Bowling Green Belts Three Homers to Sweep Crawdads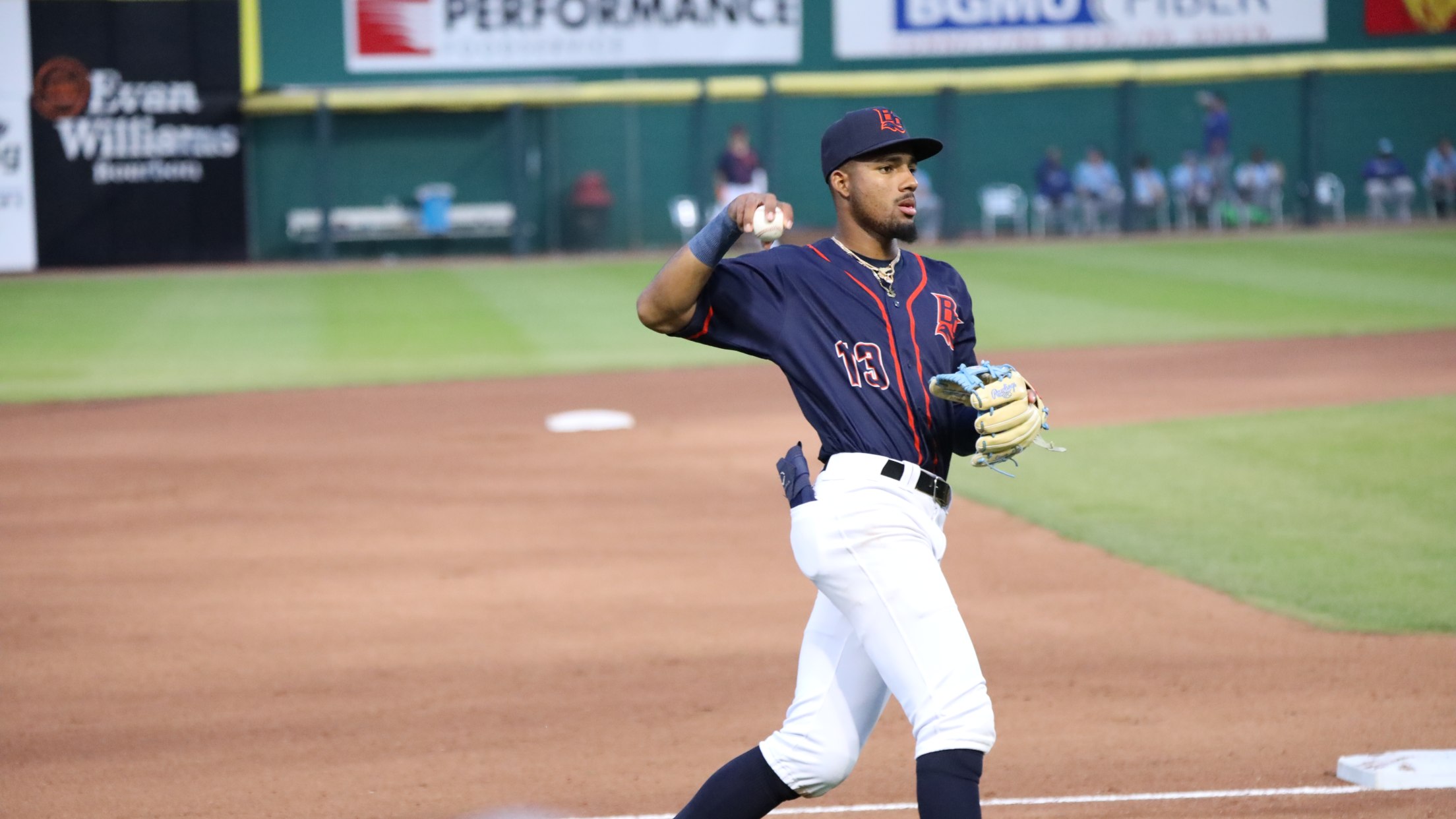 Bowling Green, Kentucky – Willy Vasquez hit a three-run homer and Jalen Battles collected a two-run homer as part of a five-run fourth inning that carried the Bowling Green Hot Rods (17-14) to a 7-5 win over the Hickory Crawdads (12-19) on Sunday at Bowling Green Ballpark. The Hickory offense
Bowling Green, Kentucky – Willy Vasquez hit a three-run homer and Jalen Battles collected a two-run homer as part of a five-run fourth inning that carried the Bowling Green Hot Rods (17-14) to a 7-5 win over the Hickory Crawdads (12-19) on Sunday at Bowling Green Ballpark.
The Hickory offense scored two runs in the top of the second inning against Bowling Starter Roel Garcia. Geisel Capeda doubled and Keyber Rodriguez reached first on a throwing error by Garcia, also allowing Cepeda to score and make it 1-0. Rodriguez stole second and third to eventually score on a single from Angel Aponte that gave Hickory a 2-0 lead. Bowling Green tied it up in the bottom of the second off Hickory starter Larson Kindreich. Bob Seymour and Dru Baker hit solo homers that moved the score to 2-2.
After the Crawdads scored a run in the top of the third, the Hot Rods took the lead in the bottom of the fourth against Crawdads reliever Gavin Collyer. Junior Caminero and Bob Seymour worked back-to-back walks to put runners on first and second. Vasquez clobbered a home run over the left field wall to make it a 5-3 ballgame. Nick Schnell walked and Jalen Battles smacked a two-run homer to increase the lead to 7-3.
Hickory scored two runs in the top of the fifth off Hot Rods reliever Austin Vernon, but Nelson Alvarez shut down the Crawdads offense in the ninth to push the Hot Rods to a 7-5 victory.
Vernon (3-1) notched the win, letting up two runs on three hits, a walk, and two strikeouts over 1.0 frame. Collyer (0-4) picked up the loss, going 0.1 innings while allowing five runs on three hits, three walks, and a strikeout. Alvarez (2) notched the save, striking out one and allowing a hit in a scoreless ninth.
The Hot Rods enjoy a day off on Monday before starting a six-game road series against the Greenville Drive on Tuesday at Fluor Field. Fans can catch all the action by watching on MiLB.tv or listening through the MiLB First Pitch App, tuning into Talk 104.1 FM and 930 AM WKCT, or visiting https://www.milb.com/bowling-green/fans/audio-listen-live.
###
Hot Rods Baseball