Hot Rods Drop Second Straight to Drive in 4-0 Shutout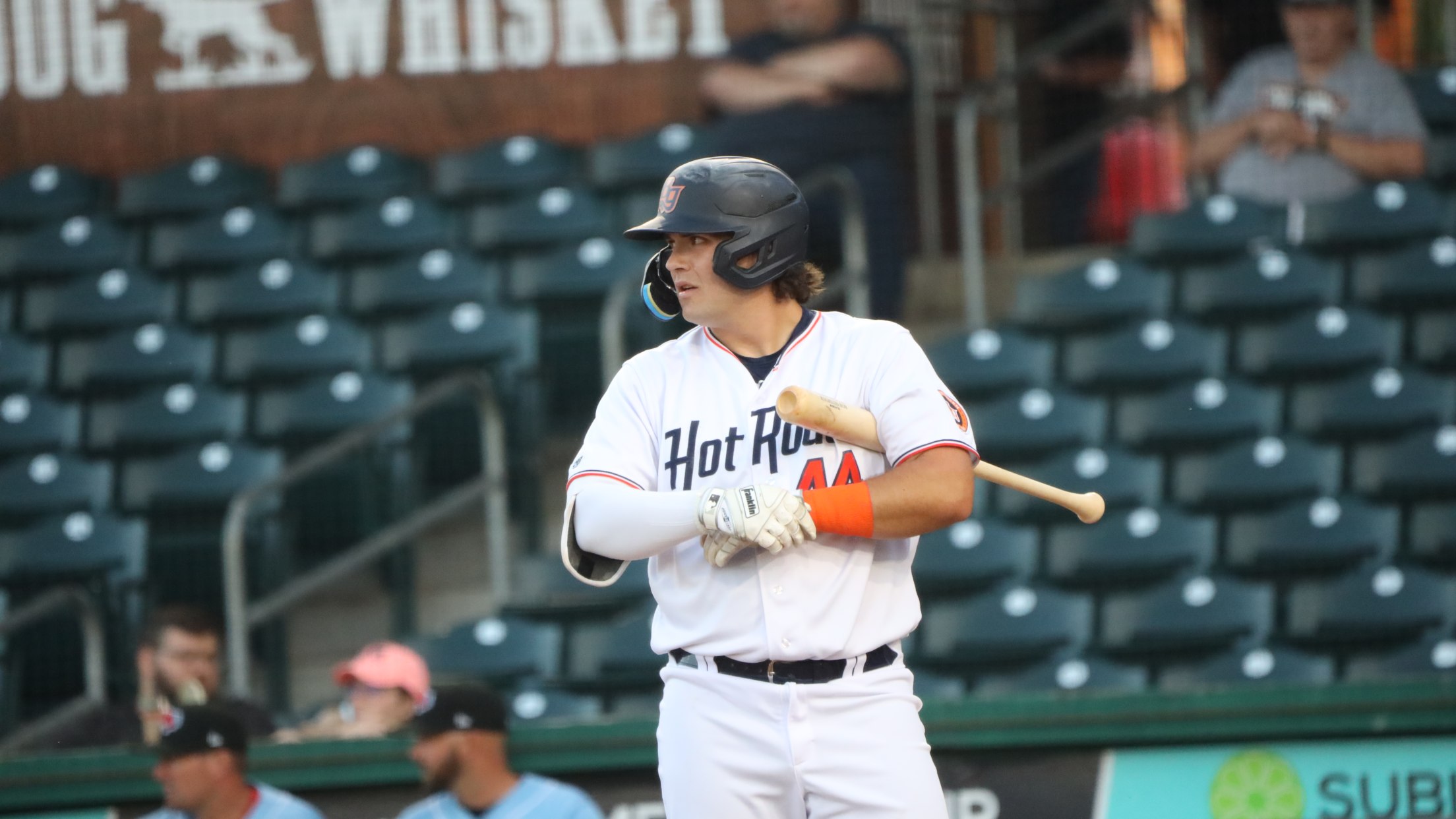 Greenville, South Carolina – Bob Seymour went 2-for-3 to extend his hitting streak to 11 games, but the Bowling Green Hot Rods (18-17) offense collected just six hits in their 4-0 loss to the Greenville Drive (17-19) on Friday at Fluor Field. The Drive offense exploded for three runs in
Greenville, South Carolina – Bob Seymour went 2-for-3 to extend his hitting streak to 11 games, but the Bowling Green Hot Rods (18-17) offense collected just six hits in their 4-0 loss to the Greenville Drive (17-19) on Friday at Fluor Field.
The Drive offense exploded for three runs in the bottom of the third off Hot Rods starter Ben Peoples. Bryan Gonzalez walked and Tyler Miller reached on an error that put runners on first and second. Miguel Ugueto singled to right, plating Gonzalez to make it a 1-0 ballgame. After Miller and Ugueto moved up to second and third on a groundout, both runners scored on a single from Max Ferguson that put Greenville up 3-0. Marcelo Mayer increased the lead to 4-0 in the bottom of the fifth on a solo homer over the right field wall.
Jeffry Parra walked and Jalen Battles doubled to lead-off the top of the fifth against Drive starter Issac Coffey, but the right-hander worked out of the jam to keep the score at 4-0. The Bowling Green offense couldn't get anything going the rest of the way, falling 4-0 to Greenville.
Coffey (2-2) struck out 11 over 6.0 perfect innings, allowing four hits and a walk while picking up the win. Peoples (0-3) collected the loss, letting up four runs (three earned) on five hits, three walks, and five strikeouts over 5.0 frames.
Bowling Green and Greenville play the penultimate of a six-game series on Saturday with first pitch set for 6:05 PM CT. The Hot Rods are starting RHP Roel Garcia (2-1, 3.92), while the Drive are rolling out RHP Hunter Dobbins (0-1, 6.00).
Fans can catch all the action by watching on MiLB.tv or listening through the MiLB First Pitch App, tuning into Talk 104.1 FM and 930 AM WKCT, or visiting https://www.milb.com/bowling-green/fans/audio-listen-live.
###
Hot Rods Baseball