Parra Lifts Hot Rods to 3-2 Win on Late Go-Ahead Homer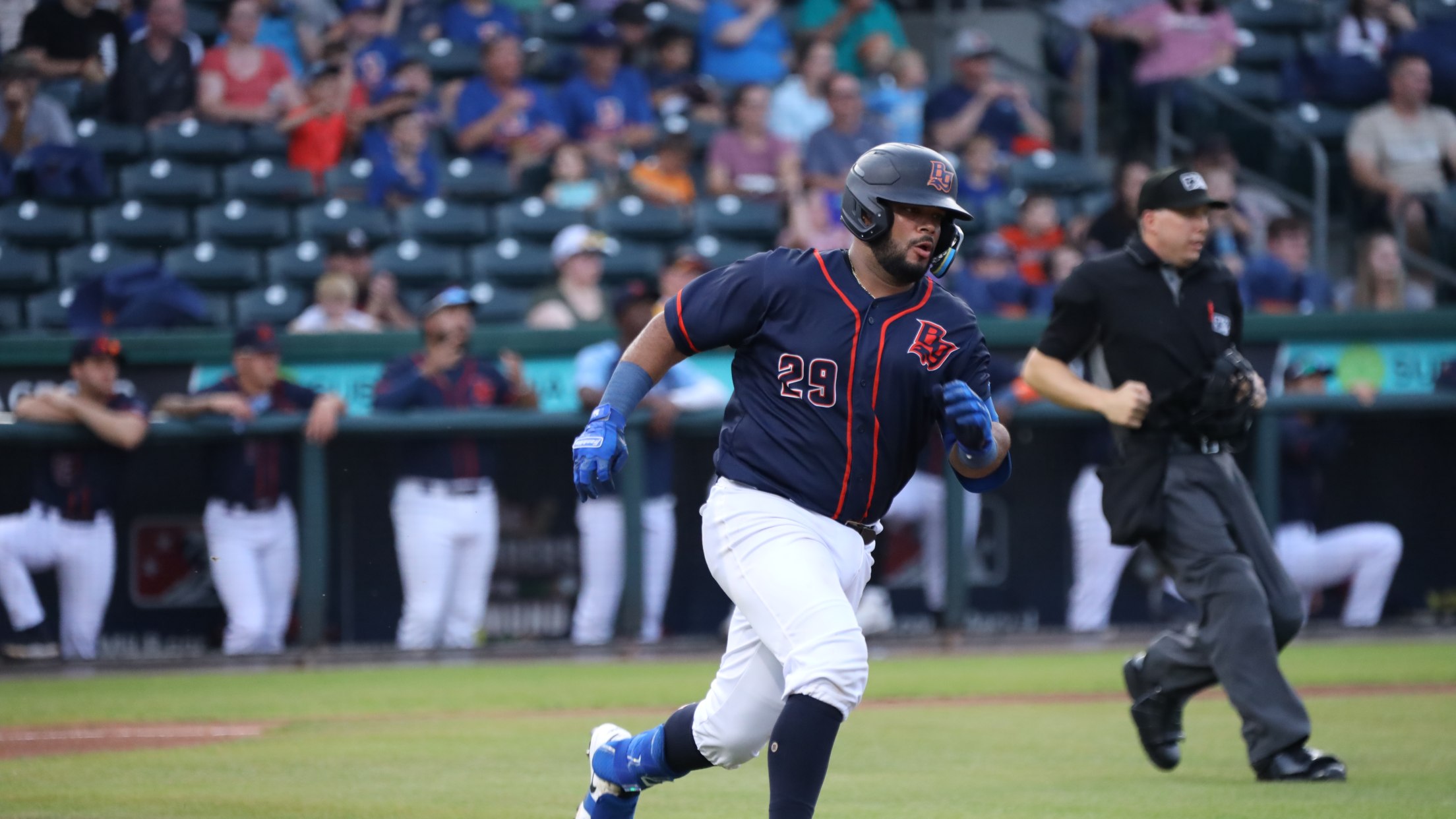 Greenville, South Carolina – Jeffry Parra crushed a three-run homer in the top of the seventh, accounting for all the offense for the Bowling Green Hot Rods (18-15) in their 3-2 victory over the Greenville Drive (15-19) on Wednesday night at Fluor Field. The Drive scored the first runs of
Greenville, South Carolina – Jeffry Parra crushed a three-run homer in the top of the seventh, accounting for all the offense for the Bowling Green Hot Rods (18-15) in their 3-2 victory over the Greenville Drive (15-19) on Wednesday night at Fluor Field.
The Drive scored the first runs of the game in the bottom of the fifth against Hot Rods starter Patrick Wicklander. Eduardo Lopez and Ronald Rosario singled, while Max Ferguson worked a walk to load the bases. Brainer Bonaci plated Lopez on an infield single that put Greenville up 1-0. Marcelo Mayer drove in Rosario from third on a sacrifice fly to increase the lead 2-0.
Bowling Green entered the scoring column in the top of the seventh off Greenville reliever Maceo Campbell. Bob Seymour and Nick Schnell worked walks to put runners on first and second. Jeffry Parra blasted a three-run homer over the left field wall to collect a 3-2 lead for the Hot Rods.
The Greenville offense was shut down in the bottom of the ninth by Bowling Green reliever Antonio Jimenez, as the Hot Rods were able to hold on to a 3-2 win.
Alfredo Zarraga (1-0) collected the win, striking out three over 2.0 perfect frames. Campbell (0-1) picked up the loss, allowing three runs on a home run, two walks, and a strikeout over 1.0 inning. Jimenez (2) earned the save for his 2.0 perfect innings, while striking out two.
Bowling Green and Greenville play game three of a six-game series on Thursday with first pitch set for 6:05 PM CT. The Hot Rods are starting RHP J.J. Goss (1-1, 4.78), while Greenville sends out RHP Juan Daniel Encarnacion (2-1, 6.84).
Fans can catch all the action by watching on MiLB.tv or listening through the MiLB First Pitch App, tuning into Talk 104.1 FM and 930 AM WKCT, or visiting https://www.milb.com/bowling-green/fans/audio-listen-live.
###
Hot Rods Baseball