Sasaki Secures Four-Hit Night, Bowling Green Hangs On in 5-4 Win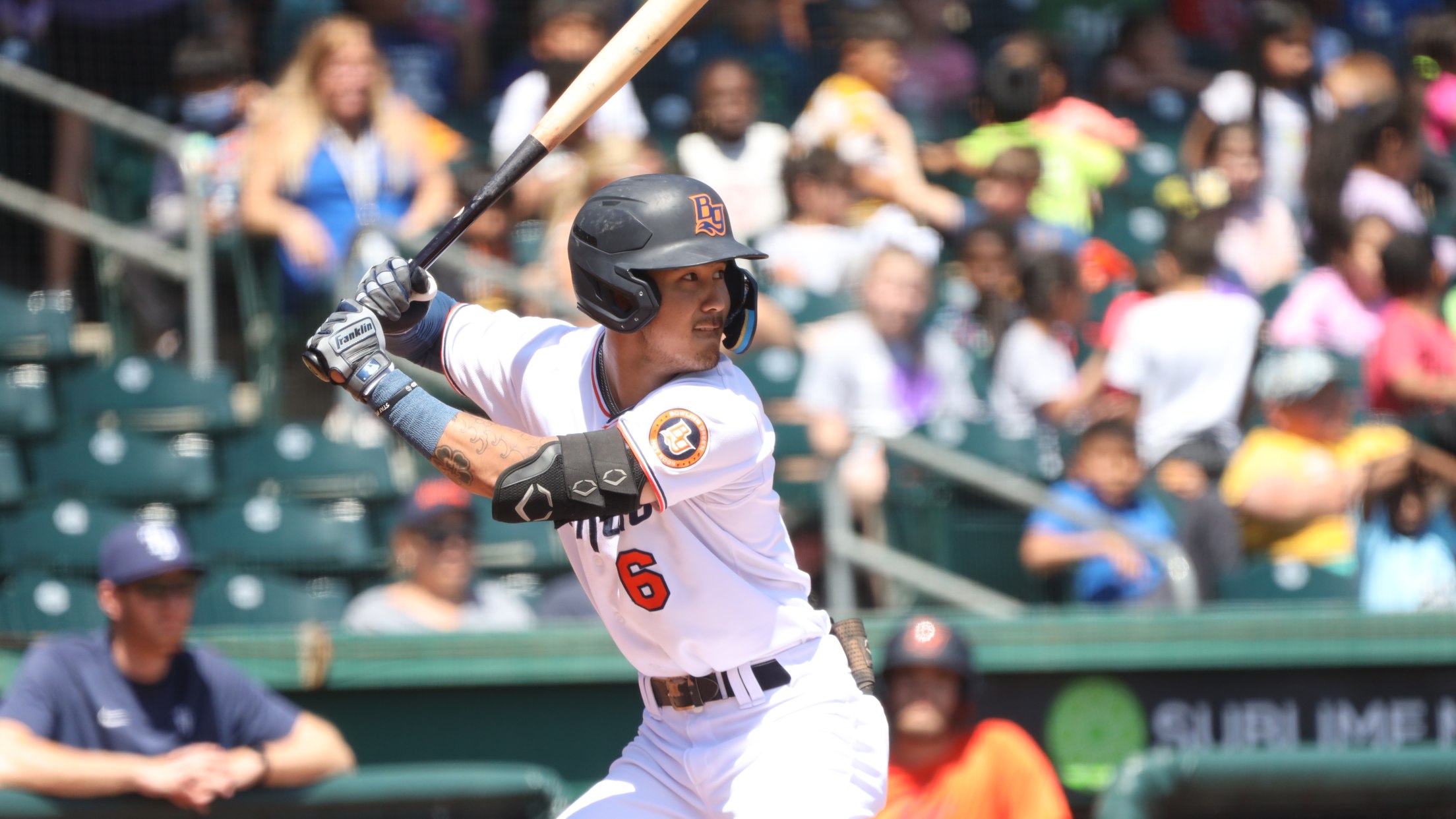 Bowling Green, Kentucky – Shane Sasaki was a perfect 4-for-4 with a go-ahead two-run homer in the bottom of the fifth that helped solidify a 5-4 win for the Bowling Green Bootleggers (14-14) over the Hickory Crawdads (12-16) on Thursday night at Bowling Green Ballpark. Hickory began the scoring in
Bowling Green, Kentucky – Shane Sasaki was a perfect 4-for-4 with a go-ahead two-run homer in the bottom of the fifth that helped solidify a 5-4 win for the Bowling Green Bootleggers (14-14) over the Hickory Crawdads (12-16) on Thursday night at Bowling Green Ballpark.
Hickory began the scoring in the top of the first against Bowling Green starter Patrick Wicklander. Josh Hatcher thumped a solo homer over the left field wall to give the Crawdads a 1-0 lead. In the bottom of the second, Keyber Rodriguez singled and Marcus Smith walked to put runners on first and second. After Rodriguez stole third, he scored on a disengagement balk from Wicklander to increase the lead to 2-0.
The Bowling Green offense pounded Hickory starter Kumar Rocker for five runs in the bottom of the fifth. Nick Schnell blasted a solo homer over the right field wall to make it a 2-1 ballgame. Blake Robertson doubled and scored on a two-run home run by Sasaki to move the score to 3-2. Carson Williams walked, stole second, and scored on an RBI single from Junior Caminero to put Bowling Green up 4-2. After Caminero moved up to second on a wild pitch, he was plated on an RBI single from Bob Seymour to increase the lead to 5-2.
Hickory scored a run in the seventh and eighth inning, but Antonio Menendez shut out the Crawdads offense in the top of the ninth to carry Bowling Green to a 5-4 victory.
Wicklander (1-1) tossed 6.0 innings, letting up two runs on six hits, two walks, and six strikeouts to notch the win. Rocker (2-2) picked up the loss, allowing five runs on six hits, a walk, and five strikeouts. Menendez (2) earned his second save by striking out one in a scoreless frame.
The Hot Rods and Crawdads play game four of a six-game series on Friday with first pitch set for 6:35 PM CT. Bowling Green is sending J.J. Goss (0-1, 5.75) to the mound, while Hickory has yet to determine a starter.
Fans can catch all the action by watching on MiLB.tv or listening through the MiLB First Pitch App, tuning into Talk 104.1 FM and 930 AM WKCT, or visiting https://www.milb.com/bowling-green/fans/audio-listen-live.
###
Hot Rods Baseball