Seymour and Robertson Power Hot Rods to Seventh Straight Win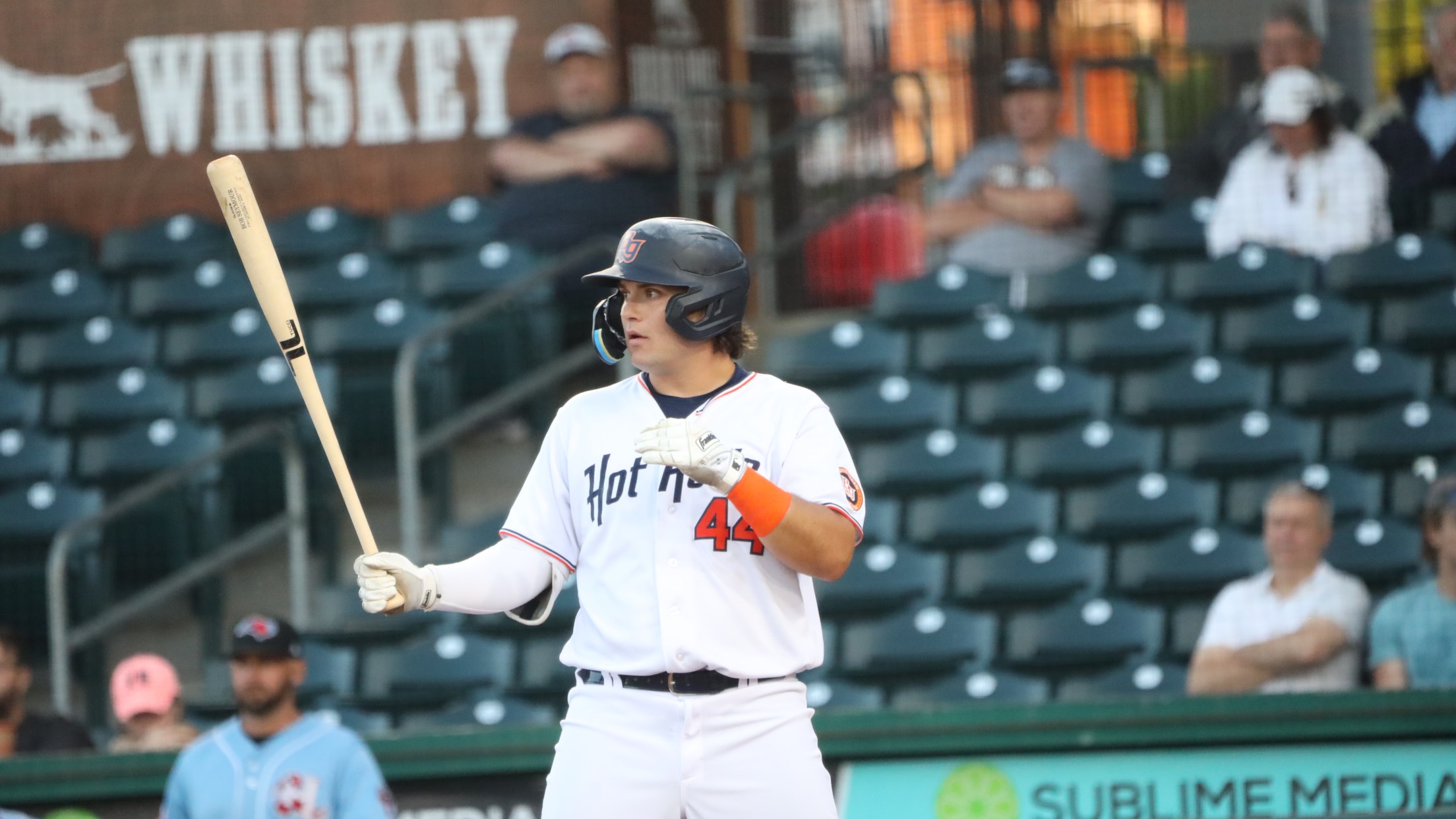 Bowling Green, Kentucky – Bob Seymour homered in the first and Blake Robertson blasted a go-ahead three-run homer in the third that led the Bowling Green Hot Rods (16-14) to a 4-3 win over the Hickory Crawdads (12-18) on Saturday night at Bowling Green Ballpark. The Hickory offense began the
Bowling Green, Kentucky – Bob Seymour homered in the first and Blake Robertson blasted a go-ahead three-run homer in the third that led the Bowling Green Hot Rods (16-14) to a 4-3 win over the Hickory Crawdads (12-18) on Saturday night at Bowling Green Ballpark.
The Hickory offense began the scoring in the top of the first against Bowling Green starter Ben Peoples. Josh Hatcher worked a lead-off walk and scored on an RBI double from Daniel Mateo to put the Crawdads up 1-0. In the bottom of the first, Seymour tied it up with a solo homer off Crawdads starter Josh Stephan.
After the Crawdads scored a run in the top of the second, the Hot Rods took the lead in the bottom half of the inning. Jeffry Parra doubled, and Jalen Battles walked to put runners on first and second. Robertson launched a three-run homer over the left centerfield wall to put Bowling Green up 4-2. Max Acosta hit a solo homer in the top of the third, but the Hot Rods pitching staff shut down the Hickory offense the rest of the way to secure a 4-3 win.
Antonio Jimenez (1-2) collected 3.0 shutout innings, while allowing two hits and striking out three to pick up the win. Josh Stephan (2-3) picked up the loss, letting up four runs on six hits, a walk, and five strikeouts over 6.1 innings. Alfredo Zarraga earned the save, striking out two over 2.0 scoreless innings.
The Hot Rods and Crawdads play the finale of a six-game series on Sunday with first pitch set for 1:05 PM CT. Bowling Green is sending RHP Austin Vernon (2-1, 7.16) to the mound, while Hickory is starting RHP Gavin Collyer (0-3, 5.59).
Fans can catch all the action by watching on MiLB.tv or listening through the MiLB First Pitch App, tuning into Talk 104.1 FM and 930 AM WKCT, or visiting https://www.milb.com/bowling-green/fans/audio-listen-live.
###
Hot Rods Baseball