Seymour Extends Hit-Streak to 14 Games in Hot Rods Loss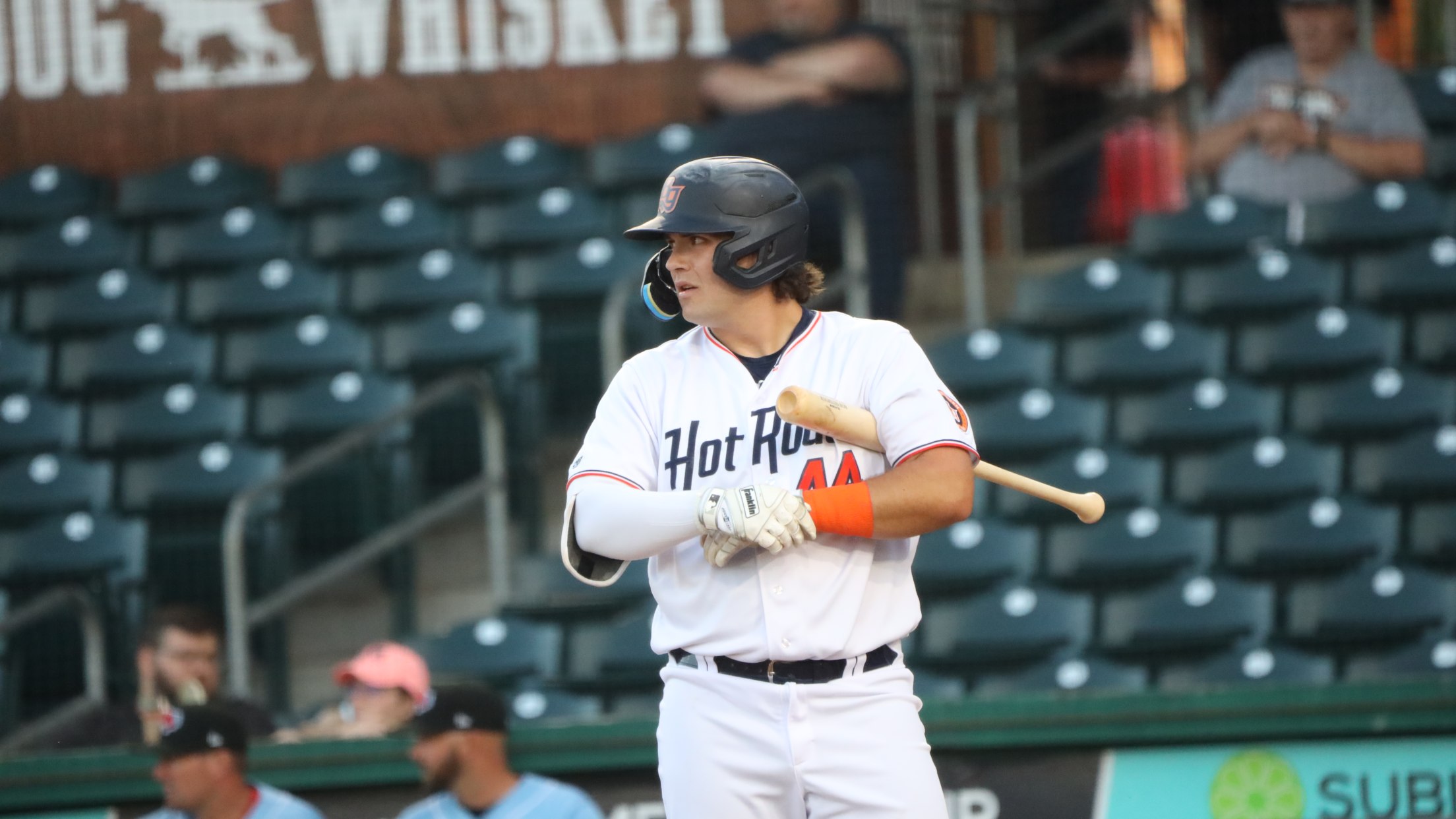 Greensboro, North Carolina – Bob Seymour collected one hit, extending his hitting streak to a team-high 14 games for the Bowling Green Hot Rods (18-21) in a 15-1 loss to the Greensboro Grasshoppers (22-19) on Wednesday at First National Bank Field. The Grasshoppers first run occurred in the bottom of
Greensboro, North Carolina – Bob Seymour collected one hit, extending his hitting streak to a team-high 14 games for the Bowling Green Hot Rods (18-21) in a 15-1 loss to the Greensboro Grasshoppers (22-19) on Wednesday at First National Bank Field.
The Grasshoppers first run occurred in the bottom of the first against Hot Rods starter J.J. Goss. Tres Gonzalez and Tsung-Che Cheng worked back-to- back lead-off walks to put runners on first and second. Gonzalez stole third and scored on an RBI sacrifice fly off the bat of Mike Jarvis to make it a 1-0 ballgame. In the bottom of the fourth, Jarvis and Hudson Head smacked back-to-back solo shots that put the Grasshoppers up 3-0. Two more runs scored off Goss in the inning, pushing the Grasshoppers lead to 5-0.
Greensboro's offensive tear continued in the bottom of the fifth against Bowling Green reliever Alfredo Zarraga. After two runs were plated in the inning, Eli Wilson blasted a grand slam over the left center field wall to complete a six-run frame and put the Grasshoppers up 11-0. Ernny Ordonez collected an RBI sacrifice fly in the sixth, and Greesnboro scored three more runs in the seventh to move the score to 15-0.
It wasn't until the top of the eighth when Bowling Green earned their first run of the game off Greensboro reliever Jake Stevenson. Nick Schnell, Oniell Manzueta, and Carson Williams worked walks to load the bases with one out. Junior Caminero singled to left to score Schnell, but the Hot Rods were shutout the rest of the way, falling by a score of 15-1.
Anthony Solometo (1-3) picked up the win, tossing 6.0 perfect innings while allowing three hits, a walk, and striking out six. Goss (1-20 collected the loss, allowing nine runs (seven earned) on seven hits, three walks, and five strikeouts over 4.1 innings.
The Hot Rods and the Grasshoppers play game three of their six-game series on Thursday with first pitch set for 5:35 PM CT. Bowling Green is set to start RHP Ben Peoples (0-3, 4.22), while Greensboro is bringing out RHP Bubba Chandler (2-1, 7.36) to the mound.
Fans can catch all the action by watching on MiLB.tv or listening through the MiLB First Pitch App, tuning into Talk 104.1 FM and 930 AM WKCT, or visiting https://www.milb.com/bowling-green/fans/audio-listen-live.
Hot Rods Baseball