Vasquez and Caminero Homer, Hot Rods Fall Short 7-3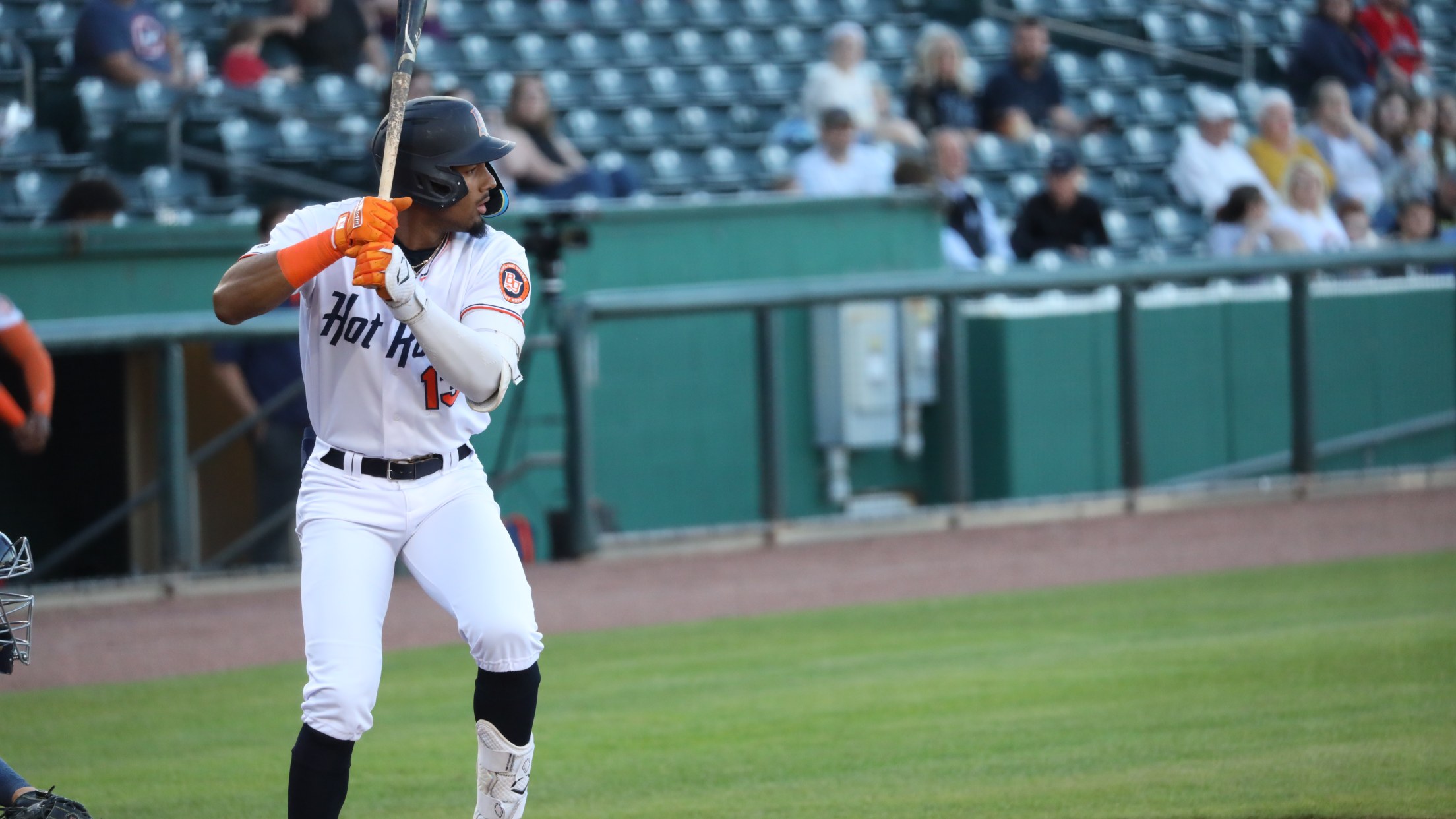 Greenville, South Carolina – Willy Vasquez blasted a two-run homer in the top of the first and Bob Seymour extended his hitting-streak to 12 games, but the Bowling Green Hot Rods (18-18) dropped their third-straight to the Greenville Drive (18-19) 7-2 victory on Saturday at Fluor Field. The Hot Rods
Greenville, South Carolina – Willy Vasquez blasted a two-run homer in the top of the first and Bob Seymour extended his hitting-streak to 12 games, but the Bowling Green Hot Rods (18-18) dropped their third-straight to the Greenville Drive (18-19) 7-2 victory on Saturday at Fluor Field.
The Hot Rods plated their first runs of the game off Drive starter Hunter Dobbins. Bob Seymour worked a walk and scored on a two-run homer off the bat of Vasquez that put Bowling Green up 2-0.
Greenville took control of the lead in the bottom of the fifth against Bowling Green starter Roel Garcia. Tyler Miller reached on an error, Alex Erro and Nick Decker worked back-to-back walks that loaded the bases. Max Ferguson kept the bases loaded and moved the score to 2-1 on an RBI walk. Eddinson Paulino mashed a grand slam over the right center field wall to put Greenville up 5-2.
After the Drive scored two runs off Hot Rods reliever Aneudy Cortorreal in the seventh, Junior Caminero answered back with a solo shot in the ninth against Greenville reliever Christopher Troye. The Bowling Green offense was shutout the rest of the inning, falling by a score of 7-3.
Dobbins (1-1) earned the win, allowing two runs on six hits, four strikeouts, and a walk over 6.0 innings pitched. Garcia (2-2) collected the loss, letting up five runs on three hits, five strikeouts, and four walks over 4.2 frames.
The Hot Rods and the Drive play the finale of a six-game series on Sunday with first pitch set for 2:05 PM CT. Bowling Green is starting LHP Keyshawn Askew (2-4, 5.79), while Greenville is sending Wikelman Gonzalez (2-2, 7.06) to the bump.
Fans can catch all the action by watching on MiLB.tv or listening through the MiLB First Pitch App, tuning into Talk 104.1 FM and 930 AM WKCT, or visiting https://www.milb.com/bowling-green/fans/audio-listen-live.
###
Hot Rods Baseball