Bisons late rally ends in 7-5 loss to Toledo
Rafael Lantigua had a pair of hits in the defeat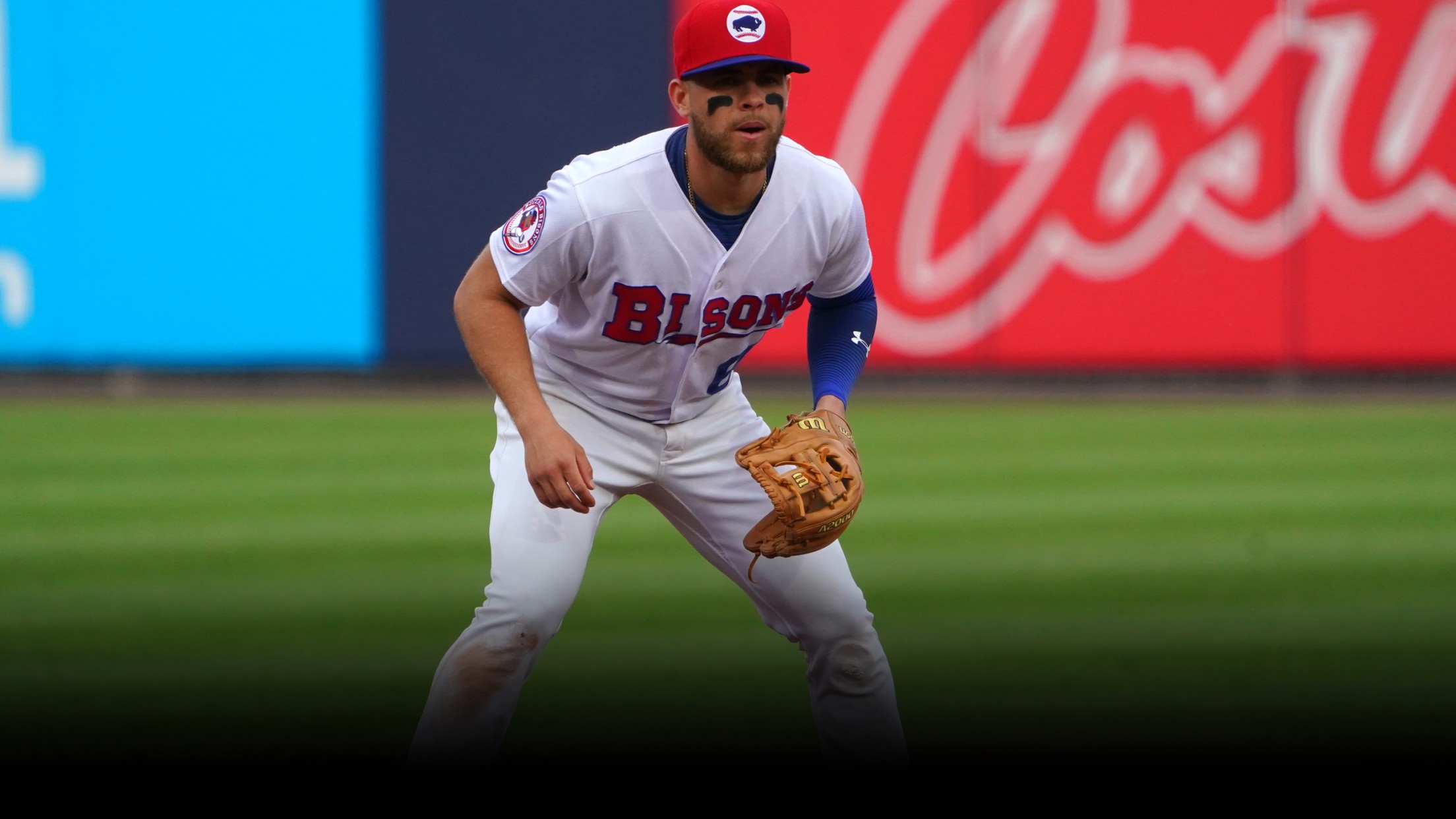 TOLEDO OH – Cameron Eden drove in three runs on two hits in Buffalo Bisons loss to the Toledo Mud Hens 7-5 on Wednesday night at Fifth Third Field. The Mud Hens were able to strike first in the game, with the opening run of the game occurred in the
TOLEDO OH – Cameron Eden drove in three runs on two hits in Buffalo Bisons loss to the Toledo Mud Hens 7-5 on Wednesday night at Fifth Third Field.
The Mud Hens were able to strike first in the game, with the opening run of the game occurred in the bottom of the third inning on an RBI base hit from Parker Meadows. Toledo added more offense on Justyn-Henry Malloy's two run-home run to left field. That extended their lead to 3-0 through three frames.
Two innings later, Toledo continued to put pressure on the Bisons with a long single from Andre Lipcius. This hit allowed Corey Joyce and Meadows to score. The Mud Hens further their lead 5-0 after five.
The Bisons are able to answer back in the top of the seventh inning thanks to Davis Schneider. The infielder was able to drive in Rafael Lantigua on his third hit of the game. The RBI base hot brought the Bisons within four runs, still trailing 5-1.
In the bottom of the seventh, the Mud Hens expanded the lead back to five thanks to a Kerry Carpenter RBI single scoring Mallory. Toledo led 6-1 through seven.
Buffalo was able to claw back a bit as the game began to close. In the top of the eighth inning, Eden started a two-out rally with a much needed RBI single to left allowing Trevor Schwecke to score. The Herd continued to keep the inning alive when Otto Lopez also collected a base hit to score Eden. The late offense allowed Buffalo to claw back within three, 6-3.
In the bottom of the inning, the Mud Hens were able to add a few insurance runs on Michael Papierski's hit a RBI single that scored Grant Witherspoon. Toledo was able to take a 7-3 lead to the top of the ninth.
With two outs, the Bisons were able to plate a pair of runs thanks to an error by Papierski at first base. Eden cashed in a pair to give him three RBIs on the night and bring the score within two, 7-5. However, Miguel Diaz was able to strand the bases loaded and preserve the victory for Toledo.
The Bisons and Toledo will meet for the third game of the series on Thursday night when Paxton Schultz makes his Triple-A debut for Buffalo. The first pitch is scheduled for 7:05 p.m.