Hagen Danner promoted to Bisons
Righty is ranked the #22 prospect in Blue Jays organization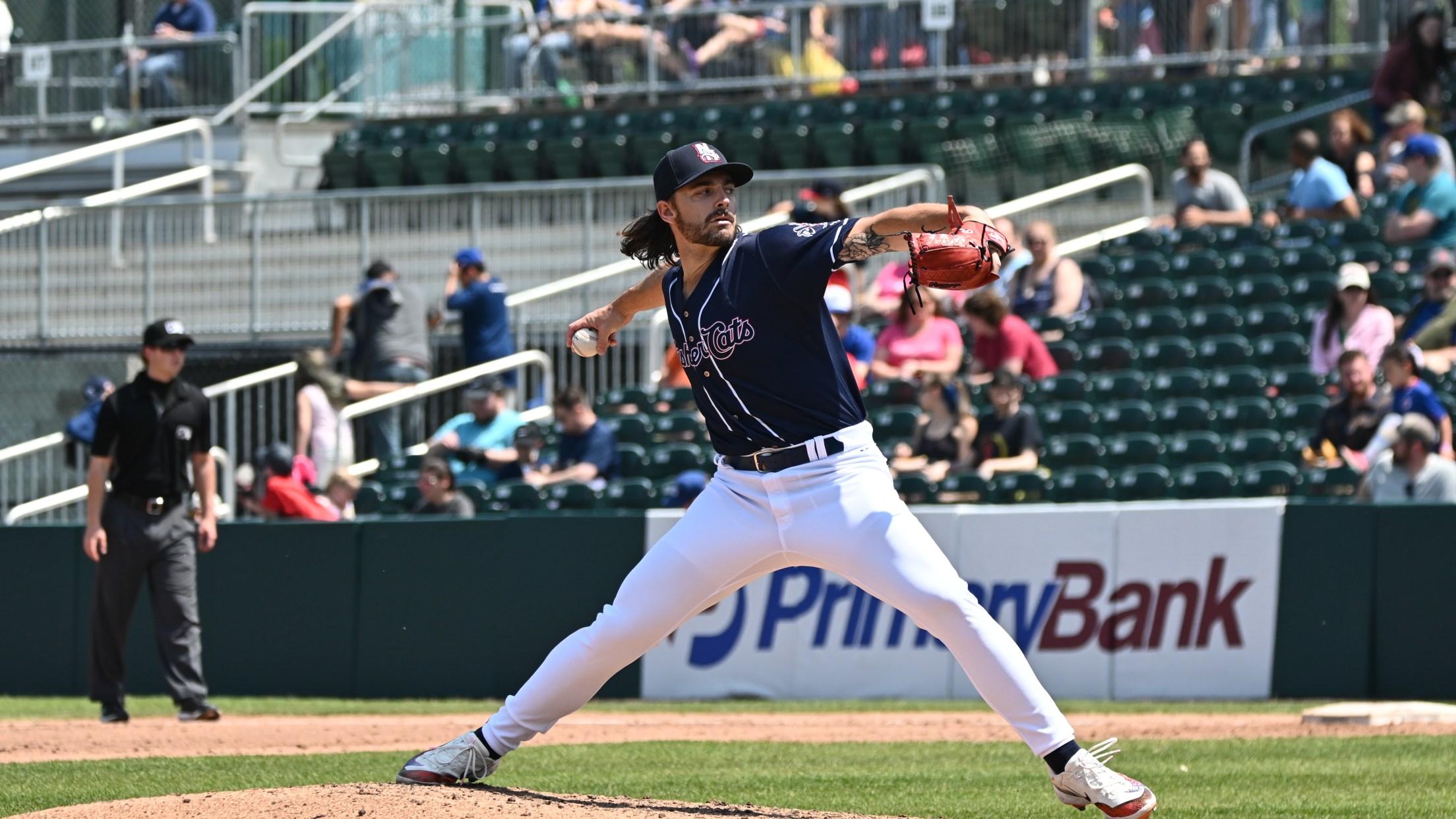 BUFFALO, NY – Today the Toronto Blue Jays promoted RHP Hagen Danner to the Buffalo Bisons after a successful start to the 2023 season with the New Hampshire Fisher Cats. The 24-year-old is currently ranked by MLB Pipeline as the #22 prospect in the Blue Jays organization and began this
BUFFALO, NY – Today the Toronto Blue Jays promoted RHP Hagen Danner to the Buffalo Bisons after a successful start to the 2023 season with the New Hampshire Fisher Cats.
The 24-year-old is currently ranked by MLB Pipeline as the #22 prospect in the Blue Jays organization and began this season with the Dunedin Blue Jays after an injury-shortened 2022 campaign.
Danner was transferred to New Hampshire at the beginning of May and made eight overall relief appearances for the Fisher Cats this month. Six of his eight outings were scoreless, totaling 7.2 innings pitched.
The Newport Beach, CA native was originally drafted as a catcher by the Blue Jays in the 2nd round of the 2017 MLB Draft, 61st overall. He converted to the role as a relief pitcher for the start of the 2021 season and has made 39 overall appearances across three different levels of the organization.
An elbow injury limited Danner to just four relief appearances for the Fisher Cats in 2022, after going 2-1 with a 2.02 ERA for Vancouver the year prior.