Emeralds win Game 3 against the Hops
Carson Whisenhunt got the start on the bump and was downright dominant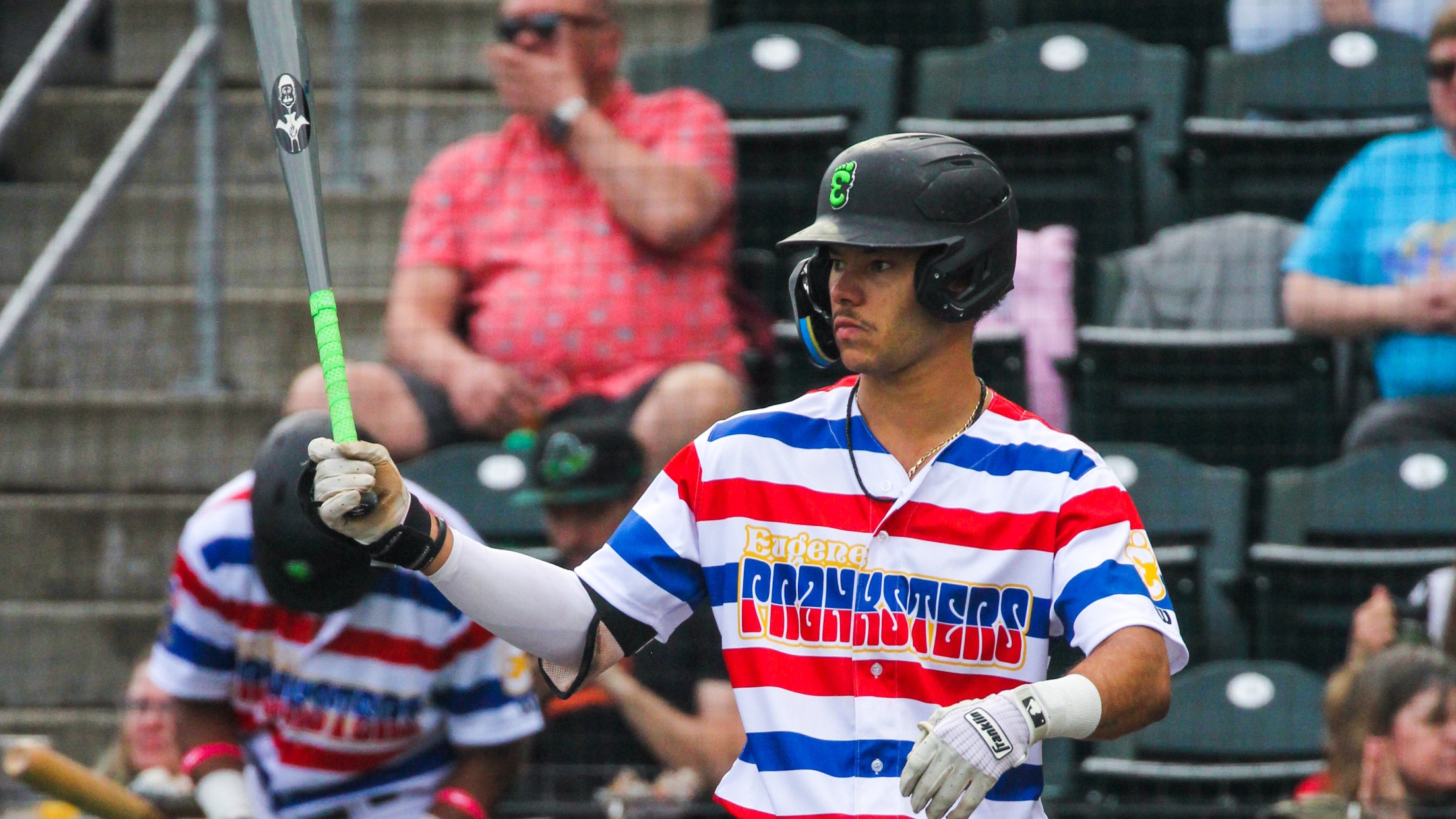 The Emeralds defeated the Hillsboro Hops by a final score of 2-0. The Ems now move to 20-15 on the season and have a 1.5 game lead in the Northwest League. The Ems now have a 2-1 series lead over the Hops. Carson Whisenhunt got the start on the bump
The Emeralds defeated the Hillsboro Hops by a final score of 2-0. The Ems now move to 20-15 on the season and have a 1.5 game lead in the Northwest League. The Ems now have a 2-1 series lead over the Hops.
Carson Whisenhunt got the start on the bump and was downright dominant. He pitched for 4.1 innings and didn't allow a single base hit. He struck out 8 batters and walked just 3. It was another great start for Whisenhunt. So far this year in Eugene he's pitched 17.1 innings and rocks a 0.52 ERA with a 0.46 Whip. Batters are hitting just .055 against him. He also has 24 strikeouts. To say he's been dominant might even be an understatement.
Ben Madison came in for relief of Whisenhunt and had a great showing. He went 1.2 innings and allowed just 1 baserunner via hit. He struck out 3 batters. It was another great showing for Madison who's done a good job at eating some middle innings. Madison earned the win tonight and his record now moves to an astonishing 6-1.
The first few innings flew by as neither team was able to record a base hit. Grant McCray came up to bat in the bottom of the third and was able to crush a baseball out to left field to give the Emeralds their first run of the ballgame. It was a solo homer for McCray and he now has 6 on the season. McCray continues to build on his hot start to the month and he'll look to keep things rolling.
After Damon Dues was able to get on base via base hit in the 5th inning he stole 2nd base. Two batters later Grant McCray came back up to bat and was able to get a chop single to score Dues and give the Ems their 2nd run of the game. The 2 runs scored by the Ems proved to be enough tonight against the Hops.
The Emeralds bullpen was strong over the final 3 frames of this ballgame as they allowed just 4 hits and did a great job at not letting the Hops back into the game. Wilkelma Castillo was able to get out of a tough jam in the 7th after a couple of baserunners were able to reach base. Nick Morreale came in for the final out of the 7th as well as the 8th inning and allowed just 1 base hit and 1 walk while striking out 1.
Hunter Dula came in for the Ems in the 9th in a save situation. He allowed a handful of baserunners but did a great job at not allowing a run. It was Dula's 3rd save of the season and his ERA now sits at a 1.98 ERA. It was another great showing for Dula who continues to pitch in big situations for the Emeralds.
The Ems now have a 1.5 game lead in the Northwest League and a 2-1 series lead over the Hops. The Ems currently have a 8-1 record against the Hops this season. They'll be back tomorrow night against the Hops with 1st pitch set for 7:35 P.M.