Emeralds Win Game 3 Against the Vancouver Canadians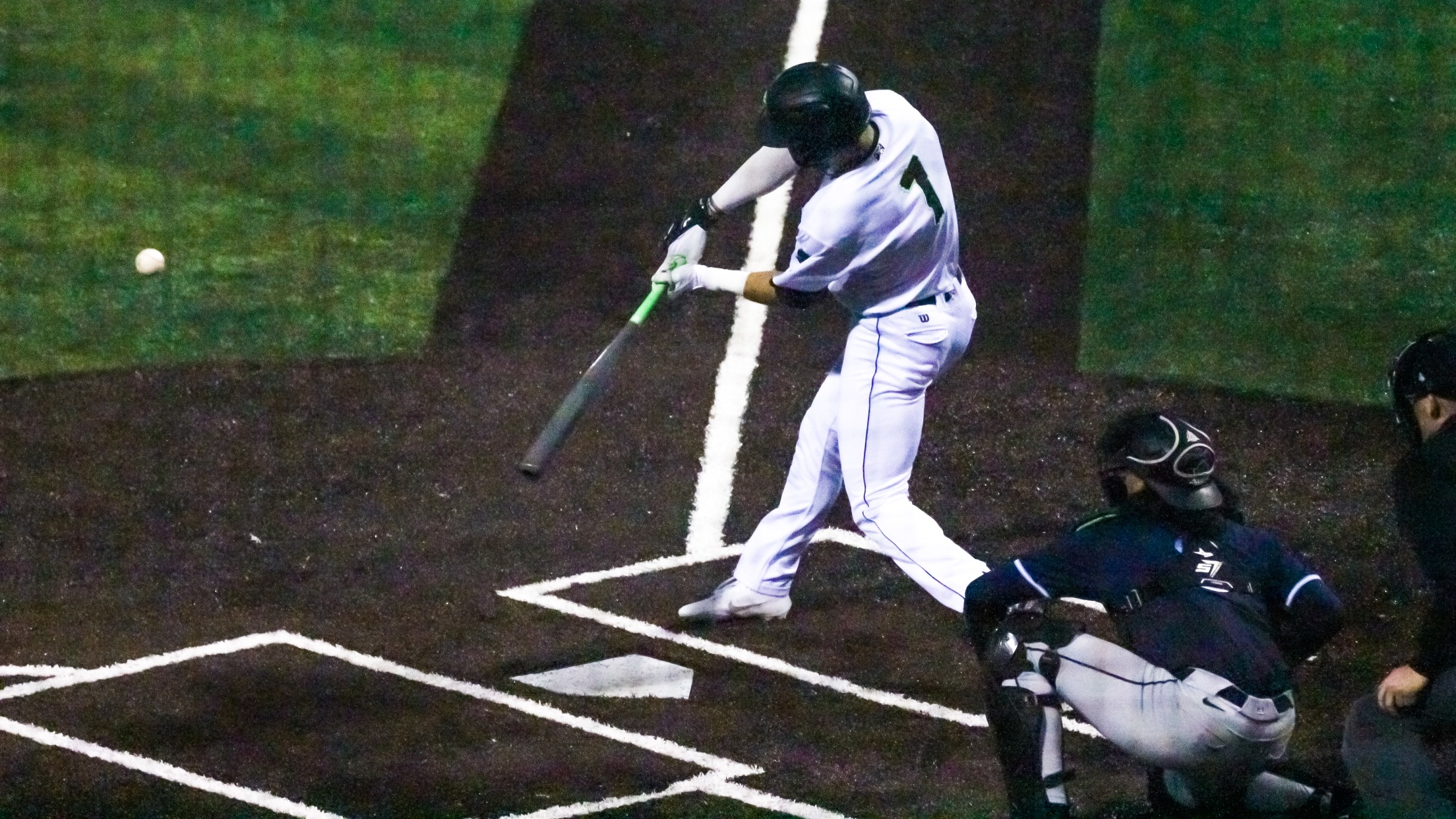 The Eugene Emeralds beat the Vancouver Canadians by a final score of 11-7. The Emeralds now move to 12-5 on the season and currently have a 2-1 series lead over the Canadians. Grant McCray and Aeverson Arteaga started off the game with a base hit, and Jared Dupere was able
The Eugene Emeralds beat the Vancouver Canadians by a final score of 11-7. The Emeralds now move to 12-5 on the season and currently have a 2-1 series lead over the Canadians.
Grant McCray and Aeverson Arteaga started off the game with a base hit, and Jared Dupere was able to get the scoring started early tonight as he hit an RBI-Single that scored McCray. THe very next batter, Victor Bericoto, kept it rolling with an RBI-Single of his own that scored Arteaga to give the Ems the early 2-0 lead.
The Ems kept it rolling in the 2nd, with McCray hitting an RBI-Triple that scored two runs. A wild pitch would score McCray that gave the Ems the 5-0 lead in the 2nd. Jommer Hernandez for Vancouver responded with an RBI-Single of his own that gave the Canadians their first run of the ballgame.
Logan Wyatt, who got the start at DH tonight, responded with an RBI-Single in the top of the fourth that extended the lead. Luis Toribio got in on the action and hit a single that scored two runs to give the Ems the 8-1 lead in the 4th.
Josh Kasevich, the former Oregon Duck, had an RBI-Single that cut into the deficit for Spokane in the 4th inning.
After a scoreless 5th, Vancouver made the game close in the bottom of the 6th. It was a bases loaded situation for the Canadians with 2 outs, and right fielder Garrett Spain hit a double down the first base line that scored all 3 runs. Alan Roden followed it up with a double of his own that scored a run and the ballgame quickly became just a 2 run lead for the Ems.
In the bottom of the 7th, Rainer Nunez was able to score and cut the lead to just one. 10 straight Emeralds had been retired with Ghordy Santos due up at the plate to start the 8th. It felt like all of the momentum had swung back towards the Canadians, but Santos was able to hit a solo HR out to right field to give the Emeralds a 2 run lead.
In the top of the 9th, Luis Toribio hit his 2nd homerun in as many days to extend the lead to 11-7 for the Emeralds. Tyler Myrick came in to pitch in the bottom of the 9th, and 1-2-3 inning gave the Emeralds the win.
The Emeralds now sit alone at the top of the Northwest League Standings, and have a 2 game lead on the Everett Aquasox. They're set to face off against the Canadians tomorrow afternoon, with first pitch set for 1:05 P.M.