Emeralds Win Third Straight against Hillsboro
Bericoto hits solo homer in third inning for Ems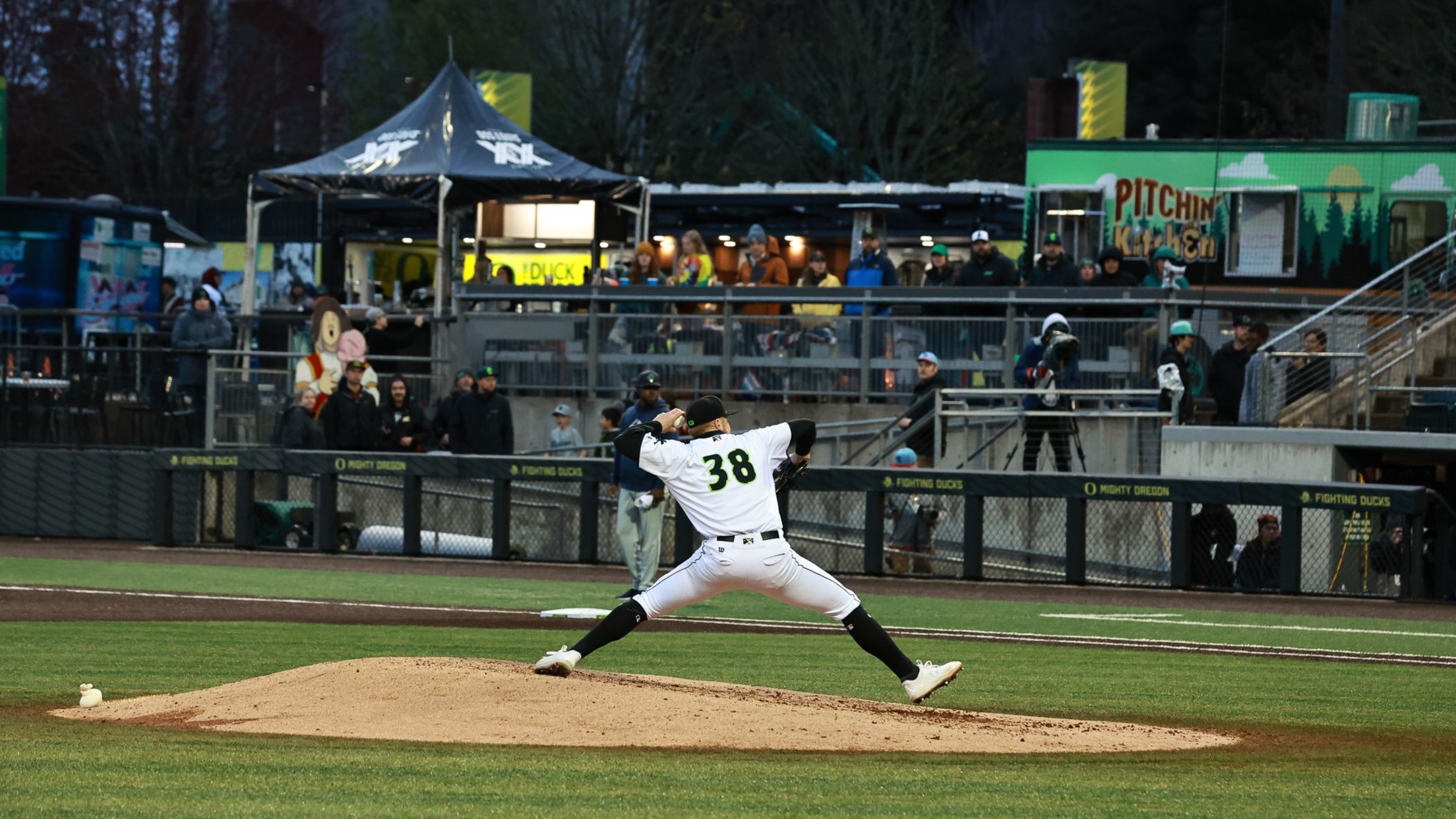 The Emeralds were able to defeat the Hillsboro Hops by a final score of 5-3. It was the Emeralds 3rd straight victory against Hillsboro, and they now move to 7-4 on the season. Victor Bericoto got the scoring started in this one, with a solo homerun in the bottom of
The Emeralds were able to defeat the Hillsboro Hops by a final score of 5-3. It was the Emeralds 3rd straight victory against Hillsboro, and they now move to 7-4 on the season.
Victor Bericoto got the scoring started in this one, with a solo homerun in the bottom of the 3rd inning to give the Emeralds the early lead. Hillsboro was able to answer back with a run of their own in the bottom of the 4th. The Emeralds starter, Carson Ragsdale, was dominant in his outing. He pitched 4 innings, giving up just 1 earned run on 2 hits, while striking out 8 batters and not walking a single batter.
The Emeralds quickly answered back in the bottom of the 4th, with Wade Meckler getting the party going with a double. Logan Wyatt quickly hit a double of his own, which scored Meckler from 2nd. Adrian Sugastey was able to get in on the action, hitting a single that scored Wyatt.
In the bottom of the 6th Sugastey was able to drive in his 2nd run of the game, this time a single up the middle that scored Wade Meckler. Meckler followed it up with an RBI single of his own in the bottom of the 7th, scoring Victor Bericoto on the play.
The Hops answered back in the bottom of the 8th with 2 runs of their owns, but Tyler Myrick came into the game in the top of the 9th for the Emeralds. It was a 1-2-3 inning for Myrick, as he earned his 2nd save of the season. Joe Kemlage, who came in for relief for Ragsdale, pitched 2 innings and didn't allow a hit. Kemlage earned the win in tonight's ballgame.
The Emeralds now move to 3 games above .500, and they're set to take on the Hops on Saturday for a double-header. The first pitch is at 4:35 P.M, and they'll play two 7-inning games with a 40 minute break in between. It'll be the debut of the Exploding Whales jerseys tomorrow night for the Emeralds.