The Emeralds walk away with a win during Game 2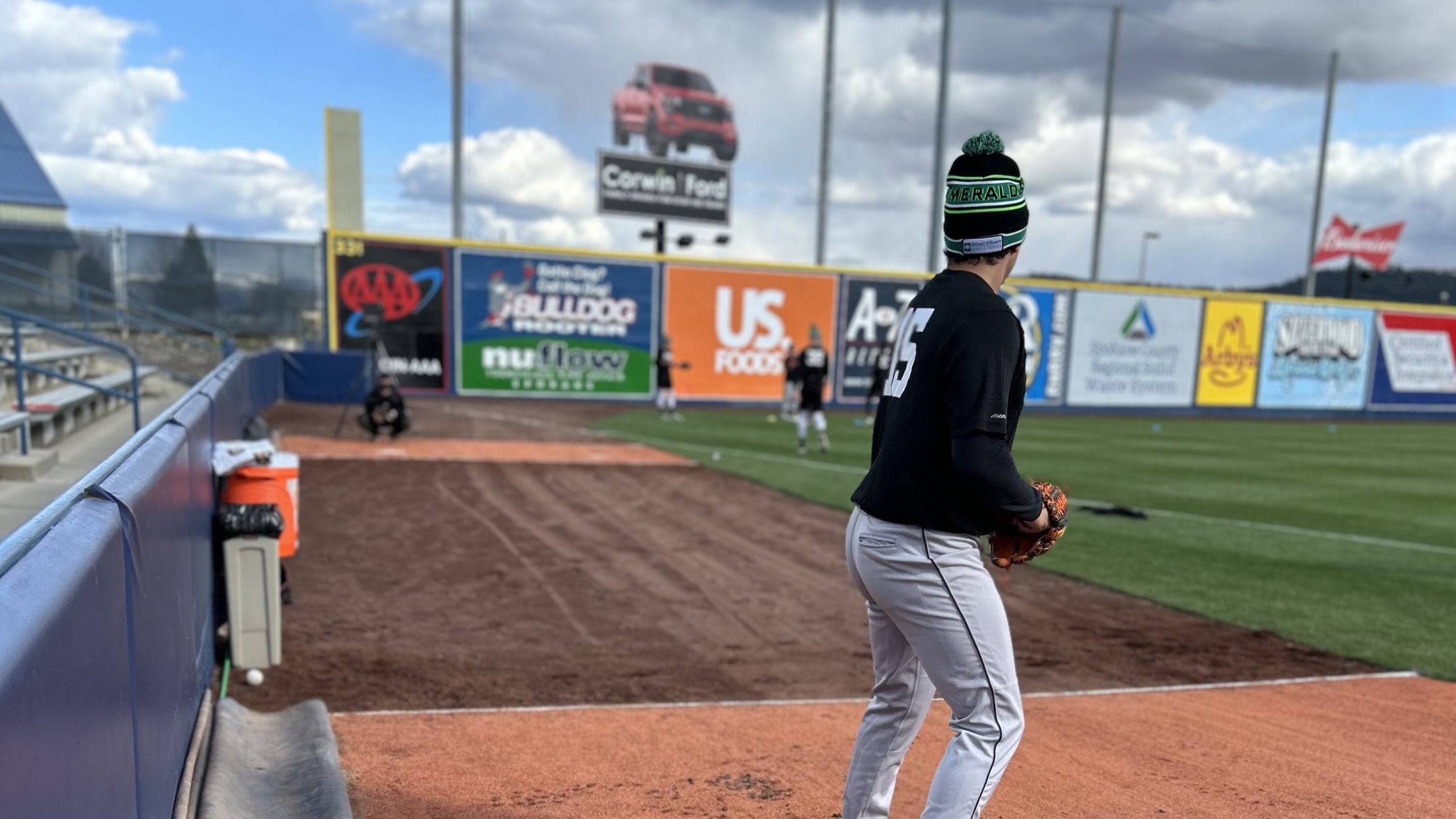 The Eugene Emeralds have won the 2nd game of the 6-game series against the Spokane Indians 9-2 after putting up 8 runs in the first two innings. The Emeralds got things going quick in the first after the first 3 batters all reached base safely. Grant McCray touched home first
The Eugene Emeralds have won the 2nd game of the 6-game series against the Spokane Indians 9-2 after putting up 8 runs in the first two innings.
The Emeralds got things going quick in the first after the first 3 batters all reached base safely. Grant McCray touched home first after a wild pitch before Adrian Sugastey hit into a fielder's choice that scored Aeverson Arteaga. Jared Dupere got the start as the designated hitter and he didn't disappoint, hitting a 3 run homerun that scored Victor Bericoto and Adrian Sugastey.
The very next batter, Luis Toribio, kept the party going as he hit a towering home-run out to left field. In the 2nd inning after Arteaga and Wade Meckler reached base safely, Bericoto hit an RBI-Double that scored Arteaga for his 2nd run of the game in just two innings. The next batter, Logan Wyatt, hit an RBI-Single to right field that brought home Meckler. Luis Toribio had another RBI in this one, hitting a 2-out double in the 5th to score Jared Dupere for the final run scored by the Emeralds in this one.
Matt Mikulski got the starting nod in tonight's game and in his Emeralds debut he pitched 3 innings without allowing a hit and struck out 3. The pitchers for Eugene were dominant tonight, allowing just 2 runs on 5 hits in this contest. Tyler Myrick got the nod in the 9th, and had a quick 1-2-3 inning to close things out.
It was an impressive start for the Emeralds, scoring a season-high 9 runs in this one. The bats were going quick, causing Spokane Indians starter Jaden Hill to get pulled after allowing 6 runs in just one inning. Cullen Kafka, the former Oregon Duck came in for relief and pitched 4 innings and allowed 3 runs. Spokane's bullpen settled in and didn't allow a run in the final 4 innings.
It was great to see the Emeralds offense come out hot, and they'll look to keep things rolling tomorrow against the Indians as they have a chance to take a 2-1 series lead as well as jump above .500 for the first time this season.