Eugene Emeralds get first win of the season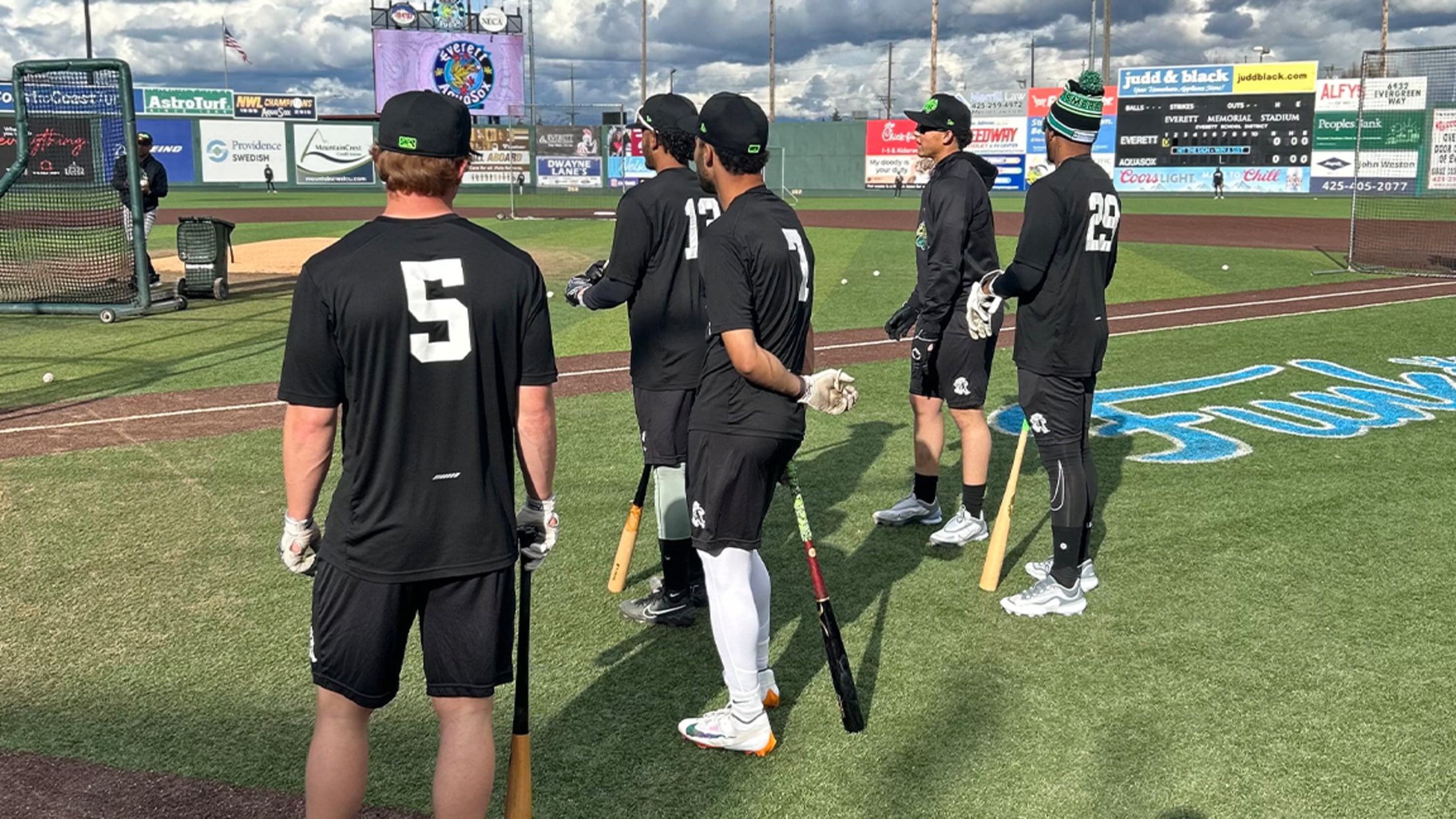 The Eugene Emeralds defeated the Everett Aquasox 4-3 in game 2 of their 3 game series against Everett to start the season. Jimmy Glowenke hit a 2-run homerun in the top of the 8th to give them the 3-2 lead before Everett responded with a homerun in the 8th. Glowenke
The Eugene Emeralds defeated the Everett Aquasox 4-3 in game 2 of their 3 game series against Everett to start the season. Jimmy Glowenke hit a 2-run homerun in the top of the 8th to give them the 3-2 lead before Everett responded with a homerun in the 8th. Glowenke then followed it up in the 9th with an RBI single with the bases loaded and two outs.
The Emeralds looked to bounce back after suffering an 11-inning opening day loss against the Aquasox last night. They got the scoring going in the 2nd after Logan Wyatt was able to draw a walk to open the inning up. After a wild pitch advanced him to 2nd, Reid Morgan committed back-to-back balks without throwing a pitch that sent Wyatt across the plate to open up the scoring.
Hogan Windish responded with a solo homerun in the 4th to tie the ballgame up. The Emeralds starting pitcher, Eric Silva, threw 4 innings and allowed just 1 run on 3 hits. An RBI triple by Harry Ford, the Mariners top prospect in the 7th gave the Aquasox the one run lead.
Jimmy Glowenke hit a 2-run homerun to left field in the top of the 8th to give the Emeralds the 3-2 lead. With two outs in the bottom of the 9th, Windish hit his 2nd solo homer of the night and it appeared that the Emeralds might have been headed to extra innings for the 2nd straight night. But after a walk and a pair of hits, with two outs and a 1-1 count Glowenke hit a soft ground ball to third that AquaSox 3rd baseman Ben Ramirez had to charge and Glowenke was able to beat out the throw and gave the Emeralds a 4-3 lead.
Ty Weber came into the game to close things down and threw a quick 1-2-3 inning with 2 strikeouts to give the Emeralds their first win of the 2023 season. It was a back and forth game and Glowenke was able to make 2 big-time plays in the 8th and 9th to help the Emeralds have a chance to win the 3-game series against the Aquasox.
Tomorrow's series finale will start at 4:05 P.M and will feature Seth Lonsway getting the start on the bump for the Emeralds.