TinCaps & Lawnganics Team Up for Community Events 
Supporting Humane Fort Wayne and Fort Wayne Community Schools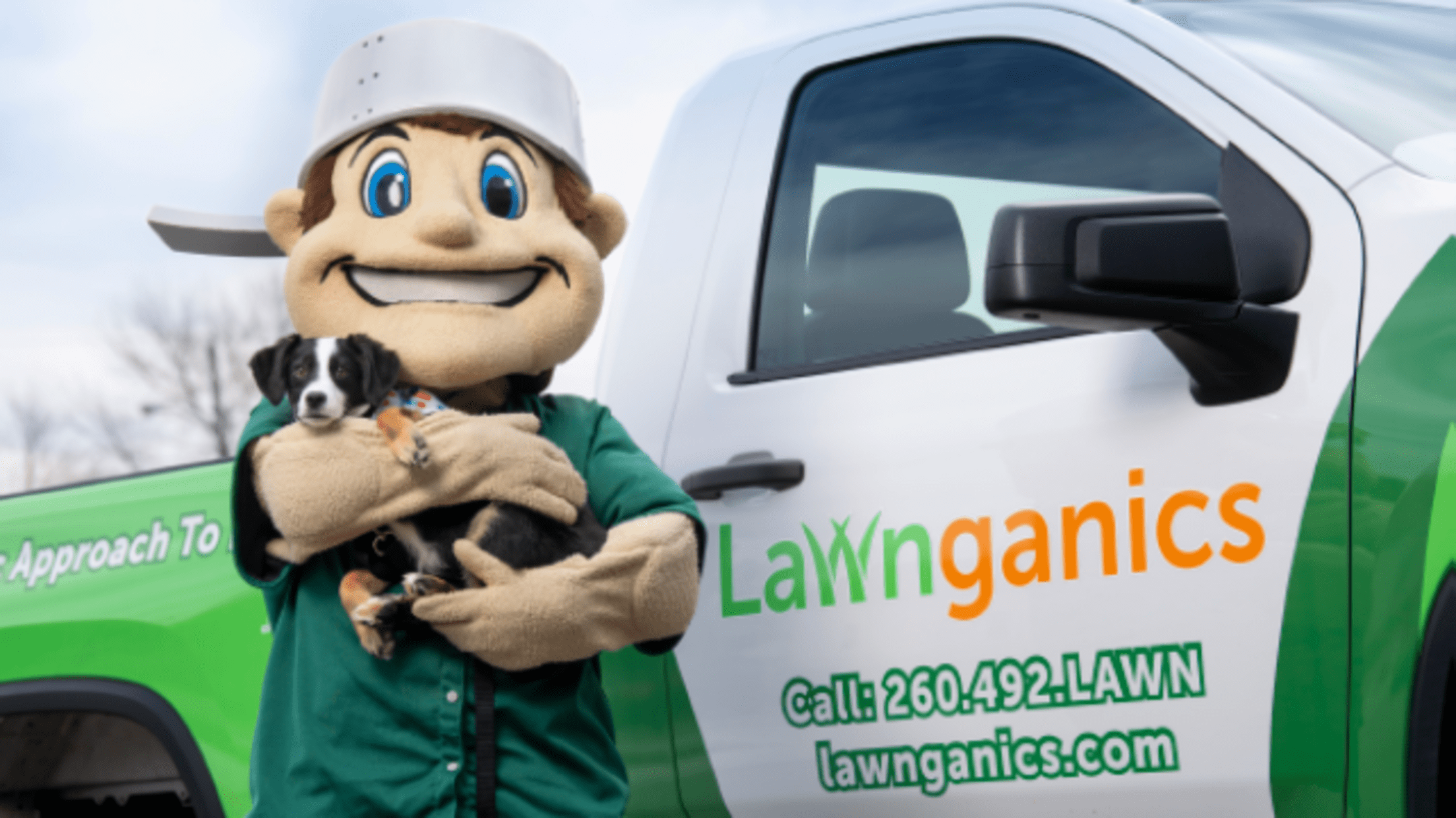 FORT WAYNE, Ind. – The Fort Wayne TinCaps and Lawnganics are partnering together on two campaigns to raise financial support and awareness for Humane Fort Wayne and the Fort Wayne Community Schools Family & Community Engagement Center. Lawnganics' mission of "safer, better, and healthier for families, kids, and pets" resonates
FORT WAYNE, Ind. – The Fort Wayne TinCaps and Lawnganics are partnering together on two campaigns to raise financial support and awareness for Humane Fort Wayne and the Fort Wayne Community Schools Family & Community Engagement Center. Lawnganics' mission of "safer, better, and healthier for families, kids, and pets" resonates perfectly with the missions of both organizations and their purpose in the local community.
"Everyone has different resources," said Mark Nolot, Lawnganics President. "As business leaders, you have to grab onto something outside of yourself."
Lawngaincs and the TinCaps are springing into action with these campaigns.
Humane Fort Wayne is the city's only no-kill animal shelter and low-cost veterinary clinic. Although Humane Fort Wayne will soon break ground on a new facility funded by a dedicated capital campaign, meeting its day-to-day needs has become increasingly difficult. Currently, the shelter operates above its physical capacity and a new facility will expand Humane's footprint and continue connecting residents of Fort Wayne with their fur-babies.
Meanwhile, the Family & Community Engagement Center (FACE) supports the entire Fort Wayne Community Schools district. At any given point throughout the school year, there are approximately 1,000 students, of all grades, who are homeless and don't have a permanent address. Unfortunately, these students are living in hotels or shelters and have a dire need for clothes, school supplies, toiletries, and other products. Through its Families and Transitions program, a clothing bank and donations, FACE provides these students with resources at no charge to ensure all FWCS students have the support they need to achieve academic success.
The goal is to raise $30,000 for each campaign and the TinCaps and Lawnganics are searching for additional corporate partners that would like to support either cause. Sponsorship packages ranging from $1,000- $7,500 are available, including branding at a game, tickets for a future game (with a 2-hour buffet and drinks on June 13, July 4 or August 2), and promotional material in take-home bags.
The first campaign – Paws for a Lawn presented by Lawnganics – will be held Tuesday, June 13 (7:05 p.m. game). Fans are invited to Parkview Field for not only baseball, food, drinks, and fun, but also on-site pet adoption. Fans are encouraged to show support by making donations, either through on-site collection buckets or via an online QR code. Donations of $7-plus on gameday will receive a drink or food voucher to use at the ballpark that evening.
The second campaign – Back 2 School presented by Lawnganics – will be held Sunday, July 23 (1:05 p.m. game). Fans are invited to show support for FACE by making donations of school supplies; new toiletry items such as toothpaste, shampoo, deodorant, and toothbrushes; gently used kid's clothing/shoes; and new underwear and socks, etc. Monetary donations will also be accepted.
The TinCaps will be donating $2 from each ticket purchased for these games to both Humane Fort Wayne and Fort Wayne Community Schools. Tickets must be purchased through the following links:
If interested in learning more about becoming a corporate partner for either campaign, please contact TinCaps Ticket/Corporate Account Manager Jenn Sylvester at 260-407-2801 or [email protected].