SPECIAL TICKET + PICNIC: Sunday, May 28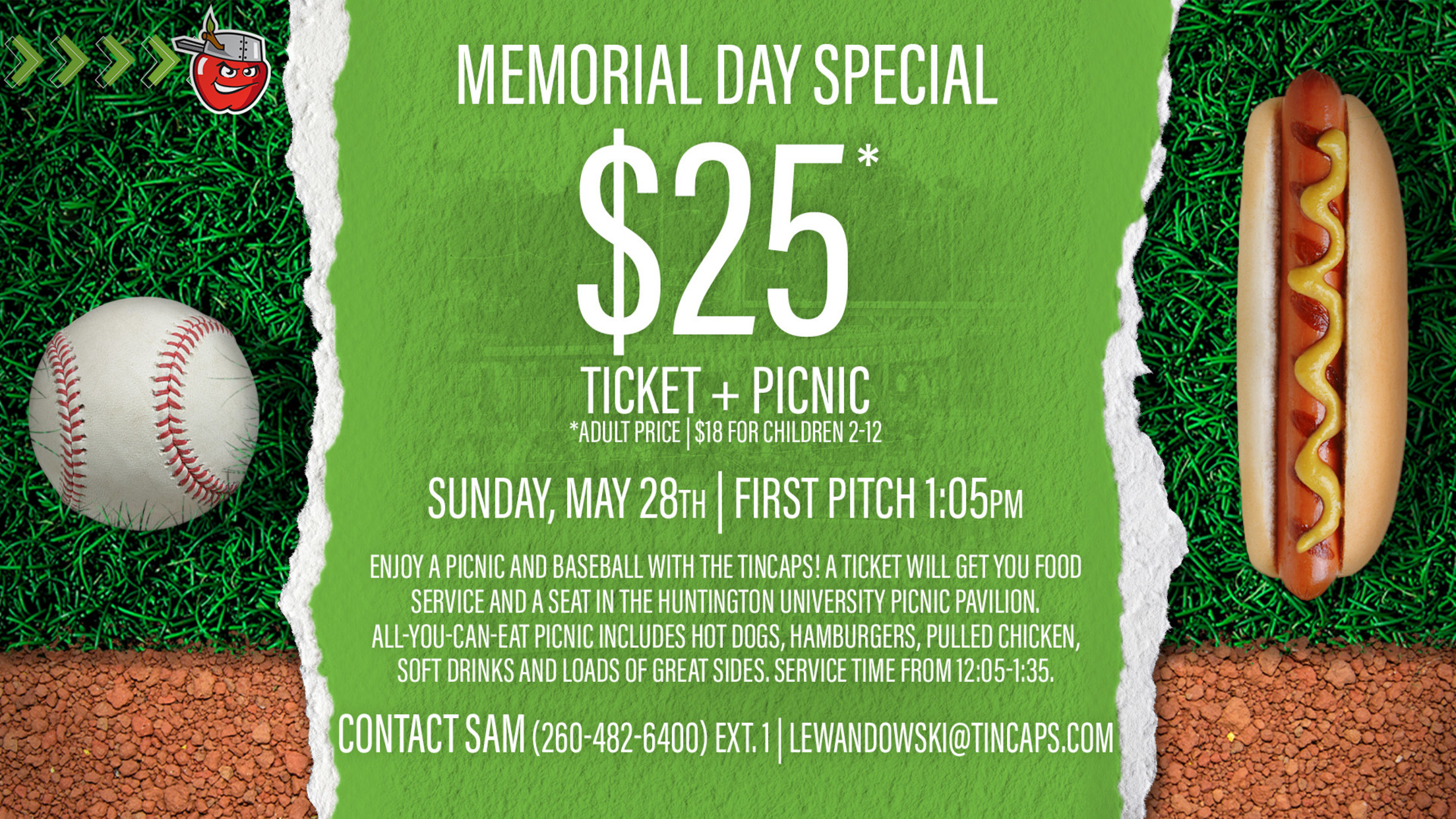 The TinCaps host the Lansing Lugnuts at Parkview Field over Memorial Day Weekend, including on Sunday, May 28 at 1:05 p.m. For this special day, fans have the unique opportunity to purchase a ticket to the ballpark's Huntington University Picnic Pavilion. For $25, you receive access to an exclusive section
The TinCaps host the Lansing Lugnuts at Parkview Field over Memorial Day Weekend, including on Sunday, May 28 at 1:05 p.m.
For this special day, fans have the unique opportunity to purchase a ticket to the ballpark's Huntington University Picnic Pavilion. For $25, you receive access to an exclusive section traditionally reserved for groups. There you will enjoy food service, including an all-you-can-eat picnic, which features hotdogs, hamburgers, chicken, pulled pork, soft drinks, and more.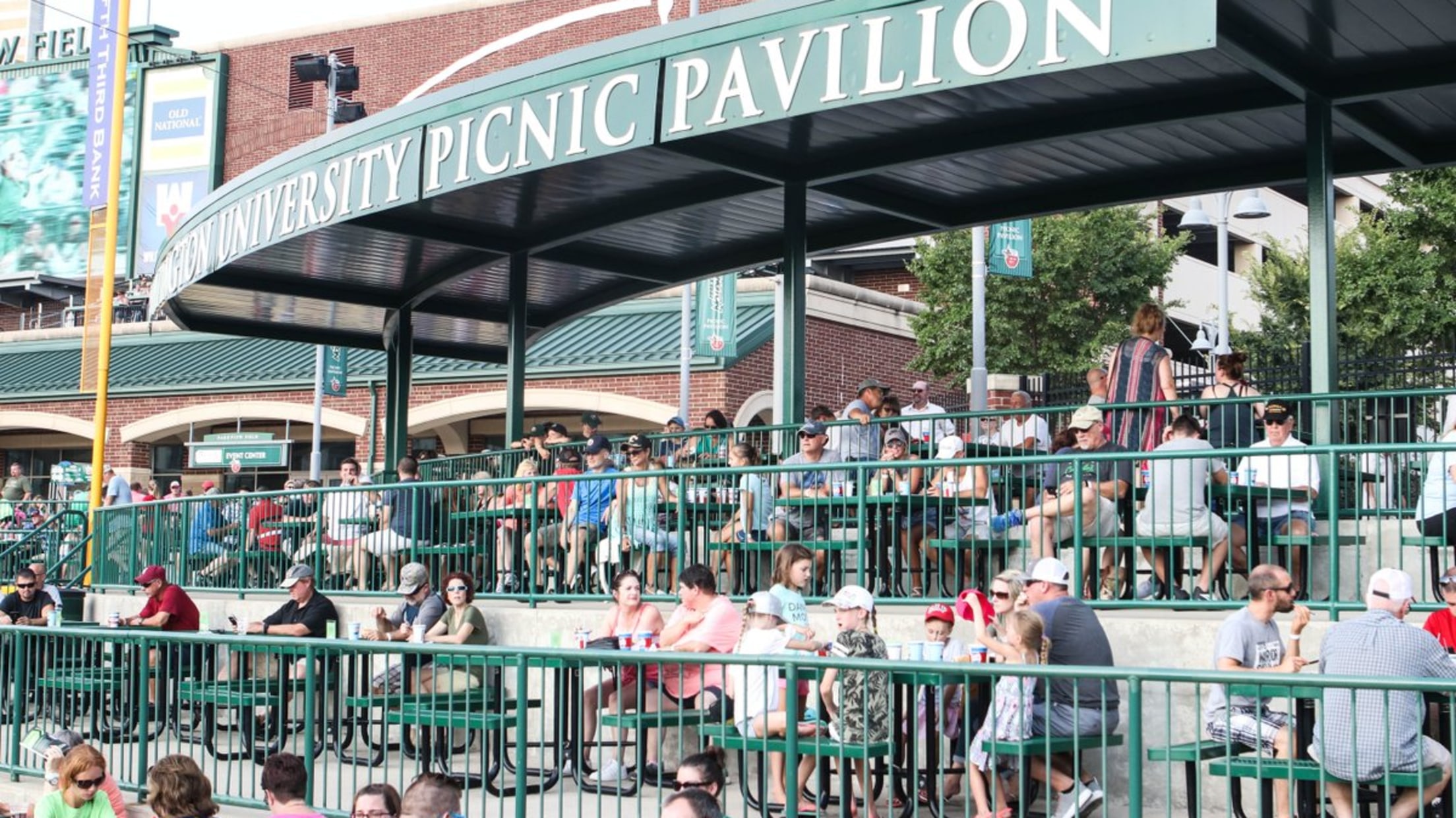 With questions, contact Sam Lewandowski at 260-482-6400 ext. 1 or [email protected].
Note: This is the only game this season that individual tickets will be available to purchase for the Huntington University Picnic Pavilion. Traditionally, the Huntington University Picnic Pavilion is reserved in advance by groups of 50 or more. Fans have incredible views, ranging from field level within an arm's reach of the bullpen or even into home run territory. Click here for the 2023 TinCaps Hospitality Guide for more information.
The TinCaps are in the midst of a 12-game homestand from May 23-28 and 30-June 4. Tickets to all games are available at TinCapsTickets.com.