TinCaps & PNC Bank Going to Bat for Small Business
New program to boost visibility for local small businesses, recognize positive community impact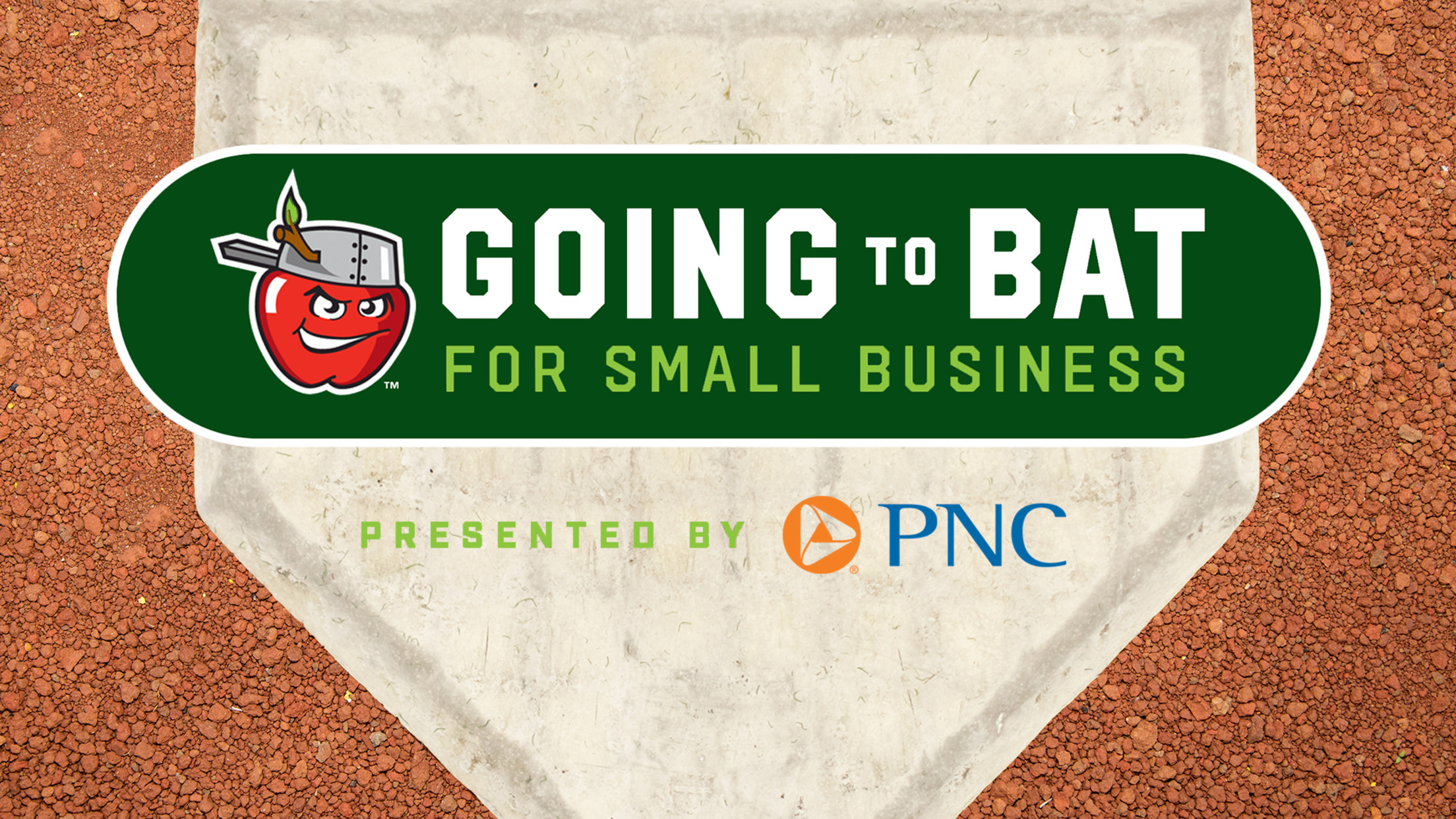 FORT WAYNE, Ind. – The Fort Wayne TinCaps announced the "Going To Bat for Small Business" program in collaboration with PNC Bank. The inaugural program will provide an opportunity for small businesses to be selected from a pool of peers for their business accomplishments and positive community impact in northern
FORT WAYNE, Ind. – The Fort Wayne TinCaps announced the "Going To Bat for Small Business" program in collaboration with PNC Bank. The inaugural program will provide an opportunity for small businesses to be selected from a pool of peers for their business accomplishments and positive community impact in northern Indiana. Two businesses will be chosen as the 2023 winners and recognized this summer with hospitality and marketing assets valued at over $8,000.
"As a national main street bank, PNC is committed to giving back to the communities where we live and work," said Corinna Ladd, PNC regional president for northern Indiana. "Small businesses are the cornerstone of our neighborhoods and play a critical role in fueling economic growth, job creation, innovation and diversity in our goods and services. We are proud to team up with the TinCaps as we look to elevate small business positively impacting our backyard."
Small businesses in Allen County and the immediate surrounding counties are encouraged to self-nominate or be nominated. Two nomination rounds will take place, one from June 2 -July 3, 2023 and another from July 3 – Aug. 1, 2023. Submissions from round one will automatically rollover to round two. The nomination portal opens at 10:00 a.m., June 2 and closes at 5:00 p.m., Aug. 1. Nominations can be submitted by clicking here.
"The TinCaps are excited to start this campaign with PNC Bank in our market. Our small business community is valuable to our city especially to the growth of downtown Fort Wayne," said TinCaps President Mike Nutter. "We thank PNC for their dedication and commitment to the 'Going to Bat for Small Business' program and the chance to work together to make a positive difference in our community and help spotlight our small businesses." (cont'd)
The 2023 small business honorees will be selected by a committee comprised of representatives from small business support organizations, economic development professionals, local media members and other small business advocates. The selection committee will evaluate businesses on key criteria such as unique products or services offered, compelling growth story, value provided in the community and future plans to provide a positive impact in the community.
"Forbes magazine recently recognized Indiana as the best state to start a business. This is not only inspiring for our businesses, but our workforce," added Ladd. "Going to Bat provides an opportunity to come together and shine a light on the great work being done to drive economic growth and improve the vitality of our communities."
PNC Bank and the TinCaps will recognize the selected small businesses during on-field pre-game ceremonies July 20 and Aug.15. The TinCaps and PNC will provide each winner with a marketing package valued at more than $8,000 to help the businesses generate brand awareness. Assets include a luxury suite night, in-game radio and tv mentions, in-park recognition, customized gift, complimentary opportunity to pass out promotional material to TinCaps fans, and social media promotion with logo inclusion.
This is the 20th straight season PNC has supported the TinCaps organization. "Going To Bat for Small Business" is an extension of PNC's support and is the first for a Minor League Baseball team. Since 2020, PNC Bank has launched similar initiatives with the Pittsburgh Pirates and Washington Nationals.
For more information on the program and how to get involved, please visit this link.
About PNC Bank
PNC Bank, National Association, is a member of The PNC Financial Services Group, Inc. (NYSE: PNC). PNC is one of the largest diversified financial services institutions in the United States, organized around its customers and communities for strong relationships and local delivery of retail and business banking including a full range of lending products; specialized services for corporations and government entities, including corporate banking, real estate finance and asset-based lending; wealth management and asset management. For information about PNC, visit www.pnc.com.
About the Fort Wayne TinCaps
The Fort Wayne TinCaps are Minor League Baseball's High-A affiliate of the San Diego Padres. Since 2009, the TinCaps have played at award-winning Parkview Field in Downtown Fort Wayne. In recent years, the team has won Minor League Baseball's Organization of the Year Award for overall excellence and Community Champion Award for service, while Parkview Field also has been ranked as Minor League Baseball's No. 1 gameday experience for fans.