Merrill's 3 Hits, Bergert's Start Lead 'Caps to 4-3 Win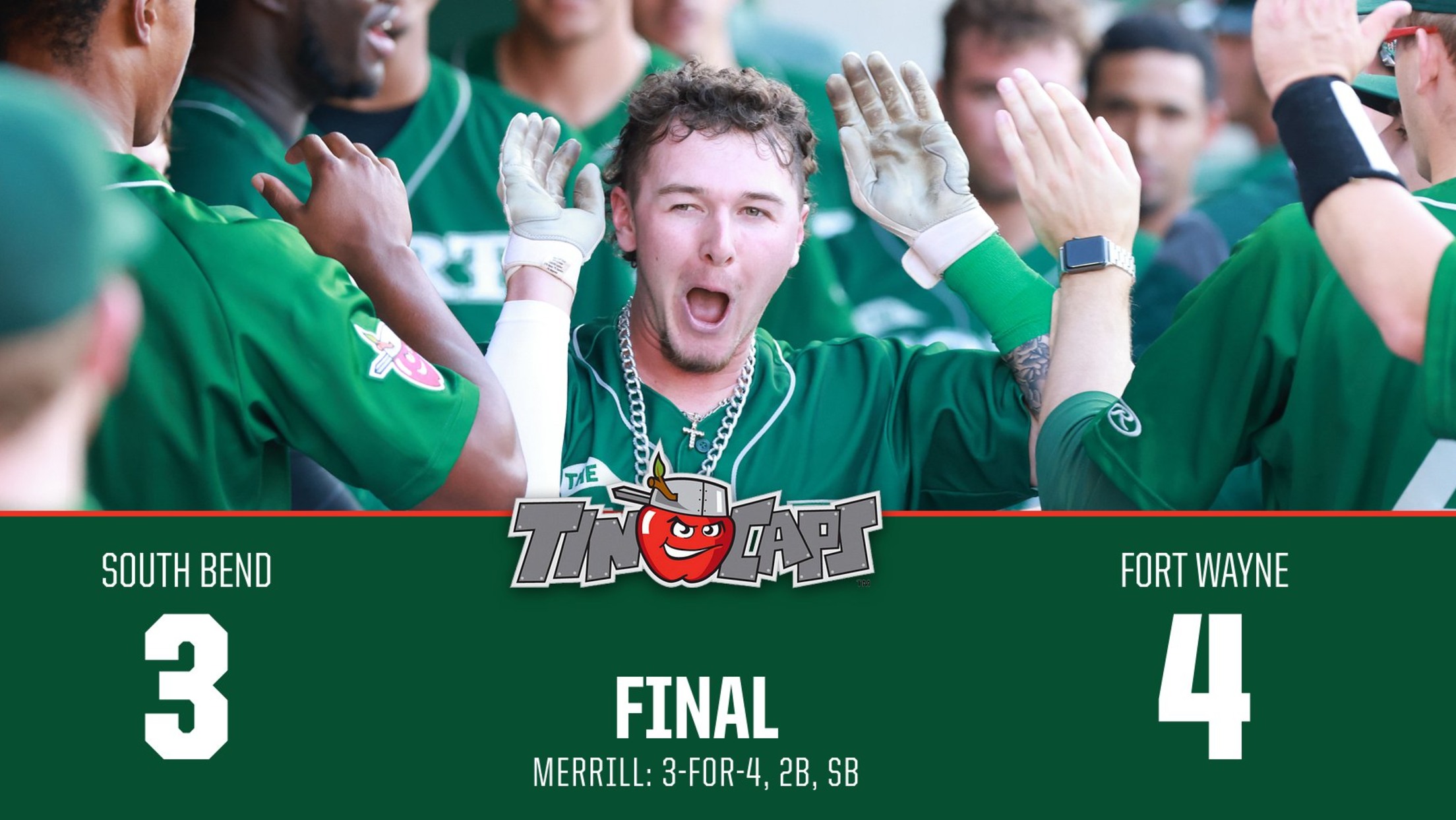 Box Score FORT WAYNE, Ind. – TinCaps shortstop Jackson Merrill (No. 1 Padres prospect) bashed three hits, including a double, and starting pitcher Ryan Bergert (No. 24 Padres prospect) spun six shutout innings as Fort Wayne fought off the South Bend Cubs (Chicago Cubs affiliate) late to win, 4-3, on
FORT WAYNE, Ind. _– _TinCaps shortstop Jackson Merrill (No. 1 Padres prospect) bashed three hits, including a double, and starting pitcher Ryan Bergert (No. 24 Padres prospect) spun six shutout innings as Fort Wayne fought off the South Bend Cubs (Chicago Cubs affiliate) late to win, 4-3, on a nearly 90-degree Friday night at Parkview Field.
Bergert fanned five while limiting South Bend's offense to just two hits. He has now thrown 15 consecutive scoreless innings. His season ERA is down to a minuscule 1.42 over 38 innings.
Fort Wayne took the lead in the third inning after a double steal involving left fielder Justin Farmer and Merrill, and Cubs catcher Ethan Hearn's throw skipped into center field, allowing the 'Caps to grab a 1-0 lead.
Then TinCaps third baseman Marcos Castañon blasted a double into the gap to score Merrill, making it 2-0. After a walk and a single, designated hitter Carlos Luis ripped a two-run single to score Castañon and Martorella.
South Bend came charging back in the eighth, scoring three times on three hits, highlighted by second baseman James Triantos's two-run single.
TinCaps reliever Bobby Milacki came in to record a five-out save.
The 'Caps have won 7 of their last 11 games.
Merrill is on a six-game hitting streak in which he's batting .462 as he has multiple hits in four of those games.
The TinCaps are in the midst of a 12-game homestand, which continues through Sunday. Saturday's game will feature a Celebration of Women in Sports, highlighted by the Fort Wayne Daisies, who were a member of the All-American Girls Professional Baseball League. Postgame fireworks presented by The Joint Chiropractic will follow.
Next Game: Saturday, June 3 vs. South Bend (6:35 p.m.)
TinCaps Probable Starter: RHP Bodi Rascon
Cubs Probable Starter: RHP Richard Gallardo
Watch: Bally Live app |MiLB.TV | MLB.TV
Listen: 1380 The Fan & 100.9 FM | TinCaps.com