Beach Night on the shores of Fluor Field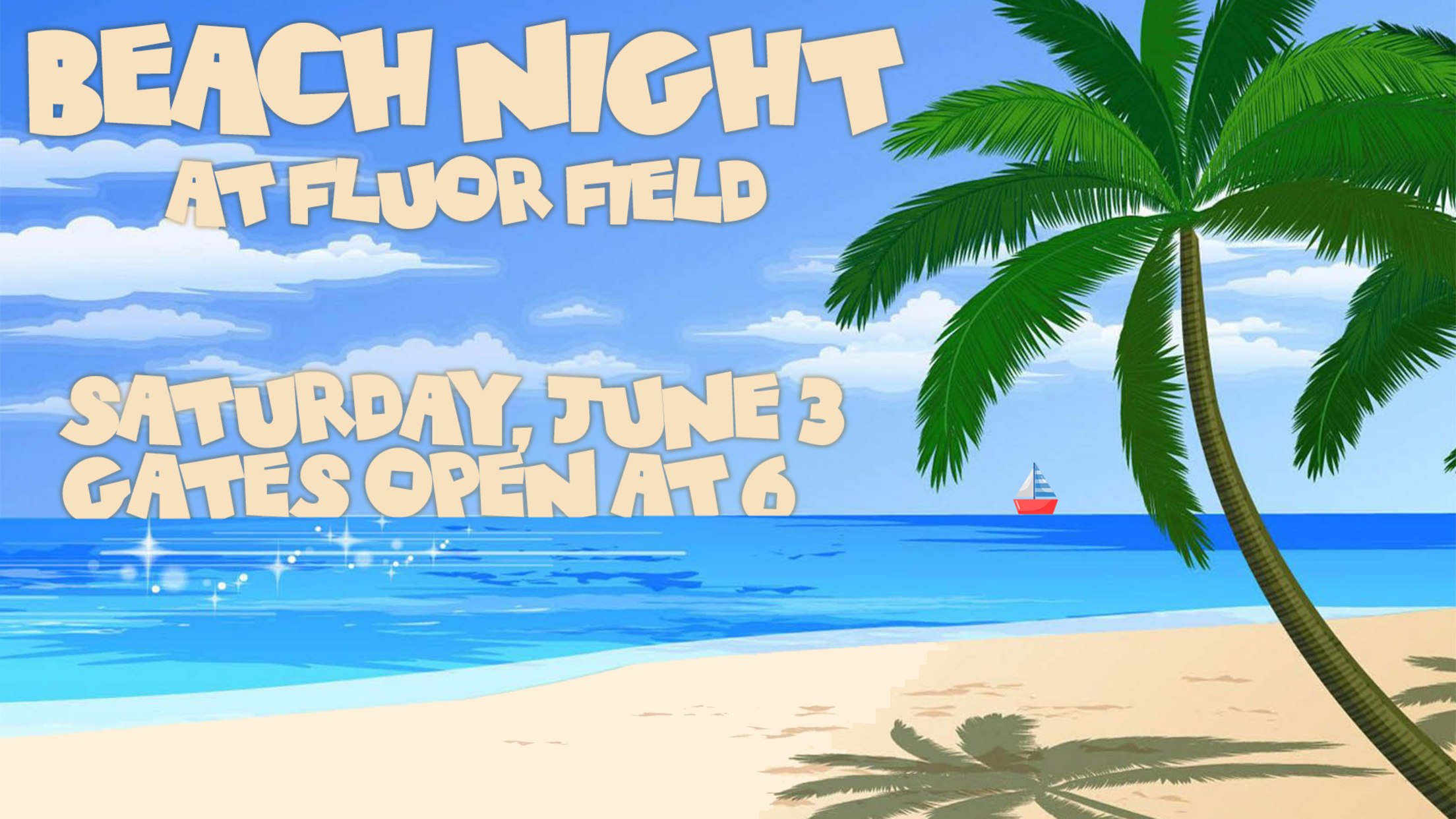 A wave of fun is crashing over Fluor Field on Saturday, June 3rd. Soak up the sunny vibes, music, and atmosphere for Beach Night beginning on District 356 at 5 PM before heading into the park to continue the fun! Get Your Tickets Here Leis will be provided at the
A wave of fun is crashing over Fluor Field on Saturday, June 3rd. Soak up the sunny vibes, music, and atmosphere for Beach Night beginning on District 356 at 5 PM before heading into the park to continue the fun! Get Your Tickets Here
Leis will be provided at the gate upon entrance, and check out the team store on your way in for 15% off Drive bucket hats. Walk around the stadium to find sand castle stations for kids to enjoy and create in throughout the game.
Before the game check out District 356 for the pre-game party featuring DJ Puddin' as he plays the nautical tunes to set us in the mood as well as many other fun activites you can read about here!
Sip on a few of our specialty "beachy" drinks as you watch our between-inning entertainment play classic beach games such as cornhole, bocce, ladder ball, coconut bowling, and more!