Drive bats quiet as Hickory takes series opener, 5-1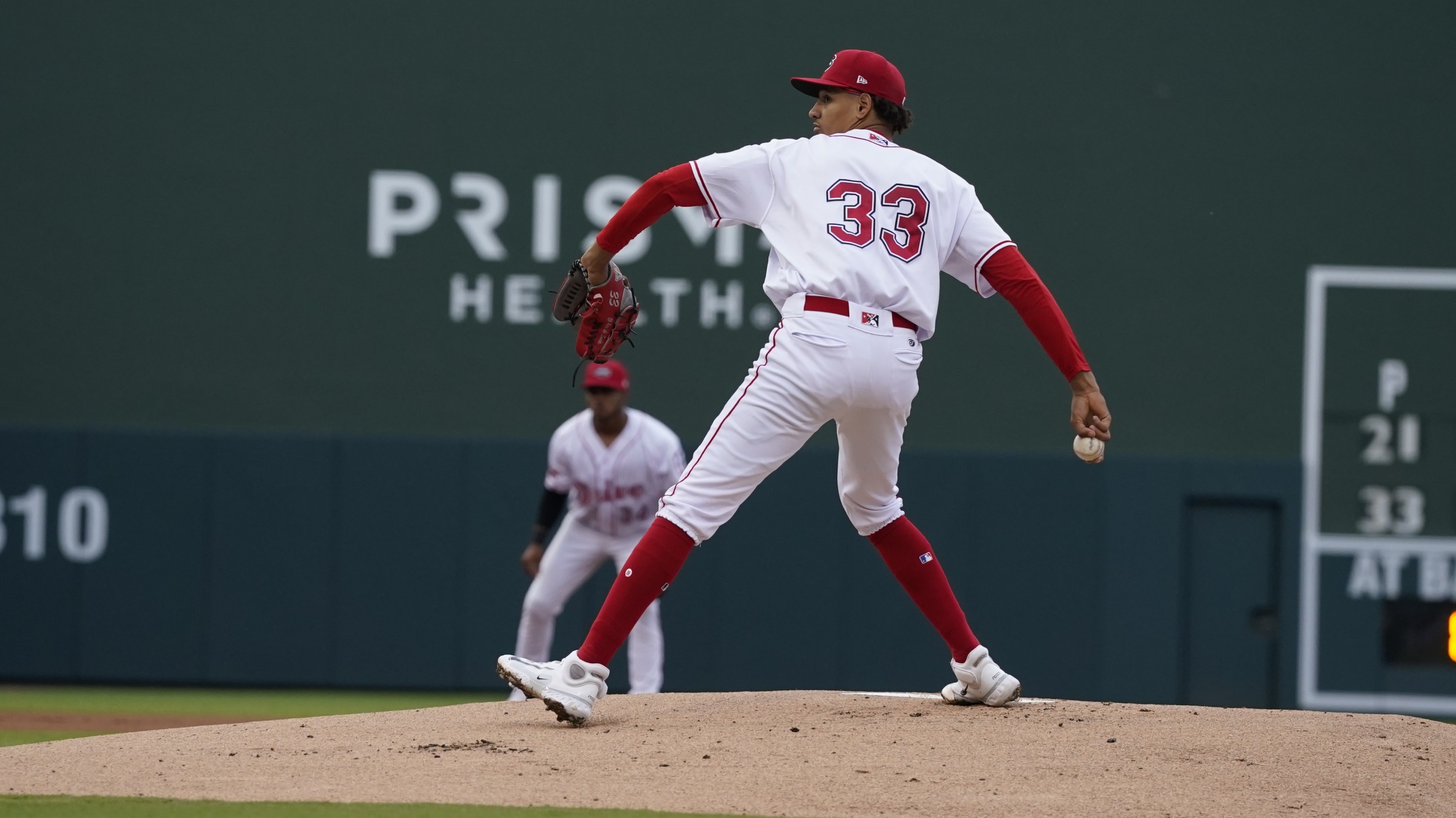 Drive 0-for-8 with RISP, leave 7 on-base The Greenville Drive (24-22) dropped their second game in a row as the Hickory Crawdads (17-25) stifled Drive bats and used a four-run fifth inning to take the series opener at Fluor Field, 5-1. Drive batters, Brainer Bonaci and Blaze Jordan recorded multiple
Drive 0-for-8 with RISP, leave 7 on-base
The Greenville Drive (24-22) dropped their second game in a row as the Hickory Crawdads (17-25) stifled Drive bats and used a four-run fifth inning to take the series opener at Fluor Field, 5-1. Drive batters, Brainer Bonaci and Blaze Jordan recorded multiple hits as they each went 2-for-4 at the plate though other Drive batters put hard liners and fly balls into play, the seemed to track right to Crawdads fielders.
Juan Daniel Encarnacion made his ninth start of the year for the Drive, holding steady until a fateful fifth inning. He allowed just one run in the second, an RBI-groundout off the bat of Keyber Rodriguez which scored the runner from third to give the Crawdads a 1-0 lead.
In the fifth, a double, walk, and back-to-back singles in succession cleared the bases for the Crawdads giving them an 4-0 lead and ending Encarnacion's night. He'd finish allowing five runs on six hits, issue four walks and strikeout two. Jordan DiValerio came on in relief, allowing a sac-fly which scored the runner from third to give the Crawdads a 5-0 lead.
DiValerio would ultimately spin three innings for the Drive, allowing three walks, no hits and ring up four to keep the deficit at five runs. But Drive batters found no answer for streaky Crawdads starter Mitch Bratt who allowed just four hits and one walk while fanning five Drive batters. The Drive also found no relief from Hickory relievers, Robby Ahlstrom and Winston Santos who each pitched a perfect relief inning.
Graham Hoffman spun the final two innings for the Drive allowing two hits and two walks while keeping the deficit at just five runs. But as the game flipped to the ninth the Drive bats flared up as back-to-back singles from Bryan Gonzalez and Tyler Miller put two runners on. Conservative groundouts from Eddinson Paulino and Eduardo Lopez, plated Gonzalez as the Drive avoided the shutout. But with two outs, the Drive couldn't muster a heart-pounding comeback, ultimately falling 5-1.
The Drive (Boston Red Sox) return to action tomorrow, for game two of the six-game series with the Hickory Crawdads (Texas Rangers) with first pitch slated for 7:05 p.m. at Fluor Field. The Crawdads currently hold a 1-0 series lead.