Drive take series from Hickory with 9-3 Sunday victory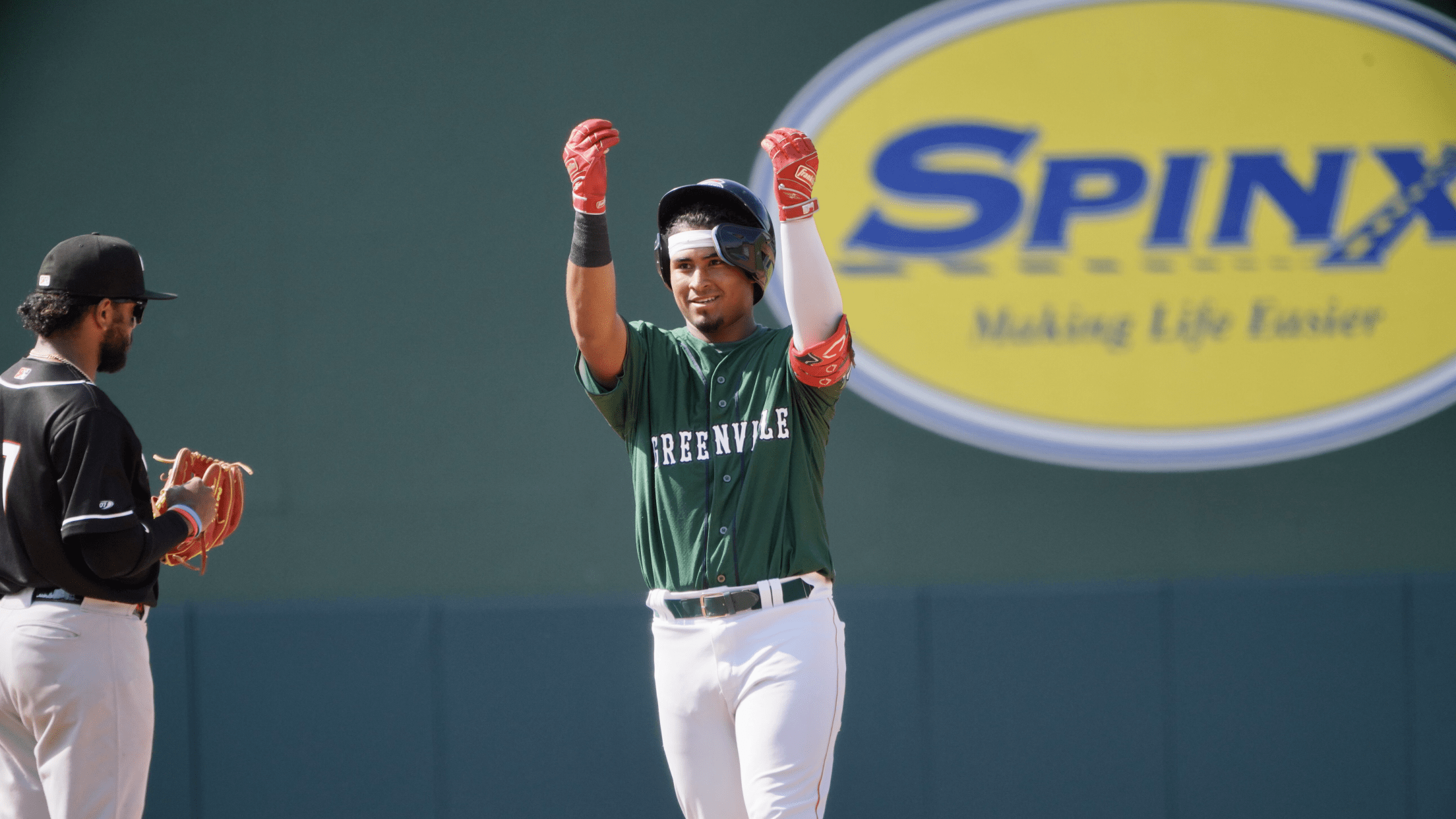 Drive one game out of first place in SAL South With a series victory on the line Sunday afternoon, the Greenville Drive (28-23) fought back from an early two-run hole, using a five-run third inning to ultimately topple the Hickory Crawdads (18-29), 7-3. The Drive received stellar performances at the
Drive one game out of first place in SAL South
With a series victory on the line Sunday afternoon, the Greenville Drive (28-23) fought back from an early two-run hole, using a five-run third inning to ultimately topple the Hickory Crawdads (18-29), 7-3.
The Drive received stellar performances at the plate from a cast of unsung heroes who've recently found their stride as the calendar flipped to late May and early June. Newly called up catcher, Ronald Rosario chipped in a 4-for-4 performance, veteran catcher Alex Erro was 2-for3 with two doubles and two RBI, and Tyler Miller slapped two doubles for two RBI.
After last night's dominating performance from the mound for Crawdads pitchers it appeared for the first few innings on Sunday that the Crawdads might claw their way to series split as the first six Drive batters went down with relative ease. On the flip side, Hickory jumped on Drive starter Angel Bastardo for two runs in the first inning thanks to two RBI-singles.
It looked as if the third inning would be no-friend to the Drive either as Hickory starter Mitch Bratt picked up two key outs with the bases loaded. But Blaze Jordan found patience at the plate, taking the count full before walking, brining in a run. Bryan Gonzalez would come in clutch during the ensuing at-bat, slapping a single up the middle with two-strikes to bring in Rosario and Erro giving the Drive a 3-2 lead.
Tyler Miller followed up Gonzalez with a full-count double into the leftfield gap, bringing in Jordan and Gonzalez to give the Drive a 5-2 lead.
Bastardo would last into the fifth inning before being pulled with two outs after surrendering a homer run to Keyber Rodriguez which cut the game to 5-3. He finished the day allowing three runs on five hits, issue one walk and strikeout five.
Jordan DiValerio came on in relief of Bastardo working 2.1 hitless innings, allowing just a solitary walk before being relieved in the eighth by Alex Hoppe. The Drive added an additional run in the sixth on an Erro RBI-double to left scoring Rosario and boosting the lead to 6-3.
Hoppe cruised through the eighth, picking up two strikeouts before giving way to a bottom of the eighth which saw the Drive tack on three more runs thanks to another Erro RBI-double, an Eddinson Paulino sacrifice fly, and a Jordan grounder that bounced off the glove of the third baseman and scored Erro, giving the Drive a 9-3.
Robert Kwiatkowski secured the win in the ninth inning, allowing just one walk and one hit before shutting the door and preserving the Drive's 9-3 victory.
The Drive (Boston Red Sox) took the series 4-2 over Hickory and return to action on Tuesday, June 6 against the Brooklyn Cyclones (New York Mets) for a six-game series in Brooklyn, NY.