Smith-Njigba Extends Hitting Streak in Loss to Rochester
Indians snap three-game winning streak at home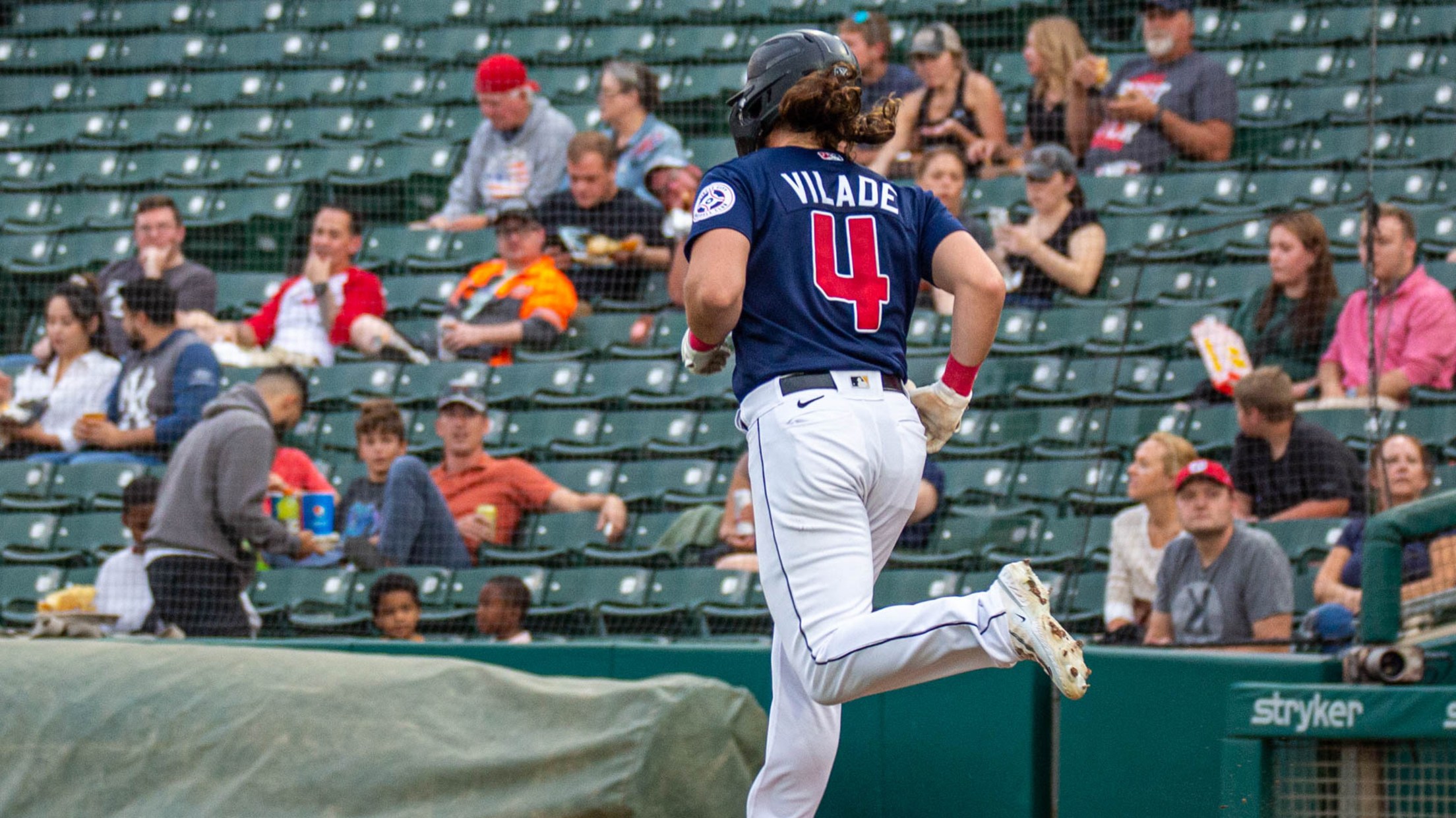 INDIANAPOLIS – Canaan Smith-Njigba extended his hitting streak to nine games, but a pair of homers for the Rochester Red Wings topped the Indianapolis Indians on Thursday night at Victory Field, 3-1.
HK to "The K": Indians' Play-by-Play Voice to Broadcast Yankees-Royals Game on Friday, Sept. 29
Howard Kellman to call Yankees game for the second consecutive season on the New York Yankees Radio Network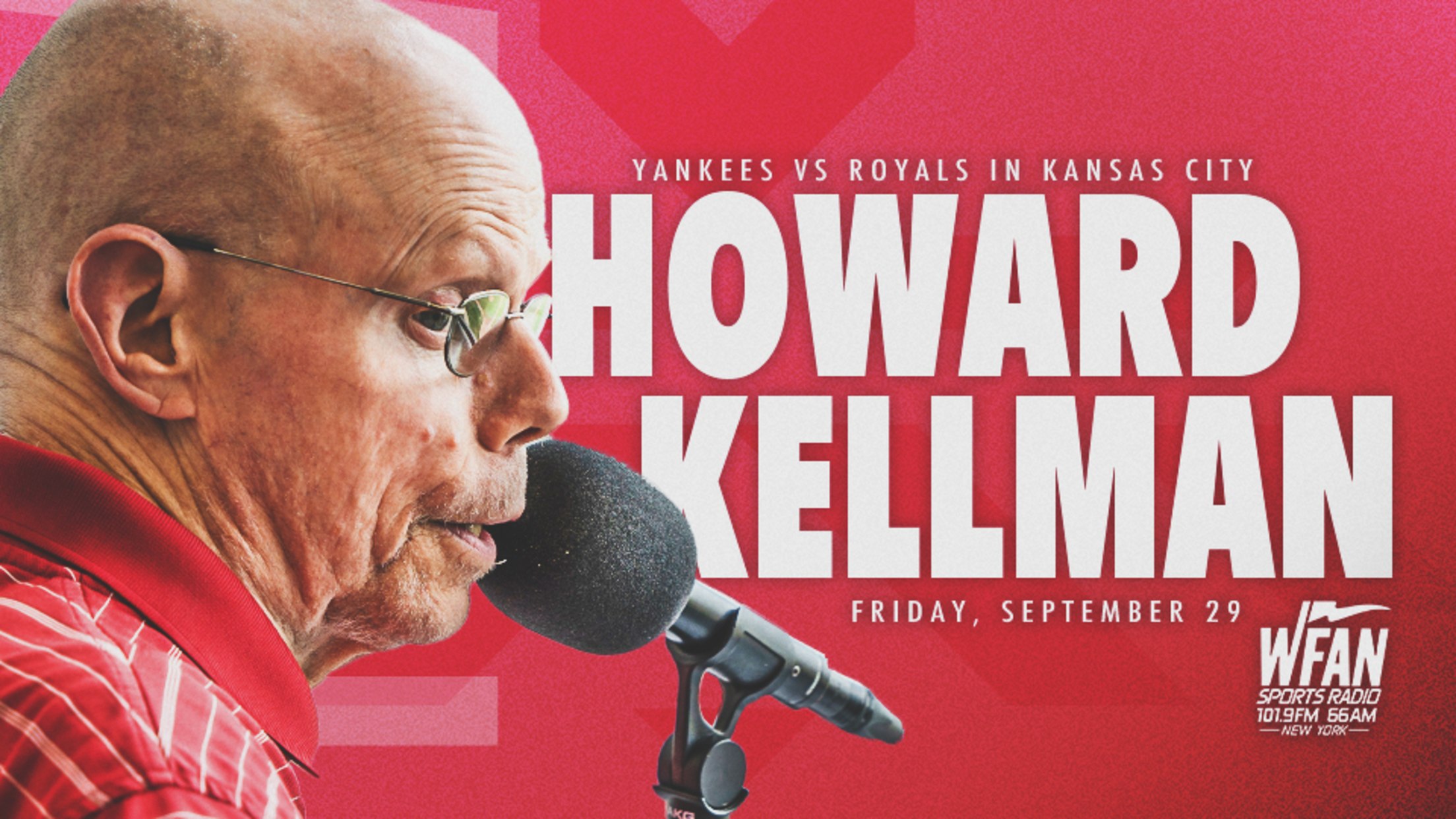 INDIANAPOLIS – The Voice of the Indians is headed to the big leagues for the fourth time. The Indianapolis Indians today announced that Howard Kellman, who is nearing completion of his 47th season behind the mic as the Indians' play-by-play voice, will handle play-by-play duties on the New York Yankees
Indians Offense Rolls Over Red Wings, 14-11
Smith-Njigba and Gonzales each recorded three hits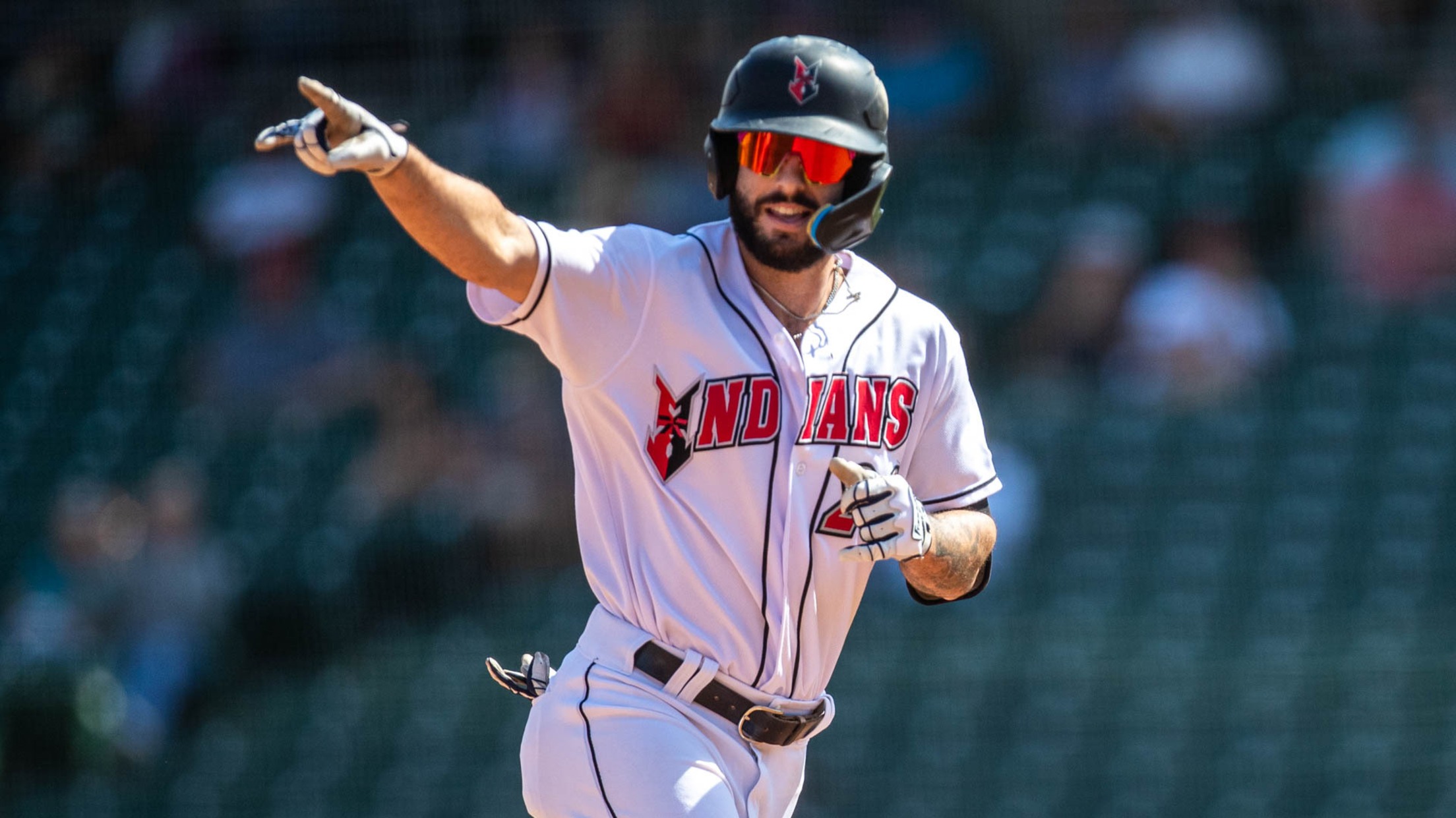 INDIANAPOLIS – The Indianapolis Indians offense continued its dominance over the Rochester Red Wings with another double-digit outpouring behind four multi-hit performances, Canaan Smith-Njigba's second home run in as many days and Joe Perez's four-RBI showing in Wednesday afternoon's 14-11 win at Victory Field.
Gonzales Records First Career Cycle as Indians Rock Red Wings with 21 Hits in 19-1 Rout
Gonzales' cycle first for Indy since Kevin Newman and Jacob Stallings accomplished the feat in 2018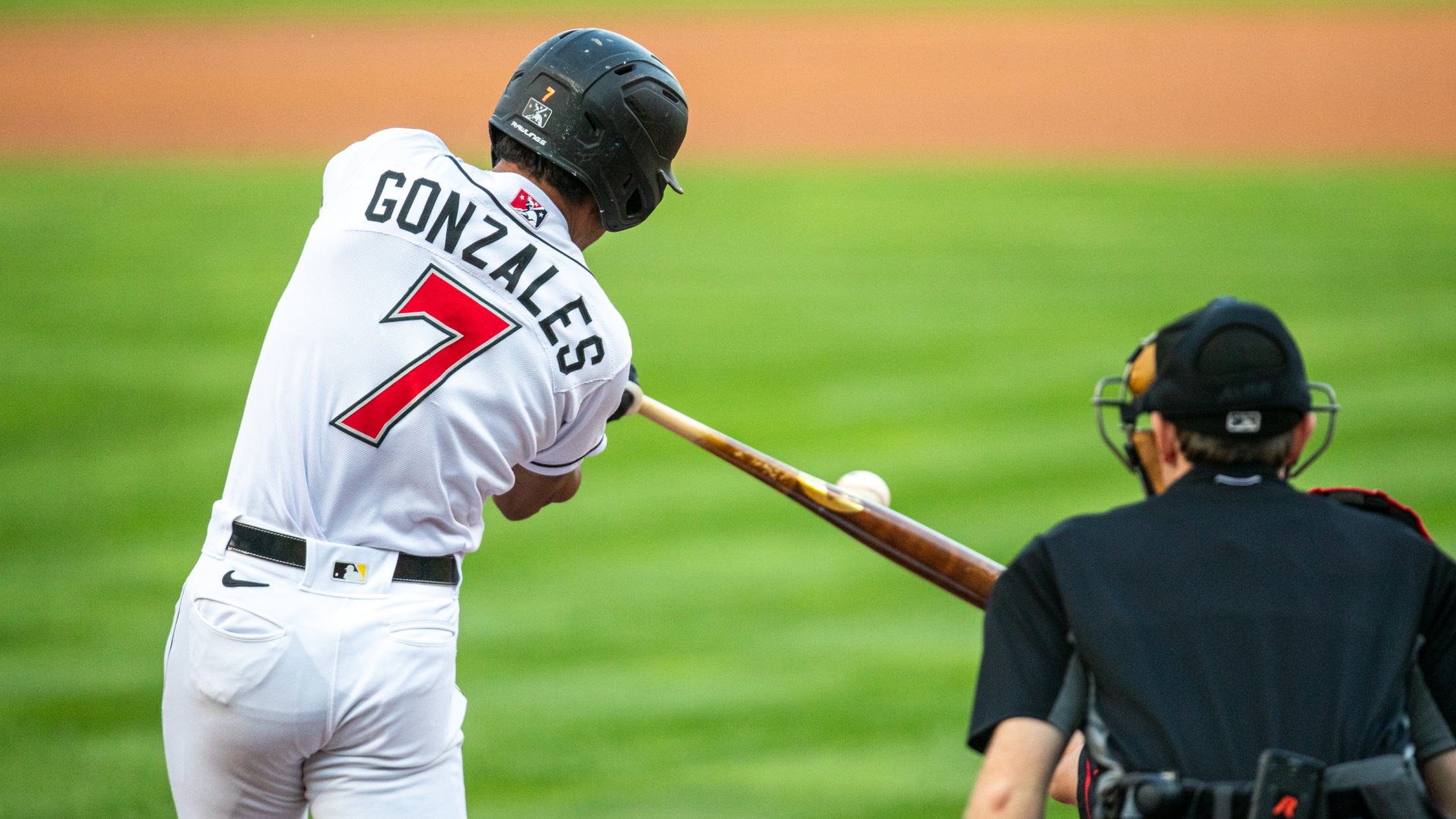 INDIANAPOLIS – Nick Gonzales hit a 450-foot, tape-measure home run in the first inning, doubled and tripled during an eight-run sixth and singled through the right side of the infield in the eighth to complete his first career cycle, and the Indianapolis Indians ran away with a 19-1 win over
Ball State University Product Kyle Nicolas Selected by Pittsburgh
Nicolas averaged 14.0 strikeouts per 9.0 innings out of Indy's bullpen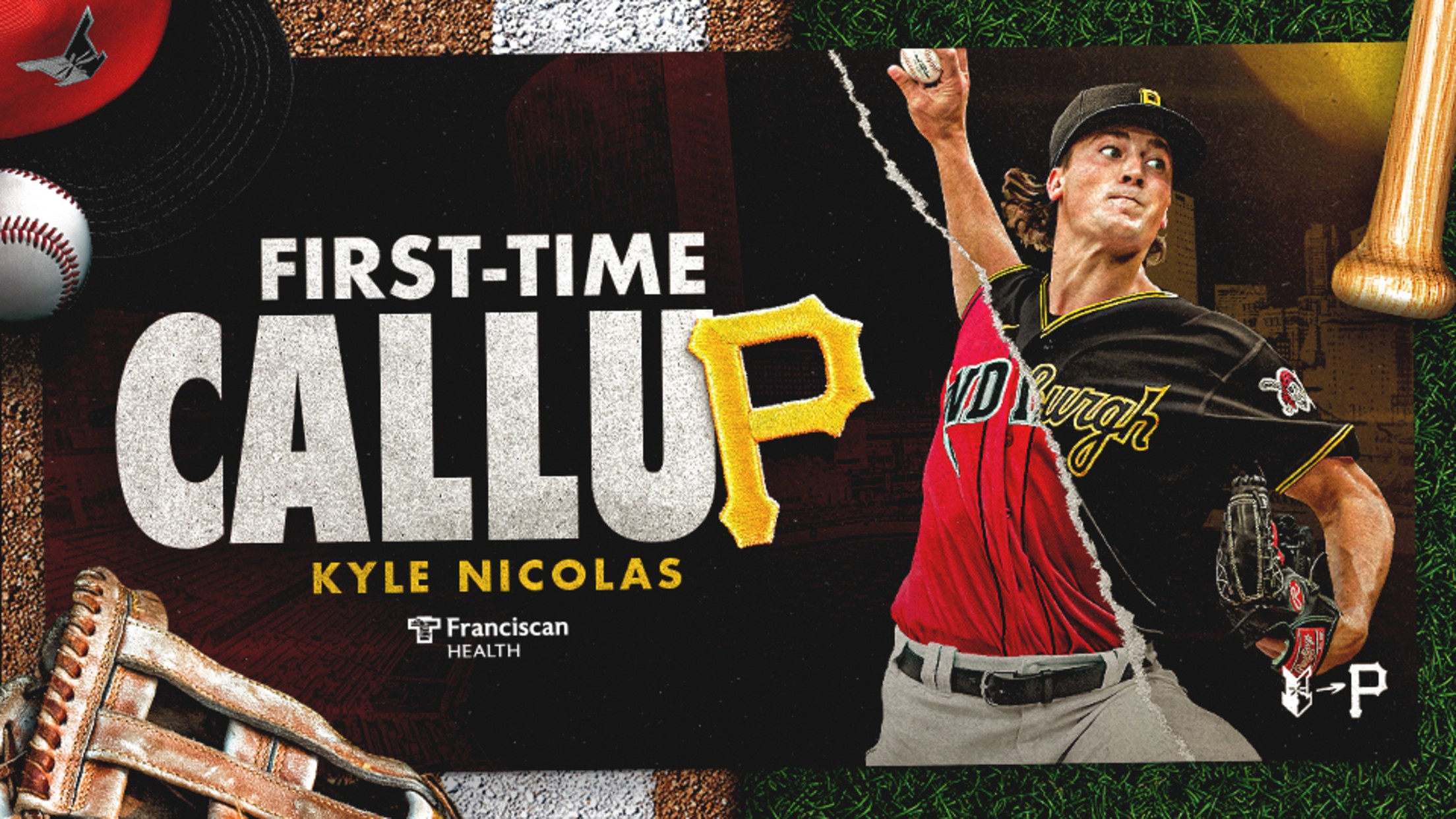 INDIANAPOLIS – The Pittsburgh Pirates today selected the contract of Indianapolis Indians relief pitcher and Ball State (Muncie, Ind.) University product Kyle Nicolas. He will become the 12th player from the Indians to debut this season, following right-handers Osvaldo Bido, Cody Bolton, Carmen Mlodzinski, Quinn Priester, Colin Selby and Hunter
On Deck at the Vic: Fan Appreciation Weekend Wraps Final Homestand
The Indians host the Rochester Red Wings Tuesday, Sept. 19 through Sunday, Sept. 24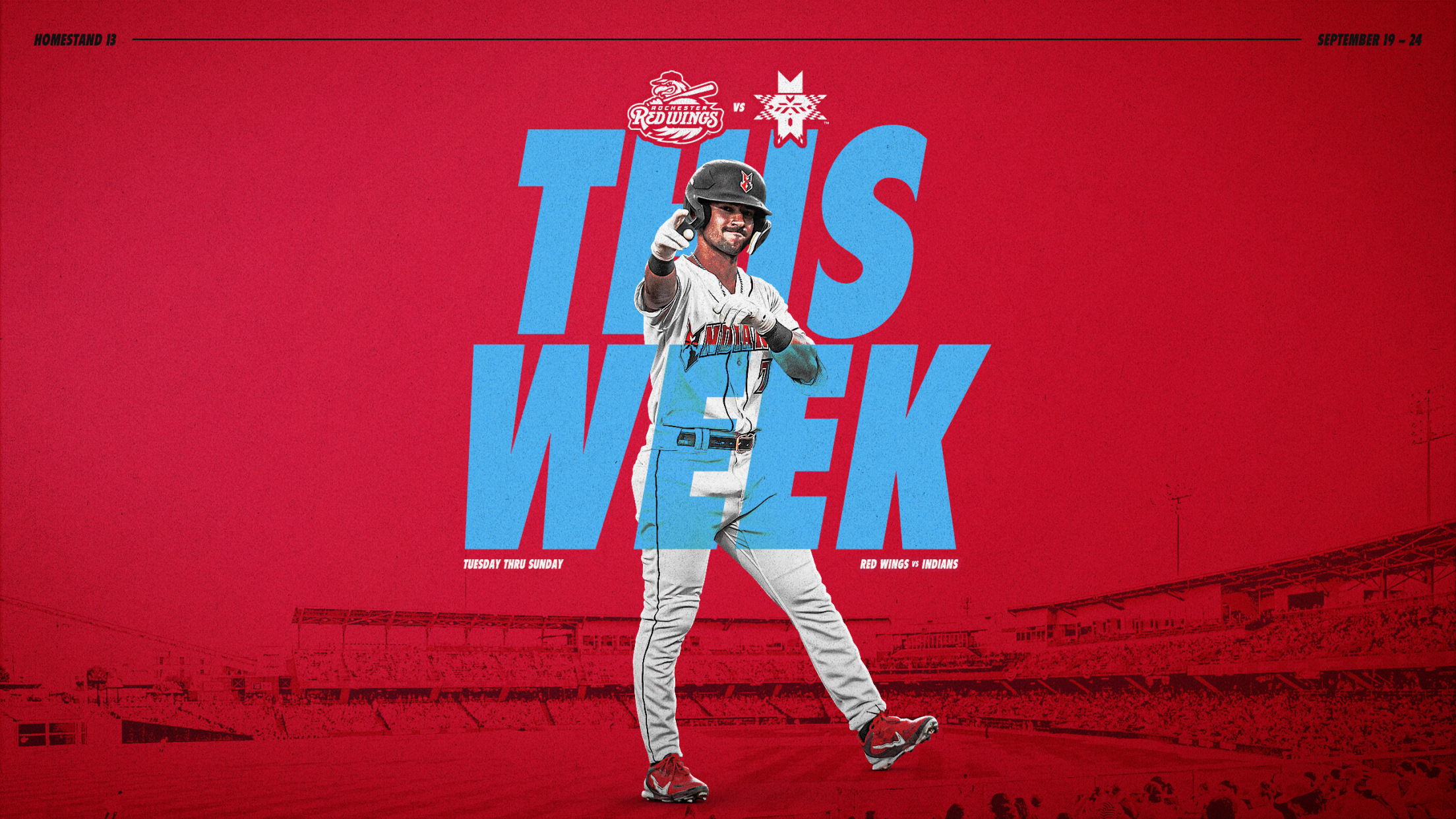 INDIANAPOLIS – The Indianapolis Indians close out the 2023 season with a homestand against the Rochester Red Wings, Triple-A affiliate of the Washington Nationals. The six-game series features Tuesday Dollar Menu (Sept. 19), a Wednesday Day Game (Sept. 20) and Thirsty Thursday™ (Sept. 21) ahead of Fan Appreciation Weekend (Sept.
Storm Chasers Best Indians in Series Finale, 11-5
Matt Gorski smacked his third Triple-A homer in the defeat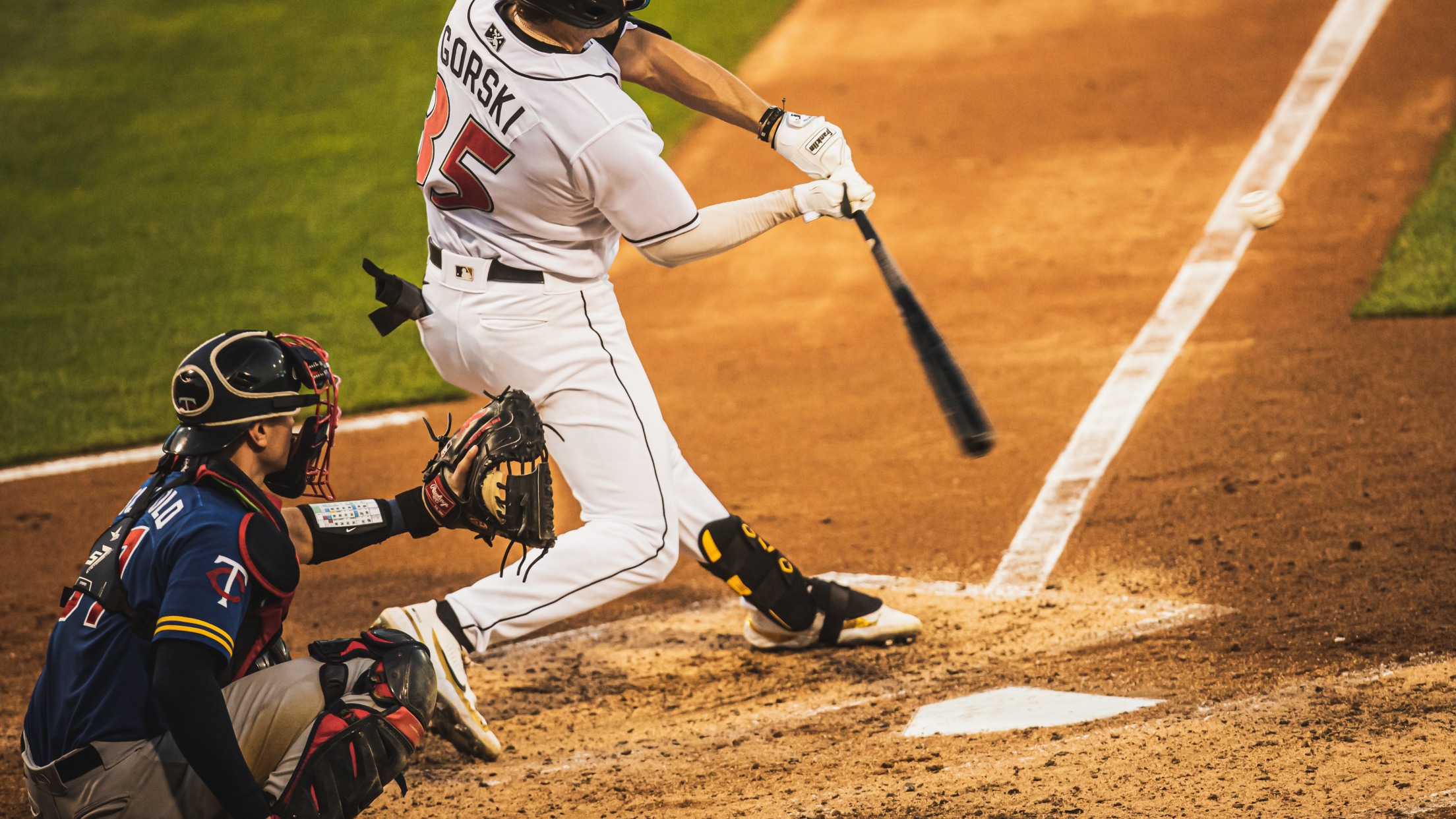 PAPILLION, Neb. –The Indianapolis Indians could not overcome a trio of three-run innings by the Omaha Storm Chasers on Sunday afternoon at Werner Park, 11-5.
Indians Drop Saturday Bullpen Game in Omaha, 9-2
The Indians were held to just one hit in the final 5.0 innings of the game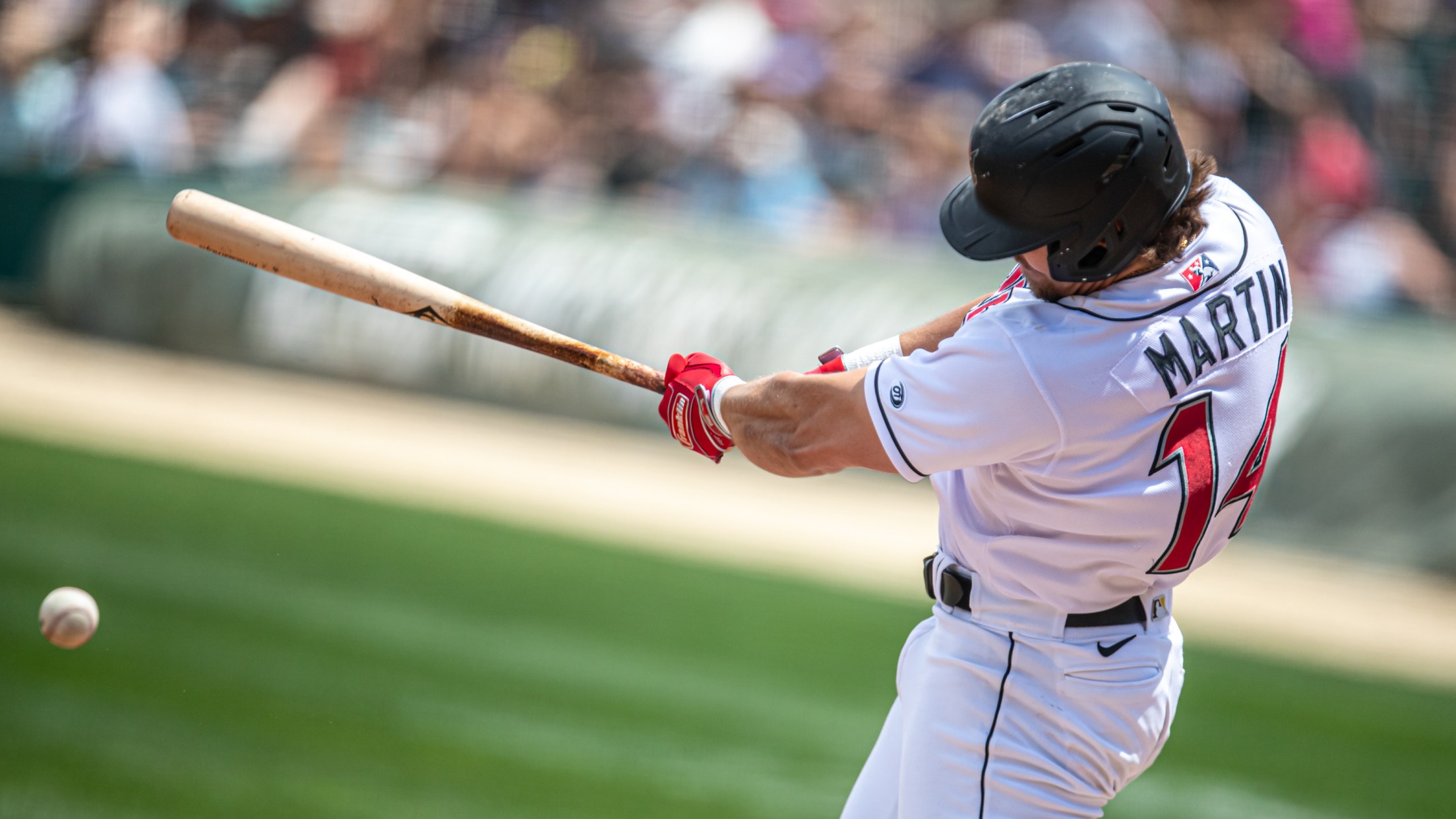 PAPILLION, Neb. – The Indianapolis Indians had their three-game winning streak snapped by the Omaha Storm Chasers on Saturday night at Werner Park, 9-2.
Gorski Delivers Go-Ahead Ninth-Inning Blast, Jones Tosses Gem in Thrilling Win
Indians pitching held Storm Chasers to two hits for second straight night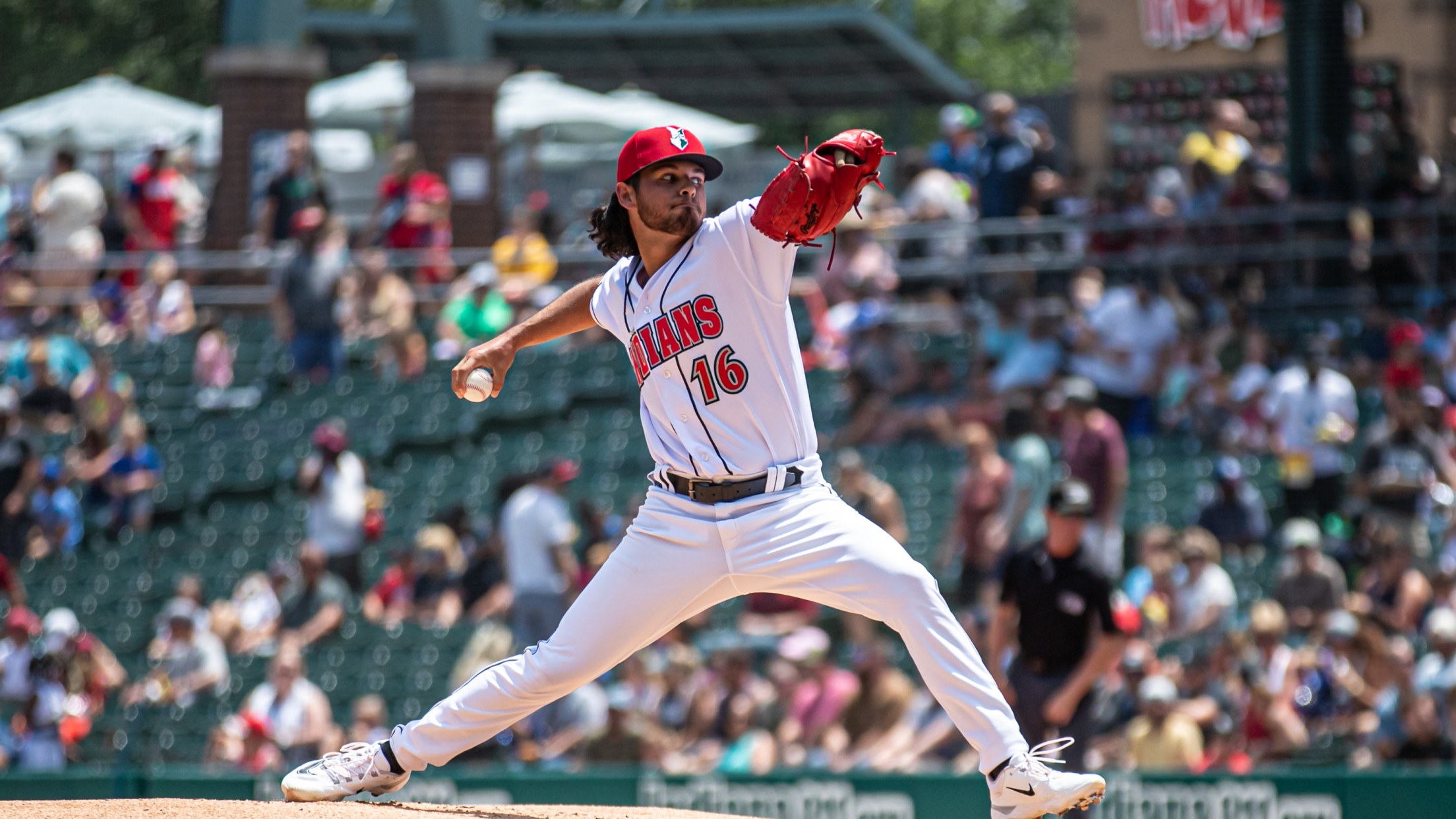 PAPILLION, Neb. – Matt Gorski launched a go-ahead two-run home run in the ninth inning and Jared Jones tossed 6.0 one-hit shutout innings with eight punchouts, as the Indianapolis Indians won their third straight over the Omaha Storm Chasers at Werner Park on Friday night, 3-1.
Iron Sharpens Iron: Childhood Teammates Reunited in the Circle City
Canaan Smith-Njigba and Ryan Vilade are roaming the Indians' outfield together this season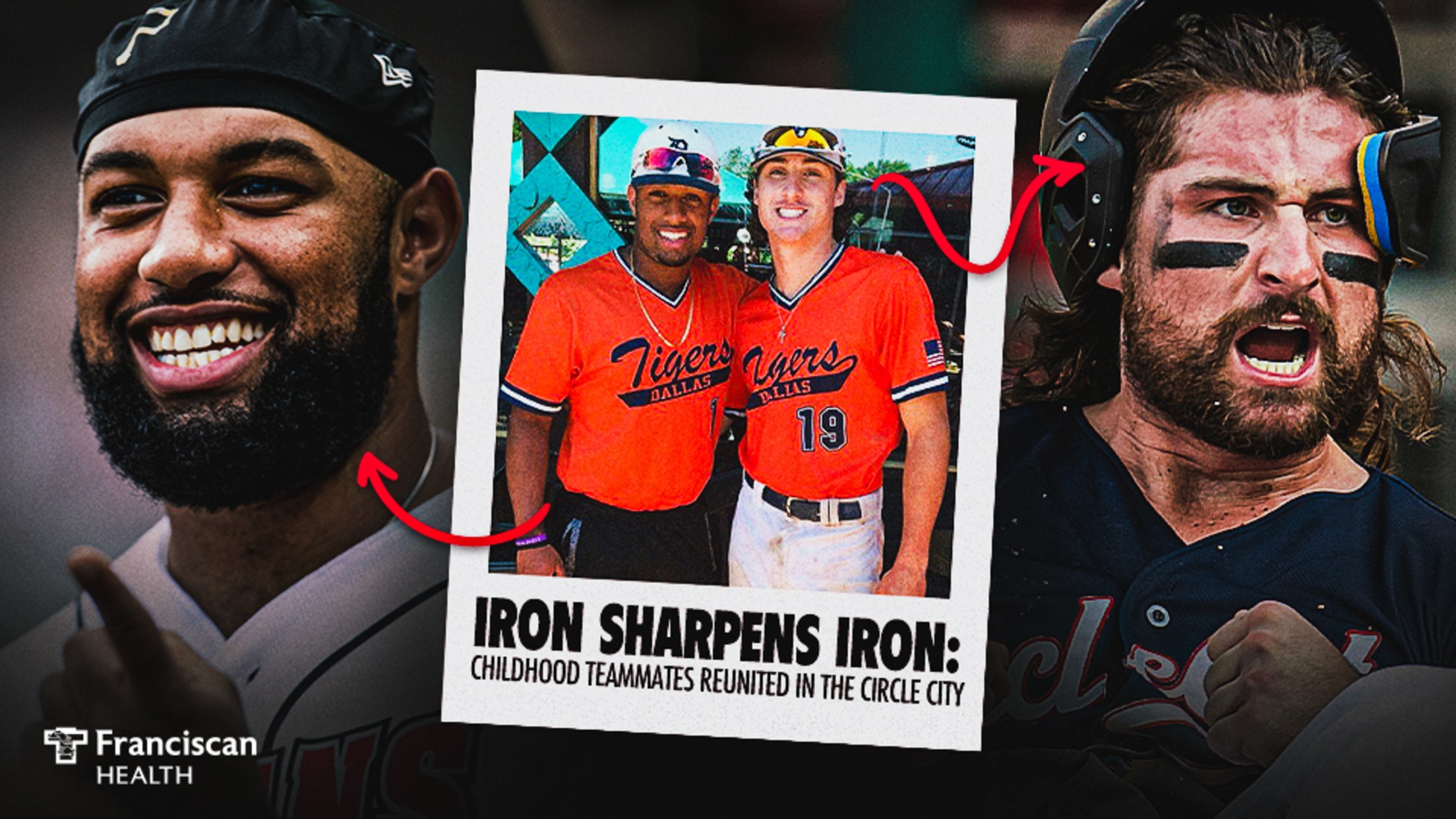 After developing their relationship as batterymates during gritty, competitive and unforgettable summers in the metroplex of Dallas, Texas, Canaan Smith-Njigba and Ryan Vilade reunited this season as teammates in Indianapolis to share the Victory Field outfield.
Dominant Pitching Lifts Indians Over Storm Chasers, 4-1
The Indians pitching staff took a no-hit bid into the seventh inning
PAPILLION, Neb. – Backed by an incredible outing by the pitching staff, a pair of home runs from the Indianapolis Indians helped secure the victory over the Omaha Storm Chasers on Thursday night at Werner Park, 4-1.
Indians Run Rampant in 5-4 Win
Chris Owings and Canaan Smith-Njigba both ripped RBI doubles in the effort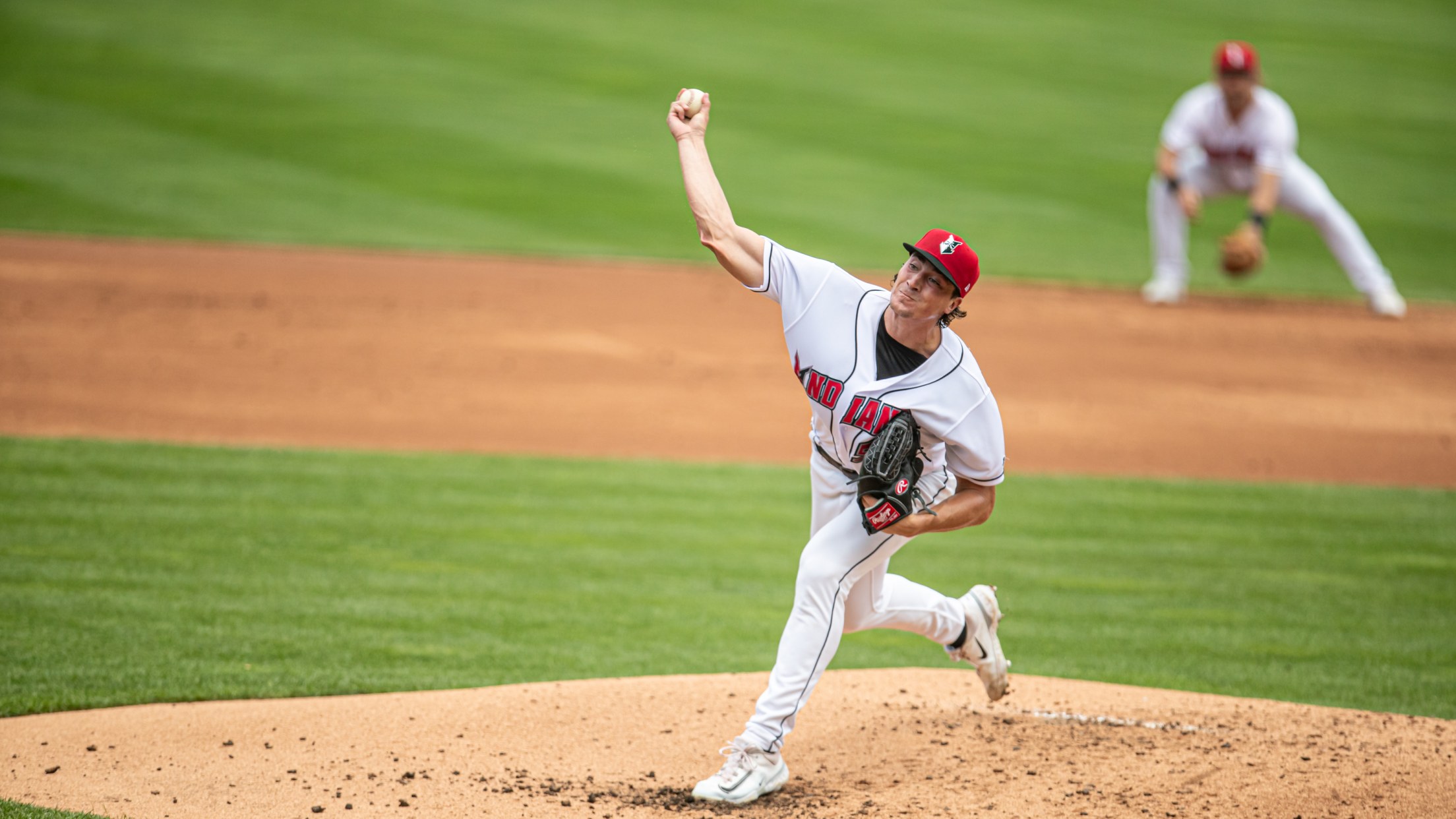 PAPILLION, Neb. – The Indianapolis Indians stole six bases as a team and staved off a late comeback effort by the Omaha Storm Chasers to even the series at a game apiece on Wednesday night at Werner Park, 5-4.
Omaha Doubles Defeat Indianapolis in Series Opener
The teams combined for 12 doubles in the contest
PAPILLION, Neb. – The Omaha Storm Chasers used four eighth-inning doubles – three with two outs – to post five runs in the frame and defeat the Indianapolis Indians, 10-6, on Tuesday afternoon at Werner Park.
Owings Homers in Series-Clinching Victory
Henry Davis went 3-for-3 with two walks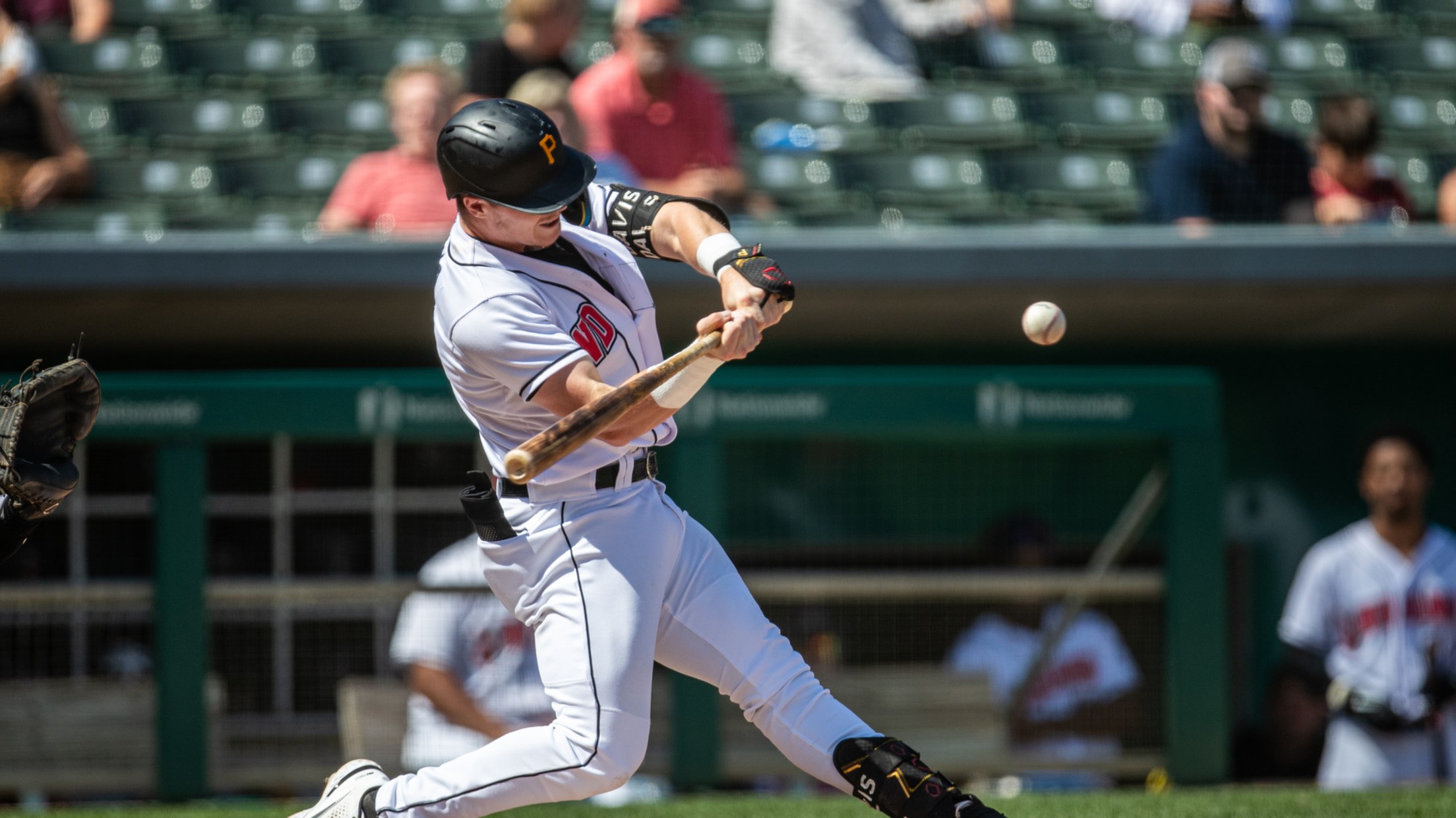 INDIANAPOLIS – Extra-base hits off the bat of Chris Owings and Ryan Vilade led the Indianapolis Indians in a 5-2 series-clinching victory over the Toledo Mud Hens on Sunday afternoon at Victory Field.
Davis Homers, Indians Drop Saturday Night Contest to Mud Hens
Henry Davis homered in first rehab plate appearance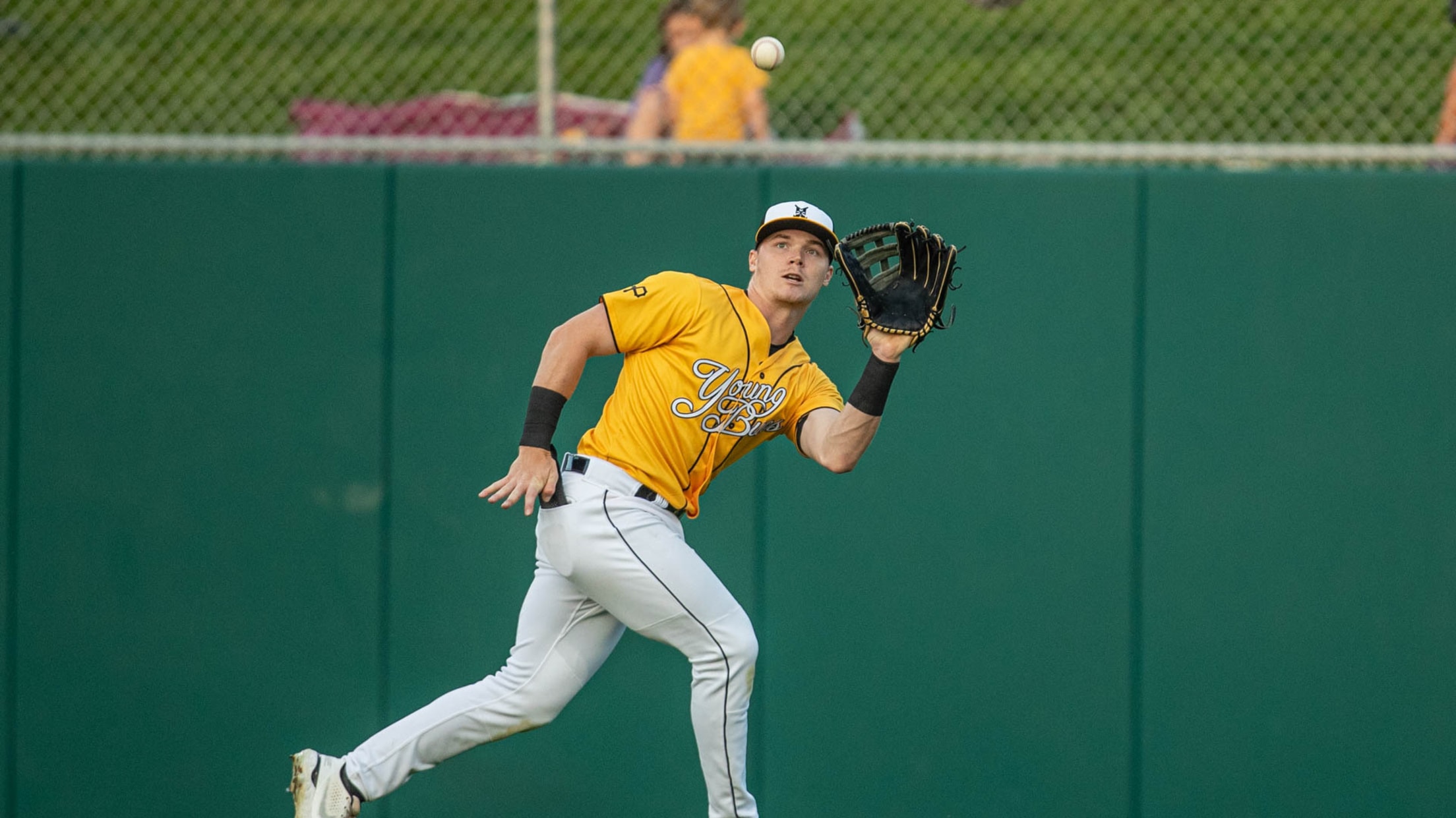 INDIANAPOLIS – Henry Davis launched a solo home run in his first plate appearance of his rehab assignment, but the Toledo Mud Hens responded with runs in four-straight frames to defeat the Indianapolis Indians on Saturday night at Victory Field, 13-2.
2021 No. 1 Draft Pick Henry Davis Returns to Victory Field on Big-League Rehab
Davis appeared in 10 games with Indianapolis before making his MLB debut on June 19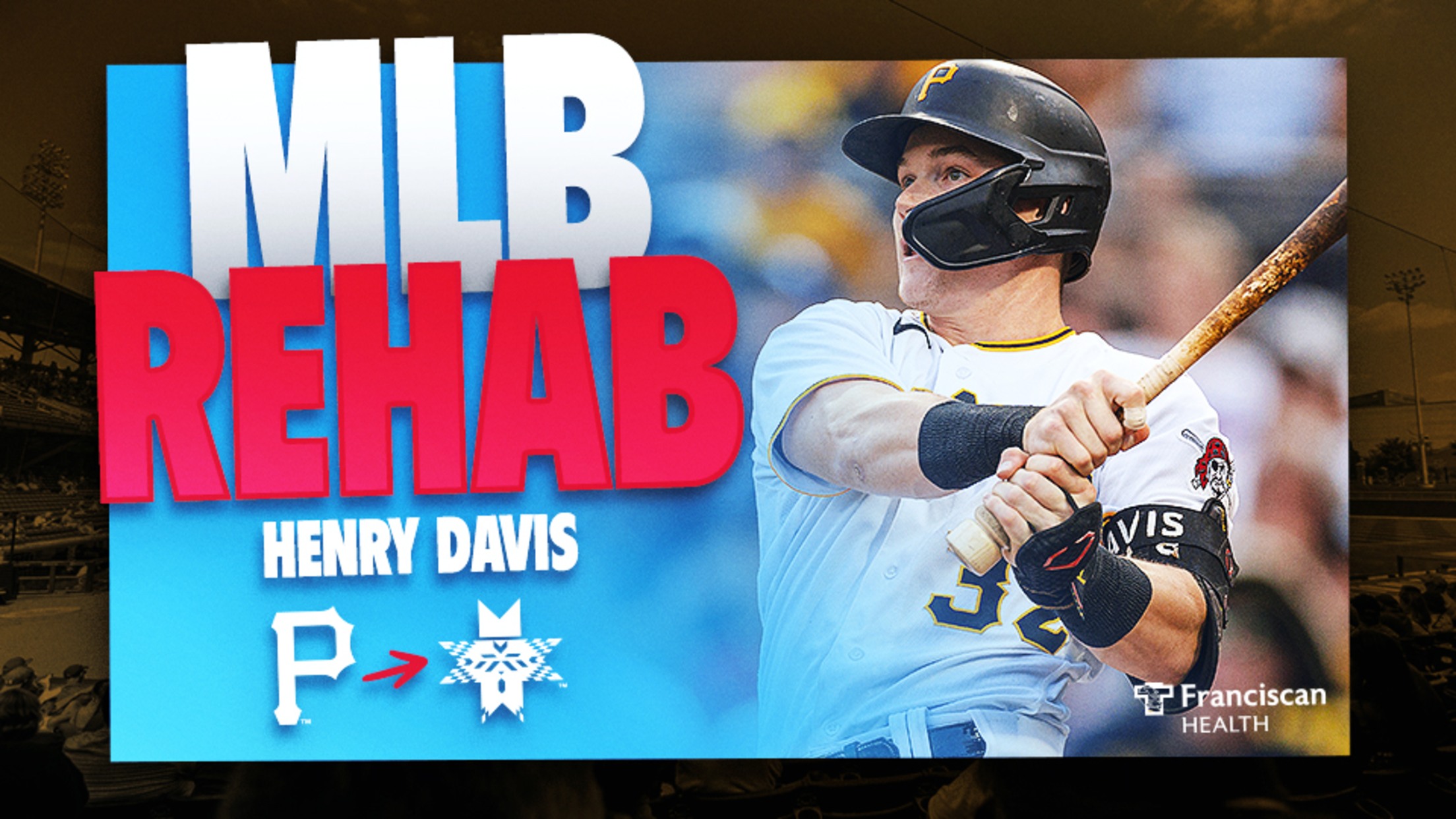 INDIANAPOLIS – The Pittsburgh Pirates today announced that outfielder Henry Davis – their No. 1 overall selection in the 2021 First-Year Player Draft – will begin a rehab assignment with the Indianapolis Indians tonight at Victory Field as they continue their six-game homestand vs. the Toledo Mud Hens. Davis is
Jones Shutout, Gorski Web Gems and Gonzales Homer Lift Young Bucs in Victory
Gonzales launched his third home run in five games in the shutout win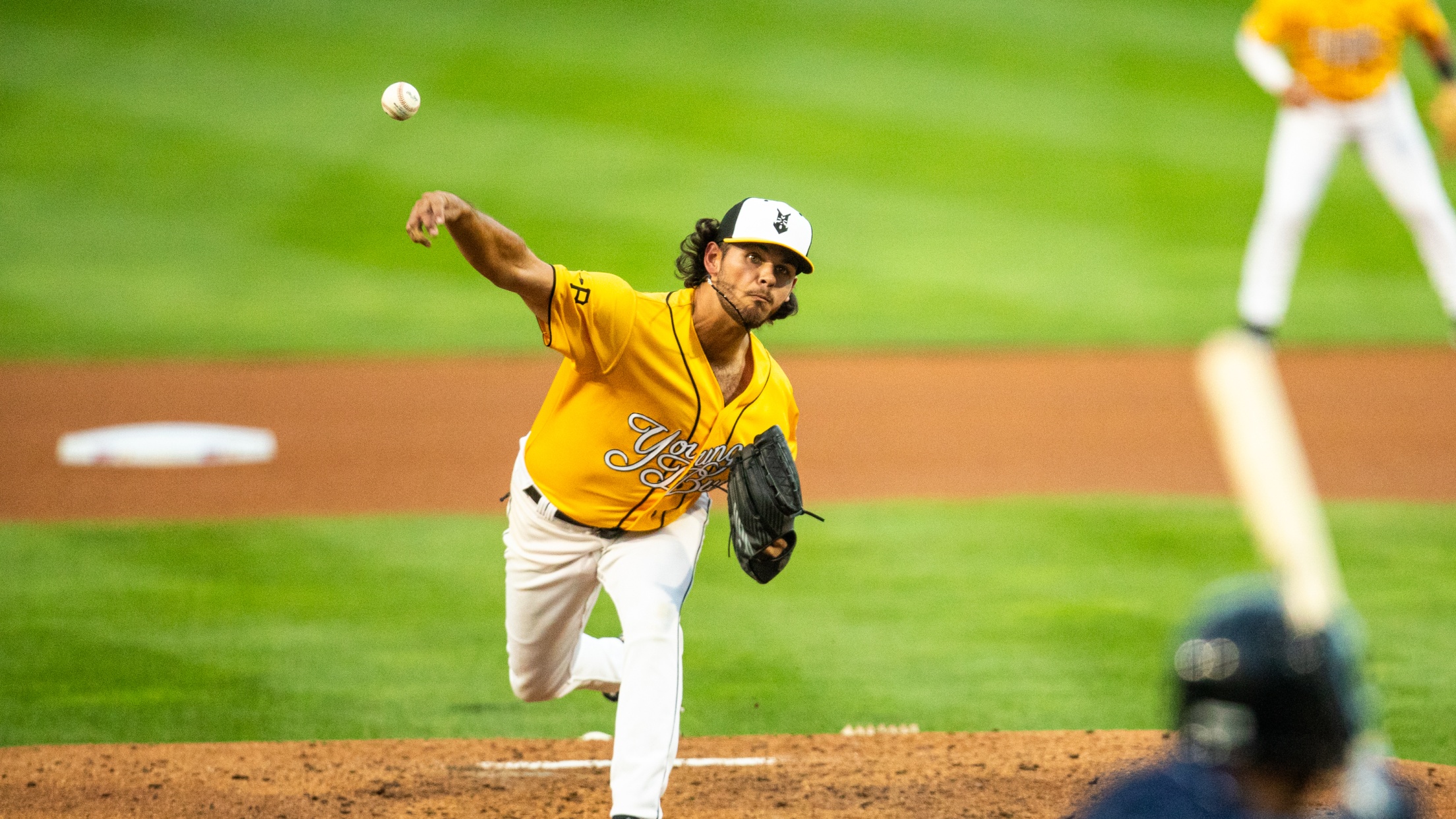 INDIANAPOLIS – Jared Jones silenced the Mud Hens offense with a career-high tying 7.0 shutout innings and Osvaldo Bido earned his first career save to lead the Indianapolis Indians to their fourth shutout of Toledo this season on Friday night at Victory Field, 2-0.
Hunter Stratton Named Indians August Player of the Month
Stratton had a career-high 11.1-inning scoreless streak in August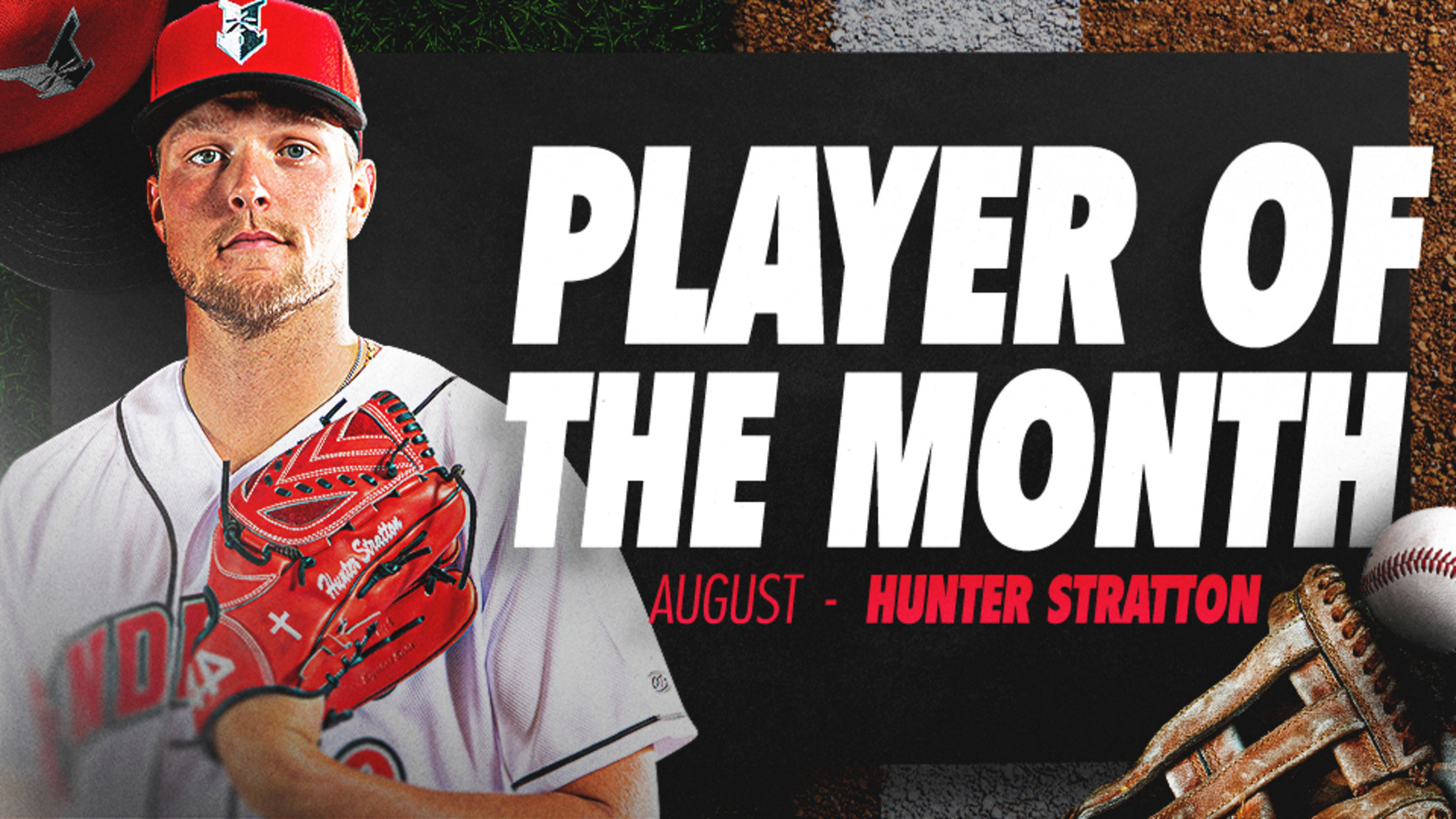 INDIANAPOLIS – The Indianapolis Indians today named closer Hunter Stratton as their August Player of the Month after he did not allow an earned run and converted a team-high four saves in 11 relief appearances.
Priester's Punchouts Lead Indians to 4-1 Victory over Mud Hens
Hamilton Southeastern graduate Matt Gorski went 2-for-4 with a pair of doubles in the win
INDIANAPOLIS – Quinn Priester racked up 10 punchouts for his second double-digit strikeout performance of the season and Chris Owings went yard for the second consecutive game as the Indianapolis Indians defeated the Toledo Mud Hens on Thursday night at Victory Field, 4-1.
Riding the Wave: Mental Toughness Propels Former Hamilton Southeastern, Indiana University Slugger
Matt Gorski takes failure, adjustments in stride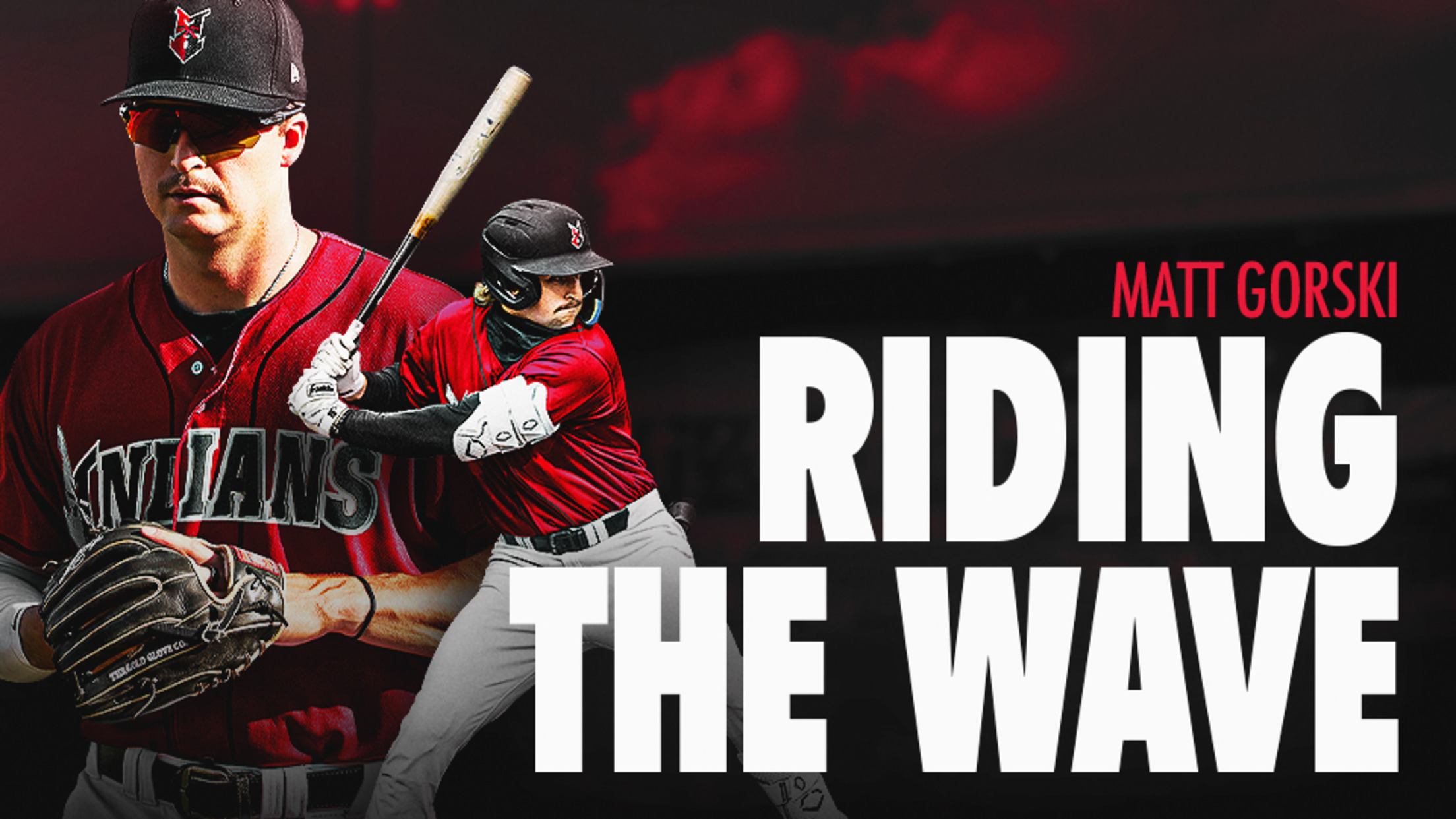 Matt Gorski is a phenom. A standout in high school and college, his professional career was budding long before it officially began, years prior to pen hitting paper on his contract with the Pittsburgh Pirates in June 2019.
Back-to-Back Jacks Not Enough as Indians Fall Short
Indianapolis struck out a season-high tying 17 times in the loss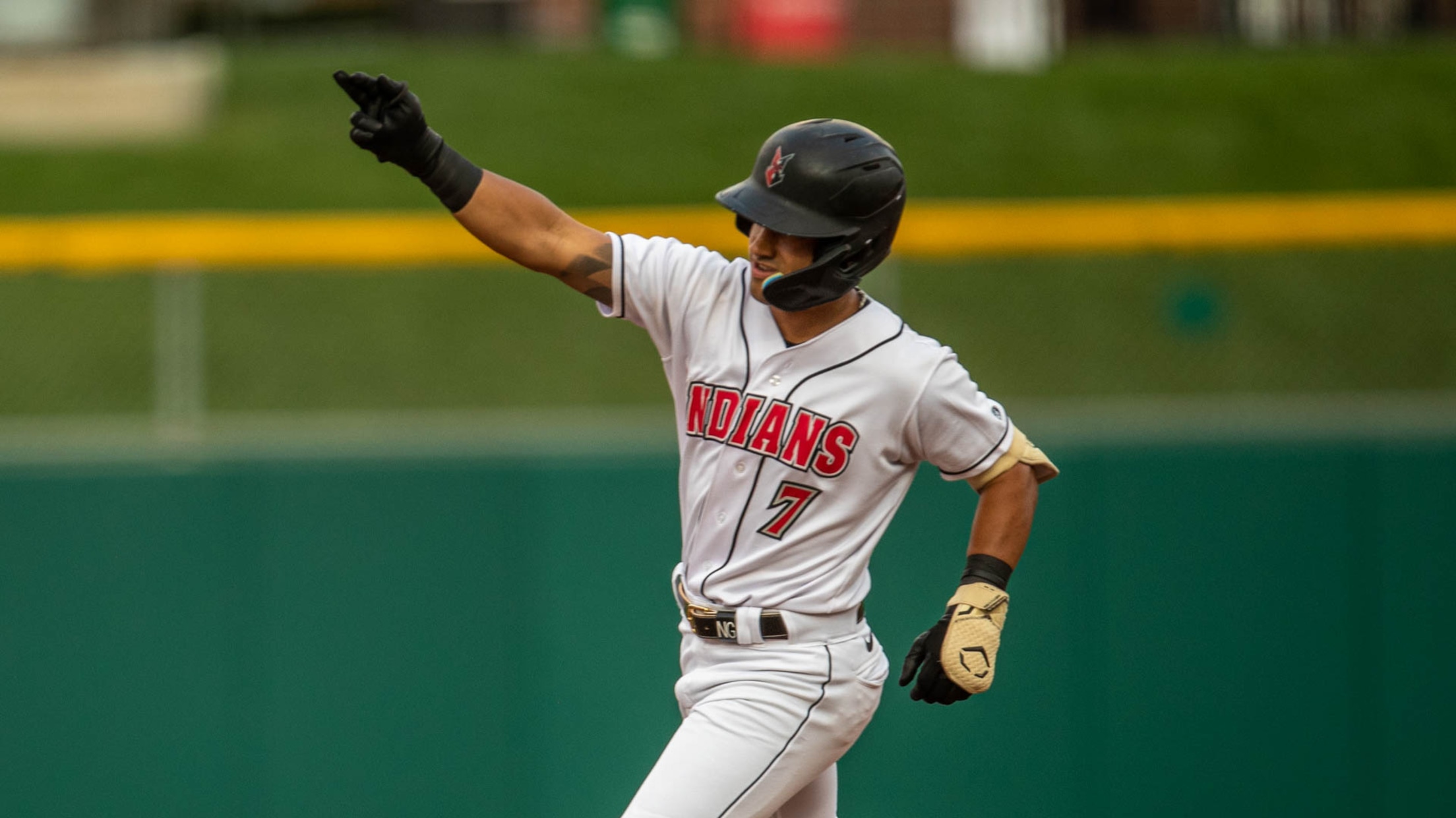 INDIANAPOLIS – Chris Owings and Nick Gonzales went back-to-back for the Indianapolis Indians' second set of consecutive homers in as many nights, but Nick Maton countered with a cycle-clinching two-run homer to lead the Toledo Mud Hens to a series-knotting victory on Wednesday night at Victory Field, 7-2.
Indians Snap Six-Game Slide Behind Martin and Koch Eighth-Inning Jacks
Smith-Njigba ties career highs with four hits, five RBI and two stolen bases in triumph over Toledo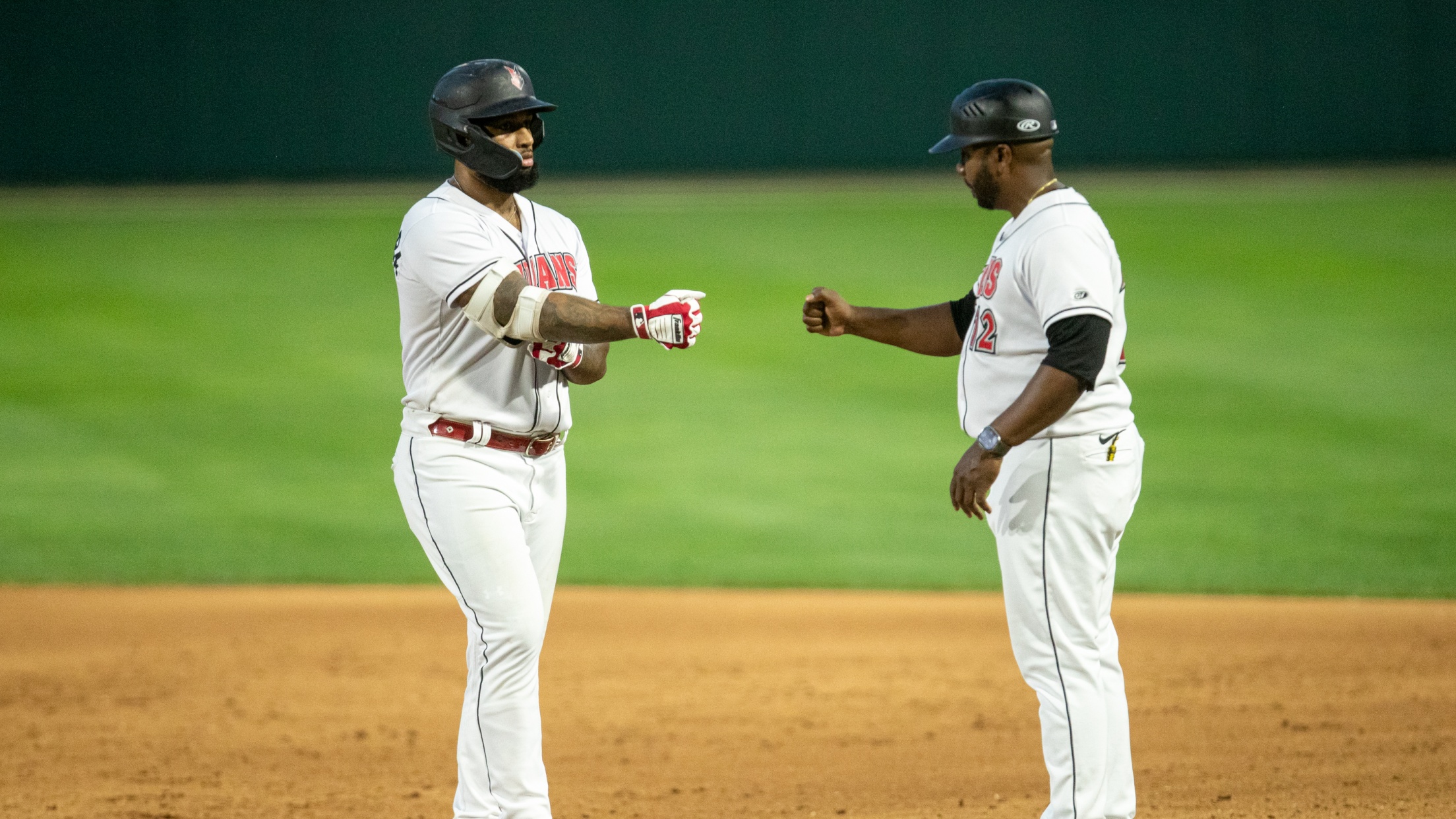 INDIANAPOLIS – Mason Martin and Grant Koch launched back-to-back home runs in the eighth inning, and Canaan Smith-Njigba and Nick Gonzales recorded four hits apiece to lift the Indianapolis Indians to a thrilling 8-6 win over the Toledo Mud Hens on Tuesday night at Victory Field.
Reliever Hunter Stratton Selected by Pittsburgh
Stratton has not allowed an earned run in his last 13.1 innings pitched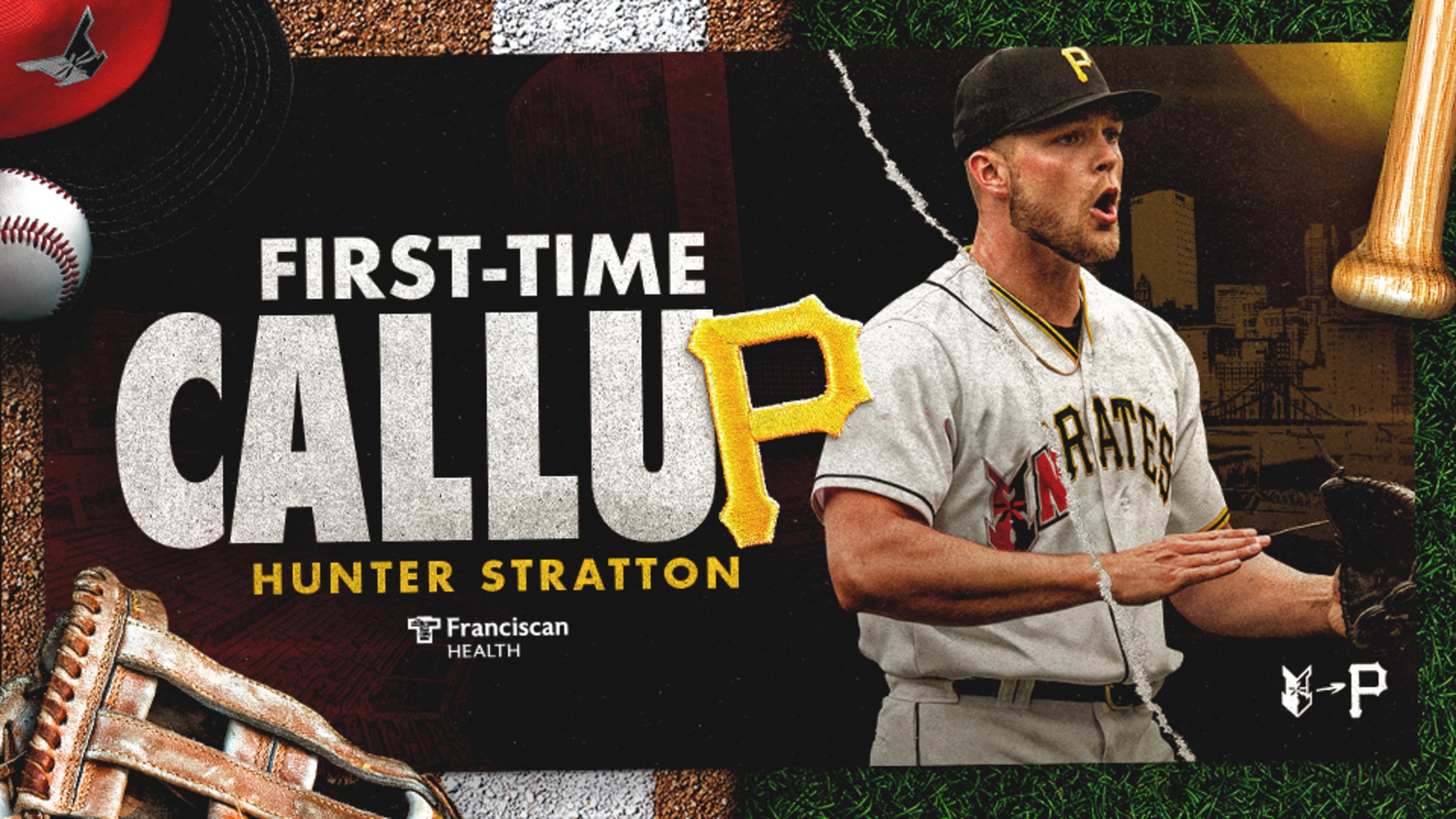 INDIANAPOLIS – The Pittsburgh Pirates today selected the contract of reliever Hunter Stratton. He will become the 11th player from the Indianapolis Indians to debut this season, following right-handers Osvaldo Bido, Cody Bolton, Carmen Mlodzinski, Quinn Priester and Colin Selby, catcher Endy Rodríguez, outfielder Henry Davis and infielders Nick Gonzales,
On Deck at the Vic: University Night with Butler University, Ji Hwan Bae Bobblehead Giveaway, Team Autographs and Princesses Meet-and-Greet Highlight Sept. 5-10 Homestand 
The Indians welcome the Toledo Mud Hens to the Vic for a six-game series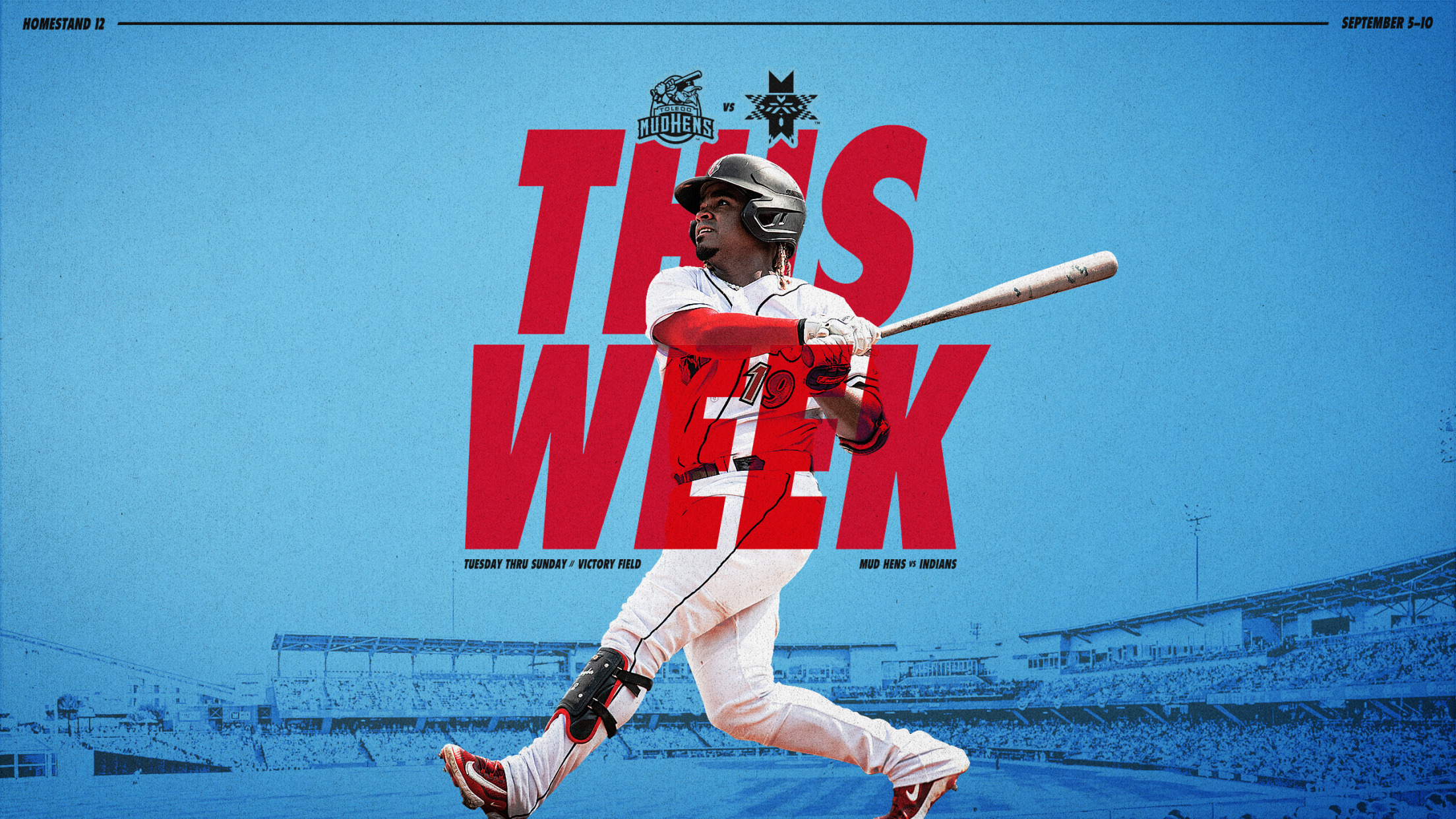 INDIANAPOLIS – The Indianapolis Indians return to Victory Field on Tuesday, Sept. 5, to open a six-game series against the Toledo Mud Hens, Triple-A affiliate of the Detroit Tigers. Tuesday Dollar Menu, Thirsty Thursday™, Indy Eleven Night and an appearance by Butler University Men's Basketball guard Posh Alexander lead into
Bisons' Five-Run Seventh Spells Doom for Indians in Six-Game Sweep
Owings, Gonzales rip home runs in Indy's sixth consecutive loss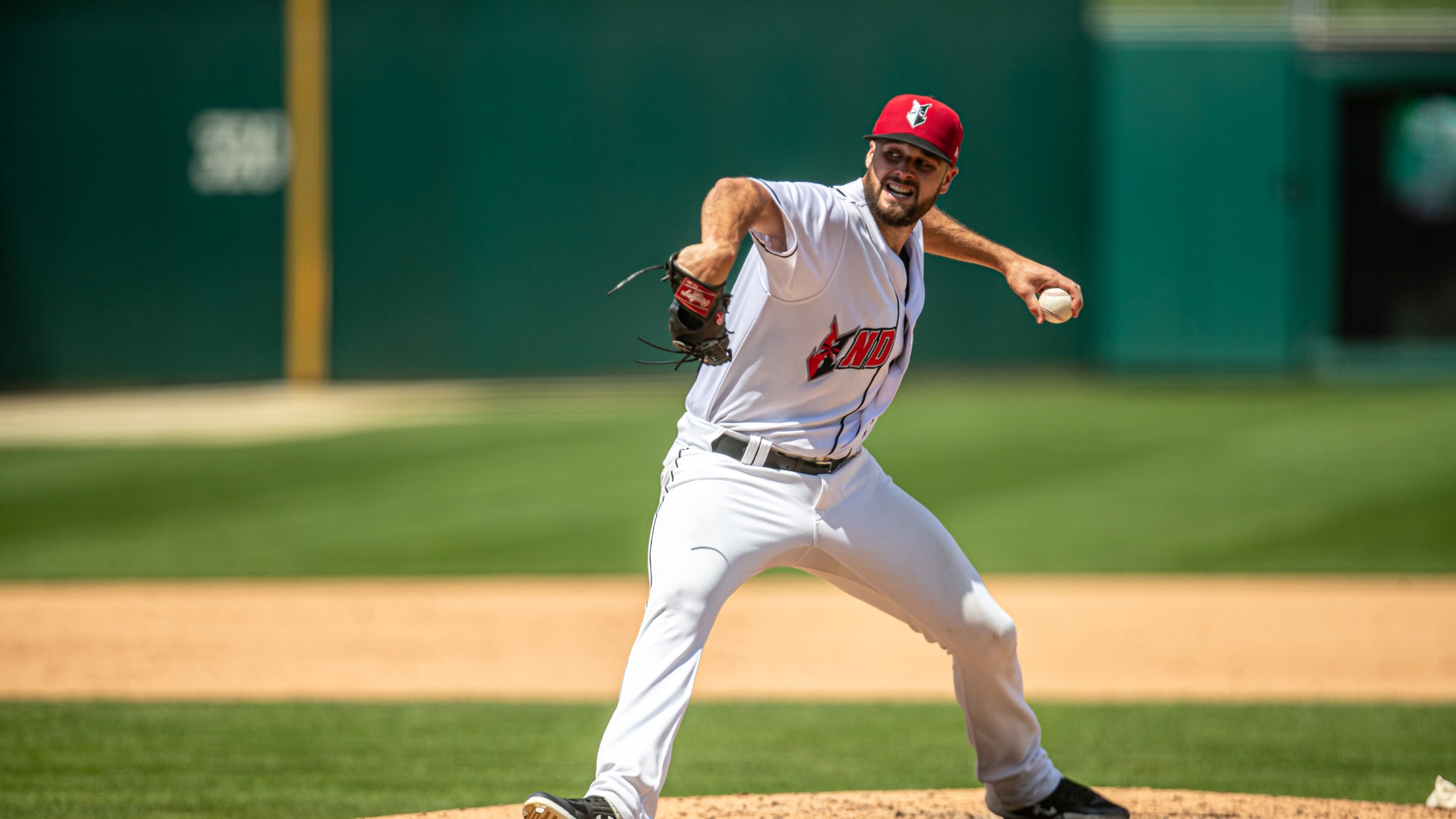 BUFFALO, N.Y. – Chris Owings lined a two-run home run in the third inning and Nick Gonzales went deep in the ninth, but the Buffalo Bisons scored five runs on seven hits – five for doubles – in the seventh inning to top the Indianapolis Indians 8-3 on Sunday afternoon