Walk-Off Claws Strike on Friday, Win 5-4 on Minyety's Single in the 11th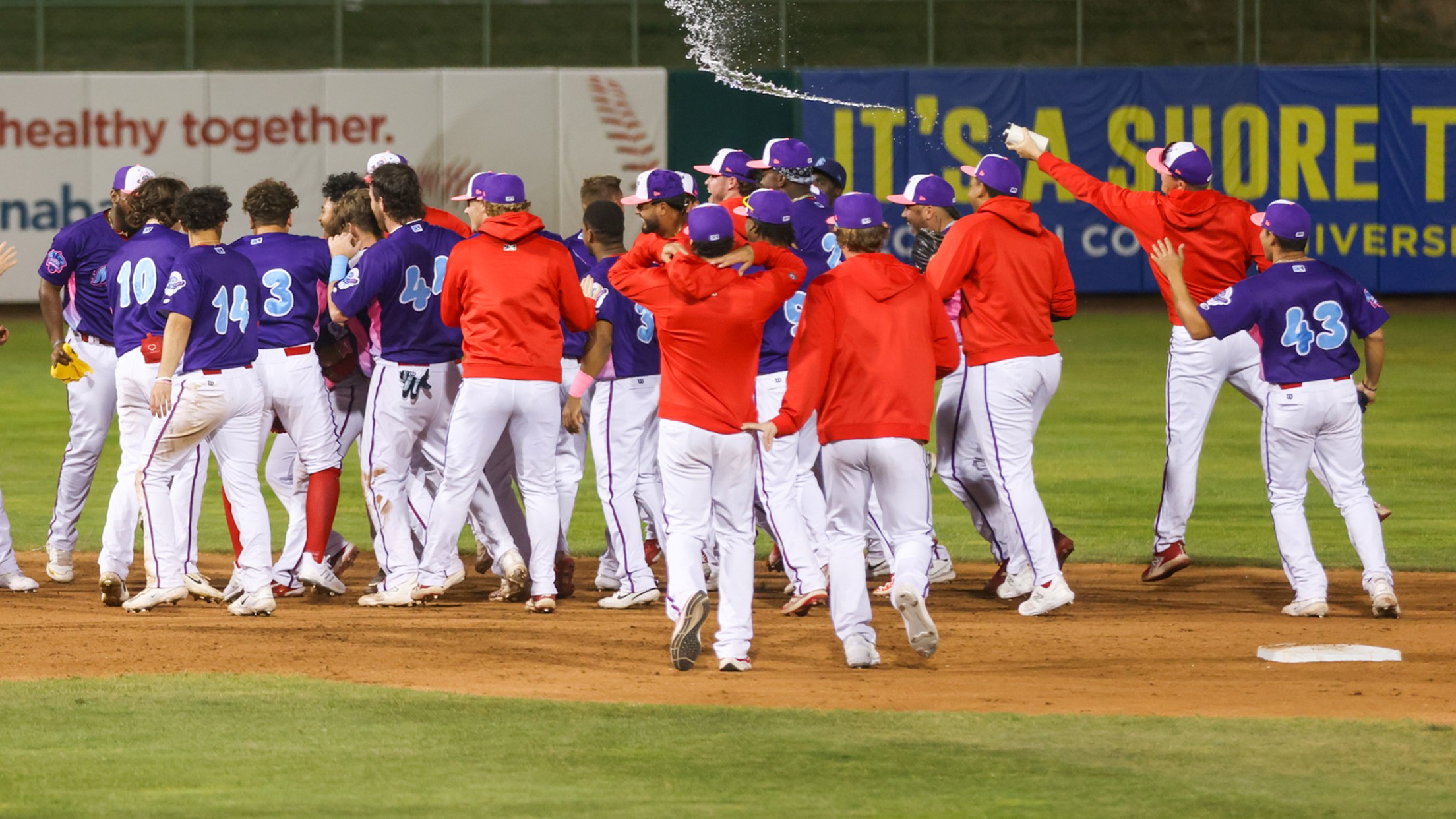 JERSEY SHORE, NJ - Freylin Minyety's walk-off RBI single in the bottom of the 11th brought home Arturo De Freitas and gave the BlueClaws a 5-4 win over Brooklyn on Friday night at ShoreTown Ballpark
JERSEY SHORE, NJ - Freylin Minyety's walk-off RBI single in the bottom of the 11th brought home Arturo De Freitas and gave the BlueClaws a 5-4 win over Brooklyn on Friday night at ShoreTown Ballpark
🦀🦀🦀 Freylin Minyety! It's a @jag_onept WALK-OFF WIN!!! pic.twitter.com/HK0R3uixx8

— Jersey Shore BlueClaws (@BlueClaws) June 3, 2023
With the win, the BlueClaws have pulled to within one game of first place Hudson Valley in the SAL Northern Division.
Chase Antle (3-0) earned the win after stranding the ghost runner in the top of the 11th inning. Jordi Martinez struck out three in the 10th to keep the game tied. Martinez did not allow a run in 2.1 innings of scoreless relief in the win.
Brooklyn had tied the game in the eighth inning on an RBI single from Mateo Gil after the BlueClaws took the lead with three in the seventh. Leandro Pineda tied the game with an RBI single and Jared Carr put the BlueClaws up 3-2 before a Nick Ward SAC fly made it 4-2.
The BlueClaws opened the scoring in the first inning thanks to two rehabbing Phillies players. Centerfielder Cristian Pache walked, stole second, and scored on a base hit by catcher Rafael Marchan to give the BlueClaws a 1-0 lead.
Brooklyn, however, came back to tie the game in the second on an RBI double from Enrique Salazar. Mateo Gil then homered off starter Gunner Mayer in the fourth to give the Cyclones a 2-1 lead.
The BlueClaws improved to 2-1 in extra innings this season.
Cyclones starter Christian Scott gave up one run on two hits in four innings.
The teams continue their series on Saturday with a double-header that begins at 5:35 pm.
-Jersey Shore BlueClaws-