Girl Scout Family Night Set For June 23rd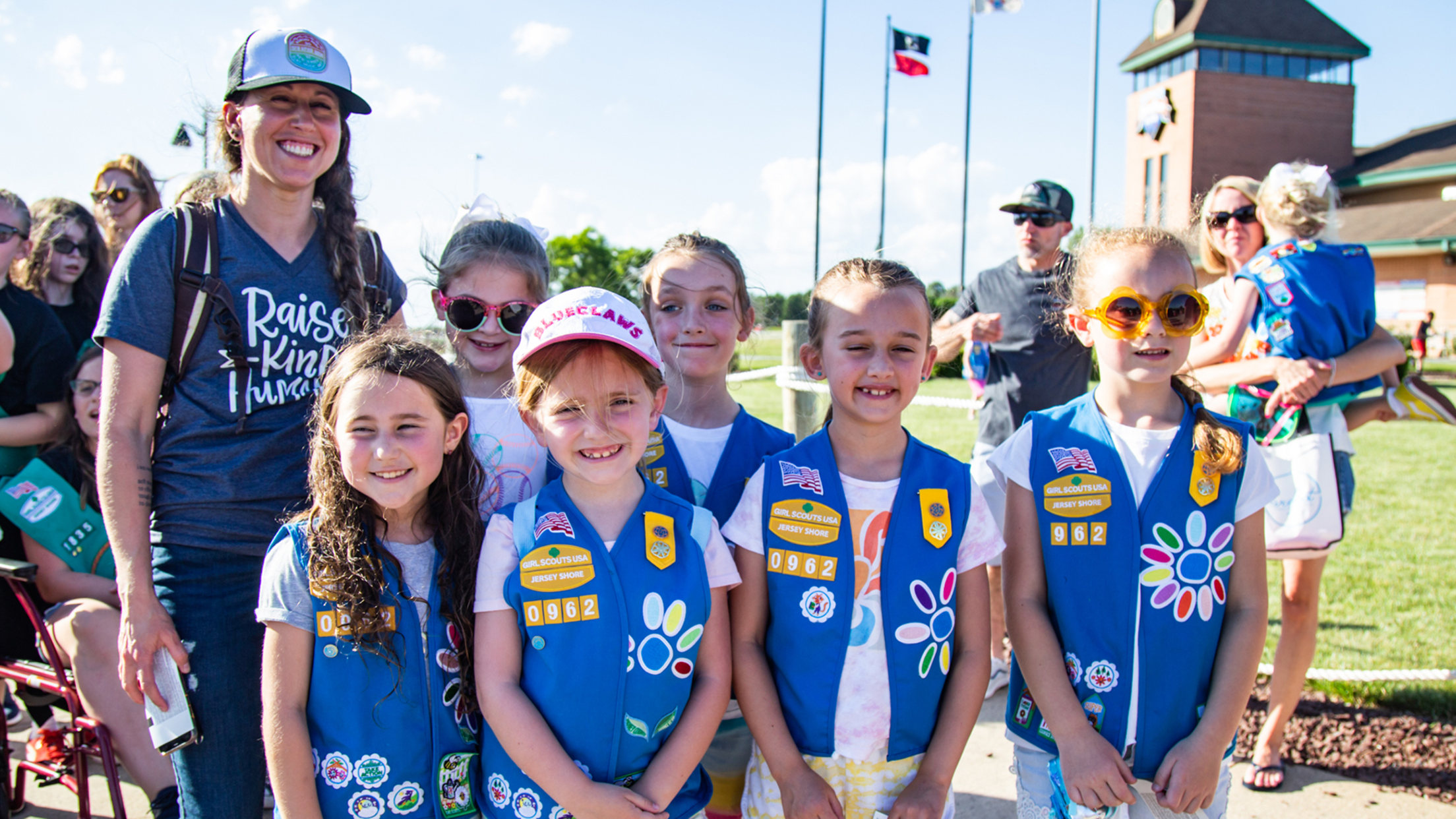 JERSEY SHORE, NJ - The Girl Scouts of the Jersey Shore and the Jersey Shore BlueClaws announced a continuation of their community partnership that includes a Girl Scout Family Night at ShoreTown Ballpark on Friday, June 23rd at the 7:05 pm game. Thousands of Girl Scouts of all ages, their
JERSEY SHORE, NJ - The Girl Scouts of the Jersey Shore and the Jersey Shore BlueClaws announced a continuation of their community partnership that includes a Girl Scout Family Night at ShoreTown Ballpark on Friday, June 23rd at the 7:05 pm game. Thousands of Girl Scouts of all ages, their families and friends will participate in the evening that will feature activities that showcase programming offered by Girl Scouts of the Jersey Shore and the impact those programs make in girls' lives.
This will be the fourth Girl Scout Family Night (2019, 2021 and 2022), and nearly 10,000 girl scouts and their families have come out to ShoreTown Ballpark to enjoy a family night at a BlueClaws game. Two of the first three were sellout crowds, with the 2021 game drawing nearly 2,000 girl scouts amid pandemic-related attendance restrictions.
"Girl Scout Family Night has been a smashing success over the last several seasons and is the highlight of a tremendous partnership between two top Jersey Shore programs – the BlueClaws and the Girl Scouts of the Jersey Shore," said Bob McLane, BlueClaws Sr. Vice President of Ticket Sales & Service.
"Each of the last three years, the Girl Scouts of the Jersey Shore have come out to the game in full force and we look forward to another fantastic evening for scouts and their families this June."
Jersey Shore BlueClaws Family Night is one of the most highly anticipated events of the summer. Our girls and their families are excited to come together to show their Girl Scout pride and make lasting memories. We are grateful for the continued support of Jersey Shore BlueClaws and their belief in our mission as we collectively support our members.
Planned highlights include pre-game and in-game activities such as an on-field parade, contests, exciting Girl Scout exhibitions and post-game fireworks. Gates open at 6:00 pm and the first pitch is set for 7:05 pm.
Tickets for Girl Scout Night are $15 each and include a hot dog, fountain soda, novelty ice cream and an exclusive patch. There is an optional on-field overnight open to registered Girl Scouts for an additional $10 and includes the movie Turning Red shown on the video board, snacks and continental breakfast the following morning. Ticket proceeds will benefit local programs and activities for Girl Scouts from Monmouth and Ocean Counties.
For more information or to purchase tickets, visit BlueClaws.com/GirlScouts. For groups of 20 or more, please contact Jamie Wagner at 732-901-7000 ext 177 or email [email protected].
About Girl Scouts of the Jersey Shore
Girl Scouts of the Jersey Shore serves more than 10,000 girls ages 5-18 in Monmouth and Ocean counties, providing a time-tested leadership experience that inspires and motivates them to take action for themselves and their communities. For over 100 years, Girl Scouts has helped girls become women of courage, confidence and character, who make the world a better place. For information on how to join, volunteer, partner or donate, visit JerseyShoreGirlScouts.org or call (800) 785-2090.
About the BlueClaws
The BlueClaws are the Jersey Shore's top stop for affordable, family entertainment. Having drawn over 8-million fans since 2001, the ballpark includes The Boardwalk in centerfield, featuring five popular boardwalk-style games and the Manasquan Bank Mini Golf Course.
Opening Night at the Jersey Shore, presented by Jenkinson's Boardwalk, at ShoreTown Ballpark is Tuesday, April 11th at 6:35 pm. 2023 ticket packages and group outings are currently on sale by calling 732-901-7000 option 3 or online at BlueClaws.com.
- BlueClaws / Girl Scouts -