Summer at the Shore is Here and the BlueClaws are Set to Shine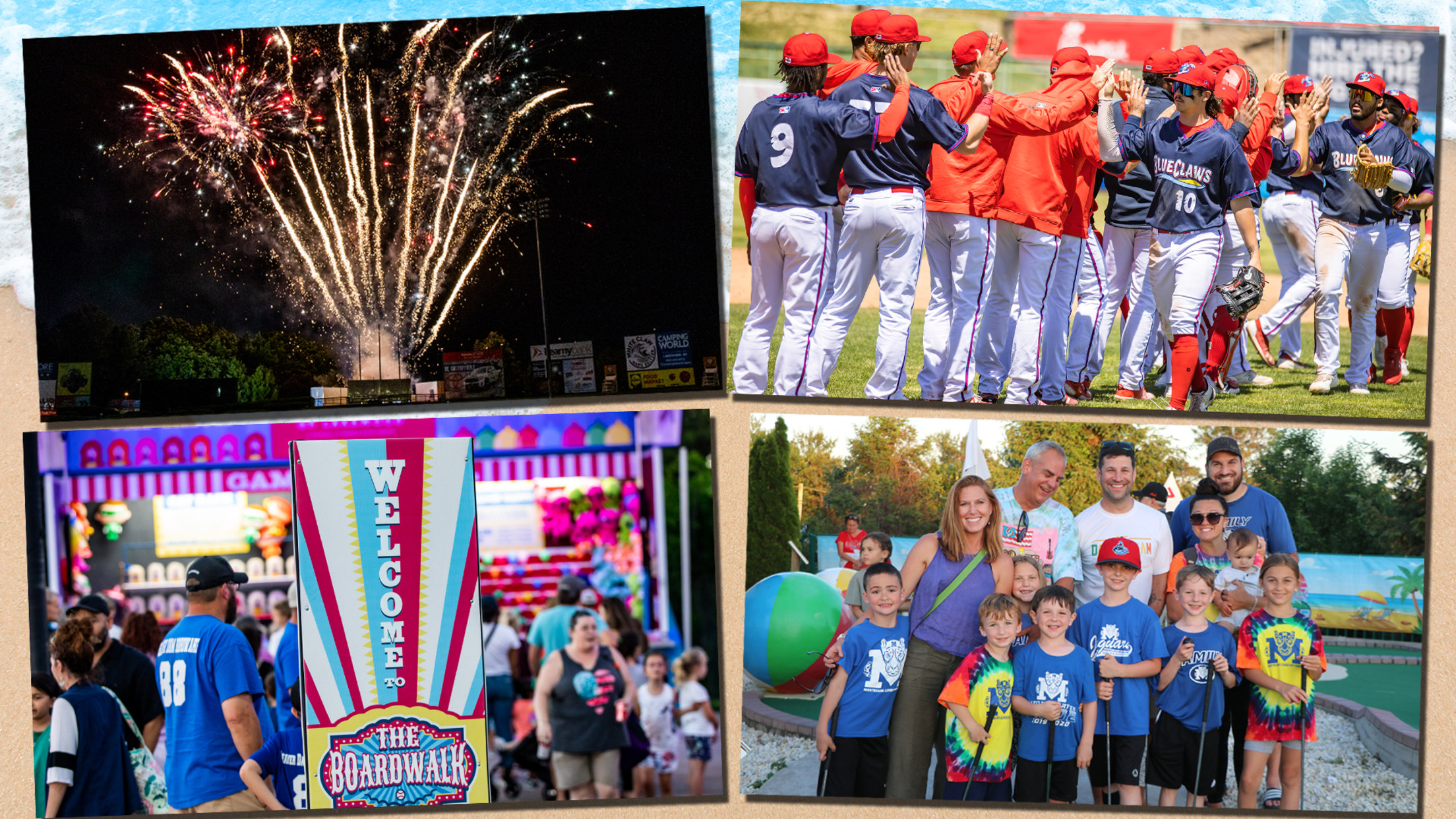 JERSEY SHORE, NJ - Memorial Day weekend at the Shore means the unofficial start of summer, and in ShoreTown, it means the action heats up both on and off the diamond. The BlueClaws, who picked up their second sell-out crowd of the year on May 19th, will have 48 games
JERSEY SHORE, NJ - Memorial Day weekend at the Shore means the unofficial start of summer, and in ShoreTown, it means the action heats up both on and off the diamond. The BlueClaws, who picked up their second sell-out crowd of the year on May 19th, will have 48 games this summer between Memorial Day and Labor Day, Summer at the Shore!
Friday's crowd of 8,766 was the second sellout of 2023, following the 10,822 that came out for Opening Night on April 11th.
"This is the most exciting time of the year for us," said BlueClaws Team President Joe Ricciutti. "We've had a very successful warm-up act and now with Memorial Day weekend upon us, it's time for the main event - Summer in ShoreTown."
The BlueClaws return home on May 30th and kick-off Summer in ShoreTown with two straight weeks of games, the first against the Mets affiliate from Brooklyn and the second against the Yankees affiliate from Hudson Valley. Some promotional highlights include:
Friday, June 2nd - Medusas de Jersey Shore Night (New Jersey Natural Gas), Post-Game Fireworks
Saturday, June 3rd - Buster's Birthday (Judd Shaw Injury Law)
Thursday, June 8th - First Responders Night (RWJBarnabas Health)
Friday, June 9th - Pride Night (Coca-Cola), Pride Cap Giveaway for the first 1,500 fans, Post-Game Fireworks
Saturday, June 10th - Irish Heritage Night (New Jersey Natural Gas), Irish Cap Giveaway for the first 1,500 fans, Farro's Tees Summer Concert Series with The Snakes
Sunday, June 11th - Salute to Dad Day (Rothman Orthopaedics) with Post-Game Father/Child Catch on the Field and Touch-Some-Trucks Day
CLICK HERE FOR A FULL PROMOTIONAL CALENDAR AND TO ORDER TICKETS.
"We have a great promotional calendar on tap for the upcoming two weeks of games. There's never been a better time to be a BlueClaws fan," said Ricciutti.
Tickets are going fast for each of these games, always among the most popular of each season. Fans are encouraged to order tickets in advance to avoid being shutout.
"Part of being the Shore's Hometown Team means having a ballpark that captures the best of the Jersey Shore for fans to enjoy with their friends and families. We have that here with boardwalk games, mini golf, the Sand Bar, and Blue Wave Bar there for everyone at every game."
The Boardwalk, located in centerfield, includes boardwalk game favorites like Hoop Shot, Ring Toss, Cat Rack, and Balloon Darts. The Manasquan Bank Mini Golf Course in right field is a nine-hole family course with each hole named after a former BlueClaws player. The Sand Bar in left field is an open-air bar space that hosts Farro's Tees Summer Concert Series nights plus Thirsty Thursdays (95.9 WRAT) and Fiesta Fridays.
Finally, the Blue Wave Bar, which opened in 2022, is an indoor, full-service bar and restaurant located on the Luxury Suite Level of ShoreTown Ballpark. The Blue Wave Bar includes several items, including seafood items, not available anywhere else in the ballpark. Fans can watch the BlueClaws game or select MLB games including the Phillies from there as well.
"This has been a welcome addition to the ShoreTown Ballpark food and beverage experience," said Ricciutti. "Fans love the coastal decor, the atmosphere, and of course the food!"
The Blue Wave Bar, located on Suite Level, is open to all fans and stays open one hour after each game.
Tickets for all BlueClaws home games are available online at BlueClaws.com.
-Jersey Shore BlueClaws-