Bautista, Jr. walkoff sets up Game 7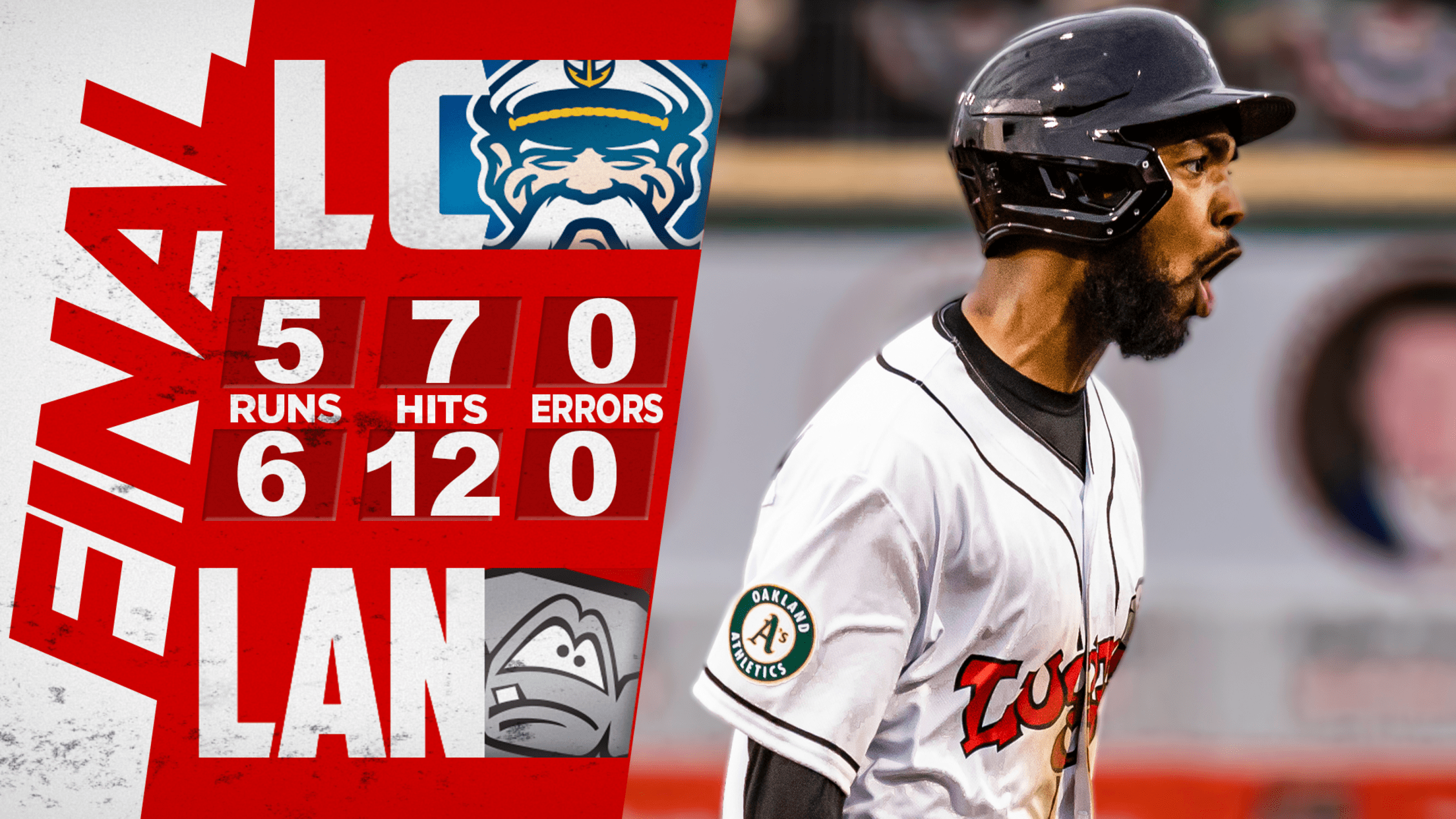 LANSING, Mich. – Danny Bautista, Jr., capped a three-run rally in the bottom of the ninth with a game-winning two-out, two-run single, and the Lansing Lugnuts (18-20) stunned the Lake County Captains (20-18), 6-5, on Saturday night at Jackson® Field™. The Lugnuts enjoyed their fifth walk-off win of the season
LANSING, Mich. – Danny Bautista, Jr., capped a three-run rally in the bottom of the ninth with a game-winning two-out, two-run single, and the Lansing Lugnuts (18-20) stunned the Lake County Captains (20-18), 6-5, on Saturday night at Jackson® Field™.
The Lugnuts enjoyed their fifth walk-off win of the season – and their fourth, coincidentally, by the final score of 6-5.
The result sets the stage for a rarity: a seventh-game rubber match in a regular season series. The Nuts and Captains made up a postponement from April in Lake County with a doubleheader on Wednesday amid the regularly scheduled six-day series. Each team has won three games leading into Sunday's 1:05 p.m. series finale.
DANNY WALKOFF@dannybautista29 #GoNuts 🔩 pic.twitter.com/DVjvhSMHG2

— Lansing Lugnuts (@LansingLugnuts) May 21, 2023
Lansing scored in each of the first three innings against Lake County starter Tommy Mace, building a 3-0 lead.
But the Captains rallied back with five unanswered runs, breaking through with a tally against starter Blake Beers in the fifth inning, and then scoring one in the seventh, two in the eighth and one in the ninth against the combined efforts of relievers Kumar Nambiar, John Beller, Tyler Baum and Luke Anderson.
Protecting a 5-3 lead, Lake County reliever Franco Aleman retired Euribiel Ángeles on a groundout to third to open the bottom of the ninth, but then plunked Jonny Butler and walked Sahid Valenzuela to put the tying runs aboard. Max Muncy singled to left to load the bases. Aleman struck out CJ Rodriguez for the second out, but tossed a wild pitch on strike three to bring in Butler, trimming the lead to 5-4. Bautista, Jr., flared the next pitch down the right field line, scoring Valenzuela and Muncy to win the game.
Second baseman Valenzuela finished the night 3-for-3 with two singles, one double, two walks and three runs scored. Catcher Daniel Susac added a 4-for-4 showing with three singles and a double, and first baseman Jack Winkler went 2-for-3 with a single, double, walk and run scored.
Starting pitcher Beers struck out six while allowing one run on two hits and four walks in five innings in the no-decision. Lugnuts pitchers walked 10 Captains in total.
The Sunday series finale, pitting Lansing right-hander Jack Perkins against Captains southpaw Ryan Webb, will start at 1:05 p.m. with gates opening at 12 noon on a Capital City Market Kids Day: entertainment throughout the game, Kids Run the Bases afterward, followed by an Extra Inning of free ice cream and music with Big Lug across Michigan Ave. at Capital City Market. For ticket information, visit lansinglugnuts.com or call (517) 485-4500.
# # #