Captains hold off Lugnuts, 6-5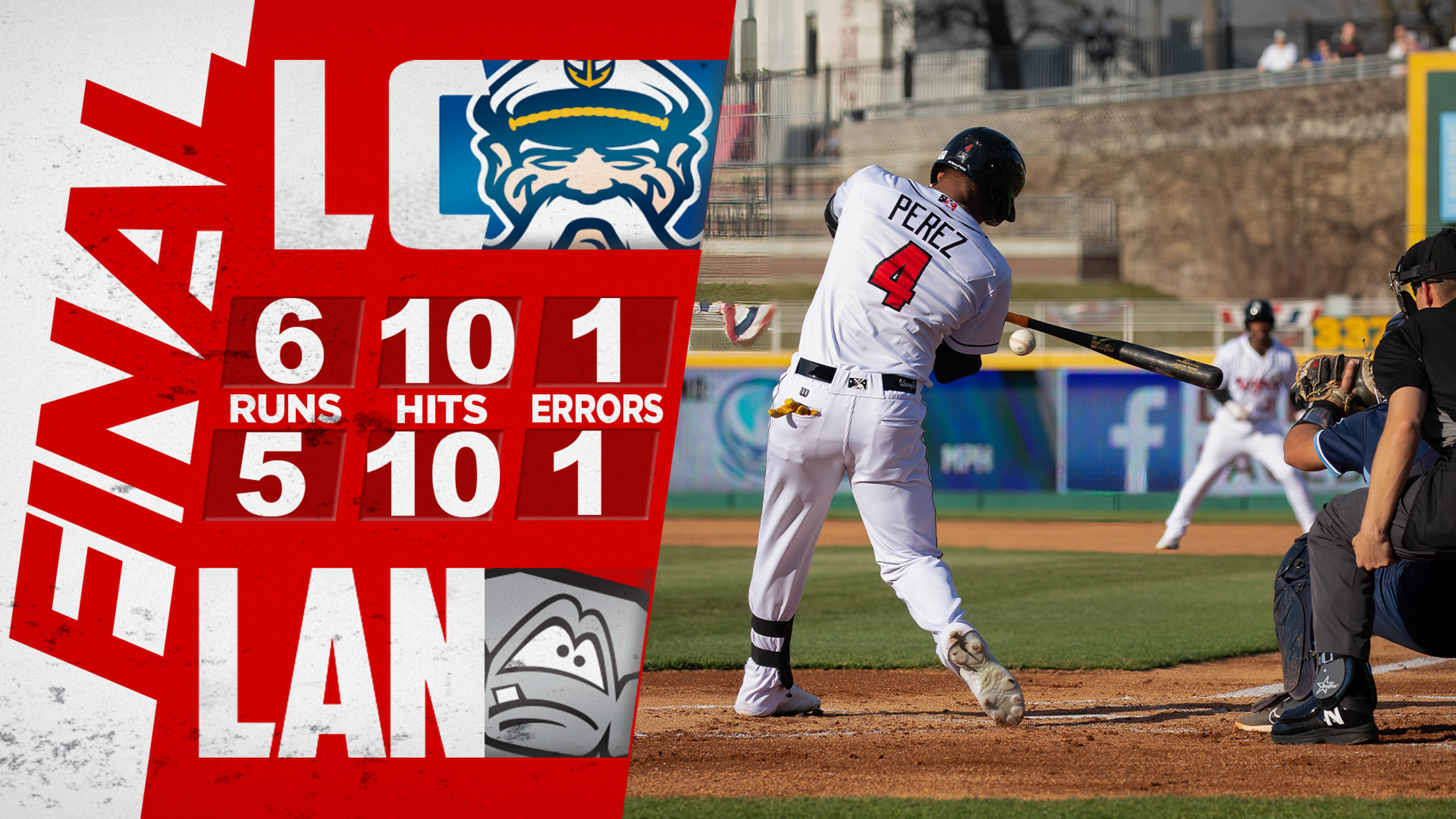 LANSING, Mich. – The Lansing Lugnuts (15-18) rallied back from 1-0, 4-1 and 5-4 deficits before falling 6-5 to the Lake County Captains (18-15) on Tuesday evening at Jackson® Field™. The Captains improved to 5-1 against the Lugnuts in 2023, with each victory attained by three runs or fewer. The
LANSING, Mich. – The Lansing Lugnuts (15-18) rallied back from 1-0, 4-1 and 5-4 deficits before falling 6-5 to the Lake County Captains (18-15) on Tuesday evening at Jackson® Field™.
The Captains improved to 5-1 against the Lugnuts in 2023, with each victory attained by three runs or fewer.
The game maintained remarkable symmetry through the first seven innings. For the first three innings, Lansing starter Christian Fernandez and Captains starter Rodney Boone matched zeroes.
In the fourth, Lake County took a 1-0 lead on a Micael Ramírez RBI single, only to see the Nuts square the score on a Max Muncy double and Daniel Susac RBI single.
In the fifth, the Captains erupted for three runs, only to see Junior Pérez smoke a solo home run to left center and Muncy follow four batters later with a game-tying two-run shot to left.
In the sixth, Jake Fox's sacrifice fly put the Captains back in front, only to see Sahid Valenzuela tie the score once more with an RBI single.
But after a scoreless seventh inning, Ramírez led off the eighth with a home run to left-center off Kumar Nambiar to give the Captains the lead for good.
The Lugnuts threatened in both the eighth and ninth innings. Facing Alaska Abney in the eighth, Susac drew a leadoff walk, moved to second on a Danny Bautista, Jr., groundout, and advanced to third on a Clark Elliot lineout, but was stranded when Pérez struck out.
And facing Franco Aleman in the ninth, Alexander Campos singled but was erased on a Valenzuela double-play ball, and Jonny Butler doubled, but Muncy struck out to end the game.
Susac finished 1-3 with a walk to extend his on-base streak to 15 games, while Valenzuela went 2-for-4 with a pair of singles and Muncy went 2-for-5 with a double and a home run.
Lansing starter Fernandez finished the game with seven strikeouts in 4 2/3 innings, allowing four runs on seven hits and four walks. Luke Anderson followed with one unearned run allowed in 2 1/3 innings on one hit and one walk, with one strikeout, before Nambiar pitched the final two innings, striking out three while allowing two hits, two walks and one run.
Wednesday is a Grand Slam School Day, a Dog Days of Summer and a doubleheader beginning at 11 a.m.! For ticket information, visit lansinglugnuts.com or call (517) 485-4500.
# # #