Lugnuts score seven early before Muncy swings slugfest late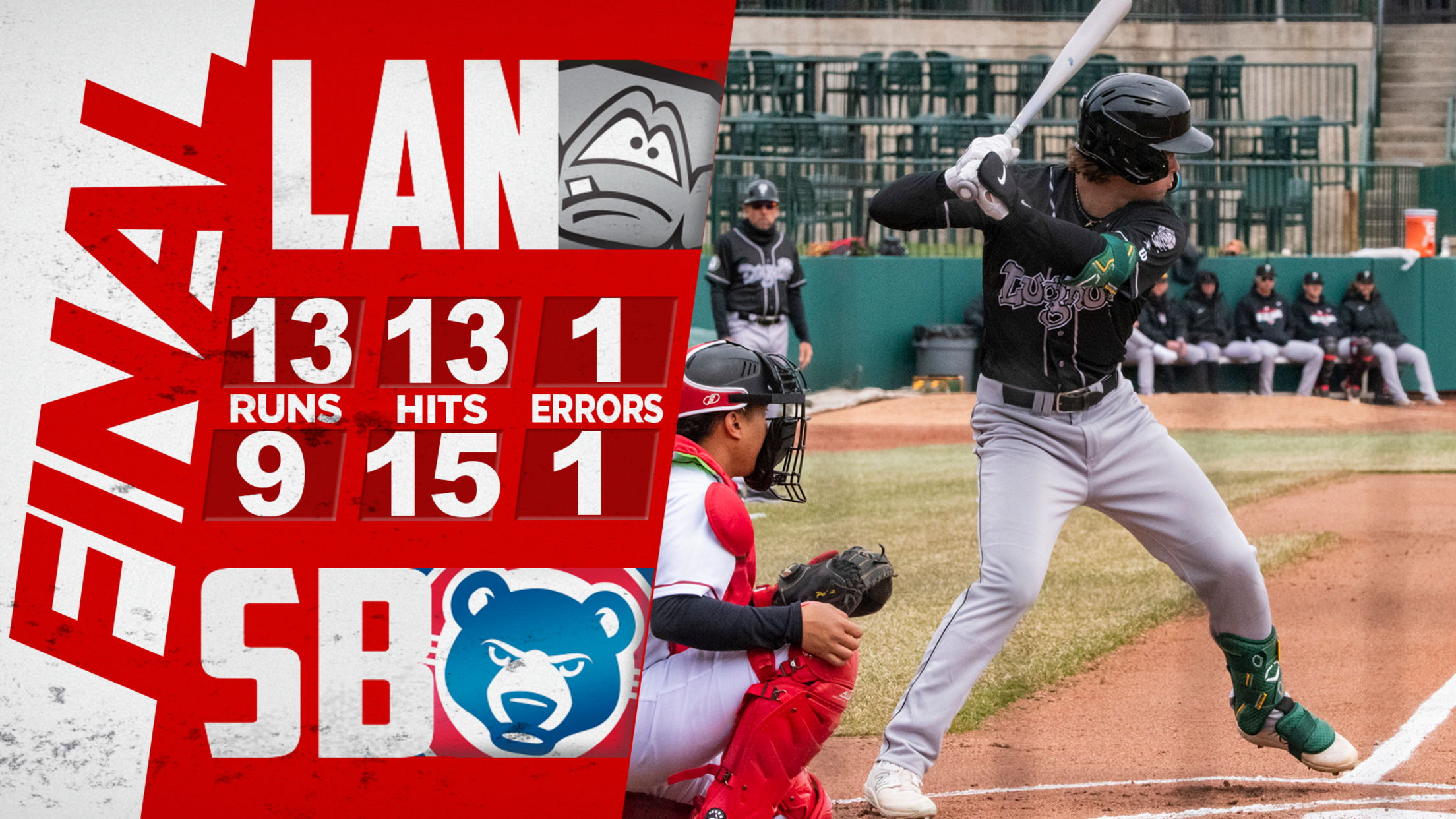 SOUTH BEND, Ind. – The Lansing Lugnuts (24-28) tallied seven runs in the first inning, gave up nine unanswered runs, and then rallied behind a three-run go-ahead home run from Max Muncy to outslug the South Bend Cubs (26-26), 13-9, in a wild series opener on Tuesday night at Four
SOUTH BEND, Ind. – * The Lansing Lugnuts (24-28) tallied seven runs in the first inning, gave up nine unanswered runs, and then rallied behind a three-run go-ahead home run from *Max Muncy to outslug the South Bend Cubs (26-26), 13-9, in a wild series opener on Tuesday night at Four Winds Field.
Every Lugnuts batter collected at least one hit, led by the debuting Mariano Ricciardi , who finished 3-for-5 with two singles and a double. Each batter also scored at least one run, led by three runs scored by Junior Pérez, who went 2-for-4 with a single, double and walk.
Down 9-7 entering the seventh inning and facing reliever Connor Noland, who had blanked them on one hit through three innings, Ricciardi doubled to right-center and Jonny Butler singled to right to put runners at the corners. Muncy followed with his fifth home run of the year, drilling a Noland offering out to right field for a 10-9 Lugnuts lead.
The Nuts added an insurance tally in the frame on a Pérez double and a Clark Elliott two-out RBI single, and then tacked on two more runs in the ninth on a throwing error by catcher Casey Opitz and an RBI single from Jack Winkler.
Those runs made things slightly more comfortable when the Cubs built one last threat in the bottom of the ninth. Tyler Baum allowed a leadoff single to Luis Verdugo, then wiped it out with a double-play ball from Yohendrick Piñango. But Ed Howard singled, Christian Franklin walked and Opitz singled to load the bases for Chicago Cubs no. 3 prospect Kevin Alcántara, who had collected three singles and a home run in the first five innings.
Unfazed, Baum struck out Alcántara on three pitches to secure the dramatic win.
The Lugnuts' highest scoring game of the year began with their highest scoring inning: a four-walk, three-hit rally ignited by a first-pitch single from leadoff hitter Ricciardi that knocked out debuting South Bend starter Luis Devers after only two outs and eight batters. After a pair of bases-loaded walks and a run-scoring wild pitch, Danny Bautista, Jr. ended Devers' day with an RBI single to right field for a 4-0 Nuts edge.
Jarod Wright relieved Devers and was greeted by a two-run triple from Brayan Buelvas and an RBI single by Ricciardi for a 7-0 lead.
But the Cubs ended Lansing starter Mitch Myers' game with a six-run second inning, trimming the lead to one run, before scoring two runs against Mac Lardner in the fourth to take an 8-7 lead.
Alcántara's home run off Luke Anderson in the fifth increased the Cubs' lead to 9-7, but the Lugnuts' bullpen shut things down from there. Anderson blanked South Bend in the sixth before departing after a double and a groundout in the seventh. John Beller recorded the next five outs in perfect fashion, bridging to Baum for the ninth.
Southpaw Brady Basso gets the start for the second game of the six-game series on Wednesday at 7:05 p.m., opposed by Cubs first-rounder Cade Horton.
The Lugnuts play South Bend through Sunday before returning home to take on the Peoria Chiefs from June 13-June 18. Tickets are available via lansinglugnuts.com or by calling (517) 485-4500.
# # #