Nuts split unusual twinbill with Captains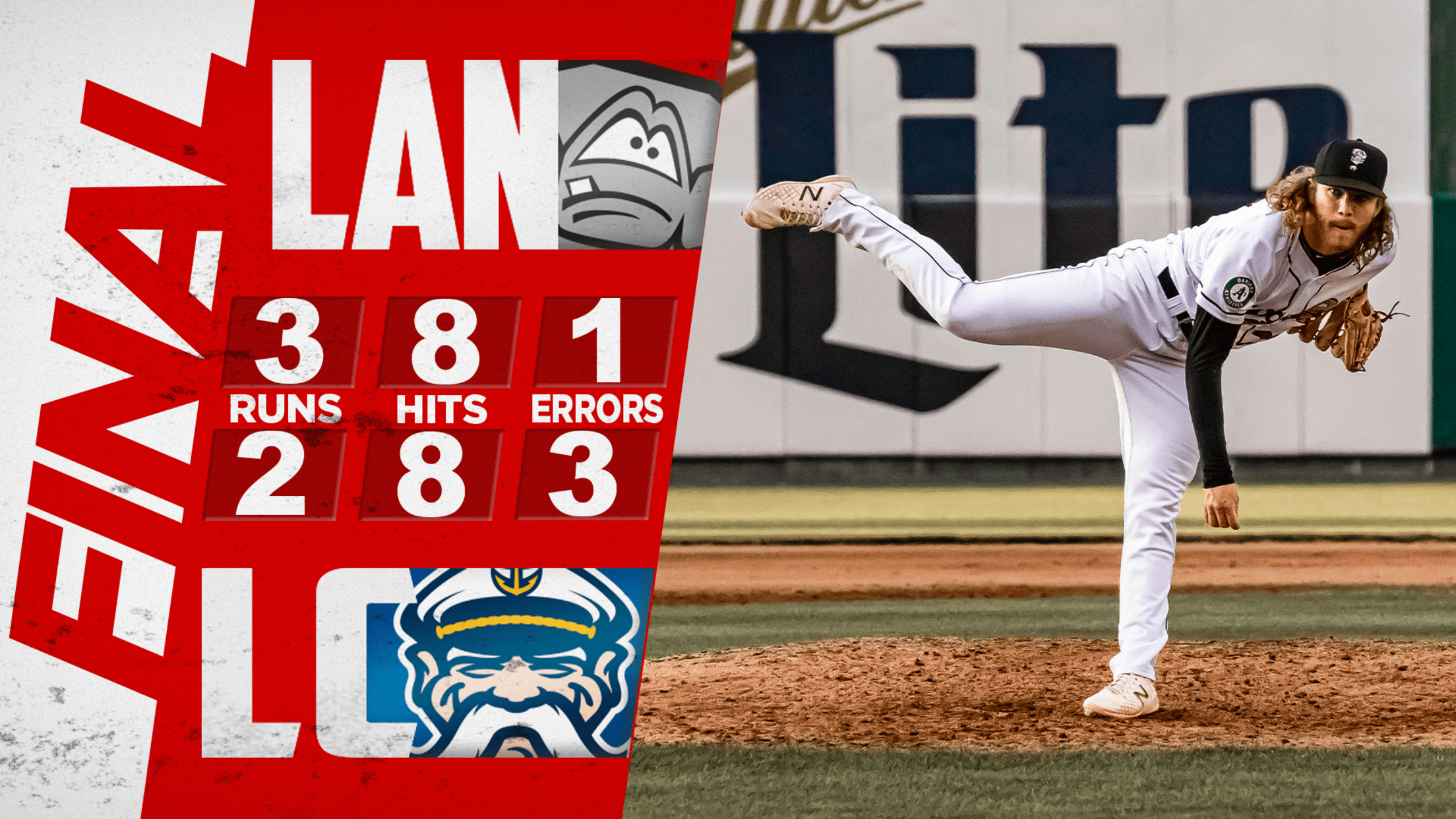 LANSING, Mich. – The Lansing Lugnuts (16-19) split a Wednesday matinee doubleheader with the Lake County Captains (19-16), losing Game 1, 4-2, as the hosts before winning Game 2, 3-2, as the visiting team at Jackson® Field™. The reason for the switch in home team was the same as the
LANSING, Mich. – The Lansing Lugnuts (16-19) split a Wednesday matinee doubleheader with the Lake County Captains (19-16), losing Game 1, 4-2, as the hosts before winning Game 2, 3-2, as the visiting team at Jackson® Field™.
The reason for the switch in home team was the same as the reason for doubleheader's presence in the first place: it was scheduled to make up an April postponement in Eastlake, Ohio. Since the postponed game had been a Lake County home game, the Captains served as the home team in the make-up game.
In Game 1, played before a Biggby Coffee Grand Slam School Day crowd of 7,523, the Lugnuts' largest home crowd of the year to date, Christian Cairo lined a two-run single to center field off John Beller in the fifth inning, breaking a 2-2 tie and lifting the Captains to victory.
The Lugnuts managed only two hits in the game, and only one hit through six innings – but that hit was a Clark Elliott RBI single in a two-run second inning.
Lake County starter Reid Johnston took the mound in the seventh inning in search of a complete game, but Danny Bautista, Jr. led off with a single, Elliott flied out to deep right, and CJ Rodriguez earned a walk to end Johnston's outing. Tyler Thornton entered from the pen and struck out Euribiel Ángeles and Jonny Butler to end the game.
Lansing starter Mitch Myers tossed 4 2/3 innings and allowed four runs (two earned) on five hits and five walks with three strikeouts in the loss. Beller followed with 2 1/3 scoreless innings, striking out four.
In Game 2, Butler broke a 2-2 tie with a two-out RBI single in the sixth inning against Lake County reliever Juan Zapata, setting the stage for a tremendous relief outing from Tyler Baum.
Will Bartlett and Isaiah Greene opened the bottom of the sixth with back to back singles against Jack Owen, leading manager Craig Conklin to turn to Baum. The right-hander from the University of North Carolina induced a double-play ball from Dayan Frias and a flyout from Victor Planchart to quash the threat.
An inning later, Christian Cairo drew a leadoff walk from Baum and moved to second on a wild pitch. Baum bore down and struck out Juan Brito, retired Yordys Valdes on a comebacker and dispatched Jake Fox on a flyout to left to end the game.
In the win, Daniel Susac went 2-for-4 with a steal and a run scored, extending his on-base streak to 17 games. Alex Campos added two hits in three at-bats and Elliott finished 1-for-2 with a double, a walk and two runs scored.
Thursday is a Coors Light Thirsty Thursday with $2 domestic and $5 craft drafts. Game time is 7:05 p.m. with gates opening at 6 p.m. For ticket information, visit lansinglugnuts.com or call (517) 485-4500.
# # #