Nuts walk off Captains again, win series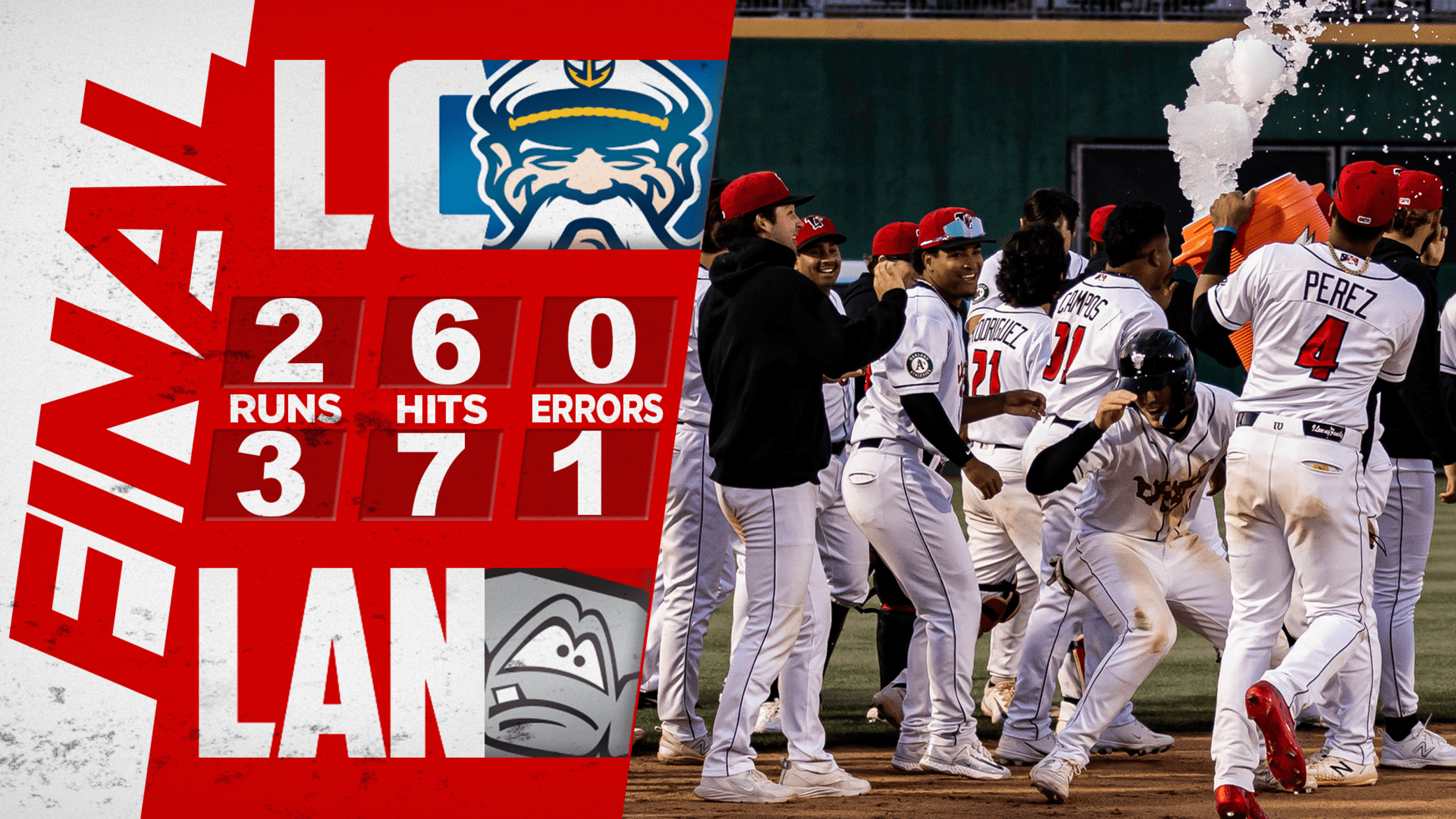 LANSING, Mich. – Alexander Campos singled home Clark Elliott from second base with two outs in the bottom of the ninth, giving the Lansing Lugnuts (19-20) their second consecutive walkoff win over the Lake County Captains (20-19), 3-2, in a Sunday afternoon rubber match at Jackson® Field™. The Lugnuts won
LANSING, Mich. – Alexander Campos singled home Clark Elliott from second base with two outs in the bottom of the ninth, giving the Lansing Lugnuts (19-20) their second consecutive walkoff win over the Lake County Captains (20-19), 3-2, in a Sunday afternoon rubber match at Jackson® Field™.
The Lugnuts won four of seven games in the series, including four of the last five after dropping the first two contests.
WALKING OFF ALL WEEKEND LONG#GoNuts 🔩 pic.twitter.com/2Q72TFpdiu

— Lansing Lugnuts (@LansingLugnuts) May 21, 2023
The result came on the heels of a Danny Bautista, Jr., two-run game-winning single in the bottom of the ninth on Saturday night. Sunday's result thus gave the Nuts their sixth walk-off win of the year – two apiece against Lake County, Quad Cities and Dayton – achieved in just their 25th home game. It is the most walk-off wins in a season for Lansing since they celebrated six walk-off victories during the full 2018 campaign.
RBI singles from Sahid Valenzuela and Danny Bautista, Jr., gave the Lugnuts a 2-1 lead in the third inning against Lake County starting pitcher Ryan Webb.
But Jake Fox tied the game with an RBI single in the fifth off Lansing starter Jack Perkins and both sides' pitchers fired goose eggs into the late going to keep the score 2-2.
Returning Lugnuts right-hander Joelvis Del Rosario tossed three hitless, scoreless innings, and Hunter Breault struck out the side in a perfect ninth, while Lake County received clean sheets from Juan Zapata, Shawn Rapp and Lenny Torres, Jr., to bridge the game into the ninth.
Captains right-hander Tyler Thornton dispatched Junior Pérez opening the ninth on a popout to short but walked Elliot. After CJ Rodriguez flied out to left, Elliott stole second base. Campos followed with a single right up the middle, scoring Elliott with the game-winning run well ahead of the throw from center fielder Fox.
In the winning cause, Lansing first baseman Jack Winkler went 2-for-3 with two singles and a walk, his third consecutive game reaching base exactly three times, and Bautista, Jr. went 1-for-4 with an RBI single to extend his hitting streak to eight games.
Starter Perkins finished with five strikeouts in five innings, allowing six hits, two runs and three walks in a no-decision.
Following a day off Monday, the Lugnuts travel south to the Summit City, battling the Fort Wayne TinCaps in a six-game series. The next Lansing homestand arrives from May 30-June 4 against the Cedar Rapids Kernels, with tickets available via lansinglugnuts.com or call (517) 485-4500.
# # #