TinCaps' 6th deep-sixes Lugnuts, 8-1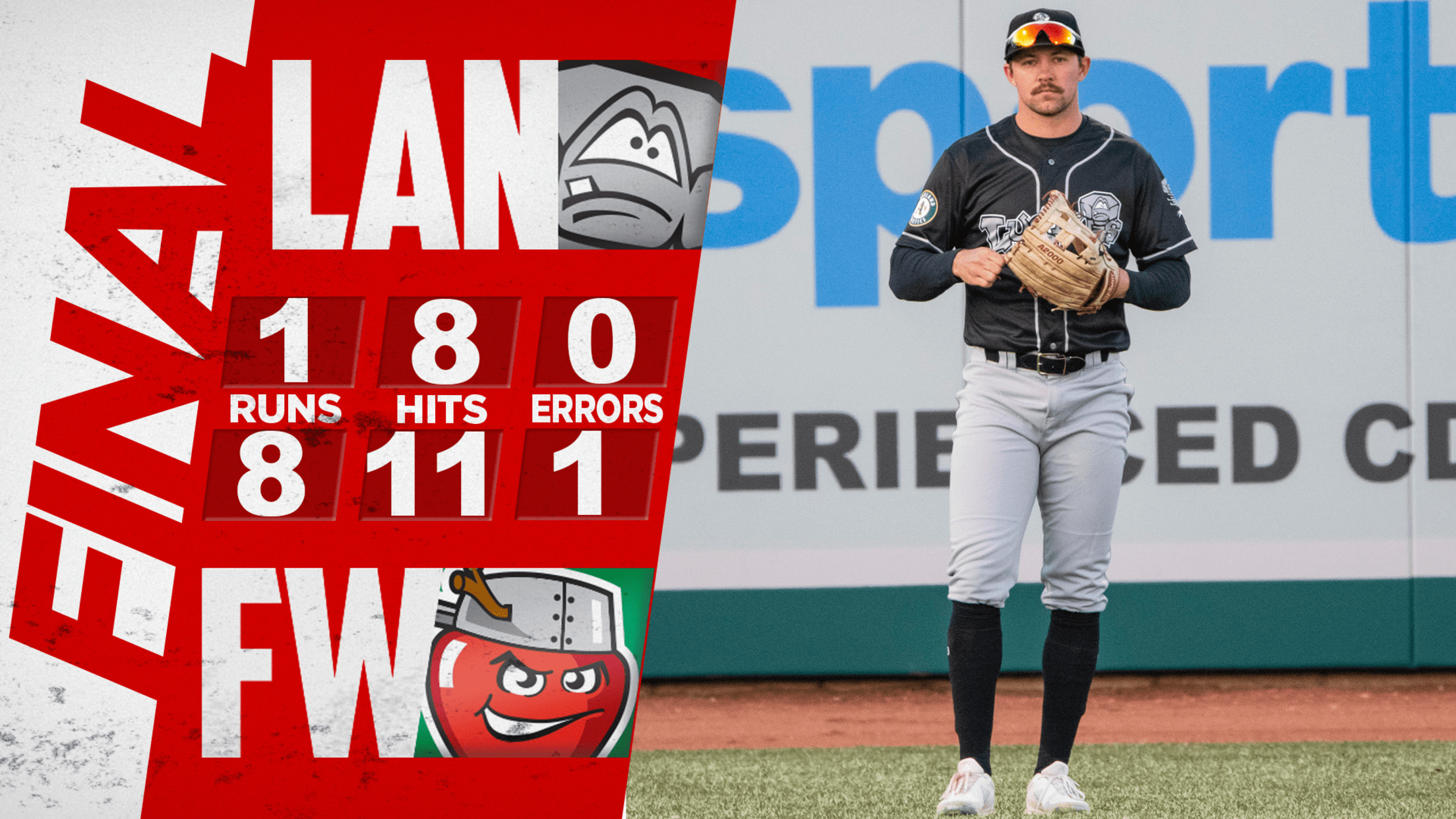 FORT WAYNE, Ind. – The Fort Wayne TinCaps (17-25) broke a 1-1 tie with a five-run sixth-inning rally, going on to top the Lansing Lugnuts (20-22), 8-1, on Thursday night at Parkview Field. Lugnuts starter Jake Garland had allowed only one run in seven innings in his first Midwest League
FORT WAYNE, Ind. – *The Fort Wayne TinCaps (17-25) broke a 1-1 tie with a five-run sixth-inning rally, going on to top the Lansing Lugnuts (20-22), 8-1, on Thursday night at Parkview Field.
Lugnuts starter *Jake Garland had allowed only one run in seven innings in his first Midwest League start and appeared to be on his way to another gem, limiting the TinCaps to a sole second-inning tally through five innings.
But Nathan Martorella drew a walk and Carlos Luis singled to open the sixth. Garland whiffed Brandon Valenzuela, recording his sixth strikeout, only to see Jakob Marsee give Fort Wayne a 2-1 lead with an RBI single to left. Colton Bender followed with a two-run single to right and Justin Farmer lined a two-run homer to right, capping the offensive eruption and putting the Caps in front, 6-1.
Fort Wayne closed out the scoring on RBI singles from Joshua Mears and Martorella in the eighth against relievers Luke Anderson and John Beller respectively.
The lone Lansing run came in the first inning. Jonny Butler led off the game with a single off Fort Wayne starter Adam Mazur, moved to second on a Sahid Valenzuela grounder, took third on a Max Muncy single, and came home on a Danny Bautista, Jr. fielder's choice.
The Nuts were blanked on six hits the rest of the game by Mazur and relievers Bobby Milacki and Ethan Routzahn, with Milacki notably striking out Butler, Valenzuela and Muncy consecutively to strand the bases loaded in the seventh.
In the loss, Muncy finished 2-for-4 and Butler went 2-for-5. Bautista, Jr. was hitless in four at-bats, ending his 10-game hitting streak.
Friday night will see an all-West Virginia Mountaineer starting matchup between Lansing right-hander Jacob Watters and Fort Wayne right-hander Ryan Bergert. First pitch is set for 7:05 p.m.
The Lugnuts' trip to Fort Wayne runs through Sunday, with a homestand against the Cedar Rapids Kernels arriving next week, May 30-June 4. Tickets are available via lansinglugnuts.com or call (517) 485-4500.
# # #