Whitecaps pull away late to win series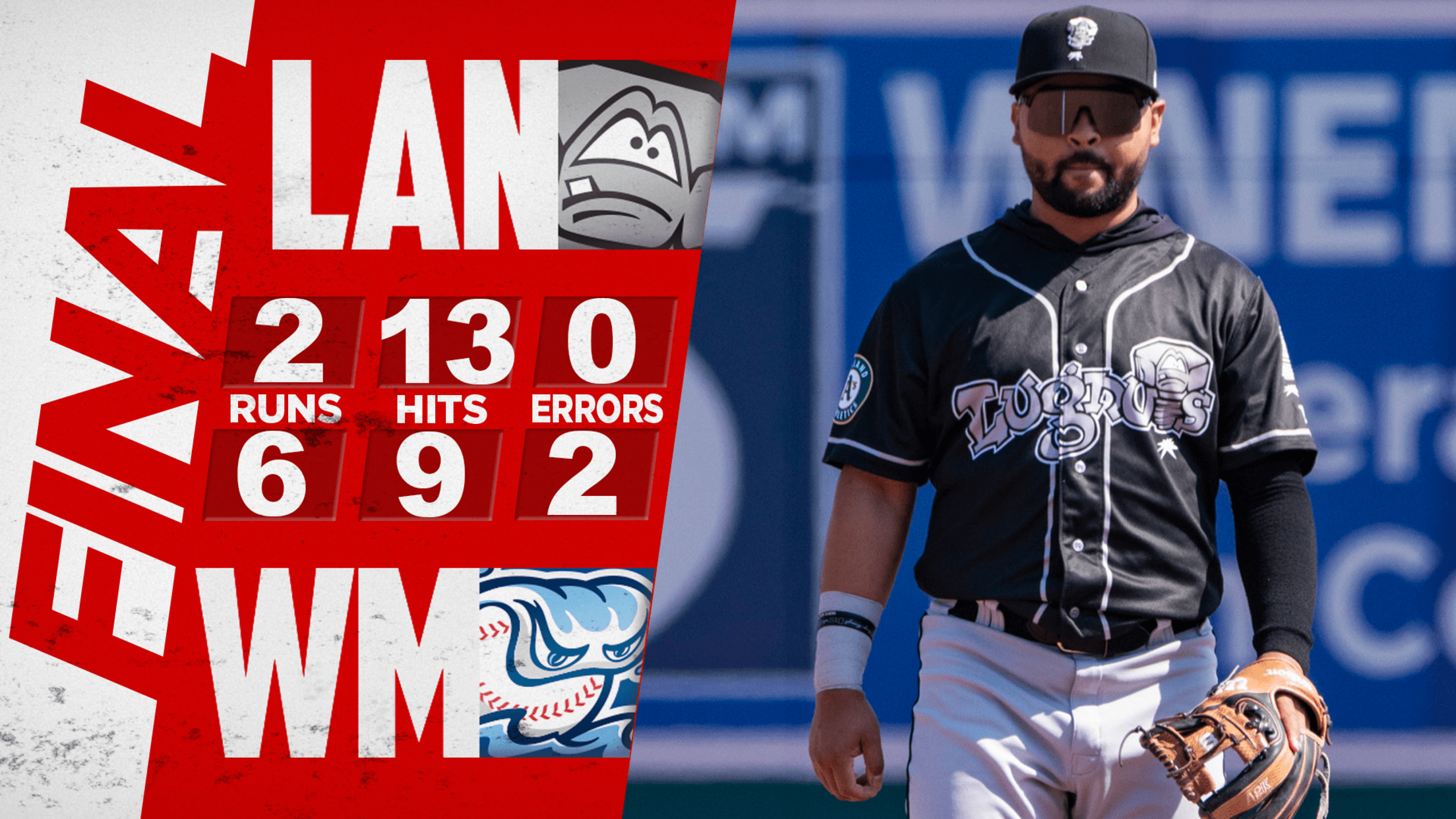 COMSTOCK PARK, Mich. – Justice Bigbie homered in a three-run eighth inning to help the West Michigan Whitecaps (20-13) respond to a Lansing Lugnuts (15-17) game-tying rally, prevailing 6-2 in the Mother's Day Sunday afternoon finale at LMCU Ballpark. The Whitecaps won four of six games in the series and
COMSTOCK PARK, Mich. – Justice Bigbie homered in a three-run eighth inning to help the West Michigan Whitecaps (20-13) respond to a Lansing Lugnuts (15-17) game-tying rally, prevailing 6-2 in the Mother's Day Sunday afternoon finale at LMCU Ballpark.
The Whitecaps won four of six games in the series and lead the Lugnuts in the overall 21-game season series, 7-5.
West Michigan used a three-batter flurry to grab a 2-0 lead in the second inning against Lansing starter Jack Perkins, with Izaac Pacheco's solo homer followed by consecutive doubles from Bigbie and Luis García. Those were the only hits allowed by Perkins in 5 2/3 innings, accompanied by four strikeouts.
The Lugnuts edged back into the game thanks to West Michigan defensive miscues.
With two outs in the sixth and Junior Pérez at third, third baseman García made a poor throw to first on an Alexander Campos grounder, bringing the Nuts within 2-1.
In the seventh, shortstop Danny Serretti failed to handle a Jack Winkler one-out grounder with runners at first and second, allowing Pérez to follow with a sacrifice fly for a 2-2 deadlock.
But in the bottom of the seventh, Roberto Campos broke the tie with an RBI single off Lansing reliever John Beller, putting the Caps up 3-2.
One inning later, Bigbie blasted his fifth homer of the year, a two-run shot off Tyler Baum, to add insurance. Jace Jung tacked on an RBI single four batters later against Brock Whittlesey to provide the final cushion.
Wielding a pink bat, second baseman Sahid Valenzuela went 3-for-5 and Danny Bautista, Jr., and Campos each finished 2-for-4 to lead a 13-hit Lugnuts attack, but 12 of the 13 hits were singles, and Lansing stranded 10 runners on base while batting 2-for-9 with runners in scoring position.
Next up, the Lugnuts enjoy a day off Monday before returning home from May 16-21 against Lake County. For more information, visit lansinglugnuts.com or call (517) 485-4500.
# # #