Bats Top Syracuse in 17-12 Slug Fest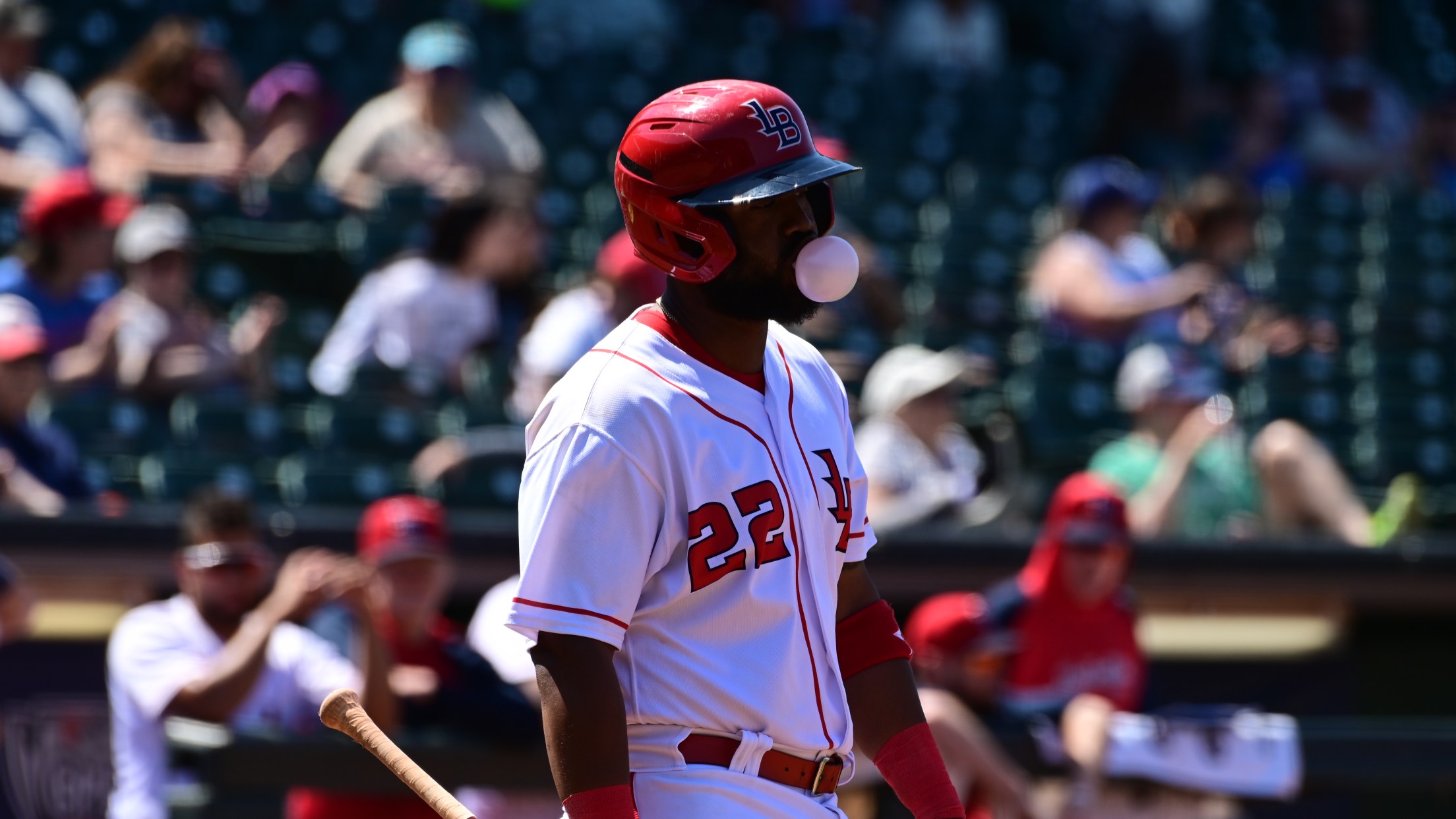 SYRACUSE, NY – Chuckie Robinson turned in his first multi-home run game of the season as the Louisville Bats (22-23) powered past the Syracuse Mets (19-27) 17-12 on Tuesday night at NBT Bank Stadium. [Box Score] The Bats got to work in a hurry, putting up runs in both the
SYRACUSE, NY – Chuckie Robinson turned in his first multi-home run game of the season as the Louisville Bats (22-23) powered past the Syracuse Mets (19-27) 17-12 on Tuesday night at NBT Bank Stadium.
The Bats got to work in a hurry, putting up runs in both the first and second innings of the game. In the opening frame, Matt Reynolds roped a single into the alley in right center field to score a run, followed immediately by a two RBI single off the bat of T.J. Hopkins to give Louisville a 3-0 lead. Reynolds and Hopkins would strike again in the second, blasting back-to-back home runs, a three-run and solo respectively, with two outs in the inning to cap off a six-run frame, pushing the lead to 9-0.
Syracuse responded in the home half of the second, scoring six runs of its own to cut into the deficit, down 9-6. The Mets tacked on two more in the third, getting within a single run, still down 9-8.
Louisville added another run in the top of the fourth as Chuckie Robinson earned an RBI with a sacrifice fly to left field, extending the lead back to two at 10-8.
The Mets took their first lead of the game in the next frame, scoring three runs on one swing of the bat, overtaking the Bats 11-10 through four.
In the top of the fifth inning, Nick Martini launched a long fly ball to right field, hitting his first home run of the season to tie the game 11-11. Alejo Lopez continued to add insurance runs in the sixth, lining a two RBI single down the left field line to put Louisville up 13-11.
Syracuse scratched across another run in the bottom of the seventh, but it would be its last of the game.
The Bats closed the game out scoring two runs in both the eighth and ninth innings, highlighted by a home run off the bat of Chuckie Robinson in each inning, to secure the 17-12 win.
With the victory, Louisville has won five consecutive series opening games and seven of its last eight.
Louisville and Syracuse will play game two of the six-game series tomorrow morning, Wednesday, May 24th. First pitch is set for 11:05 am E.T. as lefty Andrew Abbott (2-0, 3.60) will take the bump for the Bats, facing off against right-hander Denyi Reyes (0-0, 5.06) who will get the ball for the Mets.