Bats Win Third Straight, Top Syracuse 5-3 in Extras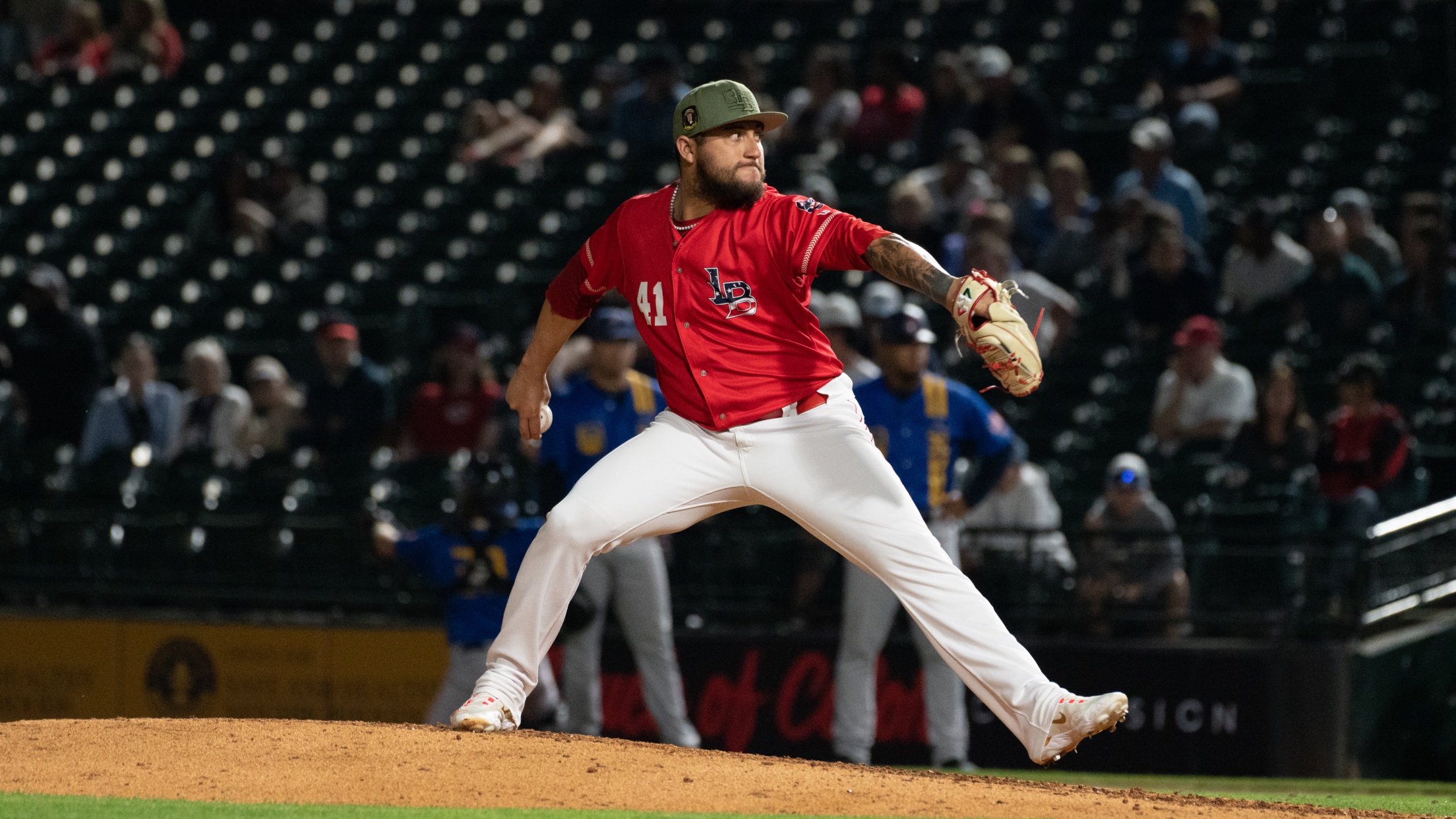 SYRACUSE, NY-- Elly De La Cruz launched a two-run homer to help lift the Louisville Bats (24-23) 5-3 over the Syracuse Mets (19-29) as the team eclipses the .500 mark for the first time since 2016. [Box Score] The Bats scattered just four hits across the first five innings, highlighted
SYRACUSE, NY-- Elly De La Cruz launched a two-run homer to help lift the Louisville Bats (24-23) 5-3 over the Syracuse Mets (19-29) as the team eclipses the .500 mark for the first time since 2016.
The Bats scattered just four hits across the first five innings, highlighted by a Christian Encarnacion-Strand single which extended his hitting streak to thirteen games.
Louisville right hander Randy Wynne (1-1, 5.40) turned in a solid outing, tossing 3.2 innings of shutout baseball. Wynne gave up just a single hit while walking two and striking out one.
Syracuse plated the game's first run in the bottom of the fifth behind a leadoff walk and a two out base hit to make the score 1-0.
After Nick Martini was hit by a pitch to lead off the top of the sixth, Elly De La Cruz delivered Louisville their first lead of the day with a two-run blast over the scoreboard in left field, bringing the score to 2-1. The Bats loaded the bases in the same inning after a Syracuse fielding error followed by a T.J Hopkins single and Michael Siani walk. With one out, Chuckie Robinson put the ball in play and scratched another run across thanks to the Mets second fielding error of the inning, making it a 3-1 ballgame.
Syracuse got a run back in the bottom of the sixth behind a solo home run to cut the deficit to 3-2. The Mets would later tie the game at 3-3 in the bottom of the eighth with a run on two hits.
With two outs in the top of the tenth, Matt Reynolds hit an RBI double off the left field wall to bring home the extra inning placed runner Nick Martini and give the Bats a 4-3 lead. After Hopkins was intentionally walked, Siani added an insurance run with a single to bring Reynolds home and extend the lead 5-3.
Bats reliever Daniel Duarte (2-0, 3.92) worked a clean tenth inning to notch his first save of the season and secure the 5-3 victory. The win marks the first time Louisville has had a record better than .500 since July 27, 2016.
The series continues with game four between Syracuse and Louisville on Friday night from NBT Bank Stadium in Syracuse, NY. First pitch is set for 6:35 pm E.T. with righty Levi Stoudt (1-2, 4.33) on the bump for the Bats, taking on Mets right-hander David Griffin (1-2, 6.86).