Louisville Drops Low-Scoring Series Finale Against Jacksonville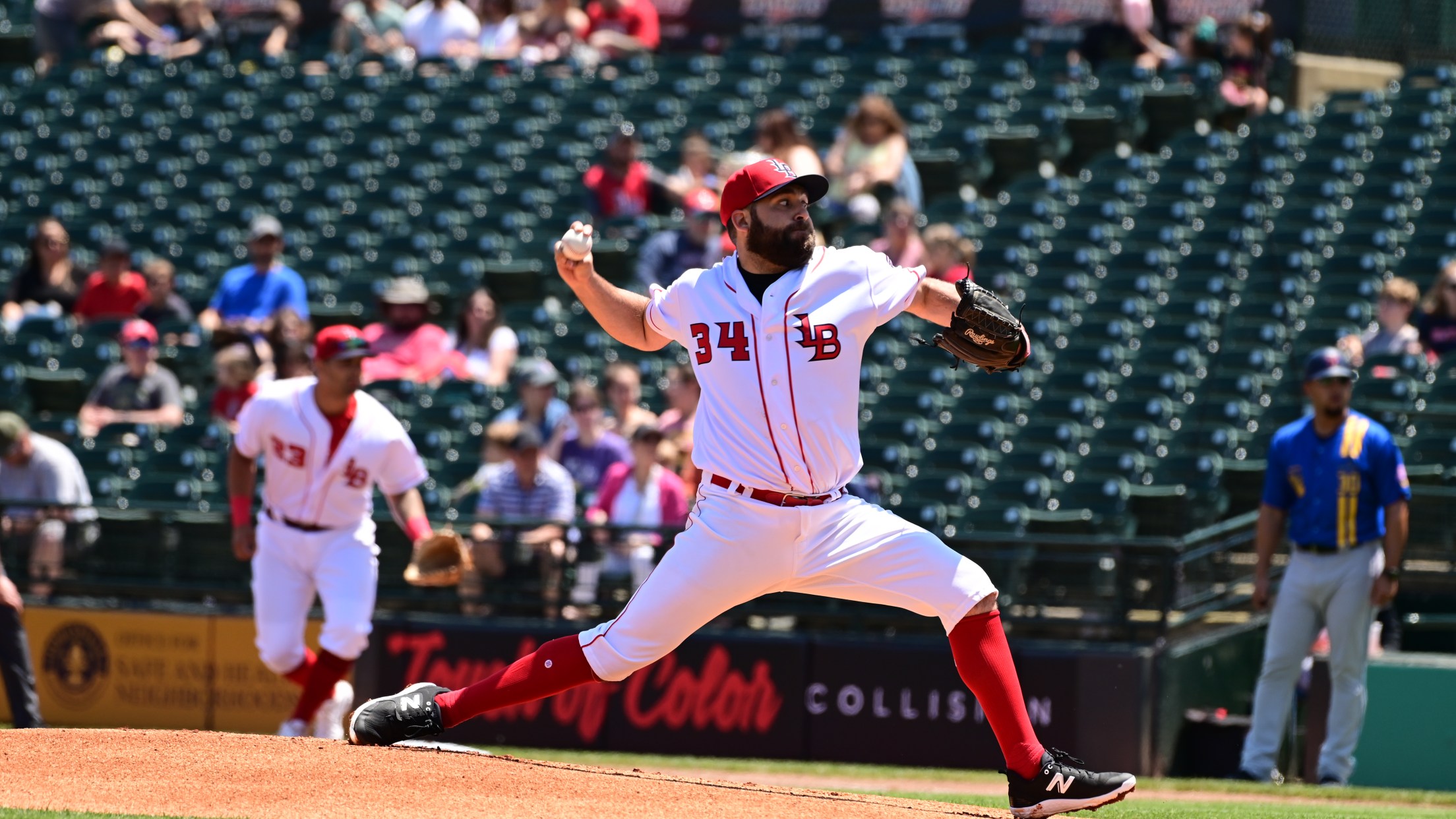 LOUISVILLE, KY - Elly De La Cruz launched his seventh home run of the season, but it wasn't be enough as the Louisville Bats (21-23) dropped the series finale against the Jacksonville Jumbo Shrimp (21-22) by a score of 3-2. [Box Score] After a quick first inning, the Jumbo Shrimp
LOUISVILLE, KY - Elly De La Cruz launched his seventh home run of the season, but it wasn't be enough as the Louisville Bats (21-23) dropped the series finale against the Jacksonville Jumbo Shrimp (21-22) by a score of 3-2.
After a quick first inning, the Jumbo Shrimp were first to put runs on the board, scoring three runs on only one hit in the top of the second inning to take a 3-0 lead.
The following innings were quiet offensively until Reds top prospect De La Cruz led off the bottom of the fourth inning with a solo shot 465 feet over the left field fence that cut Louisville's deficit down to 3-1.
Bats pitcher Brett Kennedy (1-1, 0.84) made his second start of the season, tossing 5.2 innings giving up three runs, none of them earned, and five hits while striking out four batters.
Louisville added a run in the bottom of the sixth inning after De La Cruz led off the frame with a double and was brought home on a Jason Vosler single to make the score 3-2.
After getting out of a bases-loaded jam in the top of the eighth with a dazzling defensive play by right fielder Michael Siani, the Bats threaten in the home half of the inning.
With two outs and a man on, TJ Hopkins and Nick Martini drew back-to-back walks to load the bases, but a strikeout would leave them stranded.
The Bats went down 1-2-3 in the bottom of the ninth, bringing the final score to 3-2.
Louisville will enjoy their off day tomorrow before going on the road for a six game series against the Syracuse Mets. First game of the series will be Tuesday, May 23rd with first pitch set to be at 6:05pm E.T. Righty Teddy Stankiewicz (0-0, 0.00) will take the mound for Louisville, making his Bats debut.