RockHounds Host the Amarillo Sod Poodles June 6-11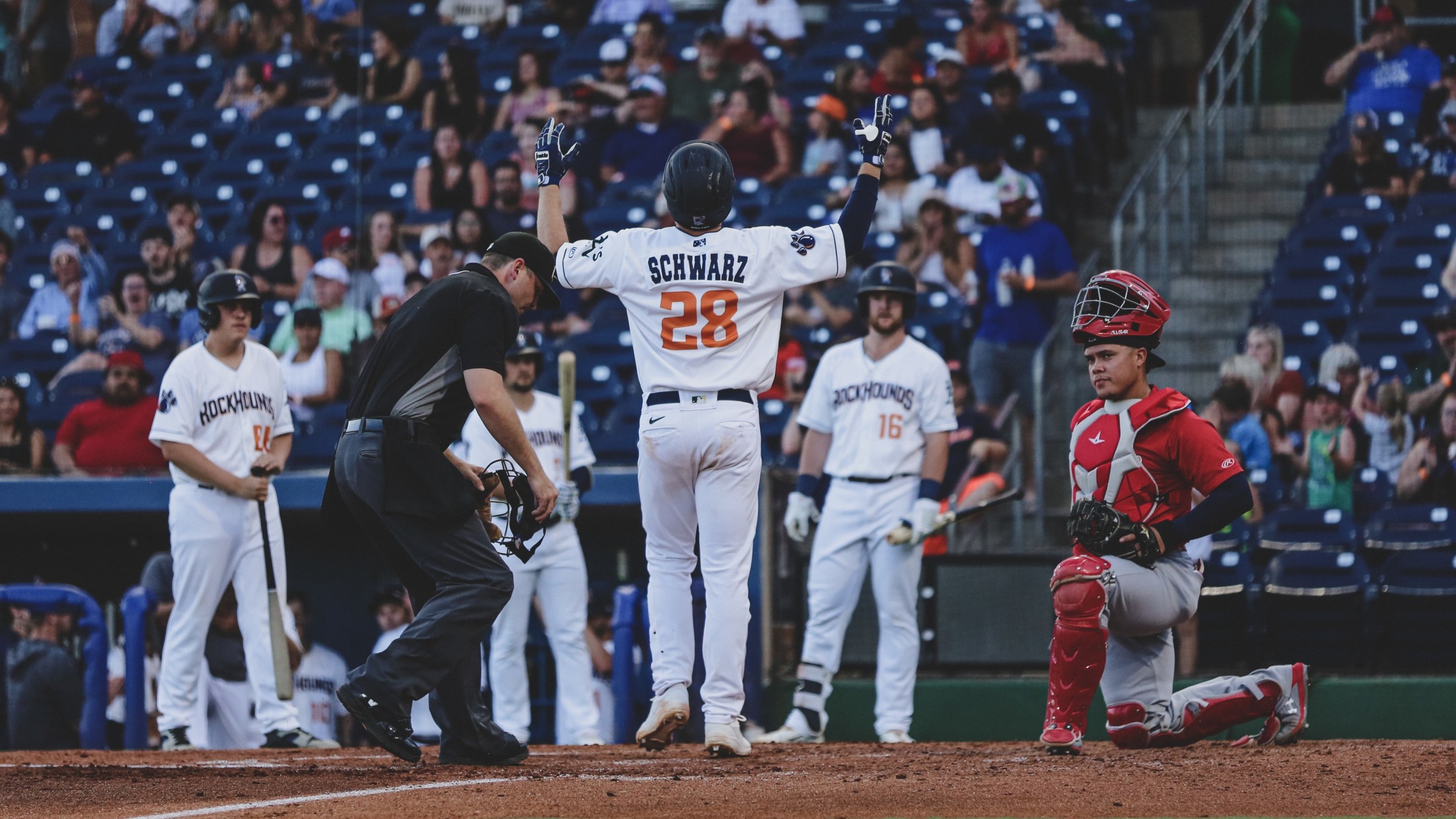 The RockHounds wrapped up a 12-game road trip Sunday afternoon with that a game that resulted in a case of "baseball deja vu." As they had done in the series opener (last Tuesday), the Arkansas Travelers rallied late to tie the game and captured a win in extra innings, defeating
The RockHounds wrapped up a 12-game road trip Sunday afternoon with that a game that resulted in a case of "baseball deja vu." As they had done in the series opener (last Tuesday), the Arkansas Travelers rallied late to tie the game and captured a win in extra innings, defeating the 'Hounds, 3-2, in 10 innings at Dickey-Stephens Park in North Little Rock.
The RockHounds went 4-8 on the two-week road trip, with both Arkansas and Corpus Christi claiming 4-2 series wins. Arkansas "lived up to the billing" - - the Travelers have the league's second-best overall record (32-19) and are 21-9 at Dickey-Stephens Park.
The 'Hounds welcome their rivals, The Amarillo Sod Poodles, on June 6th for a six-game series. Amarillo dropped an 8-7 decision to Springfield Sunday (at home), but the Sod Poodles won the series (4-2) and remain just four games out.
Here's a look at this week's promotions:
Tuesday (6/6) @6:30PM: 🎫Two-for-One Tickets (with coupon from Baskin Robbins)🎫
Wednesday (6/7) @6:30PM: 🌭Half price hot dogs for Wiener Wednesday🌭
Thursday (6/8) @7PM: 🍺Discounted beverages for Thirsty Thursday🍺
Friday (6/9) @7PM: Jersey giveaway to the first 1,000 kids
Saturday (6/10) @7PM: 💥Post-game fireworks💥, COPA DE LA DIVERSIÓN
Sunday (6/11) @1PM: 5 tickets for $25 (with coupon from MRT) for Family Sunday👪
⚾Your don't want to miss this homestand! Get your tickets HERE.⚾