Birds Blanked by Red Sox 3-0
The Pelicans have dropped the first two games of the series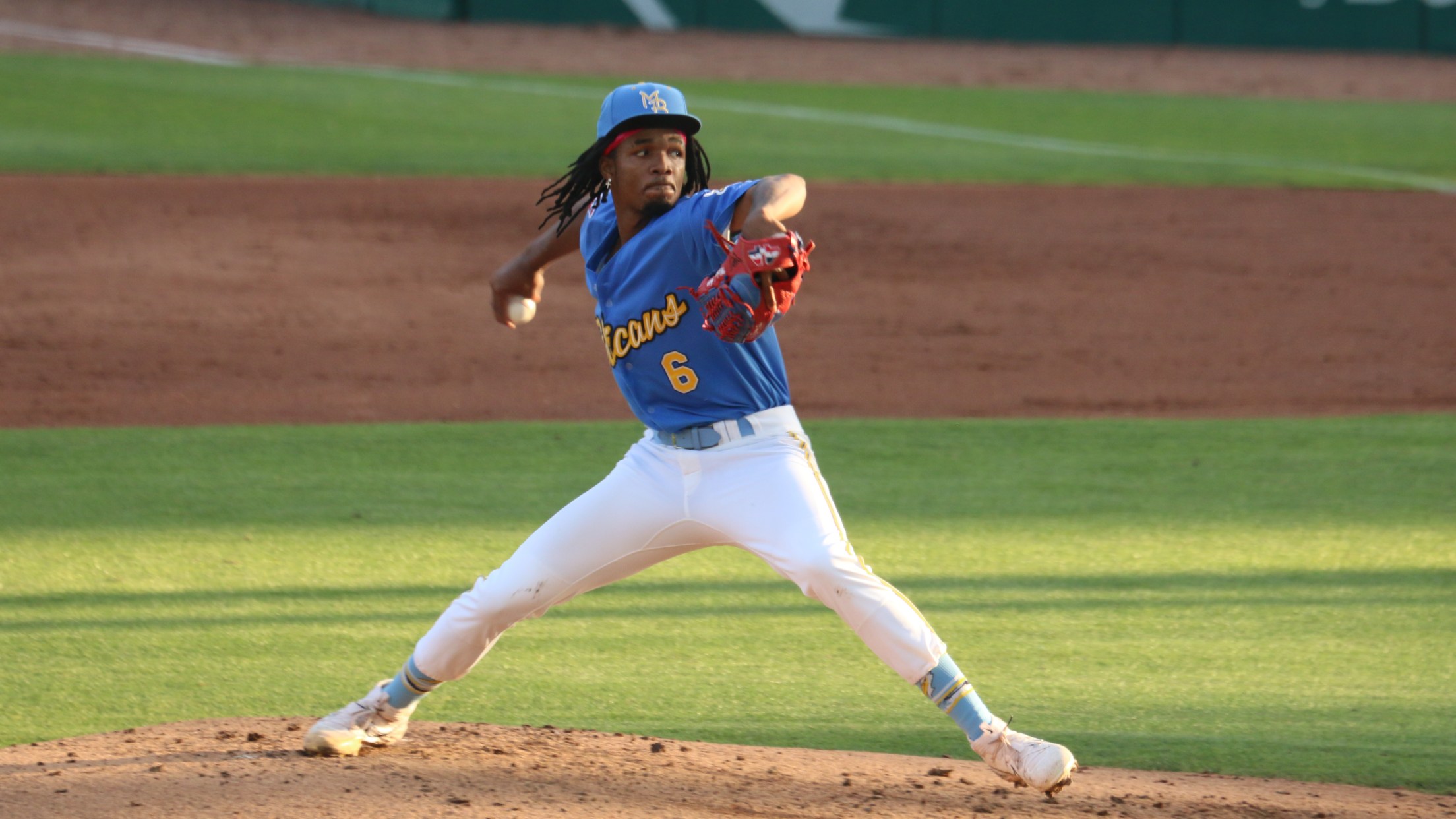 (Larry Kave/Myrtle Beach Pelicans)
By Sam Weiderhaft For the fourth time this season, the Myrtle Beach Pelicans were shut out with a 3-0 loss to the Salem Red Sox on Wednesday night. With back-to-back losses, the Pelicans dropped to 25-22 while the Red Sox moved up to 22-23. It was a quiet night for
By Sam Weiderhaft
For the fourth time this season, the Myrtle Beach Pelicans were shut out with a 3-0 loss to the Salem Red Sox on Wednesday night. With back-to-back losses, the Pelicans dropped to 25-22 while the Red Sox moved up to 22-23.
It was a quiet night for the Pelicans' bats as all four hits were singles. Miguel Pabon (1-2, BB) reached base twice with a single and a walk. In the first two games of the week, the Pelicans have collected 12 hits, all singles.
The home crowd was once again treated to a great outing from a Pelicans' starting pitcher, this time it was Michael Arias. The right-hander tossed a hitless five-inning outing with no runs allowed, two walks, and six strikeouts. The loss went to Erian Rodriguez (3-2) after allowing all three earned runs in the top of the sixth.
Salem was led by Roman Anthony (1-4, 3B, 2 RBI) who knocked in two with a triple in the top of the sixth inning. Allan Castro (1-4, RBI) followed with an RBI single. Karson Simas (2-3) scored a run and knocked two base hits from the nine spot in the lineup.
Wednesday's win went to Elmer Rodriguez-Cruz (4-1) after pitching a six-inning shutout outing with six strikeouts. Marques Johnson earned his second save of the year by closing out the final two innings with a pair of strikeouts.
Arias kept the Red Sox silent for his five innings when the Pelicans turned to the bullpen in the top of the sixth. After the first two batters got on, Anthony drove a triple to the wall in right-center field that cleared the bases for a 2-0 lead. Castro followed with a sharp ground ball to right field to extend the lead.
The Pelicans' best chance to score came in the bottom of the ninth. After Pabon walked and Chavers singled to put runners on first and second, the following three batters were retired to end the game.
Myrtle Beach and Salem will continue their series on Thursday night with first pitch set for 7:05 p.m.