Late-Night Surge Leads Pelicans over GreenJackets 10-8
Thursday's game concluded just before midnight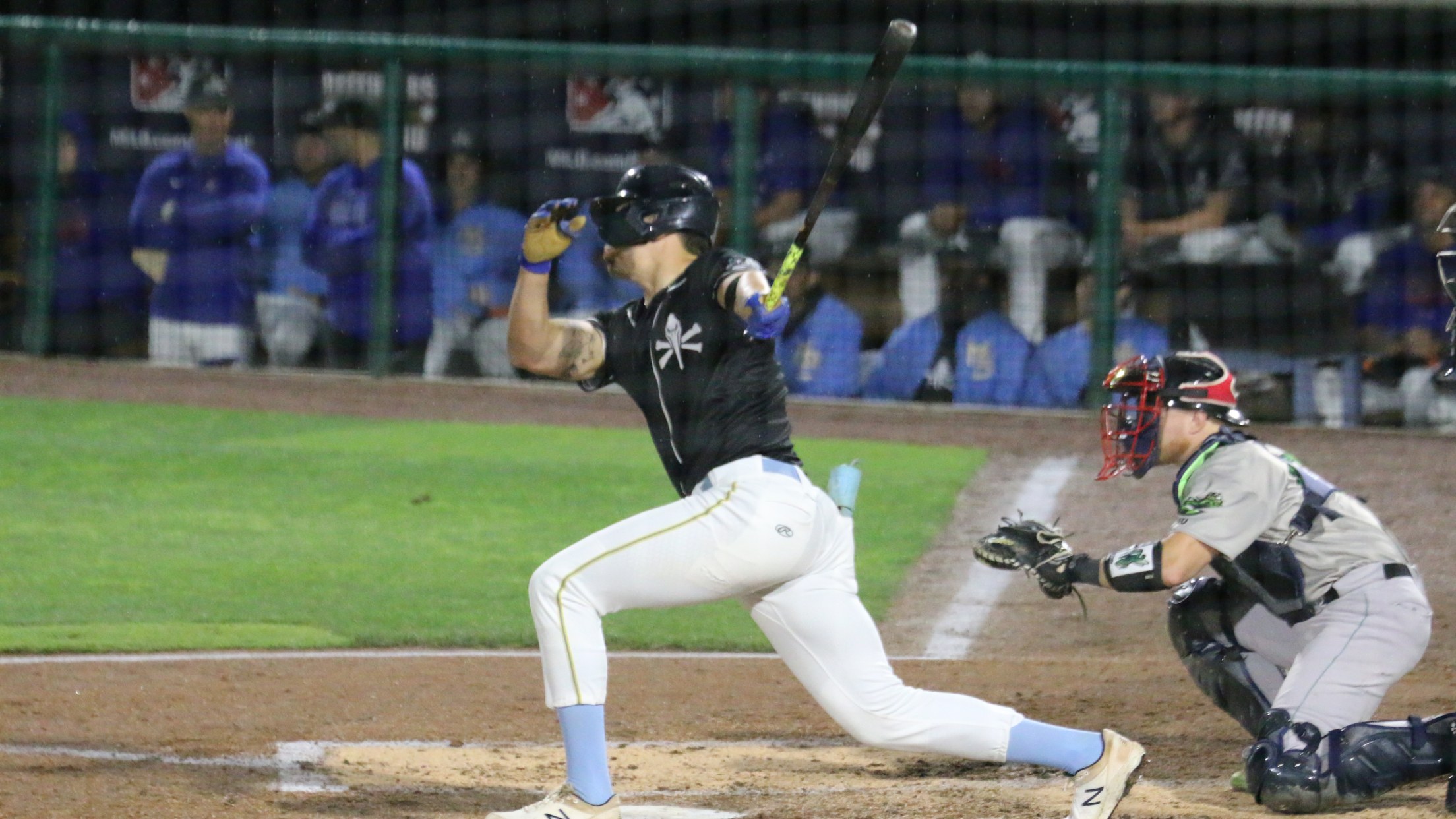 (Larry Kave/Myrtle Beach Pelicans)
By Sam Weiderhaft After an hour-and-a-half delay, the Myrtle Beach Pelicans defeated the Augusta GreenJackets 10-8 on Thursday night to take their first game of the week. With the win, the Pelicans and GreenJackets both hold 17-18 records. Thursday's game was the longest of the season at three hours and
By Sam Weiderhaft
After an hour-and-a-half delay, the Myrtle Beach Pelicans defeated the Augusta GreenJackets 10-8 on Thursday night to take their first game of the week. With the win, the Pelicans and GreenJackets both hold 17-18 records. Thursday's game was the longest of the season at three hours and 17 minutes.
After falling behind 7-0 early, the Pelicans rallied back for nine runs in the third and fourth innings to take the win. Augusta started with three runs in the top of the first off starter Marino Santy. Justin Janas hit an RBI single and Tyler Collins doubled to left with two runners on to score two more.
Pelicans' reliever Dominic Hambley walked the first three batters in the third before giving up an RBI single to E.J. Exposito. Hambley threw a wild pitch to plate another run with the bases loaded. Nick Clarno and Andrew Keck both followed with sacrifice flies to extend the GreenJackets' lead to 7-0.
The Birds' rally started with a three-run bottom of the third. With runners on second and third, Augusta starter Jhancarlos Lara threw a wild pitch and balked to plate the first run for the Pelicans. With two outs, Juan Mora knocked in a run with a single to right field to score a run, and Garriola later lined a single to right field to bring in Mora and make it a four-run game.
The Pelicans took the lead with six runs in the bottom of the fourth. With the bases loaded, reliver Jason Franks balked to score Cristian Hernandez from third. Mora brought home two more on a double that rolled into left, and Garriola later gave the Birds the lead with a two-run single that bounced off the left field wall. Hernandez grabbed his second hit of the inning with an RBI single as Garriola was tagged out at home as the final out of the inning as the Pelicans left with a 9-7 lead.
Four walks in the top of the sixth led Augusta to another run but that's as close as they'd get with Myrtle Beach bringing in one more on a wild pitch in the bottom of the eighth to win 10-8.
The Pelicans and GreenJackets will meet for game four on Friday night at 7:05 p.m.