McCullough Fans Nine, Pelicans Win Series Finale over Red Sox 6-3
Myrtle Beach wins the series 4-2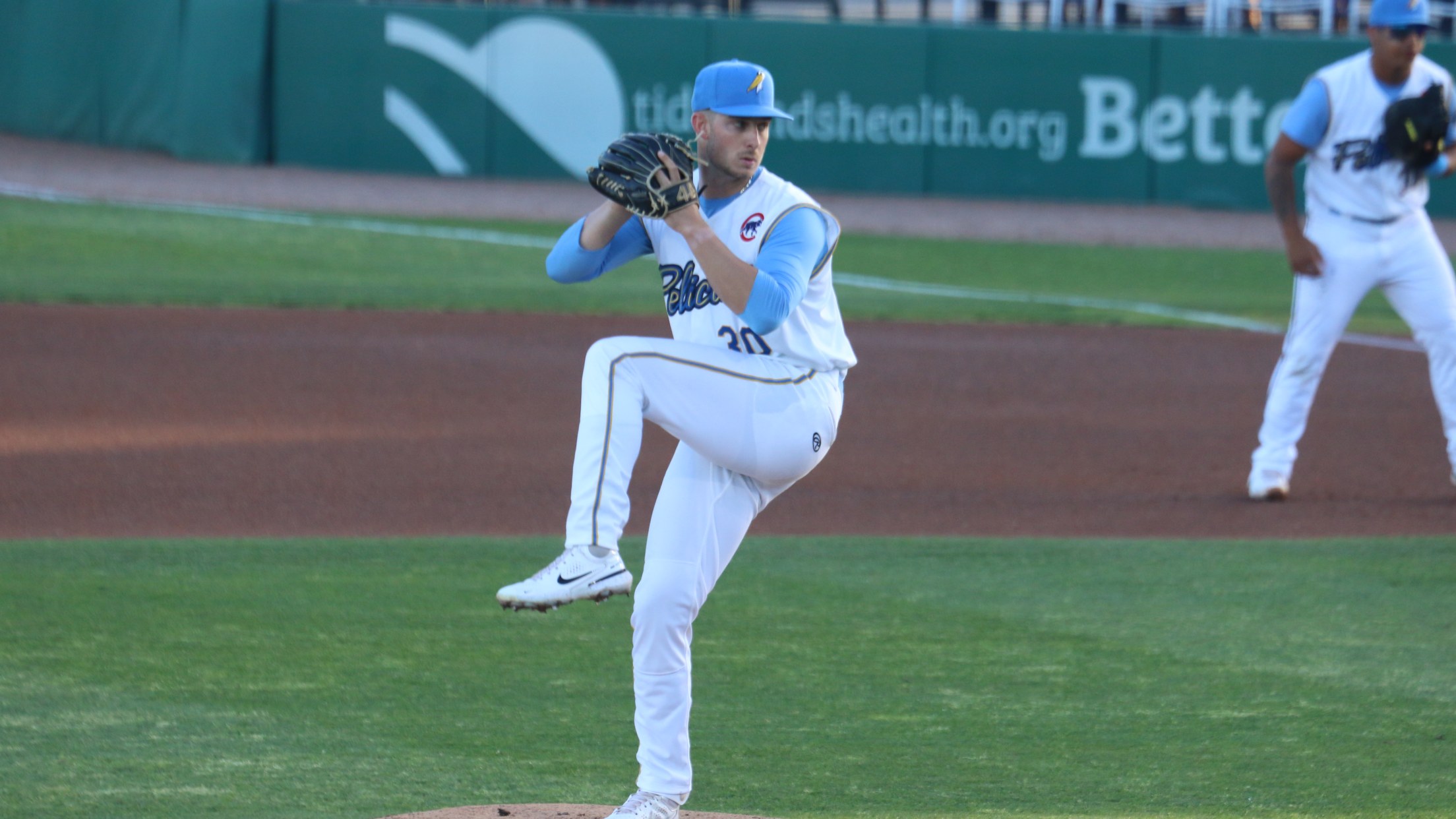 (Larry Kave/Myrtle Beach Pelicans)
By Sam Weiderhaft Off a strong start from Brody McCullough, the Myrtle Beach Pelicans took the win in the series finale over the Salem Red Sox 6-3 to clinch the series victory. With their fourth straight win, the Pelicans improved to 29-22 while the Red Sox dropped to 22-27. The
By Sam Weiderhaft
Off a strong start from Brody McCullough, the Myrtle Beach Pelicans took the win in the series finale over the Salem Red Sox 6-3 to clinch the series victory. With their fourth straight win, the Pelicans improved to 29-22 while the Red Sox dropped to 22-27. The Pelicans remained tied with the Columbia Fireflies for the top spot in the Carolina League South.
McCullough (4-1) struck out nine batters to set a new season-high for strikeouts in a game by a Pelicans' pitcher. The right-hander tossed five shutout innings with just one hit allowed and two walks while claiming his fourth win of the season.
Myrtle Beach used a string of RBI singles to put runs up on the board. Parker Chavers (2-4, 2 RBI) brought home two on a pair of singles. Moises Ballesteros (3-4, 2B, RBI) collected three hits with a double in the win. Reivaj Garcia (1-3, 2 RBI) brought home a pair of runs with a single and a sacrifice fly.
The Red Sox tallied just three hits as Cutter Coffey (1-3, 3B, 2 RBI, 2 BB) provided the most damage with a two-run triple in the top of the eighth. Albert Feliz (1-4, 2B) accounted for the other hit as Salem went 1-for-9 with runners in scoring position and left eight on base.
Starting pitcher Jedixson Paez (0-3) took the loss with three earned runs across his five innings. Paez gave up five hits and struck out four. Caleb Bolden followed with two earned runs in his two innings of work.
Myrtle Beach took control in the bottom of the third with three-straight RBI singles. With a runner on second, Garcia lined a single to right-center to bring home the first run. After Garcia stole second, Chavers pulled a single to right to bring in the run and advanced to third on a throwing error by Jhostynxon Garcia in right. Ballesteros hit him in with a single to increase the lead to 3-0.
The Pelicans added two more in their half of the seventh as Garcia brought home another run on a sacrifice fly to left field. Chavers followed with a single up the middle that scored the second run to extend the lead to 5-0.
Salem got on the board with a three-run eighth. With two runners on, Coffey lined a triple to right-center as both runs came across to score. On the next pitch, Luis Ravelo grounded a ball back to Erian Rodriguez as he fumbled it and Coffey scored the third run to cut the lead to two.
Felix Stevens hit an RBI single in the bottom half of the inning to get one run back and move the Birds' lead to 6-3.
The Pelicans hit the road and will take on the Augusta GreenJackets with the first game set for Tuesday at 7:05 p.m.