Morel Homers, Pelicans Fall 8-1 to GreenJackets
Augusta scored eight unanswered runs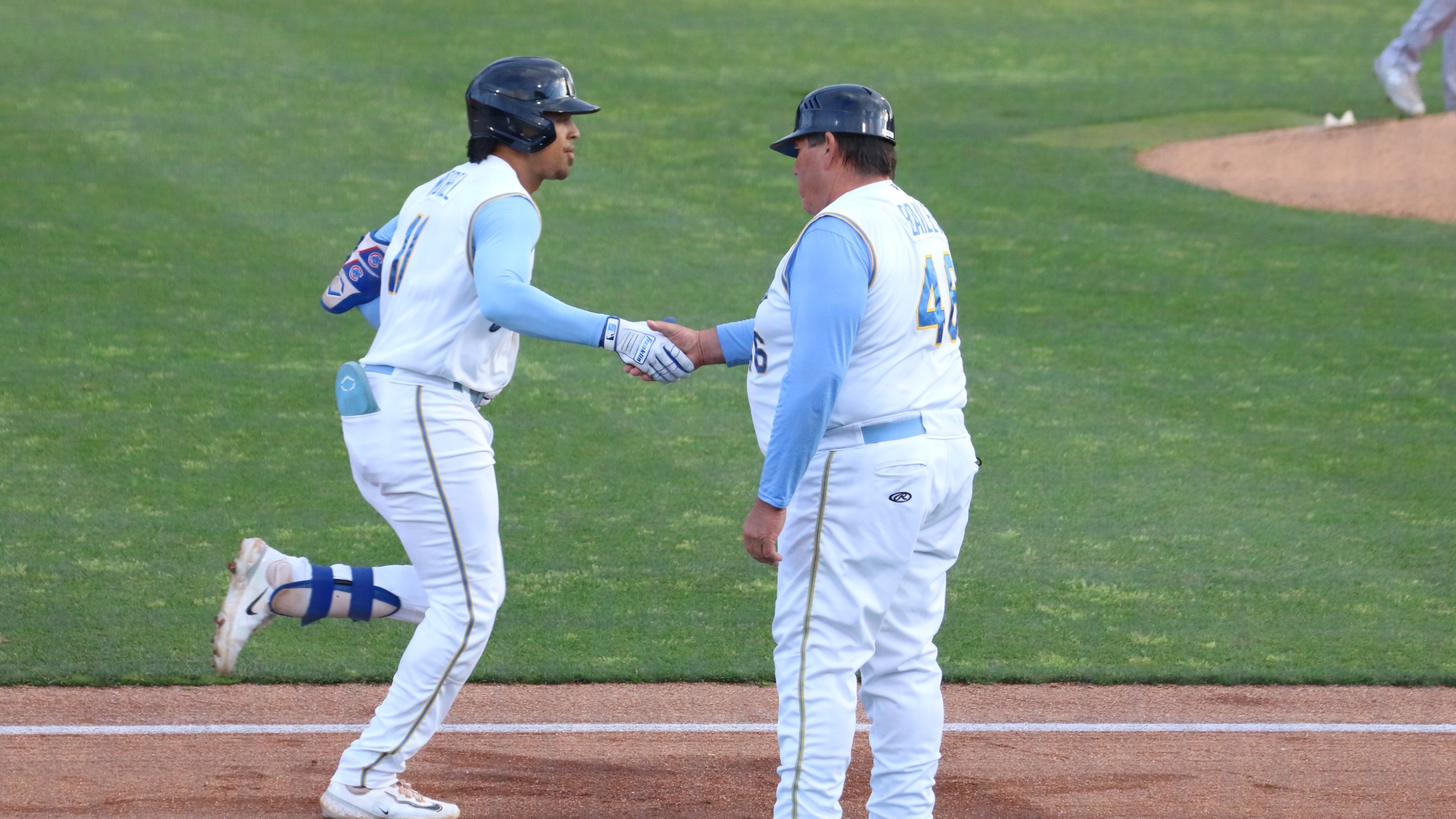 (Larry Kave/Myrtle Beach Pelicans)
By Sam Weiderhaft Rafael Morel led off the Myrtle Beach Pelicans' half of the first with a home run, but they couldn't find any more runs as the Augusta GreenJackets won Friday's game 8-1. The Pelicans fell to 17-19 with the loss while the GreenJackets moved up to 18-18. Morel
By Sam Weiderhaft
Rafael Morel led off the Myrtle Beach Pelicans' half of the first with a home run, but they couldn't find any more runs as the Augusta GreenJackets won Friday's game 8-1. The Pelicans fell to 17-19 with the loss while the GreenJackets moved up to 18-18.
Morel (1-4, HR, RBI) provided the power with a solo home run in the first. Miguel Fabrizio (2-3) provided two singles for the other two hits as the Pelicans left just three runners on base.
The pitching staff walked nine batters and six different arms were used as Branden Noriega (0-1) took the loss with five earned runs through 1 1/3 innings with five walks and three hits allowed. Starter Jackson Ferris tossed the first two innings with one hit and two walks with three strikeouts.
Augusta used two home runs to top the Pelicans as Jeremy Celedonio (3-5, HR, 2B, 4 RBI) and Ethan Workinger (2-4, HR, RBI) went deep against the Pelicans. The GreenJackets collected eight hits and scored three or more runs for the 16th game in a row.
For the first time in his career, starter Owen Murphy (1-2) lasted five innings and got the win with just one earned run off the home run and five strikeouts. Reliever Jared Johnson pitched a hitless three innings without giving up a run with two walks and five strikeouts.
Morel took Murphy deep on an 0-2 pitch to left field for his second home run of the year to put the Pelicans up 1-0 in the bottom of the first.
Augusta responded with a run in the bottom of the third. With two outs and a runner on second, Celedonio lined a single up the middle to score the run and tie the game.
The GreenJackets took the lead with two runs in the top of the fourth. After back-to-back walks, Dawson Dimon hit a single to center and moved up to second as the run scored and moved two runners in scoring position. Tyler Collins later scored on a throwing error by Noriega on a pickoff attempt to make it 3-1.
Celedonio struck again with a three-run home run in the top of the fifth with nobody out for his second home run of the series to put the GreenJackets in front 6-1.
Workinger's solo home run came in the top of the sixth with one out as Augusta scored in four consecutive innings.
The finishing touch was a two-out single by Collins in the top of the ninth to left field with runners on second and third to score one and increase the lead to 8-1.
Saturday will feature the first doubleheader of the season as game one between the Pelicans and GreenJackets will start at 4:30 p.m.