Pelicans Grab Series Finale over Hillcats on Mother's Day
All nine Myrtle Beach hits were singles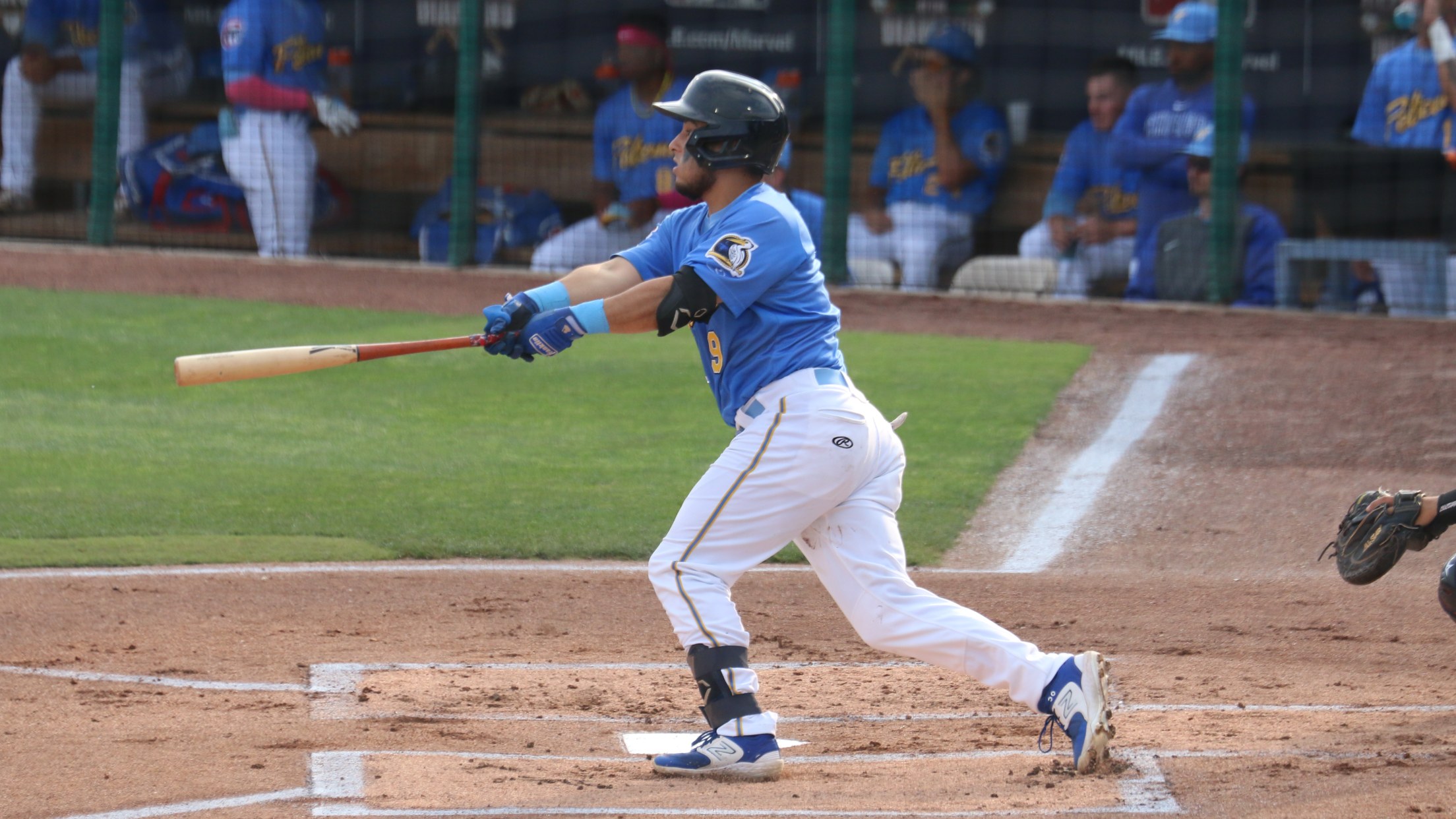 (Larry Kave/Myrtle Beach Pelicans)
By Sam Weiderhaft The Myrtle Beach Pelicans closed out their final game of the series on Mother's Day with a 3-1 win over the Lynchburg Hillcats on Sunday night. With the two wins over the weekend, the Pelicans' record now stands at 16-16. The Hillcats dropped to 17-16 with Sunday's
By Sam Weiderhaft
The Myrtle Beach Pelicans closed out their final game of the series on Mother's Day with a 3-1 win over the Lynchburg Hillcats on Sunday night. With the two wins over the weekend, the Pelicans' record now stands at 16-16. The Hillcats dropped to 17-16 with Sunday's loss.
Using the Hillcats' strategy, the Pelicans knocked nine hits, all singles, and were led by Juan Mora (3-4, RBI) with a three-hit game and a run driven in. Miguel Fabrizio (1-4, RBI) knocked in a run in the bottom of the eighth. Rafael Morel (2-4) and Cristian Hernandez (2-4) both posted multi-hit games.
Starter Brody McCullough (2-0) struck out a career-high eight batters and recorded the win with one earned run across his five innings. The bullpen of Branden Noriega and Saul Gonzalez held the Hillcats at one run through the final four frames with Gonzalez earning the save.
The Hillcats' offense stalled with just five hits and one run scored off an RBI single from Jose Devers (2-4, RBI). The lone extra-base hit went to Juan Benjamin (1-4, 2B) with a double.
Austin Peterson (0-3) took the loss on Sunday night after allowing two unearned runs in his four-inning start with five hits allowed. Reliever Shawn Rapp sacrificed another earned run in his lone inning of work.
For the second night in a row, the Birds grabbed an early lead with two runs in the bottom of the third. With runners on the corners, Mora grounded a single to center field to plate the runner from third for a 1-0 lead. Moises Ballesteros followed by hitting a soft ground ball up the left field line as the runners on first and second advanced. The throw by Benjamin on third went wild to first as Rafael Morel came home to score the second run of the inning.
Lynchburg answered back with a run in the top of the fourth. With two outs, McCullough walked two batters and gave up a single to Devers to right field to make it 2-1 Pelicans.
The Birds' bullpen held Lynchburg at one run and added one more run on an RBI single to right field from Fabrizio in the bottom of the eighth to extend the lead to 3-1.
Gonzalez retired the side in order in the top of the ninth.