Claxton created an accidental legacy
Canadian pitcher was first black man on a baseball card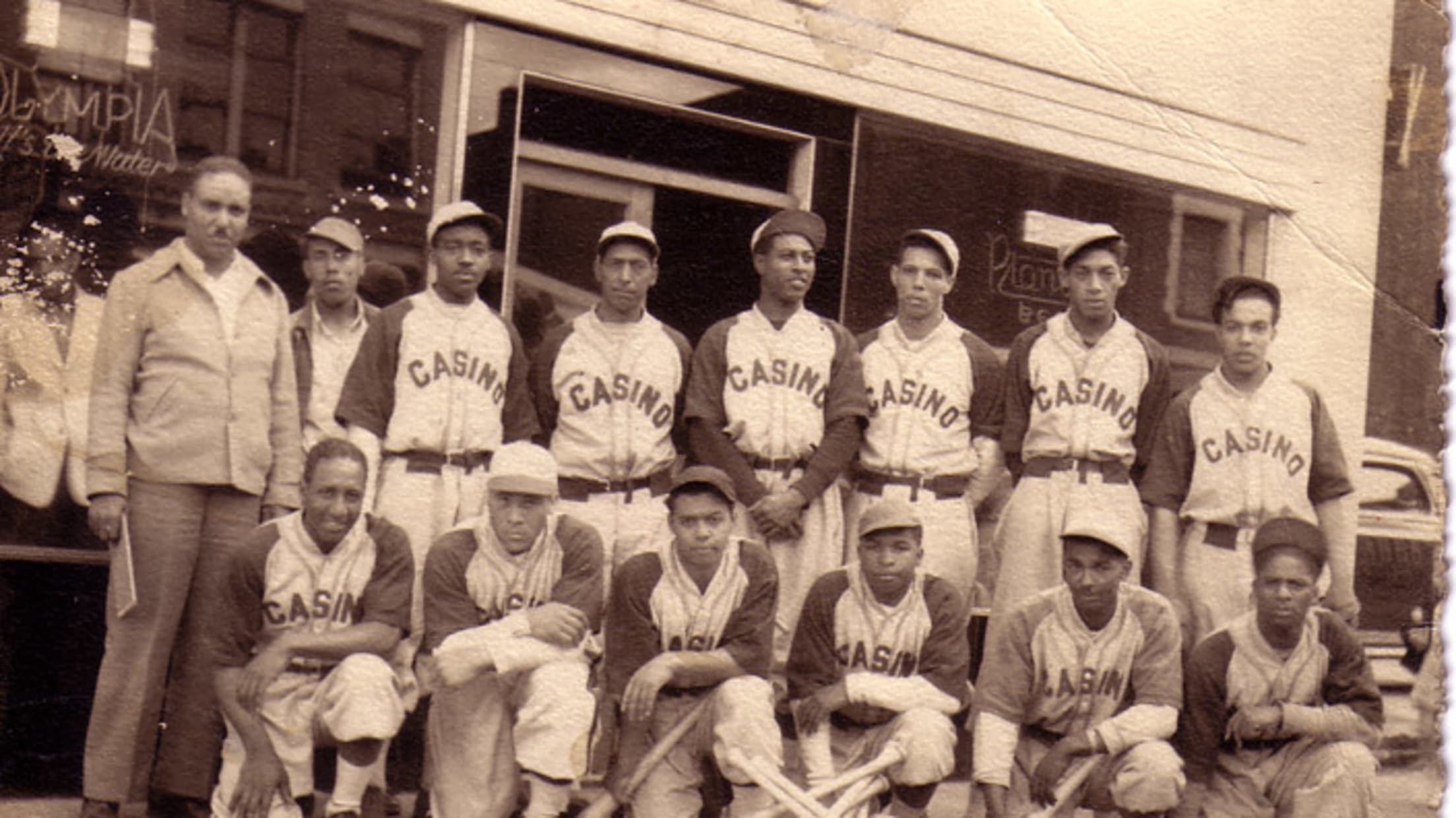 Zeenut Baseball cards are highly sought after by collectors -- for good reason. The San Francisco-based candy company issued sets of Pacific Coast League trading cards between 1911-38. This was before the westward expansion of Major League Baseball, during a time when the PCL was widely recognized as a third
Zeenut Baseball cards are highly sought after by collectors -- for good reason.
The San Francisco-based candy company issued sets of Pacific Coast League trading cards between 1911-38. This was before the westward expansion of Major League Baseball, during a time when the PCL was widely recognized as a third Major League.
According to vintage baseball card expert Andy Broome of Beckett Media, Zeenut issued many memorable cards during its prolific 28-year run. Highlights included banned Hollywood star Roscoe Arbuckle, a late-career Jim Thorpe and Joe DiMaggio as a member of the PCL's San Francisco Seals.
But the most intriguing and historically significant Zeenut baseball card was produced in 1916. It featured 23-year-old Oakland Oaks pitcher Jimmy Claxton, the first black player ever to receive such an honor.
The last was the first
Claxton was not only the first black player on a baseball card, he was the last to appear in organized baseball until Jackie Robinson's epochal 1946 debut with the International League's Montreal Royals.
There was never any "official" color line in the world of baseball, and in the 19th century more than 30 players appeared in the professional ranks. But this era of uneasy and sporadic integration came to end in 1889, when Moses Fleetwood Walker was released by the IL's Syracuse franchise (Walker, incidentally, had been the first black player in Major League history when he suited up for the Toledo Blue Stockings of the American Association in 1884).
All of this is to say that integration of professional baseball was a long, messy and often unpredictable and contradictory affair. The curious story of Jimmy Claxton illustrates this fact.
Claxton was born in 1892 in the British Columbia mining town of Wellington to a white mother and black father. In the terms of the day, he was a "mulatto," an oversimplification of his diverse ethnic background. Claxton's heritage was Irish and English on his mother's side and African, French and Native American on his father's. This mixed background, and the uncertainty surrounding it, is what led to Claxton's history-making stint with the Oaks.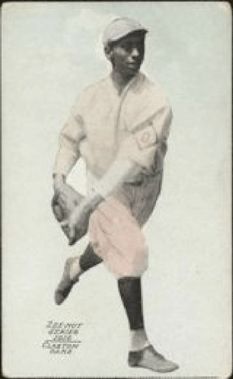 An inauspicious debut
Just 23 in 1916, Claxton was already well into a long and winding baseball career that would stretch into his 50s and see him compete in 46 states. He began the season in Oakland pitching for a semi-professional club but soon came to the Oaks' attention.
"A fellow named Hastings, a part-Indian from Oklahoma, I believe, followed every game we played. He was a baseball nut," Claxton recalled in a 1964 newspaper interview. "He introduced me to Herb McFarland, secretary of the Oakland Coast League club, and told him I was a fellow tribesman. I was signed to an organized baseball contract."
Claxton made his debut with the last-place Oaks on May 28, 1916, facing visiting Los Angeles in the first game of a doubleheader. The result was underwhelming. He allowed three runs -- two earned -- on four hits and four walks over 2 1/3 innings. He did not strike out a batter and left the game before his team scored. The Oaks later rallied to take the lead, but Los Angeles regained it in the ninth after a controversial call at first base. When Oakland failed to score in the ninth, pandemonium ensued.
"As the Oaks were retired with no scoring, the right field bleacherites moved on the field en masse," reported the Los Angeles Times. "A share of the grandstanders backed them up and before he knew what was happening, [umpire] Guthrie was the target for cushions, scantlings and anything that came in handy."
The tumultuous ending overshadowed Claxton's debut, which did not seem to raise the curiosity of the assembled observers. The San Francisco Chronicle simply wrote that Claxton "was obviously nervous and cannot be fairly judged by his showing," while the Call reported that "the Redskin had a nice wind-up and a frightened look on his face, but not quite enough stuff to bother L.A. ... He may do better in the future."
As it turns out, Claxton's debut also was his swan song. He was released by Oaks skipper Rowdy Elliot on June 3 without appearing in another contest. Elliot was quoted in the Chronicle as saying that Claxton "had nothing on the ball" and was not worth keeping on the roster. Claxton had his suspicions, however, noting in the 1964 newspaper interview that Elliot did "everything to keep from giving me a fair chance. ... No reason was given, but I knew."
Regardless of the circumstances that led to Claxton's hasty dismissal, his time on the pitching mound was far from over. The peripatetic hurler broke the color line in the city of Tacoma's industrial league in 1924, pitching for a squad that also included his brother-in-law, Ernie Tanner. Eight years later, he earned a spot on the Cuban House of David's pitching staff. The ace of that team's formidable rotation was Luis Tiant, father of the Major League All-Star of the same name.
Claxton's last recorded appearance came in 1956 in his hometown of Tacoma, where he participated in an old-timers' game. He was inducted to the Tacoma-Pierce County Sports Hall of Fame in 1969 but died the following year.
An accidental legacy
Then there's the Zeenut card, which was the result of a remarkable stroke of luck. A visit from the company's photographer happened to coincide with Claxton's brief stint with the Oaks, and he was summarily included in the 1916 set.
Given its historical significance and advanced age, Claxton's card is exceedingly hard to come by.
"There are no known records of how many cards were produced, nor if the Claxton card was pulled from production," Broome wrote. "It is assumed the Claxton card was produced and distributed in the same quantities as the other cards in the same series. ... The scarcity comes from every collector out hunting for a copy. The current demand far outweighs the surviving supply."
One of the cards was sold at a 2005 Sotheby's auction for $7,200, giving an indication of how sought-after it has become. More valuable than the card itself is the story behind it, one of many that illustrate how baseball's march toward full integration was a complicated, uncertain and often absurd affair. But through it all, men like Claxton kept right on playing the game they loved.
Thanks to Andy Broome, Beckett Media's senior vintage card grader, for sharing an unpublished story he had written on the 1916 Zeenuts Claxton card. Much of the additional information in this piece came from Tom Hawthorn's excellently researched article on Claxton, which is part of the Society for American Baseball Research's "Baseball Biography Project" and can be found online.