Picking the best mascots in the Minors
Costumed characters that'll make you feel warm and fuzzy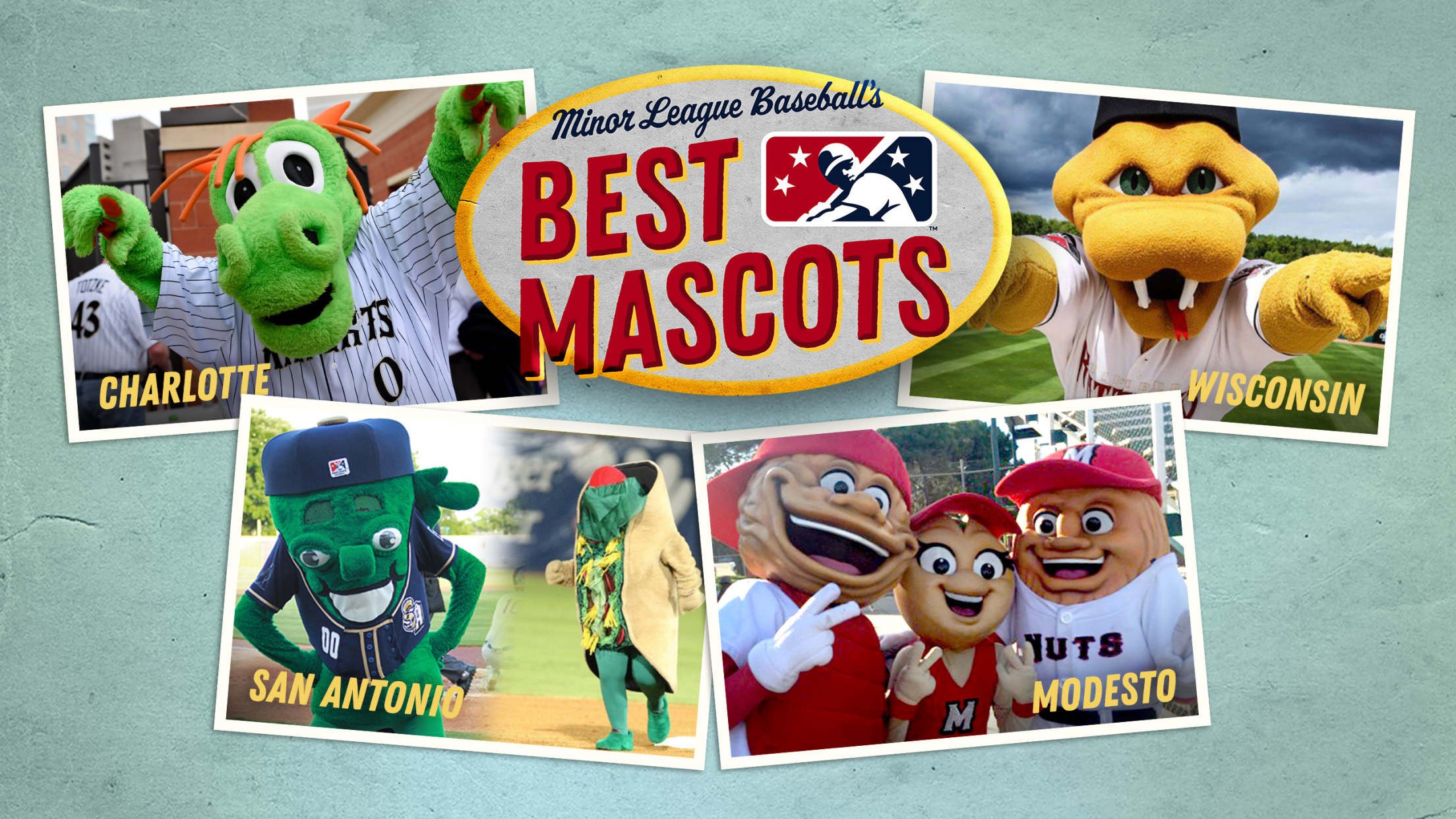 In Minor League Baseball, the players come and go. The mascot remains. Mascots are beacons of stability and bringers of joy, and the combination of these two durable traits make them universally beloved. Picking favorites is a thankless task, and while no one has to do it, this writer will
In Minor League Baseball, the players come and go. The mascot remains.
Mascots are beacons of stability and bringers of joy, and the combination of these two durable traits make them universally beloved. Picking favorites is a thankless task, and while no one has to do it, this writer will give it his best shot.
Ballpark Guides for EVERY Minor League team »
What follows is a level-by-level list of my all-time favorite mascots, an updated version of an article that originally appeared in 2018. Throughout the article, click on the ballpark's name to see the corresponding Minor League Ballpark Guide.
Triple-A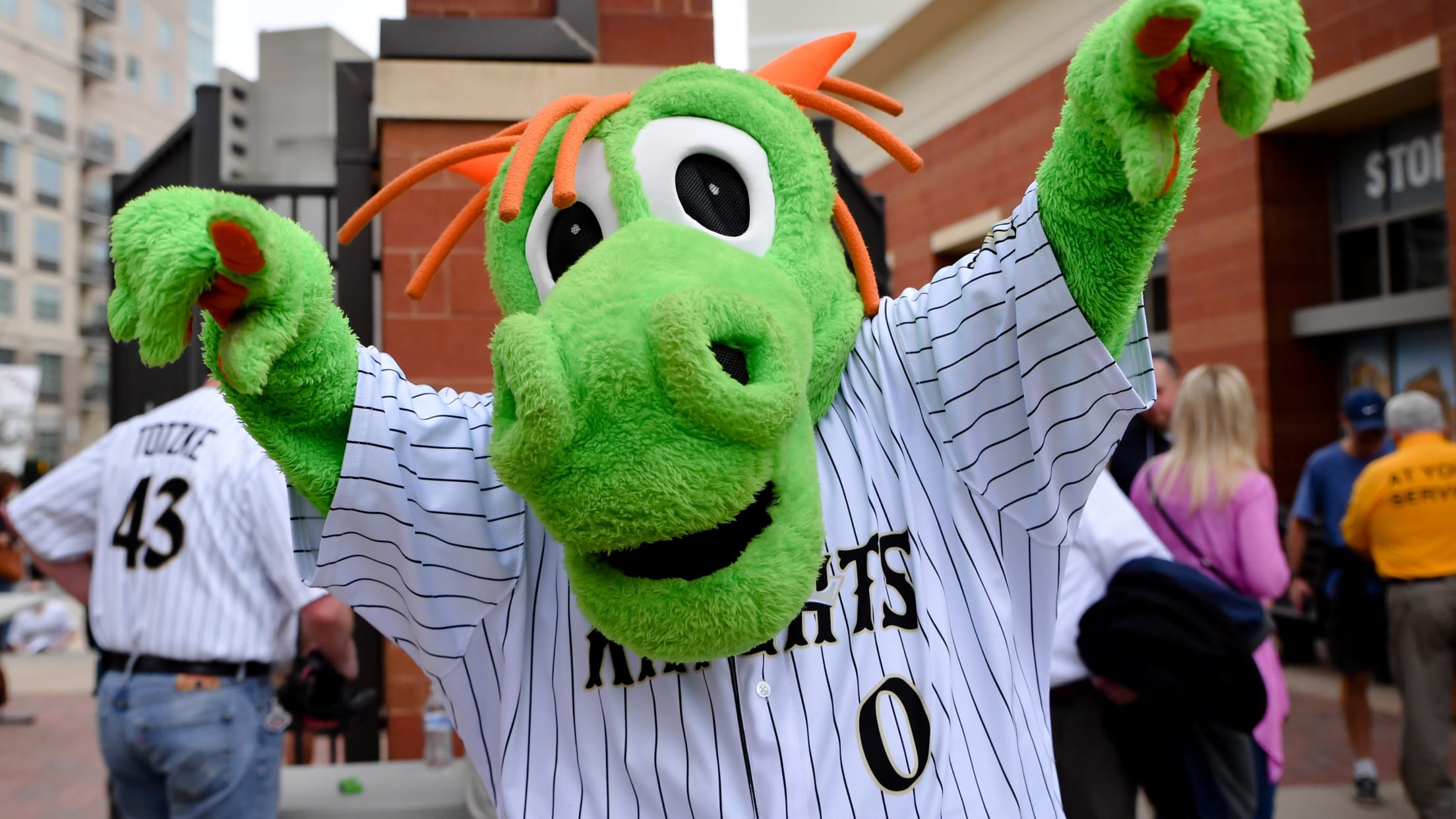 Homer (Charlotte Knights, affiliate of the Chicago White Sox in the International League)
Charlotte Knights Ballpark Guide
At Charlotte's Truist Field, there be dragons. Or at least one dragon, in the form of a benevolent fire-breather named Homer. This irascible beast is rare in that he doesn't do battle with Knights; instead, he cheers for them. As befits a mythical creature, Homer has had more than his share of wild adventures over the years. These include, but are not limited to, an unsanctioned night on the town and an act of heroic real-life firefighting.
Honorable mentions: Champ (Scranton/Wilkes-Barre RailRiders), Wool E. Bull (Durham Bulls), Archie (Reno Aces)
Double-A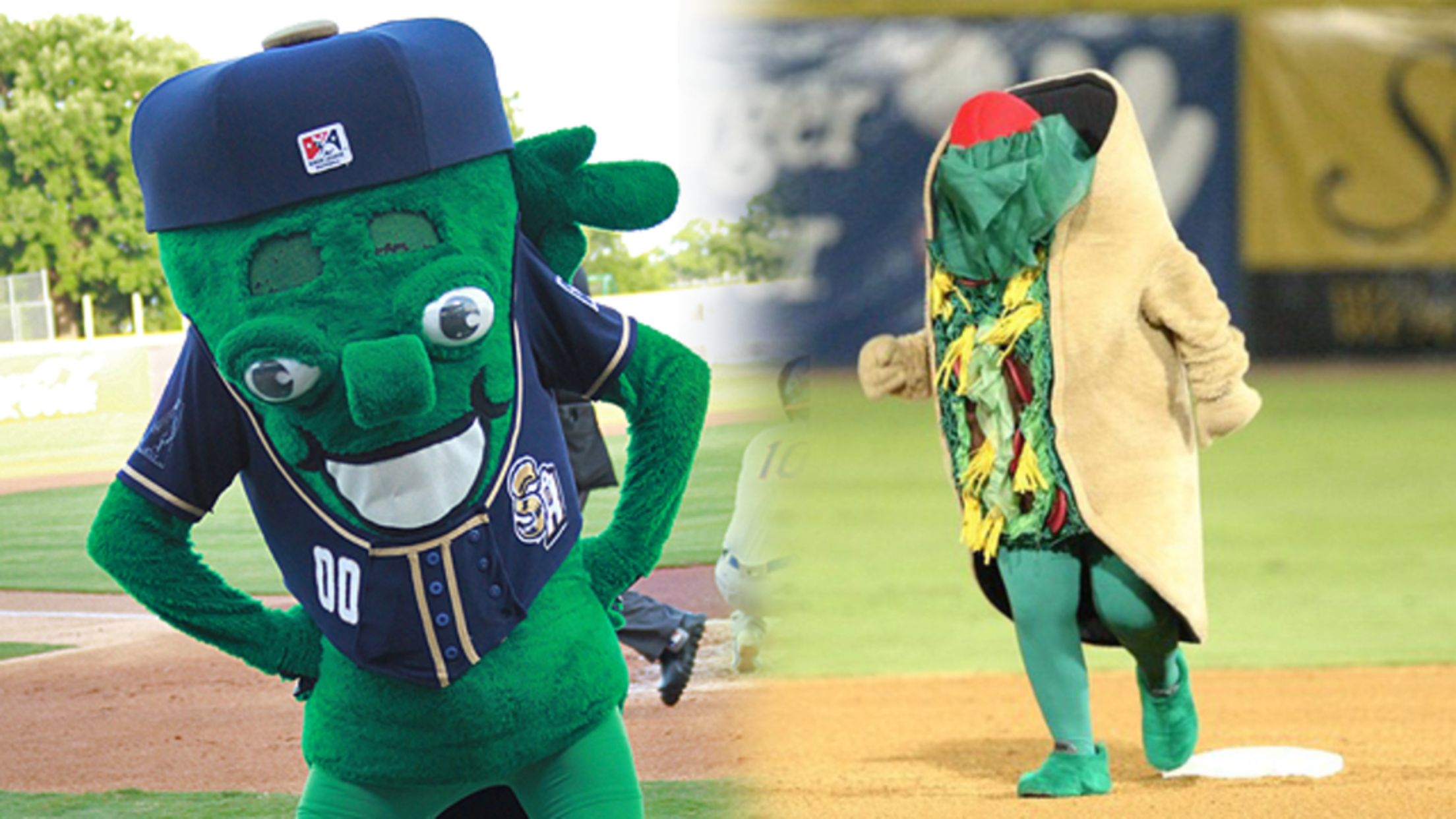 Ballapeño and Henry the Puffy Taco (San Antonio Missions, affiliate of the San Diego Padres in the Texas League)
San Antonio Missions Ballpark Guide
Henry's Puffy Tacos, specializing in deep-fried corn tortilla tacos, is based in San Antonio. A partnership between team and restaurant led to the creation of Henry the Puffy Taco, who possesses a literal head of lettuce. Henry became a huge hit at the ballpark, embraced by fans despite (or perhaps because of) his inability to win the nightly Taco Chase race around the basepath. Ballapeño, a baseball-playing jalapeño, debuted in 2000 as Henry's sidekick and eventually assumed the Missions' primary mascot role. The twosome, despite their oft-contentious relationship, combine to form the most bizarre and memorable mascot duo in the Minor Leagues.
Honorable mentions: Rowdy (Binghamton Rumble Ponies), Chompers (Hartford Yard Goats), Nutzy (Richmond Flying Squirrels)
High-A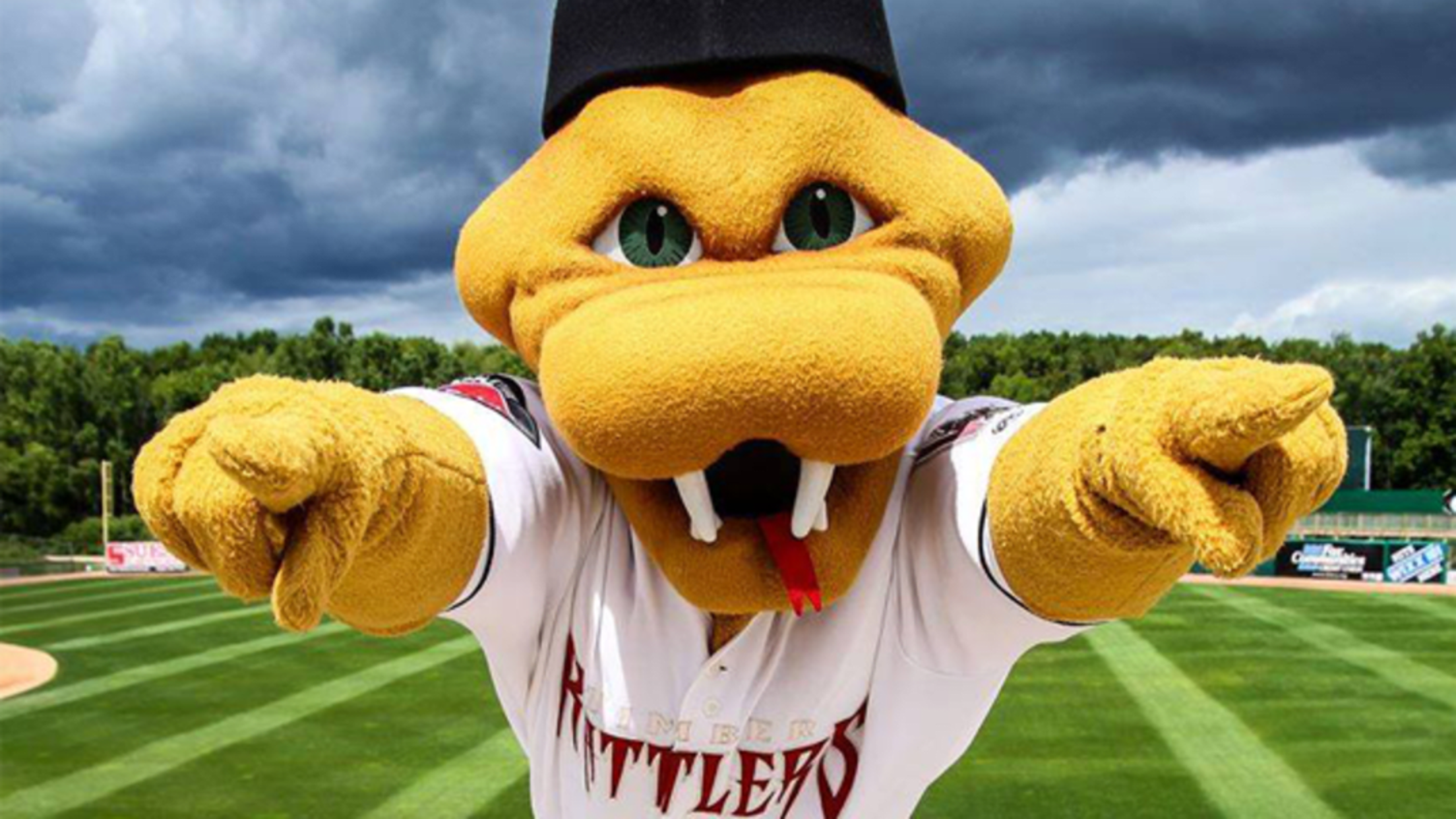 Fang (Wisconsin Timber Rattlers, affiliate of the Milwaukee Brewers in the Midwest League)
Wisconsin Timber Rattlers Ballpark Guide
When it comes to species that are inherently unlovable, venomous snakes are high on the list. But Fang somehow overcomes the fear that his kind usually inspires in humans. This bipedal reptile -- who possesses literal fangs within his perpetually open mouth -- is a coldblooded anomaly. He's social media savvy, beloved in the community and embraces every aspect of the Timber Rattlers' experience with joy and benevolence. (The same cannot be said for Gnaf, his mustachioed evil twin. It's best to steer clear of Gnaf.)
Honorable Mentions: Mr. Shucks (Cedar Rapids Kernels), Homer (Peoria Chiefs), Buster (Lakewood BlueClaws)
Single-A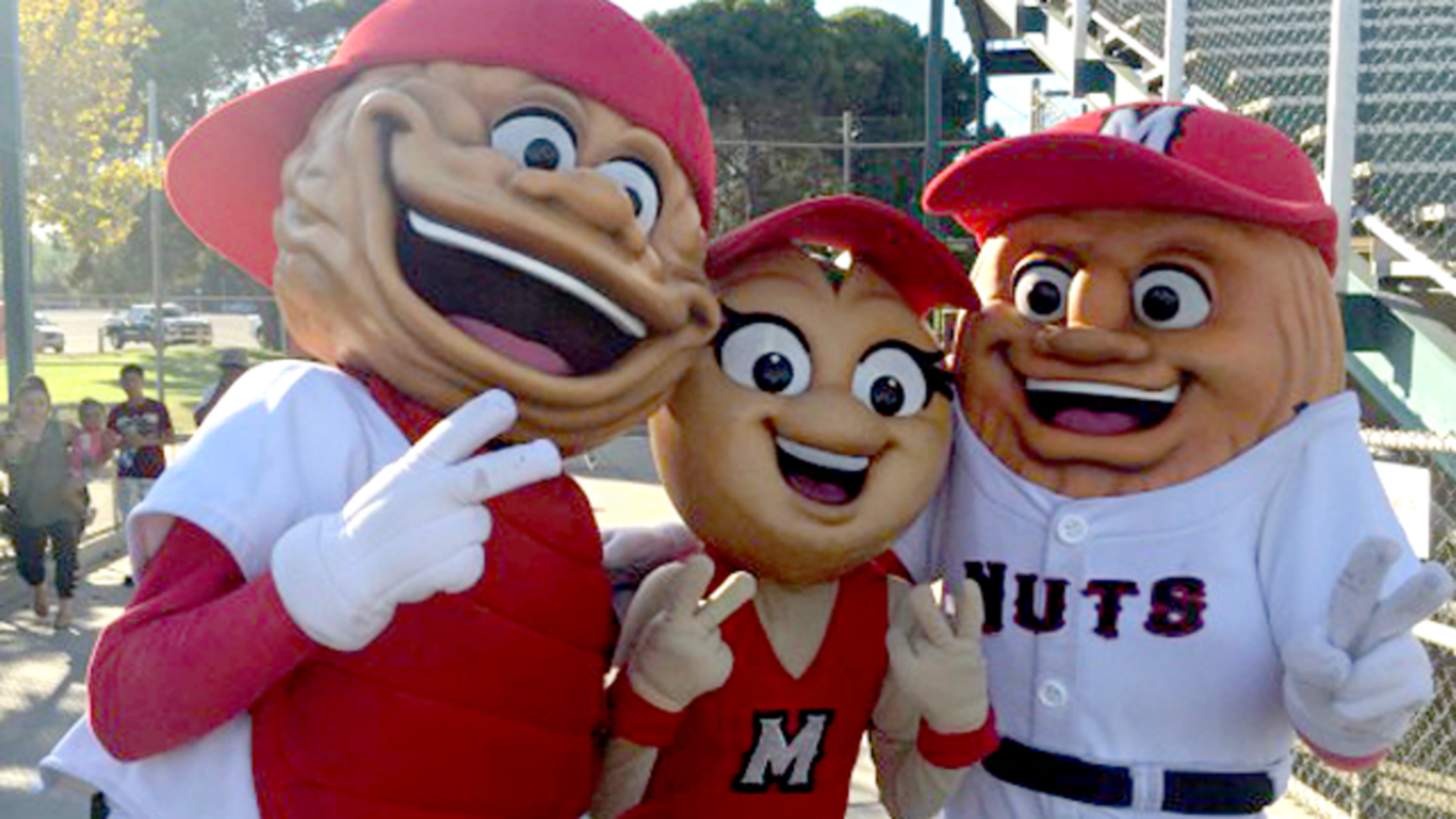 Wally Walnut, Shelley Pistachio and Al Almond (Modesto Nuts, affiliate of the Seattle Mariners in the California League)
Modesto Nuts Ballpark Guide
Modesto, California, is a nut-producing region. So much so that, in 2005, the city's California League team named itself the Nuts. The moniker resulted in a wizened-yet-sprightly pair of hard-shelled Nuts mascots: Wally Walnut and Al Almond. This oft-dancing duo became a trio in 2014, when Shelley the Pistachio entered the fold. Shelley -- who has charm, charisma and dance moves to spare -- brings a much-needed dose of femininity to the male-dominated mascot universe.
Honorable mentions: Bernie (Inland Empire 66ers), Sheldon (Daytona Tortugas), Phinley (Clearwater Threshers)