2023 Florida State League playoffs coverage
Marlins affiliate Jupiter hammers down its first championship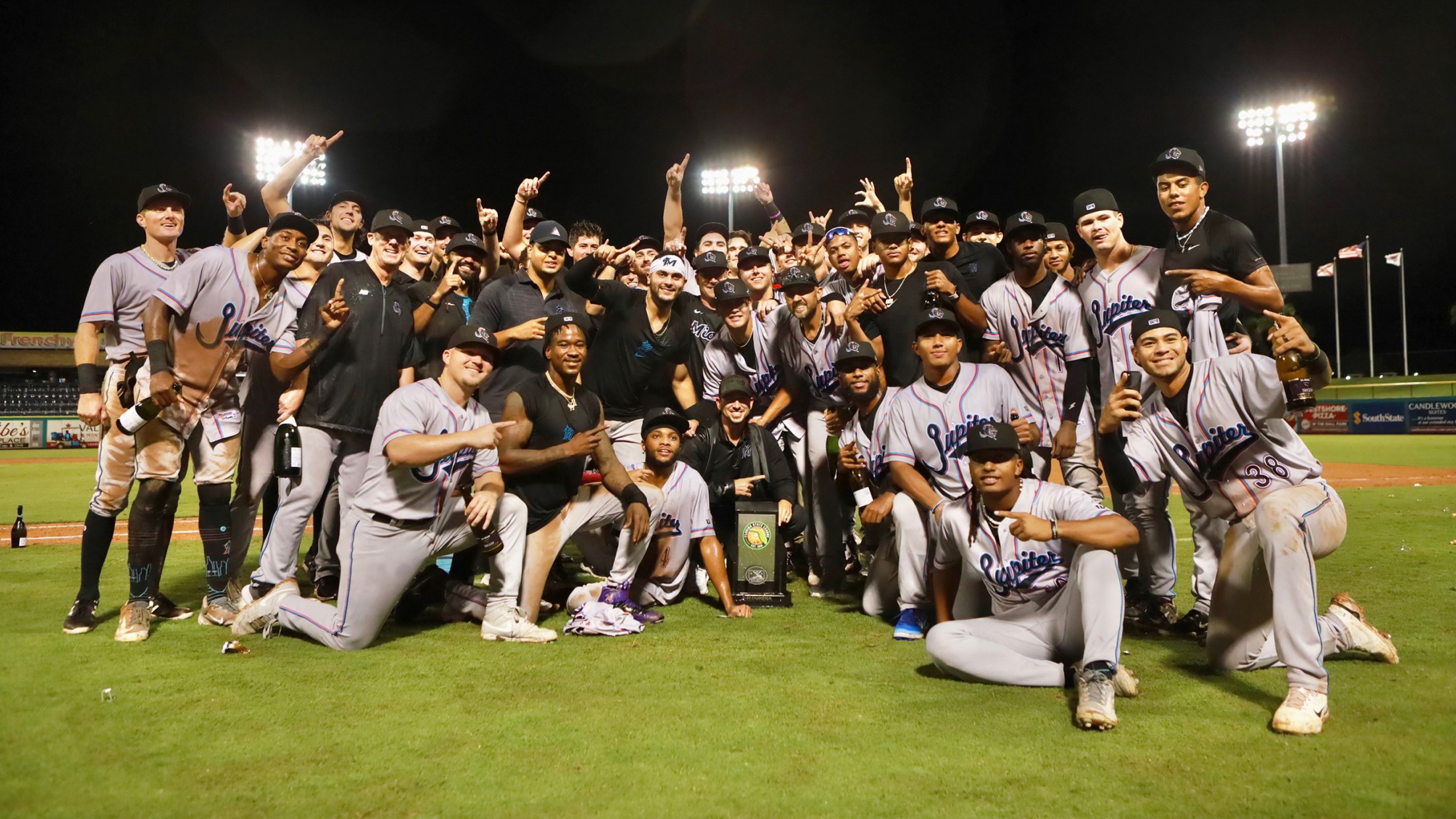 Jupiter hammers down first FSL championship
Pitching, small ball complete turnaround by Marlins affiliate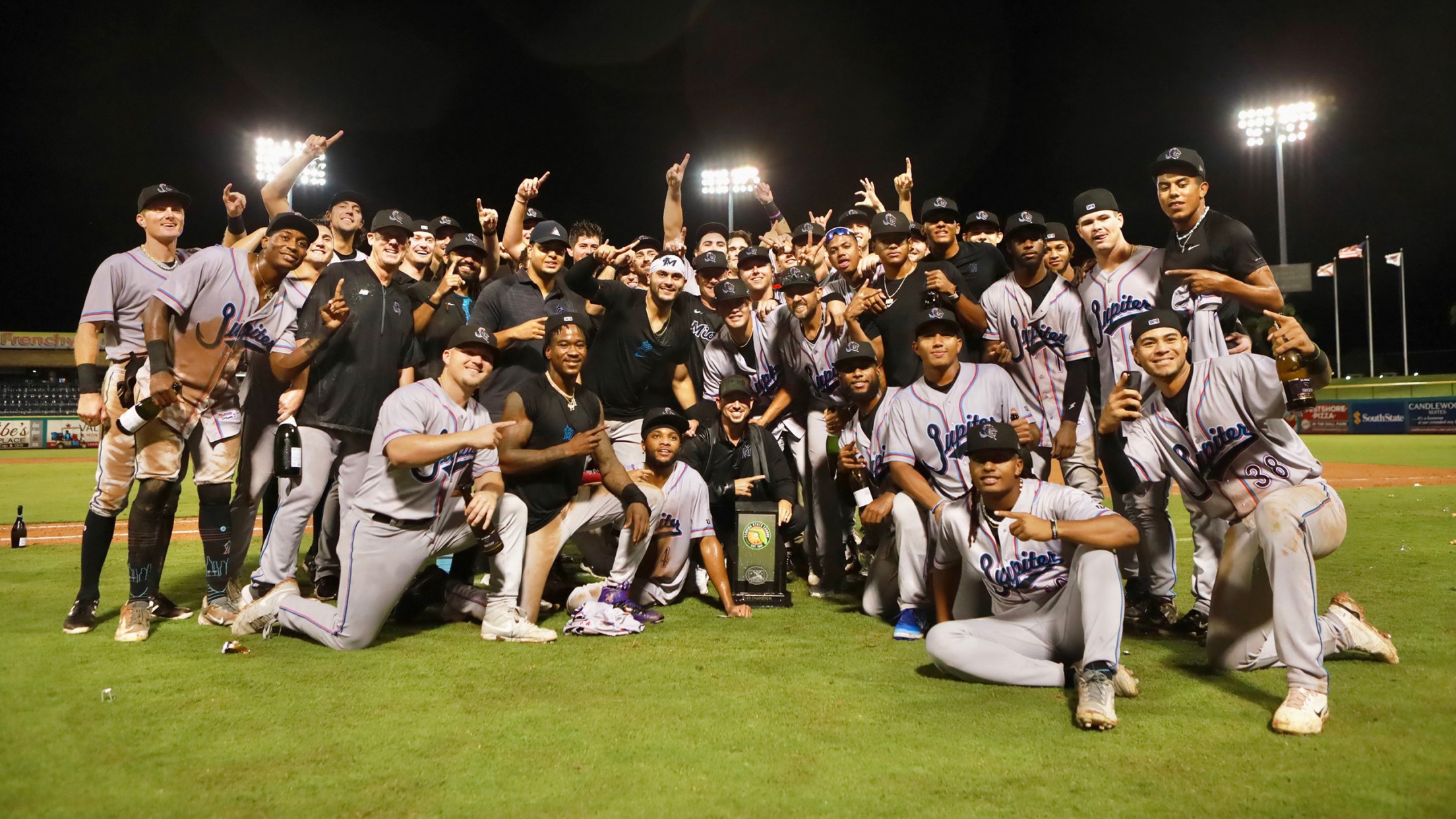 It took a first-year manager to steer the Jupiter Hammerheads, the Marlins' Single-A affiliate, to their first Florida State League championship. After going 35-31 in both the first and second halves of the season, Nelson Prada's Hammerheads were a model of consistency in the East Division this season. And Jupiter
Justin Crawford, Wen-Hui Pan Named Florida State League All-Stars
Crawford Also Named MVP, Top MLB Prospect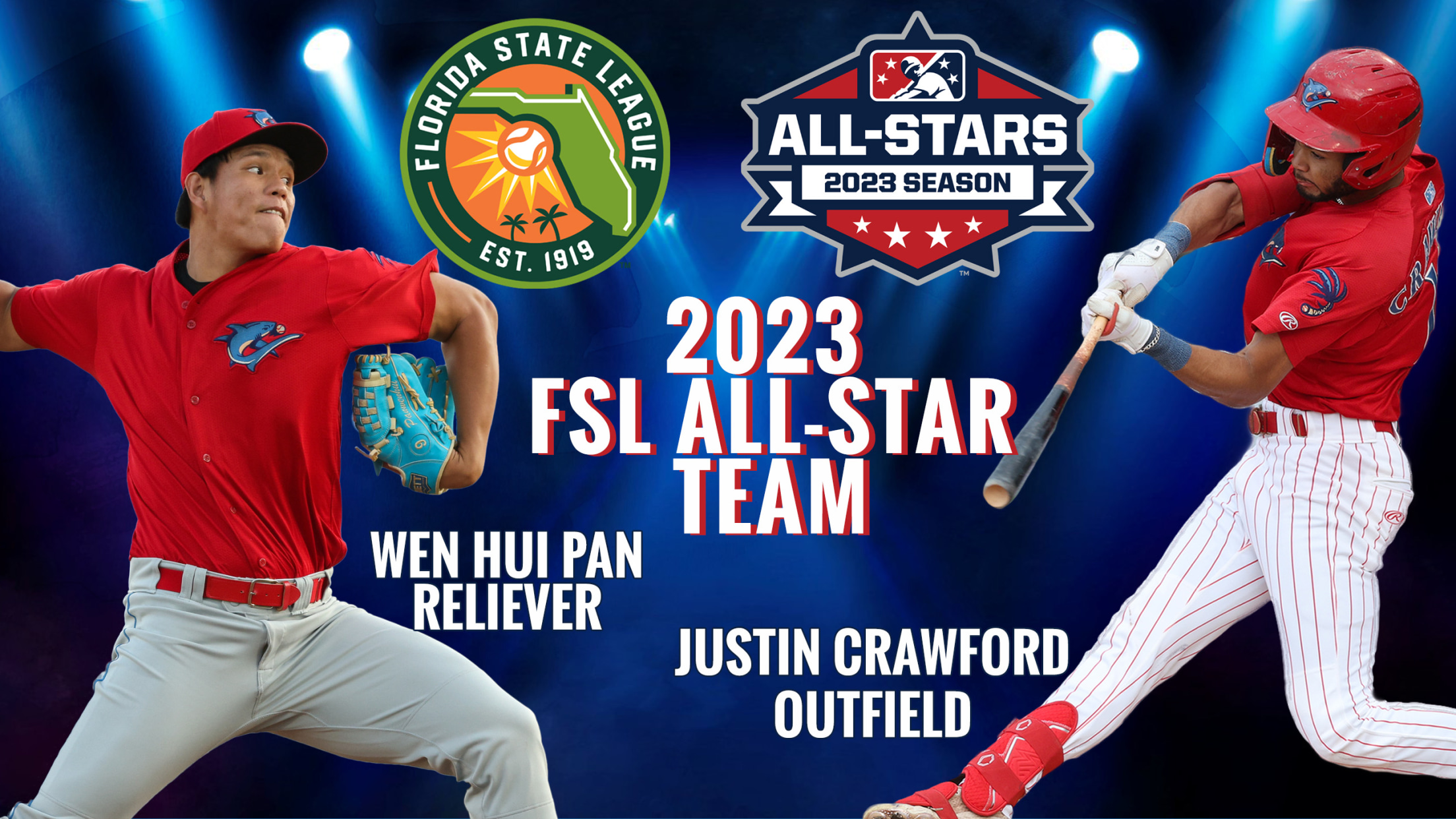 The Clearwater Threshers had two players named to the 2023 Florida State League All-Star team: Outfielder Justin Crawford, and reliever Wen-Hui Pan. Crawford was also named League MVP and Top MLB Prospect. Though both All-Stars were promoted to High-A Jersey Shore in August, they played the majority of their games
Jonathan Petit Wins FSL August Pitcher of the Month
Petit is First Thresher With Monthly FSL Honor in 2023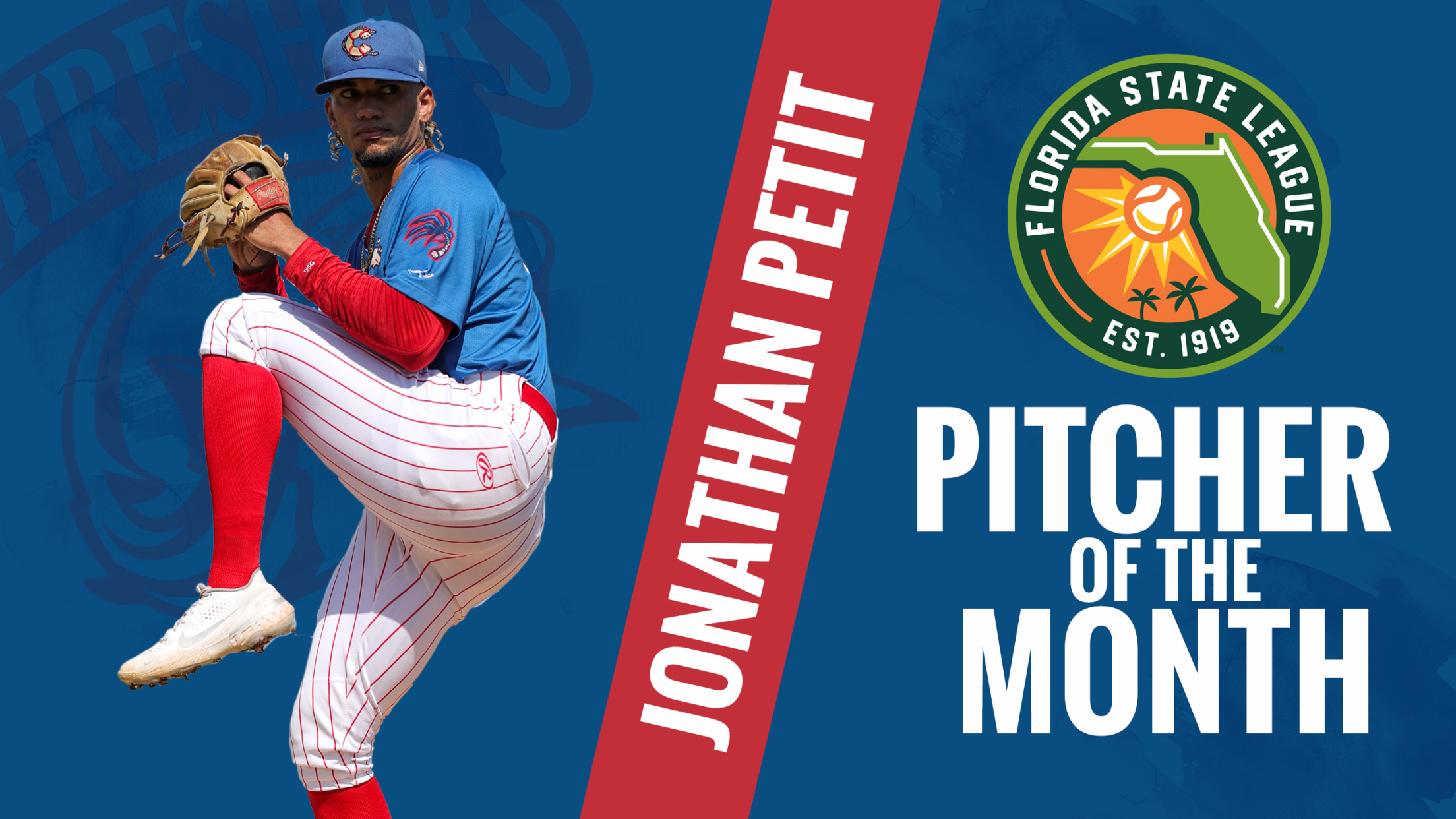 Right-handed pitcher Jonathan Petit took home the Florida State League's Pitcher of the Month award for August, finishing with a 2-0 record in four appearances (three starts) and a 2.78 ERA with 28 strikeouts in 22.2 innings pitched. The Threshers won all four games in which Petit appeared, including the
Trio spins Palm Beach's first no-hitter since 2012
Cards No. 11 prospect Hence sets tone with three perfect frames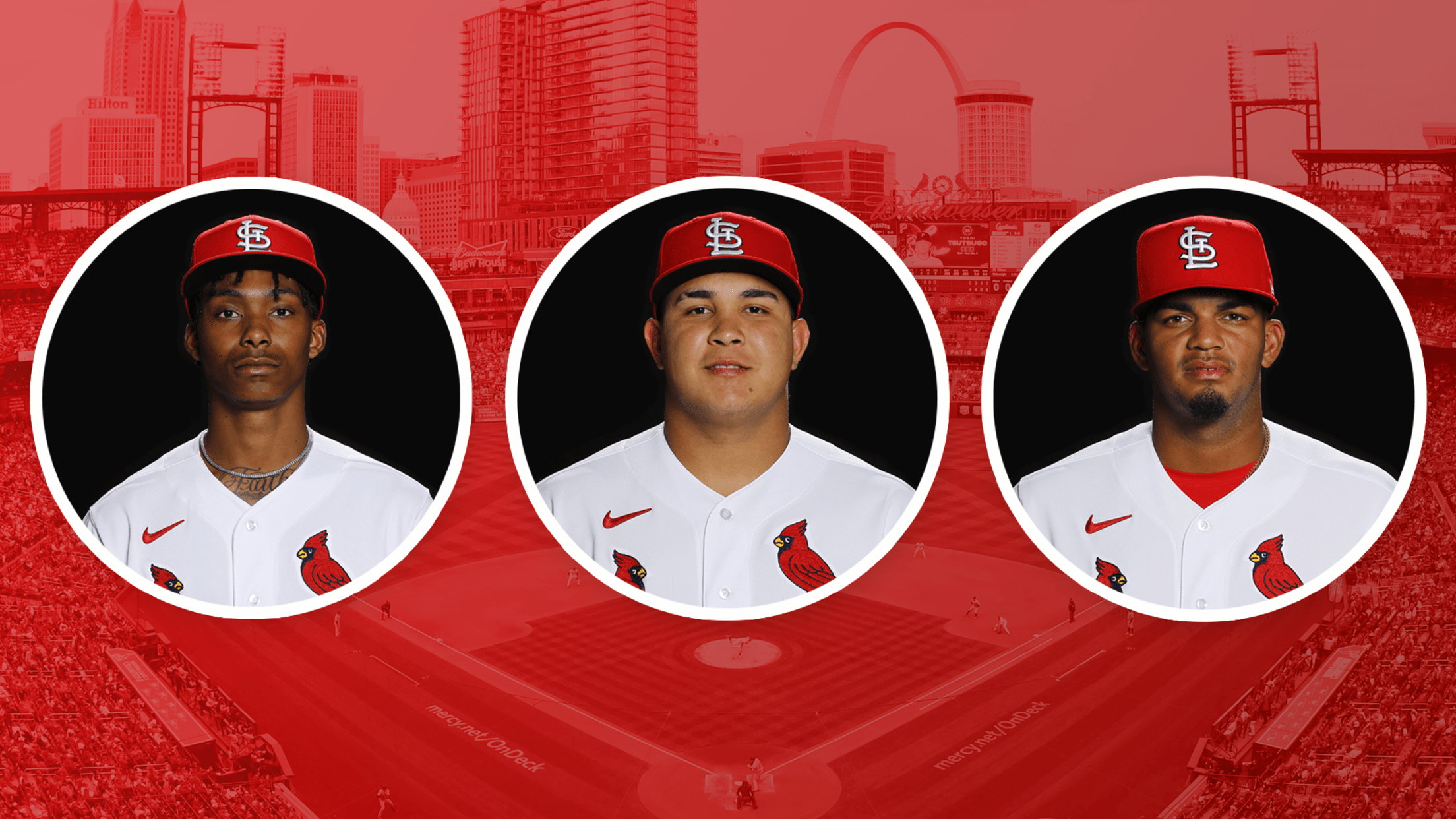 After a tough May, Single-A Palm Beach is turning things around in June, going 7-3 to start the month. And on Wednesday, the club was given the perfect opportunity to recognize their efforts -- a no-hitter. Cardinals prospects Tink Hence, Jose Moreno and Roy Garcia combined for Palm Beach's first
Mascots pitch in on Real Men Wear Pink campaign
Clubs get creative in support of Breast Cancer Awareness Month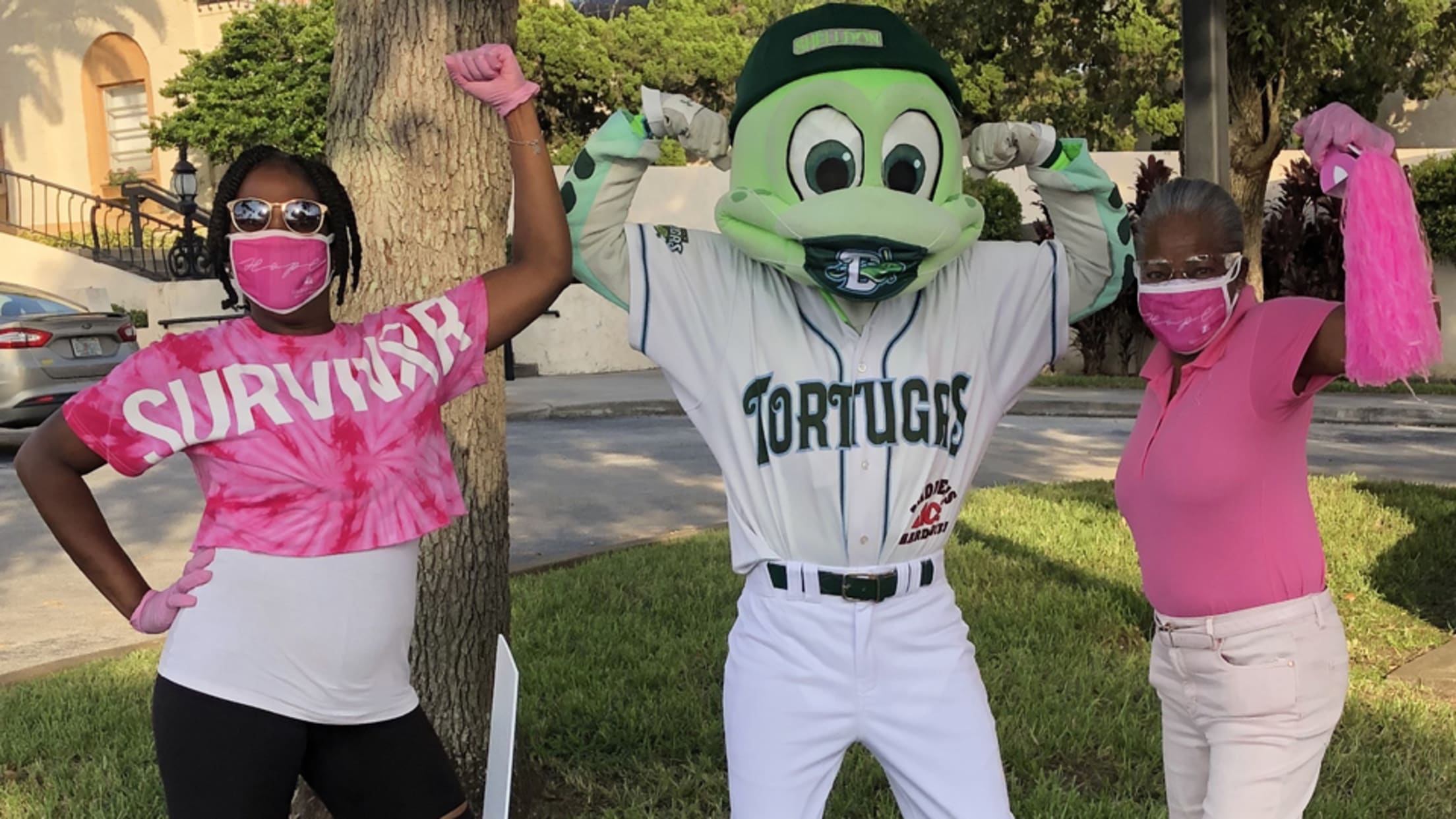 In any given October, Minor League mascots find themselves free of the demands of the past season and turn their attention to a more serious matter. They raise research funds and awareness for a disease that affects well over 250,000 families in the United States annually, harnessing the support of
Toolshed: Recent noteworthy FSL seasons
Isabel's homer record, Moore's big K year stood out in 2010s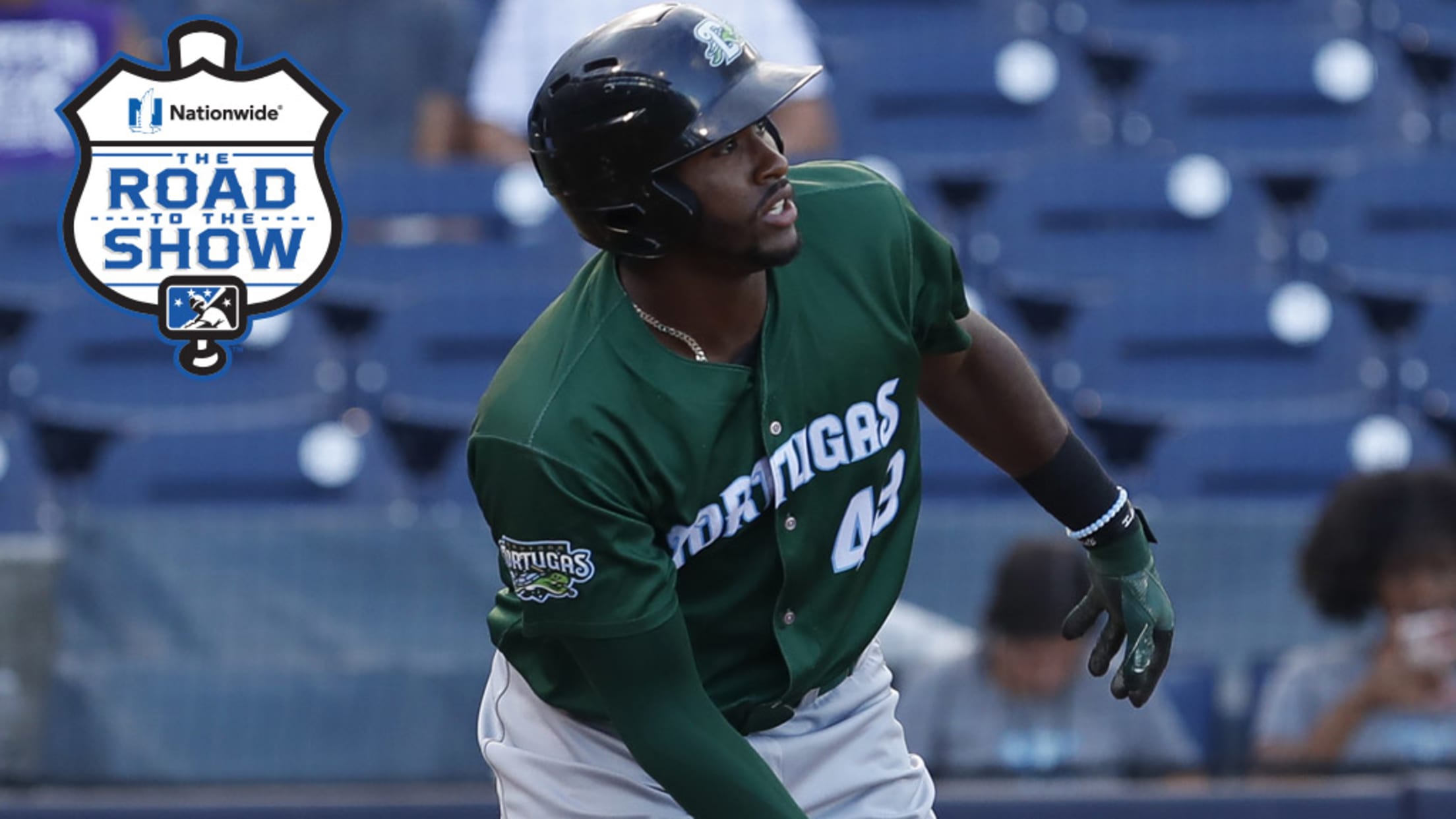 This space started honoring the short-season leagues after their respective campaigns were delayed in June. Now, following the cancellation of all Minor League Baseball in 2020, we're turning it into an appreciation of the full-season circuits as well. So Toolshed is revisiting the 10 most notable individual seasons put together
Did you know? Florida State League edition
Unique facts for each of the Class A Advanced circuit's 12 clubs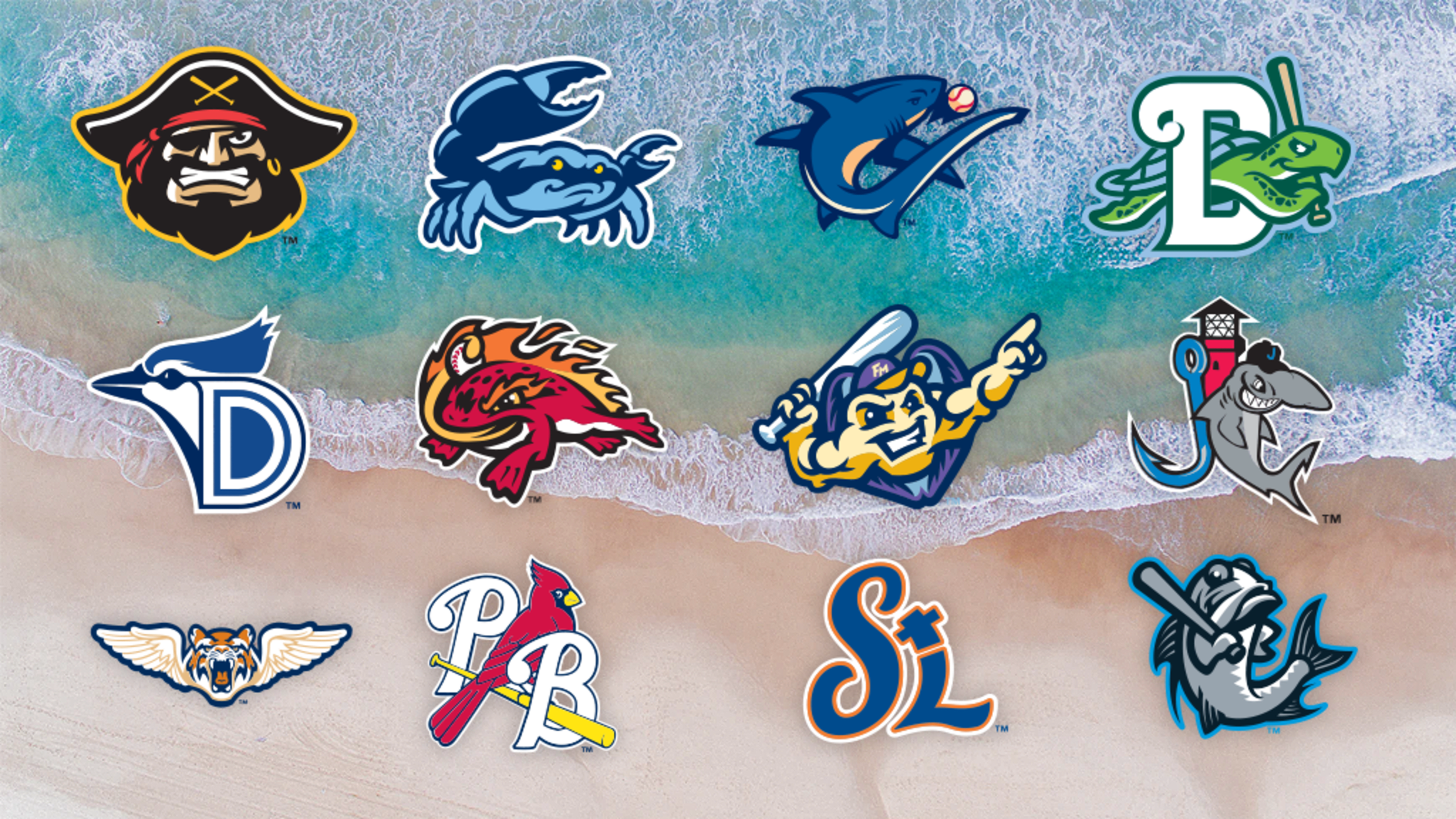 When it comes to size, scope and longevity, few, if any, sporting bodies can rival Minor League Baseball. With 160 teams in nearly as many markets, there are innumerable nooks and crannies to explore. This marks the eighth installment in a 14-part series dedicated to such explorations, providing one unique,
FSL announces Covid-19 relief efforts in all member cities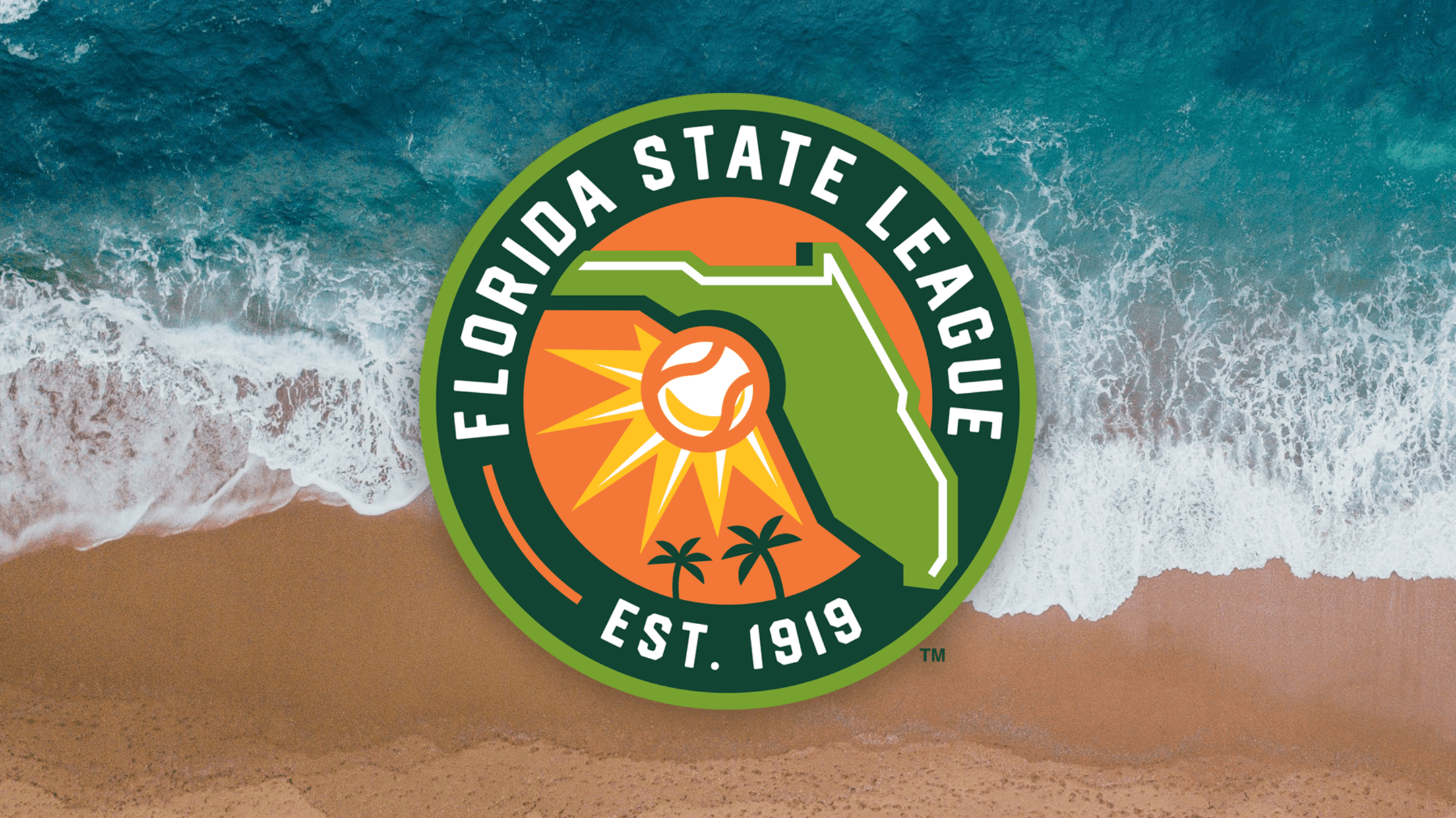 Today the Florida State League announced that all its member teams will be participating in a League wide effort to support Covid-19 relief. The 12 teams have partnered with LiveSource to set up an auction site that will make bidding for auction items a simple and efficient process. The collectible
Mussels come up mighty during COVID-19 testing
FSL club serves lunch to state workers, provides food for charities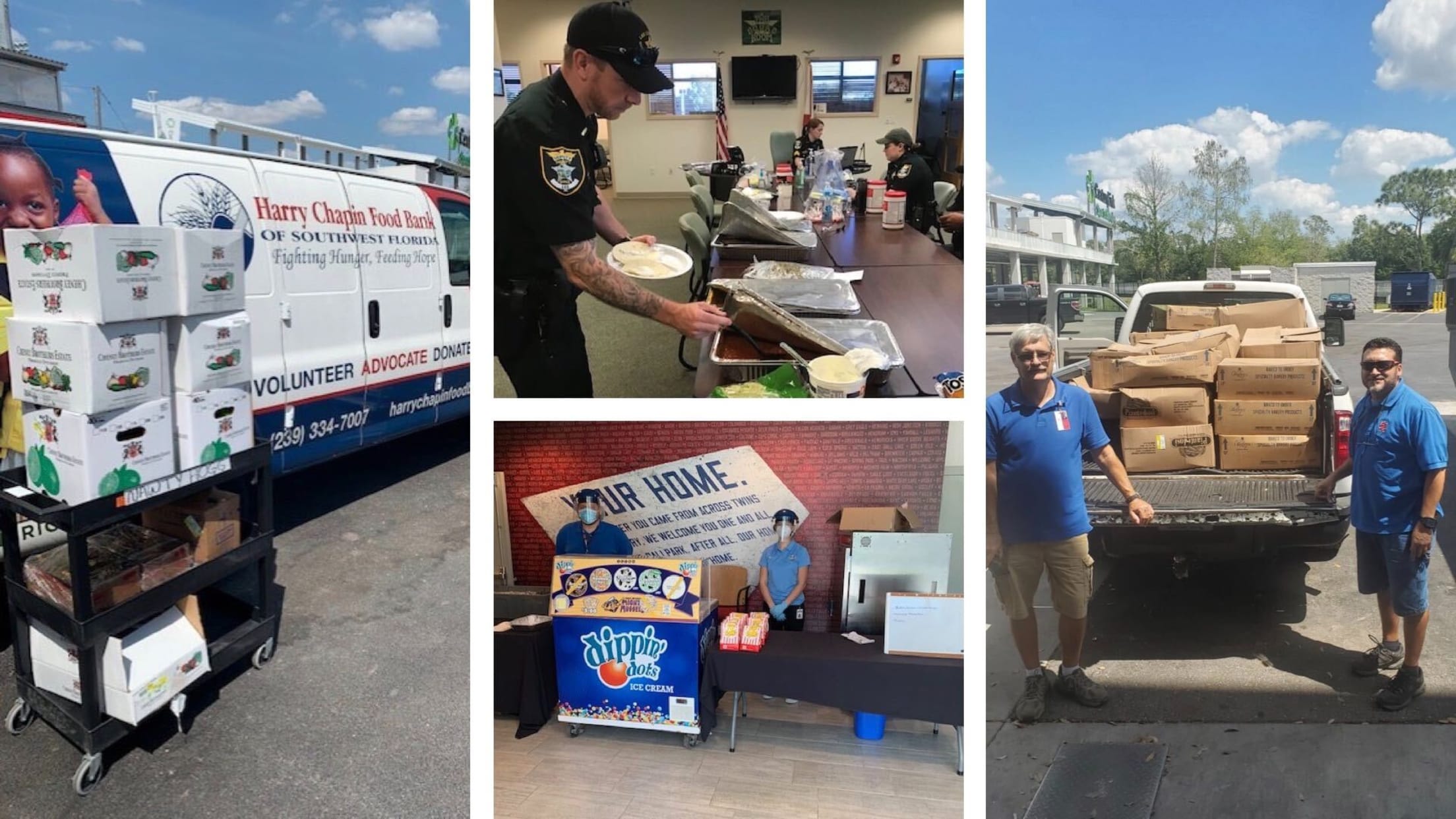 FORT MYERS, Florida -- Things were finally starting to get back to a semblance of normal for general manager Judd Loveland and employees of the Fort Myers Mighty Mussels. After a month of working from home due to the statewide shutdown from the COVID-19 pandemic, Loveland began going back into
Movie Night on a Minor League Baseball field
Tortugas screen Jackie Robinson biopic at namesake ballpark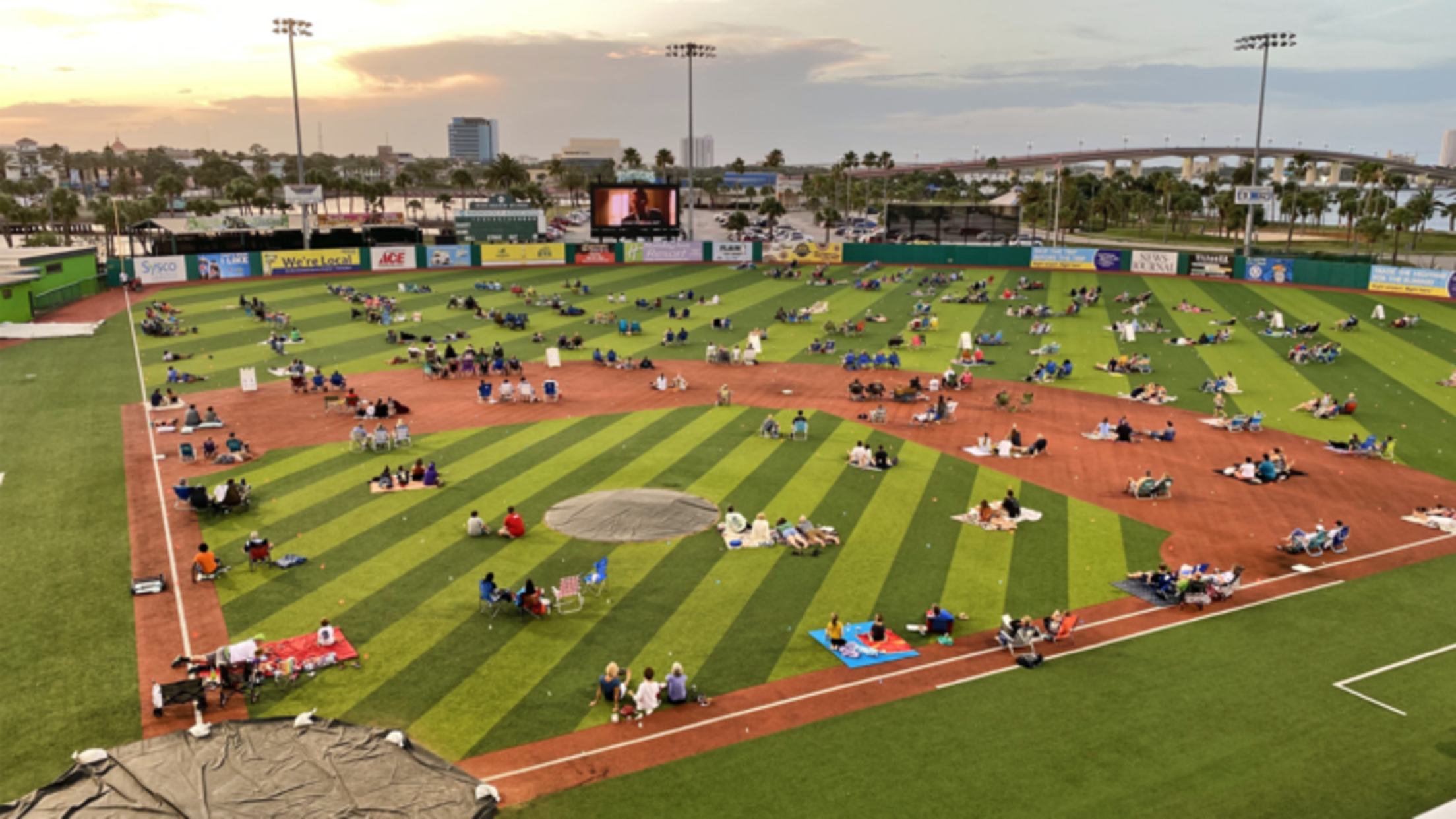 These days, Minor League Baseball fans aren't able to watch players take the field. But last Friday in Daytona Beach, they were able to take the field themselves. The Daytona Tortugas staged what currently stands as the biggest ballpark event of the would-be 2020 Minor League season, hosting nearly 600
Bucs prospects lead South to All-Star win
Mitchell secures MVP honors; Swaggerty smacks solo homer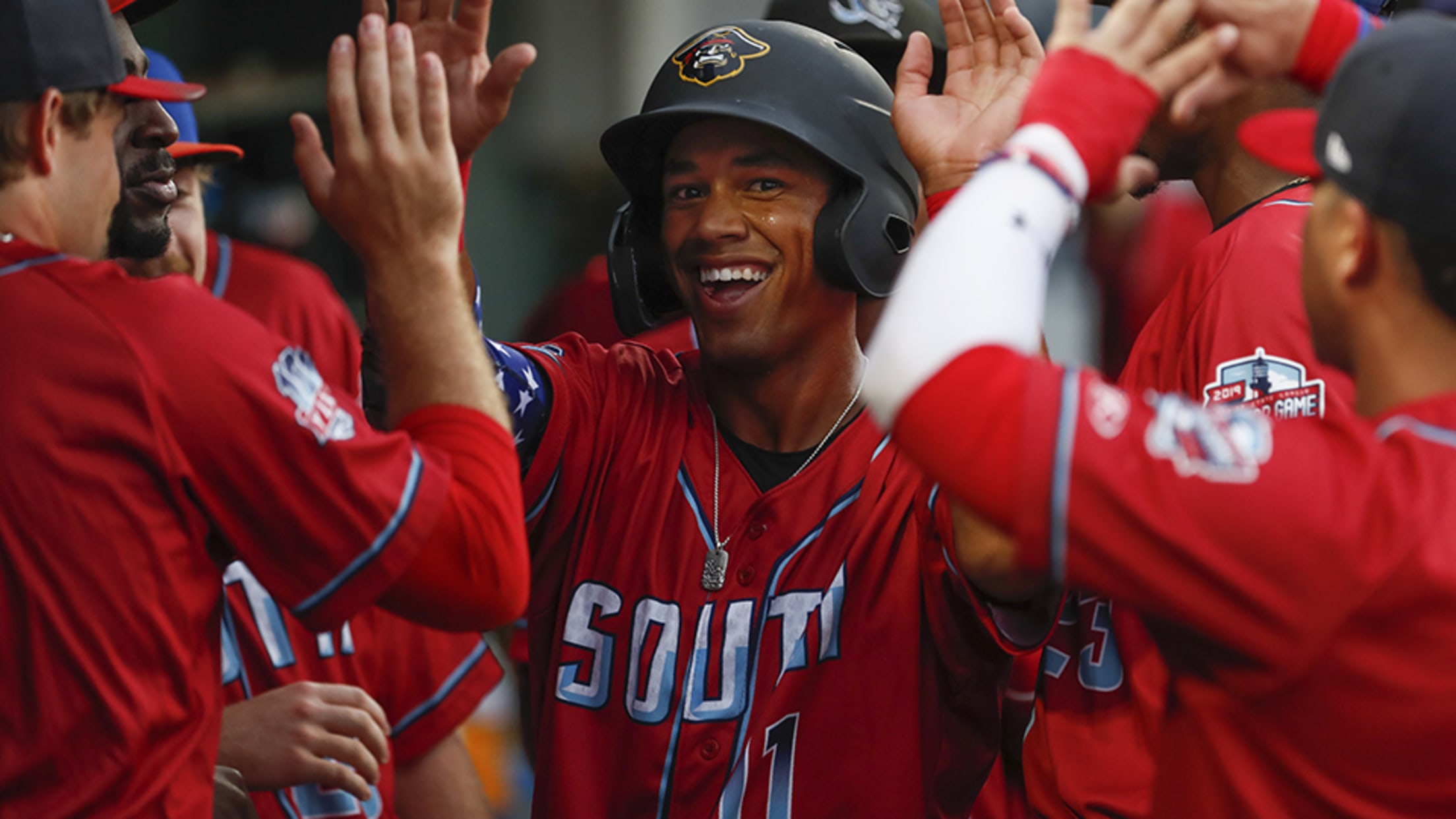 JUPITER, Fla. -- Cal Mitchell and Travis Swaggerty, two of the Pirates' top prospects, powered the South Division to a 2-0 victory in a Florida State League All-Star Game delayed once by rain and once by a lighting celebration gone wrong.Mitchell, rated sixth in the Pittsburgh system, led off the
Lewis, India headline FSL All-Star rosters
First-rounders Swaggerty, Larnach also tapped for June 15 game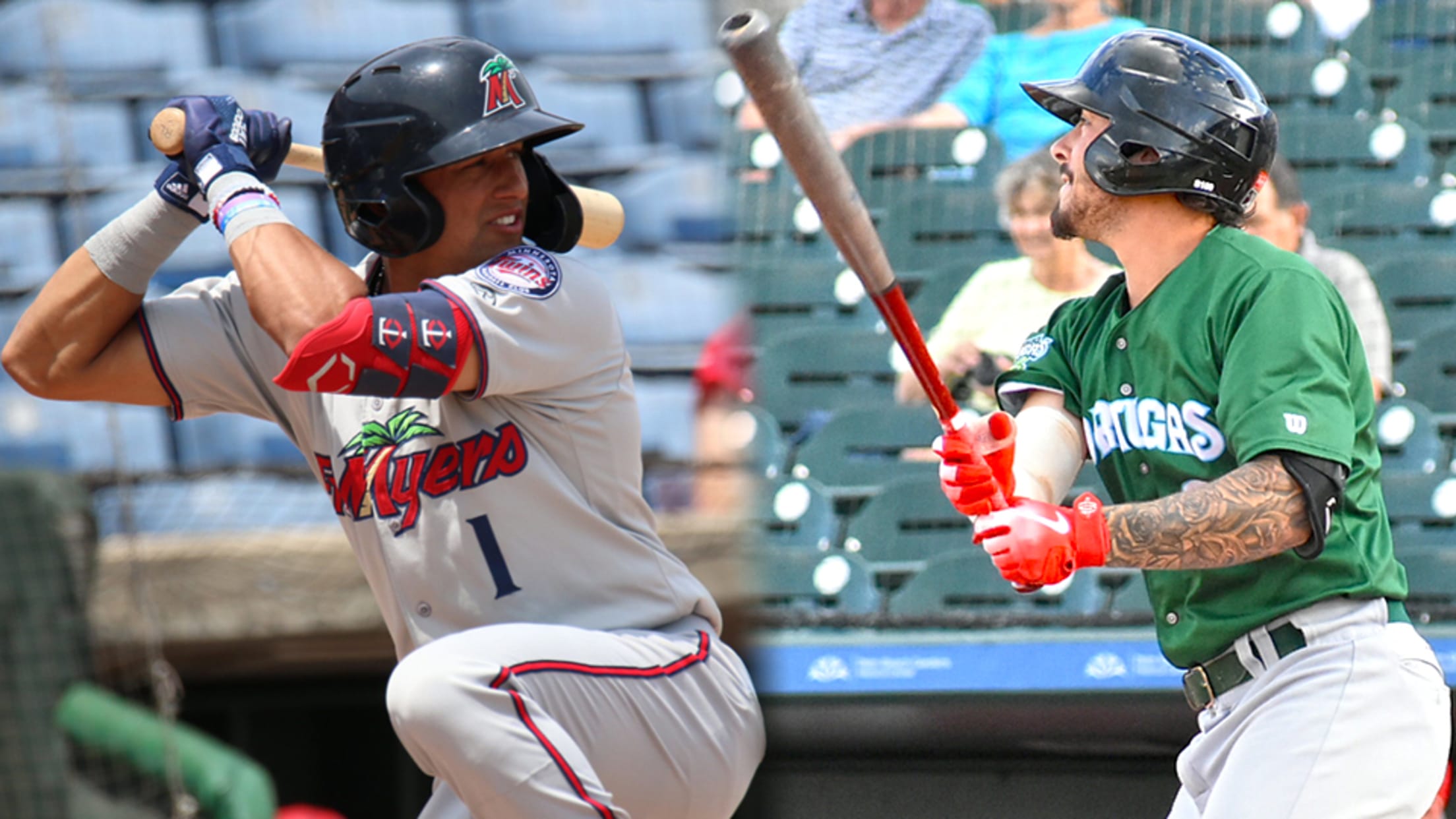 Twins top prospectRoyce Lewis and Reds No. 4 prospect Jonathan India headline the list of players headed to Jupiter this summer for the 2019 Florida State League All-Star Game.FSL president Ken Carson released the rosters for the June 15 exhibition at Roger Dean Chevrolet Stadium, with Lewis, India, Travis Swaggerty,
Castillo named All-Star MVP in home park
Yankees prospect sparks North to Florida State League win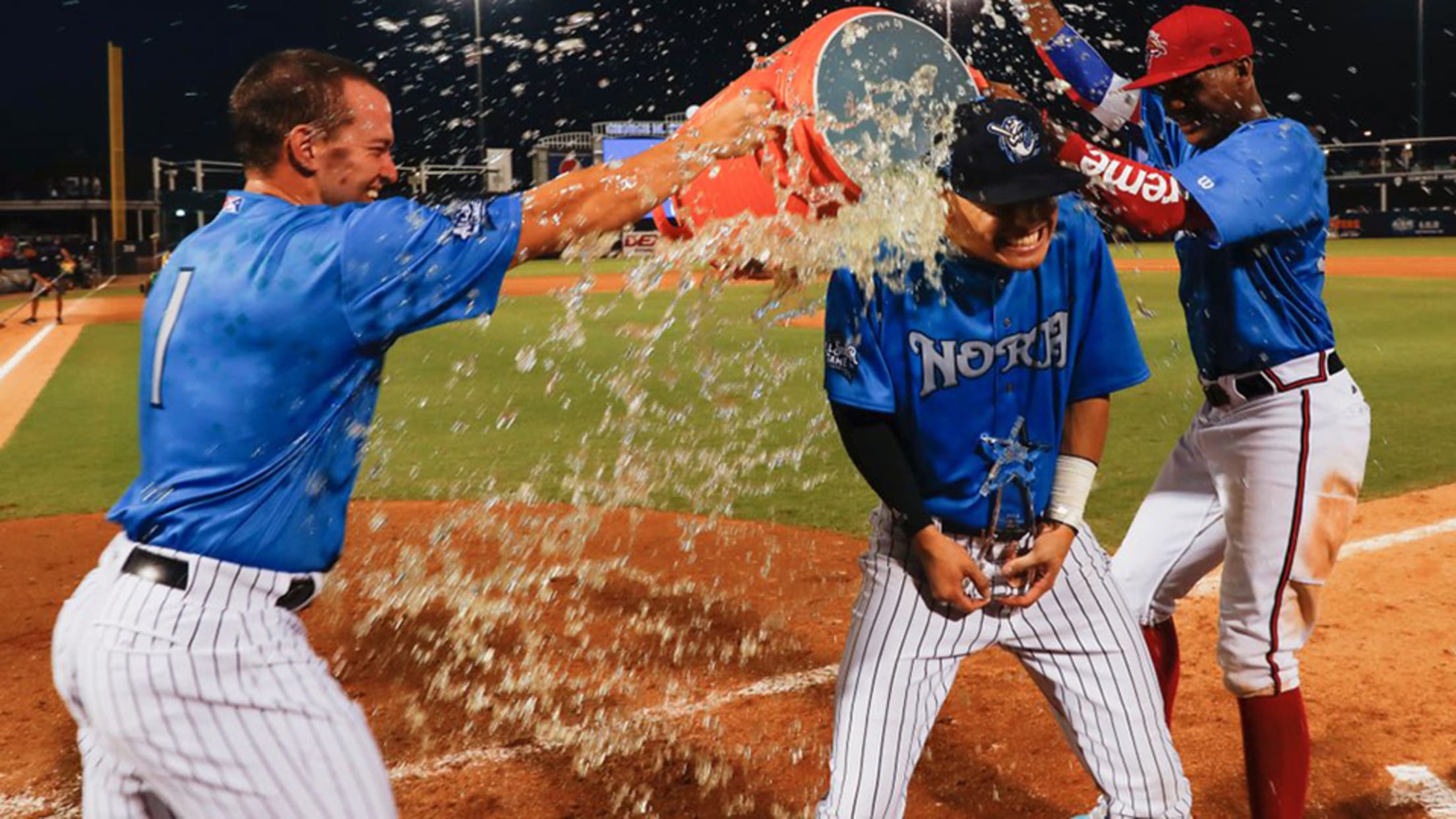 Diego Castillo has enjoyed hitting at his home ballpark this season.At the Florida State League All-Star Game on Saturday, the Yankees prospect knocked a pair of doubles on his way to earning BUSH'S® Best All-Star MVP honors as the North Division blanked the South, 5-0, at George M. Steinbrenner Field.
Blankenhorn wins Derby after timeout
Twins No. 14 prospect edges Reds' Trammell by two long balls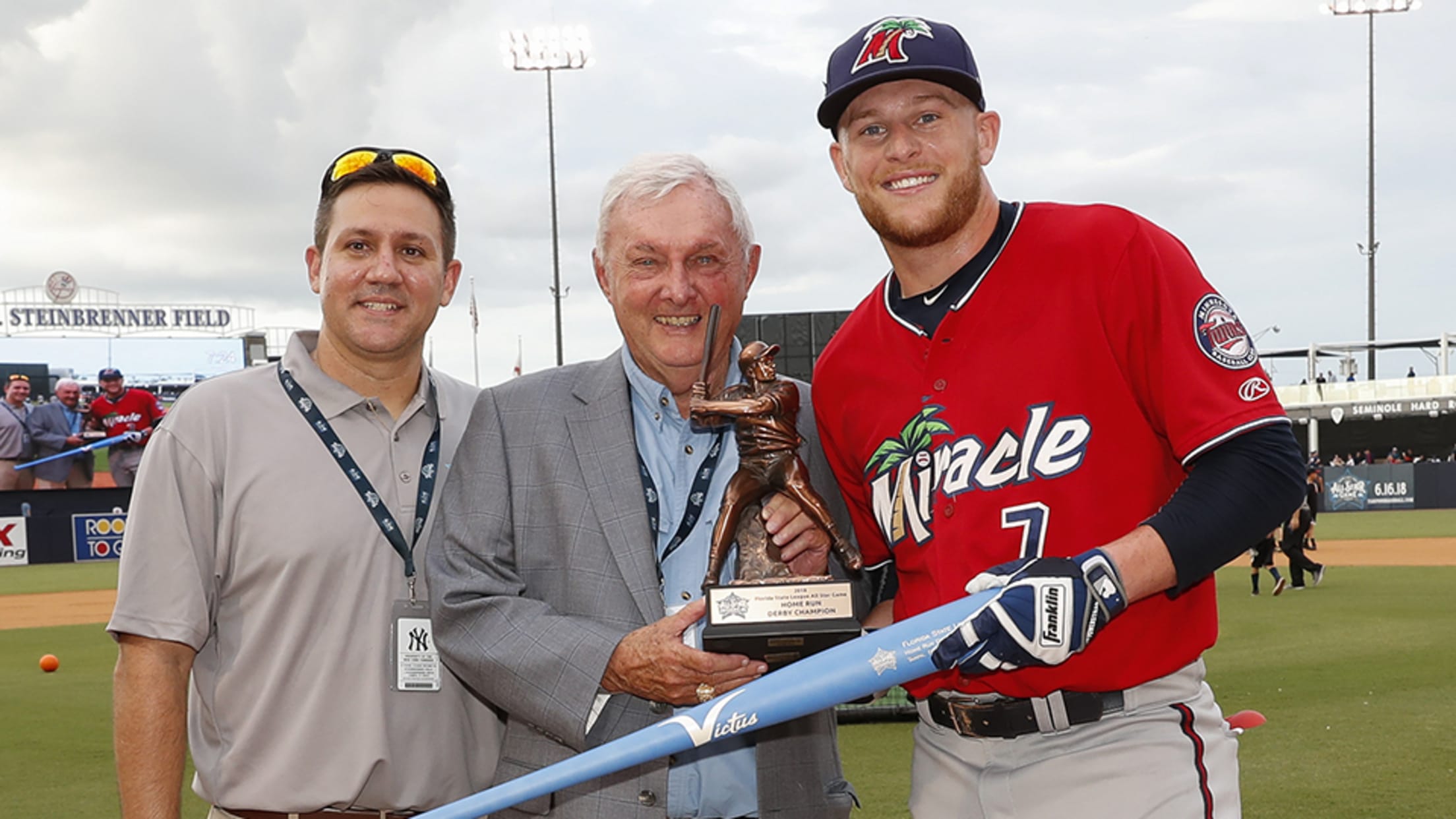 Travis Blankenhorn had to rally.The Twins' 14th-ranked prospect needed eight homers in just a minute and a half to advance to the championship round of the Home Run Derby at the Florida State League All-Star Game.
Trammell, Sanchez among FSL All-Stars
Loaded North outfield, league leader Lowe highlight rosters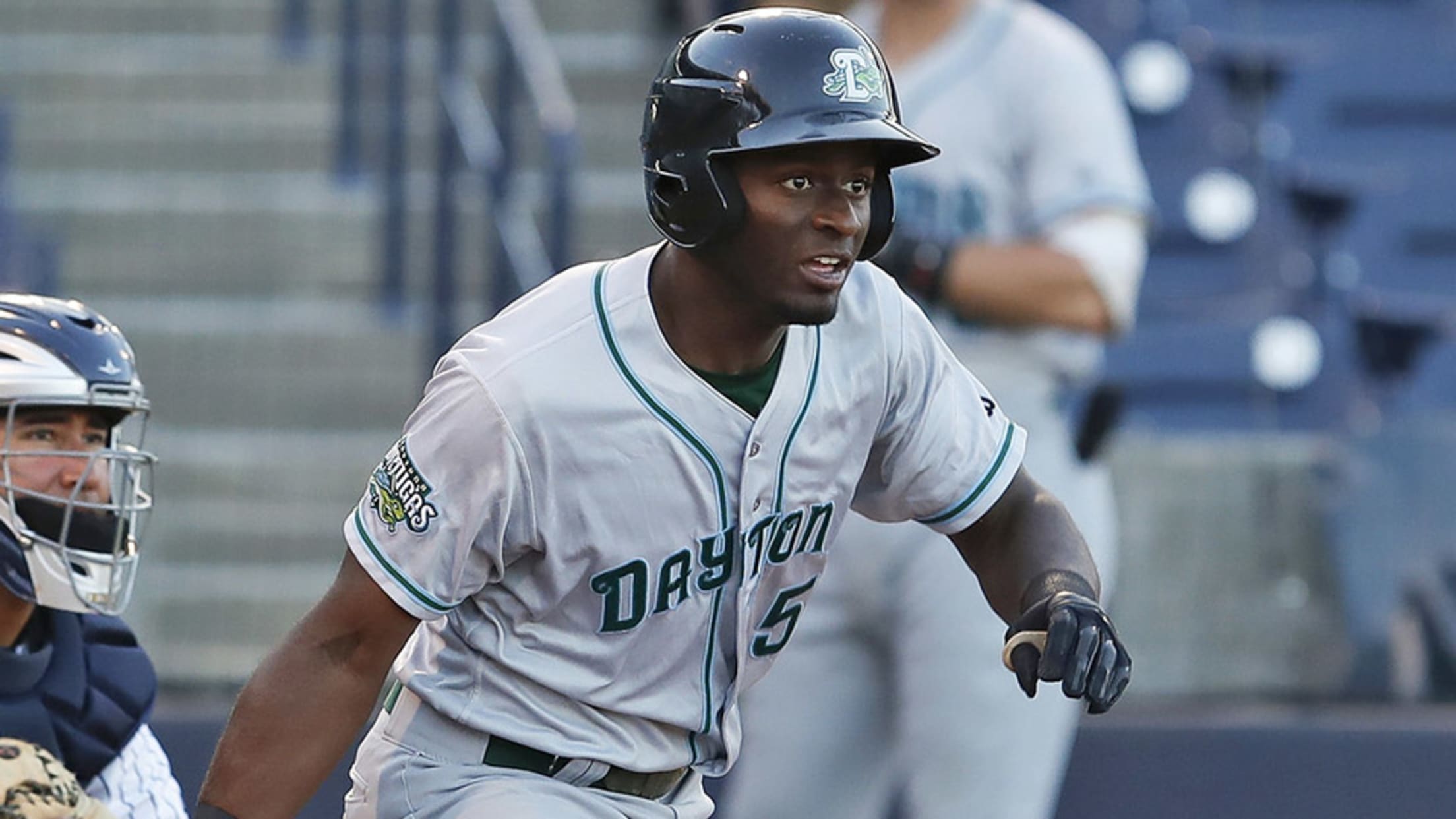 All-Star season has come to the Sunshine State. Top-100 prospectsTaylor Trammell and Jesús Sánchez highlight the Florida State League All-Star rosters, announced Friday morning. The 2018 FSL All-Star Game, which is divided between the North and South Division, will be held at Tampa's George M. Steinbrenner Field on Saturday, June 16
LaValley blasts North to All-Star victory
Yankees' Schwaab proposes during ceremonial first pitch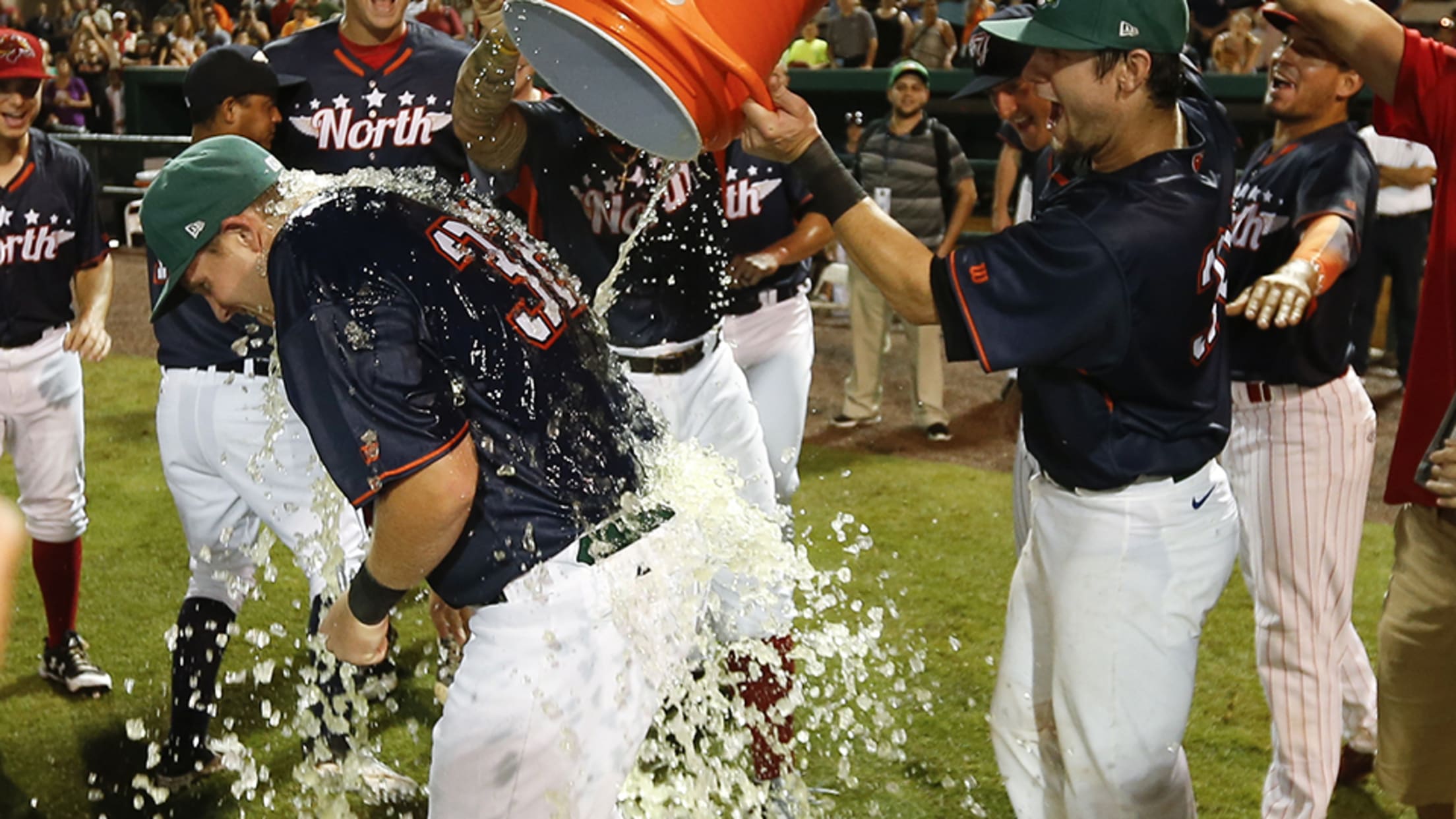 LAKELAND, Fla. -- Gavin LaValley's invitation to the Florida State League All-Star Game came a little late. He turned out to be the guest of honor.The Daytona Tortugas slugger hit a pair of two-run homers to lead the North Division to a 5-2 triumph over the South before 3,553 at
Infield trio reps Tortugas at All-Star Game
Reds prospects Senzel, Long, LaValley enjoy friendly competition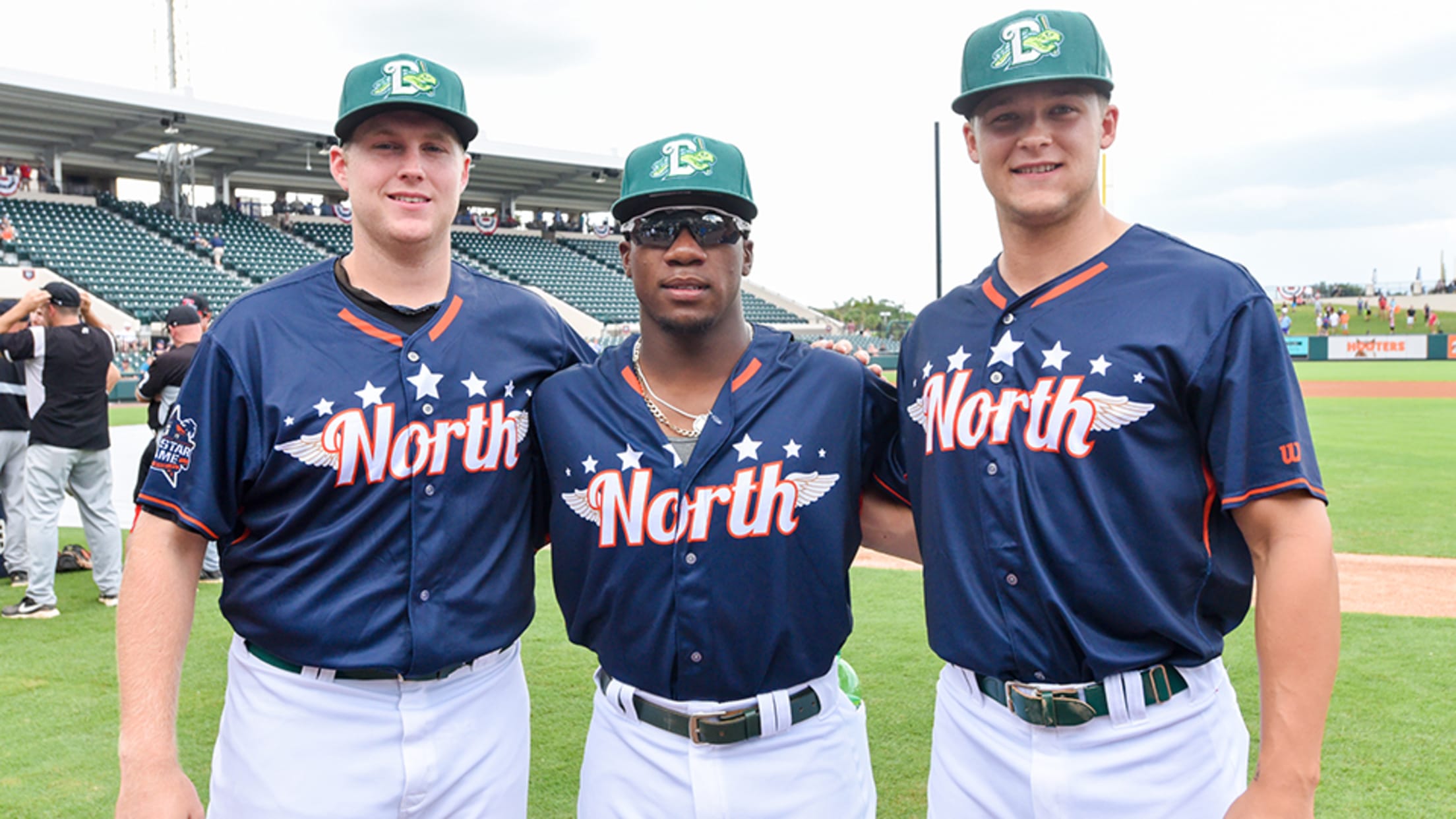 LAKELAND, Florida -- Daytona Tortugas second baseman Shed Long insists on having the "trifecta" present before talking to the media."I want Nick with me. Where's Gavin?"When Long gathers teammates Nick Senzel and Gavin LaValley, a discussion finally can begin. Well, after reporters are turned into impromptu photographers with the players'
Flying Tigers Starting Pitcher Beau Burrows Selected to Florida State League All-Star Team
Lakeland, FL - The Florida State League (FSL) 2017 All-Star teams have been announced by League President Ken Carson. The Flying Tigers are hosting the 56th annual FSL All-Star Game on Saturday, June 17 at 7:00 p.m. at Publix Field at Joker Marchant Stadium. Starting pitcher Beau Burrows will represent the Flying Tigers
Senzel, Keller highlight FSL All-Stars
OPS leader Lowe, ERA leader Burrows also tabbed for showcase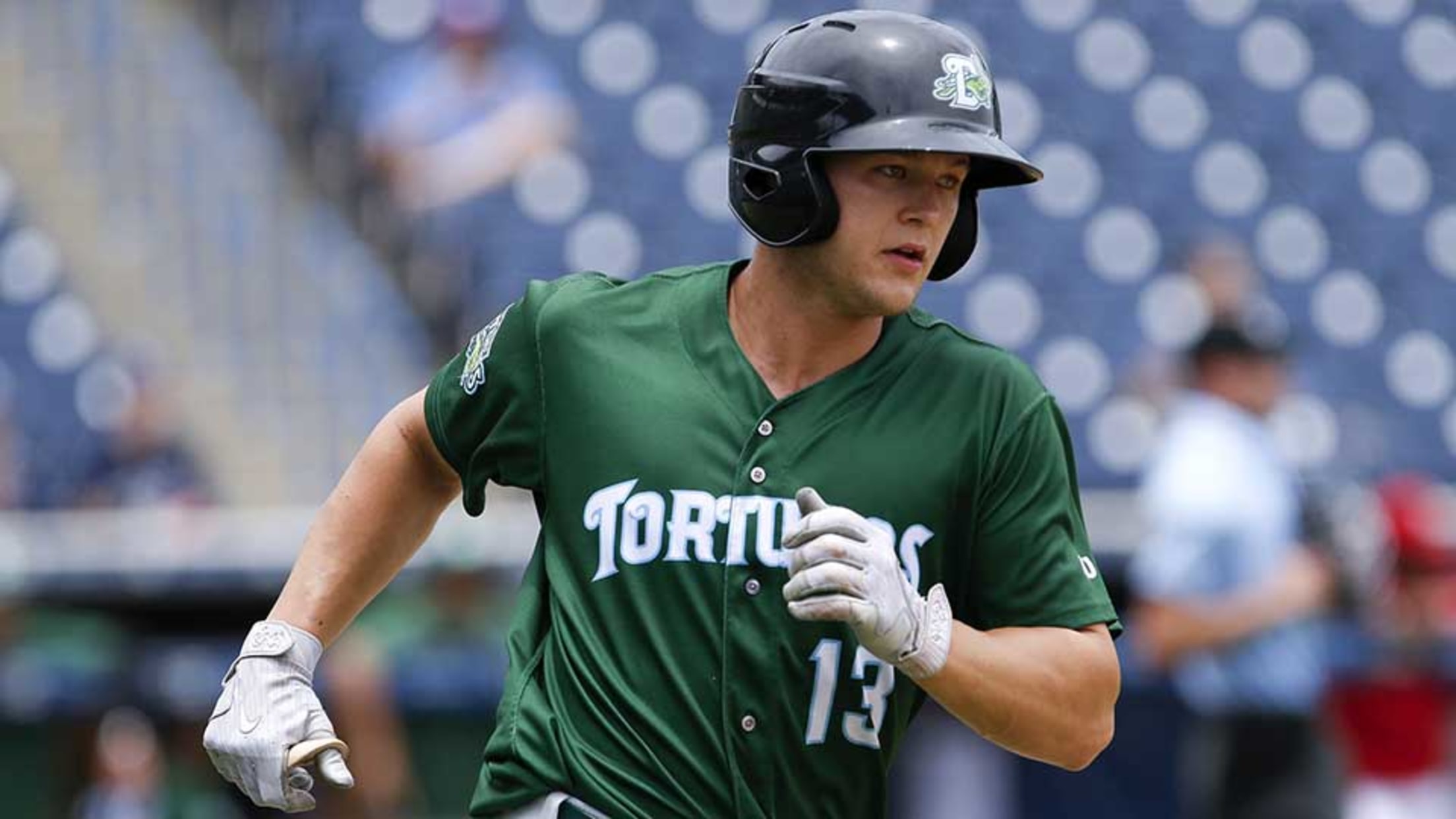 Minor League All-Star season has dawned.Three of MLB.com's top-100 prospects -- No. 20 Nick Senzel (Daytona), No. 40 Jorge Mateo (Tampa) and No. 41 Mitch Keller (Bradenton) -- highlight the Florida State League All-Star rosters, announced Thursday. The game pits the North Division against the South and will take place Saturday, June 17
Florida State League All-Star Tickets On Sale Now
Florida State League's 56th Annual Game Scheduled for June 17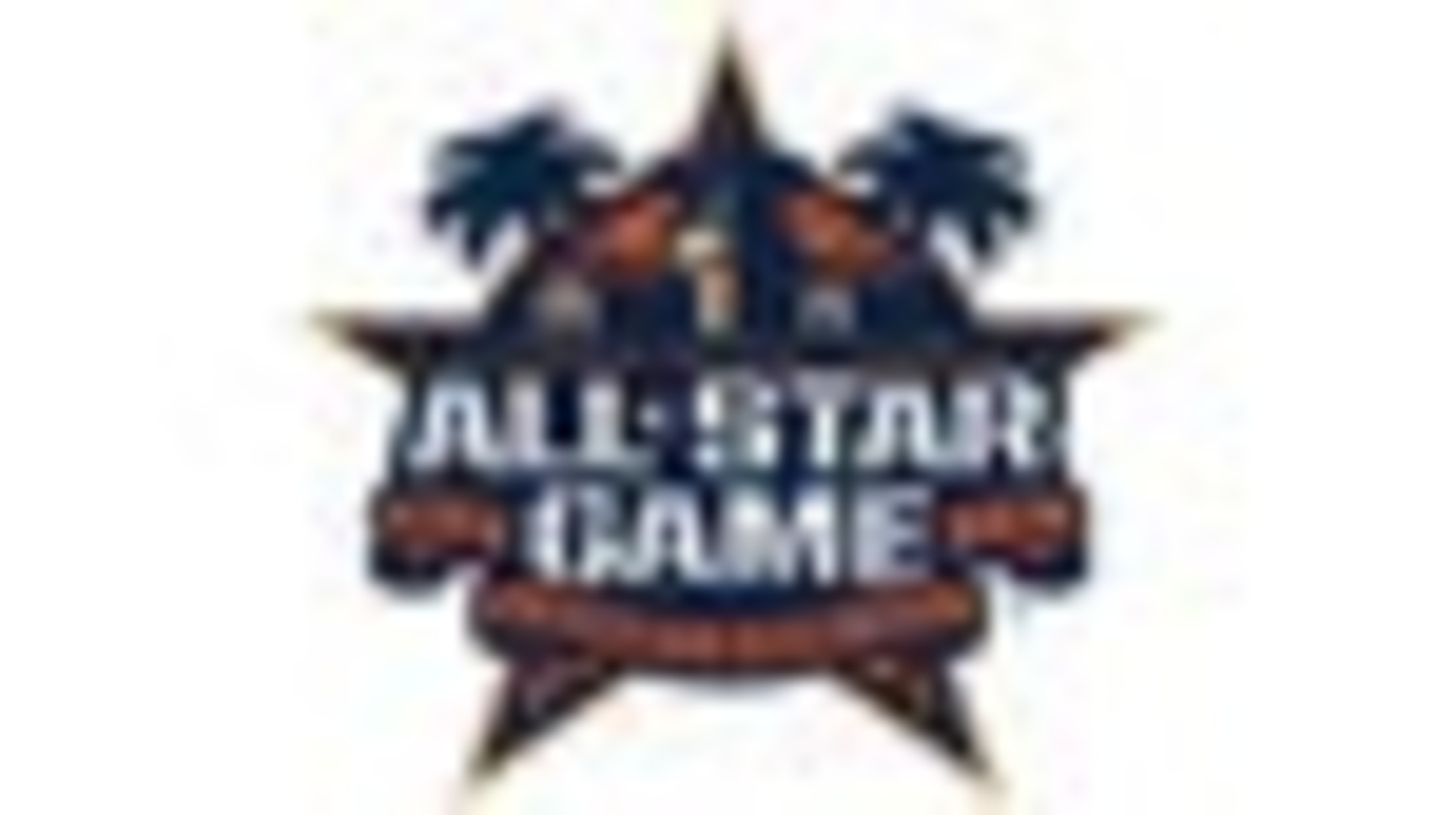 Lakeland, FL - The Lakeland Flying Tigers have been selected to host the 2017 Florida State League (FSL) All-Star Game on Saturday, June 17 at the newly renovated Publix Field at Joker Marchant Stadium in Lakeland. Lakeland has previously hosted the game in 1960, 1999 and 2006.