Copa celebrations bring la Diversión
Modesto, Columbia celebrate Latin culture with ballpark festivities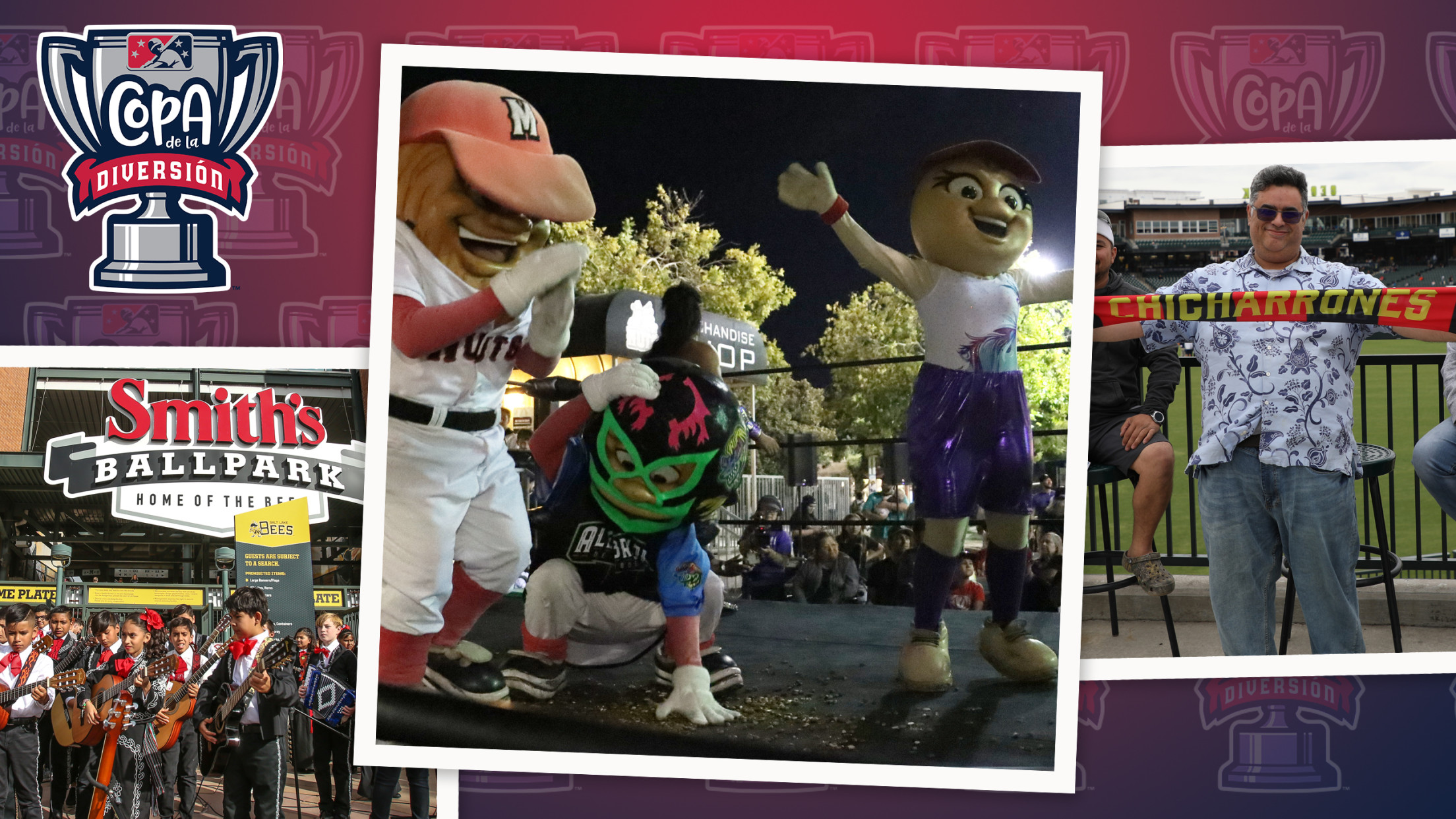 Each month, MiLB.com spotlights an aspect of Copa de la Diversión, Minor League Baseball's Hispanic fan engagement initiative sponsored by Nationwide, the program's official insurance partner. This edition celebrates the unique ballpark entertainment that lives up to the spirit of the Copa program. Check out our look at the similar
Snelling, Salas team up for five hitless frames
No. 3 Padres prospect fans 9 with 17-year-old as his backstop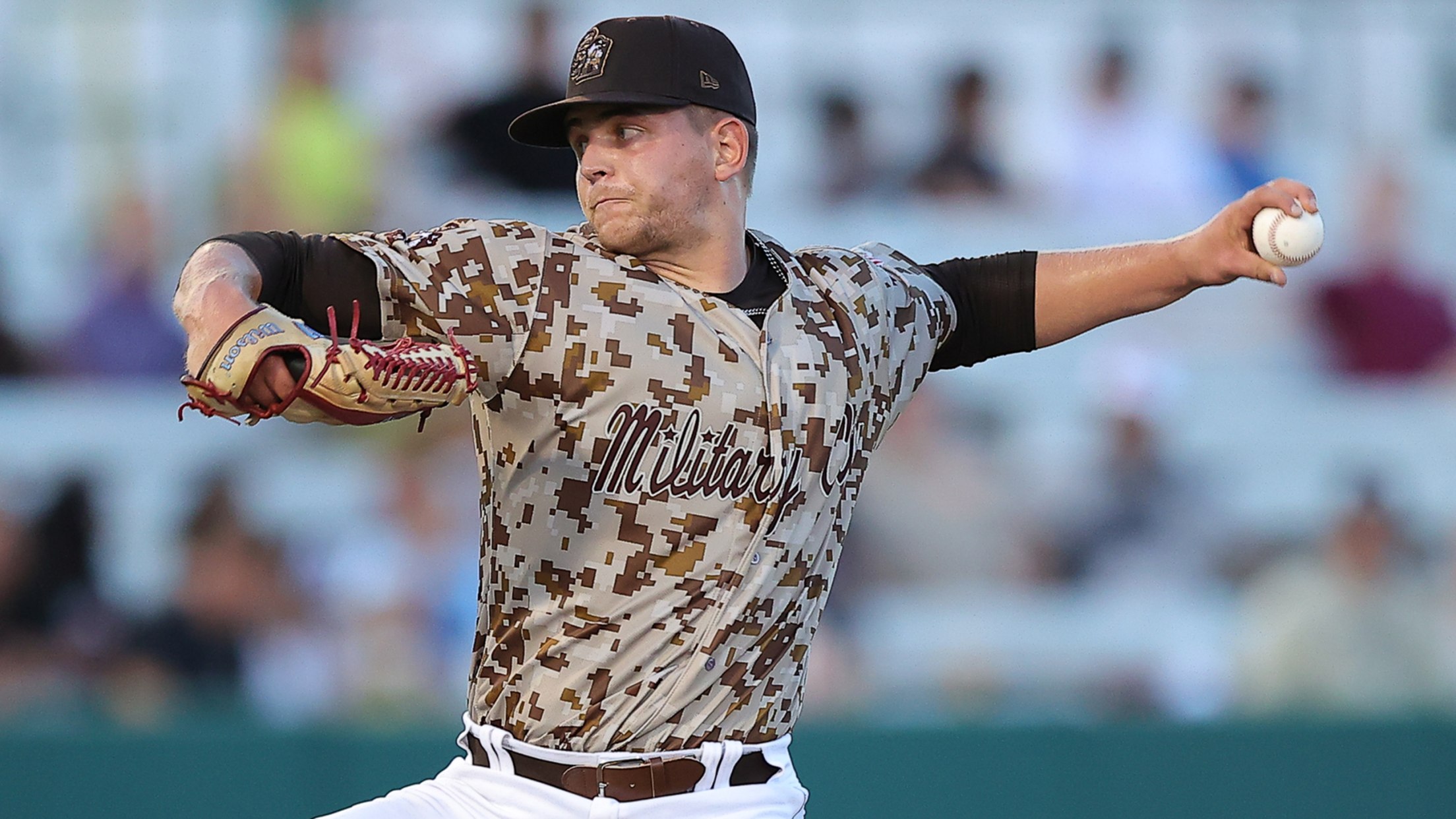 In the past couple of weeks, the news surrounding the Padres' affiliate in San Antonio revolved around Ethan Salas becoming the youngest Double-A player since 2014. On Wednesday night, Robby Snelling entered the conversation, one that did still feature Salas. The No. 3 left-handed pitching prospect in baseball per MLB
Road to The Show™: Prospects' postseason push
Holliday, Salas among biggest names impacting playoff picture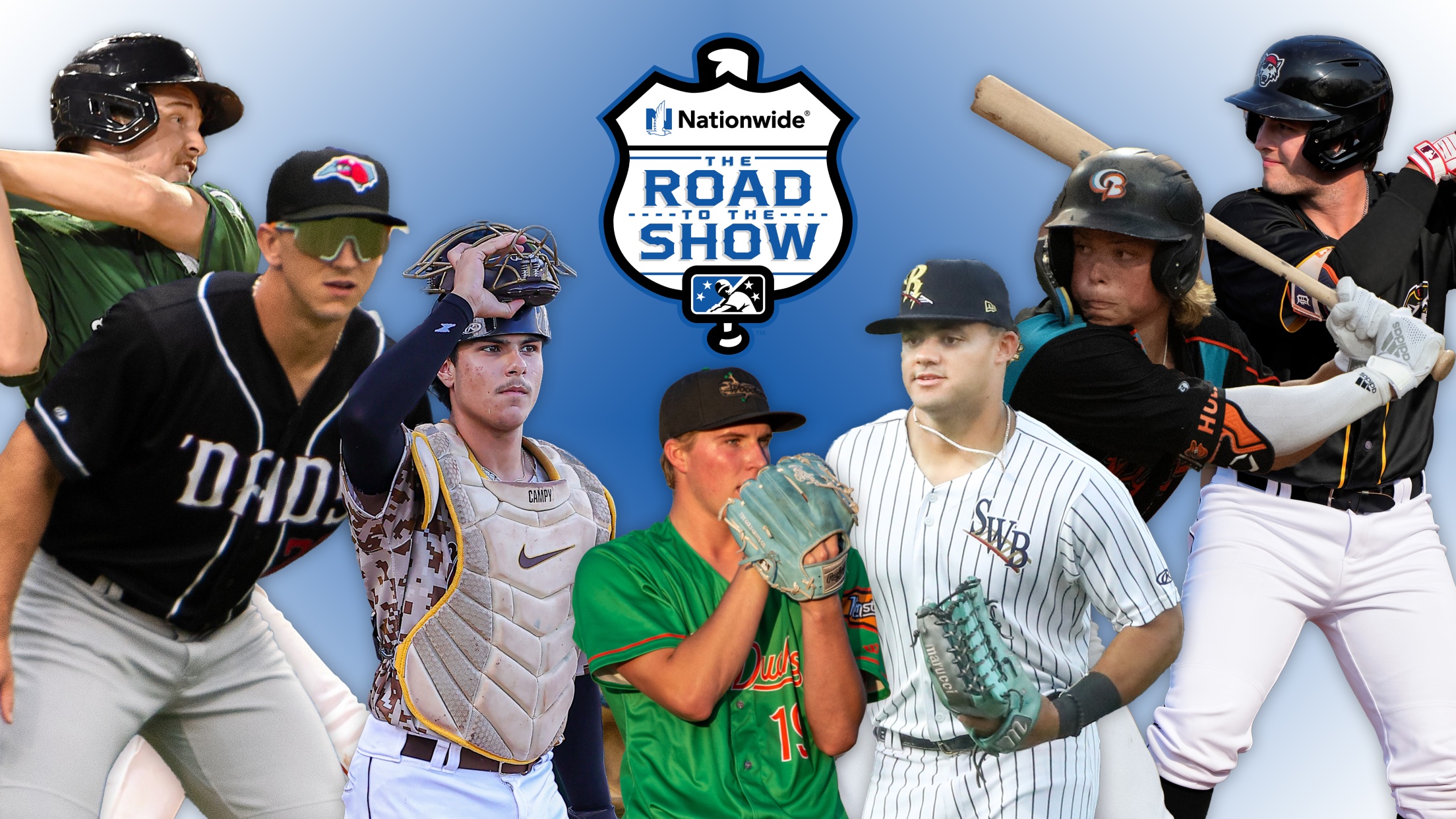 Each week, MiLB.com profiles an elite prospect by chronicling the steps he's taken toward achieving his Major League dream. For more stories about players on The Road to The Show, click here. While many clubs are battling for the final postseason spots, others have already booked their playoff tickets with
Walk-off caps teen Salas' first Double-A game
Top Padres prospect doubles to give Missions victory in the 10th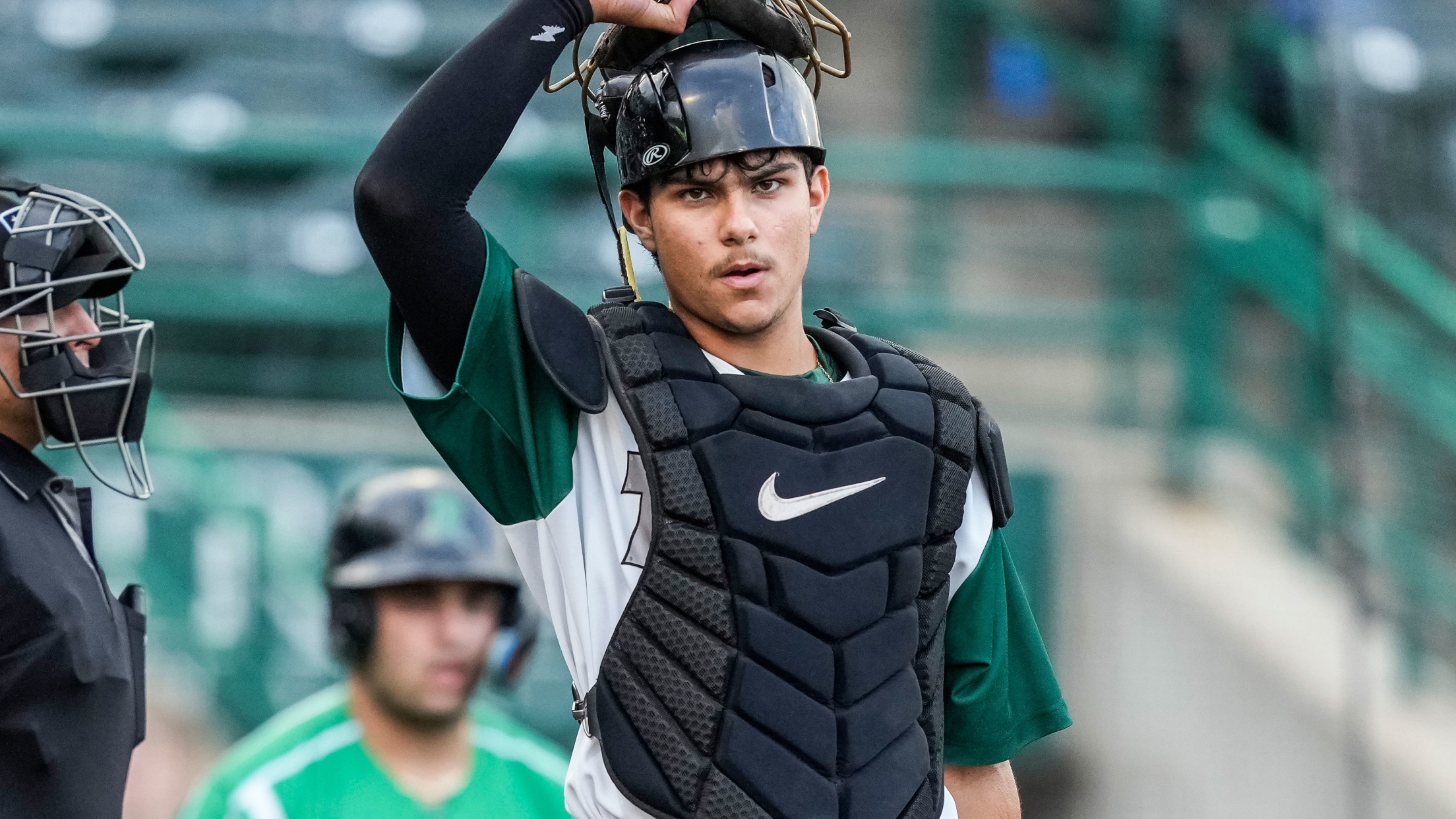 By virtue of merely suiting up for Double-A San Antonio on Tuesday night, Ethan Salas made history by becoming the first player to appear at the level at 17 years old since 2014. But Salas didn't just put on his gear -- he ripped a walk-off double in the 10th
17-year-old Salas heading to Double-A (report)
Top Padres prospect will move up to his third level of the year
Ethan Salas won't turn 18 years old until June 2024. But the Padres' top prospect continues to rise up the Minor League ranks. Salas, MLB Pipeline's No. 5 prospect, has been promoted to Double-A San Antonio, according to multiple reports. The club has not confirmed the news. The 17-year-old catcher
Merrill manufactures runs in ways great, small
No. 2 Padres prospect launches 13th tater of year, steals home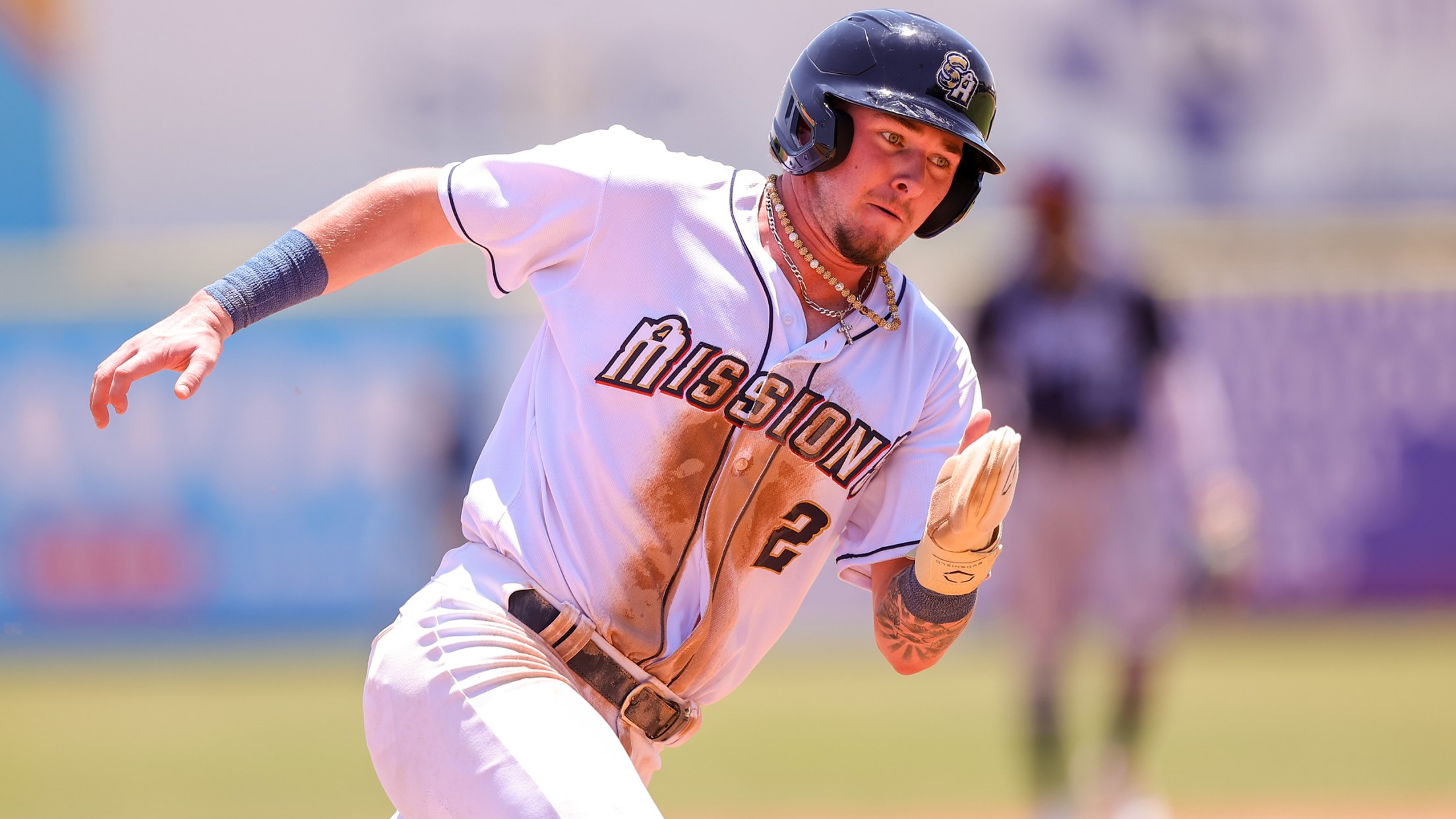 With each passing day, Jackson Merrill is proving to be one of the most dynamic players in the Minors. MLB Pipeline's No. 9 overall prospect left the yard and also swiped home for Double-A San Antonio, which fell to Midland, 9-4, on Thursday night at Nelson Wolff Stadium. The performance
The Road to The Show™: Padres' Snelling
No. 76 overall prospect shows dominance in first taste of pro ball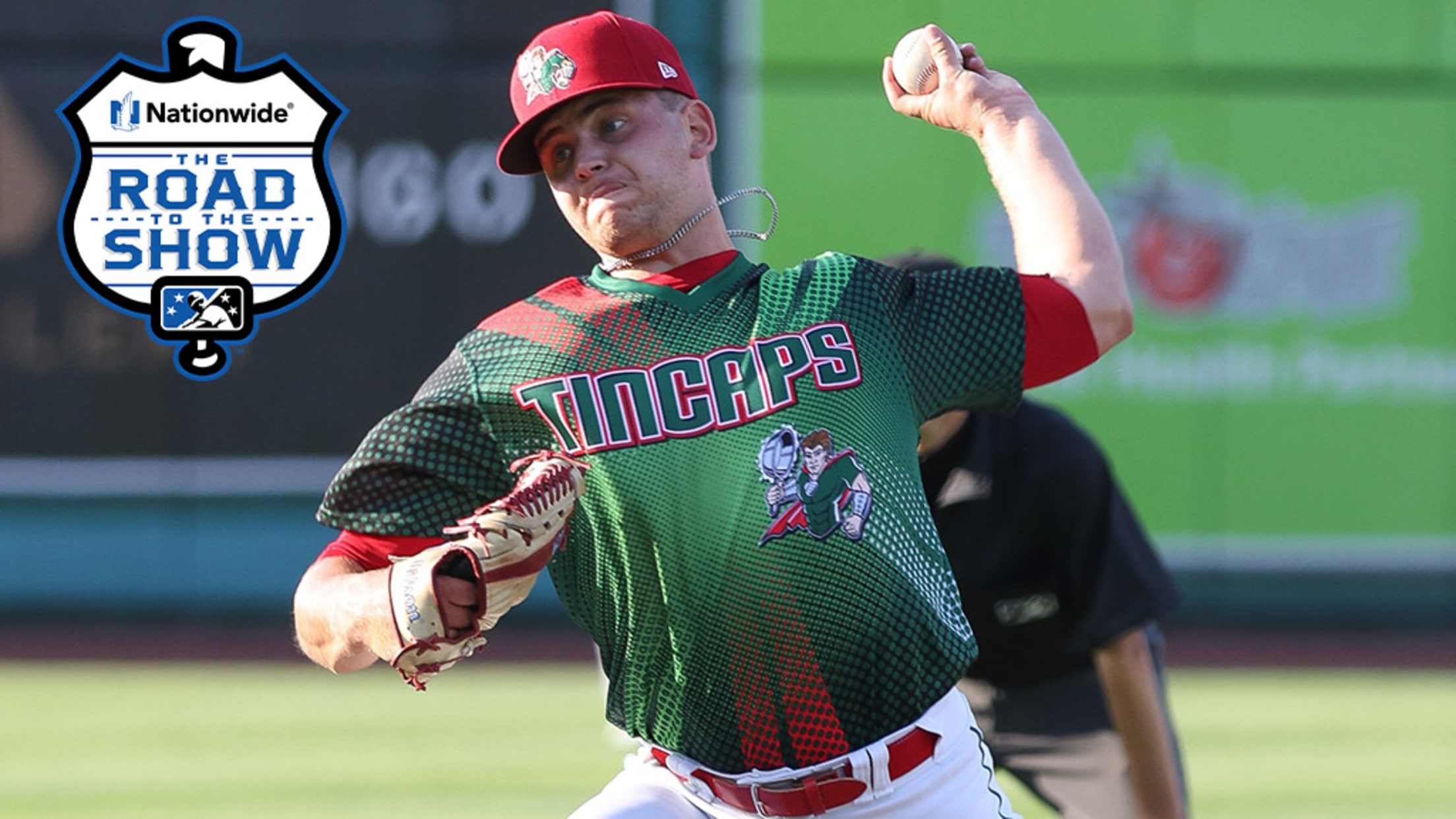 Each week, MiLB.com profiles an elite prospect by chronicling the steps he's taken toward achieving his Major League dream. Here's a look at Padres fourth-ranked prospect Robby Snelling. For more stories about players on The Road to The Show, click here. With multiple options in front of him coming out
Summer of Salas sweeping Cal League circuit
No. 2 Padres prospect delivers first pro four-hit outing for Storm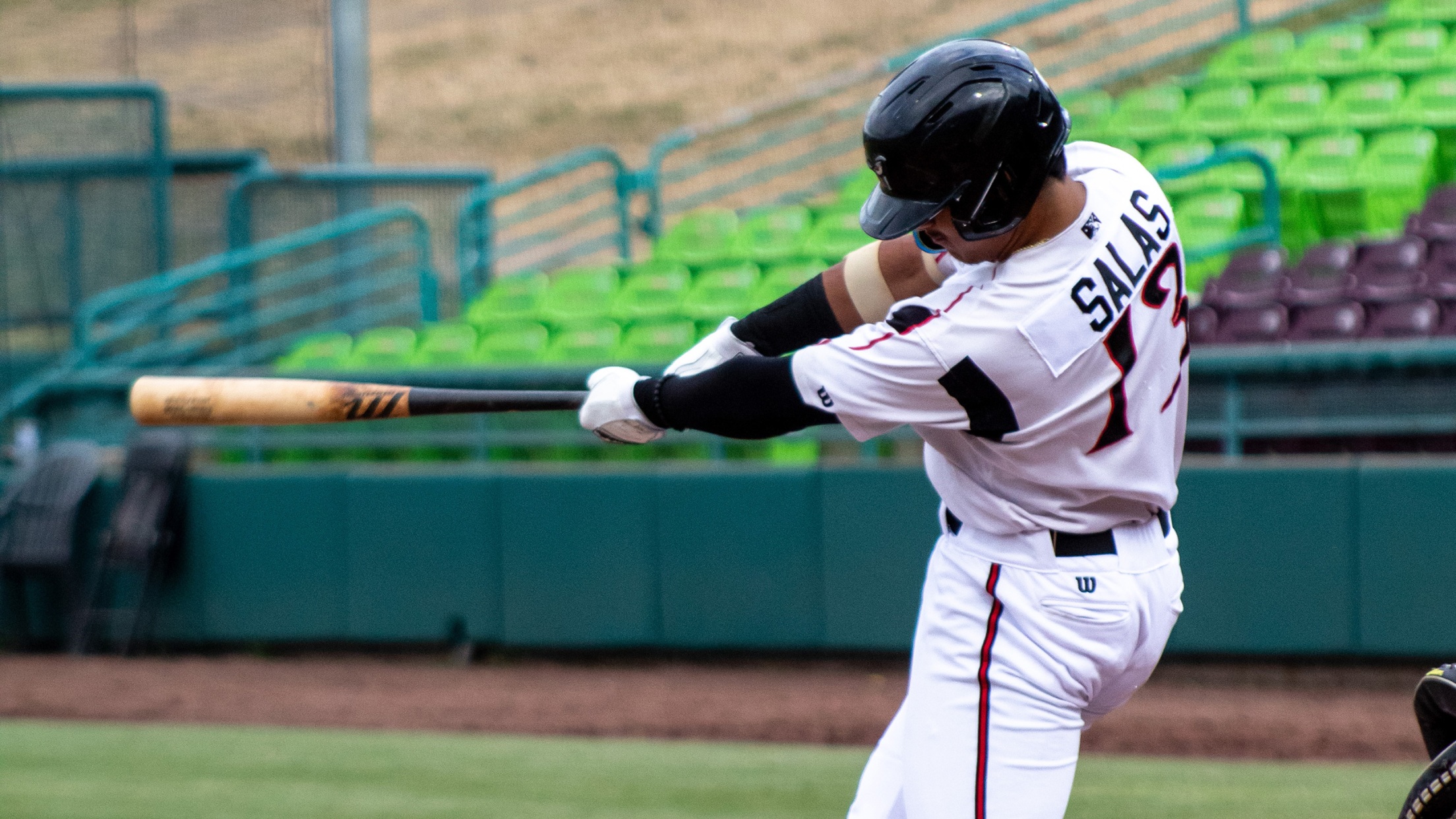 From the moment the Padres inked Ethan Salas to a professional contract in January, the preternaturally gifted catcher has carried lofty expectations. His first foray into the affiliate ball ranks has proven that not only can the 17-year-old carry his own, he's lapping any preconceived notions of how quickly a
Merrill still mashing, but now on a Mission
After three-hit game, top Padres prospect batting .321 at Double-A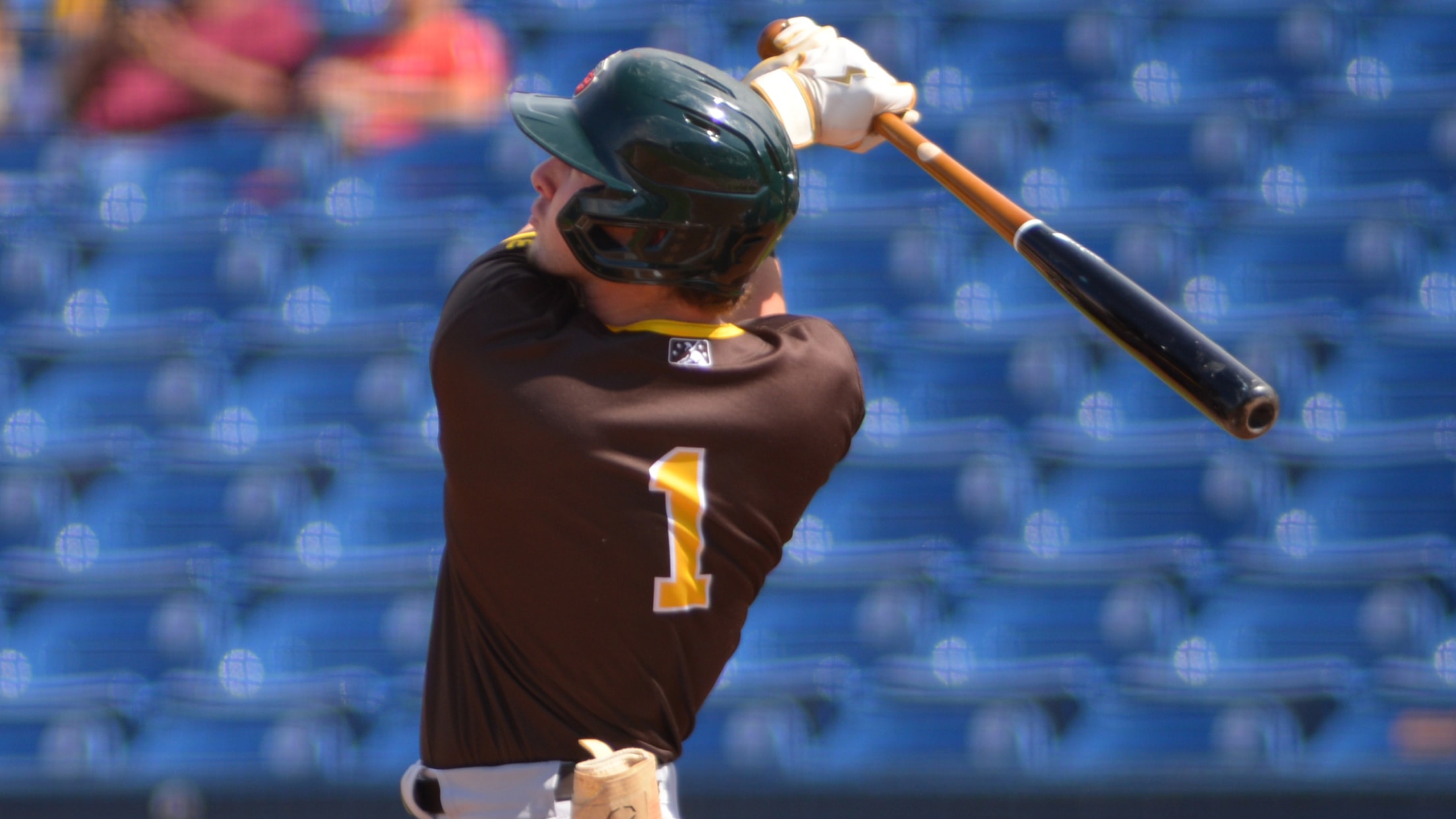 Jackson Merrill has officially brought his sweet-swinging ways to Alamo City. MLB's No. 9 overall prospect launched his first Double-A home run -- his 11th dinger of the year -- as part of his second straight three-hit effort in the San Antonio Missions' 10-3 loss. The 20-year-old has hit safely
Add HR streak, multihomer game to Salas' resume
Padres' 17-year-old prospect racking up milestones with the Storm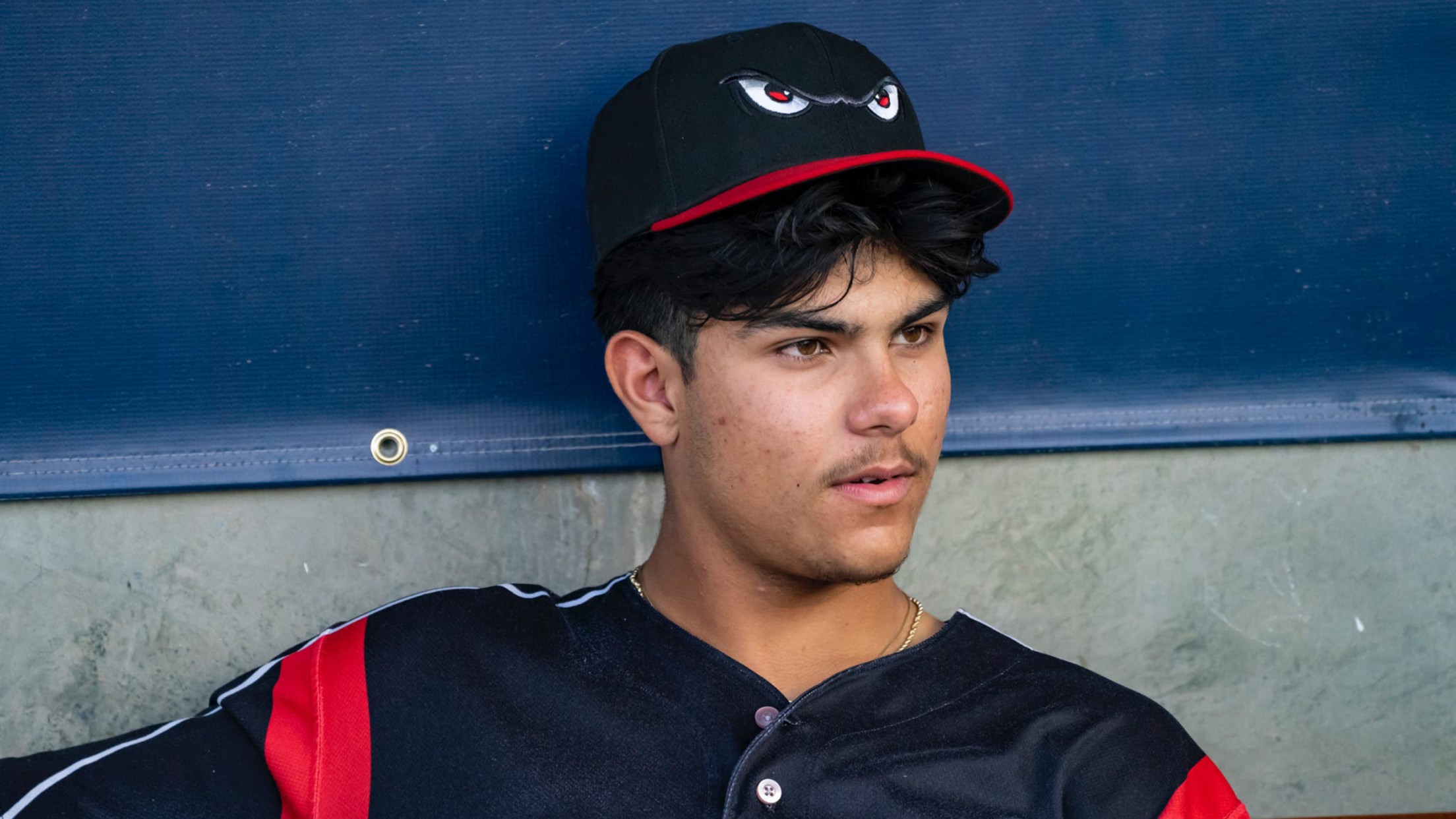 It's only 28 games into the career of 17-year-old Ethan Salas, but he's already living up to the advance billing. On Thursday, the second-ranked Padres prospect added a couple more superlatives to his burgeoning resume. First, Salas extended his home run streak to three straight games for Single-A Lake Elsinore.
The best of the Padres' Minor League ballparks 
From Midwest to Southwest, San Diego system full of unique stops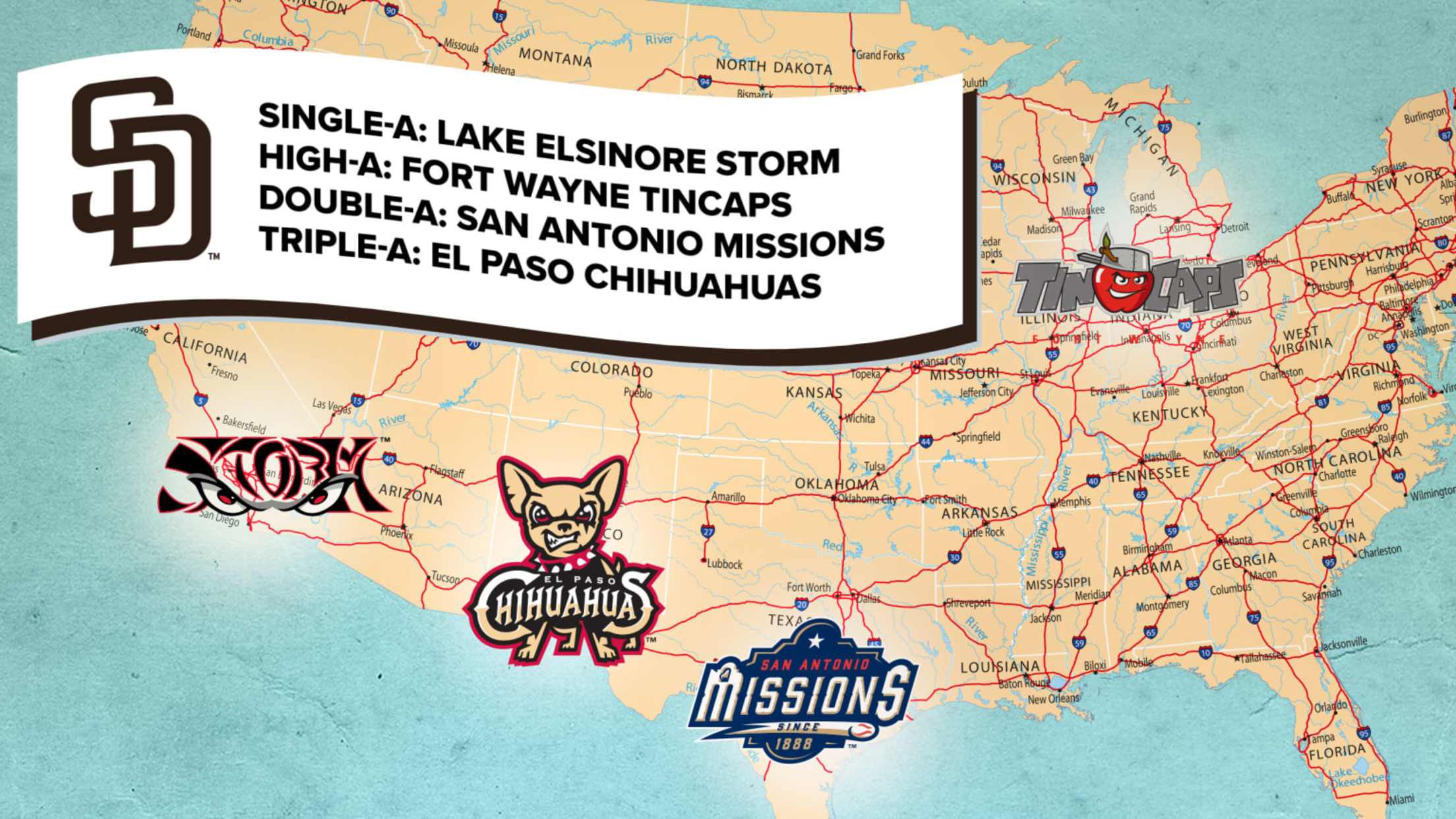 The Minor League Ballpark Guides series presented by Wyndham brings all the most fun features of Minors ballparks across America (and one in Canada!) onto your desktop, tablet or mobile device, whether you're interested in taking a virtual tour from where you sit or planning a trip to catch some
TinCaps' Merrill rediscovering power, consistency
Top Padres prospect goes yard again as part of a three-hit game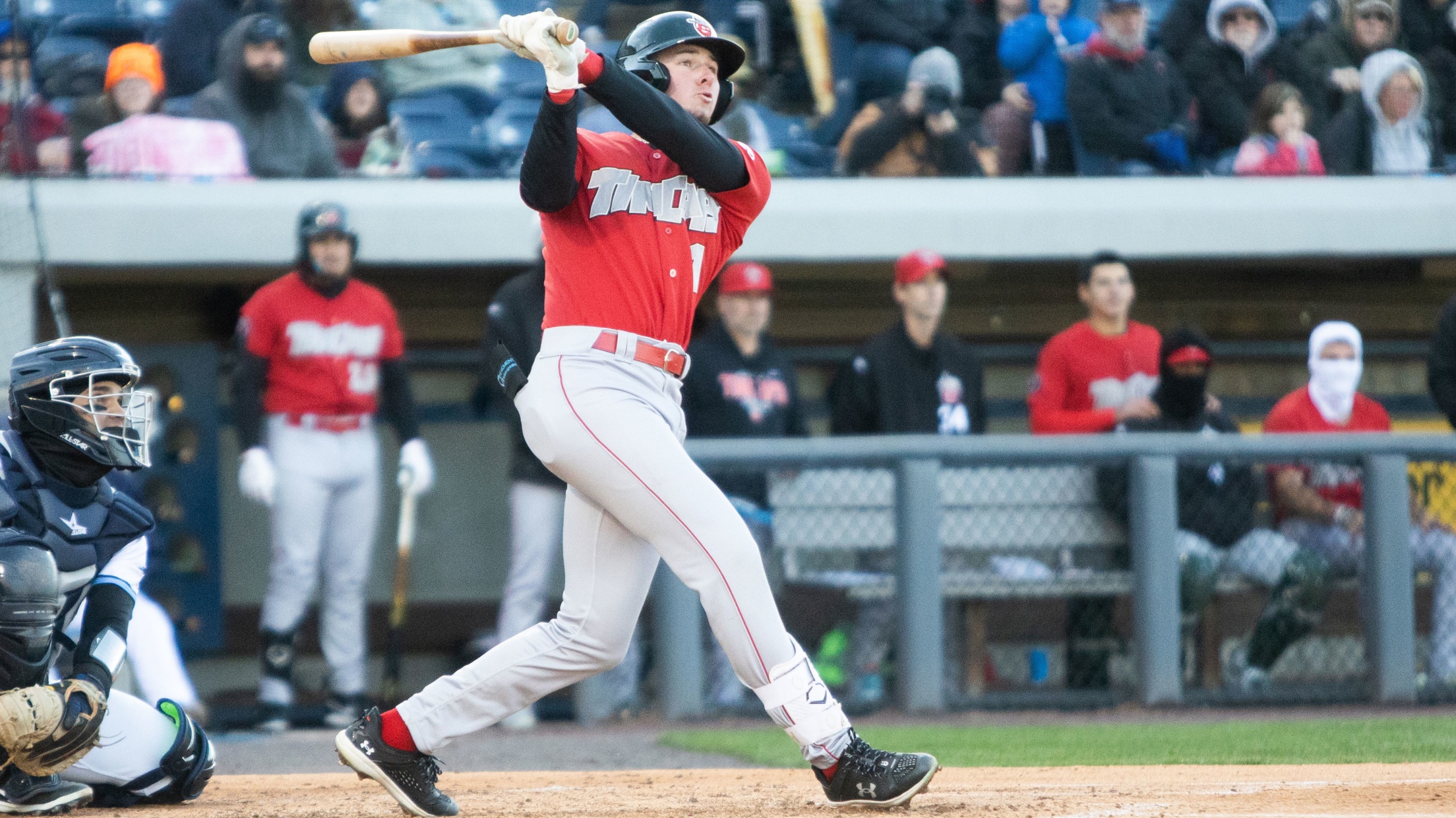 Jackson Merrill is starting to find the fences with regularity. And along with the power, he's finding some consistency as well. MLB Pipeline's No. 14 overall prospect went yard for the second day in a row for High-A Fort Wayne, going 3-for-4 with a double, a walk and three RBIs
17 and slugging: Storm's Salas swats first homer
Third-ranked Padres prospect goes deep in sixth professional game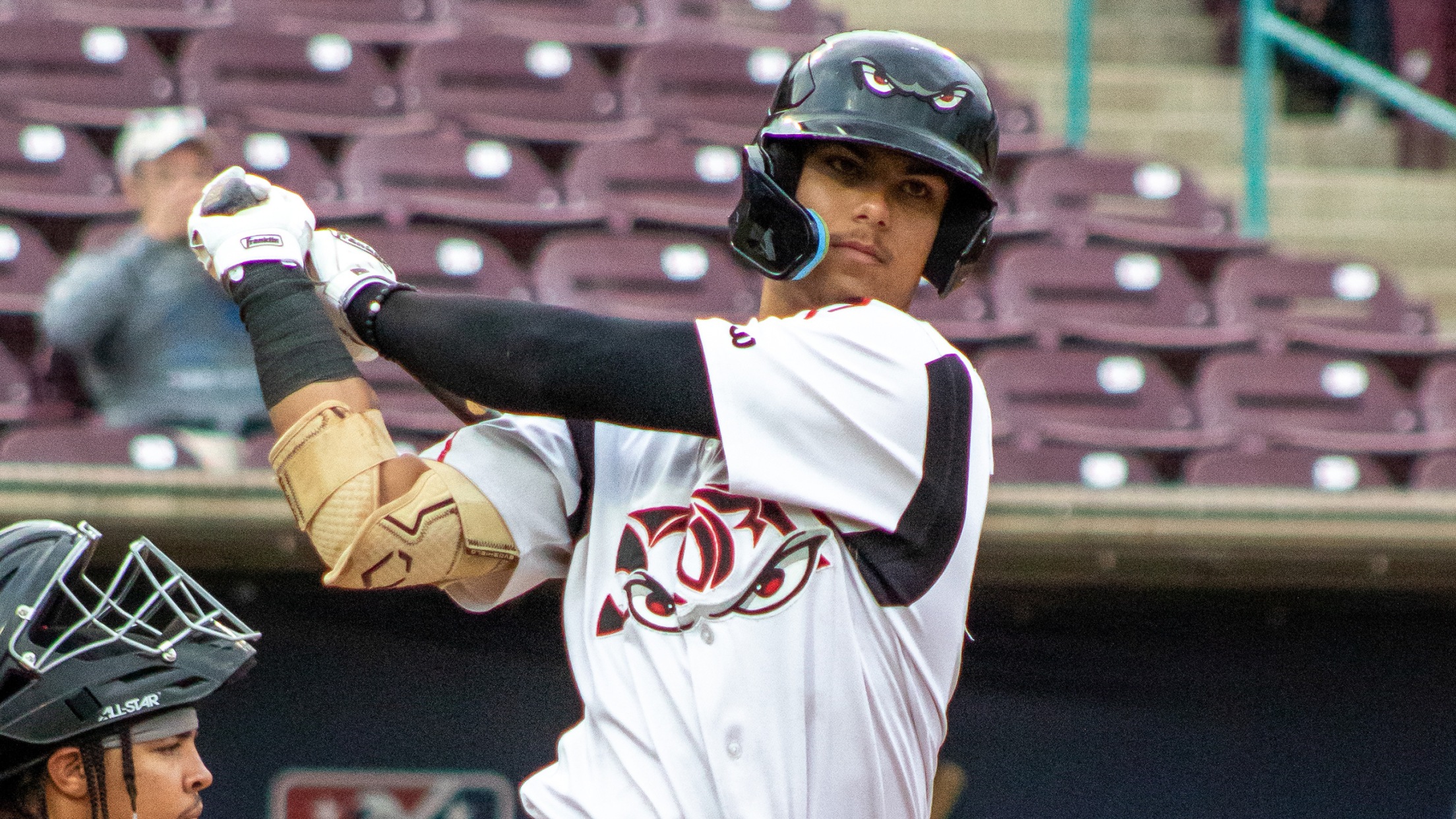 Call it a belated birthday present for Ethan Salas, who is doing things on a professional stage at an age when most kids are preparing to graduate high school. Competing in just his sixth game for Single-A Lake Elsinore, baseball's No. 86 overall prospect connected on his first career homer
TinCaps, city of Fort Wayne honor AAGPBL club
Monument dedicated to female pro team Daisies unveiled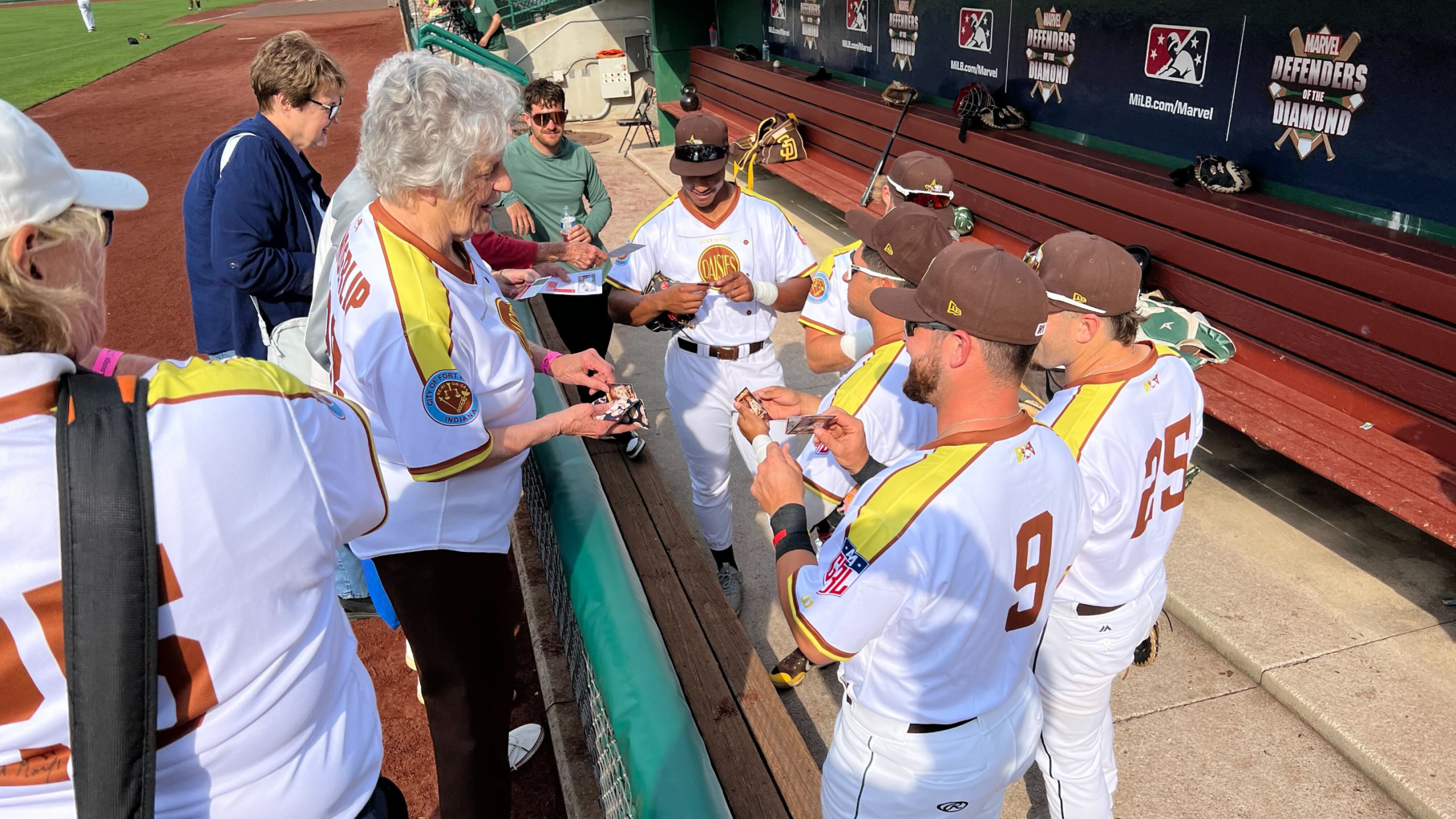 On a warm June night in northeast Indiana, Fort Wayne's Parkview Field was full of daisies. The Daisies of the All-American Girls Professional Baseball League, to be exact. The High-A TinCaps honored the city's AAGPBL team on Saturday, wearing replica jerseys and unveiling a monument dedicated to the club that
Teen sensation Salas lives up to billing in pro debut
Padres phenom doubles, singles and scores Storm's go-ahead run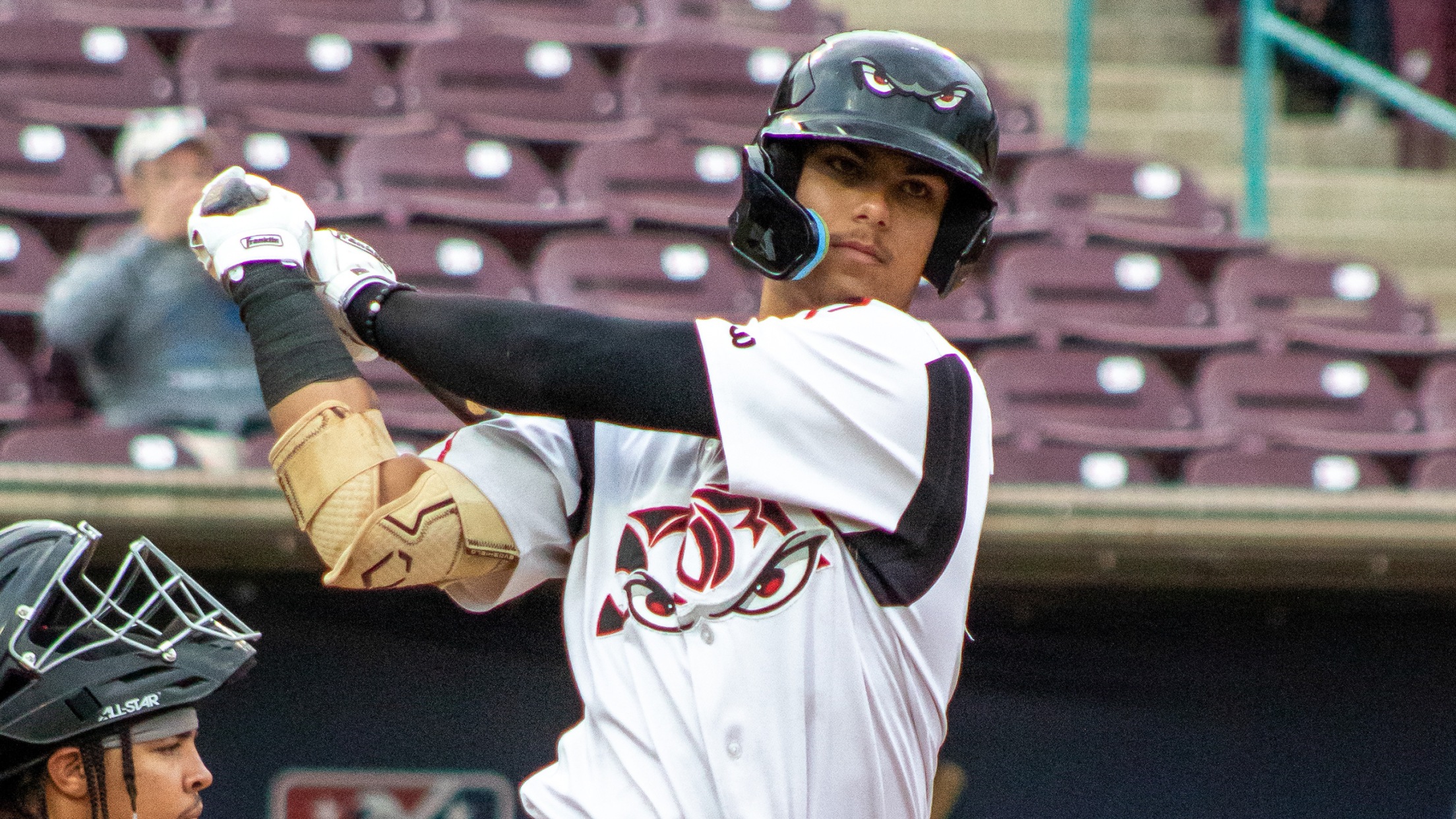 Ethan Salas doesn't even have a learner's permit yet, but the 16-year-old phenom already has a license to hit. The Padres' No. 3 prospect skipped over the Rookie-level Complex League entirely and was assigned to Single-A to begin his professional career. As if that wasn't impressive enough, Salas scored the
El Niño continues homer barrage in stint for El Paso
Padres' OF Tatis Jr. adds four more hits, two long balls at Triple-A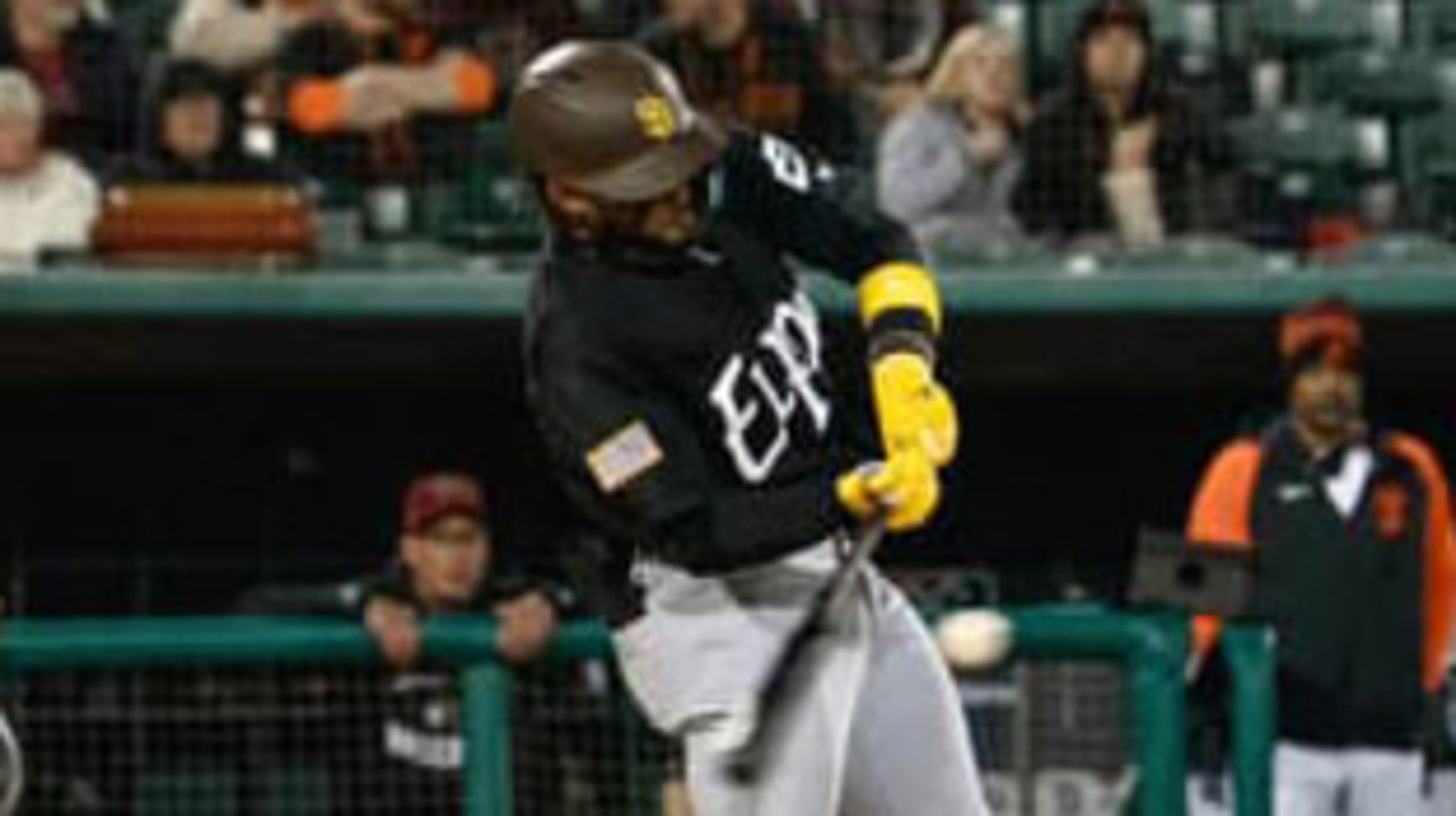 Fernando Tatis Jr.'s rehab assignment with Triple-A El Paso could not be going any better for the two-time Major League Silver Slugger. Already hitting .478 this season as he entered Saturday night's game against Triple-A Albuquerque, the Padres' 2021 All-Star couldn't be stopped yet again. Tatis wasted no time to
Tatis Jr. Ties Team Records in 19-6 Thursday Win
Padres star goes 5-for-6 with three home runs, double, eight RBIs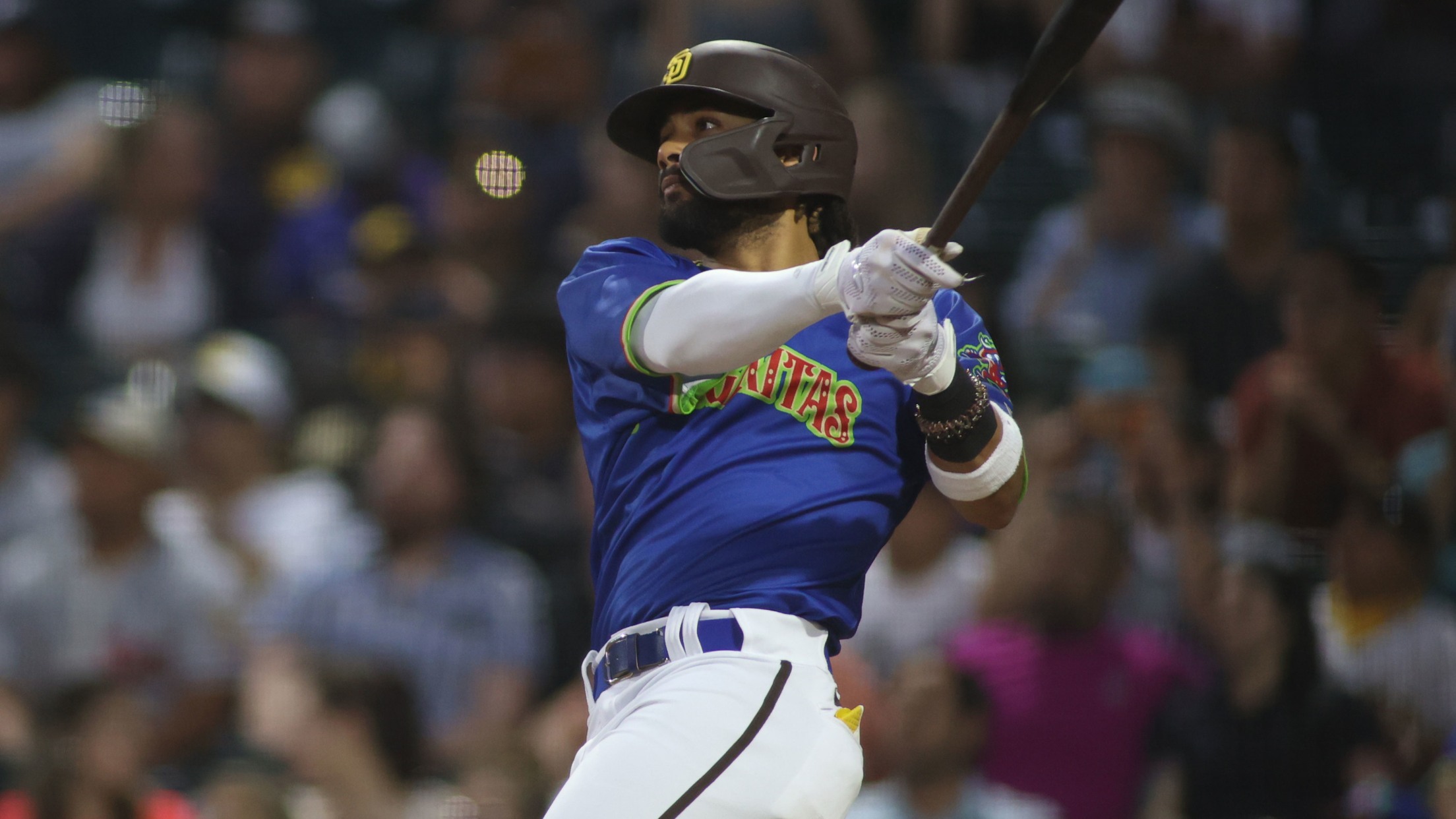 El Paso 19 Albuquerque 6 – Thursday WP: Groome (1-1) LP: Criswell (1-2) S: None Time: 2:35 Attn: 7,875 San Diego Padres outfielder Fernando Tatis Jr. went 5-for-6 with three home runs, a double and eight RBIs in his sixth MLB rehab game with the El Paso Chihuahuas Thursday night.
Tatis wallops three homers, plates eight for El Paso
Margaritas toast the matching of the club's single-game RBI record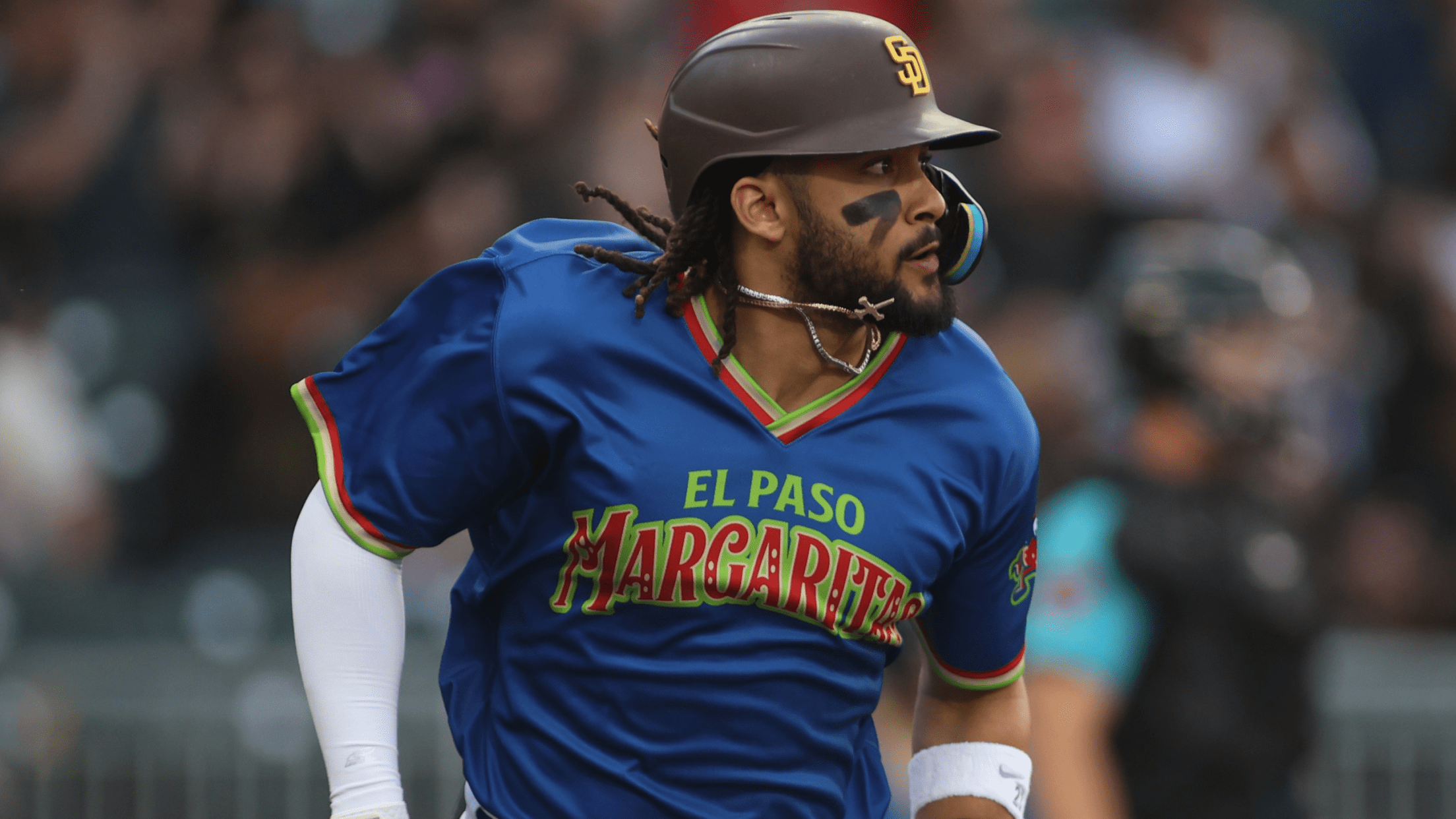 Fernando Tatis Jr. is a week away from rejoining the Padres in Arizona on April 20. He looks ready to go right now. The rehabbing San Diego star crushed a pair of 400-foot dingers as part of a three-homer night for Triple-A El Paso against Albuquerque, with the first one
Tatis hits RBI single in Chihuahuas' 10-8 win Tuesday
Kohlwey goes 3-for-4 with a double, home run and five RBIs in victory over Sacramento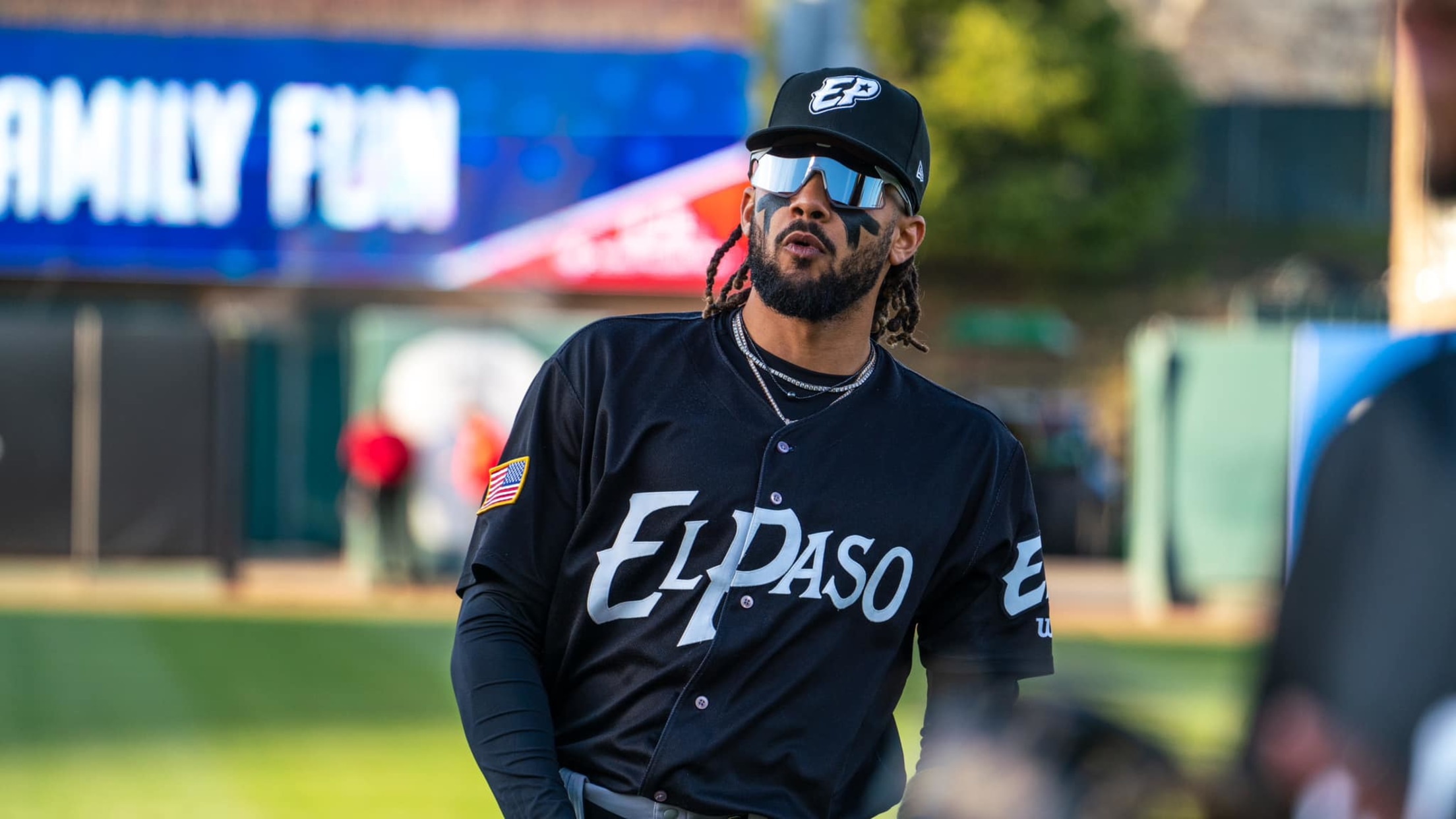 El Paso 10 Sacramento 8 – Tuesday WP: Hanhold (1-0) LP: Duron (0-1) S: Felipe (1) Time: 3:19 Attn: 9,548 The El Paso Chihuahuas scored five runs in the final three innings to come back and beat the Sacramento River Cats 10-8 Tuesday night at Sutter Health Park. It was
Merrill leads way in new-look Padres system
Despite trades, San Diego farm features exciting young talent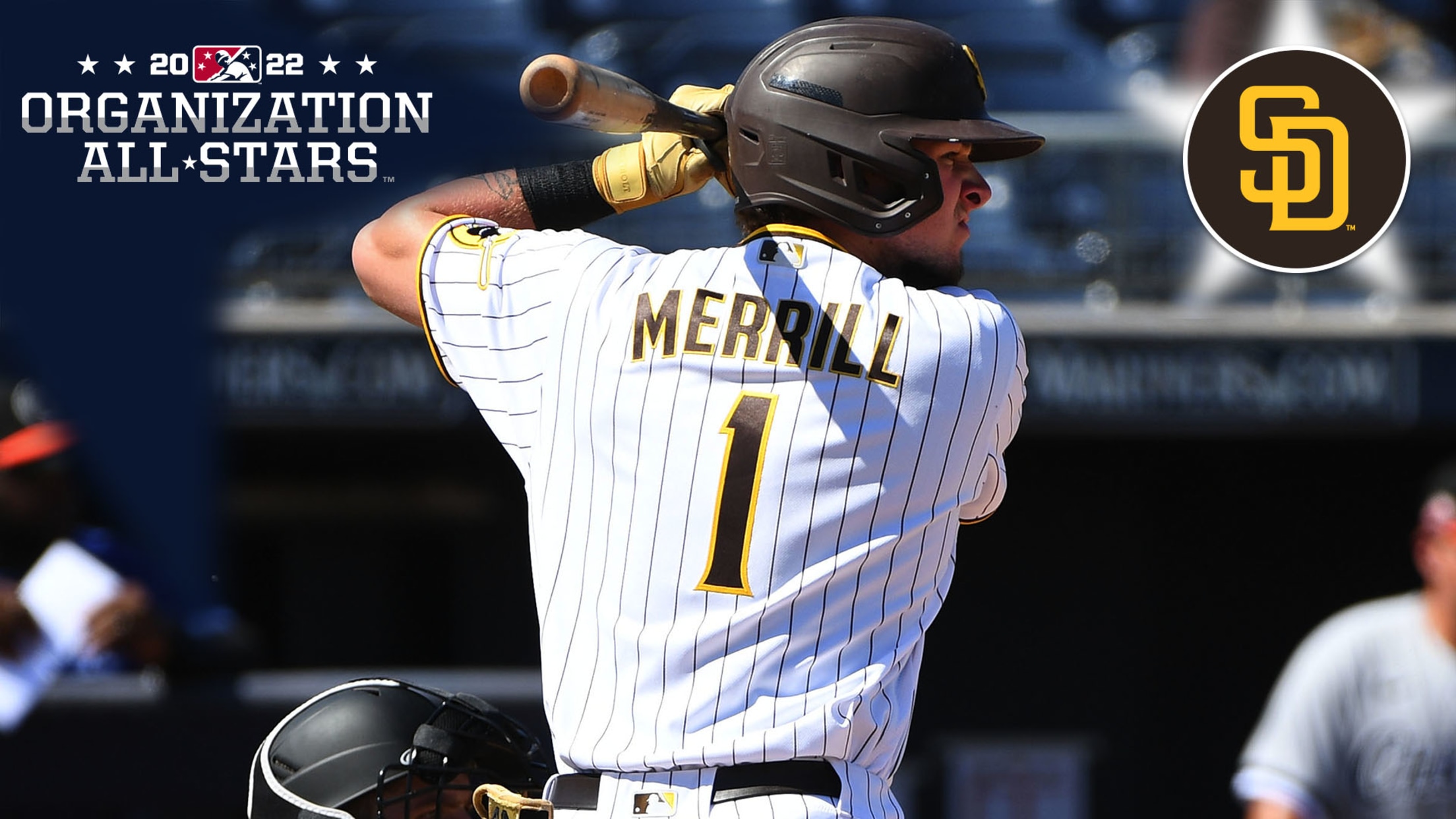 Each offseason, MiLB.com goes position by position across each organization and honors the players -- regardless of age or prospect status -- who had the best seasons in each farm system. Next up in our 2022 Organization All-Stars series are the San Diego Padres.
The Road to The Show™: Padres' Merrill
No. 83 overall prospect continues strong finish in AFL after injury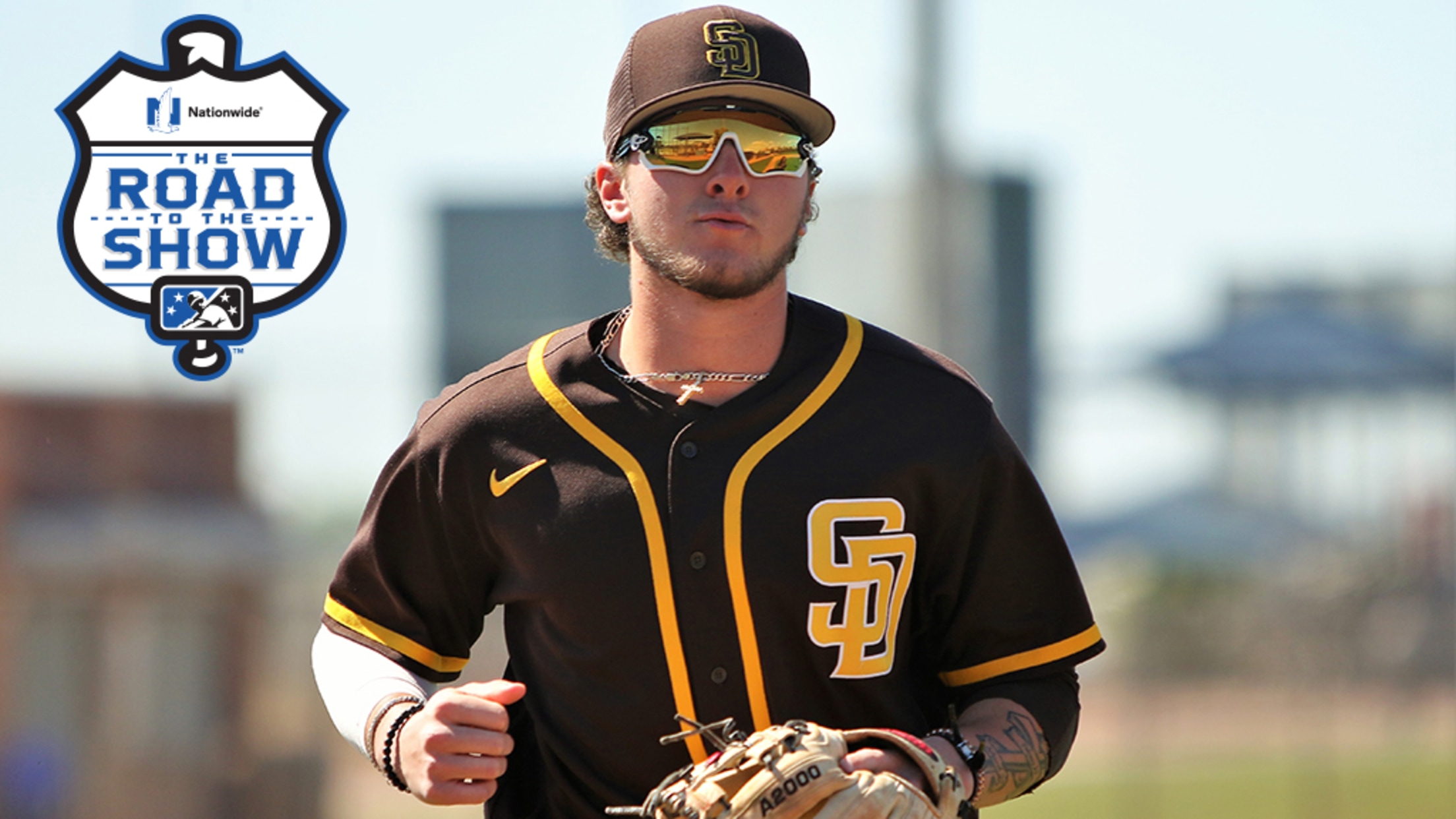 Each week, MiLB.com profiles an elite prospect by chronicling the steps he's taken toward achieving his Major League dream. Here's a look at top Padres prospect Jackson Merrill. For more stories about players on The Road to The Show, click here. Since this year's Trade Deadline, Jackson Merrill has done
Reno, El Paso facing off in PCL title game
Triple-A D-backs, Padres clubs find success through turnover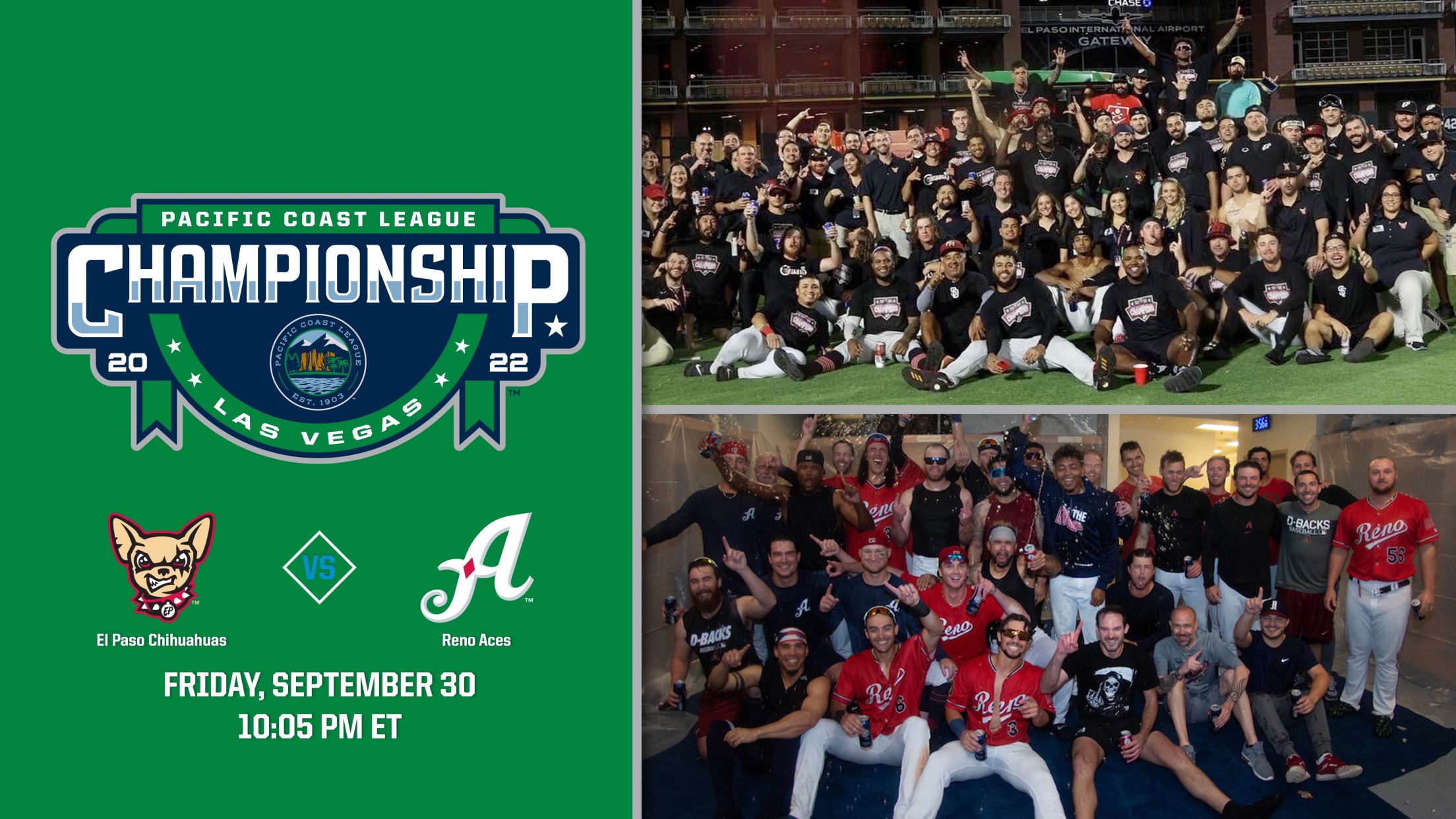 The only constant on a Triple-A roster is change. Players are sent up to and down from the Majors as well as promoted from lower levels. And through all the movement, it takes a special group to be able to consistently post W's, no matter the lineup that night. Padres
Storm blow through to take Cal League crown
Winning streak propels Lake Elsinore to first title since 2011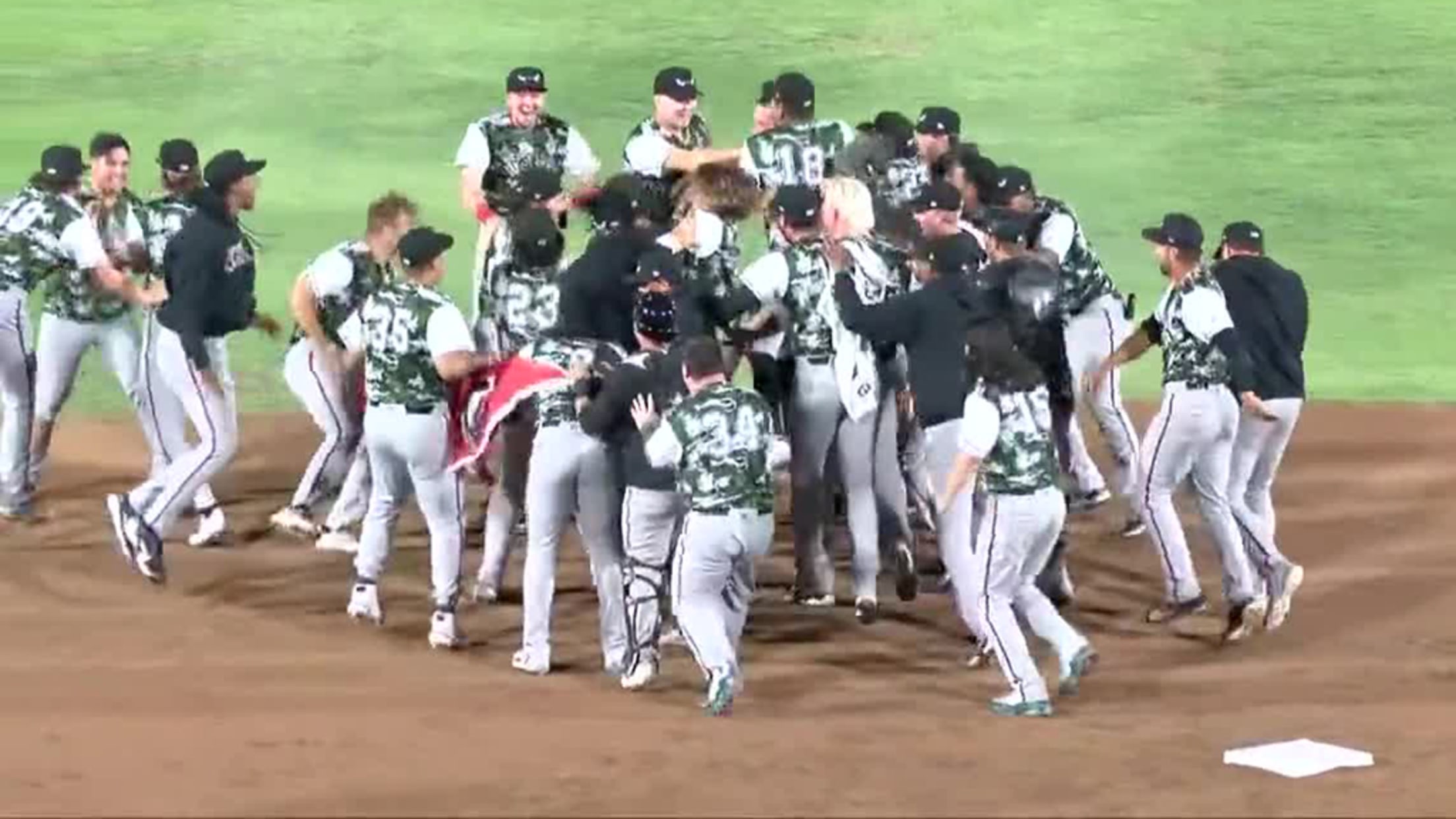 The winds started howling during the final week of the regular season, and only after claiming their first title in 11 years, did the Storm finally die down. Buoyed by a strong pitching performance from Victor Lizarraga and a knack for the clutch hit, Single-A Lake Elsinore held off Fresno,
Colossals of clout: Hilliard, Dixon flex muscles
Padres, Rockies sluggers combine for two mammoth homers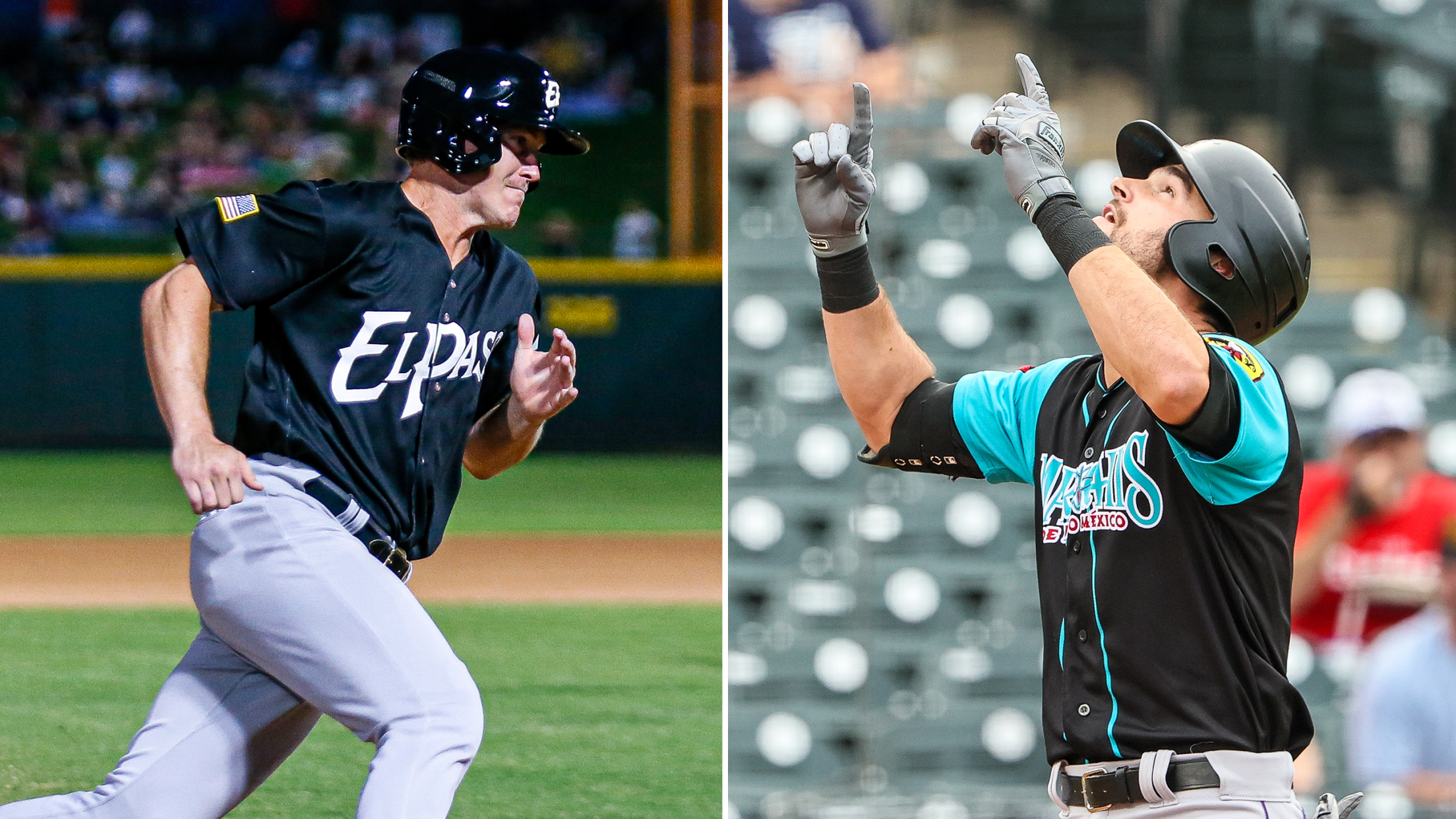 It was a night that Babe Ruth would have been proud of. The duo of Sam Hilliard and Brandon Dixon gave the fans at Isotopes Park plenty to cheer about, slugging a pair of homers that traveled a combined 958 feet. However, it was visiting Triple-A El Paso, buoyed by
Prospect Q&A: Padres shortstop Merrill
No. 88 prospect discusses return from injuries, wild Deadline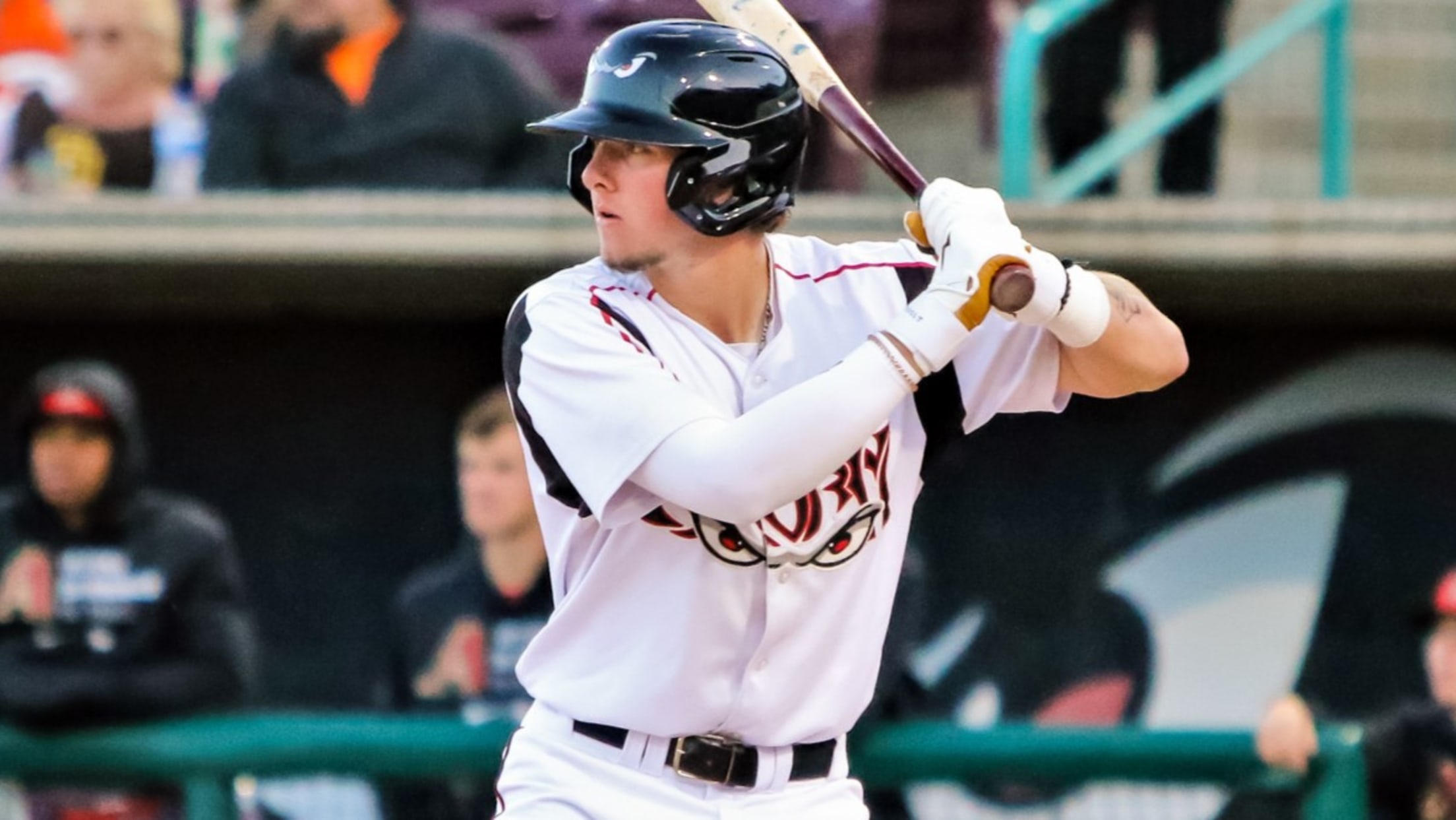 In many ways, Jackson Merrill is something of a last man standing in what was once a loaded Padres' farm system. San Diego managed to hold on to MLB Pipeline's No. 88 overall prospect after a very busy, and potentially franchise-altering, Trade Deadline.