The best of the Cards' Minor League ballparks
From Florida to Tennessee, explore all the St. Louis farm stops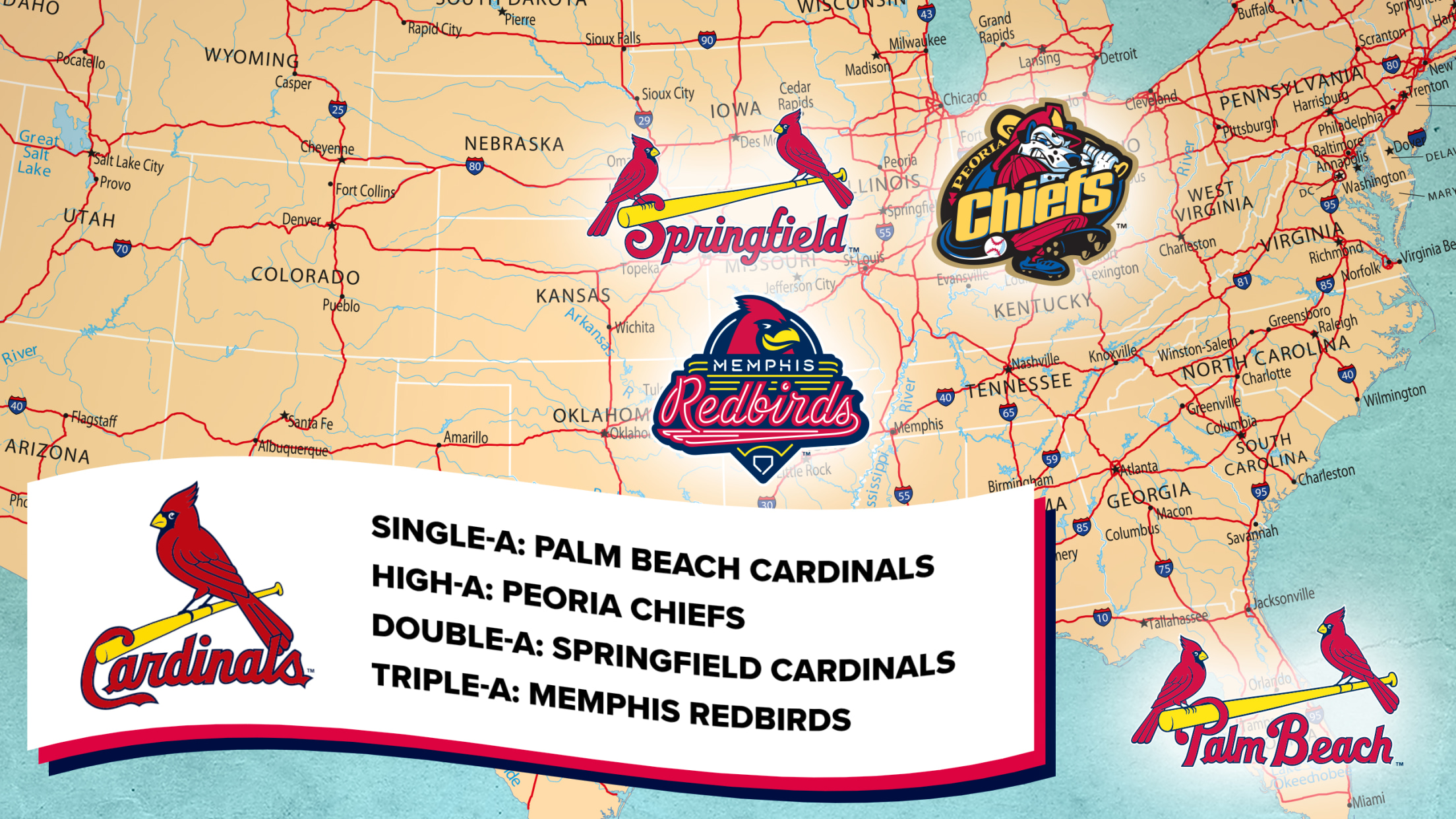 The Minor League Ballpark Guides series brings all the most fun features of Minors ballparks across America (and one in Canada!) onto your desktop, tablet or mobile device, whether you're interested in taking a virtual tour from where you sit or planning a trip to catch some games. Here, we
Here's the best of White Sox Minor League parks
City views, history help define trip around Chicago's farm system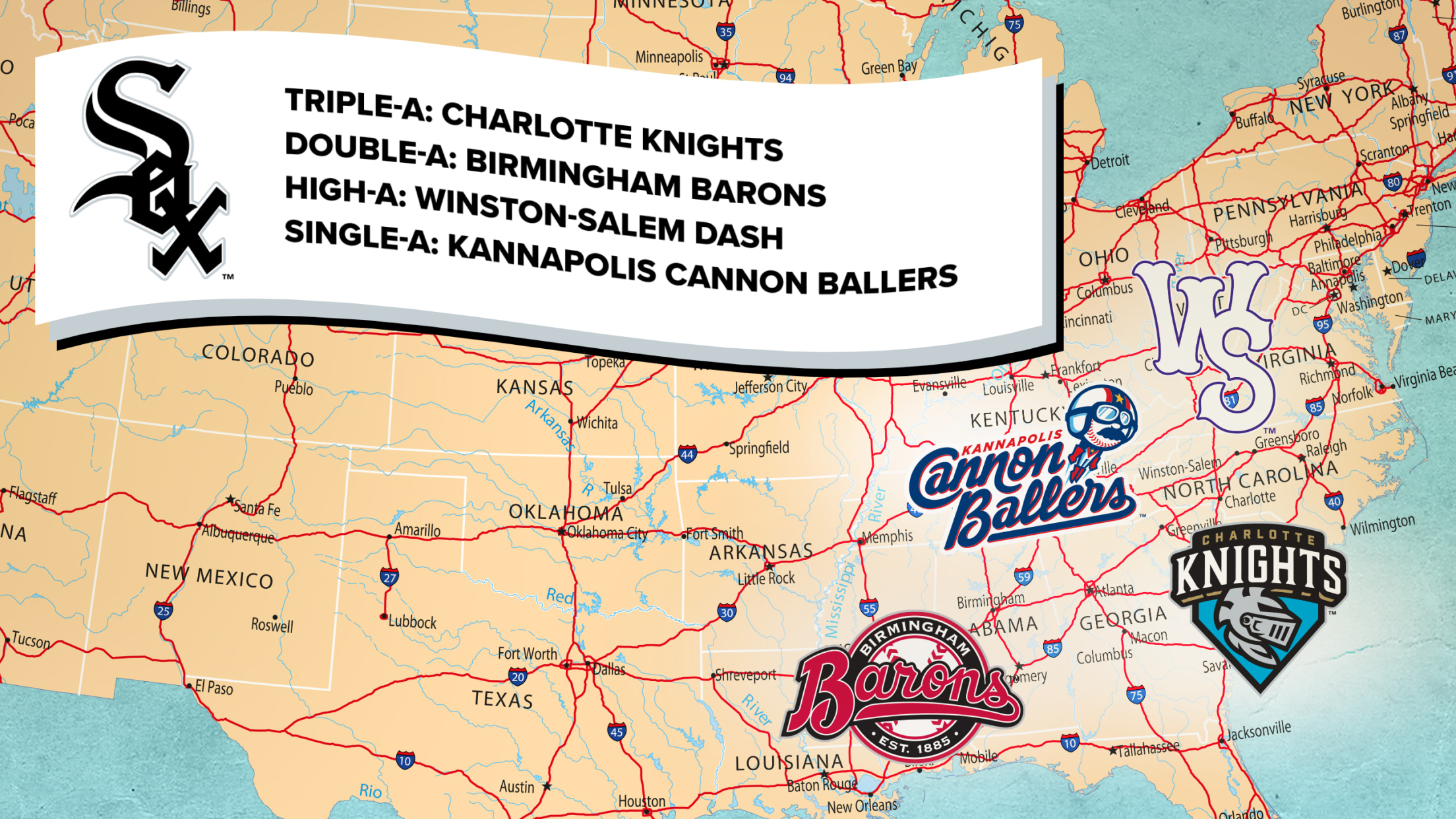 The Minor League Ballpark Guides series brings all the most fun features of Minors ballparks across America (and one in Canada!) onto your desktop, tablet or mobile device, whether you're interested in taking a virtual tour from where you sit or planning a trip to catch some games. Here, we
MiLB teams get into the Groundhog Day spirit
What if a mascot predicted the weather, instead of a groundhog?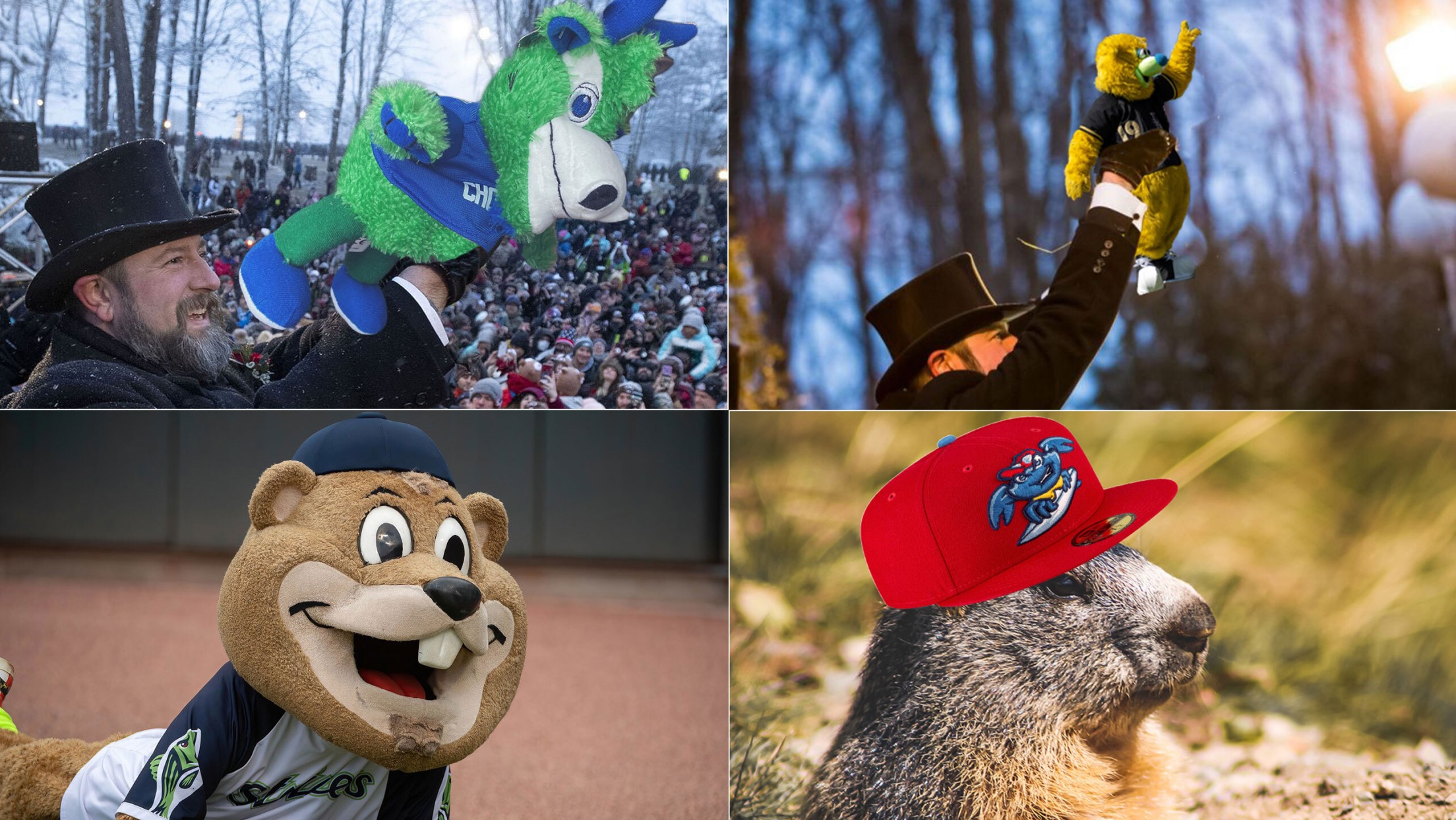 It's February, which means Spring Training is right around the corner. But before attention can be rightfully turned to diamonds across the Minor Leagues, we must look to Punxsutawney Phil to tell us how many more weeks of winter there will be.
Redmond visits HR cycle bat in Cooperstown
Cardinals prospect deeply honored by Hall of Fame's exhibit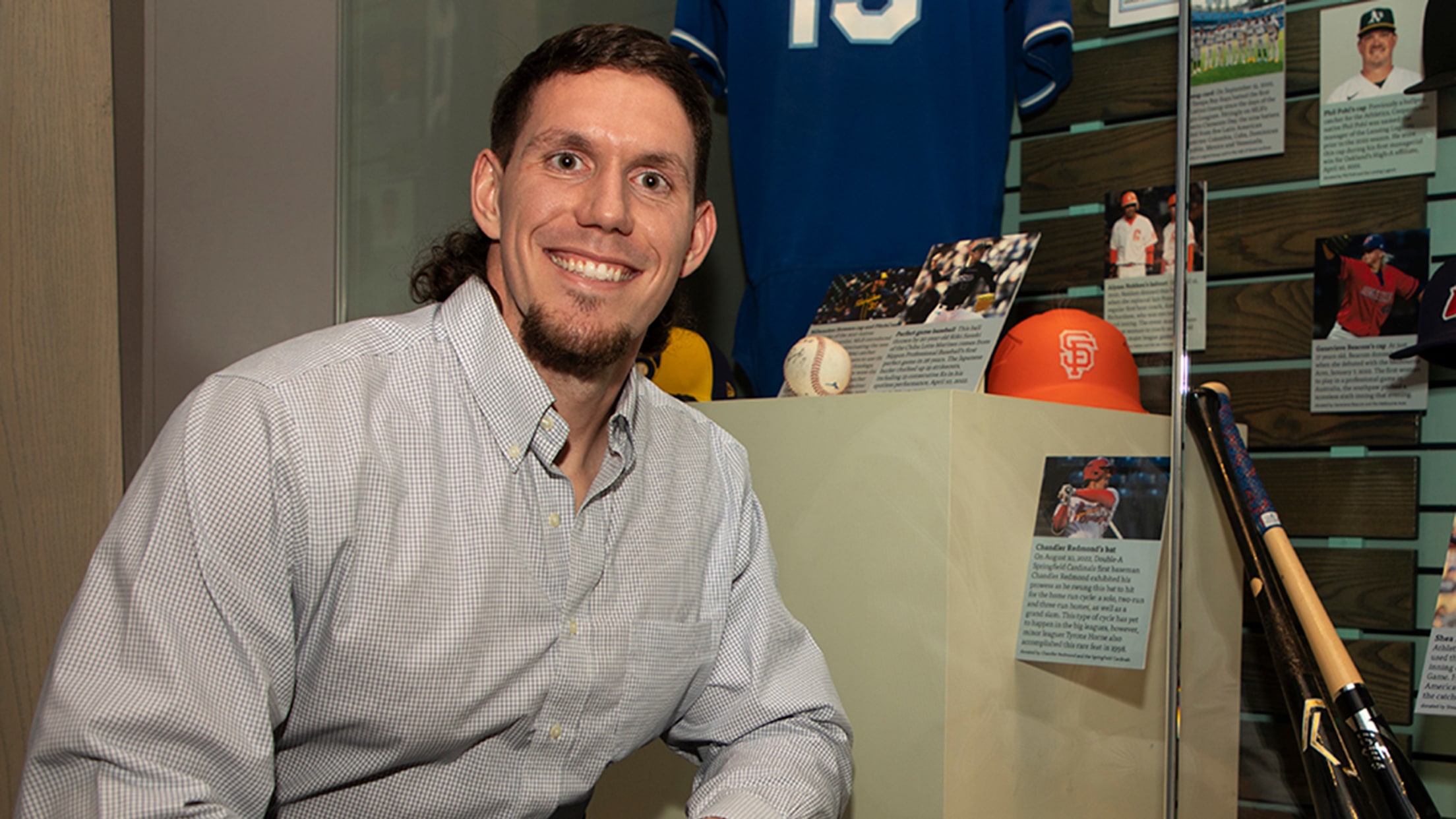 Not even an hour after achieving one of the rarest feats in the history of baseball for Double-A Springfield, Chandler Redmond got some news that almost rivaled the accomplishment. The Hall of Fame wanted his bat. "Right after the game, a couple reporters had talked to our broadcaster [Andrew Buchbinder]
Wherever he goes, Manzardo keeps hitting
Rays' fourth-ranked prospect produces one of MiLB's best seasons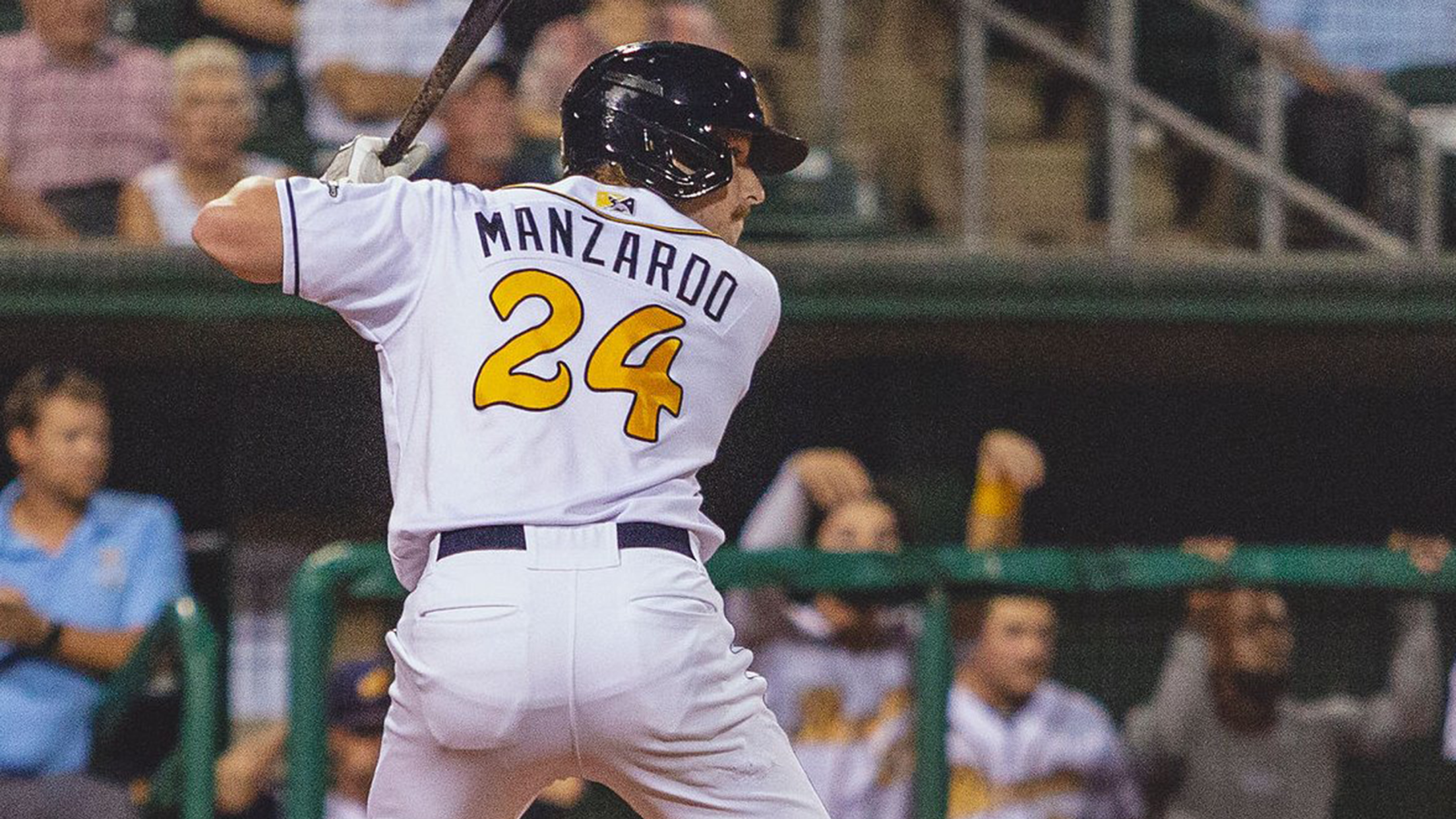 To find a textbook example of a breakout prospect, look no further than Kyle Manzardo. The 22-year-old has always been a slugger. He hit .366/.437/.640 with 11 homers in 47 games in his junior year at Washington State, and when the Rays selected him in the second round of the
Cavalli, De La Rosa earn National exposure
Young talents' breakout seasons highlight Washington All-Stars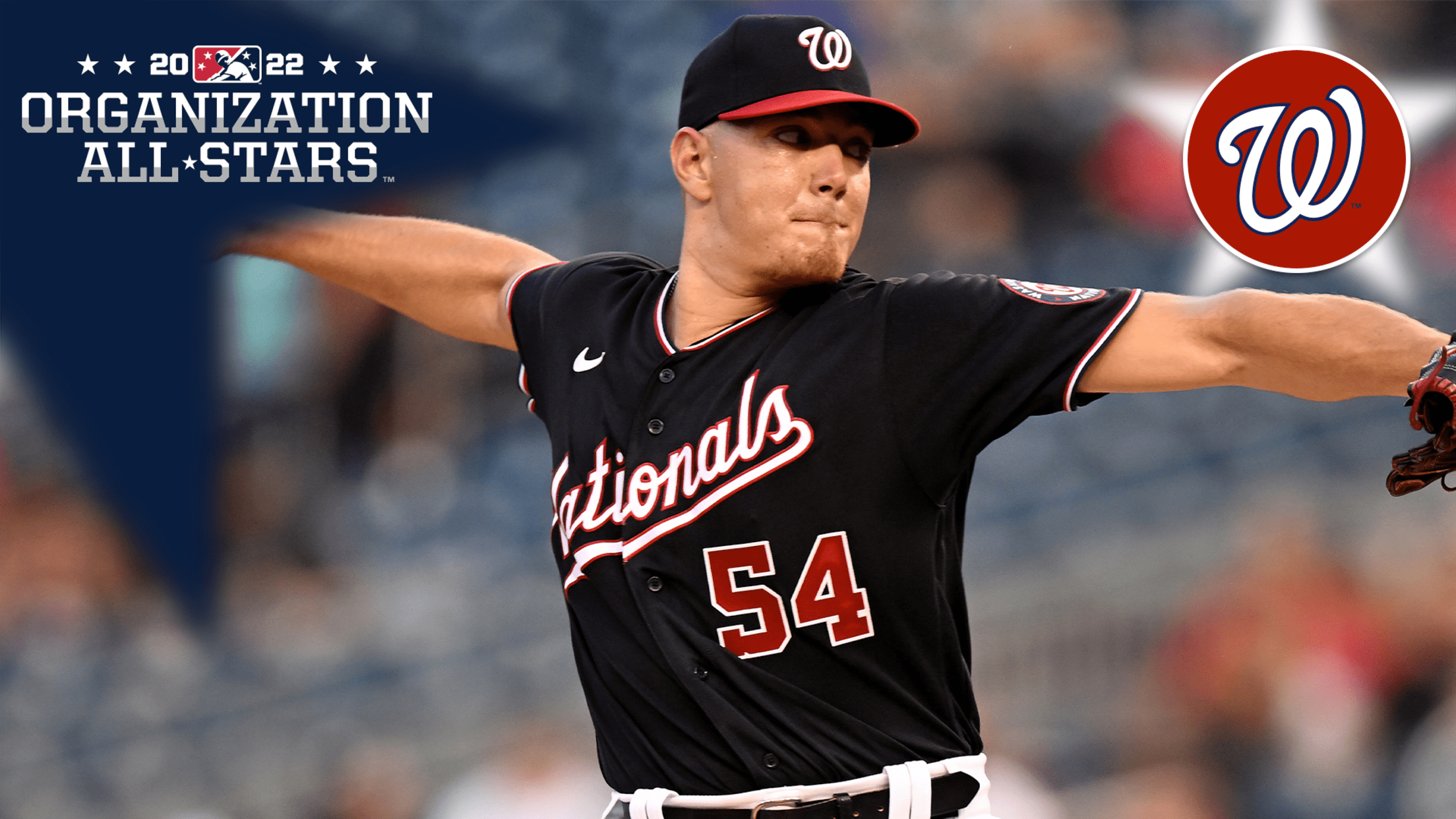 Each offseason, MiLB.com goes position by position across each organization and honors the players -- regardless of age or prospect status -- who had the best seasons in each farm system. Next up in our 2022 Organization All-Stars series are the Washington Nationals.
Triple-A award winners and All-Stars
Rays' Aranda, Giants' Villar named league MVPs for 2022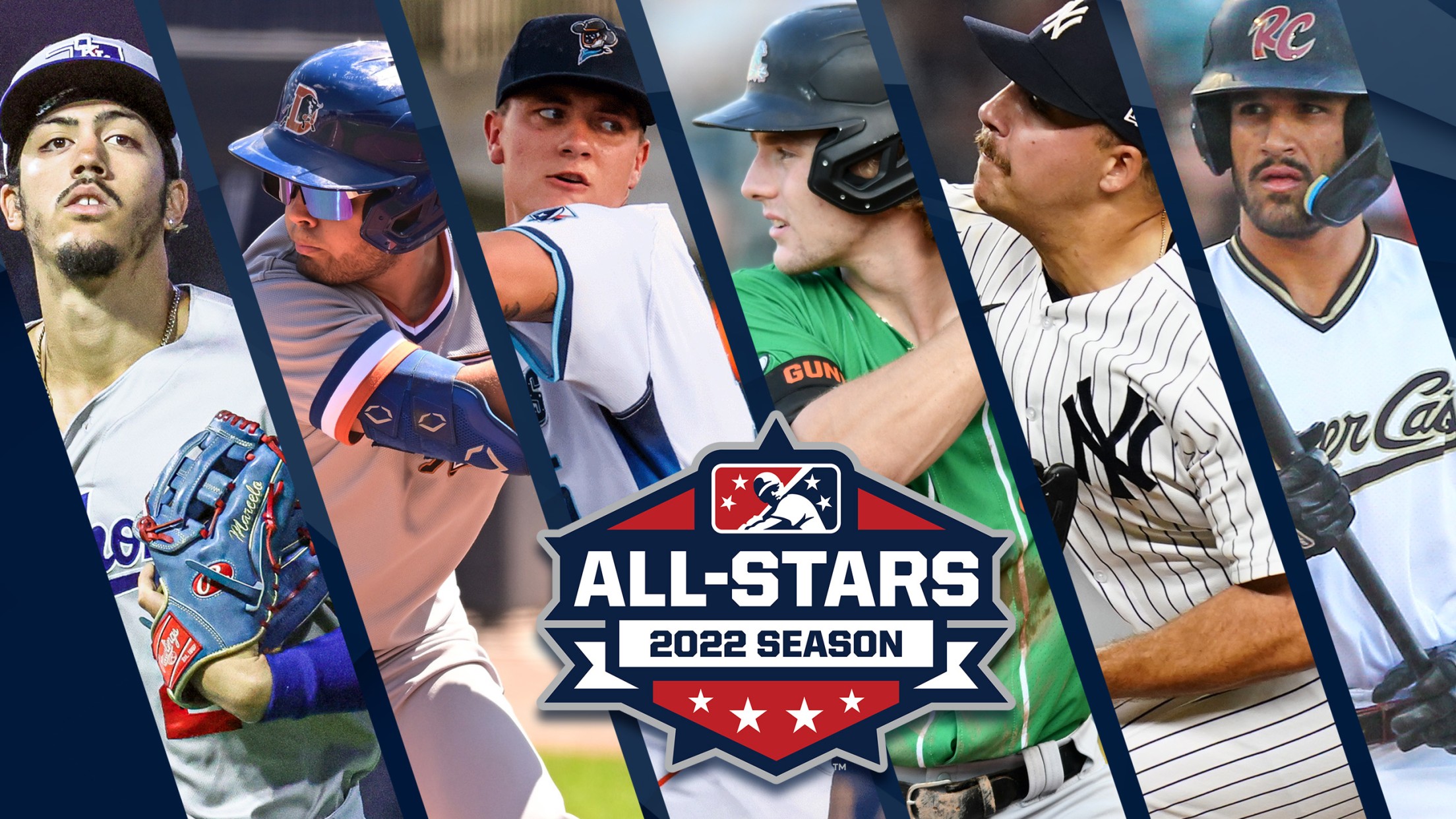 Minor League Baseball has revealed the end-of-season award winners and All-Star teams for the two Triple-A circuits, based on votes cast by league managers. Highlighting the winners for the International League are the Rays' Jonathan Aranda, who took home a circuit's MVP honors for the second straight year; Pitcher of
Blue Wahoos rally once again to win SL crown
Fletcher-Vance's grand slam lifts Pensacola to first title since '17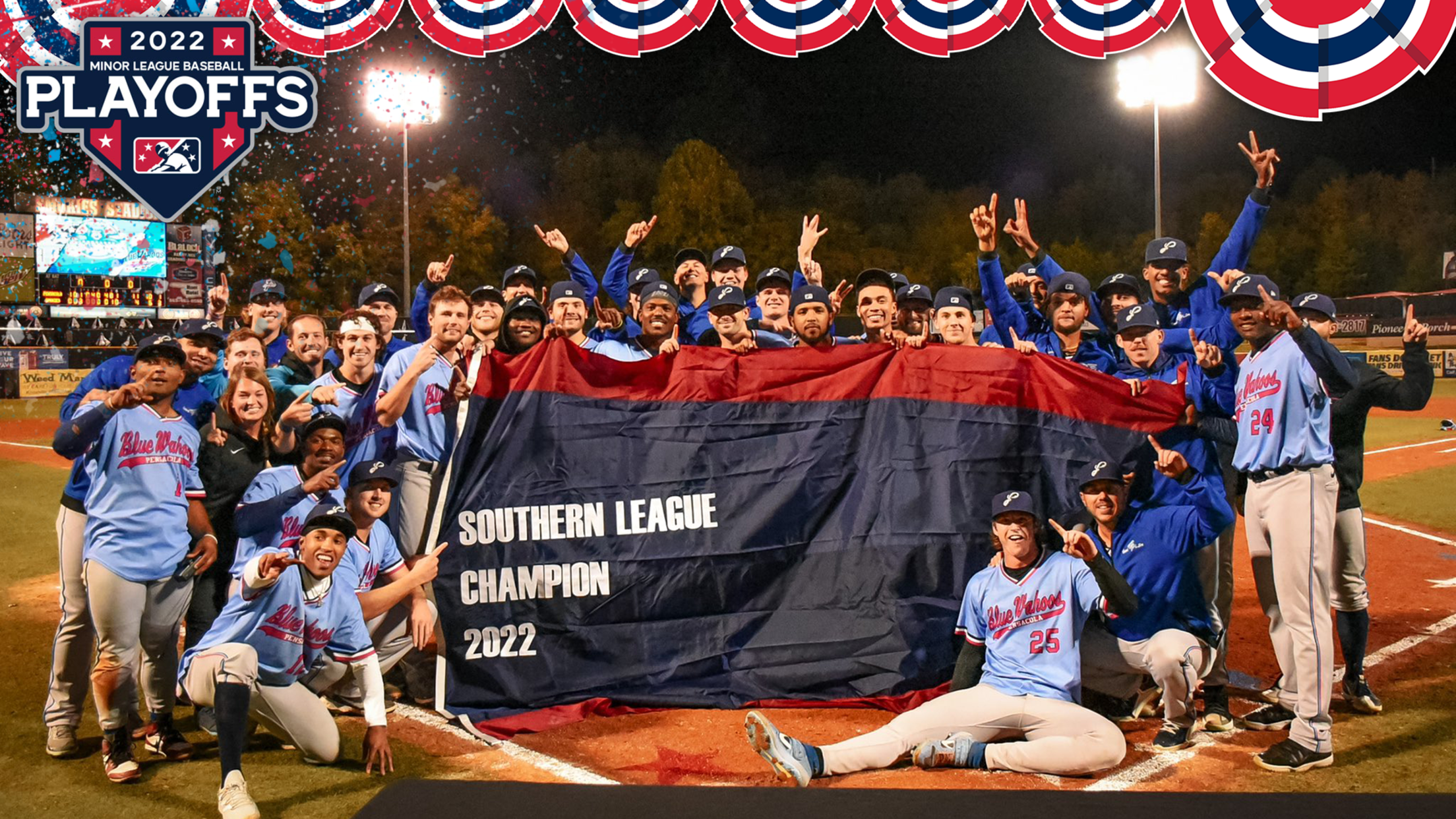 Even though Pensacola clinched the Southern League first-half title, it was an uphill battle all throughout the playoffs. The Marlins' Double-A affiliate lost the first game of the semifinals to reigning champions Montgomery, and had to grind out back-to-back one-run wins to stay alive. In the Finals, they dropped the
Hot Rods capture South Atlantic League crown
Strong pitching leads Bowling Green to second consecutive title
For the second year in a row, the Bowling Green Hot Rods have taken home a title. The Rays' High-A affiliate bounced back from a big defeat in Game 2 and shut down the powerful Aberdeen offense en route to a 4-0 victory in a decisive Game 3 to claim
St. Lucie completes sweep to win FSL title
Perfect in playoffs, Mets affiliate wins first crown since 2006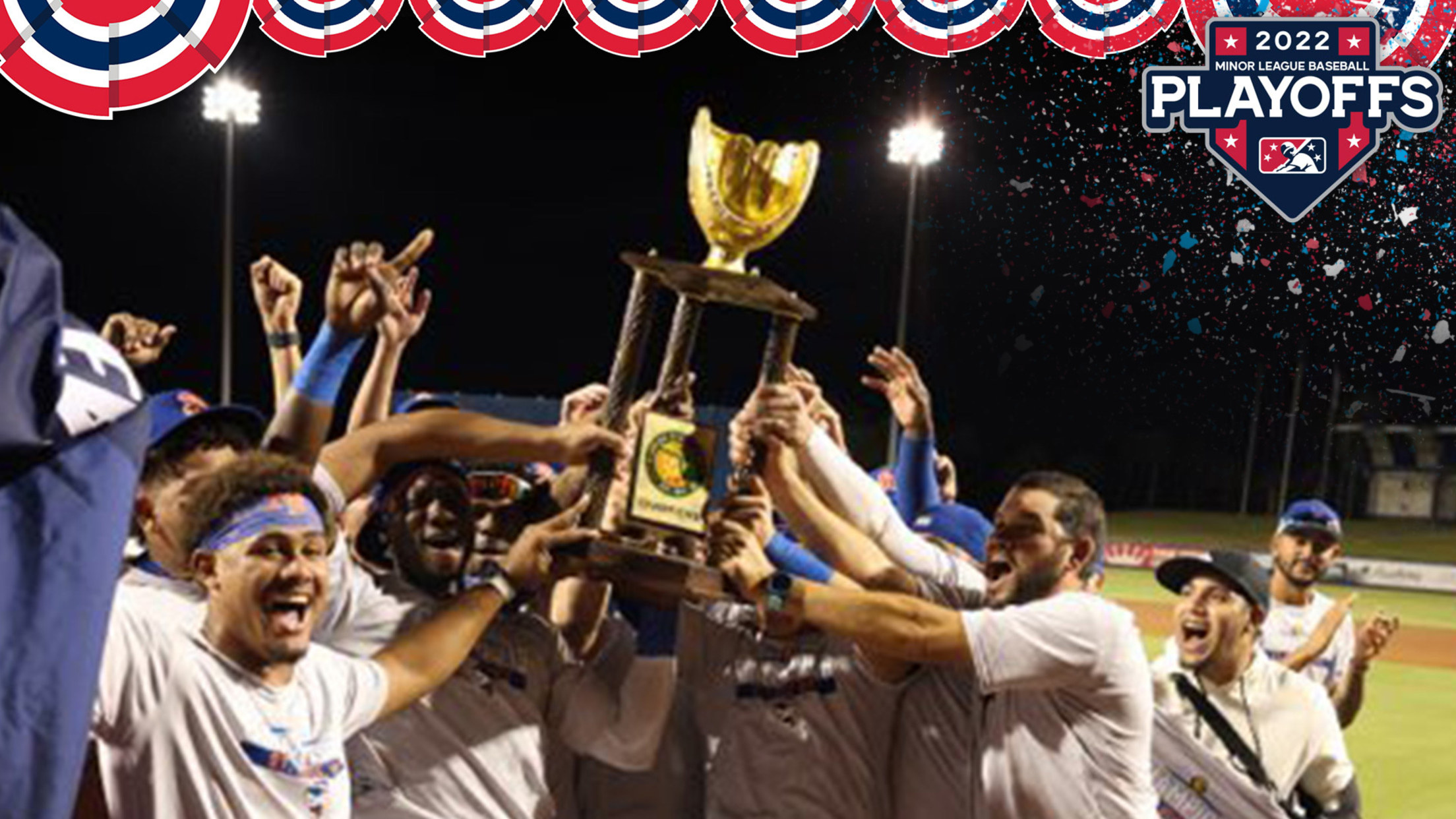 The St. Lucie Mets needed an improbable home run to take Game 1 of the Florida State League Championship Series. On Tuesday, though, they took full control of their destiny. New York's Single-A affiliate took home a league title for the first time since 2006, defeating Dunedin, 6-3, at Clover
RailRiders' Volpe belts first two Triple-A homers
Top Yankees prospect hits 20-HR mark for second straight year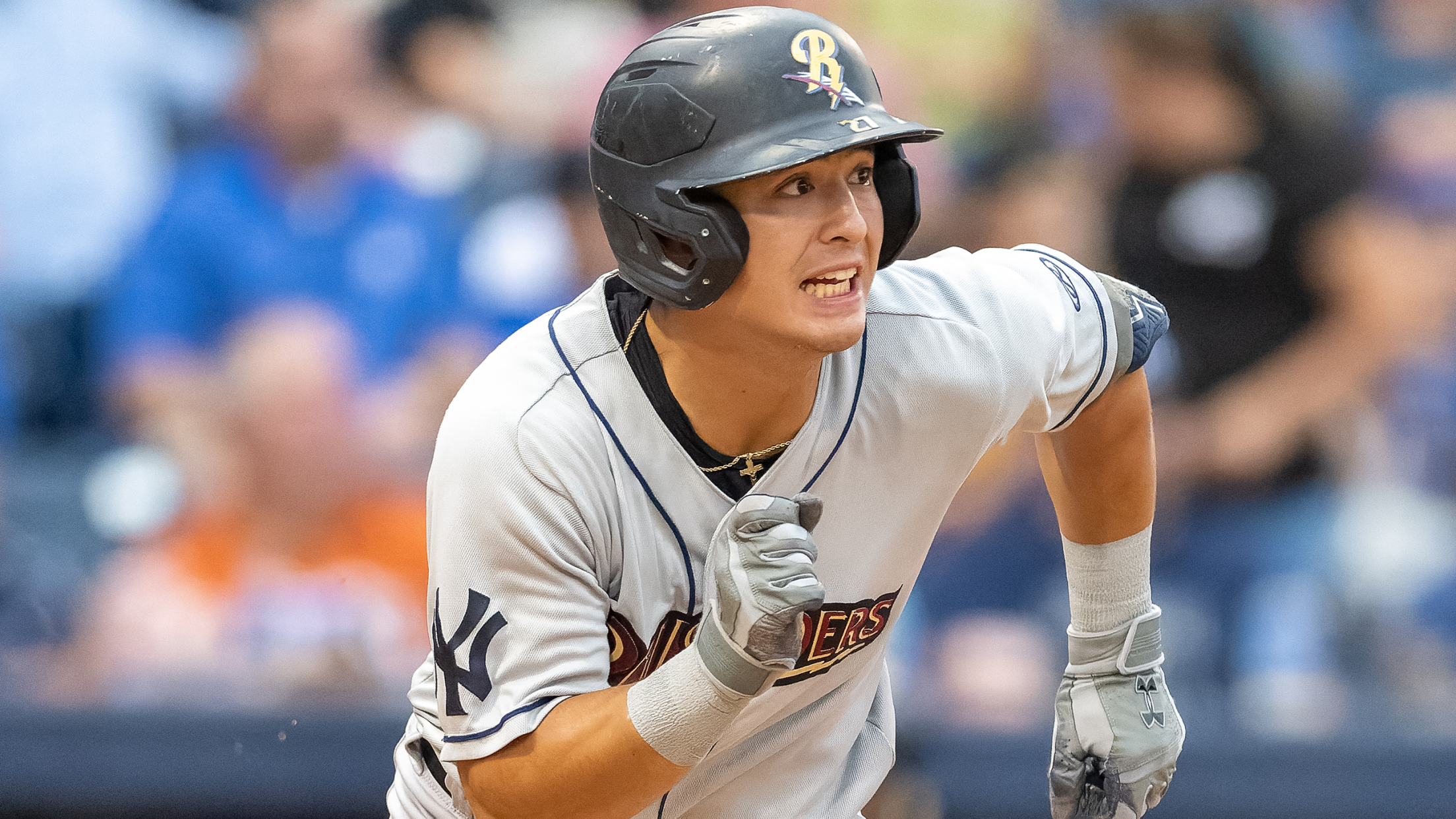 It's only Anthony Volpe's sixth game at Triple-A, but from the way he's been swinging the bat, you'd think he'd already be in pinstripes. MLB's No. 5 overall prospect cranked his first two home runs at the Minors' highest level -- one to left-center field, one to right-center -- in
'It was really special:' Toglia slugs three homers
Colorado's No. 14 prospect gives 'Topes homers in 17 straight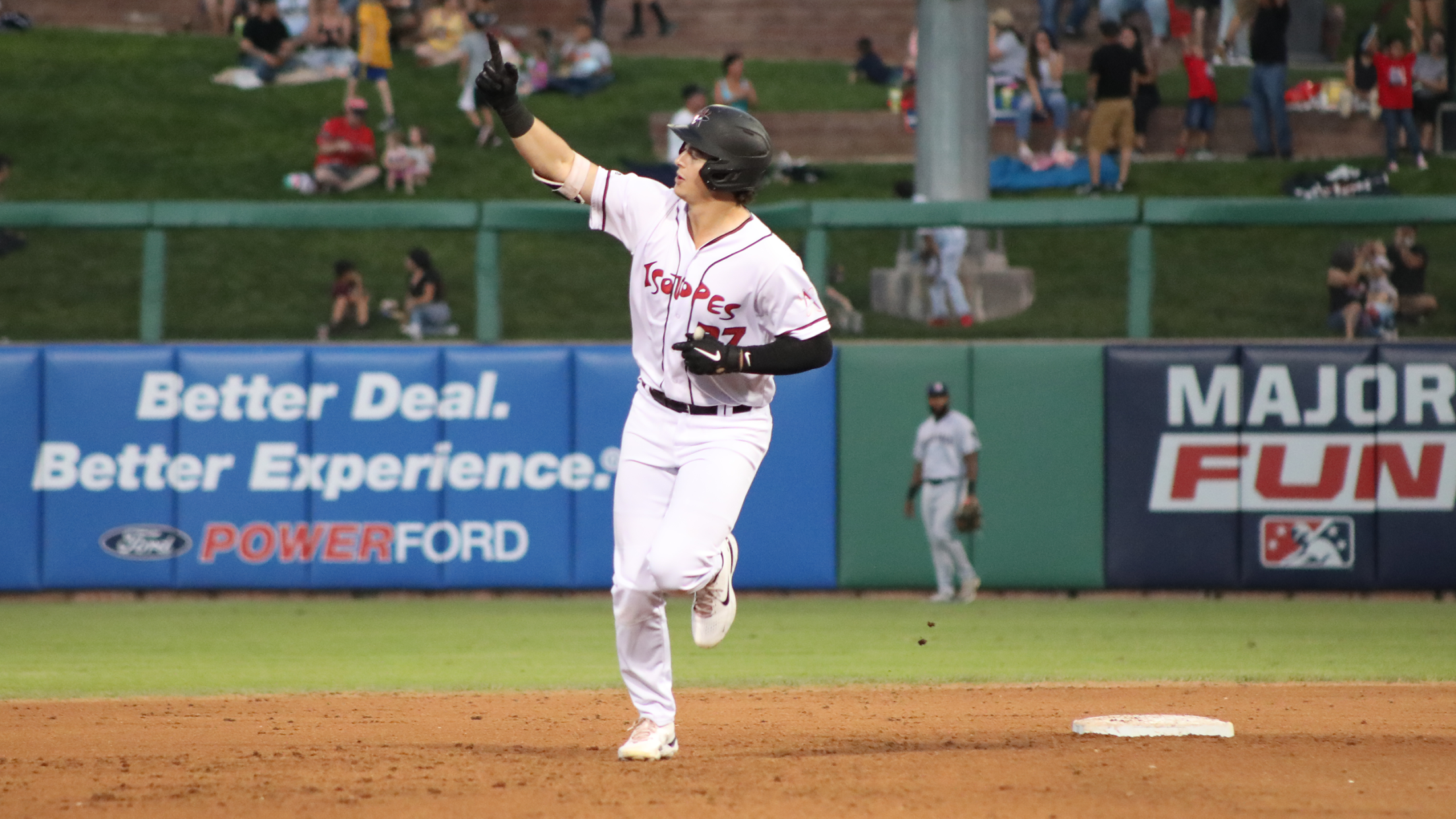 Triple-A Albuquerque has been hitting a lot of home runs lately. Michael Toglia was the latest player to join the long ball party with a milestone performance on Saturday that not only secured a pair of personal records, but a team mark as well. Colorado's No. 14 prospect clubbed the
OKC's Outman seals cycle with walk-off homer
Dodgers' No. 13 prospect finished 5-for-5 with six RBIs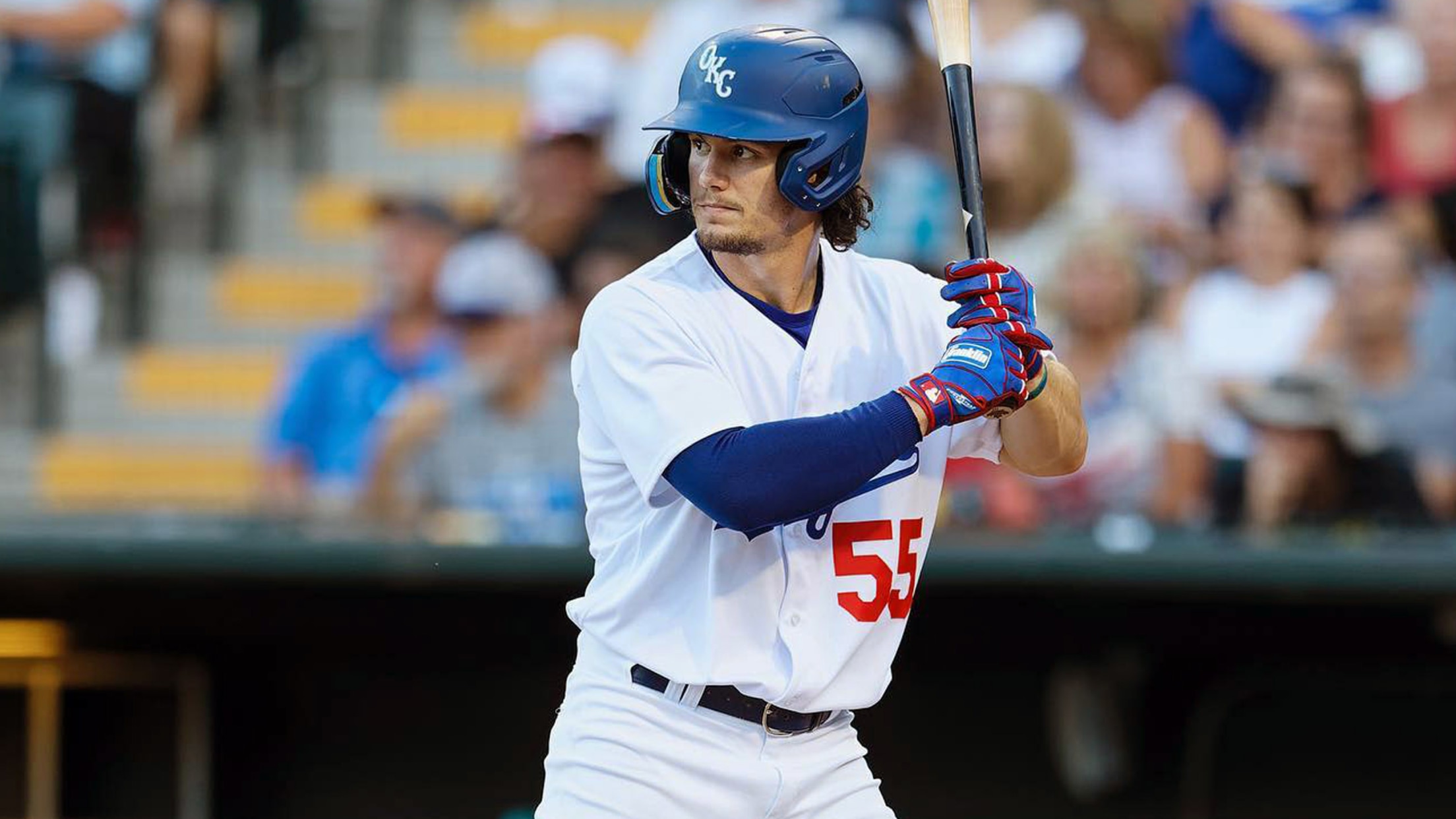 The 2022 season has been nothing short of a whirlwind for James Outman. He started the year in Double-A, made his Major League debut with the Dodgers in July, homered in his first at-bat and was optioned back to Triple-A six games later. But in a season full of firsts,
Englert extends hitless streak to 14 1/3 innings
Texas righty adds six no-hit frames as Hickory takes bid into 9th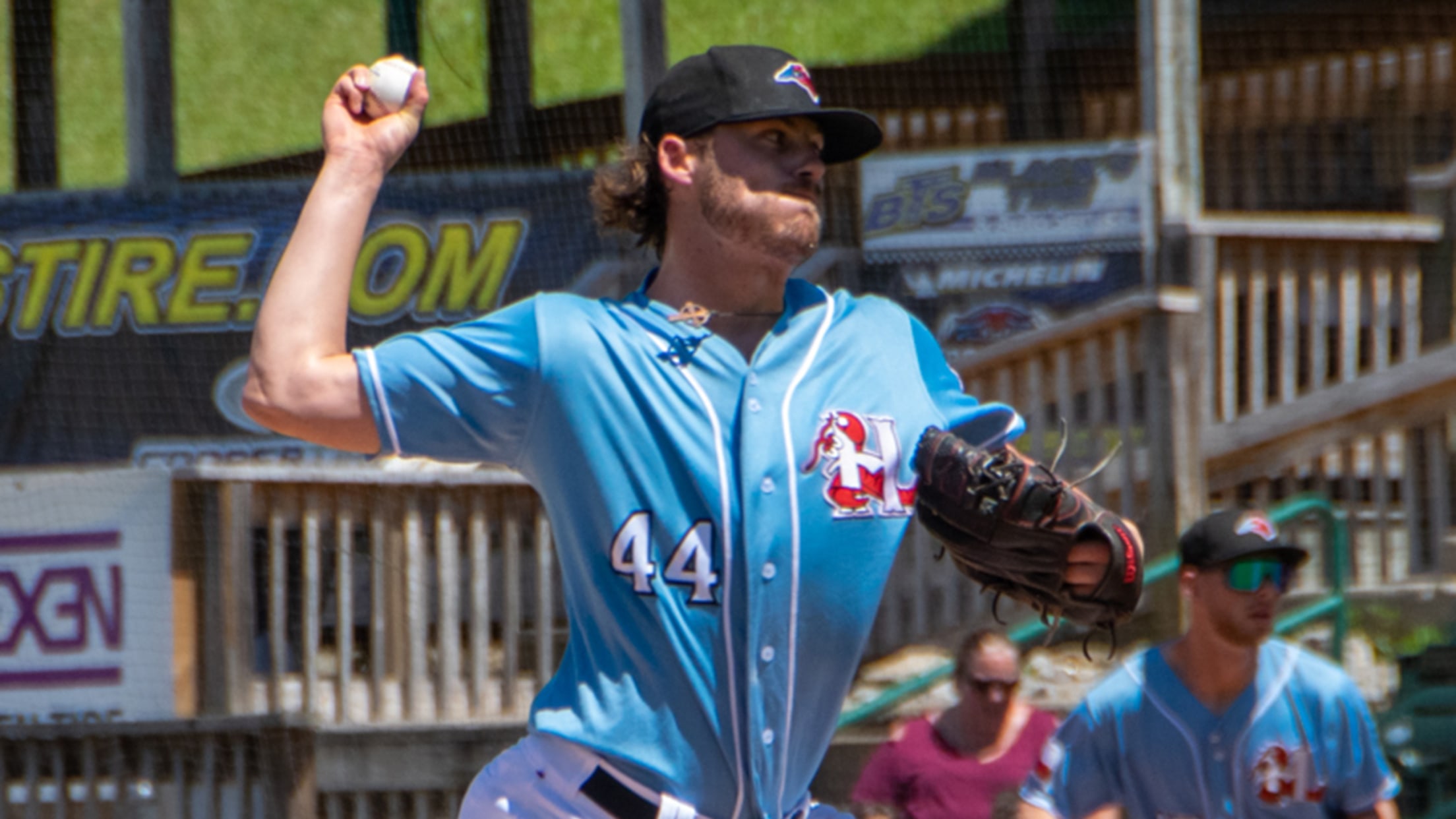 Though High-A Hickory fell two outs short of their third no-hitter of the season, Mason Englert is still in the midst of an unprecedented stretch of his own. The Rangers prospect extended his hitless streak to 14 1/3 innings, scattering a walk and two hit batsmen across six scoreless frames
Alvarez earns win as Lansing's first female manager
Trailblazing coach has worked in Athletics organization since 2019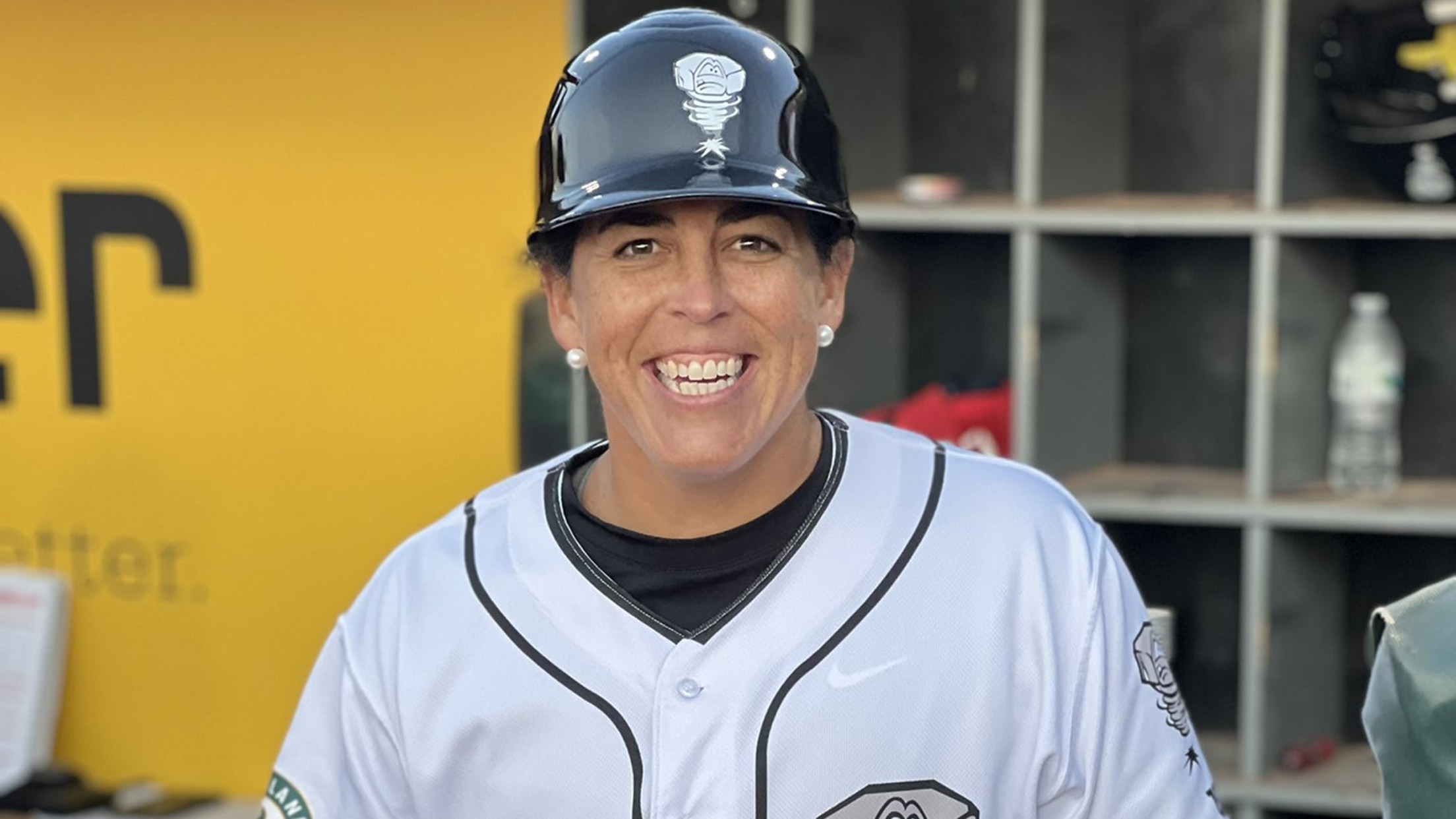 The High-A Lansing Lugnuts had never had a woman serve on their coaching staff before, let alone manage a game. Veronica Alvarez broke those barriers in one fell swoop. Filling in for manager Phil Pohl while he's on vacation, Alvarez earned her first affiliated baseball managerial victory with the Athletics'
On July 4th, Bisons honor 100-year-old veteran
After missing tryout 80 years ago, Kinyon becomes part of team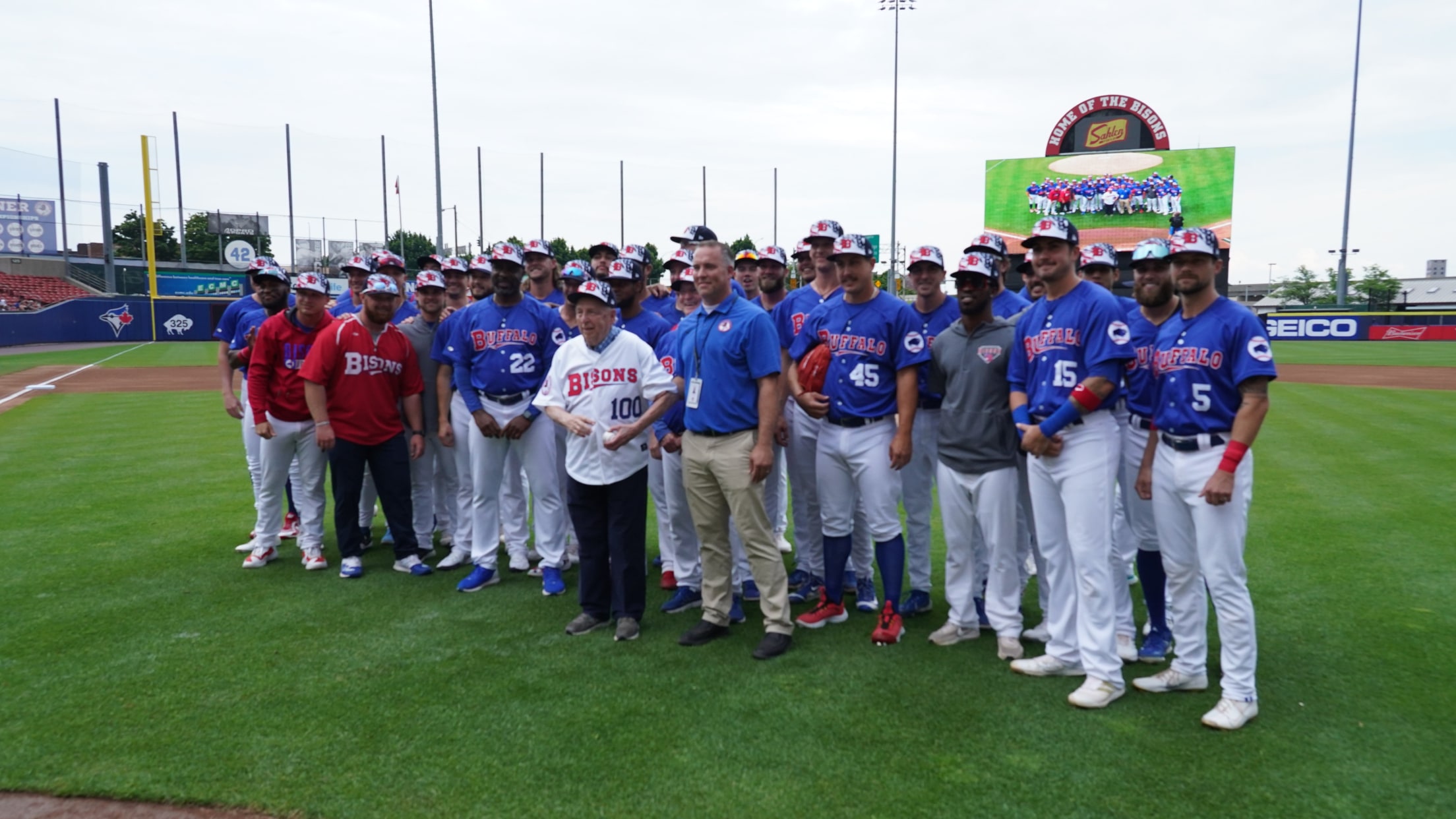 For 100-year-old Roy Kinyon, it was a night 80 years in the making. In 1942, the high school baseball star was set to try out for the Buffalo Bisons, but he turned them down to join the U.S. Navy and fight in World War II. On Monday, the Blue Jays'
Great Lakes' De Jesus hits for the cycle
Dodgers prospect completes feat he just missed out last season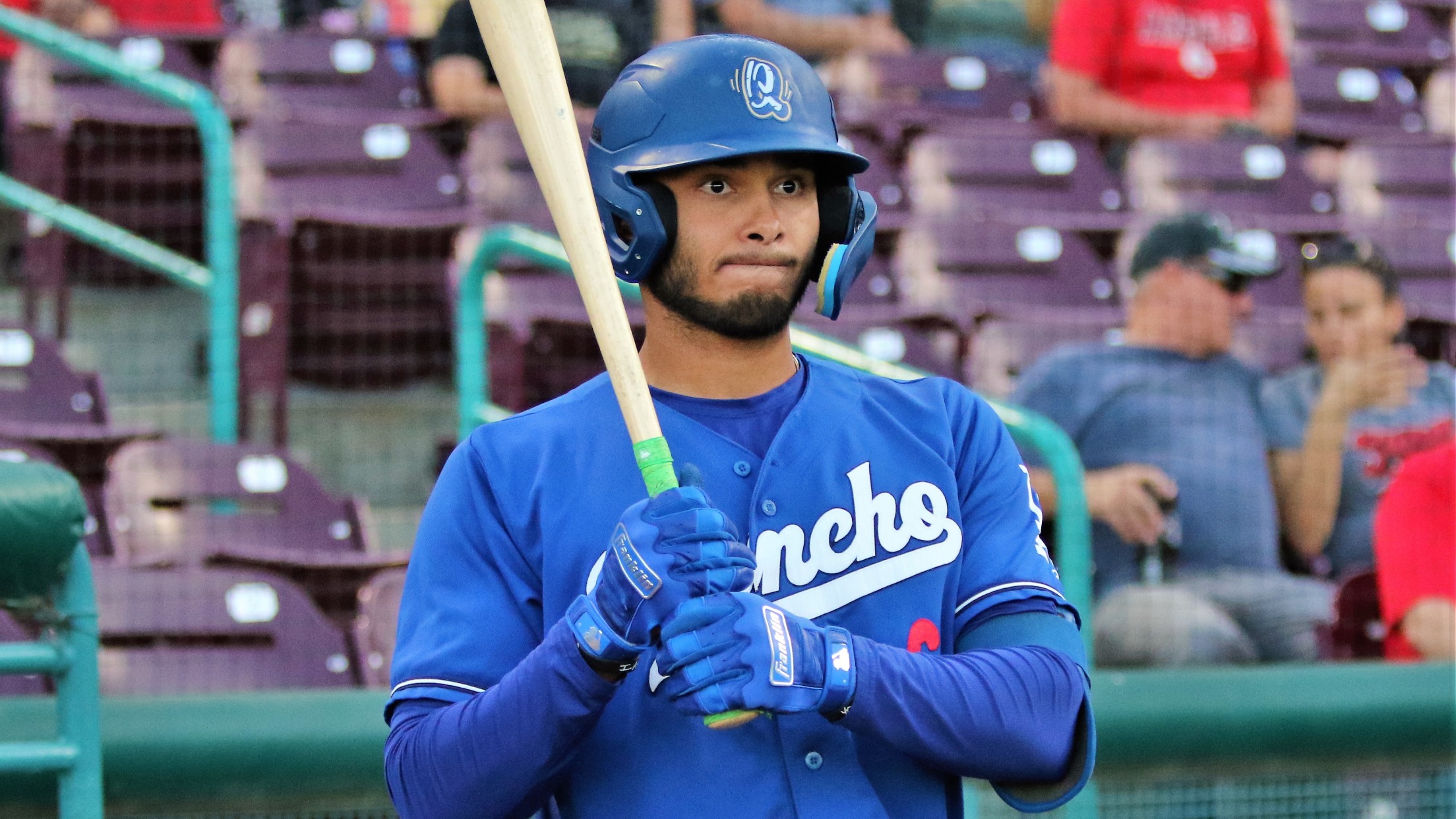 On Sept. 5, 2021, Alex De Jesus finished a triple shy of the cycle. Then with Single-A Rancho Cucamonga, the Dodgers infield prospect wound up on third base for what was ruled a double with an error that allowed him to advance. He finished the game with a homer, two
Greenville's Northcut smacks three home runs
Red Sox prospect collects career-high eight RBIs in the effort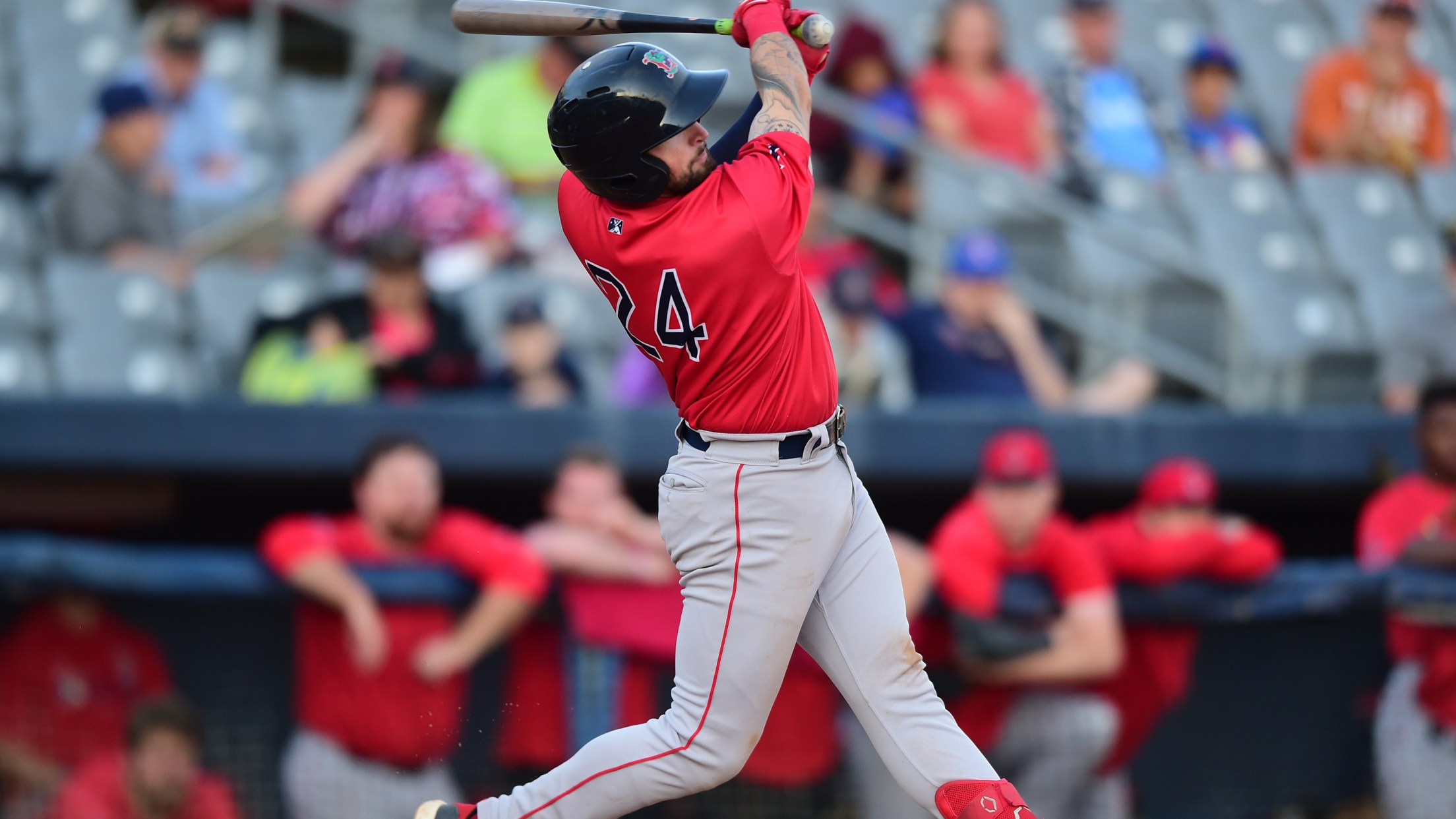 Nicholas Northcut is always confident in his swing. In a way, it wasn't a surprise that the 22-year-old slugger crushed three home runs in a game for the first time in his pro career. But it didn't stop his excitement about it. "It felt pretty good," Northcut said. "It's always
Saints' Steer notches first three-homer game
Twins' No. 9 prospect has clubbed four long balls in past two games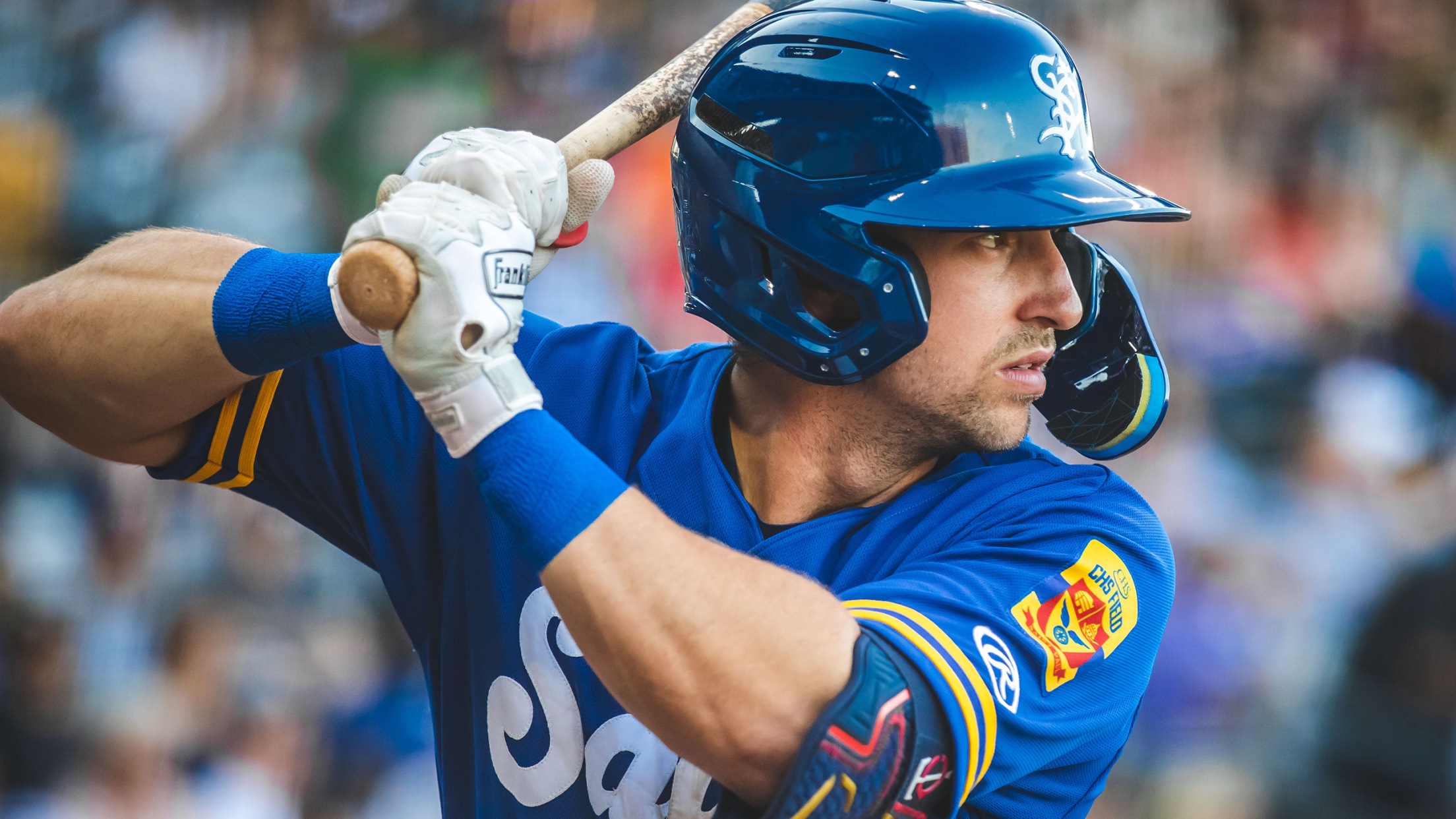 Spencer Steer entered Sunday's contest with three home runs in 12 Triple-A games. By game's end, he had doubled that total. The ninth-ranked Twins prospect smacked three long balls and drove in five runs in St. Paul's 16-7 win over Iowa, marking the first time the 24-year-old has hit for
Sacramento's Dean belts three home runs
River Cats slugger hits the trifecta for first time in 10-year career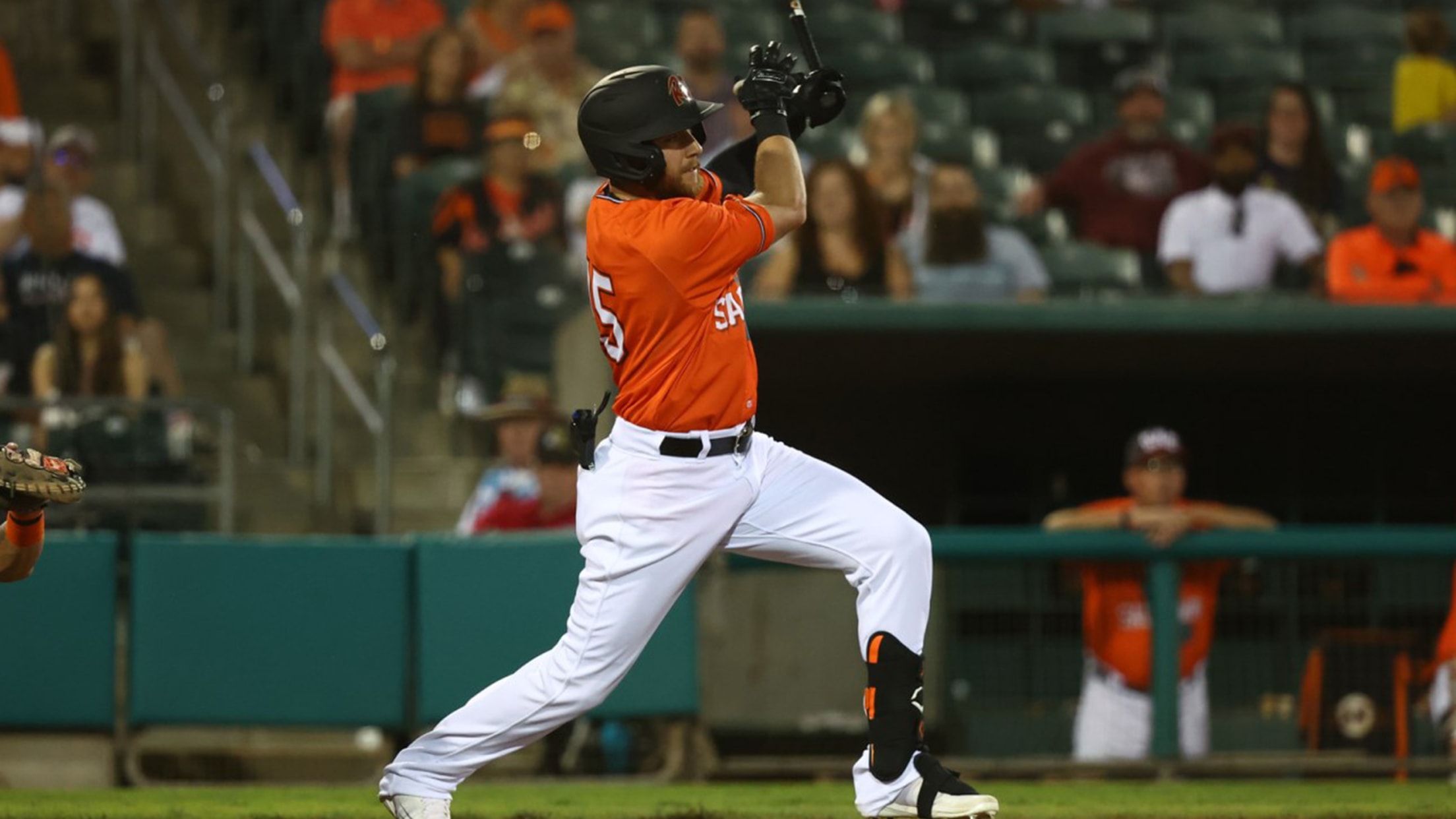 It was a prodigious display of power for Austin Dean on Sunday afternoon. For the first time in his 10-year professional career, the 28-year-old belted three home runs in a single game in Triple-A Sacramento's 11-8 comeback win over El Paso. It also marked the first time since July 16,
Trio of Smokies pitchers combines for no-hitter
Remy, Correa, Ramos combine on club's first no-no since 2013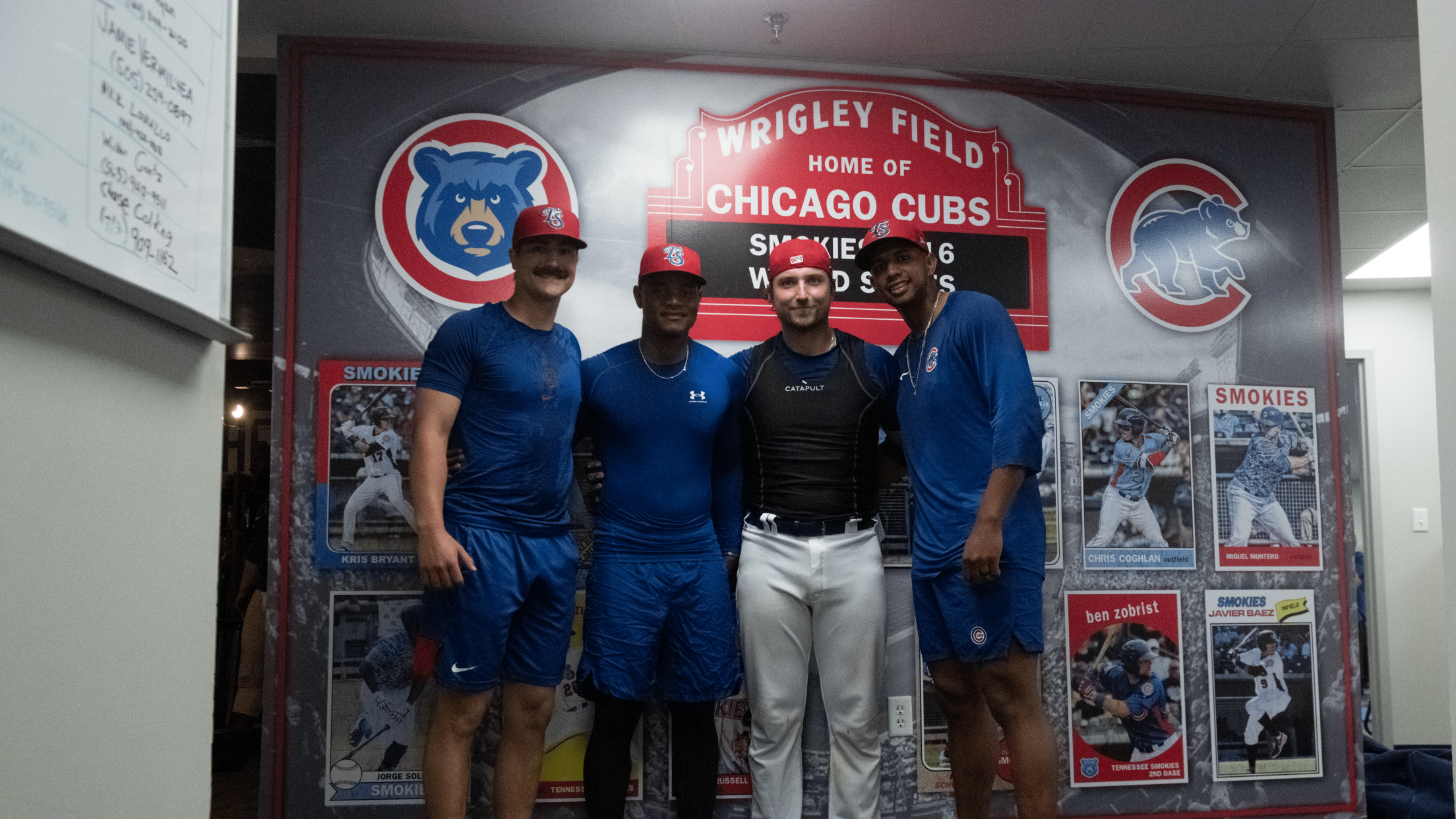 Peyton Remy has known Danis Correa and Eury Ramos since the three of them started out in Rookie ball nearly five years ago. On Wednesday, the trio of righties combined on a milestone – a no-hitter for Double-A Tennessee in its 5-0 victory over Montgomery. It was the Cubs affiliate's
Varland brothers square off in 'emotional' pitching matchup
'It's one of those games we'll remember for the rest of our lives'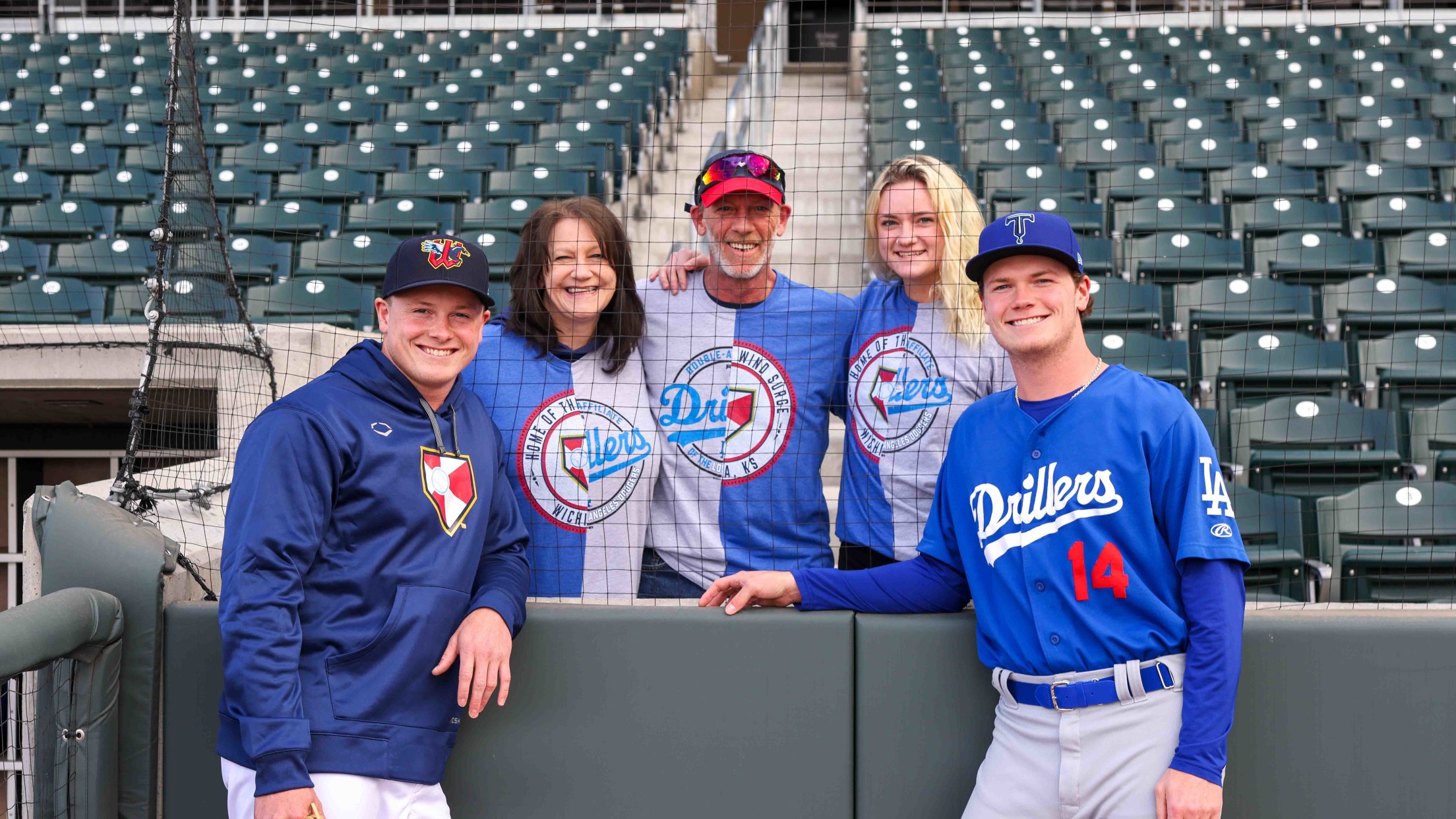 Gus and Louie Varland have played baseball with each other their entire lives, from Little League to high school to college together at Concordia-St.Paul in Minnesota. The brothers pitched against each other on Opening Night in April – Gus with Double-A Tulsa and Louie with Double-A Wichita – but Louie
Sacramento's Padlo parks three home runs
River Cats slugger matches career high with six-RBI afternoon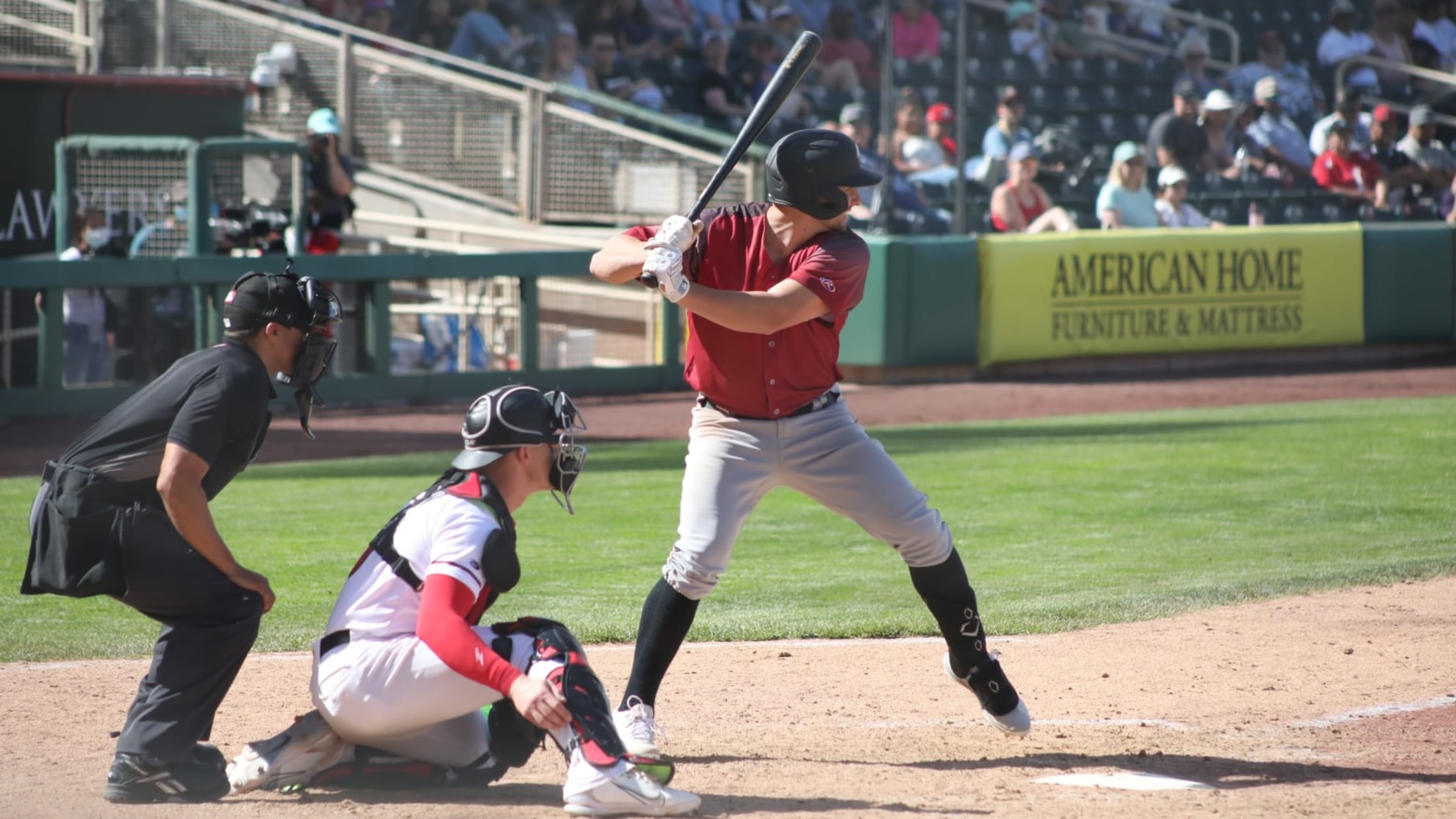 Kevin Padlo has hit six home runs this season, three of them on Sunday. All six of them have been at Isotopes Park in Albuquerque. But Padlo does not play for the Isotopes. The 25-year-old infielder has played for two different teams in the young season. He posted a two-homer
'It was a blast': Kerry fans career-high 12
Righty allows just one hit over five frames for Trash Pandas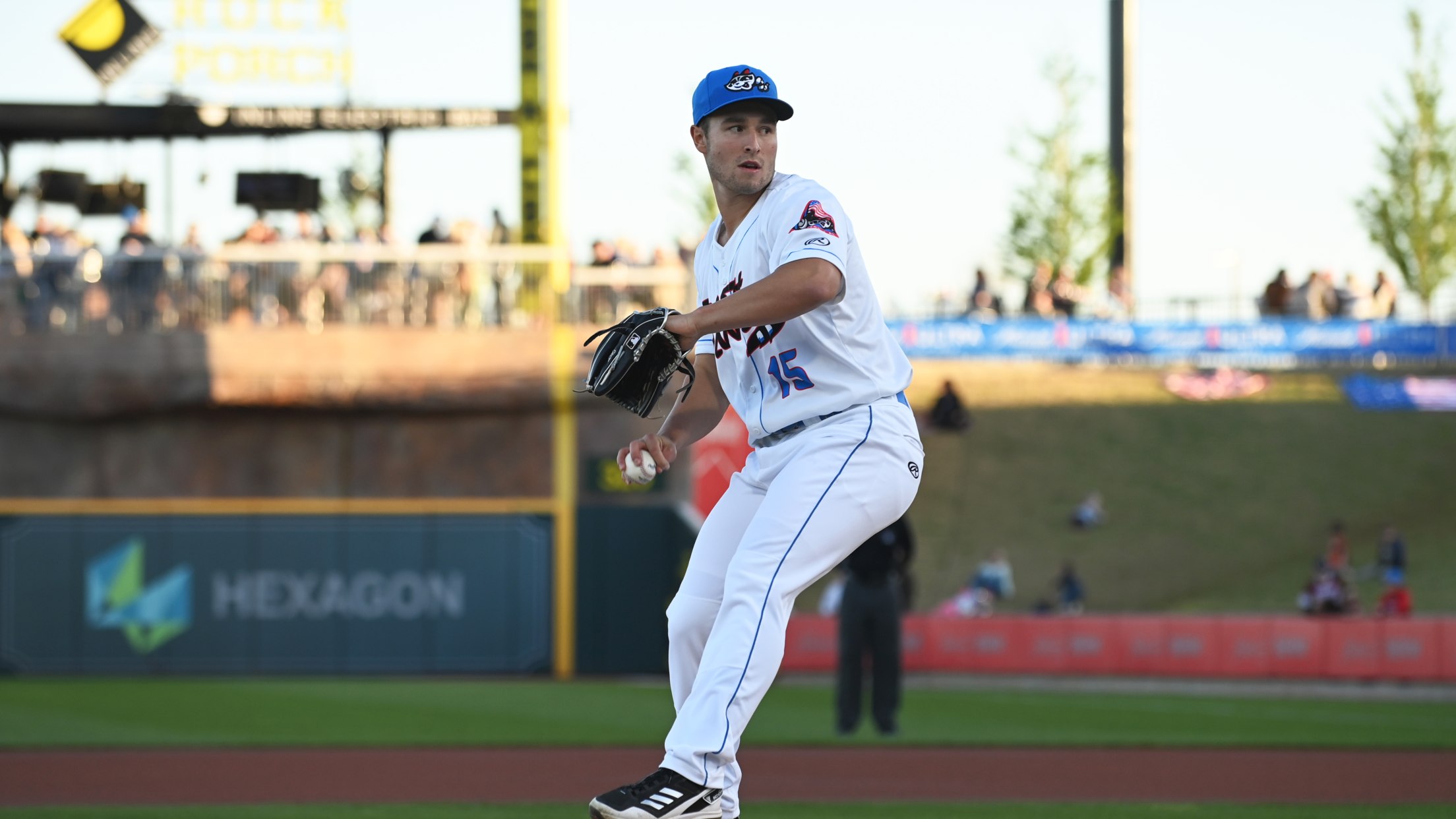 What's better than setting a career high in strikeouts to start the season? Breaking that record the very next start. That's what Brett Kerry did Thursday night. The right-handed Angels prospect fanned 12 while allowing one run on one hit over five innings in Double-A Rocket City's 5-3 loss to
Then and now: Midwest League
Everything old new again after last year's bump to High-A
Following Major League Baseball's announcement that historical league names are returning to the Minors in 2022, MiLB.com provides a refresher on each of the 11 circuits from Triple-A, Double-A, High-A and Single-A -- including past champions, famous alumni and more.