New Mayer of Portland breaks out offensively
Baseball's No. 5 overall prospect collects first three Double-A hits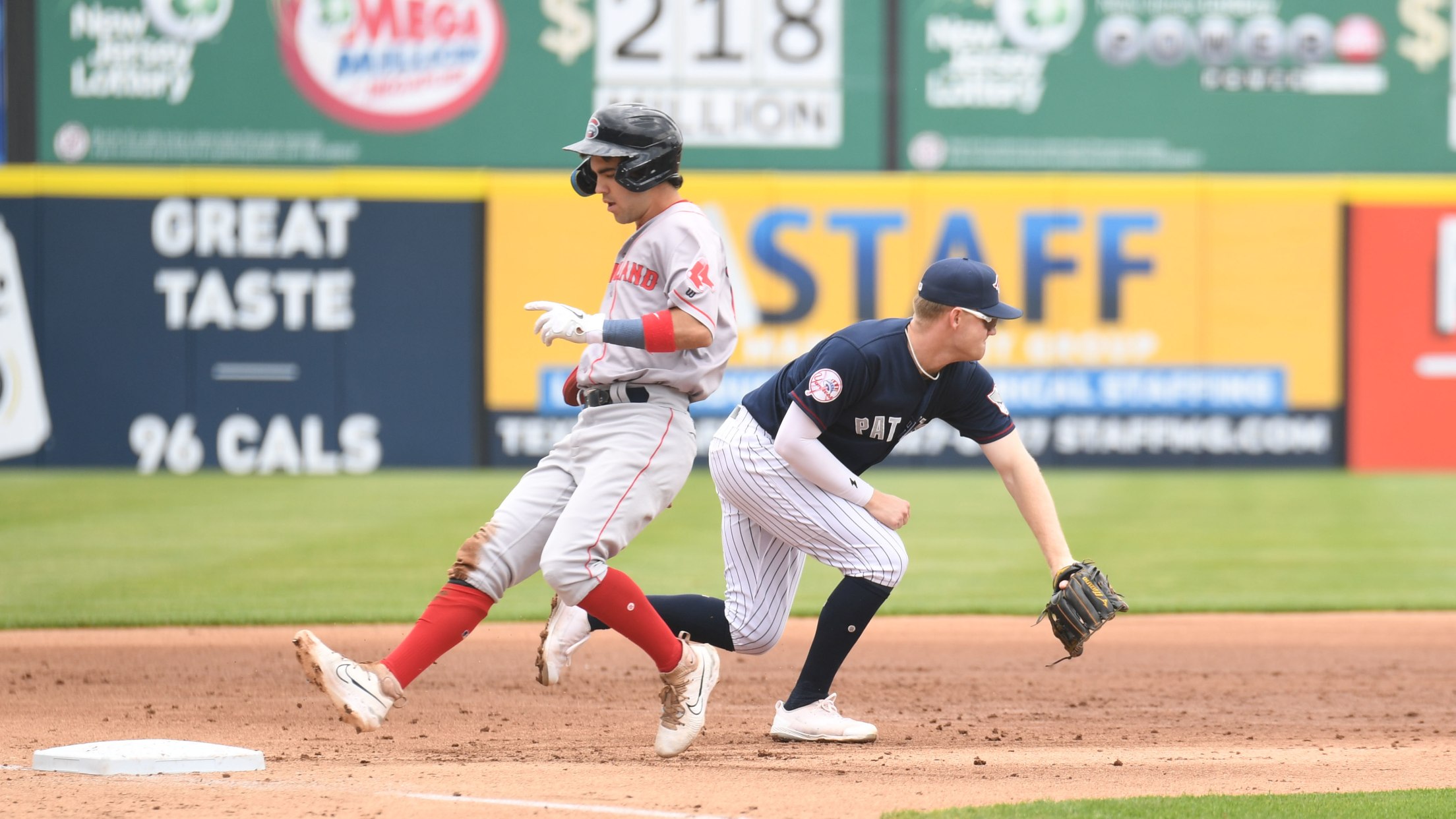 Multihit Marcelo Mayer has officially arrived for Double-A Portland. The No. 5 prospect in baseball per MLB Pipeline smacked his first hit for the SeaDogs and followed it up with two more, going 3-for-4 in Portland's 5-4 loss to Somerset. Mayer was promoted on May 30, but didn't play his
Big Red Machine! De La Cruz rips 117.3 mph double
Top-ranked Reds prospect laces 4th-hardest ball in Triple-A of 2023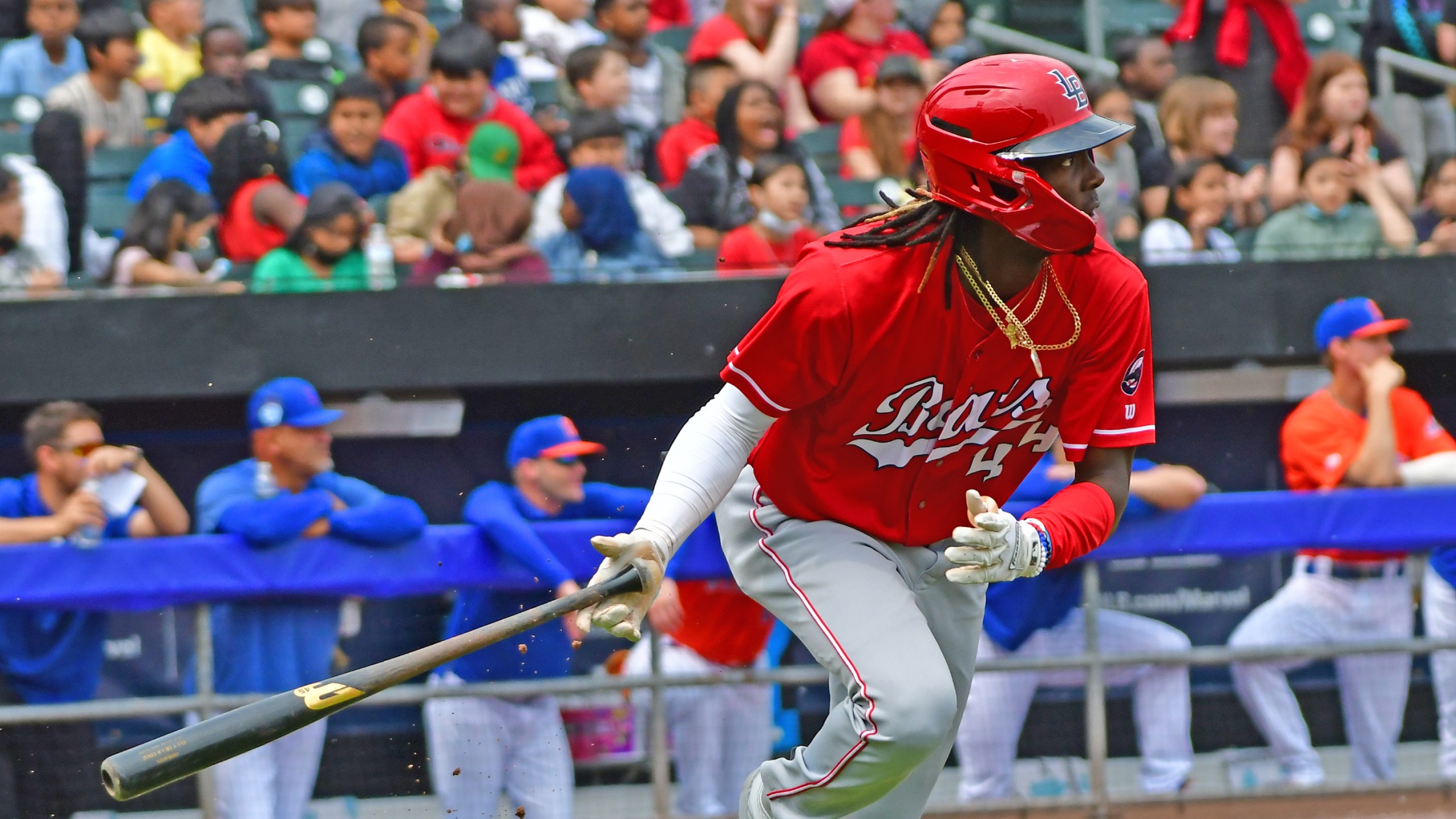 Thirty-two balls have been hit at least 116 mph this year at the Major League and Triple-A levels. Seven of those came from Elly De La Cruz's bat. The only other batters to break 116 multiple times this season are: Giancarlo Stanton (4), Jake Burger, Jo Adell and Ronald Acuña
Louisville lightning: Elly wows with speed, power
Bats' De La Cruz activates record burners on RBI knock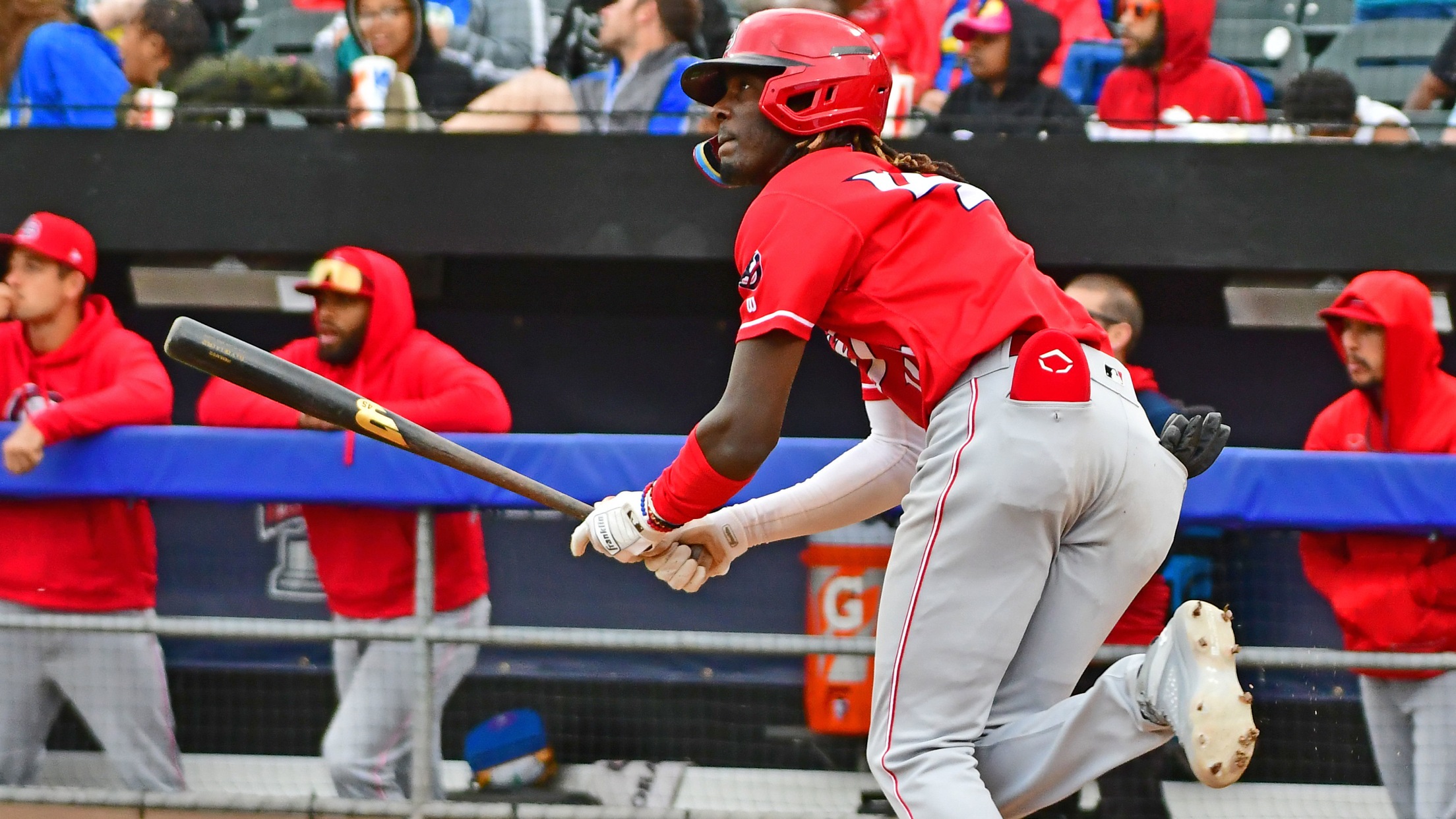 Top-ranked Reds prospect Elly De La Cruz's game is defined by speed. MLB Pipeline's No. 4 overall prospect, De La Cruz boasts high exit velocities off the bat, zips the baseball from the left side of the infield to first inexplicably fast and also can get around the bases quicker
Cartaya starts June like he ended May, with a HR
No. 1 Dodgers prospect goes yard in fourth consecutive game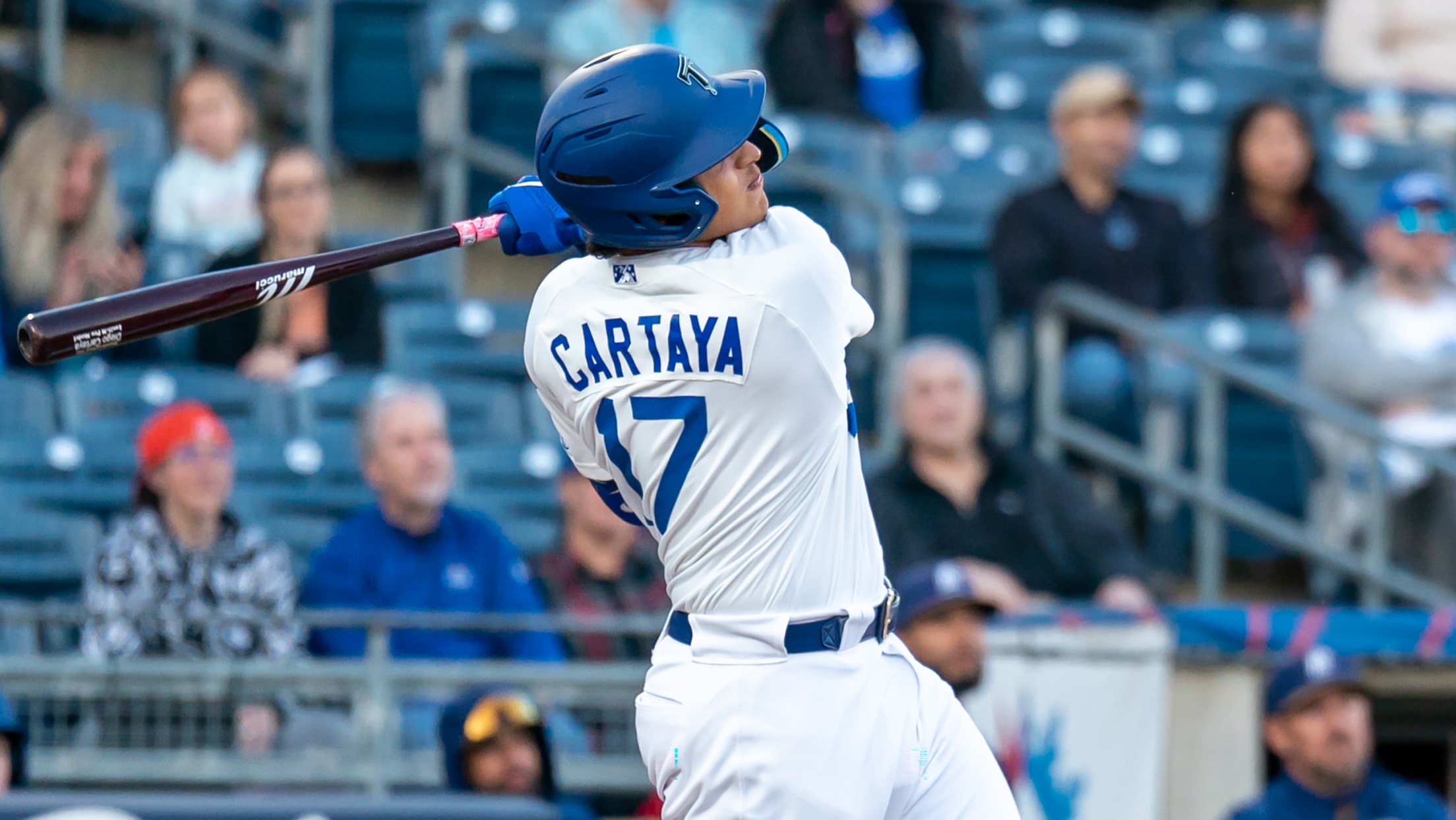 Diego Cartaya, the top-ranked prospect in the Dodgers' organization, has been as potent offensively as advertised over his last eight outings with Double-A Tulsa. While he may have started the season with a .190/.288/.337 slash line in 26 contests, he showed up to Riverfront Stadium for Thursday night's tilt at
Wood introduces power early in Senators' tenure
Top Nats prospect's first Double-A extra-base hit is 9th HR of year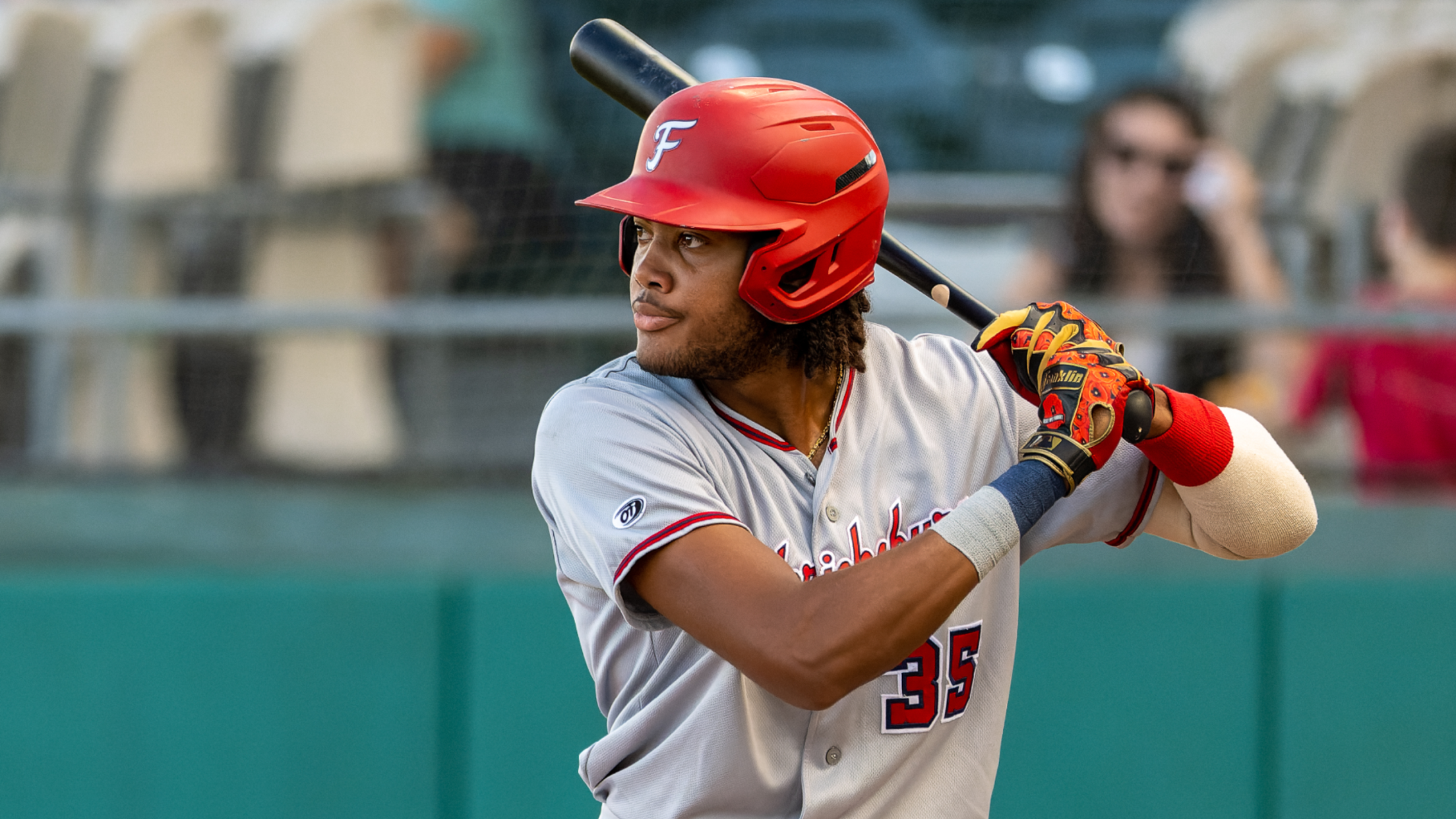 James Wood is moving on up, and moving on up with style. The top Nationals prospect clubbed his first Double-A home run on Thursday, his first extra-base hit since being promoted on May 28. Wood sports 60-grade power -- tied with his speed for his highest-graded tool -- and he
Elly De La Crush: The walk-off edition
Cincinnati's top prospect crushes a 432 foot homer for Louisville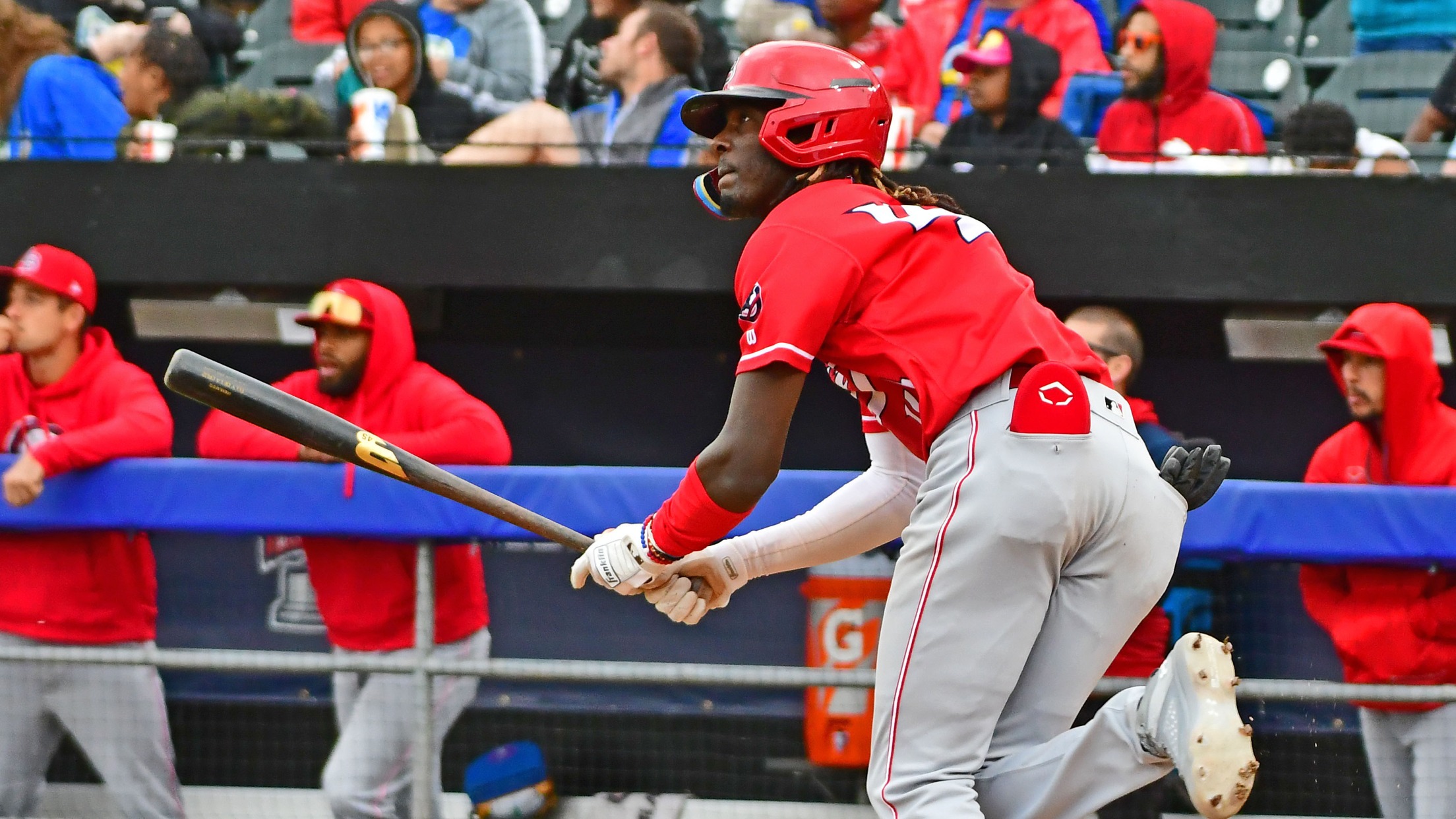 The streak that Elly De La Cruz is on is starting to feel like a tall tale you might hear from your grandparents, hard to believe and most likely embellished. But the only thing tall about this tale is EDLC's height: 6-foot-5.
Teen sensation Salas lives up to billing in pro debut
Padres phenom doubles, singles and scores Storm's go-ahead run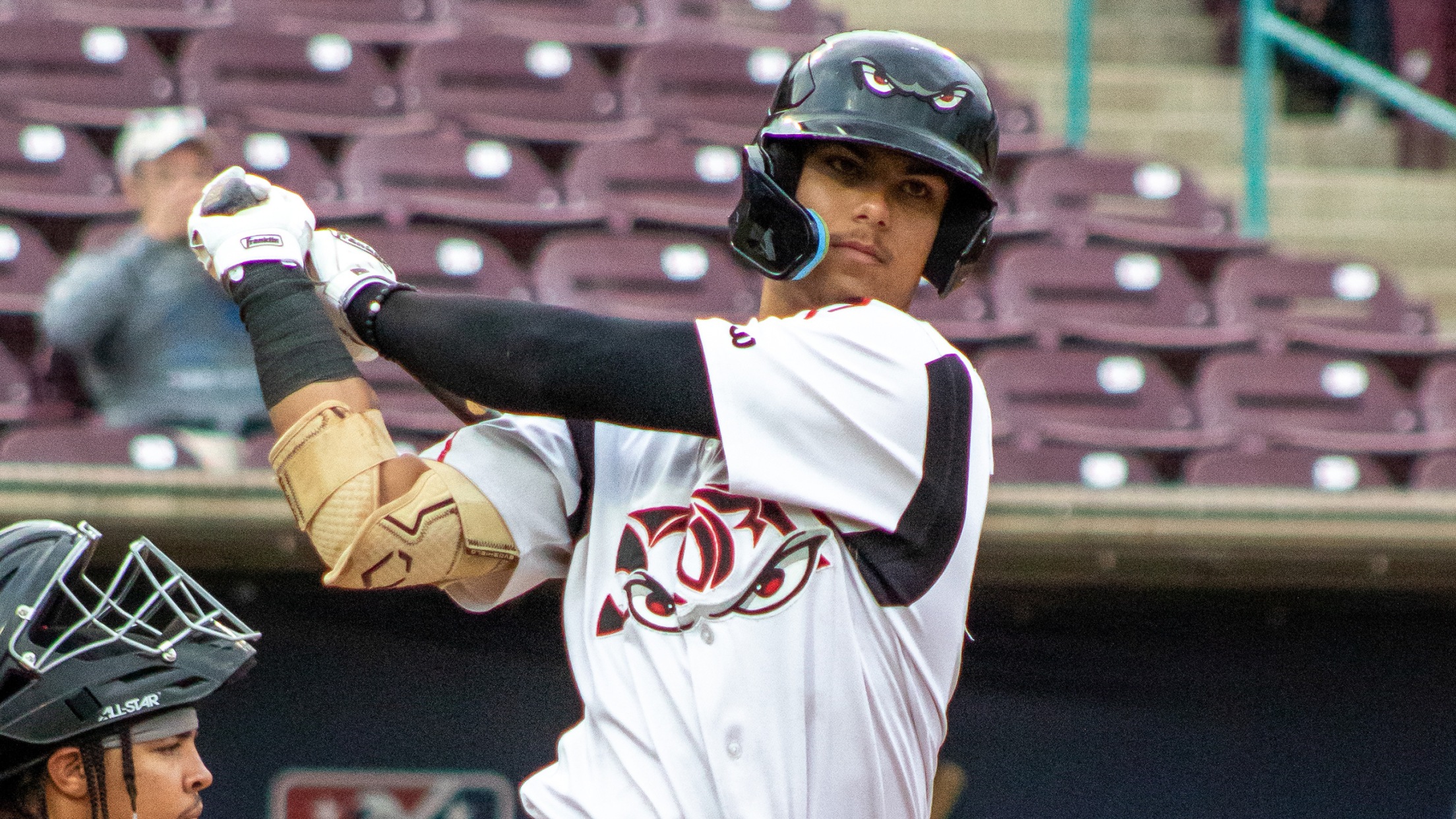 Ethan Salas doesn't even have a learner's permit yet, but the 16-year-old phenom already has a license to hit. The Padres' No. 3 prospect skipped over the Rookie-level Complex League entirely and was assigned to Single-A to begin his professional career. As if that wasn't impressive enough, Salas scored the
The Road to The Show™: Who's up next?
Reds' De La Cruz, Mets' Mauricio knocking on door to Majors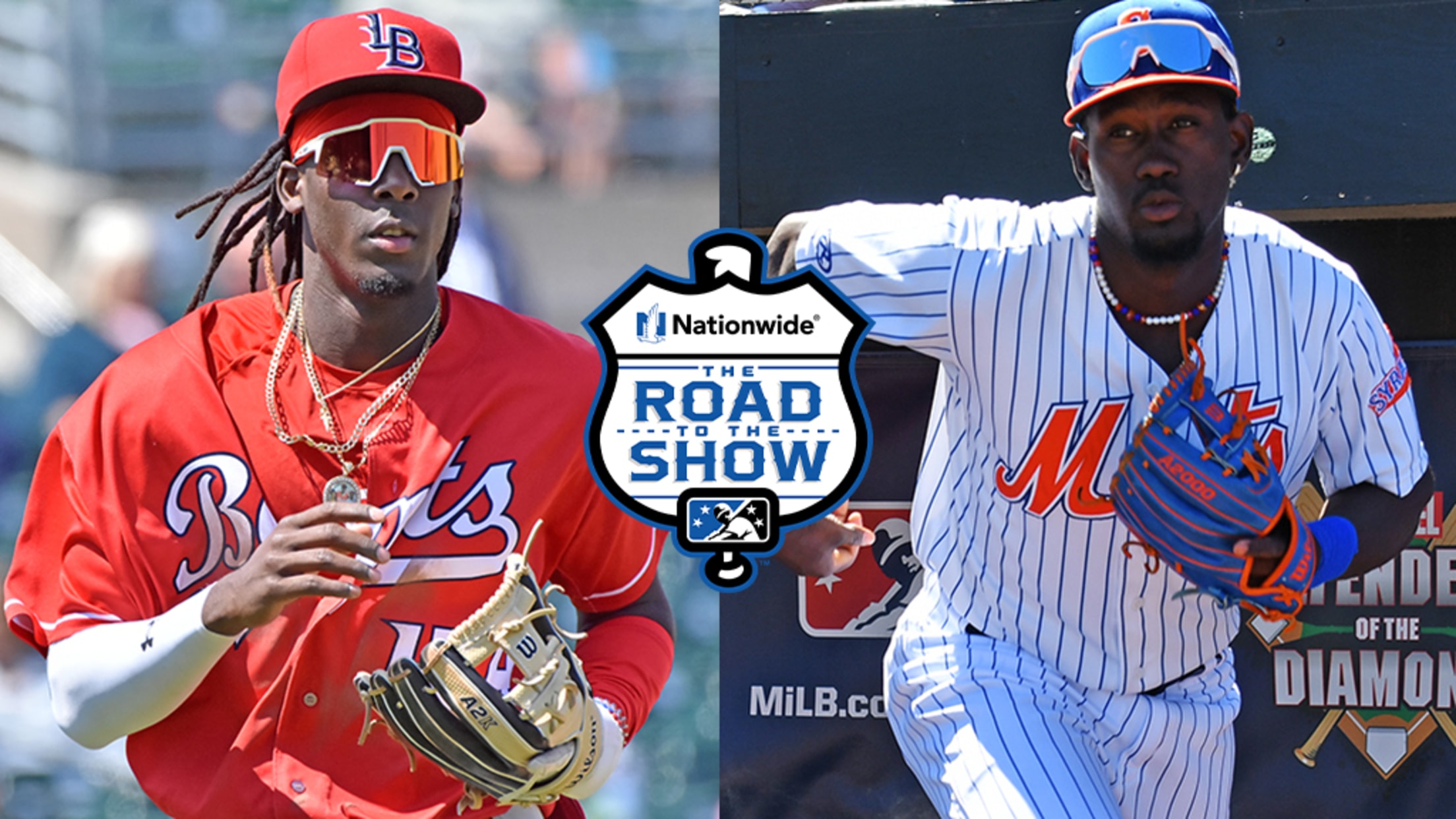 Each week, MiLB.com profiles an elite prospect by chronicling the steps he's taken toward achieving his Major League dream. For more stories about players on The Road to The Show, click here. For top prospects throughout the Minors, two months of play can go a long way toward revealing which
Scorching May drives Mayer to the Sea Dogs
Boston's top prospect slashed .290/.366/.524 with Greenville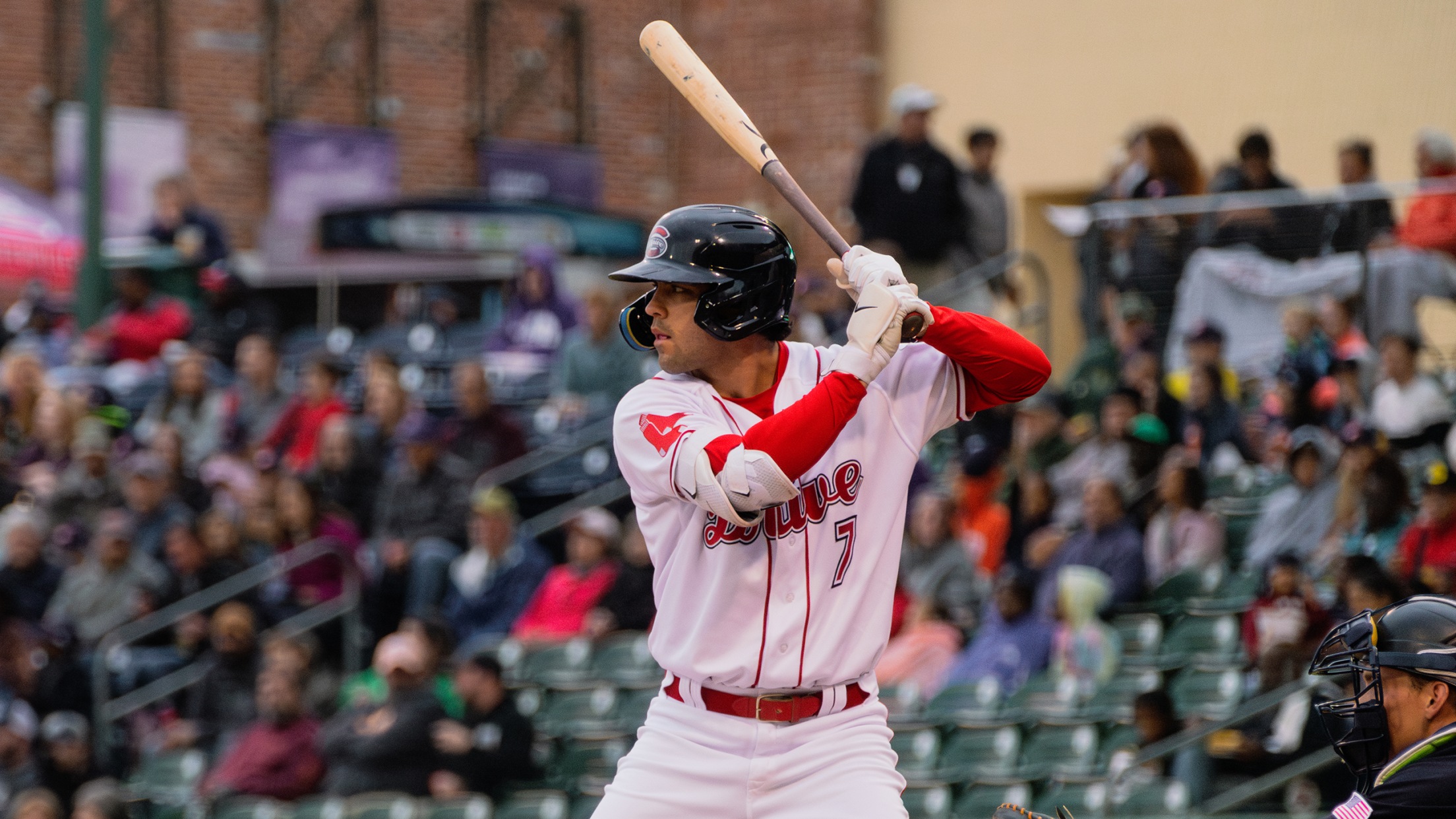 Marcelo Mayer is officially too hot for the South Atlantic League. Baseball's No. 5 overall prospect, according to MLB Pipeline, has been promoted to Double-A Portland after tearing the cover off the ball with High-A Greenville. The news was reported first by the Boston Globe's Alex Speier and confirmed by
Elly's massive May rolls on with two-homer night
MLB's No. 4 prospect socks two more homers, has nine this month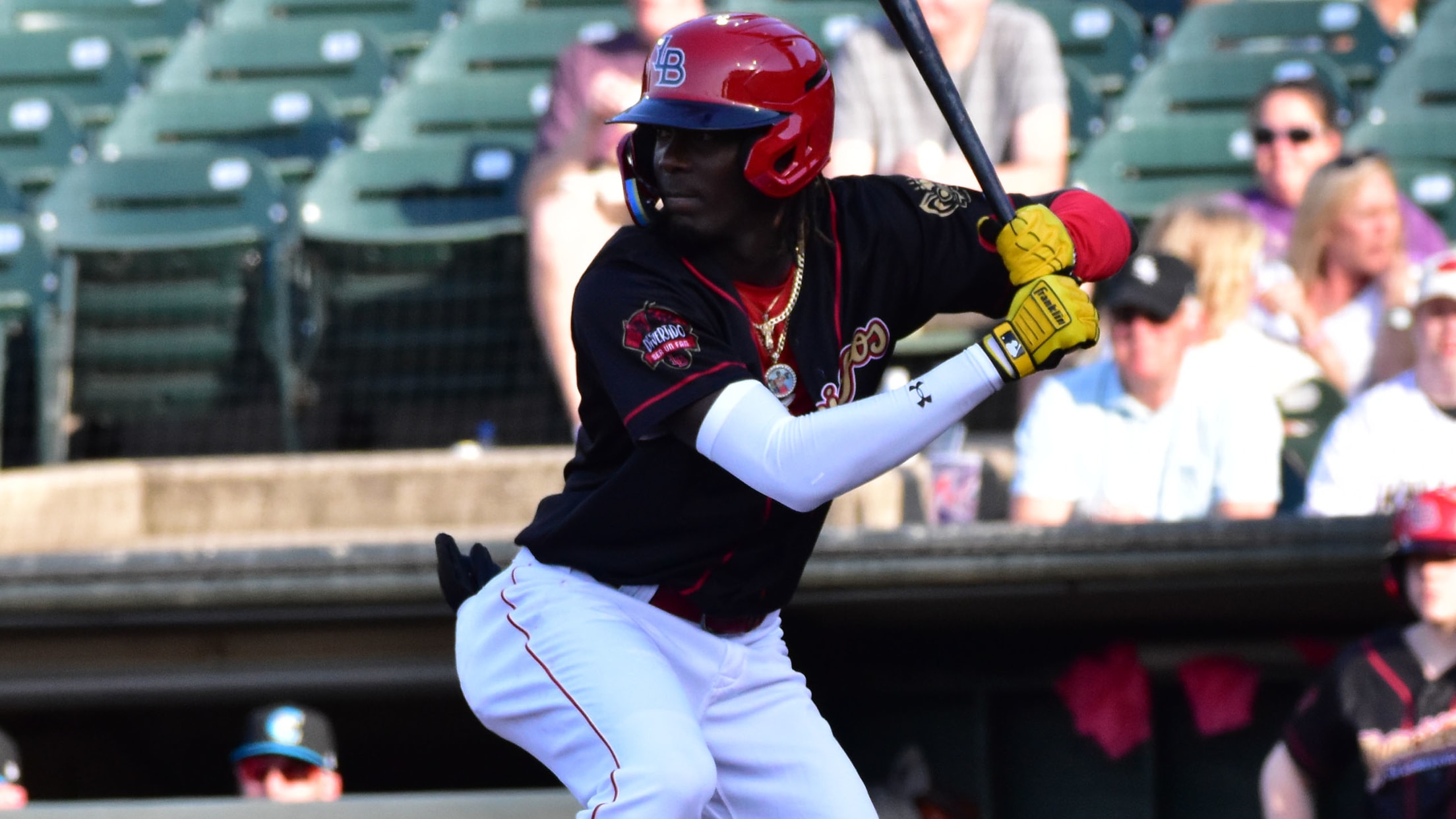 Reds fans far and wide entered 2023 envisioning the day when top prospect Elly De La Cruz would reach Cincinnati. That day might be rapidly approaching. It's hard to find a hitter hotter than De La Cruz, the fourth-ranked prospect in baseball per MLB Pipeline, who has spent the month
Bats all, folks! De La Cruz sends one into orbit
MLB's No. 4 prospect clears scoreboard with 117.7 mph homer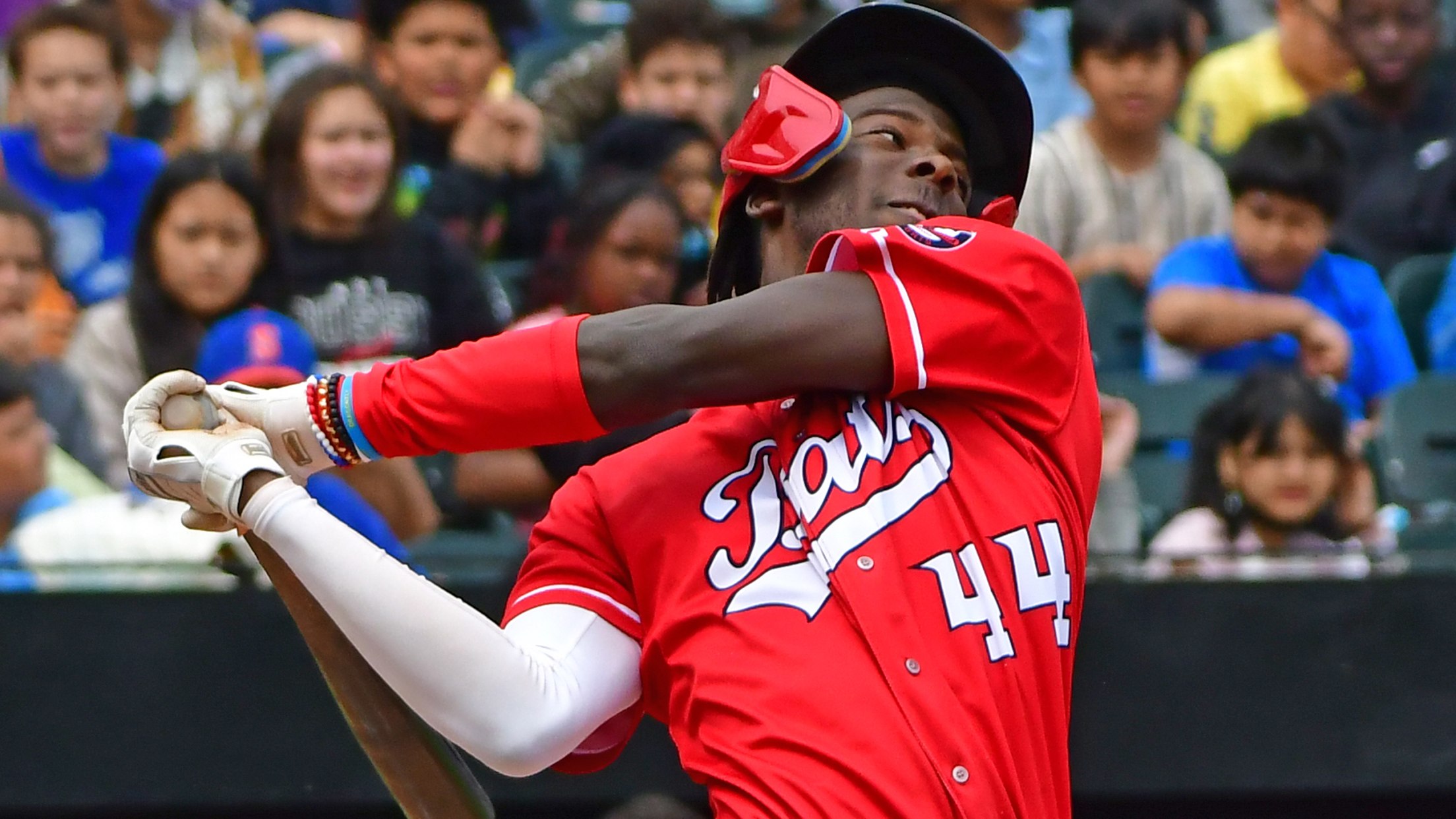 Elly De La Cruz hit a ball over the entire State of New York. Now lest anyone think an overactive imagination is involved, MLB Pipeline's No. 4 prospect actually did slug a baseball over New York, albeit the Empire State-shaped scoreboard in left-center-field at Triple-A Syracuse's NBT Bank Stadium. Nevertheless,
Mariners' stars of past lead way to Futures Game
Reynolds, Ibañez named managers; Beltré, King Felix will coach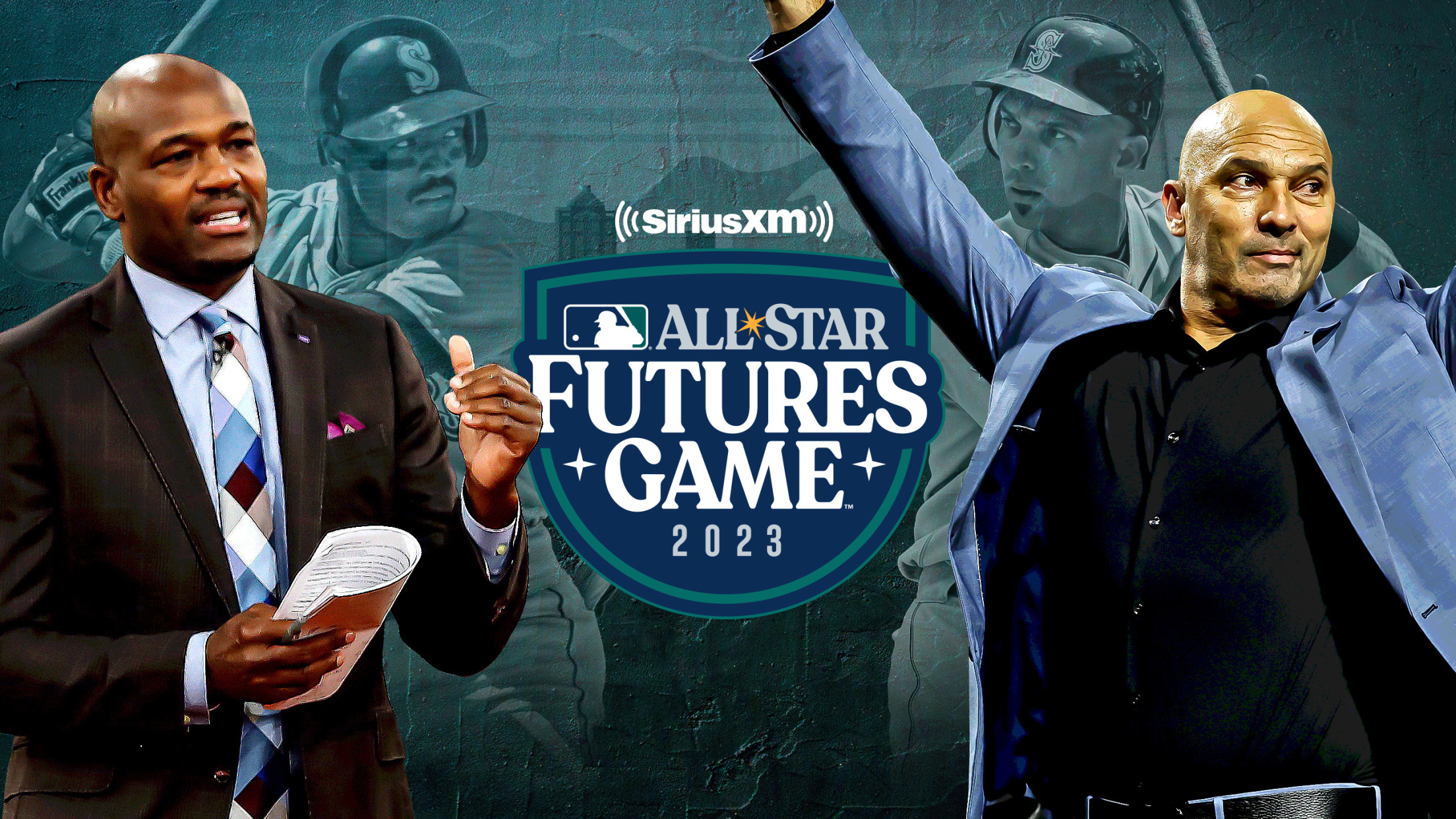 When the All-Star Game returns to the Emerald City for the first time in 22 years this July, it will have a distinctive Seattle flavor. Major League Baseball announced on Wednesday that a pair of former Mariners will manage the SiriusXM All-Star Futures Game, with Harold Reynolds leading the AL
'Trust in my abilities:' Walker stays red-hot
MLB's top prospect slugs homer, adds two big hits for Memphis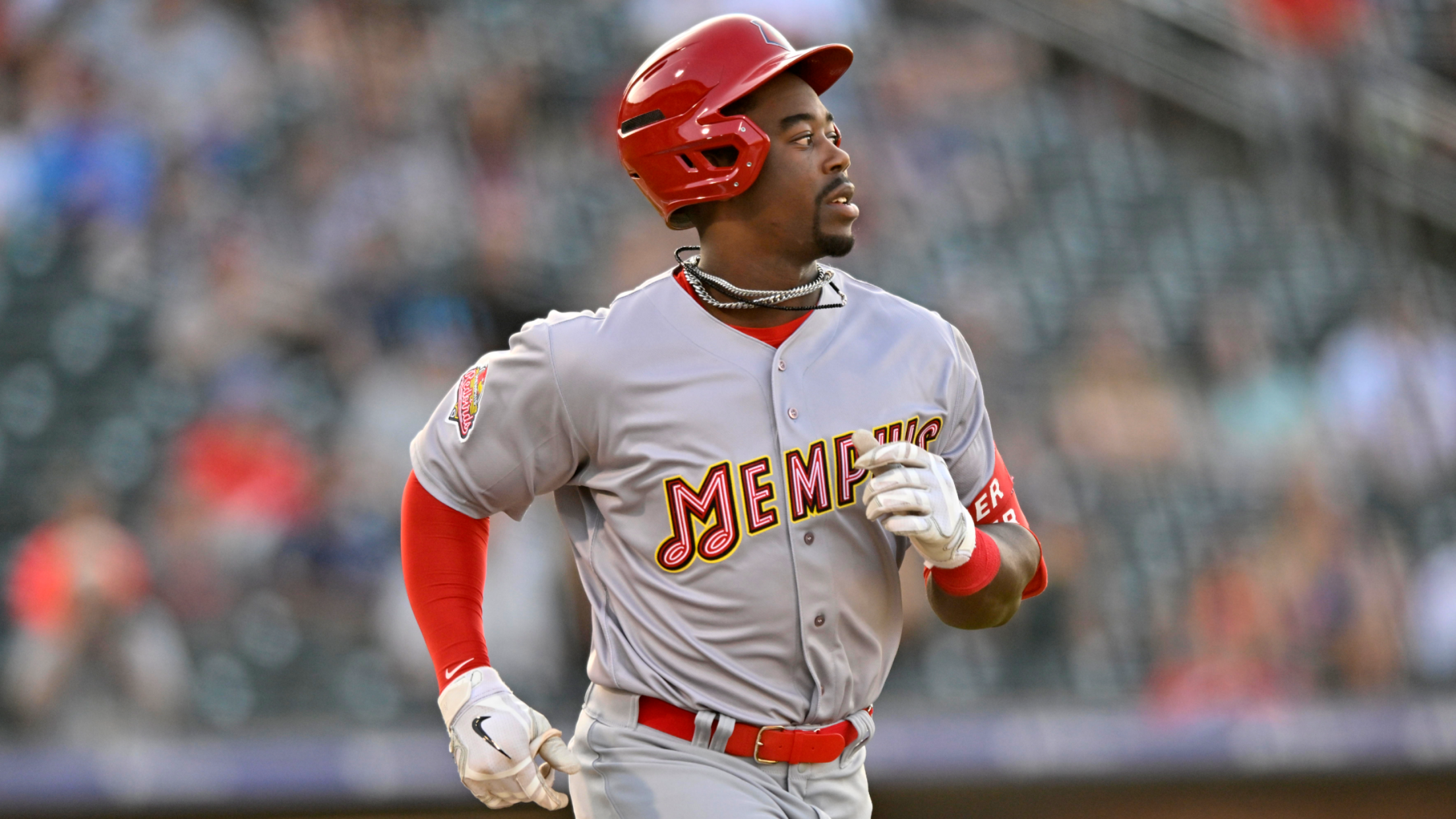 Jordan Walker has been under a microscope since he broke camp with the Cardinals to start the season. The low point that followed his historic hitting streak -- being sent down to Triple-A to, among other things, work on his ground-ball rate -- came with struggles that are hard for
Mayer's latest career first powers Drive's offense
Top-ranked Red Sox prospect swats his way to multihomer game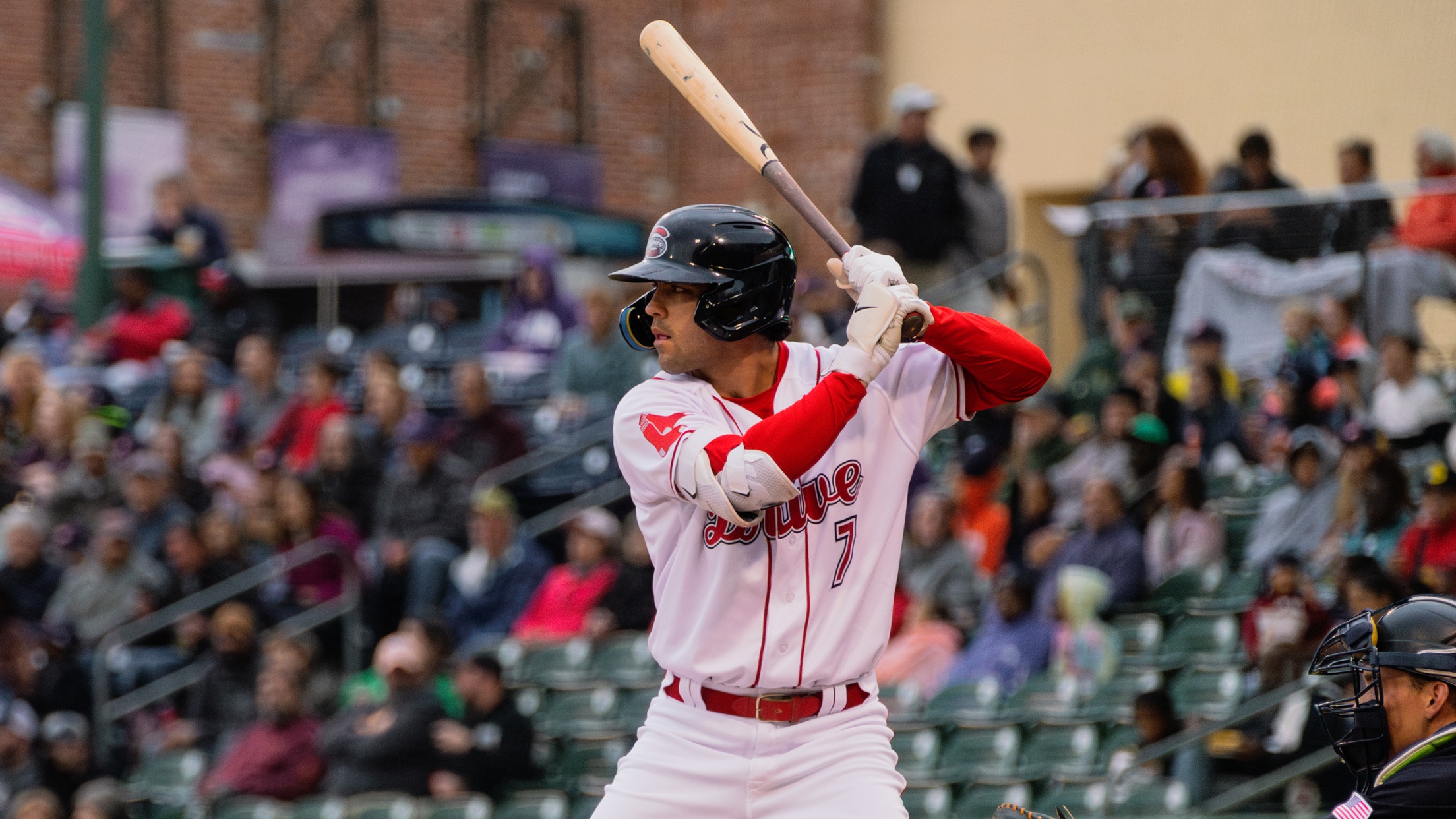 All that Marcelo Mayer accomplished during his first full professional season in 2022 proved why he's regarded as one of baseball's best young talents. But as impressive as his performance was last year, it pales in comparison to what he's done through the first seven weeks of 2023. Baseball's No.
The Road to The Show™: Marlins' Berry
Miami's No. 3 prospect building toward breakout in first full season
Each week, MiLB.com profiles an elite prospect by chronicling the steps he's taken toward achieving his Major League dream. Here's a look at third-ranked Marlins prospect Jacob Berry. For more stories about players on The Road to The Show, click here. In his first professional action, the game hasn't come
De La Cruz caps another big week with loooong ball
Top Reds prospect demolishes a 465 foot home run for Louisville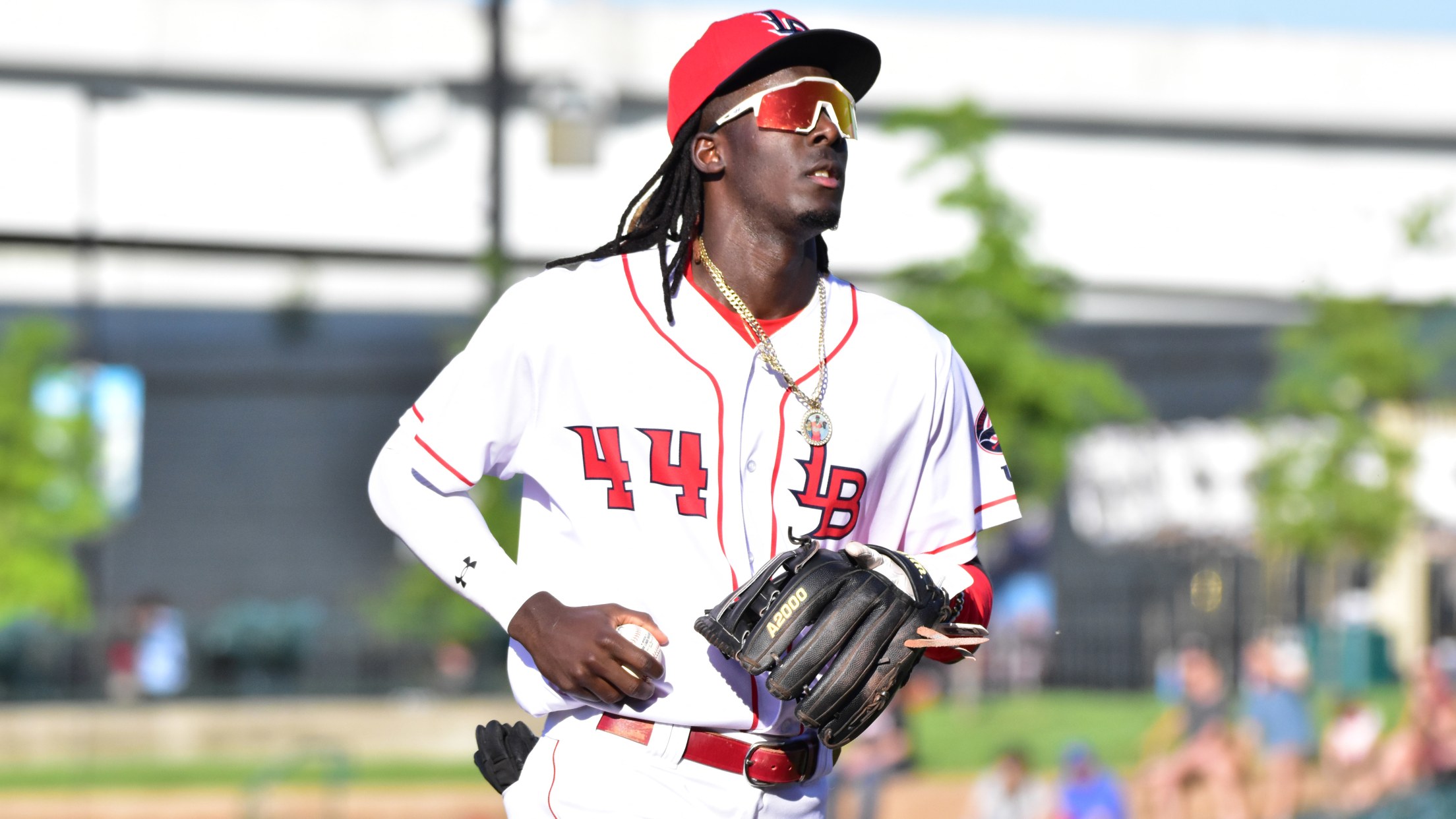 Remember last June when Pirates shortstop Oneil Cruz got called up and seemed to break a Statcast record in every game he played? Well, this season in Triple-A, top Reds prospect Elly De La Cruz has picked up where Oneil left off. De La Cruz recorded three hits over 116
Quero backs Top 100 ranking with two HRs
Brewers prospect plates career-high five after entering elite list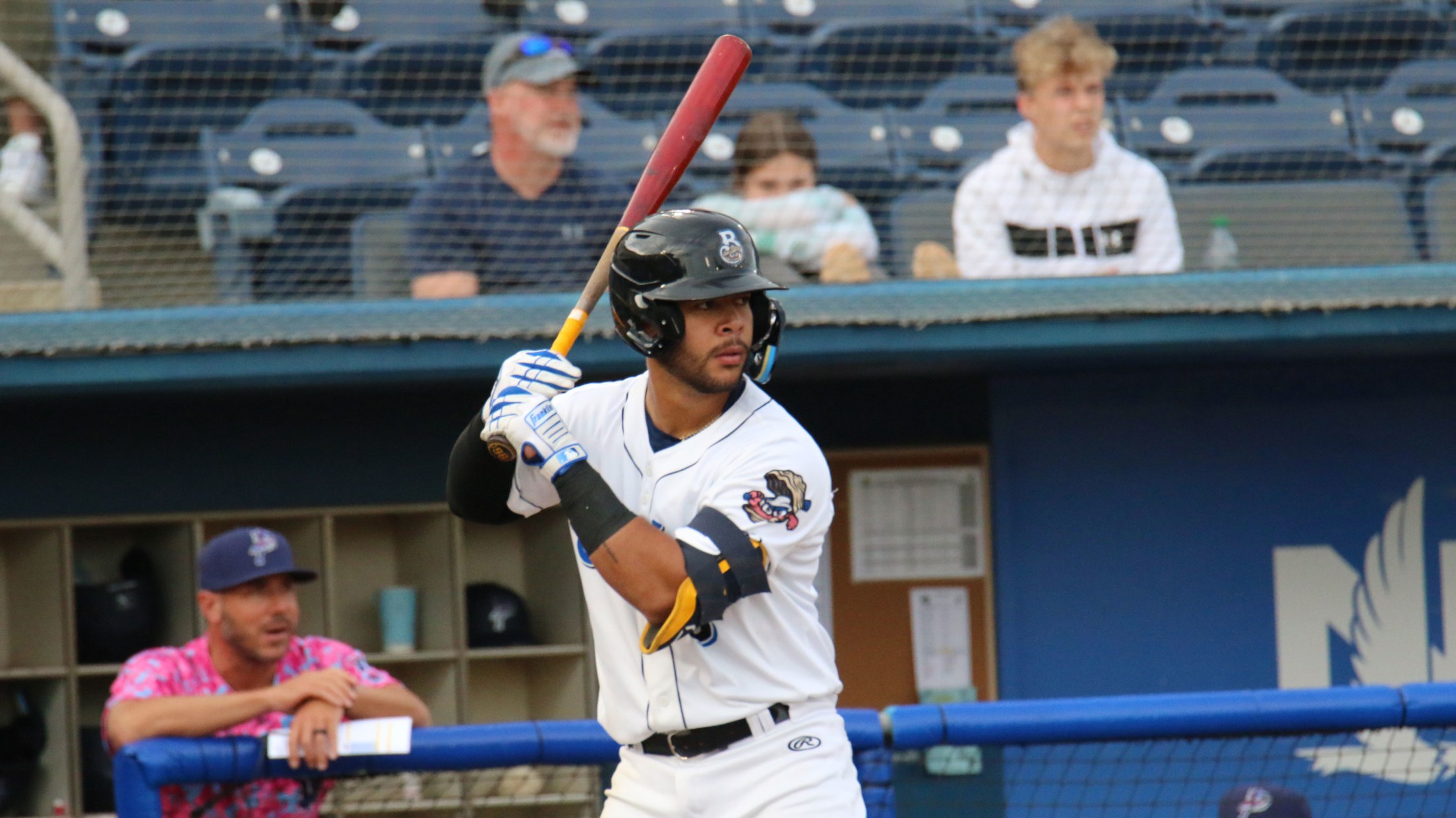 Jeferson Quero moved into MLB Pipeline's Top 100 Prospects list on Saturday, and wasted no time showing why Sunday. The day after sliding into the No. 100 spot, Quero swatted two home runs in Double-A Biloxi's 9-7 win over Chattanooga. And that wasn't even the most productive outing of the
Amador's trio of homers sparks slugging Spokane
No. 2 Rockies prospect enjoys huge night as club swats 7 taters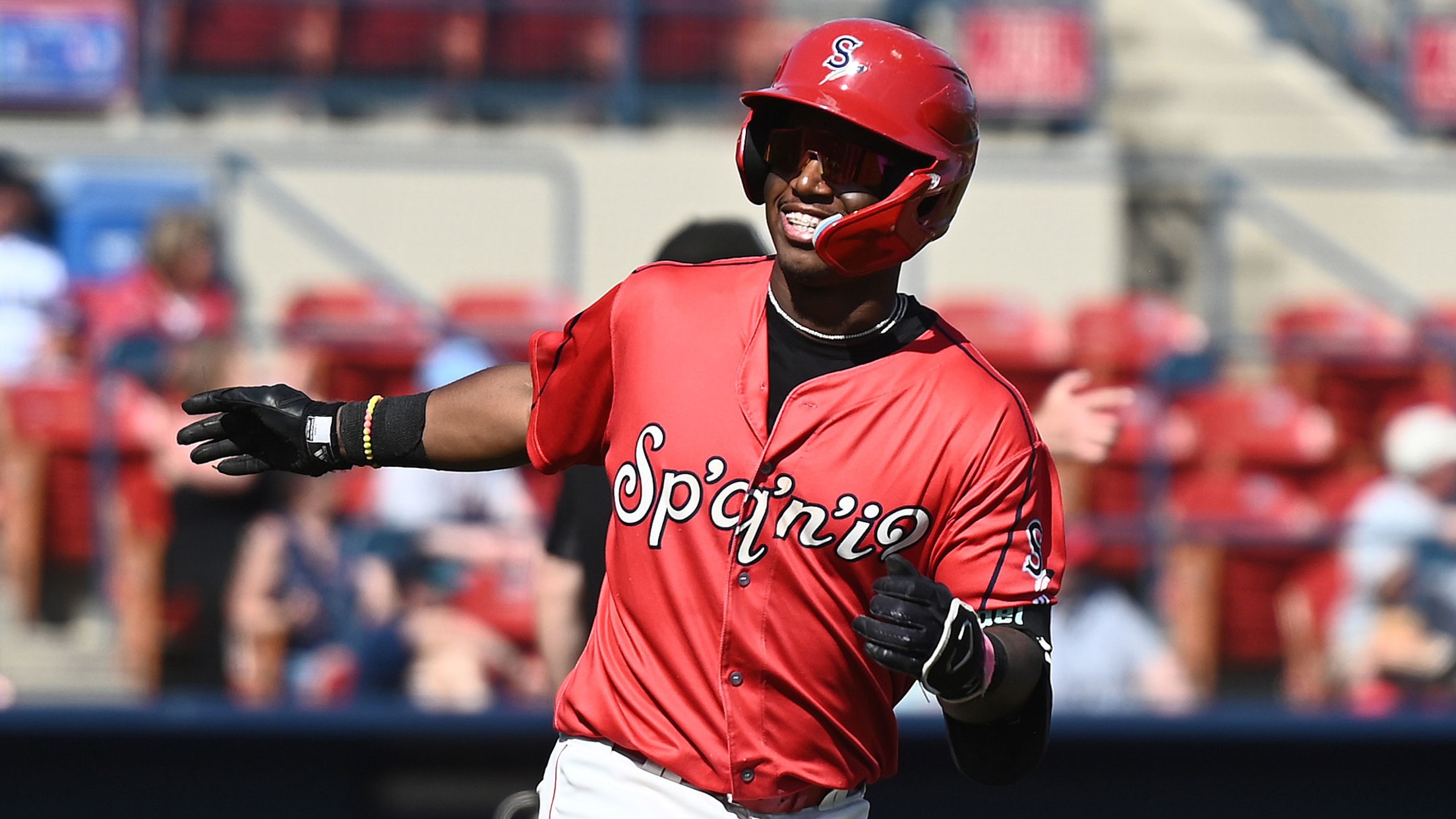 Adael Amador cannot be stopped. The No. 2 Rockies prospect put on a show Saturday, hitting three home runs in five at-bats in a 13-5 Spokane victory over Everett. These home runs -- his sixth, seventh and eighth of the season -- came on the heels of a two-hit night,
Lookout! Marte's homers are twice as nice
No. 2 Reds prospect goes deep twice and for seventh time in May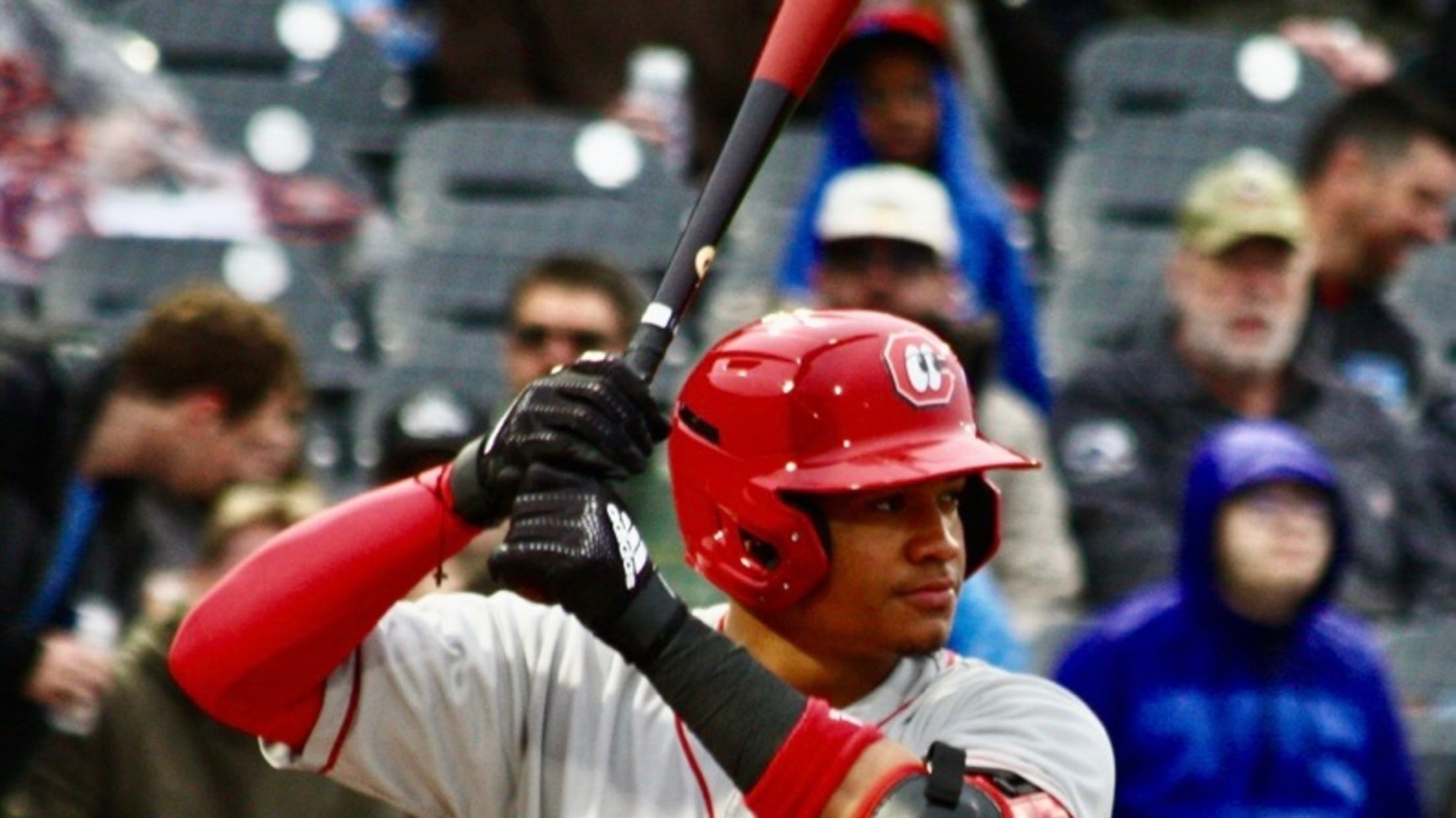 Double-A Chattanooga is on a roll, and there's no surprise that Noelvi Marte is at the center of it all. On Friday night, the Lookouts extended their win streak to four games with a 6-4 victory over the Biloxi Shuckers. Marte, the MLB's No. 23 overall prospect, went deep twice
Rolling Royce: Lewis swats pair of solo homers
No. 2 Twins prospect records first multihomer game of 2023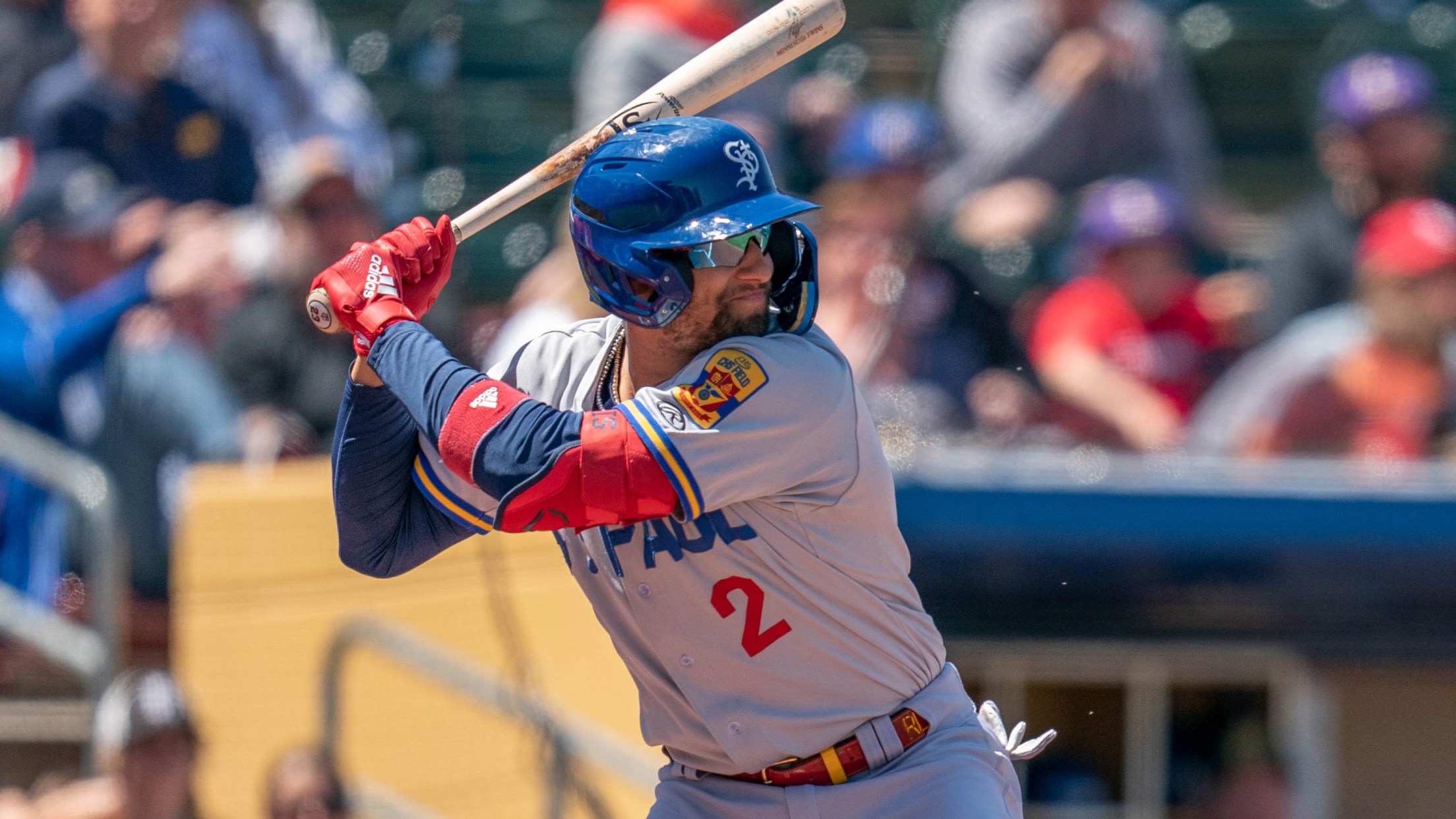 Royce Lewis is a gamer, plain and simple. In his fifth game back after suffering a torn ACL on May 29 of last year, the No. 36 overall prospect per MLB Pipeline slugged two homers in his first multihomer game of the season. The driving factor for his hot start
Their Patriot-ic duty? Hitting homers in same games
Domínguez, Wells both go yard for second time in three contests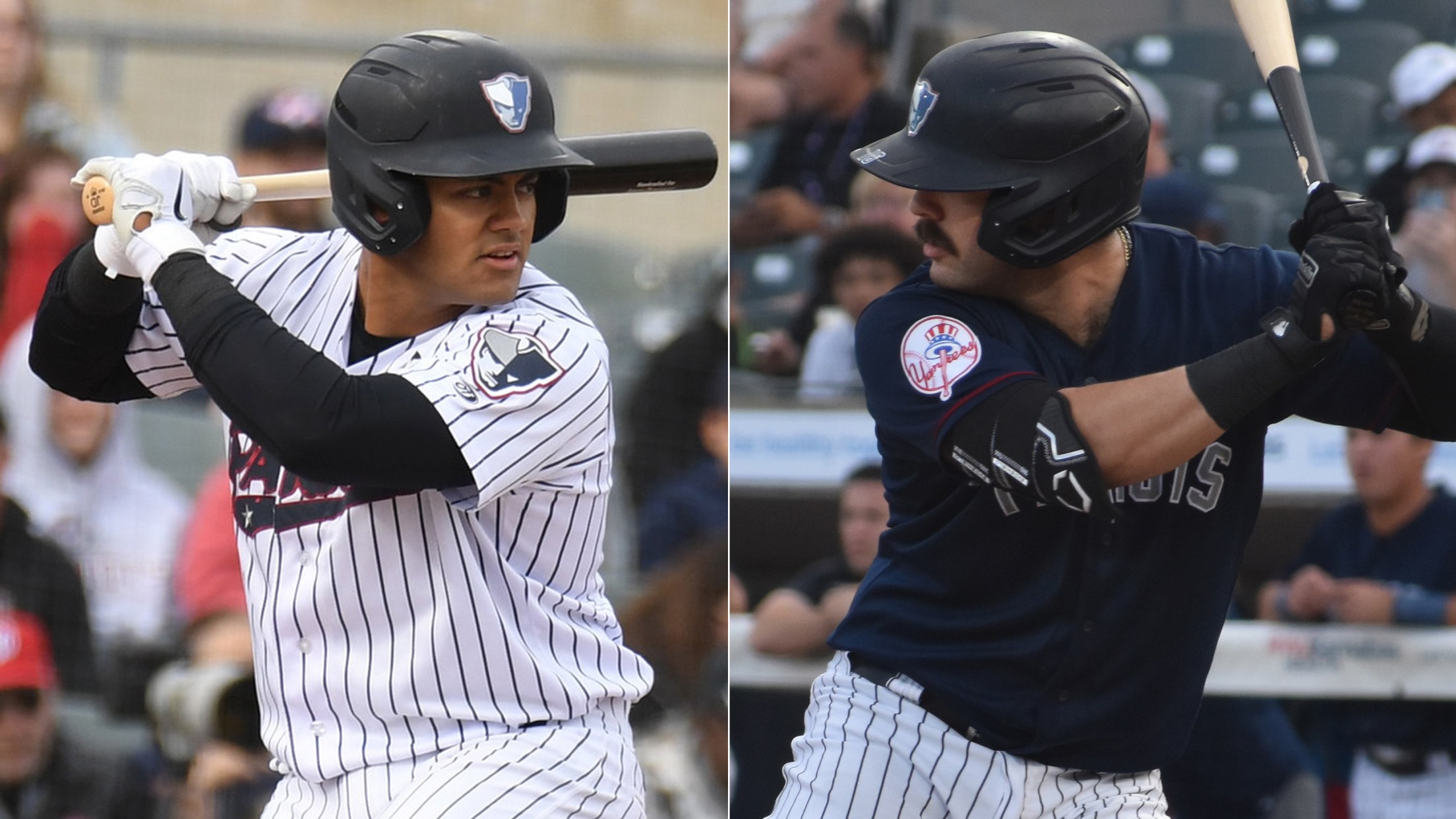 The Yankees' top two prospects -- Jasson Domínguez and Austin Wells -- have flashed a lot of home run power this season for Double-A Somerset. Lately, they've been taking over games with their pop together. Domínguez, New York's top-ranked prospect, has clubbed six in 31 games, while No. 2 Wells
Holliday's latest career first: A five-hit performance
Top Orioles prospect adds five RBIs, four runs for High-A Aberdeen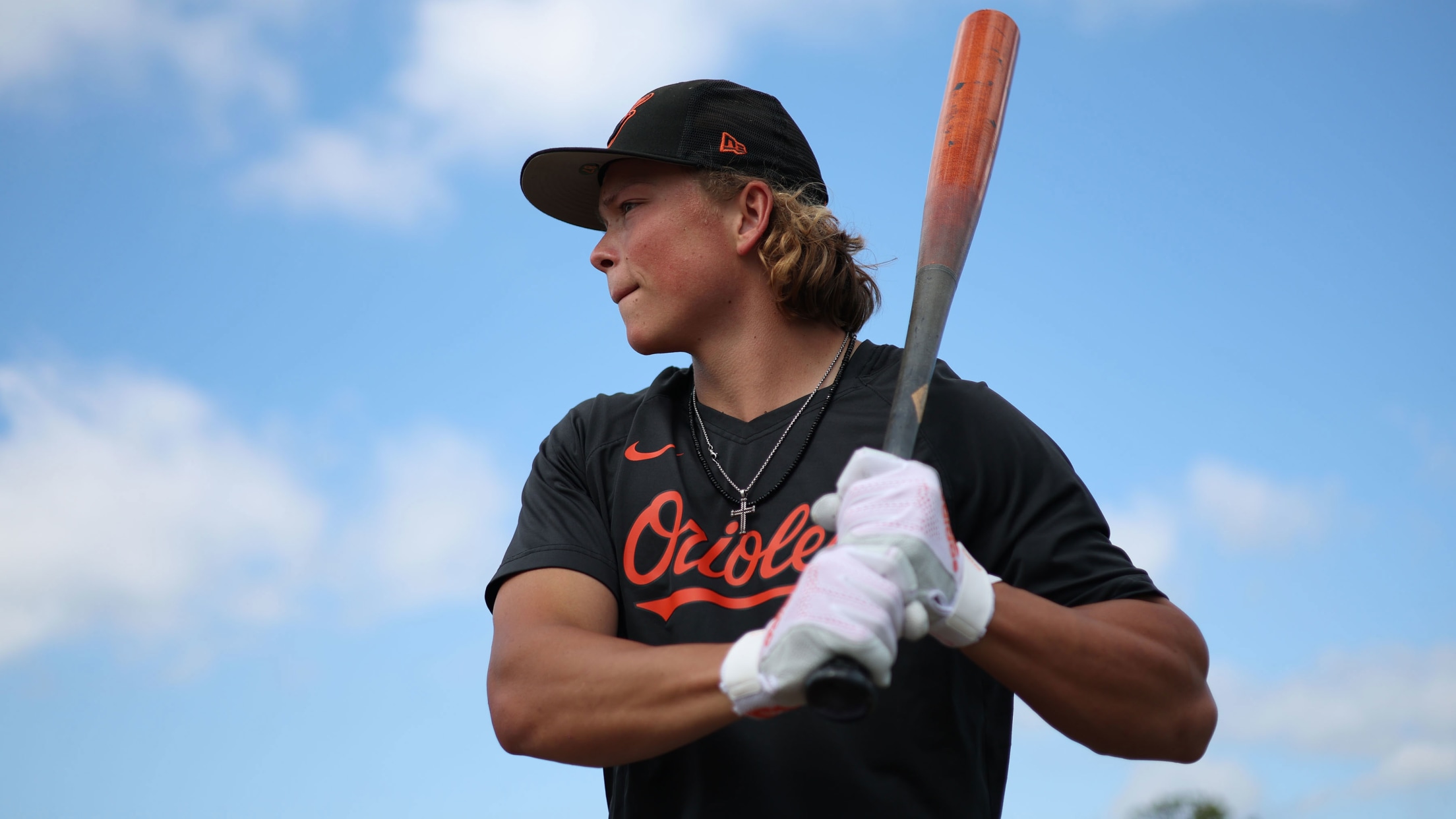 Just 24 hours after being thwarted of a chance at his first pro cycle due to rain, Jackson Holliday upped the ante: a five-hit, five-RBI, four-run night in which MLB's No. 3 overall prospect raised his OPS through the first six weeks of play to 1.206. Notching a quintet of
History made: Keith does what nobody else has
Tigers prospect cycles, homers twice on 6-hit, 7-RBI night for Erie
Colt Keith put on an offensive performance for Double-A Erie on Tuesday that just might make someone look at the box score twice to make sure their eyes aren't playing tricks on them. The No. 87 overall prospect per MLB Pipeline smacked two home runs in four innings, then he
Holliday soars to new heights for IronBirds
Baseball's No. 3 prospect racks up career-high 6 RBIs in cycle bid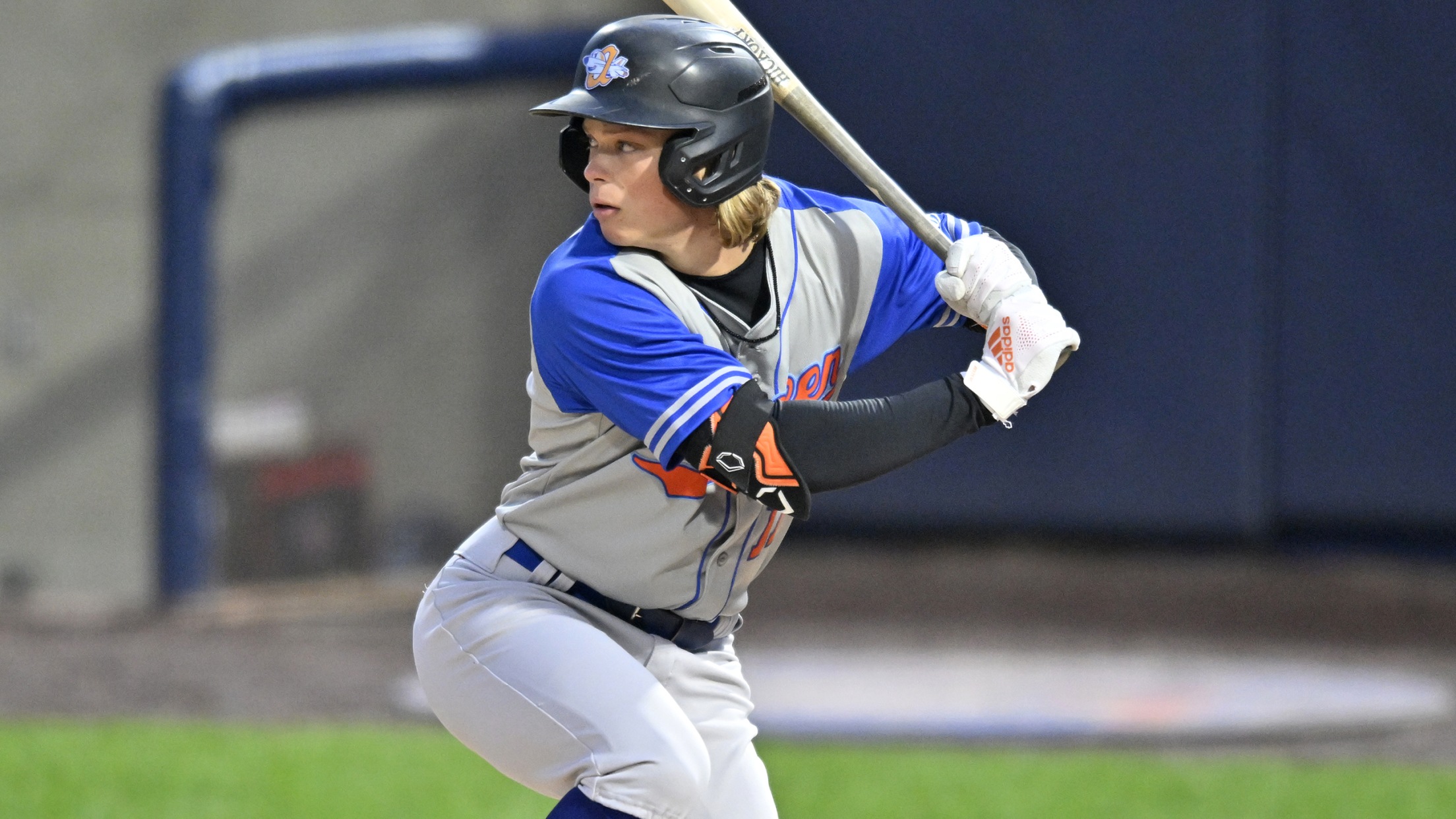 Only Mother Nature could stop Jackson Holliday on Tuesday. But the No. 3 prospect in baseball per MLB Pipeline still managed to rack up a career-high six RBIs while falling a single short of the cycle through five frames in High-A Aberdeen's rain-shortened 8-7 loss to Winston-Salem.
Player of the Week Spotlight: Orioles' Colton Cowser
No. 3 Orioles prospect continues to pound on door to the Majors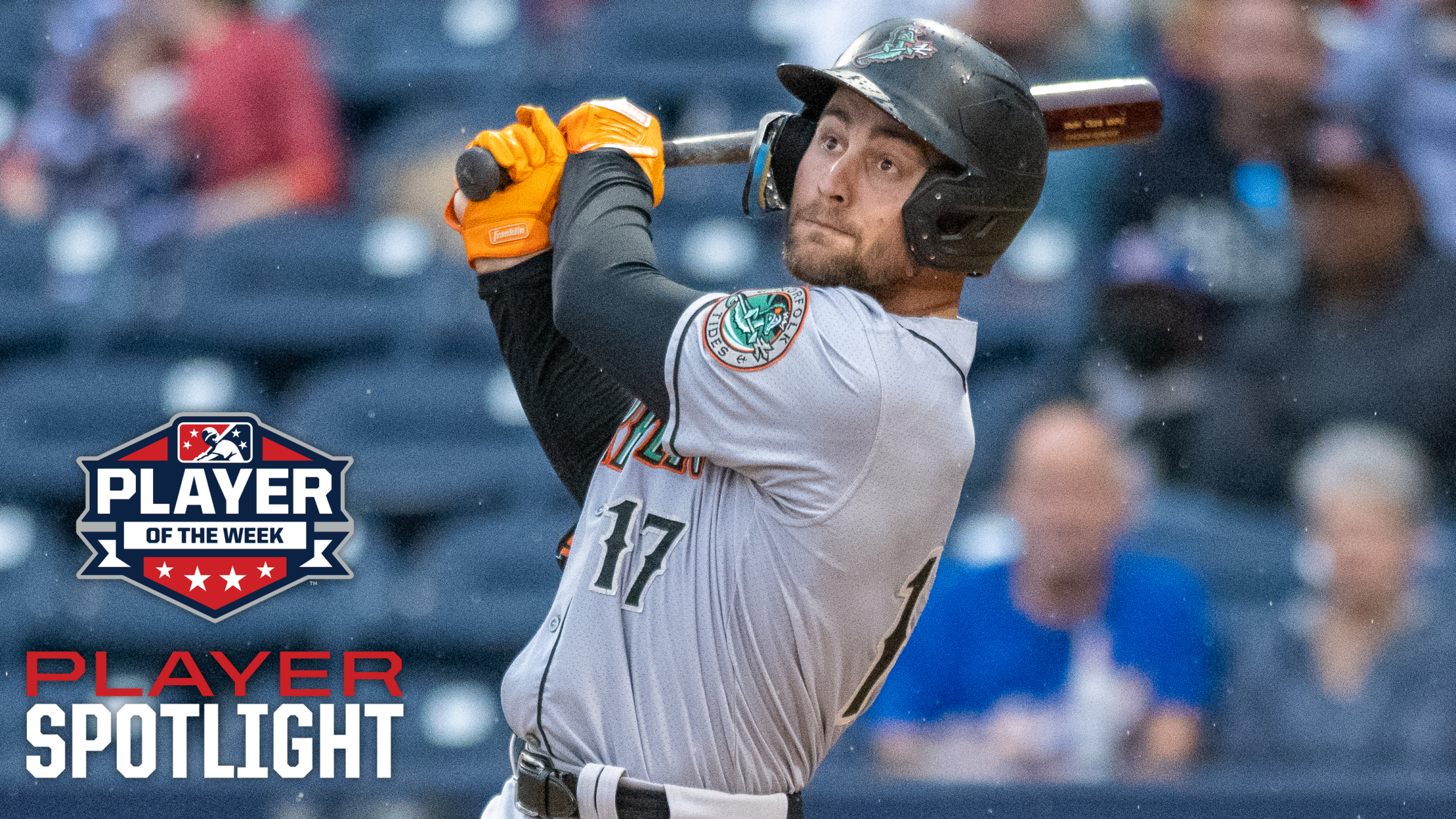 Colton Cowser isn't just knocking on the door to the bigs, he's dismantling it. For the second time in the first six weeks of the season, MLB's No. 31 overall prospect was named Minor League Player of the Week in the International League. Highlighted by his second multihomer performance of