Tiedemann comes up aces in Triple-A debut
Top-ranked Blue Jays prospect strikes out six in four strong innings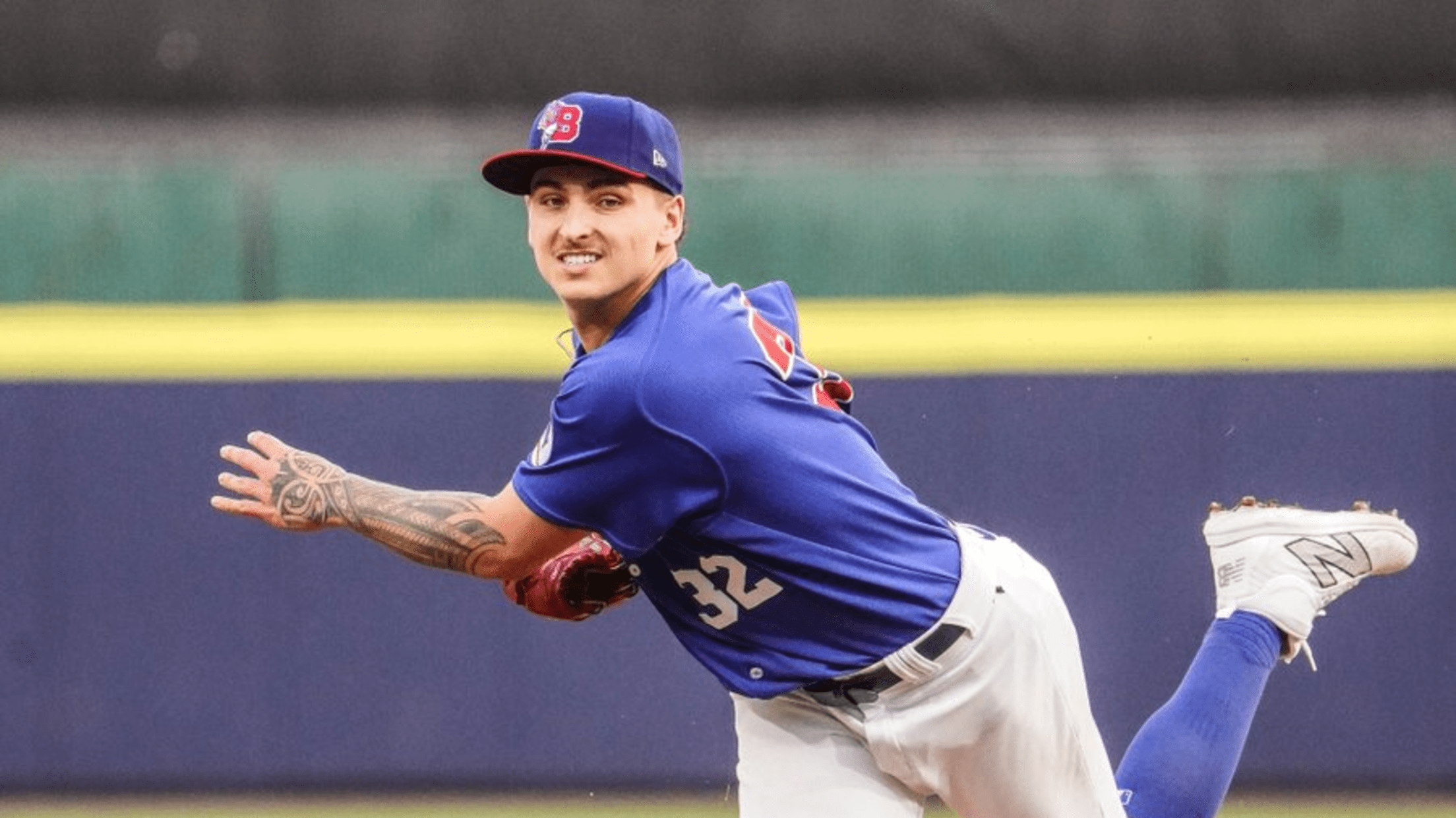 Nearing the end of a season that has featured a frustrating recurrence of injuries, Ricky Tiedemann made his long-awaited Triple-A debut on Friday night, and it didn't disappoint. The Blue Jays' No. 1 prospect and MLB's No. 31 overall prospect pitched four innings, affording just one unearned run while striking
The Road to The Show™: Blue Jays' Martinez
No. 88 prospect quietly ranks among Minors' premier power bats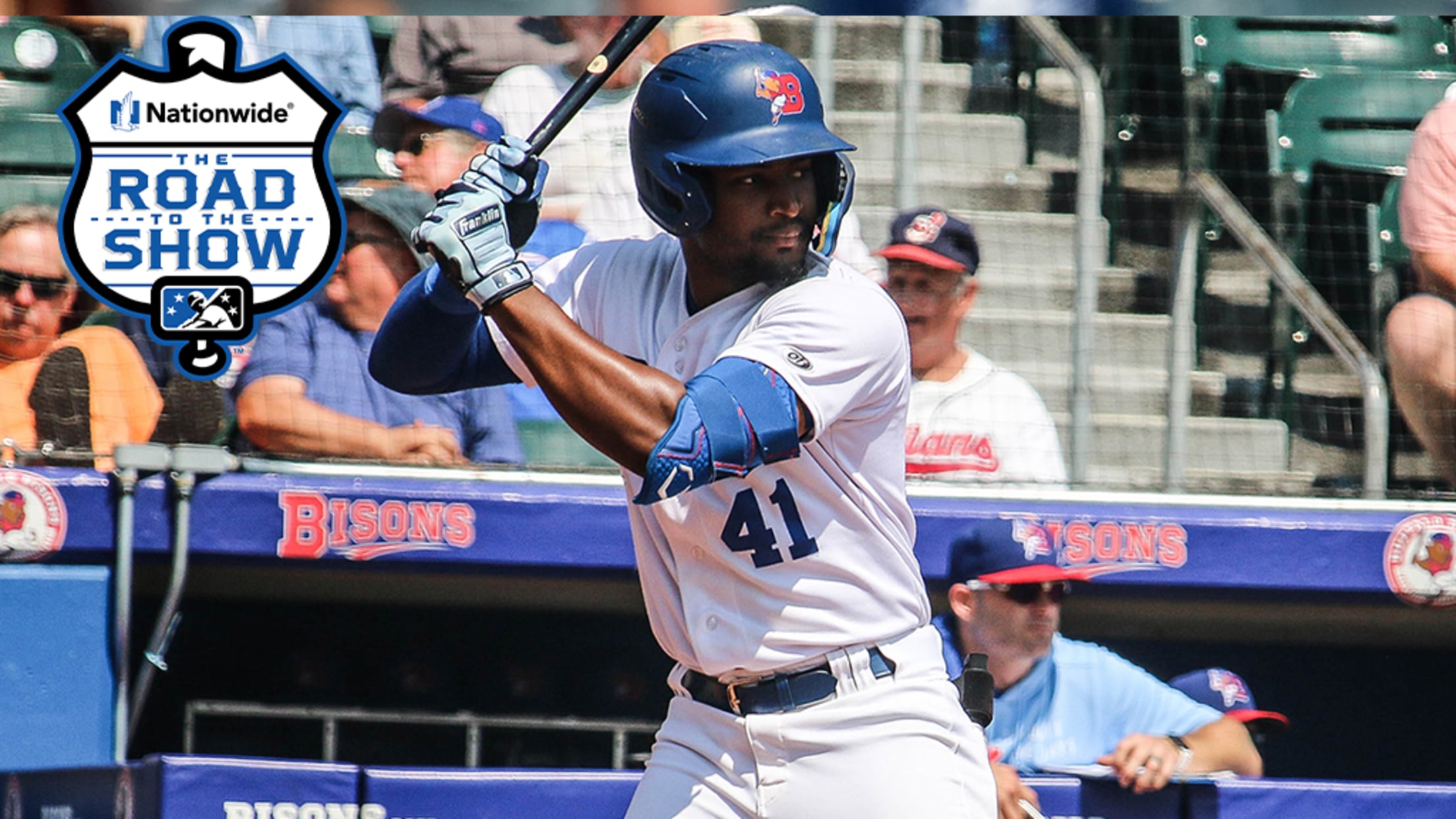 Each week, MiLB.com profiles an elite prospect by chronicling the steps he's taken toward achieving his Major League dream. Here's a look at Blue Jays' second-ranked prospect Orelvis Martinez. For more stories about players on The Road to The Show, click here. The Blue Jays' tremendous eye for talent on
Canadians stake claim to fifth NWL crown
High-A Blue Jays prospects log timely hits, strong pitching in Finals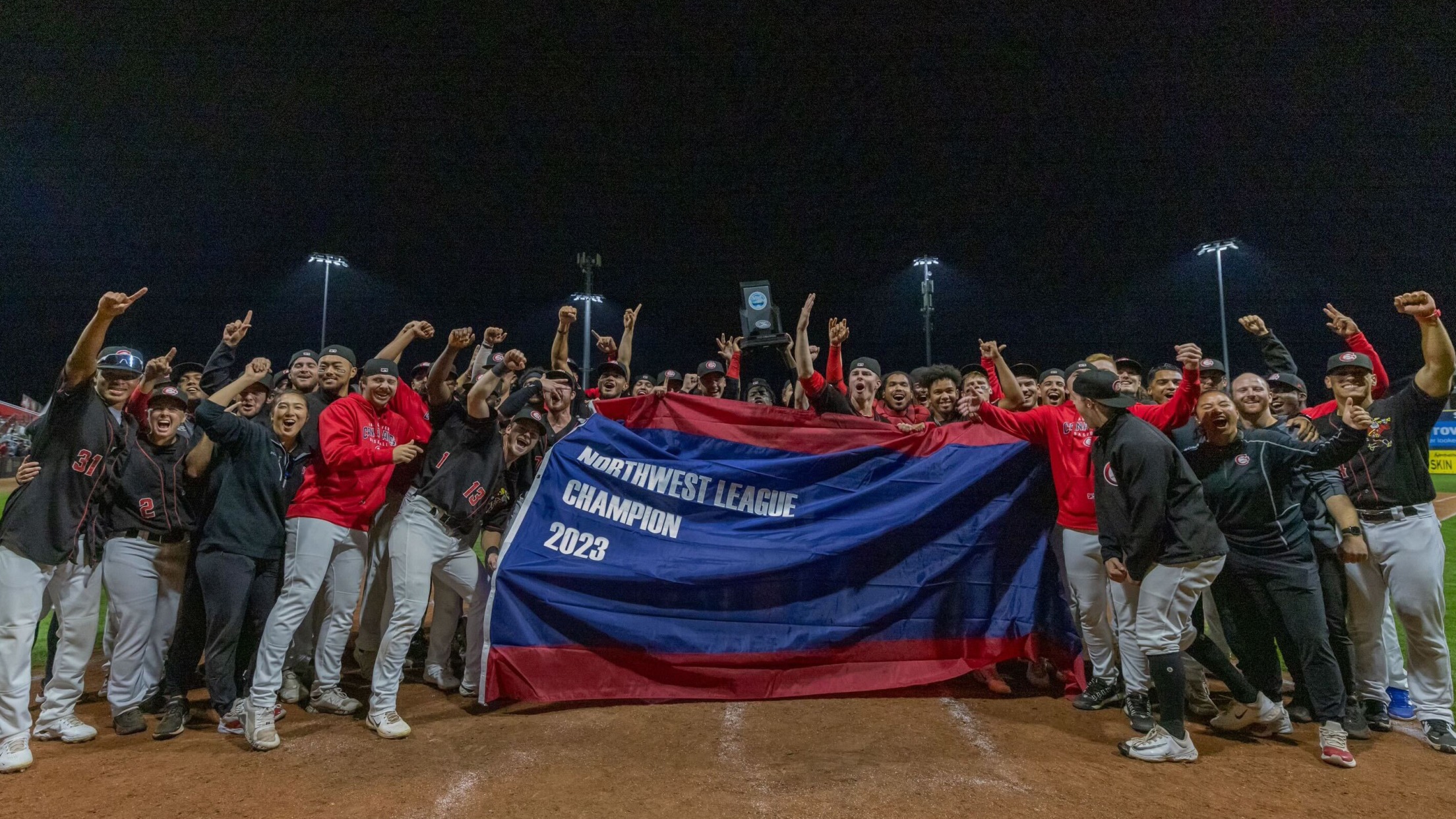 After coming tantalizingly close to winning a title last season, the Vancouver Canadians were able to reclaim the Northwest League crown on Saturday night in manager Brent Lavallee's second season at the helm. The Blue Jays' High-A affiliate won in convincing fashion, mounting an early lead on the Everett AquaSox
Tiedemann rebounds with career-high 11 K's
Top Blue Jays prospect records all of his outs via the strikeout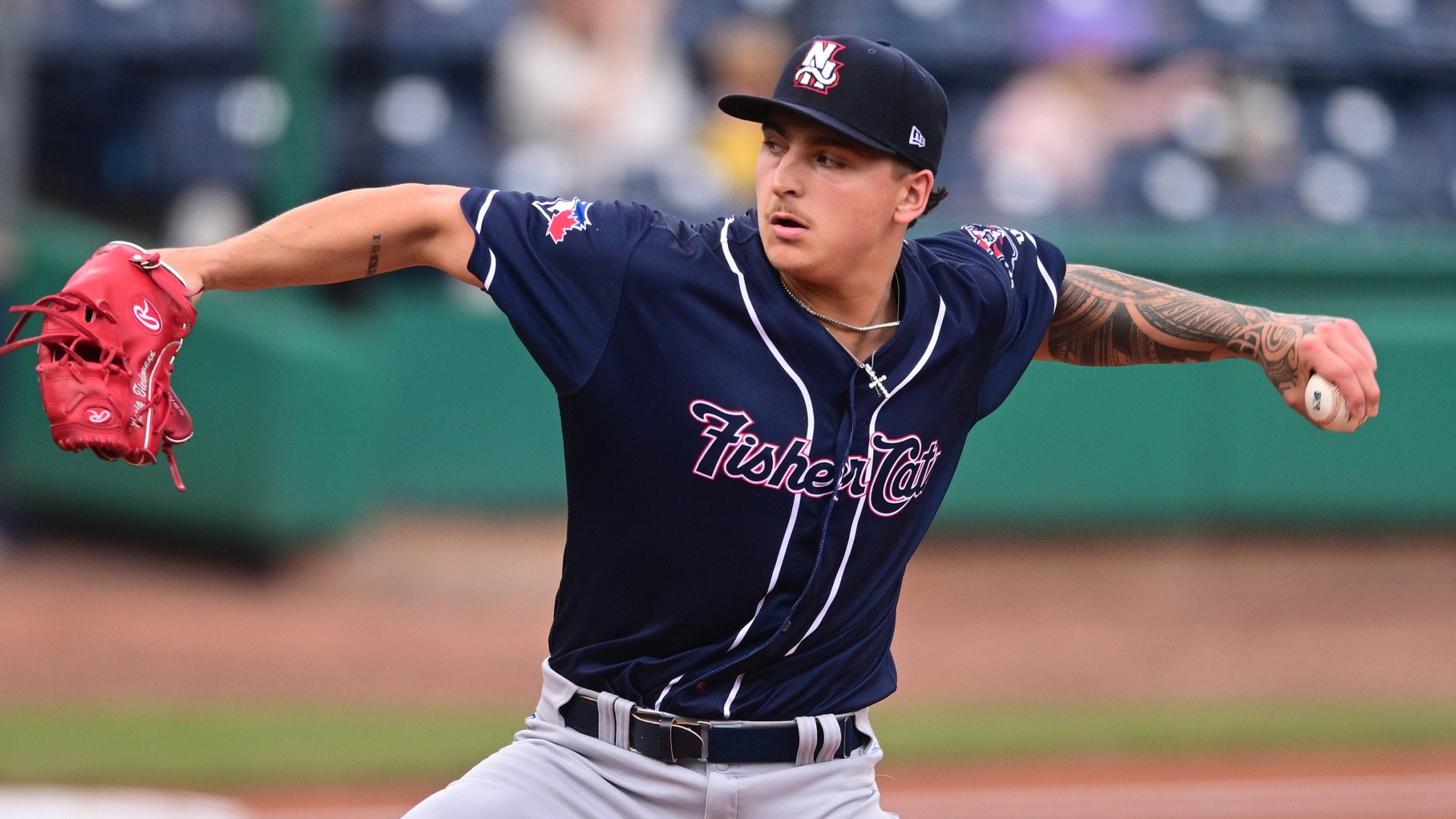 Ricky Tiedemann put up video game numbers at Double-A Tuesday night. Every out the top Blue Jays prospect recorded came via the strikeout. Over 3 2/3 innings, Tiedemann compiled a career-high 11 strikeouts en route to New Hampshire's 6-3 win over Reading at FirstEnergy Stadium. It marked the second time
Tiedemann dominates in rehab return to Dunedin
Top-ranked Blue Jays prospect sharp with six K's at Single-A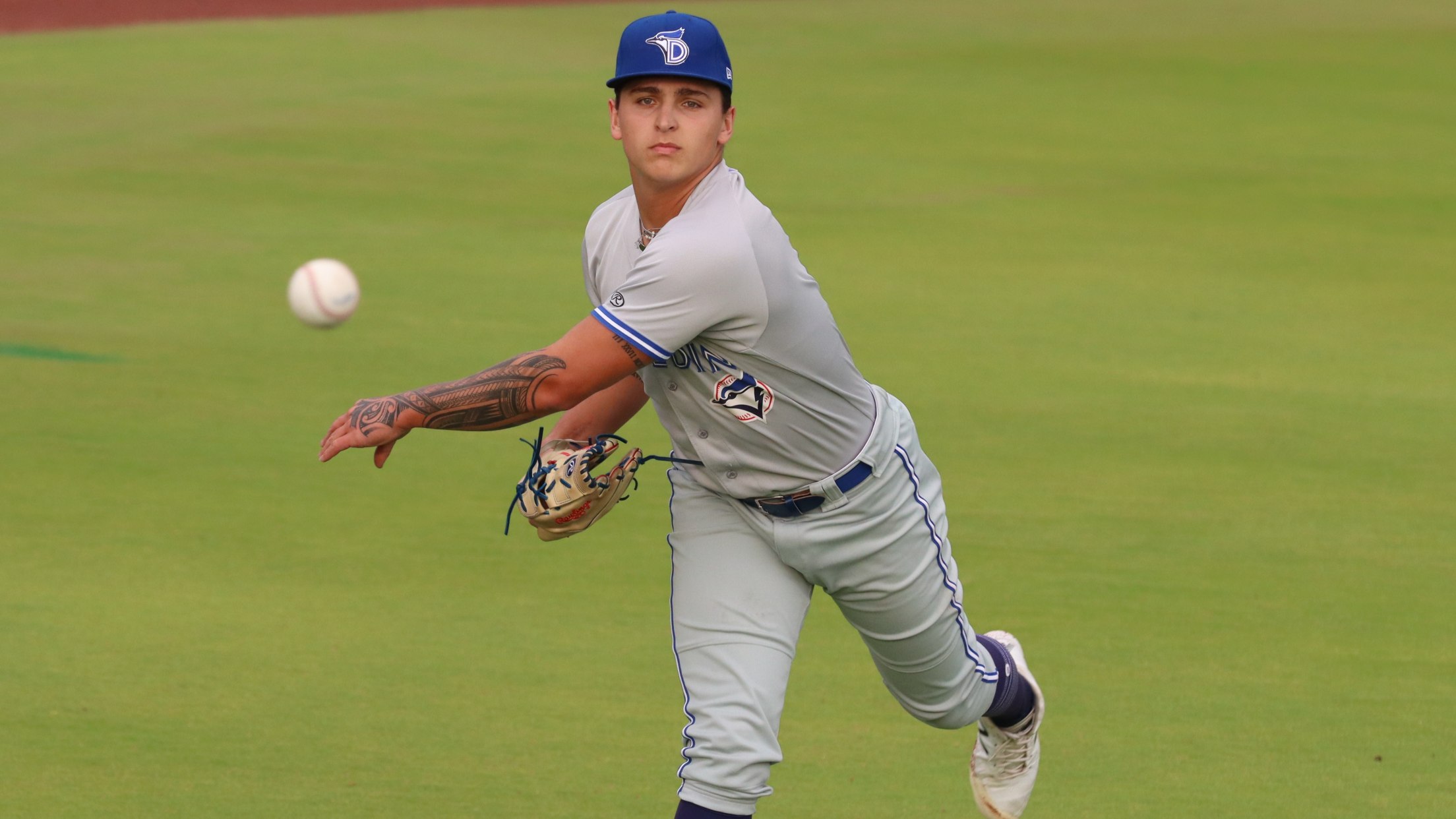 When he's healthy, there aren't many more dominant pitching prospects than Ricky Tiedemann, who made four starts at Double-A New Hampshire earlier this season before missing two months with a biceps issue. The good news for the Blue Jays and their No. 1 prospect per MLB Pipeline? If Tiedemann's rehab
Ryu leads Bisons to 4-2 win over Syracuse on Friday
Hyun-Jin Ryu struck out five in six innings for the Herd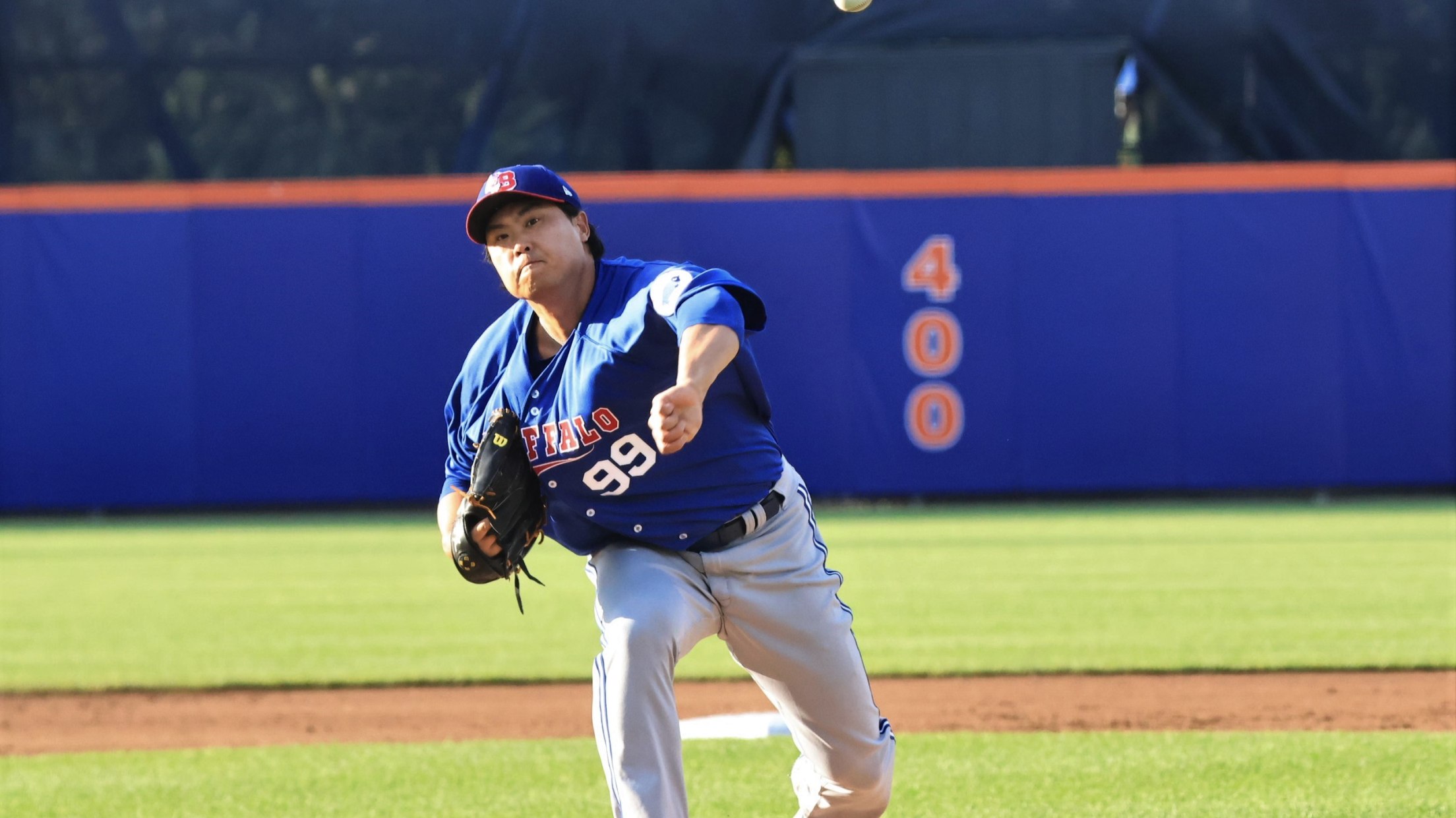 SYRACUSE, NY- Hyun-Jin Ryu dazzled over six innings of work, while Spencer Horwitz continued his strong week at the plate, as the Buffalo Bisons defeated the Syracuse Mets 4-2 Friday night at NBT Bank Stadium. The Herd got things rolling early in the top of the first inning, as Otto
It was 'Bring Your Dad to Work Day' in Vancouver
Canadians broadcaster Zickel makes booth room for Father's Day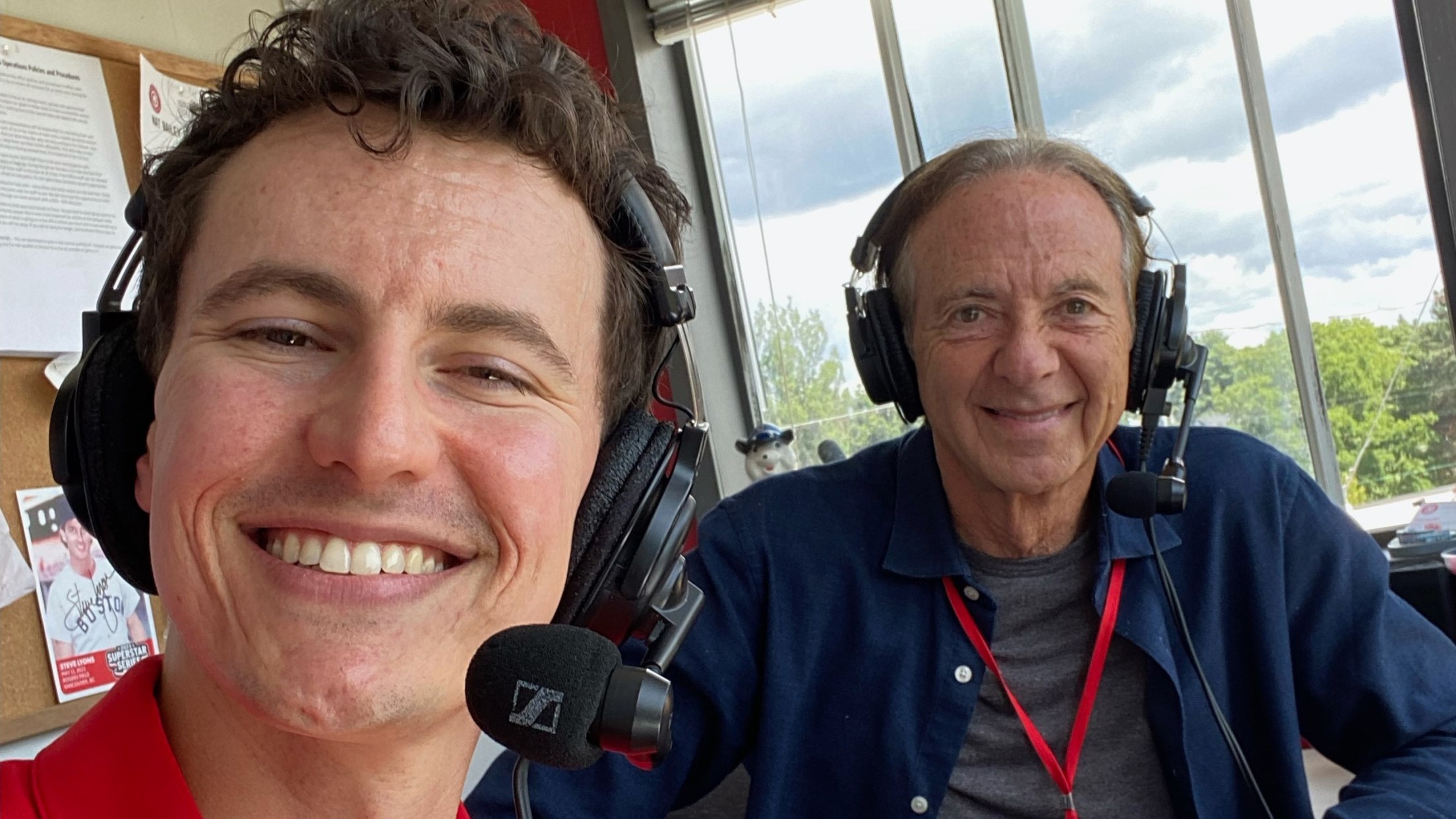 You've heard of "Bring Your Child to Work Day," but how about the reverse? In honor of Father's Day on Sunday, High-A Vancouver's broadcaster Tyler Zickel did just that. In the High-A Blue Jays affiliate's matchup against the Hillsboro Hops, Zickel's father, Mark, joined the broadcast -- a tradition the
Here's the best of the Blue Jays' Minor League ballparks 
Prospects fly North, go international en route to Toronto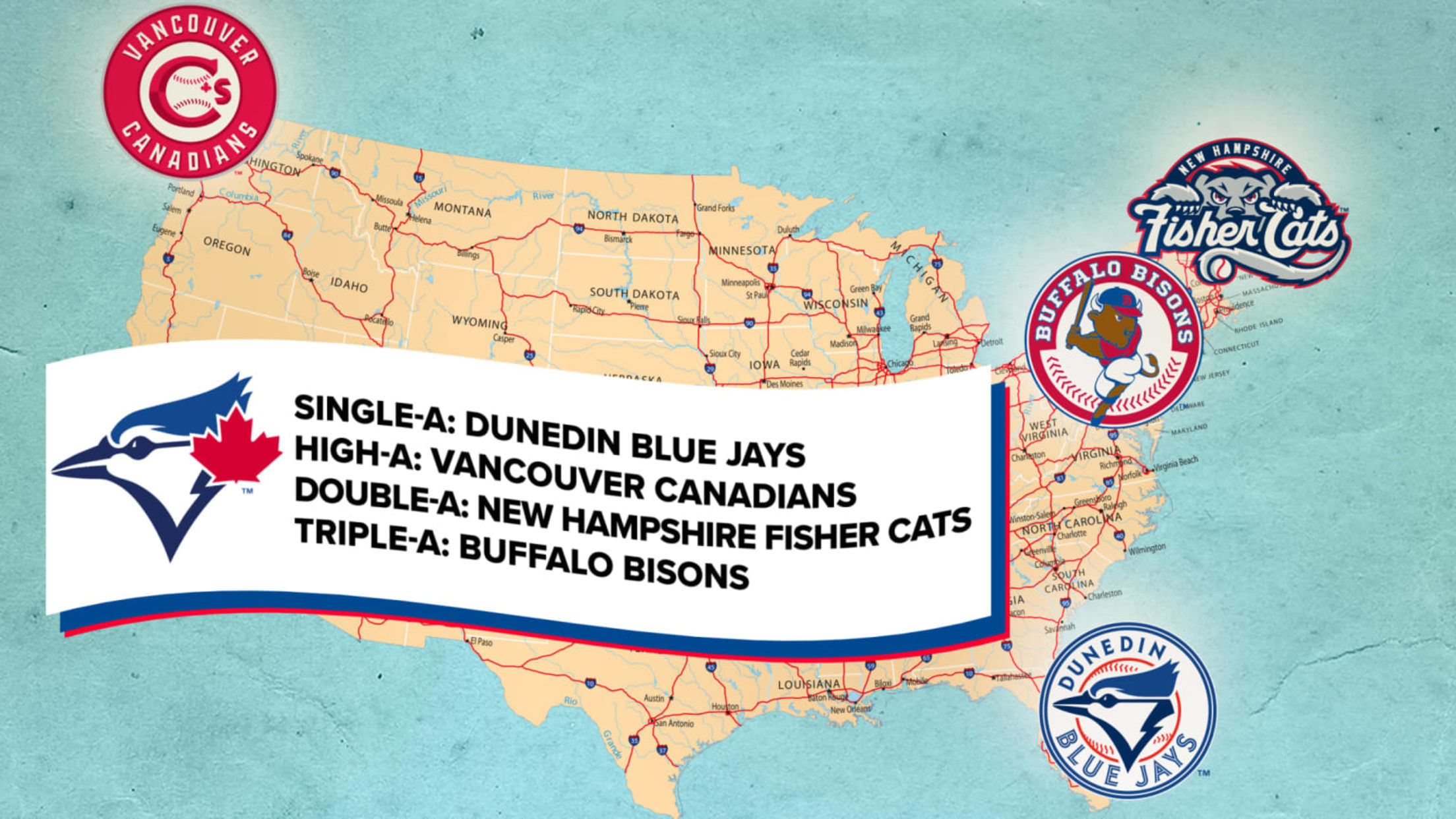 The Minor League Ballpark Guides series presented by Wyndham brings all the most fun features of Minors ballparks across America (and one in Canada!) onto your desktop, tablet or mobile device, whether you're interested in taking a virtual tour from where you sit or planning a trip to catch some
Barriera comes up aces in professional debut
No. 2 Blue Jays prospect strikes out six over four hitless innings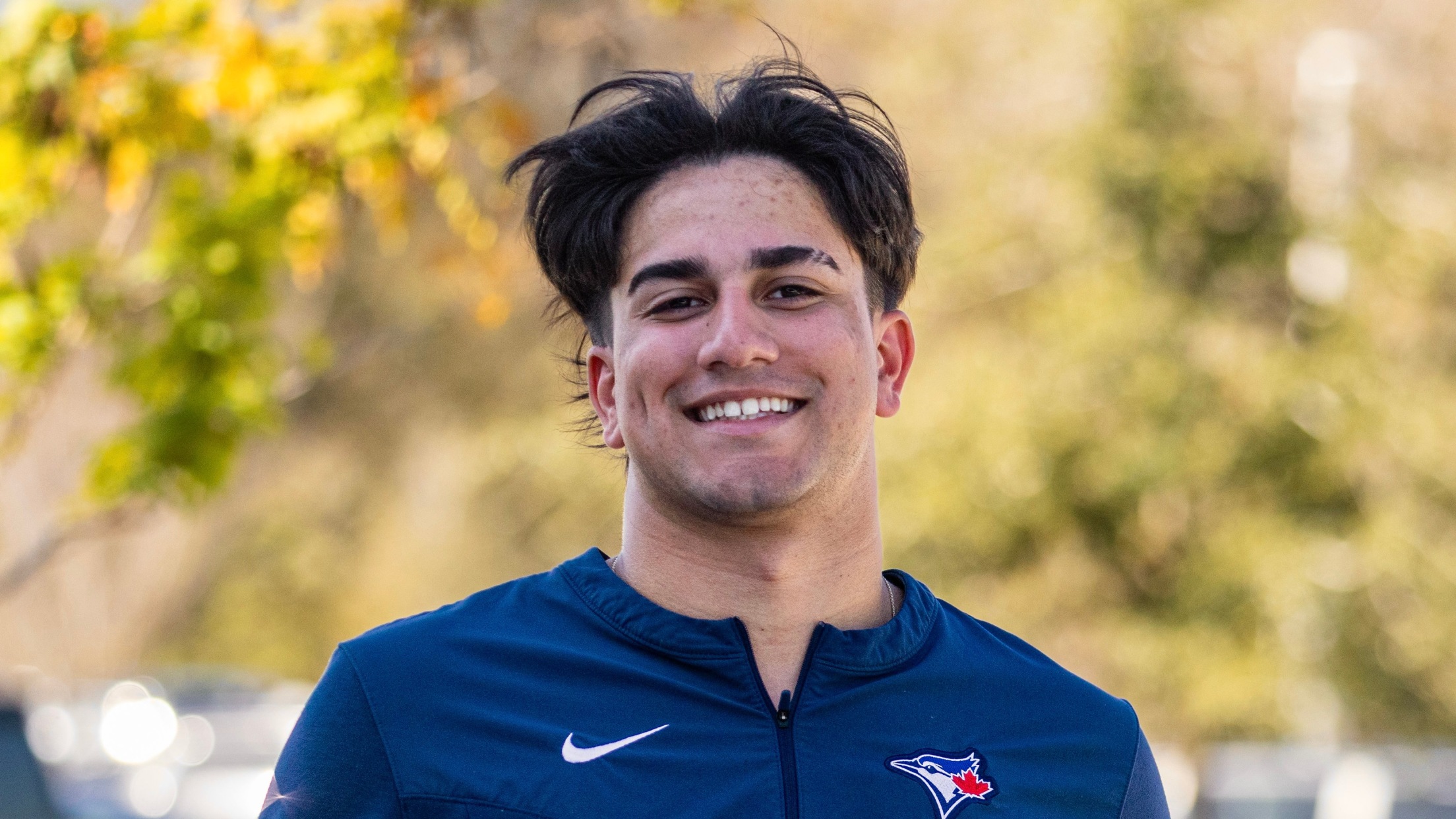 As college freshman across the country begin cramming for final exams, Brandon Barriera was busy acing a test of a different sort on Wednesday night. Toronto's No. 2 prospect twirled four hitless frames and struck out six in his professional debut for Single-A Dunedin, which held on to defeat Fort
Hillsboro, Vancouver woman coaches make history
Gajownik, Stephenson take field opposite each other for 1st time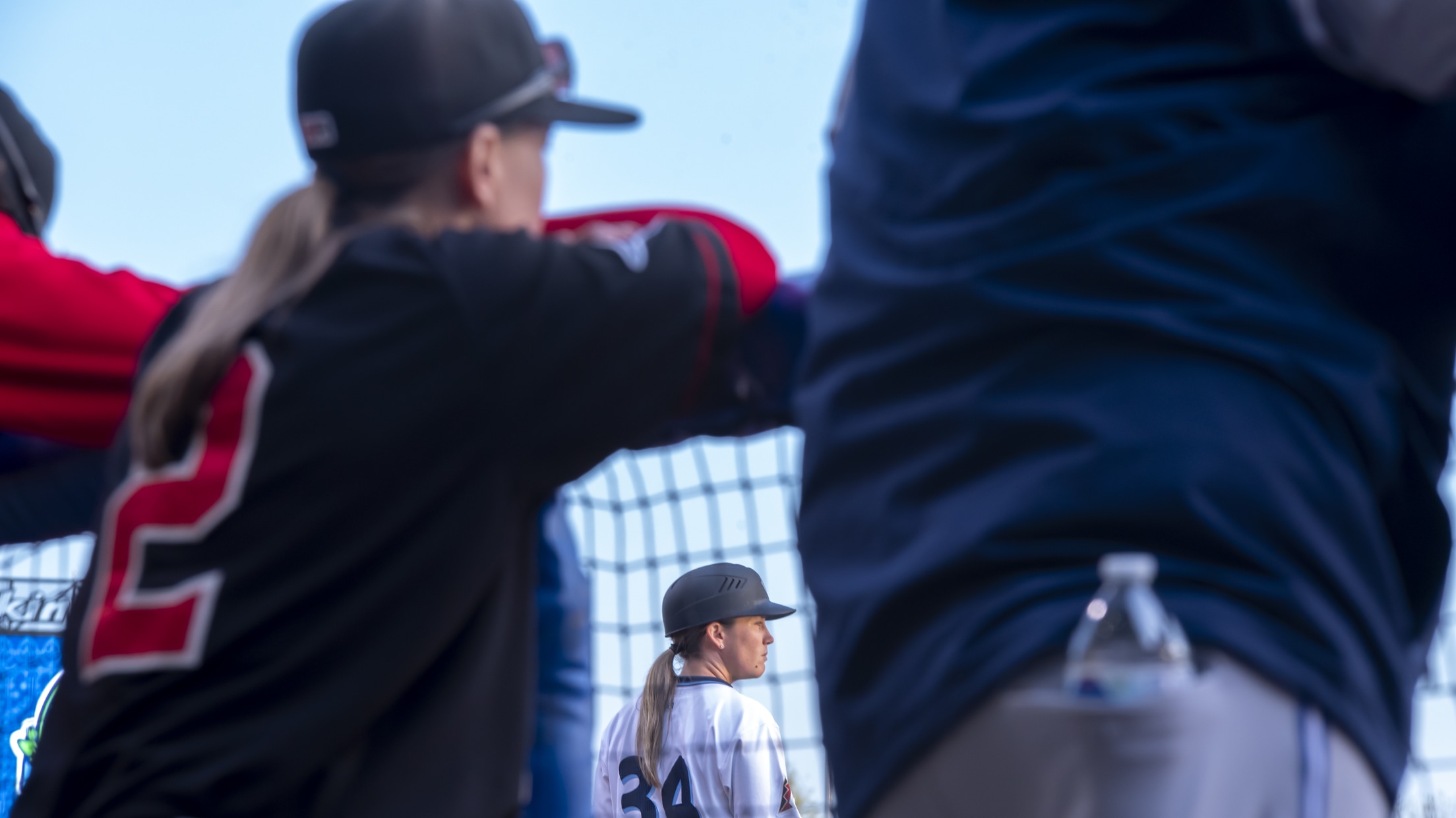 On paper, it was the start of a typical six-game series between the Hillsboro Hops and the Vancouver Canadians. On the field, it was anything but typical -- at least for now. For the first time at the High-A level, two women coaches faced off against each other when Ronnie
Fisher Cats' Tiedemann dominates in 2023 debut
Top-ranked Blue Jays prospect records nine outs on nine K's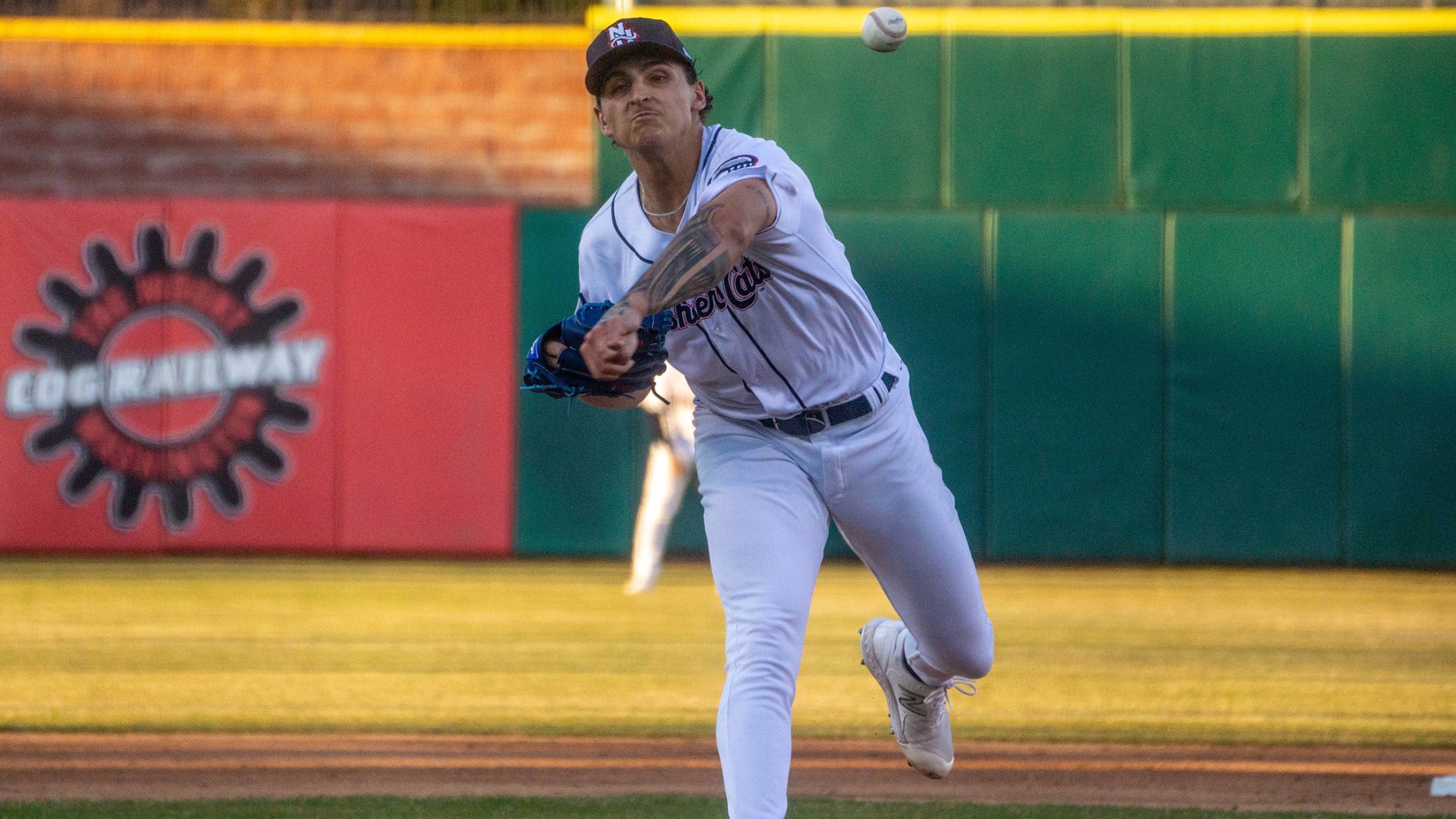 It's only a rumor that Ricky Tiedemann told his Double-A New Hampshire teammates gloves were optional. No matter, they didn't need them. MLB's No. 29 prospect recorded all nine outs via the strikeout in his season debut on Thursday night against Portland at Delta Dental. He looked every bit as
Prospect Primer: American League East
Stars align for Rodriguez-Mead; future tense for Yanks/Sox rivalry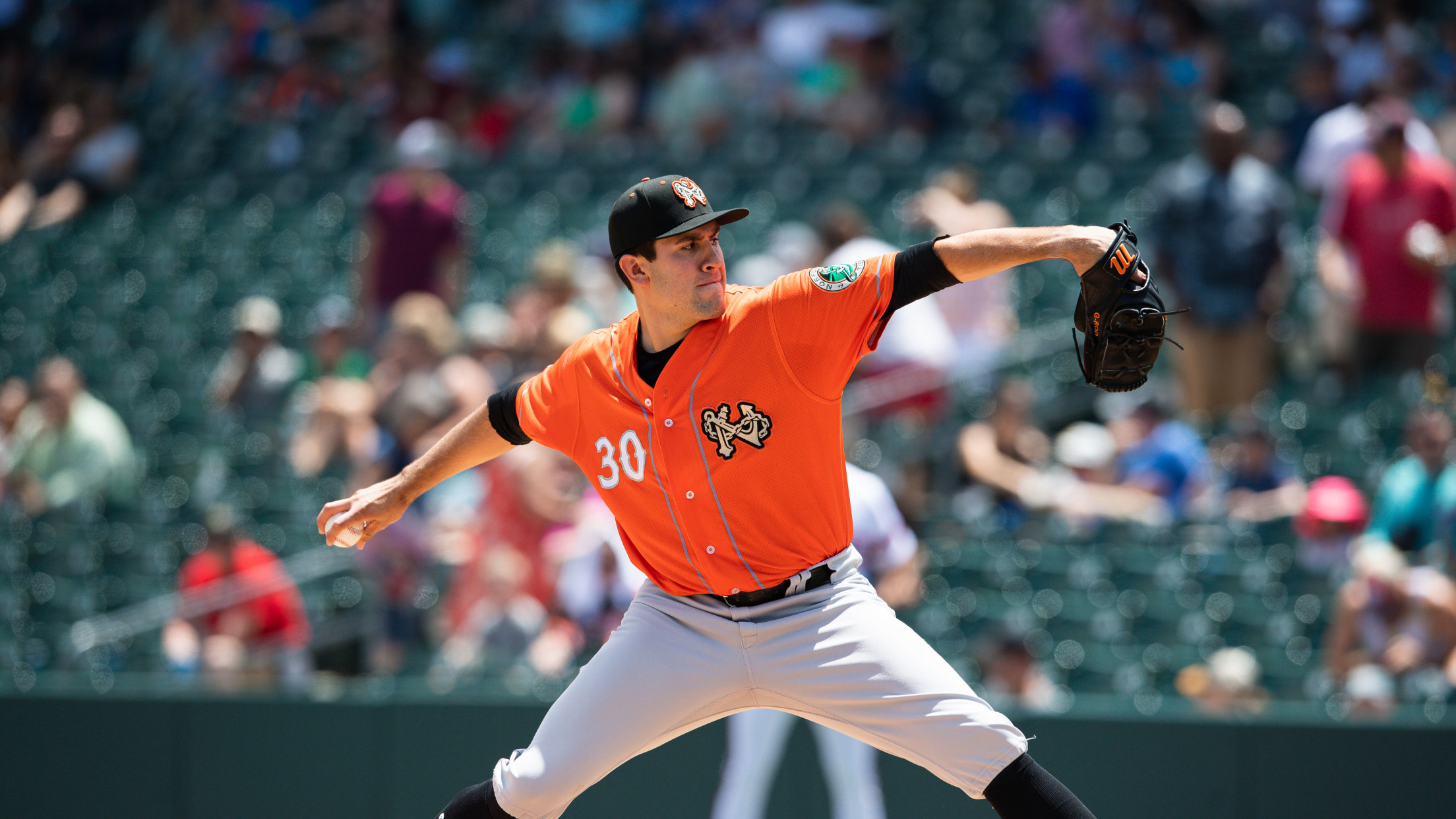 Some prospects are on the verge of stardom, others are entering a crucial phase of their development and others are getting their first tastes of full-season ball. As the 2023 season approaches, MiLB.com goes through each MLB division to take a look at the most intriguing prospects. Other Prospect Primers:
McGriff's perseverance illustrated in Minors
Slugger fought to fit in before starting Hall of Fame career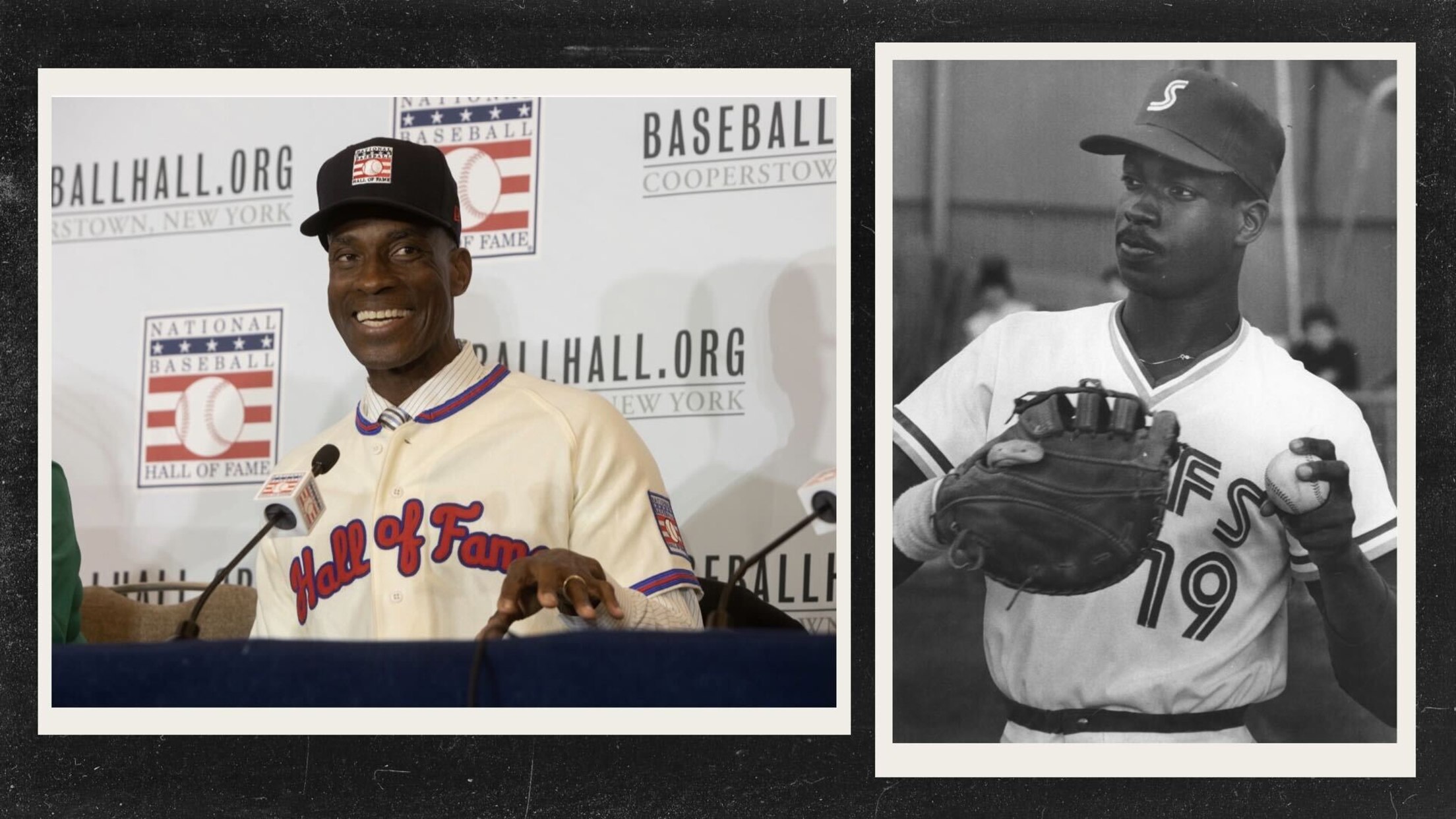 Fred McGriff was a model of consistency through 19 seasons in the Majors, but his Minor League tenure could not be described the same way. McGriff spent six seasons in the Yankees and Blue Jays' farm systems, enduring injuries, platoon competitions, struggles at the plate and a trade before reaching
Toronto's Nunez breaks out in Minors, DWL
Jays infield prospect earns FSL batting title, LIDOM ROY honors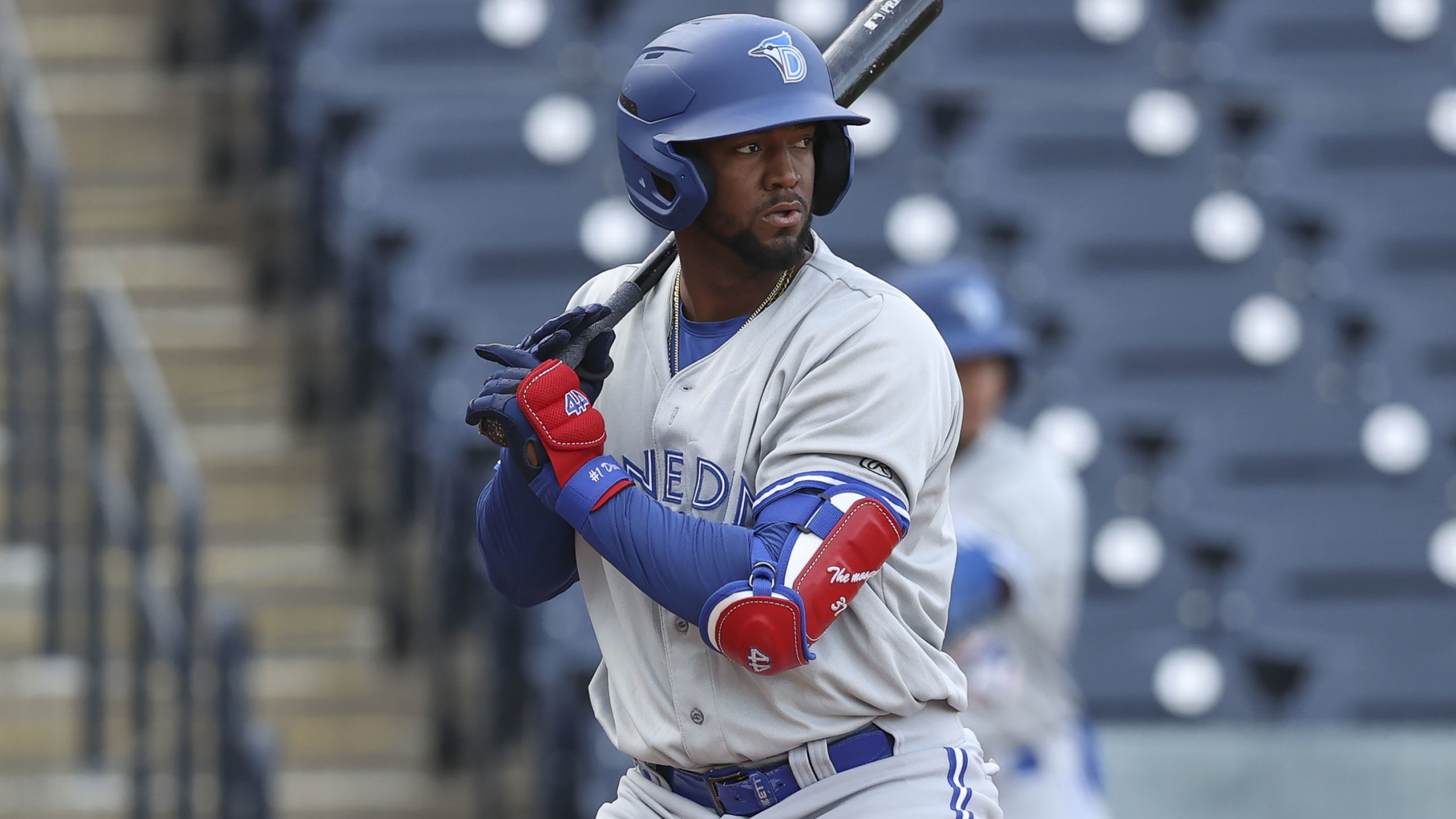 You won't find Rainer Nunez on any top prospect lists. But if 2022 is an indication of things to come, that will change -- quickly.
Tiedemann, Barger soaring toward Toronto
Balance and depth highlights crop of Blue Jays All-Stars list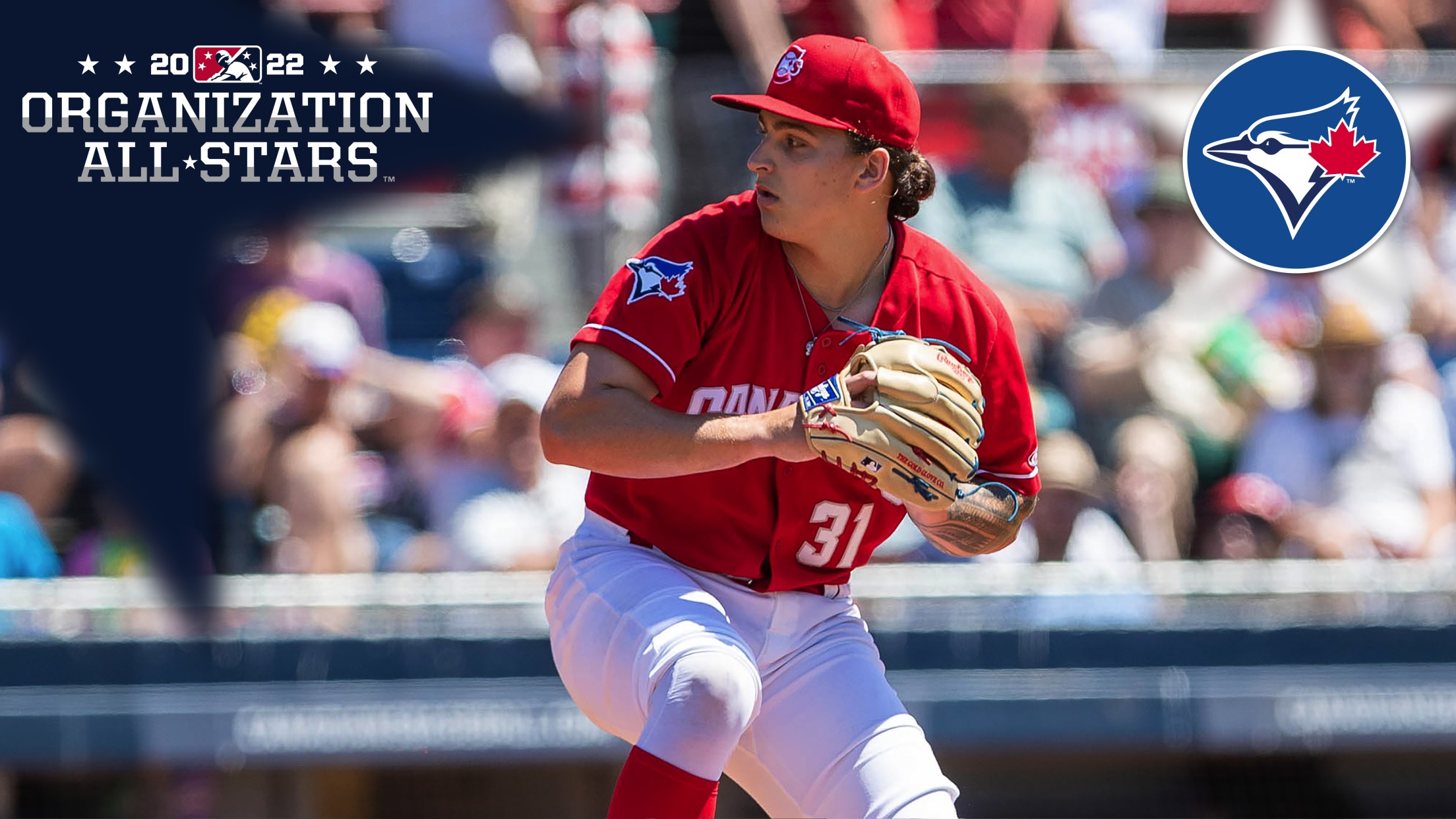 Each offseason, MiLB.com goes position by position across each organization and honors the players -- regardless of age or prospect status -- who had the best seasons in each farm system. Next up in our 2022 Organization All-Stars series are the Toronto Blue Jays.
The Road to The Show™: Blue Jays' Tiedemann
No. 33 overall prospect dominates three levels in first pro action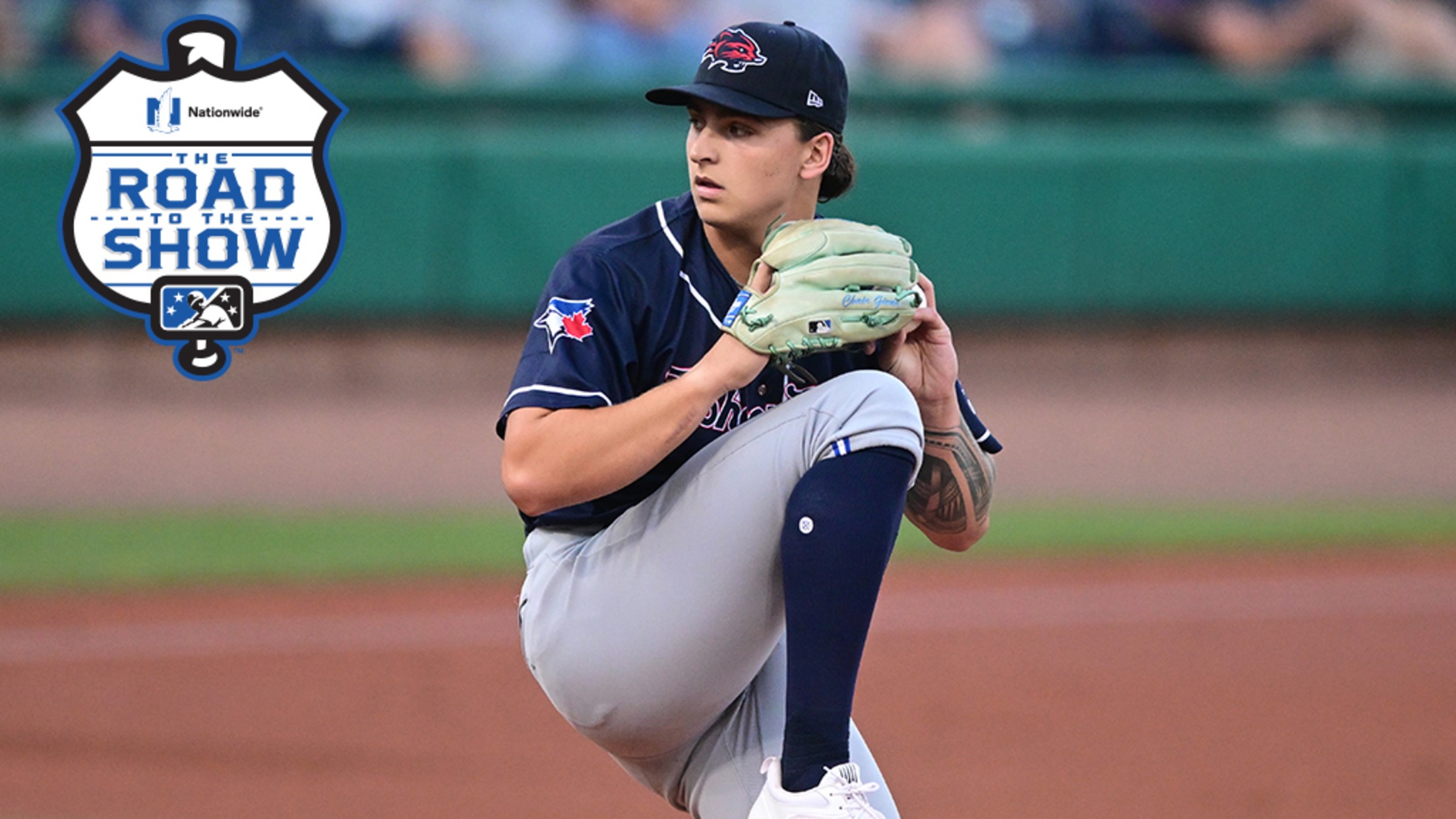 Each week, MiLB.com profiles an elite prospect by chronicling the steps he's taken toward achieving his Major League dream. Here's a look at top Blue Jays prospect Ricky Tiedemann. For more stories about players on The Road to The Show, click here. There are few players in the Minors who
Moreno's double for Bisons sticks the landing
Top Blue Jays prospect punctures the outfield wall with liner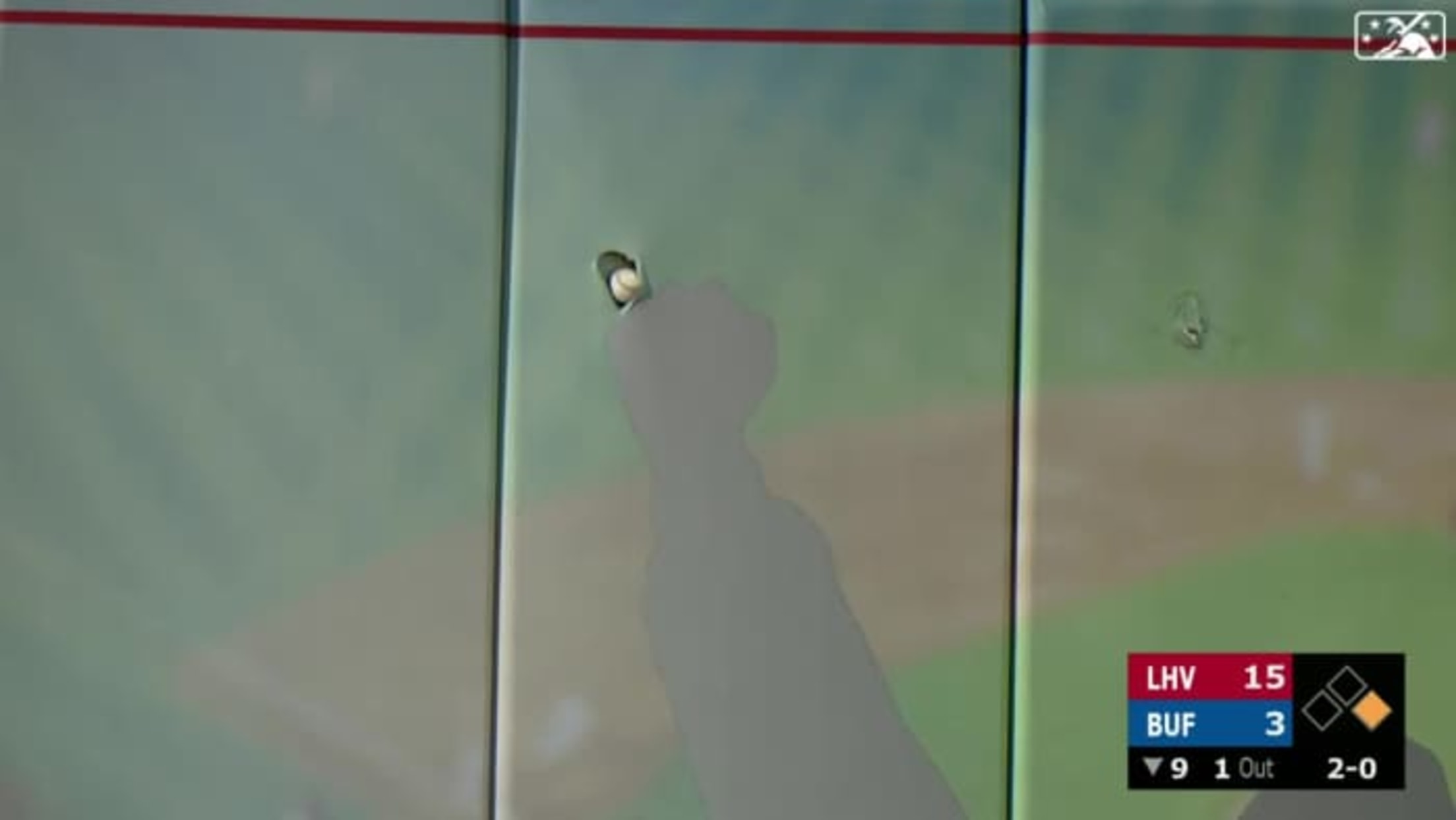 Top-ranked Blue Jays prospect Gabriel Moreno has climbed the Minor League ladder -- and earned a Major League callup earlier this year -- on the strength of, well, just that -- his power. But the feat he pulled off on Wednesday for Triple-A Buffalo likely can't be contained by the
Dunedin quartet team up for no-hitter
Churchill slams the door on the game, first week in pro ball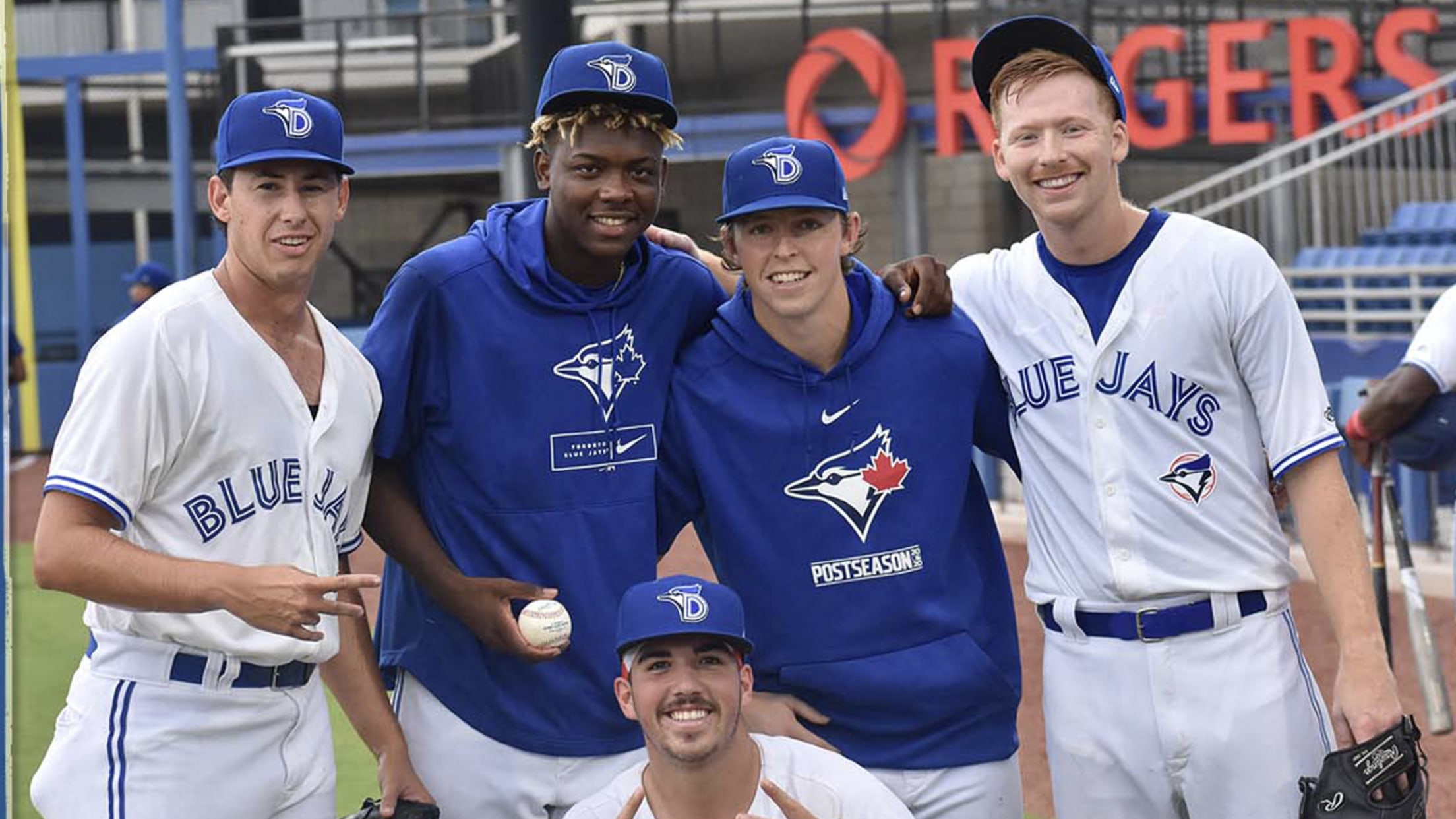 Ian Churchill concluded his first week in professional baseball with an achievement most players never get to claim. Churchill, Toronto's 10th-round pick in last month's Draft, tossed a perfect ninth inning on Sunday to secure a combined no-hitter for Single-A Dunedin, who beat the Tampa, 5-0.
On July 4th, Bisons honor 100-year-old veteran
After missing tryout 80 years ago, Kinyon becomes part of team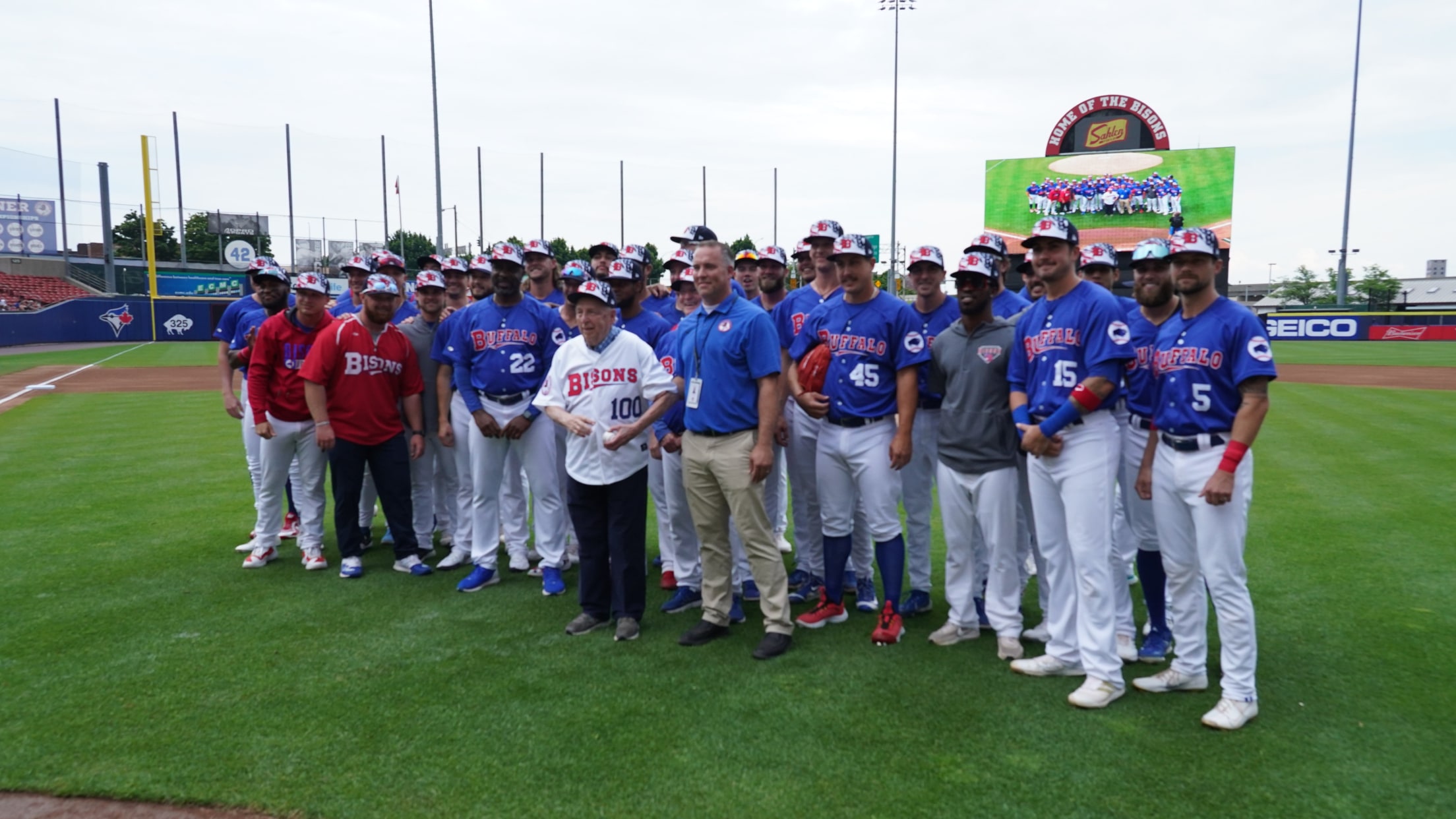 For 100-year-old Roy Kinyon, it was a night 80 years in the making. In 1942, the high school baseball star was set to try out for the Buffalo Bisons, but he turned them down to join the U.S. Navy and fight in World War II. On Monday, the Blue Jays'
Prospect Q&A: Blue Jays lefty Tiedemann
No. 98 prospect on shaping his slider, earning promotion to High-A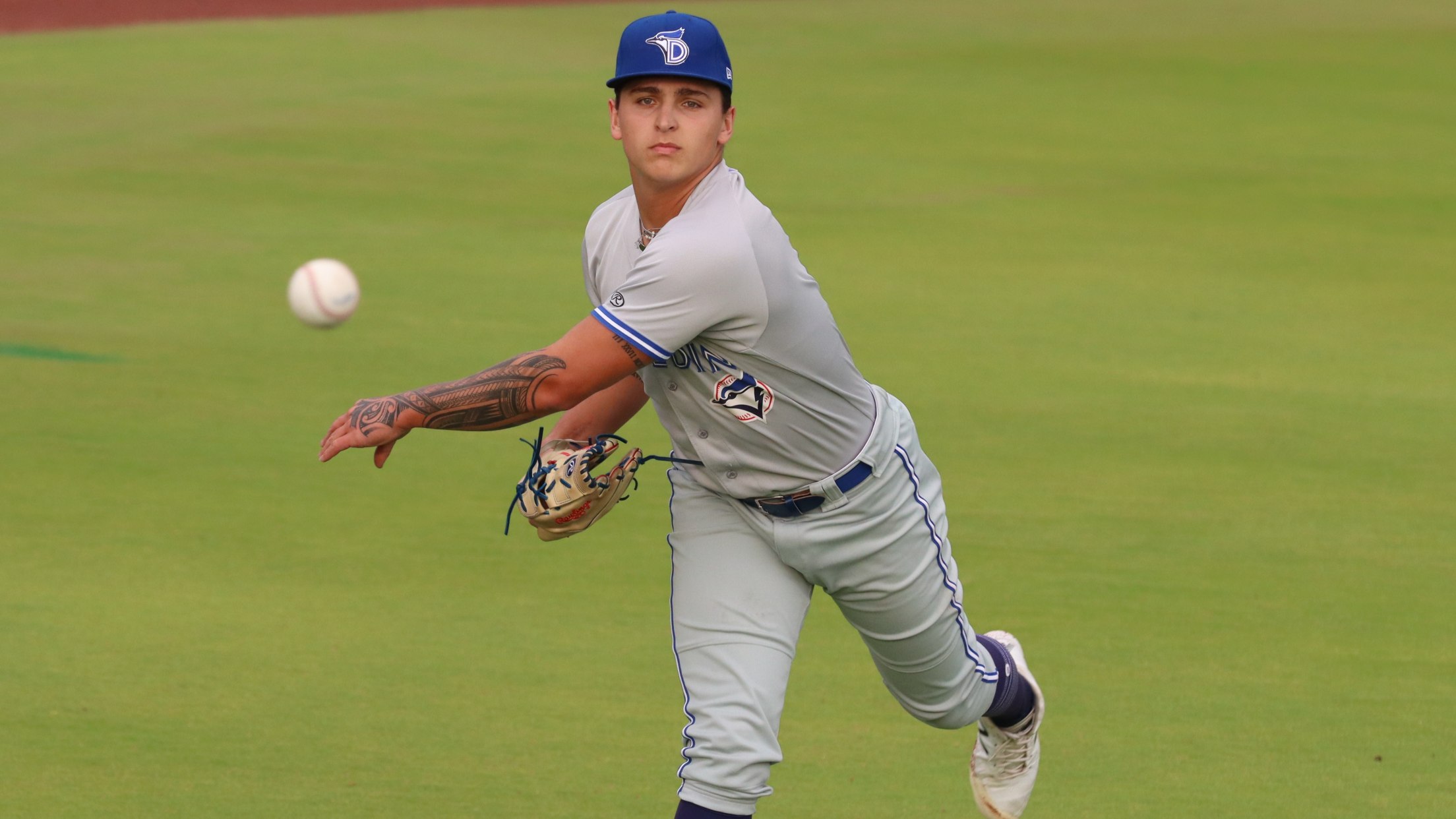 Throughout the first two months of the season, Ricky Tiedemann has been on a stretch that seems impossible to maintain. The fourth-ranked Blue Jays prospect sports a 1.44 ERA with 68 strikeouts in 44 2/3 frames over nine starts this season, with his two most recent outings coming after a
Breakout candidate: Blue Jays' Kloffenstein
Toronto's No. 7 prospect has arsenal to improve on rocky '21 season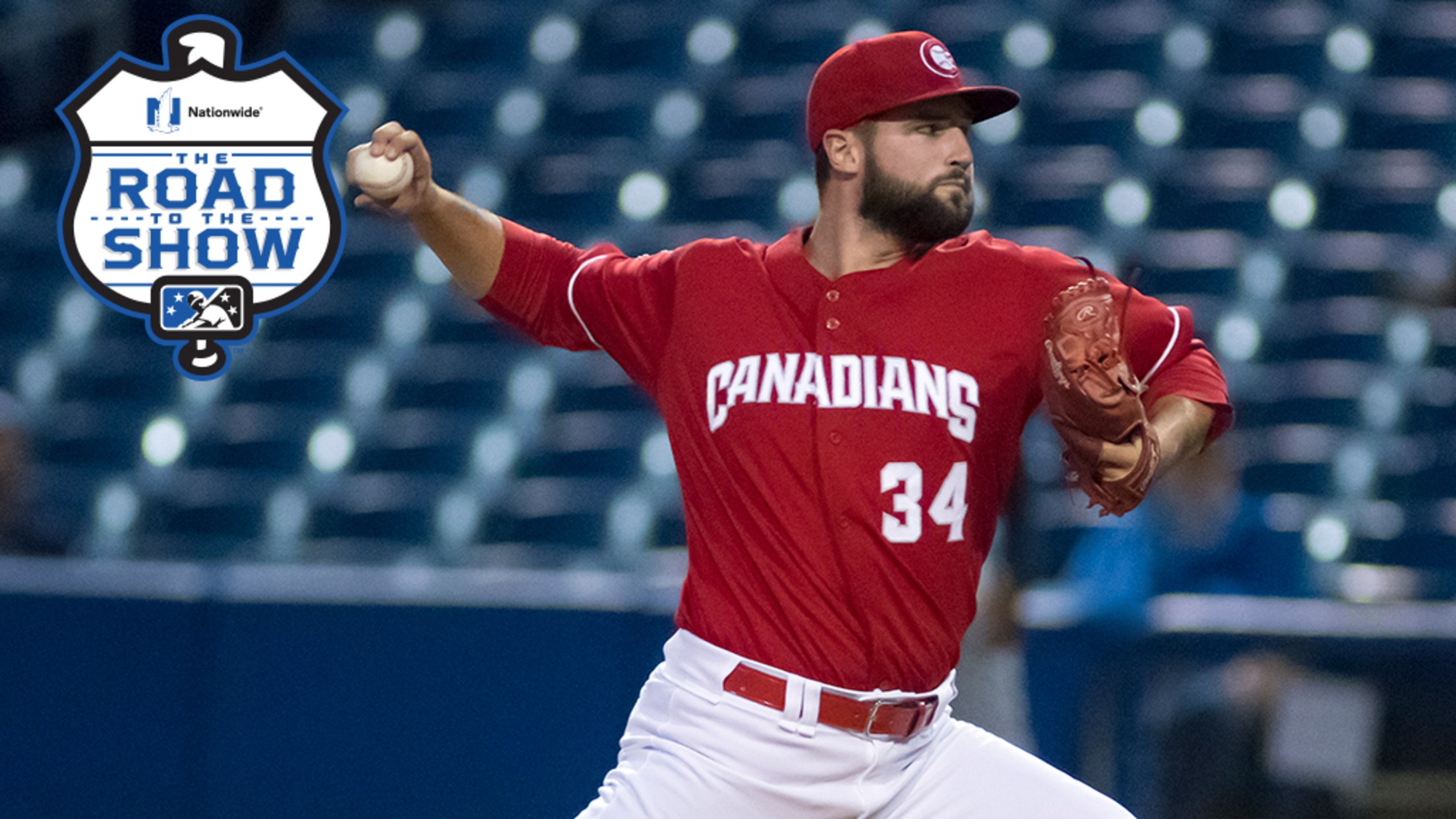 MiLB.com's Breakout Candidate series spotlights players who could garner some serious attention in 2022. Here's a look at Blue Jays No. 7 prospect Adam Kloffenstein. The 2021 season was one that Adam Kloffenstein would surely like to put behind him. Kloffenstein sputtered to a 7-7 record, 6.22 ERA and .243
Toronto talents took off during flights north
Martinez, Taylor among Blue Jays' top MiLB performers in '21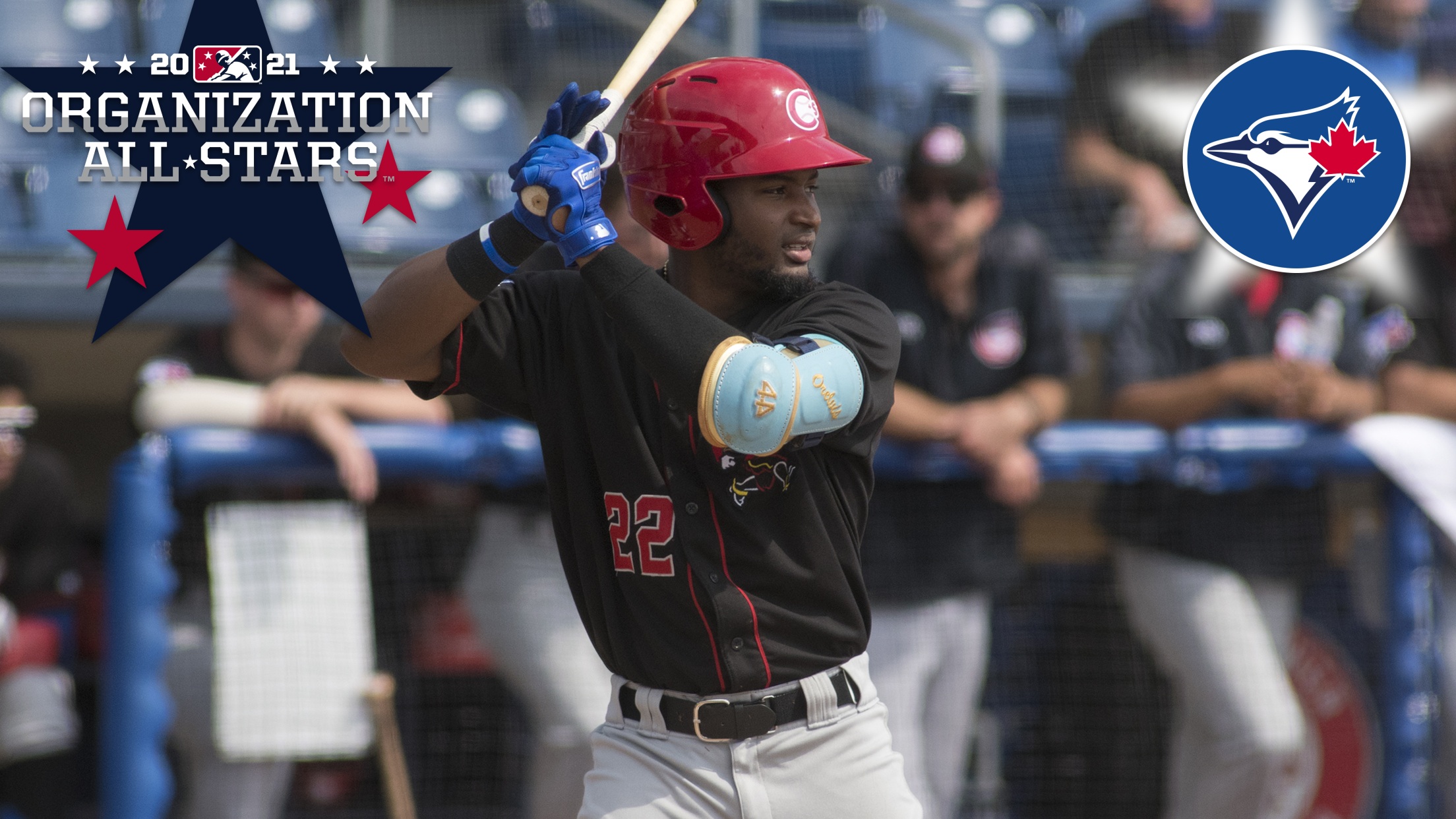 Each offseason, MiLB.com goes position by position across each system and honors the players -- regardless of age or prospect status -- who had the best seasons in their organization. Click here to locate your favorite club.
Prospect season in review: Blue Jays' Groshans
No. 55 prospect tested at hot corner, flourished when healthy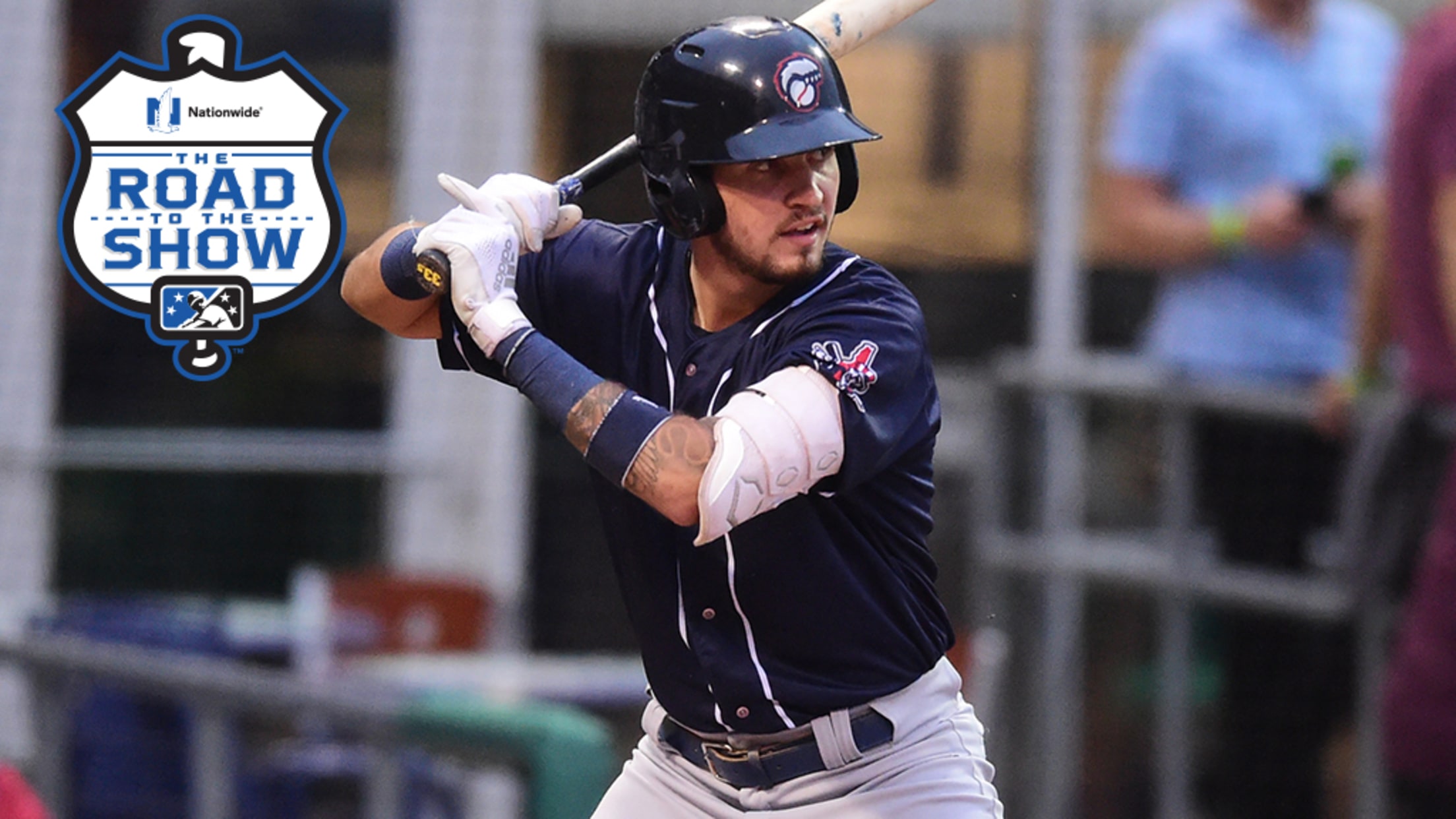 MiLB.com's Prospect Season in Review series spotlights players who shined brightest during the 2021 campaign. Here's a look at third-ranked Blue Jays prospect Jordan Groshans. For more player journeys on The Road to The Show, click here. Jordan Groshans is too talented to let his time on the injured list
Blue Jays' Palmer deals no-hitter -- again
Righty follows up Aug. 19 feat with another one for Dunedin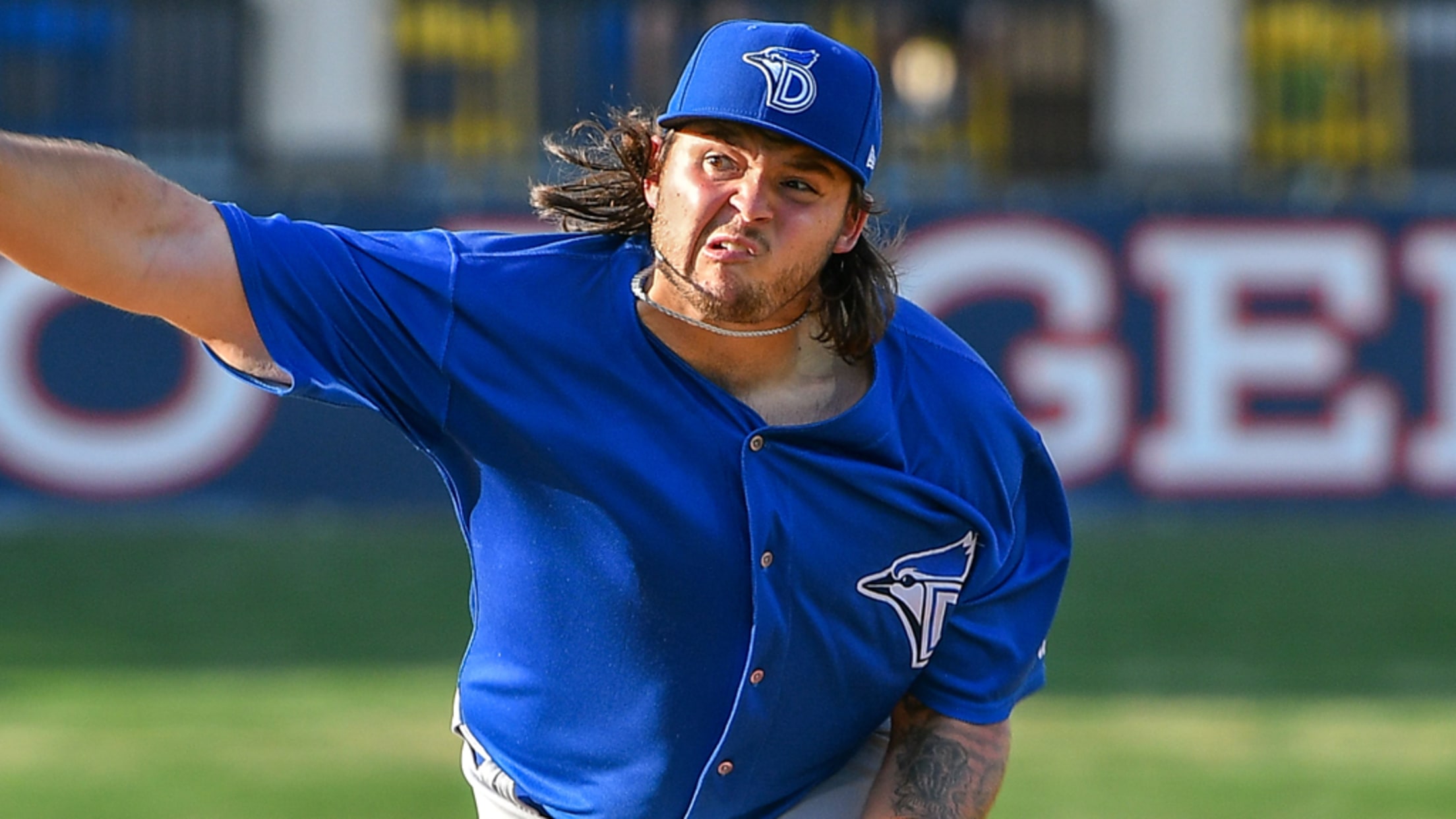 Trent Palmer had the kind of night pitchers dream of on Aug. 19 for Low-A Dunedin. Less than a month later, he had another one. The right-handed Toronto prospect tossed his second seven-inning no-hitter in four weeks, striking out nine while walking just two as Dunedin silenced visiting Clearwater, 3-0.
Bisons blast Red Wings, 20-3, to move one step away from division title
Kevin Smith has five hits, Cavan Biggio drives in five runs and scores four times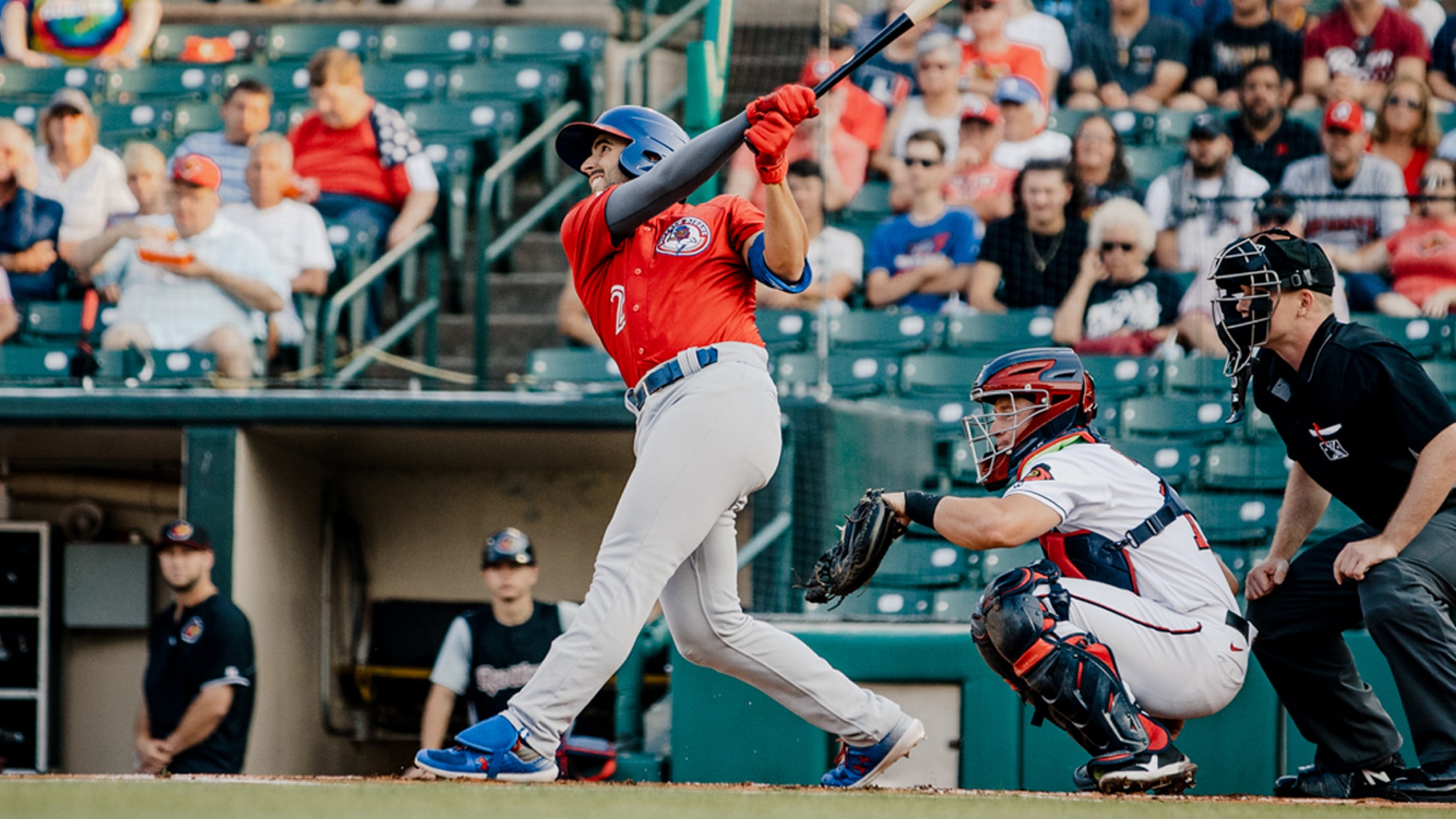 With the 2021 season nearing a close, the Bisons still had time to post their most dominate performance of the year. Nearing their first division title since 2005, the Herd took an emphatic step towards a Northeast Division championship with a 20-3 thumping of the Rochester Red Wings on Wednesday