Wood introduces power early in Senators' tenure
Top Nats prospect's first Double-A extra-base hit is 9th HR of year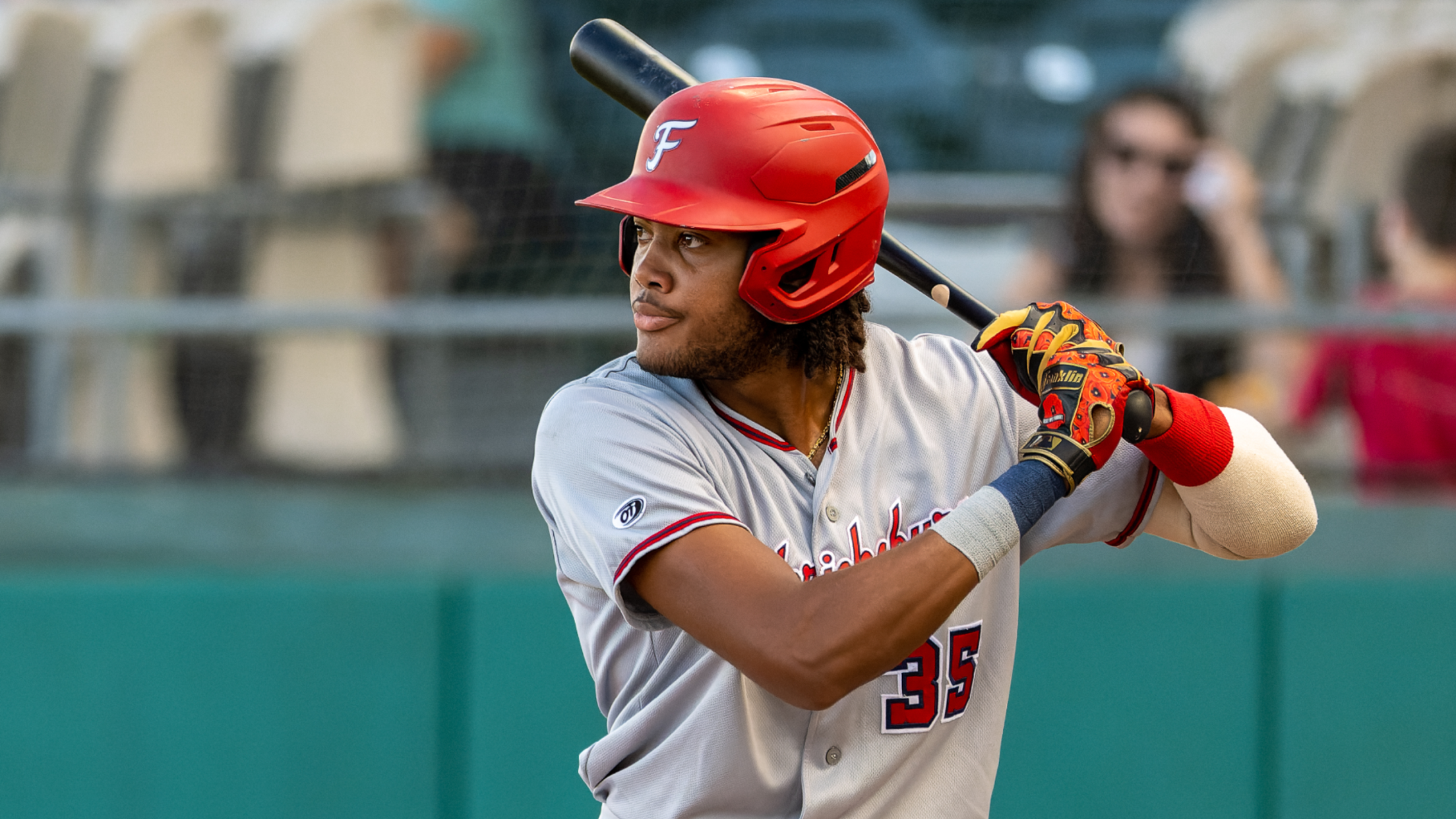 James Wood is moving on up, and moving on up with style. The top Nationals prospect clubbed his first Double-A home run on Thursday, his first extra-base hit since being promoted on May 28. Wood sports 60-grade power -- tied with his speed for his highest-graded tool -- and he
The Road to The Show™: Nationals' House
No. 94 overall prospect finding his place in Washington's rebuild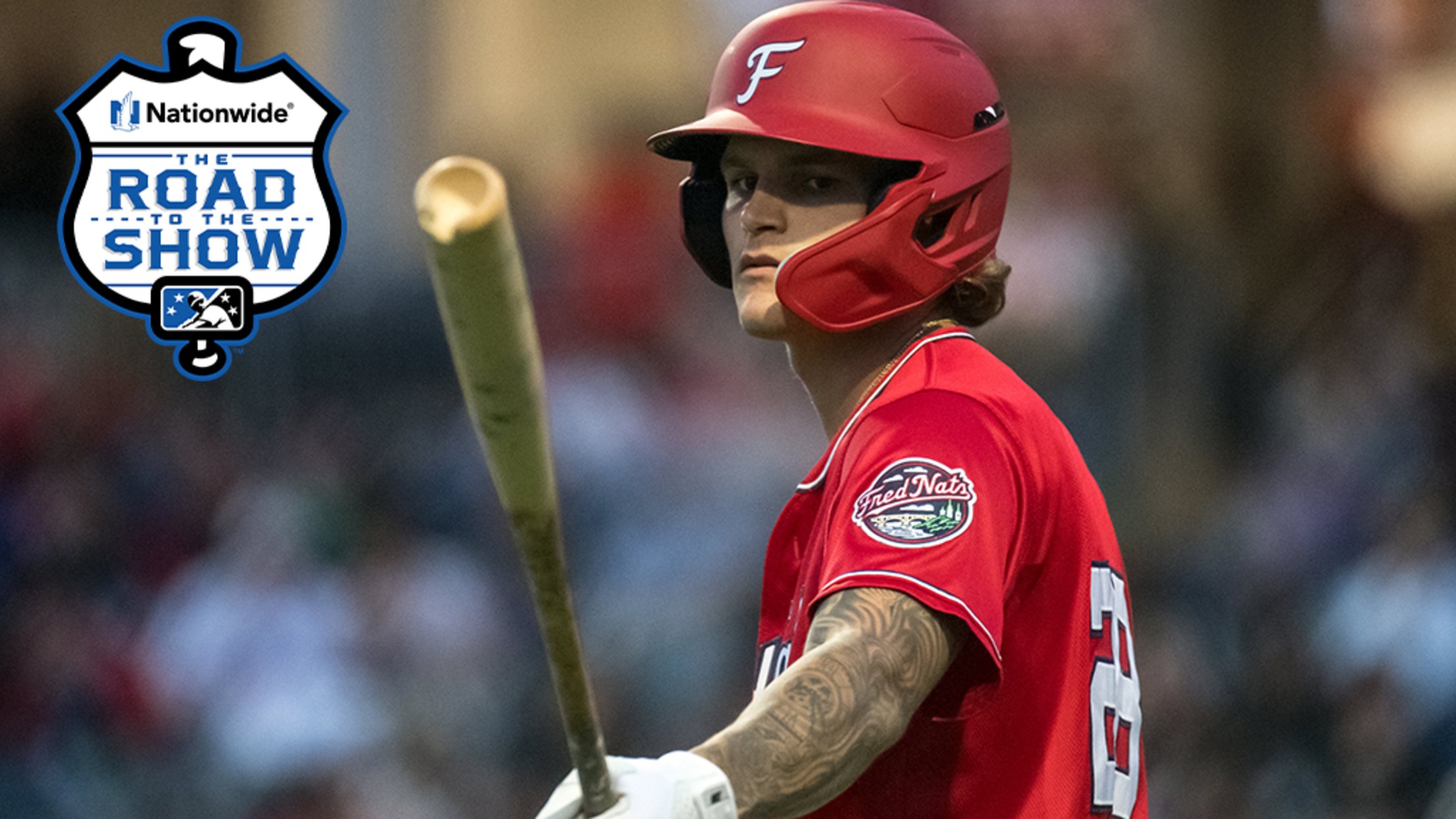 Each week, MiLB.com profiles an elite prospect by chronicling the steps he's taken toward achieving his Major League dream. Here's a look at fifth-ranked Nationals prospect Brady House. For more stories about players on The Road to The Show, click here. After an unusual start, Brady House's professional career seems
Baker gets all kinds of acrobatic on sliding stop
Red Wings second baseman living up to family legacy on the field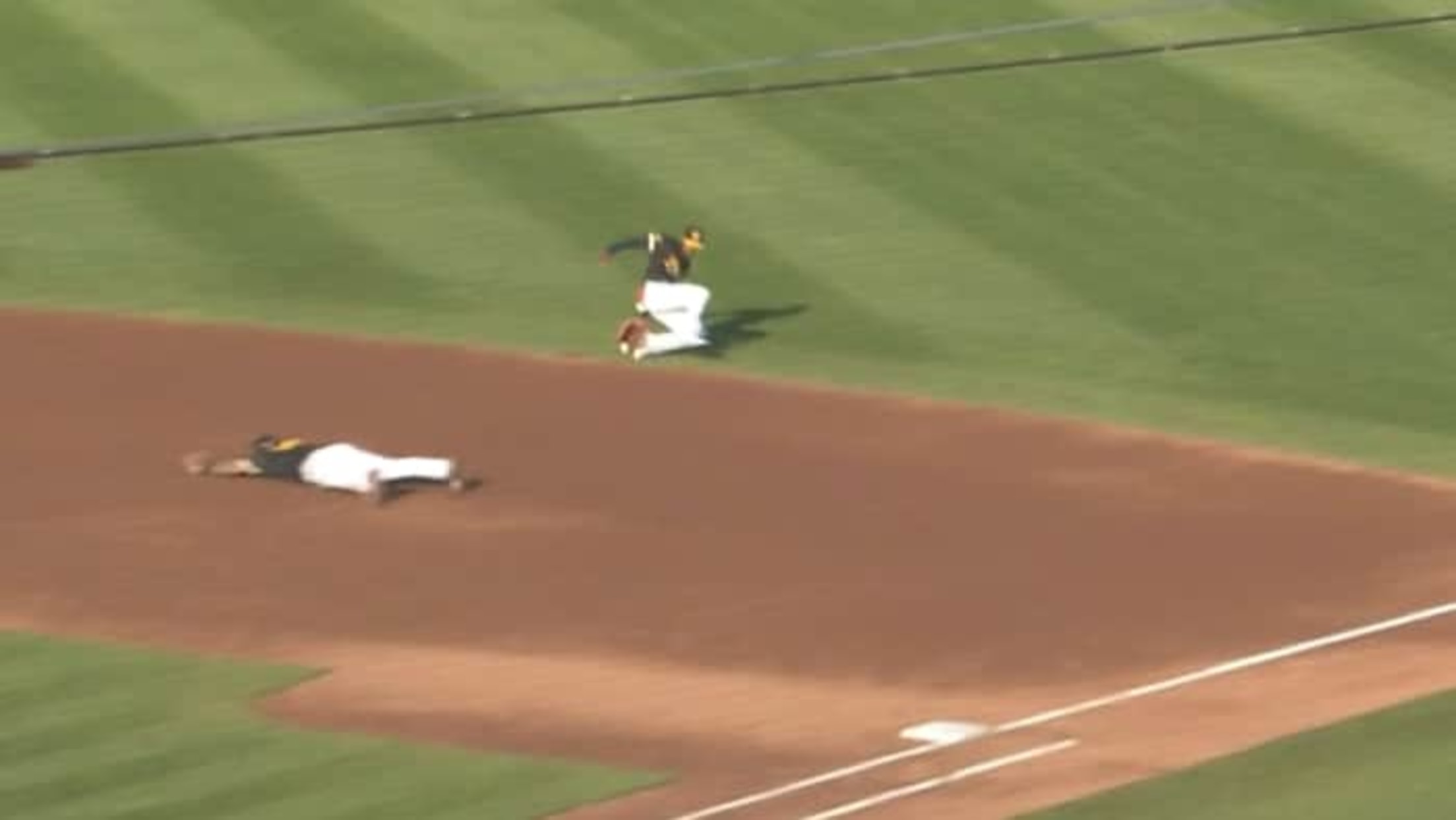 For many of us, the first thought that comes to mind when we hear the name Darren Baker is of a 3-year-old boy being rescued at home plate by Giants first baseman J.T. Snow during Game 5 of the 2002 World Series. Baker, serving as San Francisco's batboy, was a
Cavalli, De La Rosa earn National exposure
Young talents' breakout seasons highlight Washington All-Stars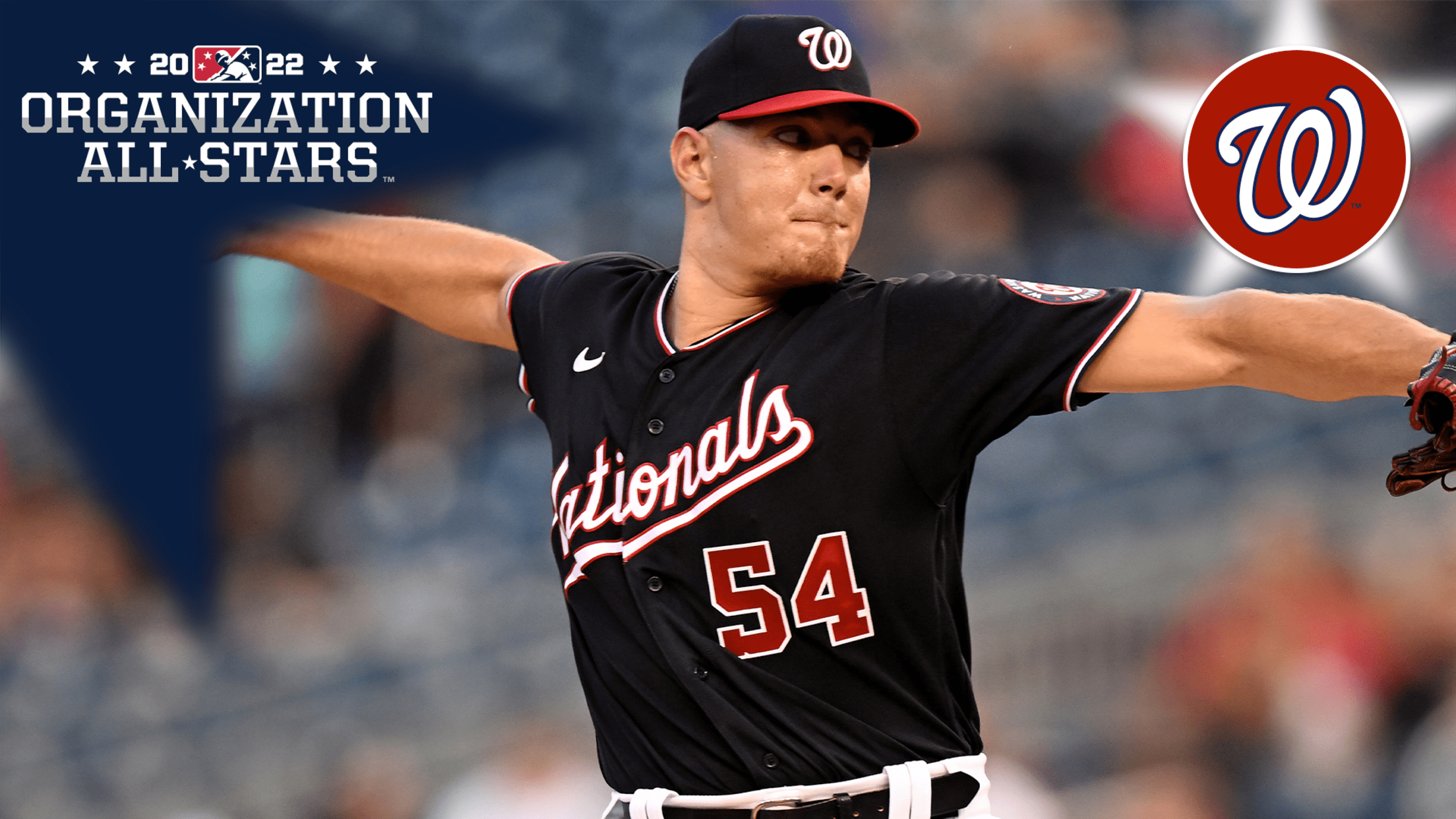 Each offseason, MiLB.com goes position by position across each organization and honors the players -- regardless of age or prospect status -- who had the best seasons in each farm system. Next up in our 2022 Organization All-Stars series are the Washington Nationals.
The Road to The Show™: Nationals' Wood
No. 35 overall prospect thriving since blockbuster deadline deal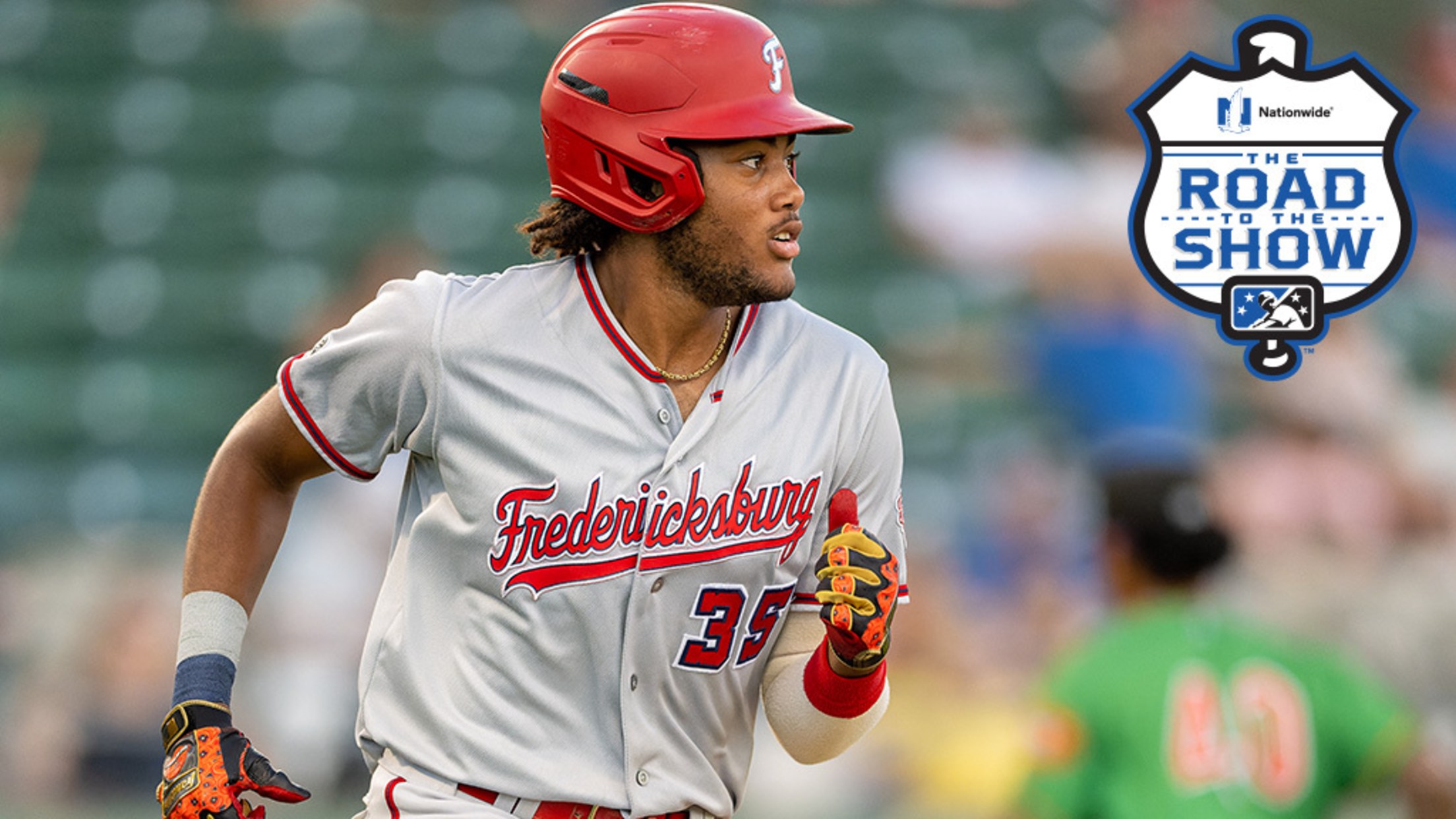 Each week, MiLB.com profiles an elite prospect by chronicling the steps he's taken toward achieving his Major League dream. Here's a look at third-ranked Nationals prospect James Wood. For more stories about players on The Road to The Show, click here. The success of the Nationals' rebuild will be determined
Frizzell mashes trifecta for FredNats
Washington prospect logs Fredericksburg's first three-homer game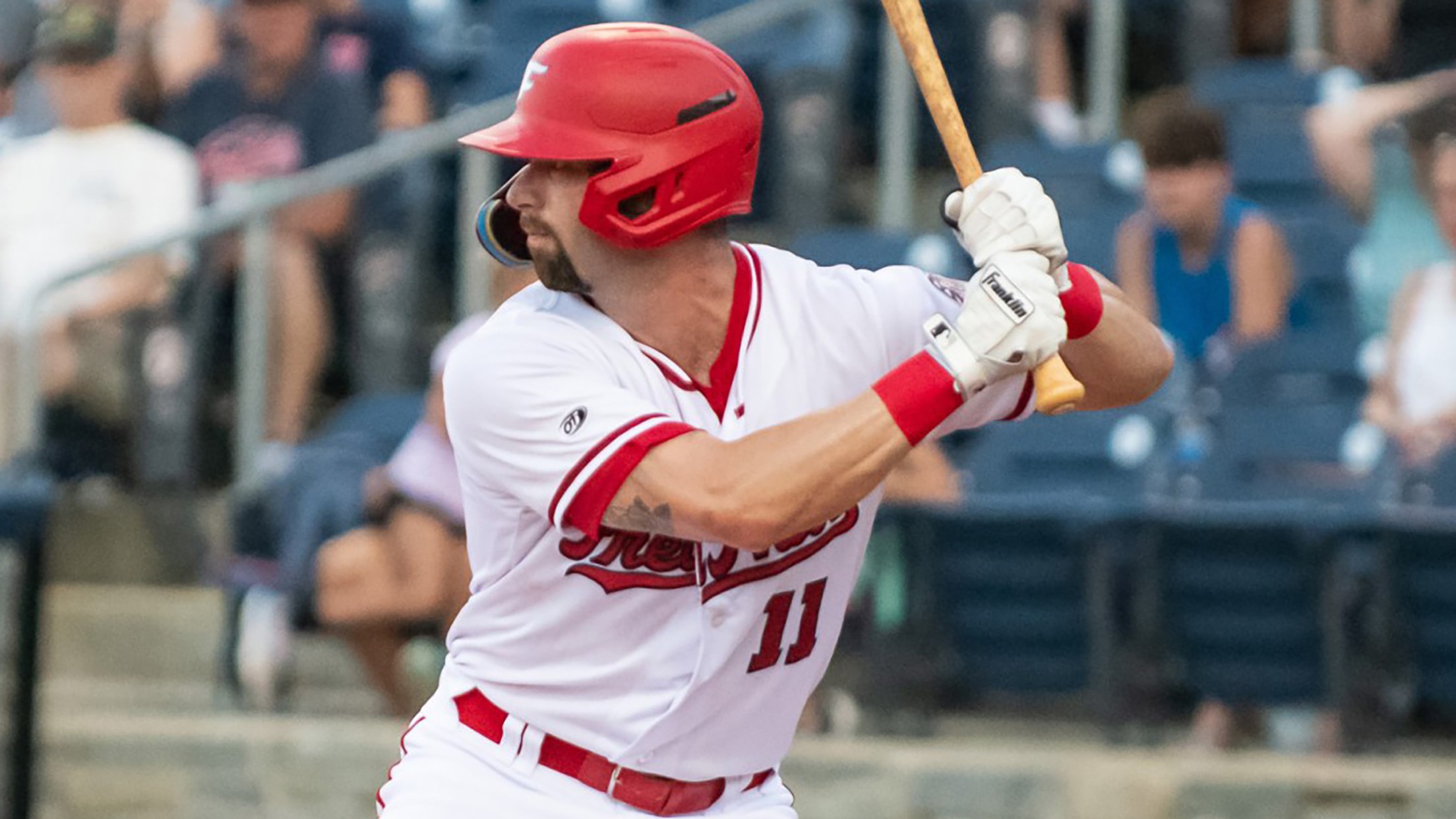 It was one of those nights for Single-A Fredericksburg, as the team erupted for 23 runs on 20 hits, and it was one of those performances for Will Frizzell, who contributed three of those knocks -- all of which left the yard. The Nationals infield prospect clubbed a trio of
Presenting top plays by position from the first half
DeLuzio, Abrams, Duzenack made the most of their spot on the field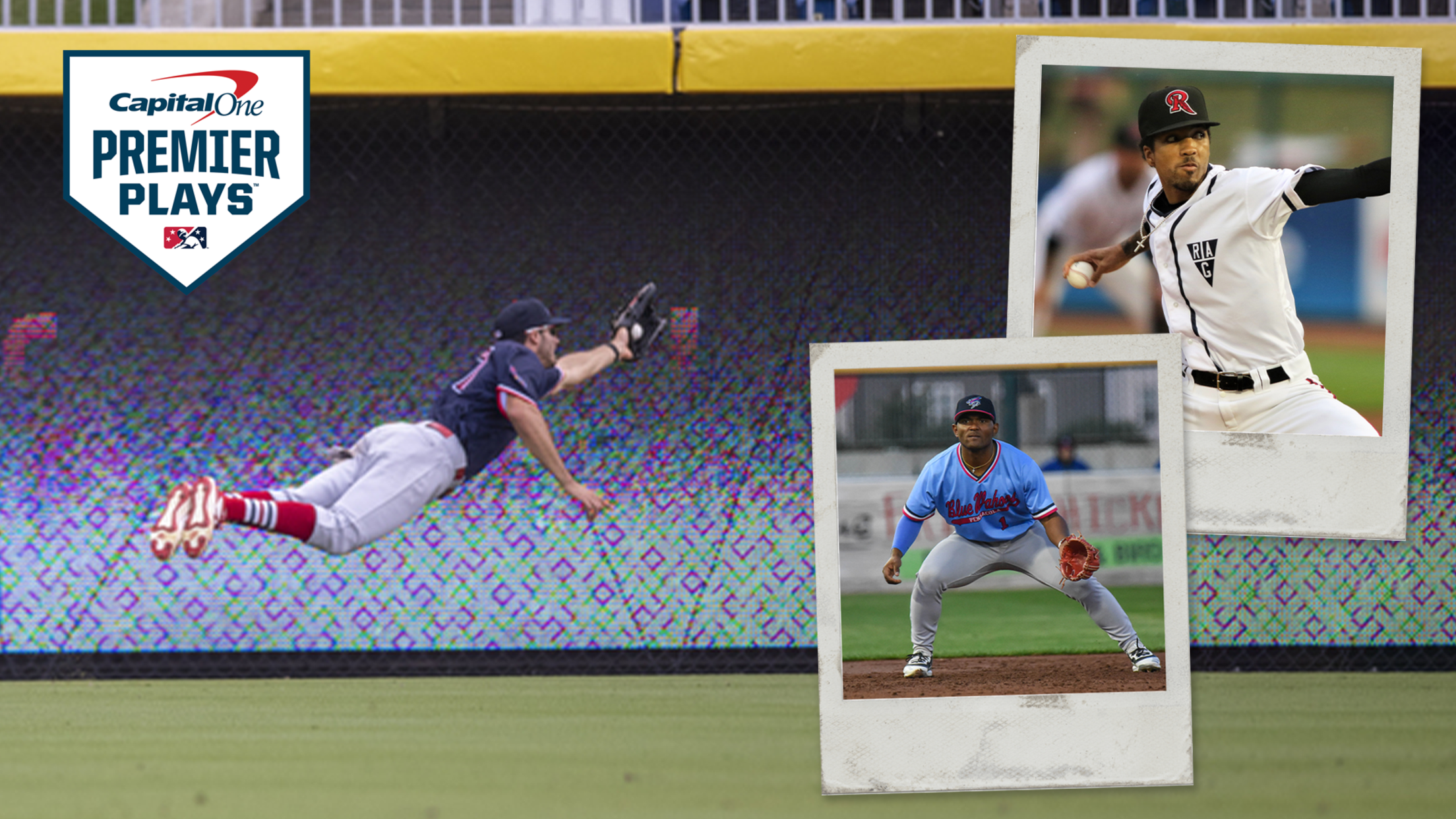 Throughout the first half of the Minor League season, fans were treated to some remarkable, jaw-dropping, eye-popping and show-stopping displays of defensive excellence. We've broken down the best of the best in our weekly Top 10 countdown, and brought fans into the conversation with our voting for Plays of the
Prospect Q&A: Nationals shortstop House
No. 48 prospect discusses swing timing, defensive footwork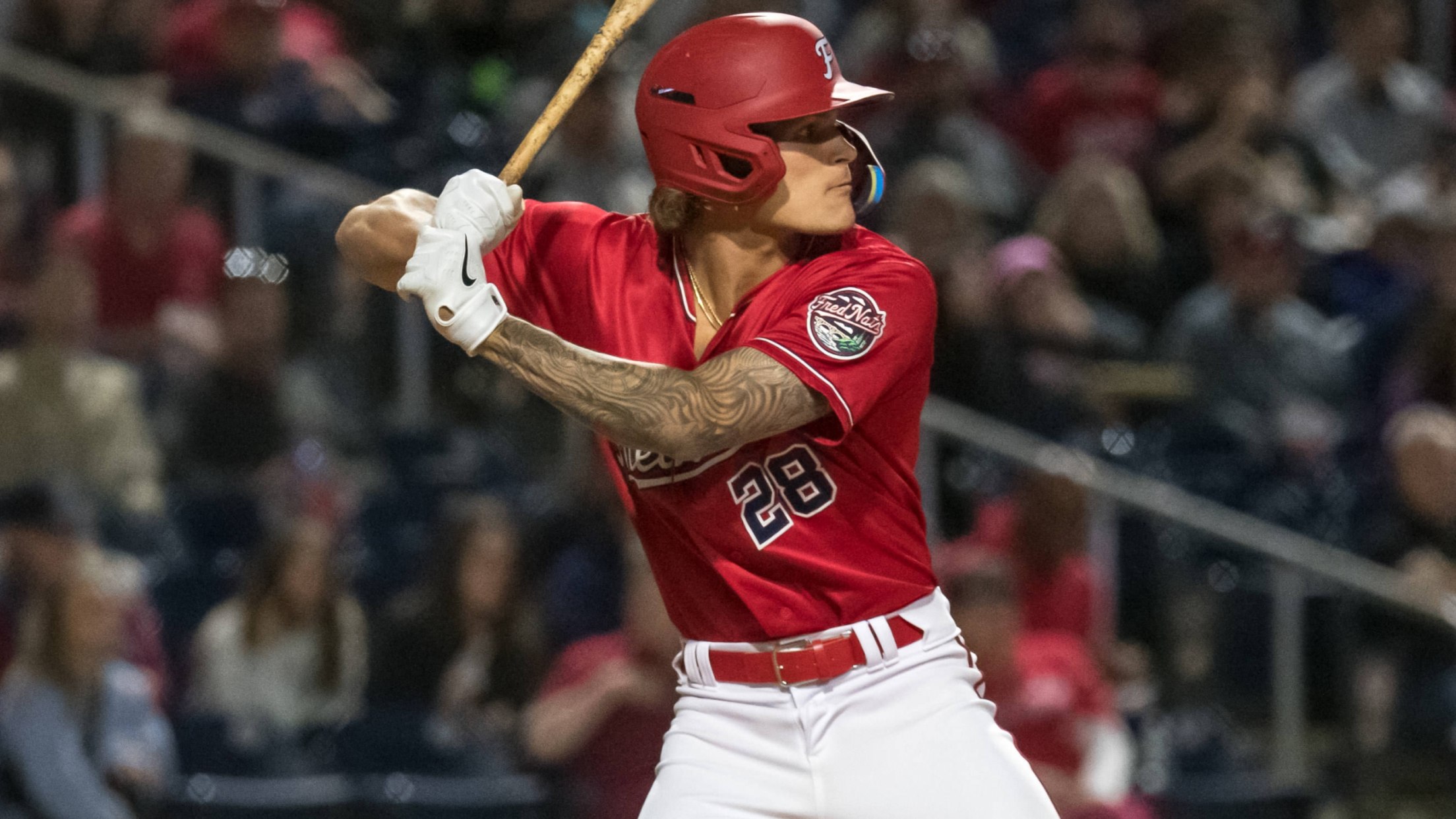 Ever since he was drafted last year, Brady House has not stopped hitting. The second-ranked Nationals prospect has gotten off to a roaring start with Single-A Fredericksburg. House entered Thursday as the Carolina League leader with 17 hits in his first 46 at-bats (.370 average), and he has a share
Nats' Cavalli leading the way toward Washington
Right-hander's K-heavy debut grabbed spotlight in evolving system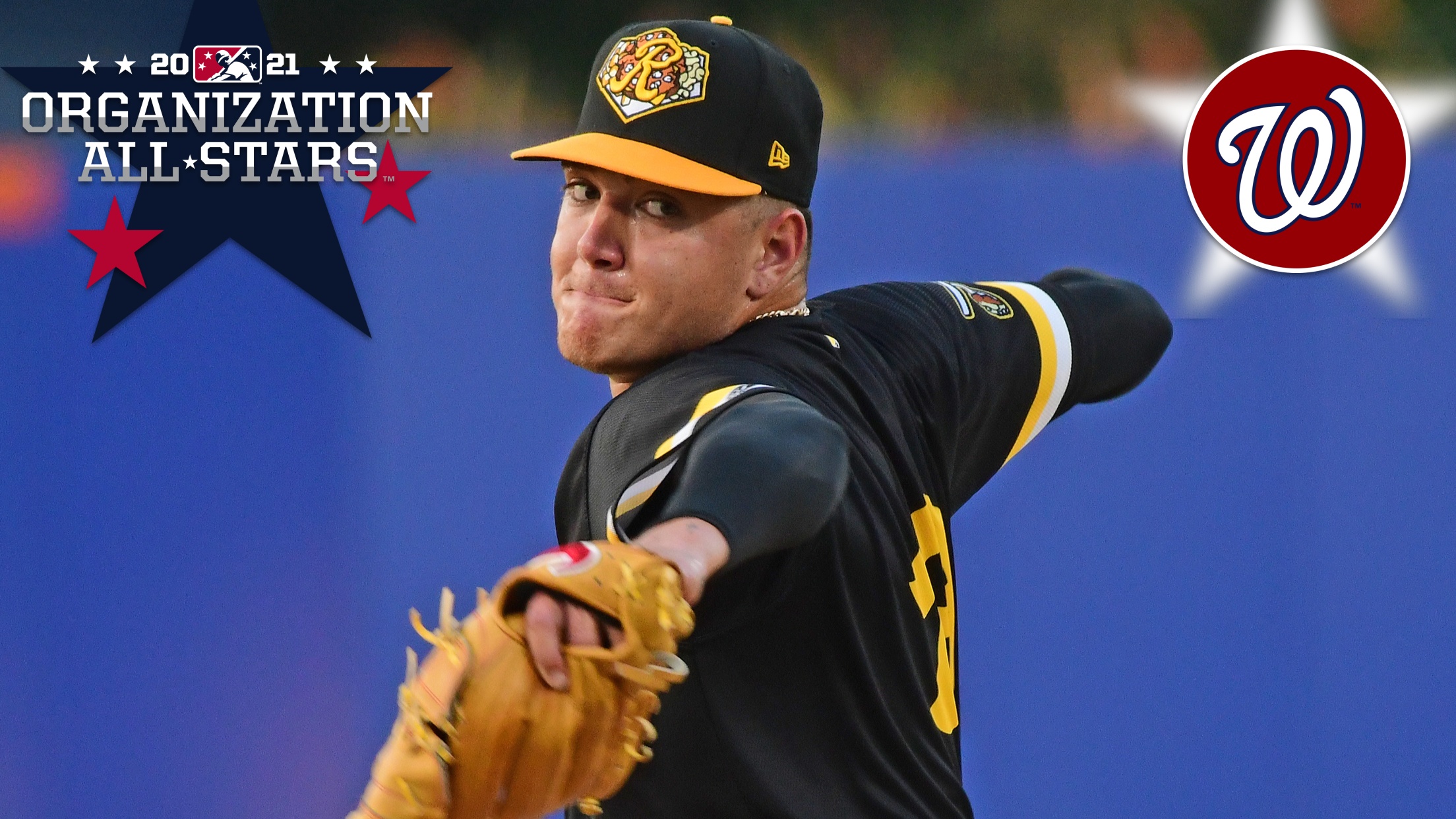 Each offseason, MiLB.com goes position by position across each system and honors the players -- regardless of age or prospect status -- who had the best seasons in their organization. Click here to locate your favorite club.
Scouting report: Nationals' Cade Cavalli
Powerful righty finds immediate success while club begins rebuild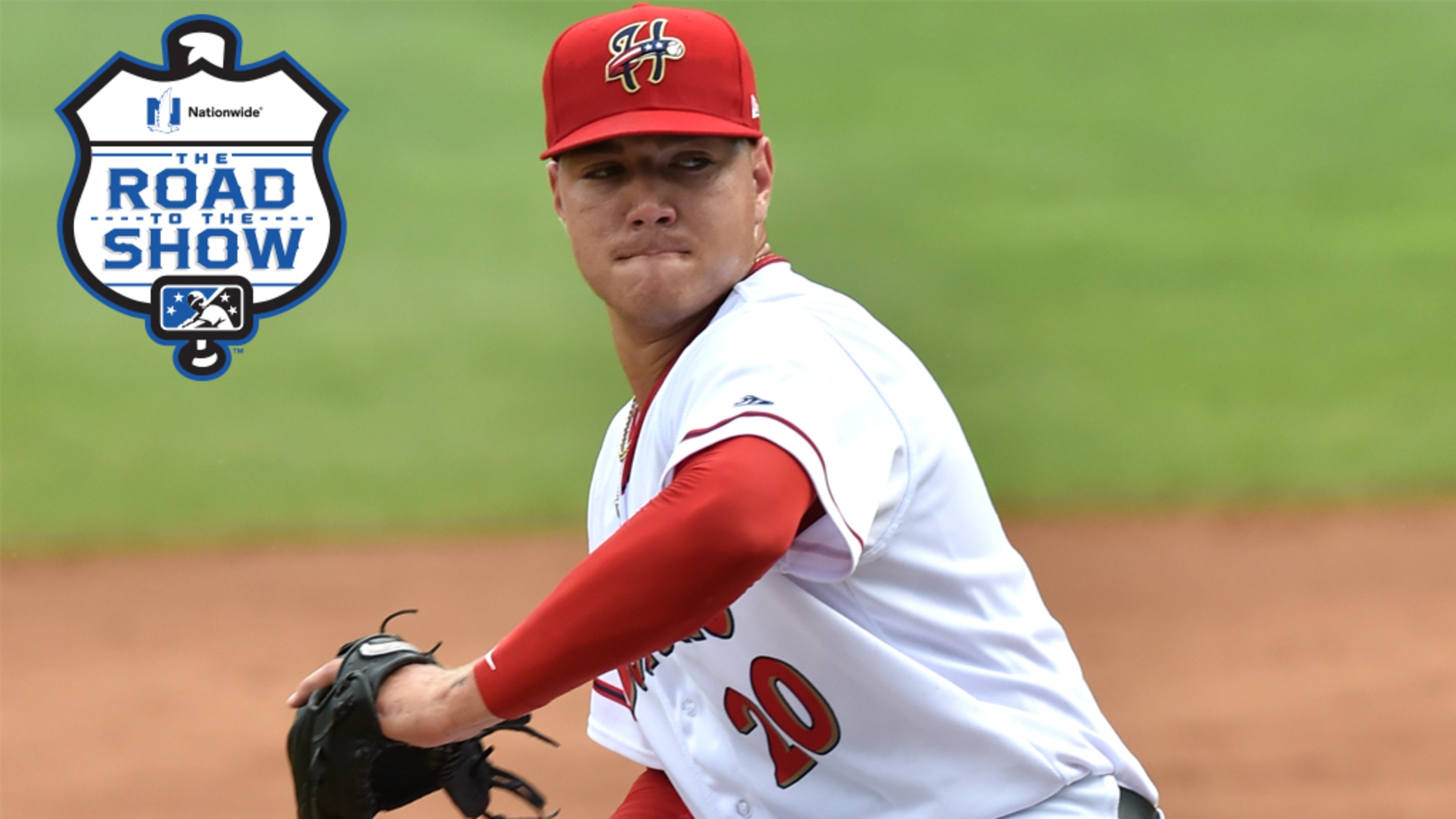 MiLB.com's Scouting Report series spotlights players who are just starting their professional careers, focusing on what the experts are projecting for these young phenoms. Here's a look at top-ranked Nationals prospect Cade Cavalli. For more player journeys on The Road to The Show, click here. Less than two years removed
Trio of hurlers twirl first no-no in FredNats history
Chu, Willingham and Strom combine to complete seven-inning feat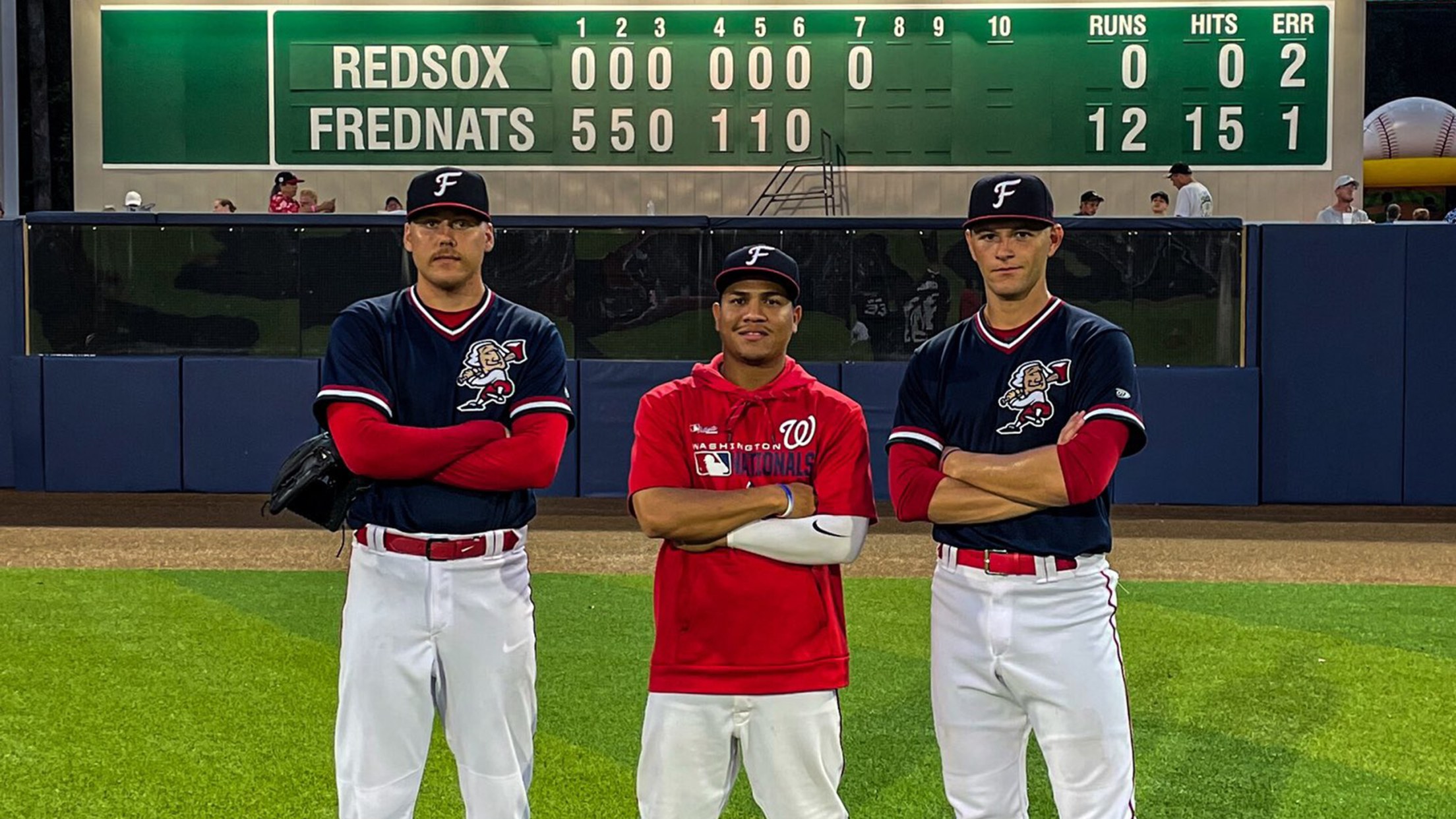 It was history with a dash of dominance.
Summer Santa: FredNats usher spreads cheer
Thompson, through adversity, brings Christmas spirit to ballpark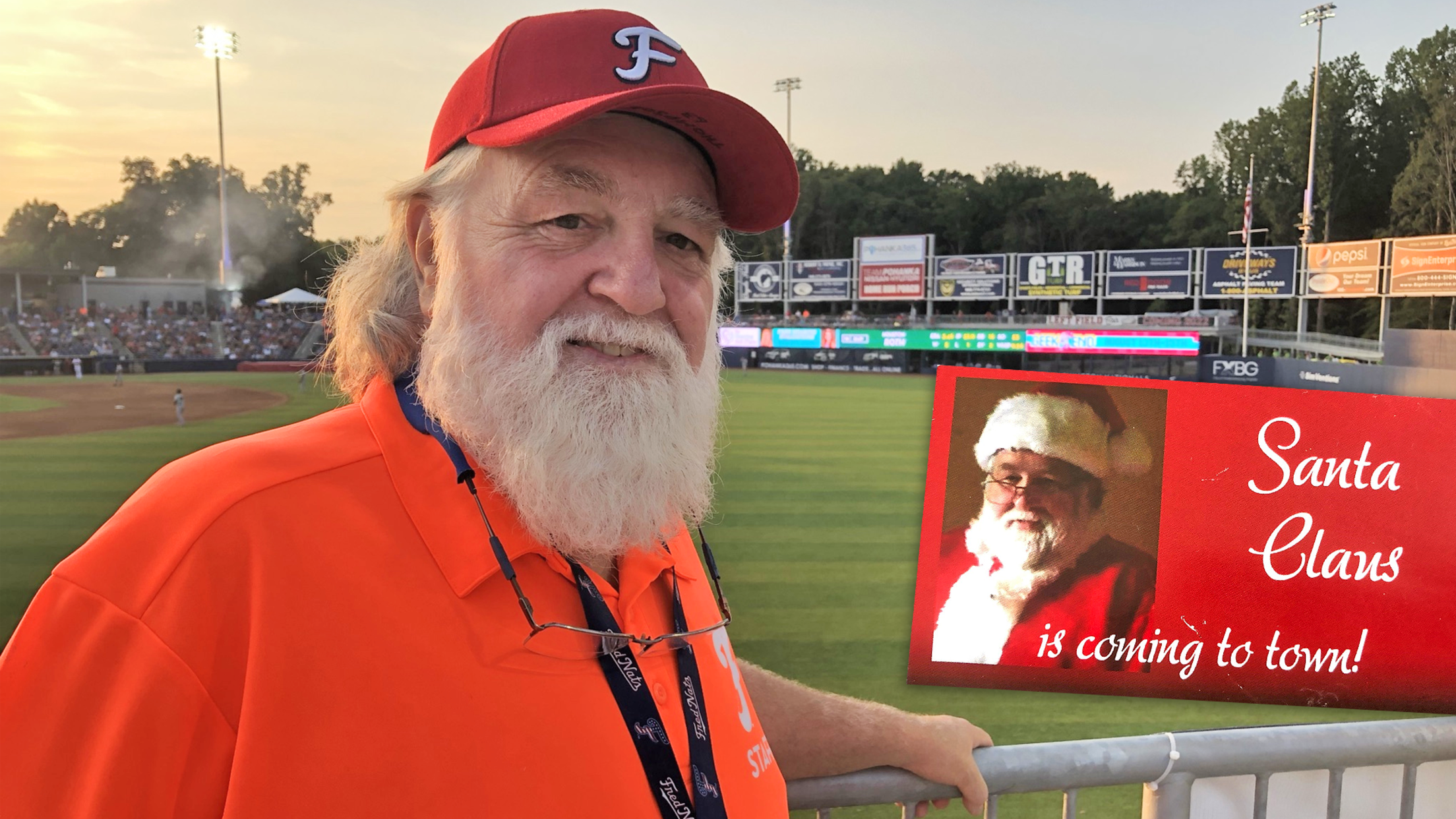 FREDERICKSBURG, Virginia -- On a recent Friday evening at FredNats Ballpark, usher Bruce Thompson was stationed in front of the playground located in the right-field corner of the concourse. Most of the children he was supervising had never seen him before, yet they knew exactly who he was. "Tonight, I've
2021 Prospect Projections: NL East rookies
How Steamer600 views Braves, Fish, Mets, Phils, Nats prospects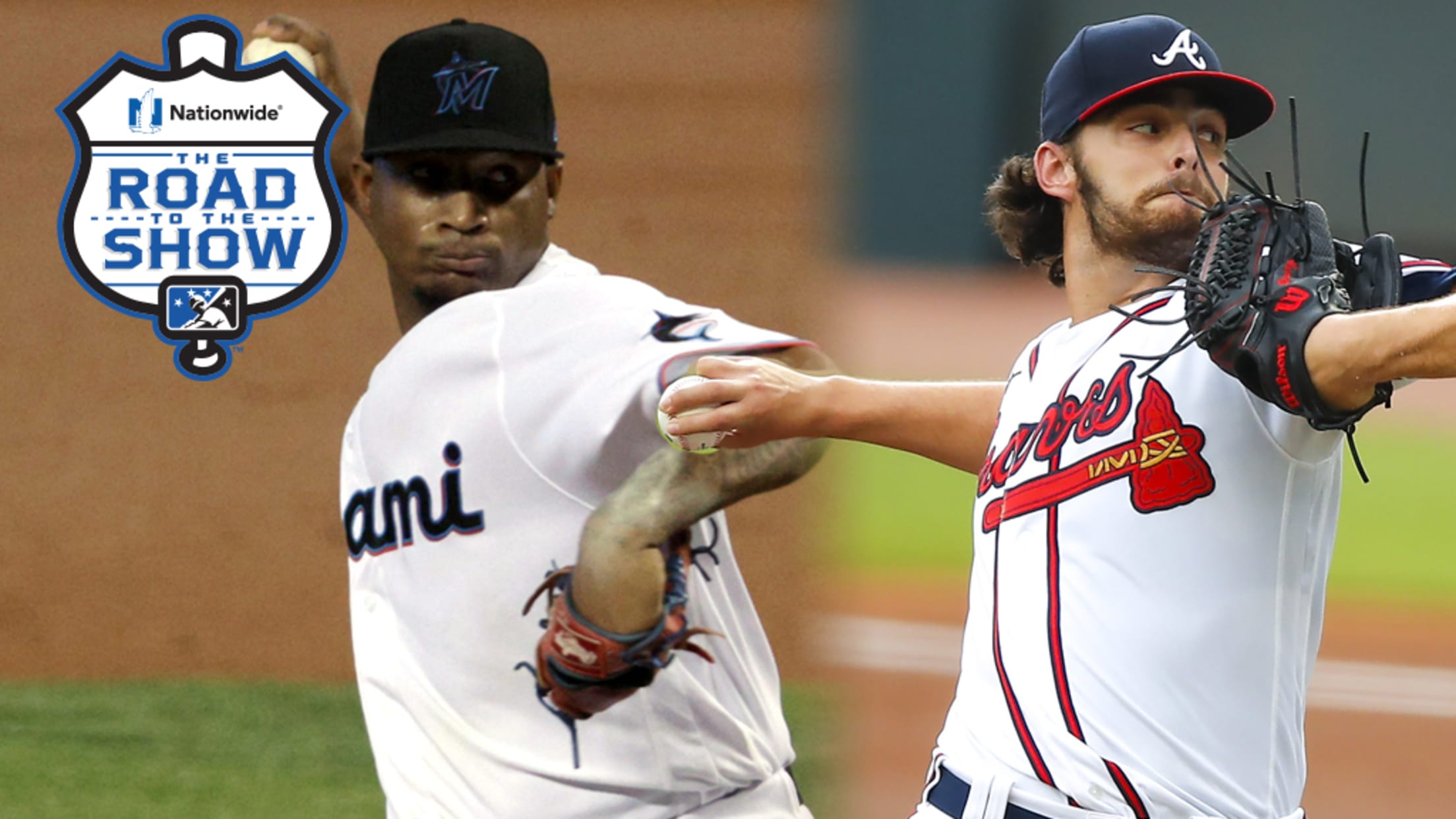 This is the second in a six-part Toolshed series that uses FanGraphs' Steamer600 projections to look at how prospects would fare over a full Major League season in 2021. The system bases its forecast on 600 plate appearances for position players, 450 plate appearances for catchers, 200 innings for starting
The Show Before the Show: Episode 290
Nats' Cavalli shares stories of first year in pro ball on podcast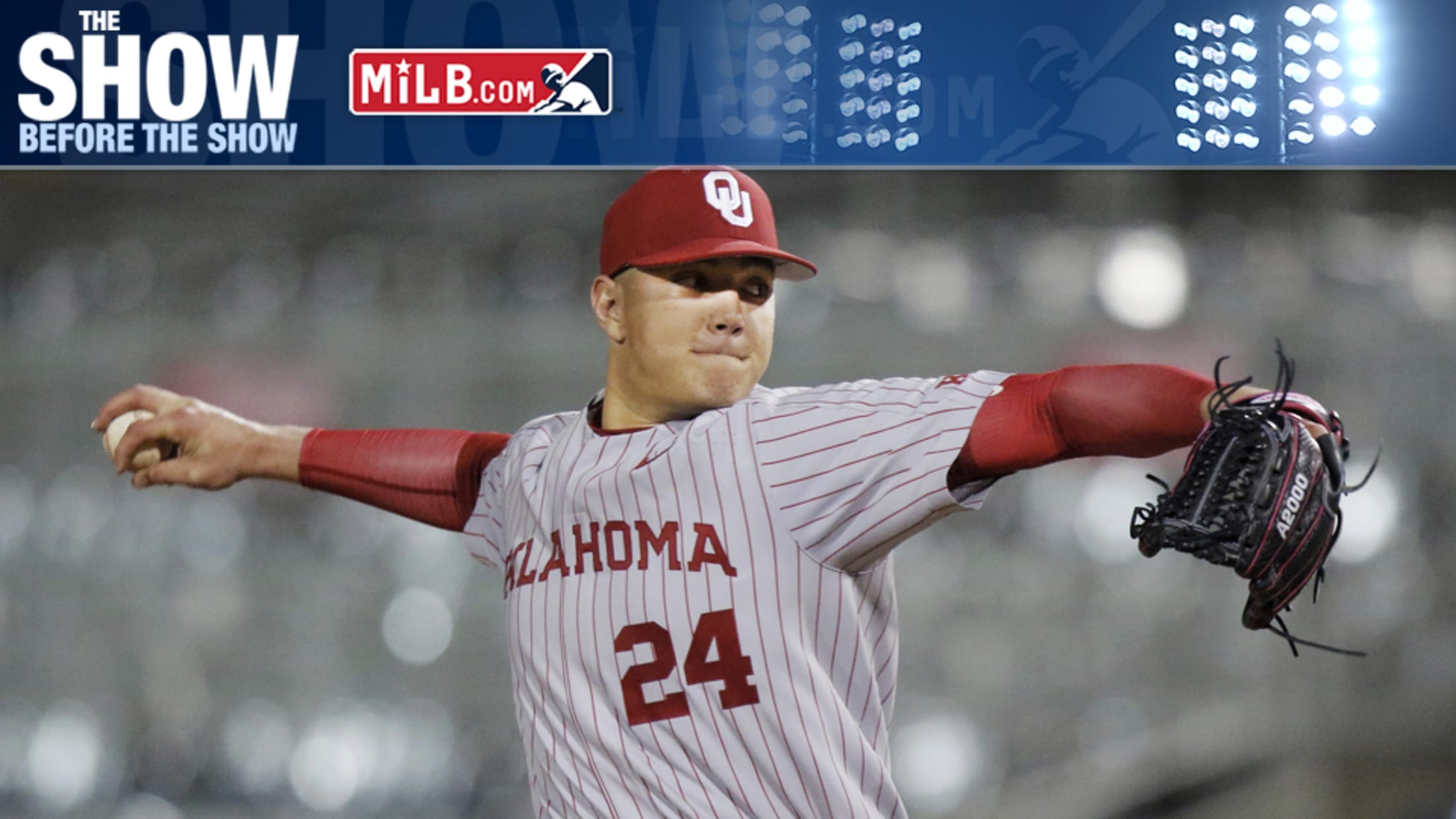 Check out the latest episode of The Show Before the Show, MiLB.com's official podcast. A segment rundown is listed below, in case you want to skip to a particular section. Like the podcast? Subscribe, rate and review "Minor League Baseball podcast" on iTunes. The podcast is also available via Spotify,
Crowe, Yean heading to Pirates in Bell deal
Two right-handers may brighten future for Pittsburgh rotation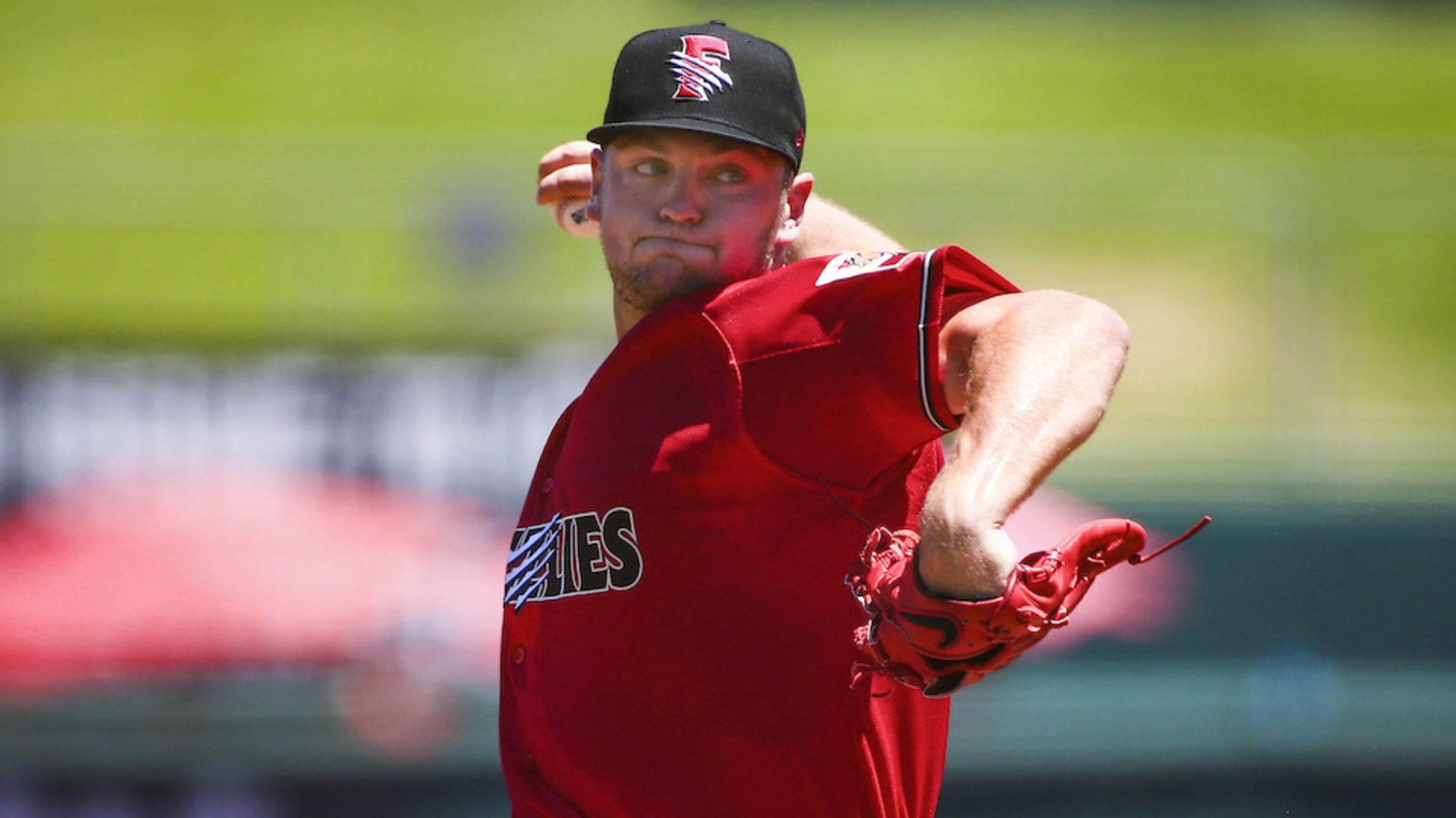 The Pittsburgh Pirates did a little late shopping on Christmas Eve and brought home a pair of talented pitching prospects. In sending All-Star first baseman Josh Bell to Washington, Pittsburgh acquired third-ranked Nationals prospect Wil Crowe and sixth-ranked Eddy Yean, according to an announcement by Pirates general manager Ben Cherington.
State of the System: Washington Nationals
Rutledge, Cavalli hoping to follow in footsteps of Nats aces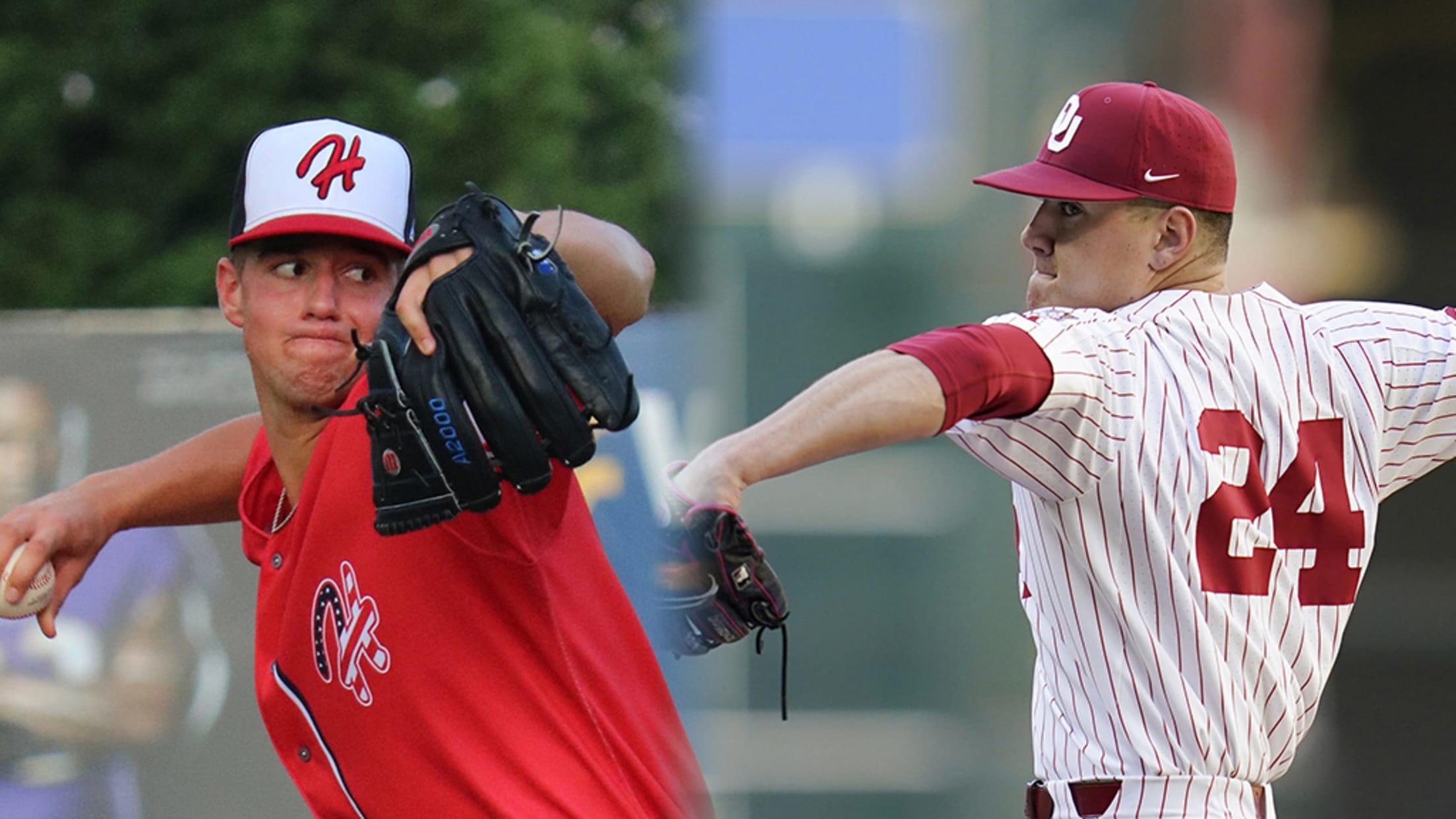 Starting in October and running through the end of the year, MiLB.com's State of the System series will evaluate the strengths and weaknesses of each Major League organization, highlights prospects who've made the biggest strides in 2020 and offers a peek at 2021. A championship hangover? A blip in an
Eco-friendly turf gem of FredNats stadium
Fredericksburg park also features LED, solar-powered lighting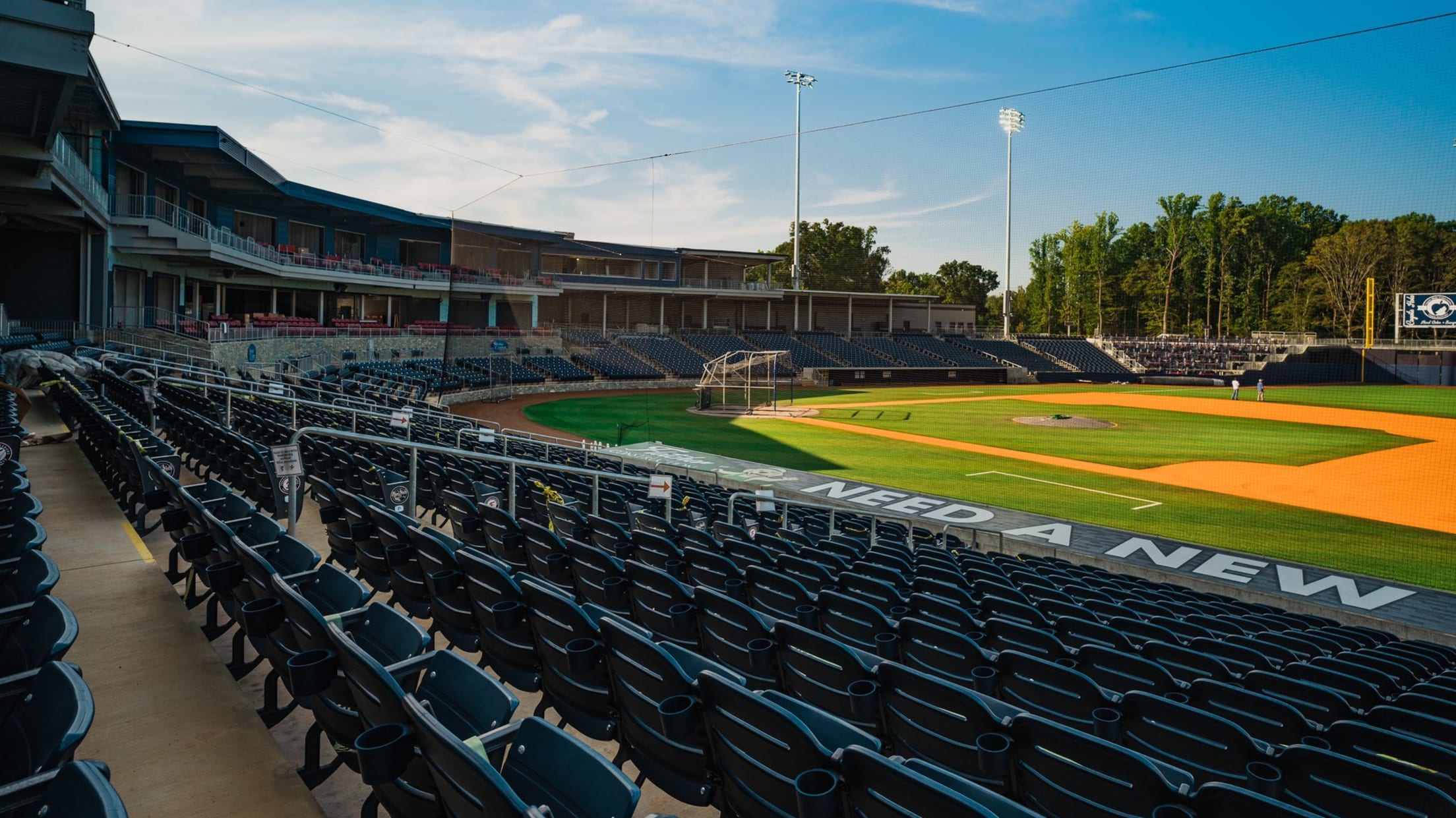 When you install a turf system in a brand new stadium, questions of whether or not the players will end up liking it has to be near the top of concerns for the team's front office staff. Luckily for the Class A Advanced Fredericksburg Nationals, who played host to the
Toolshed: 10 most fun callups of 2020 season
Revisiting quick risers, late bloomers who made way to Majors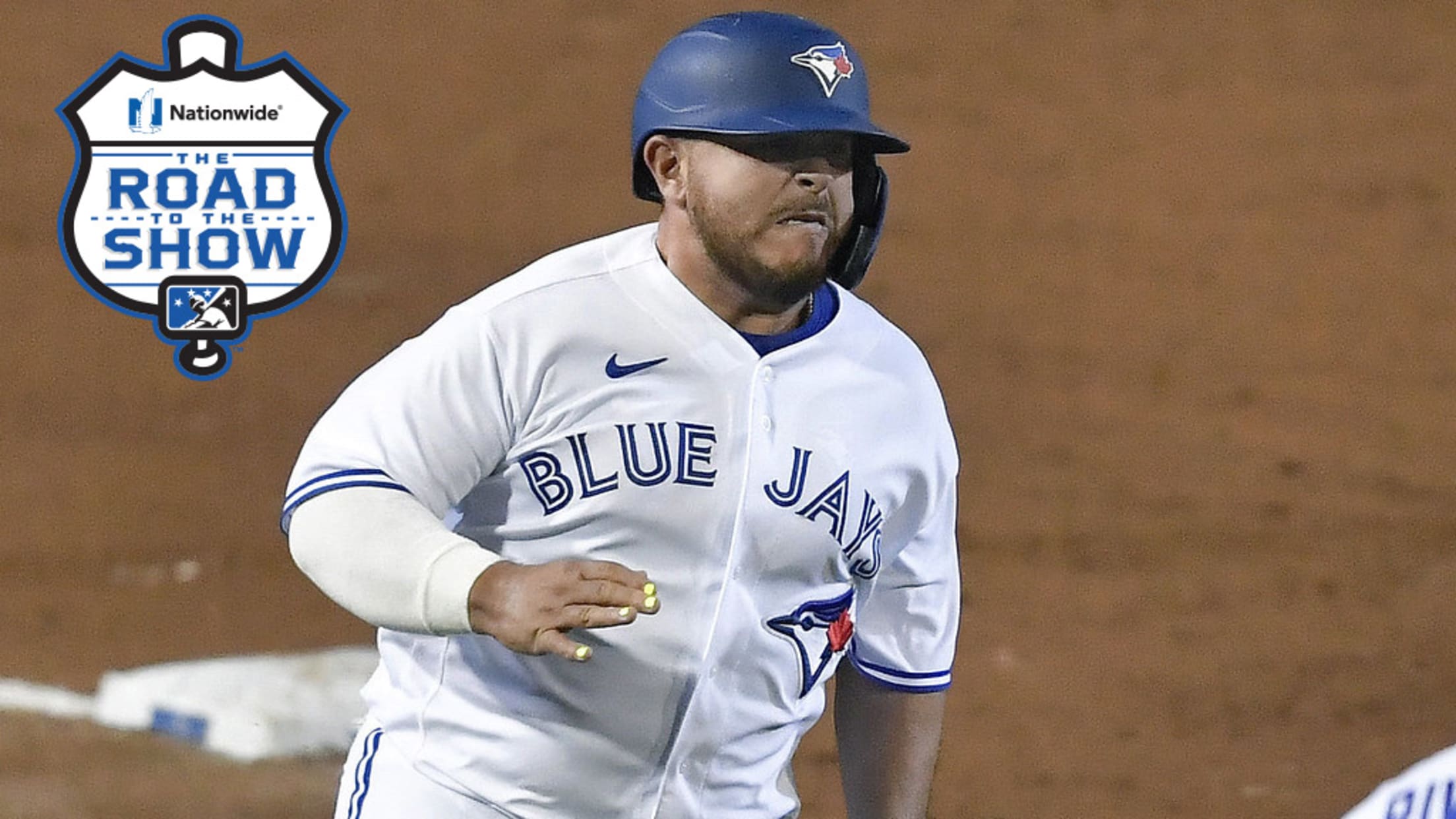 There were 210 Major League debuts (and perhaps still counting) during the 2020 season. This week, Toolshed looks back at the 10 most fun first callups of the 2020 season, listed in chronological order of debut date. To be clear, this isn't focused on how they did in their first
Nats option Kieboom to alternate site
No. 23 overall prospect was hitting .200 in 17 games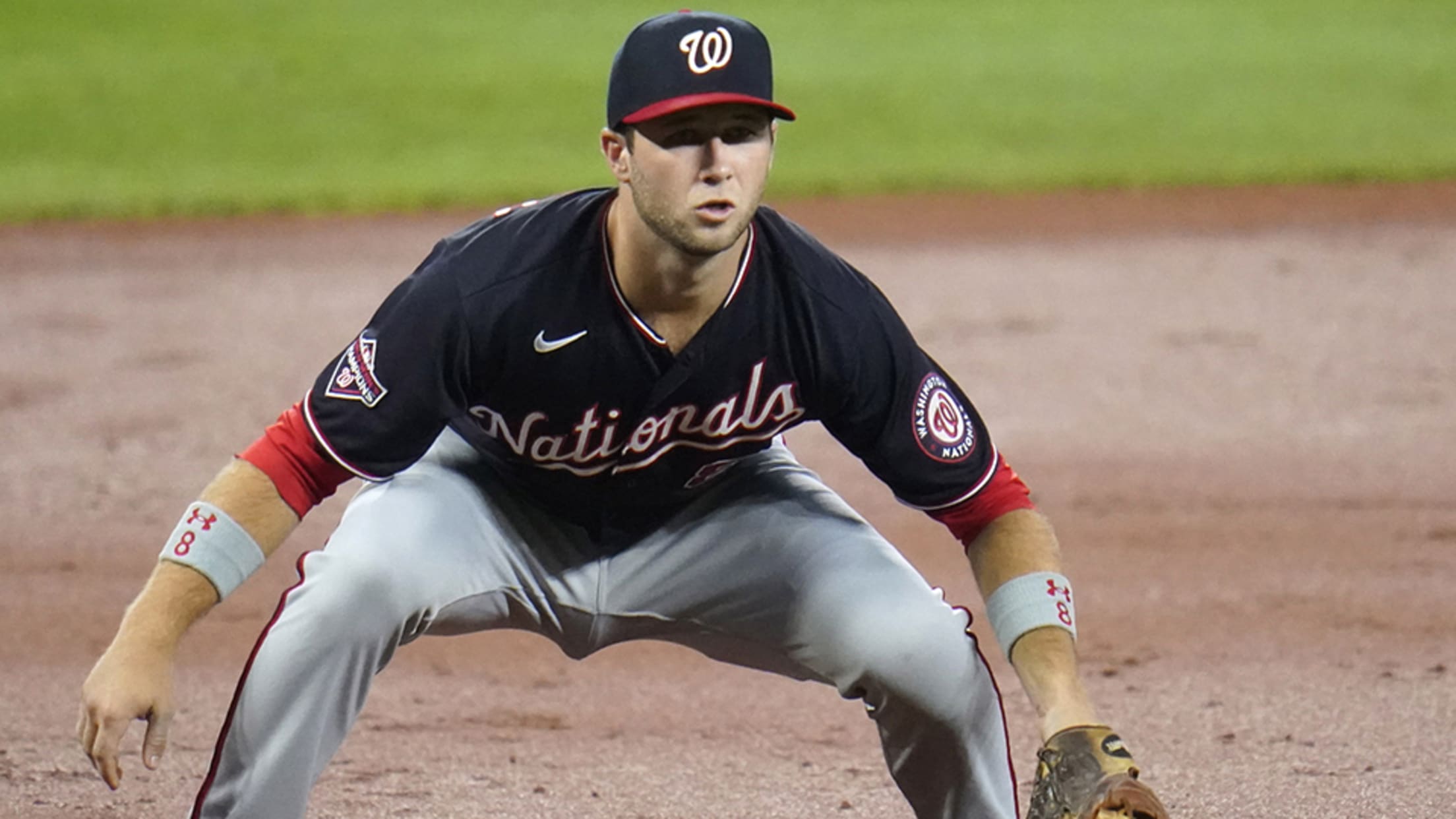 Top Nationals prospect Carter Kieboom, mired in an 0-for-11 funk, on Wednesday was optioned to the club's alternate training site in Fredericksburg, Virginia. Kieboom was hitless since Aug. 17 and had a .200/.359/.200 slash line in 17 games. While he drew 11 walks, he struck out 20 times in 64
Youth is served with Garcia's home run
Nats No. 2 prospect is first big leaguer born in 2000s to go deep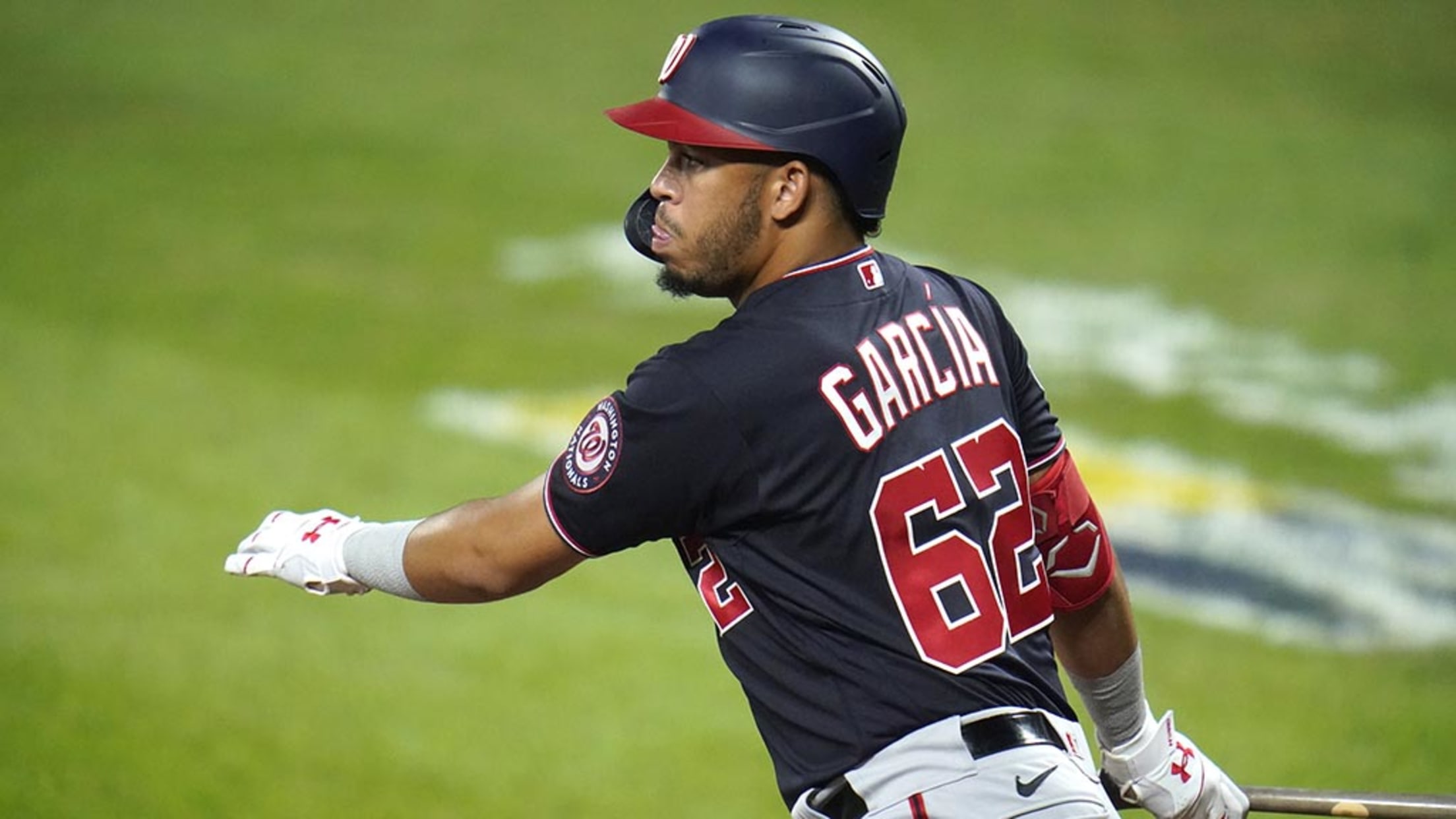 With apologies to actor Bernie Mac of "Mr. 3000" fame, Luis Garcia has first dibs on "Mr. 2000." The No. 2 Nationals prospect slugged his first Major League homer in his first at-bat of Monday's 7-6 loss to the Braves at Truist Park. Garcia's two-run blast off right-hander Touki Toussaint
Nats' Garcia shines in big league debut
No. 2 prospect begins career with two hits, two RBIs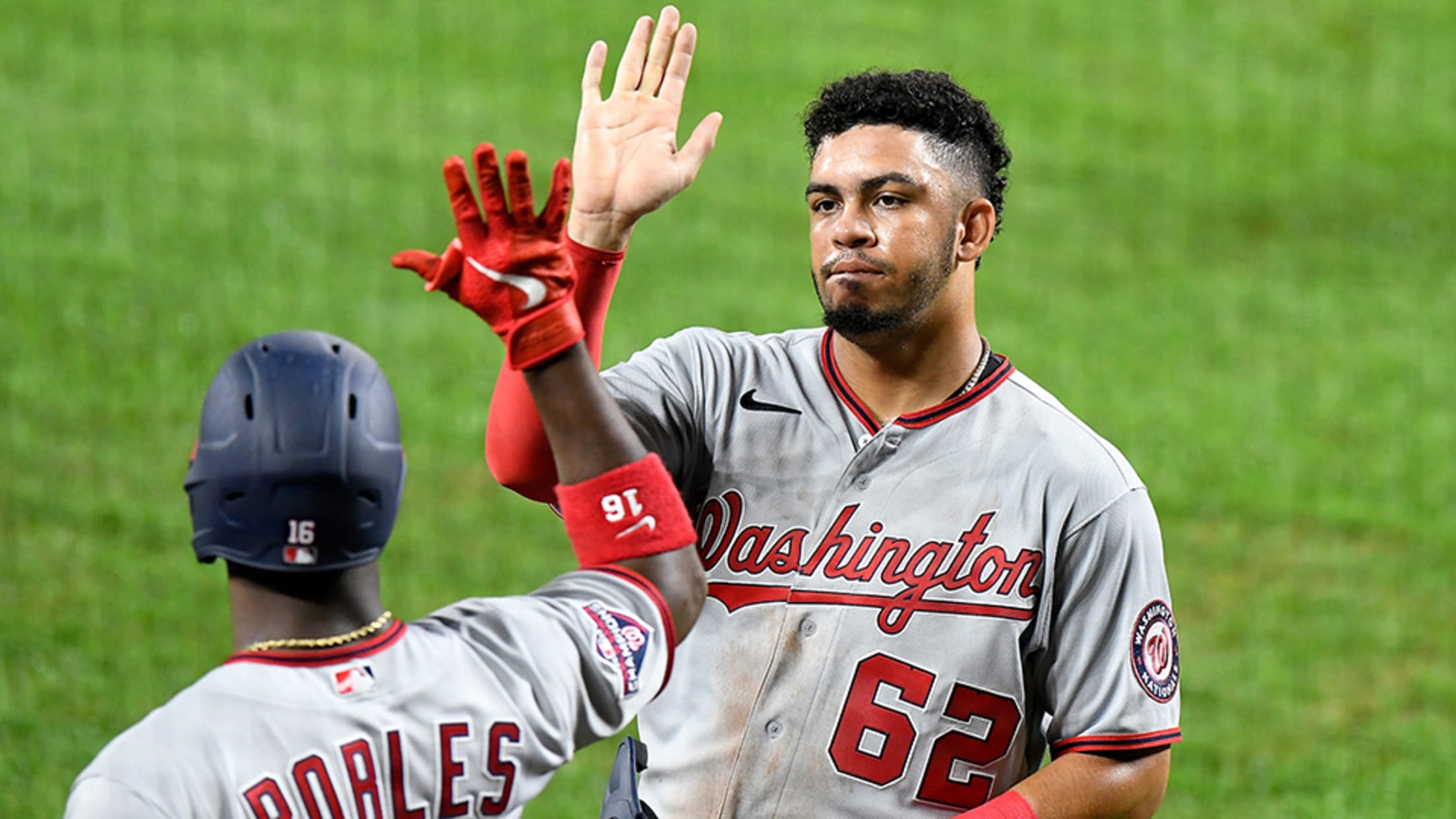 It had been 11 months since Luis Garcia played in a game that counted. He made it worth the wait with a sparkling big league debut. The second-ranked Nationals prospect began his Major League career with a 2-for-5 night, collecting a double, two RBIs and a run scored to help
Kieboom breaks through for Nationals
No. 21 overall prospect reaches base four times in win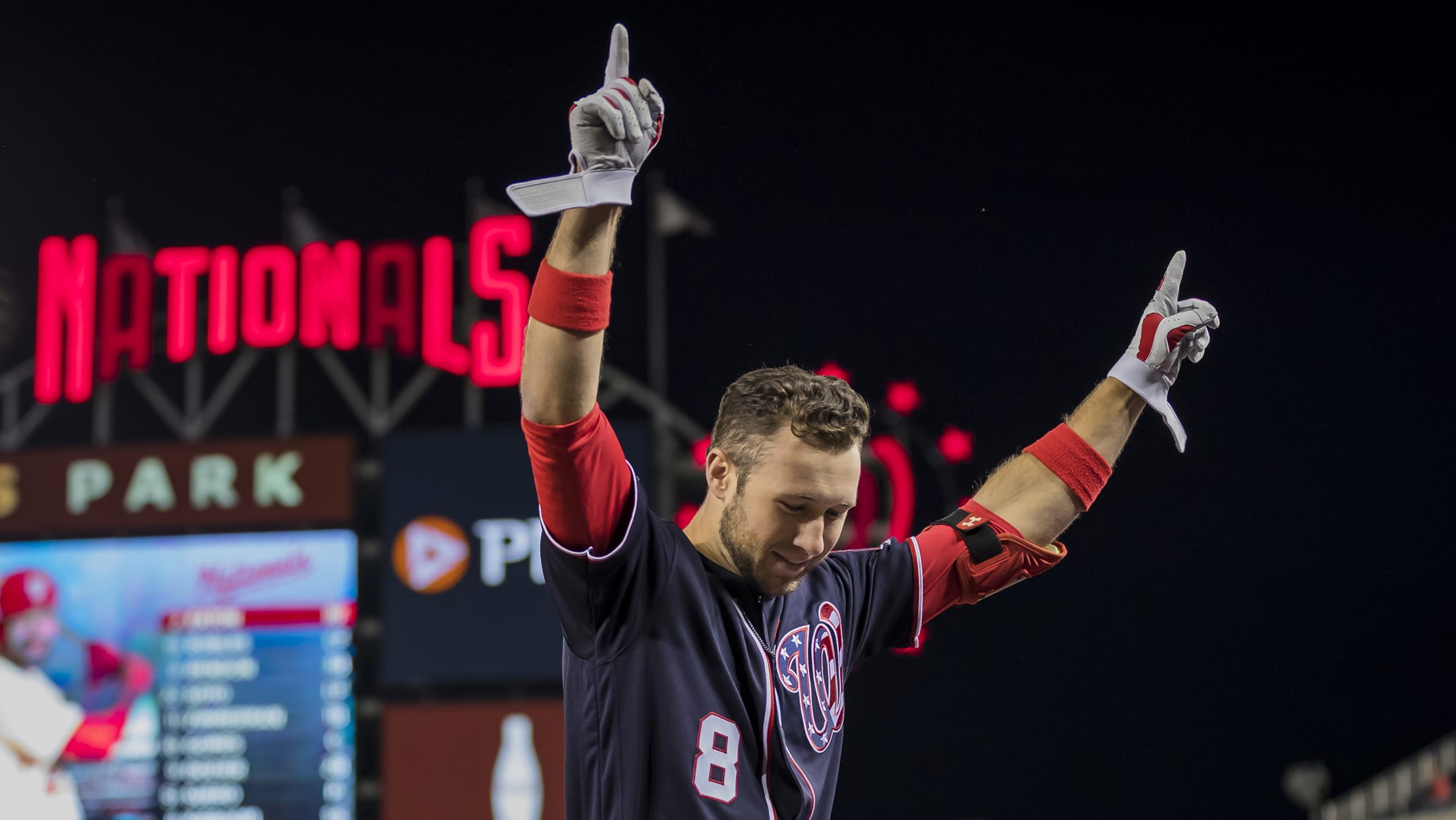 The offensive prowess that carried Carter Kieboom through the Minor Leagues was on full display in The Show for the Nationals on Thursday. Baseball's No. 21 overall prospect reached base four times, going 2-for-2 with two walks and two runs scored to help lead Washington to a 6-4 victory over
Waful left lasting impression in Central New York
Lifelong Syracuse resident, former team president was a local icon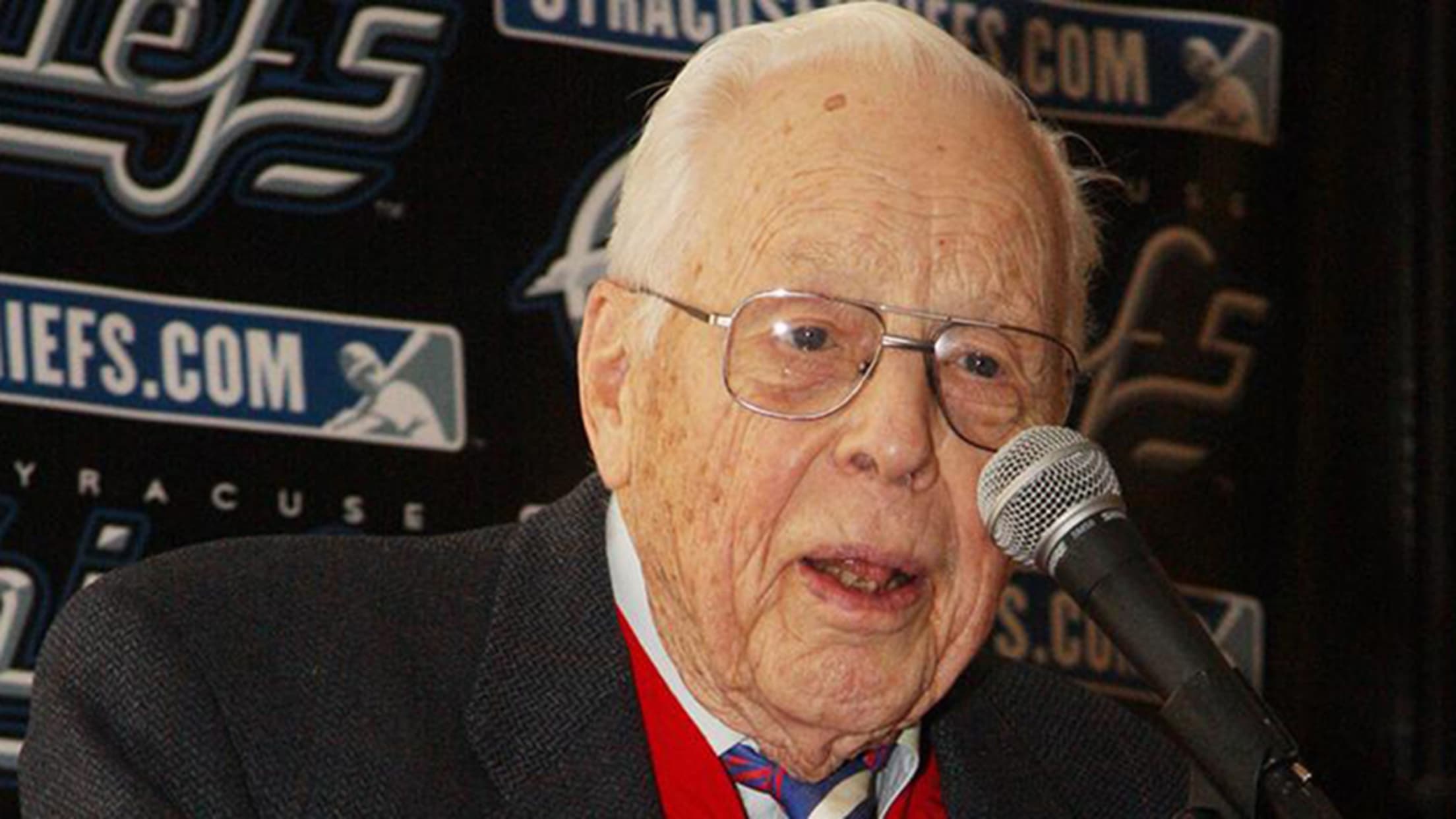 It was a life well lived and one that touched tens of thousands in the Syracuse area. When Don Waful died last September at the age of 103, he left a legacy of charity, friendship and charm that will far supersede his century on this Earth. Born in Newark, New
Nats' Barrera suspended 80 games for PED
Club's No. 19 prospect made his MLB debut last September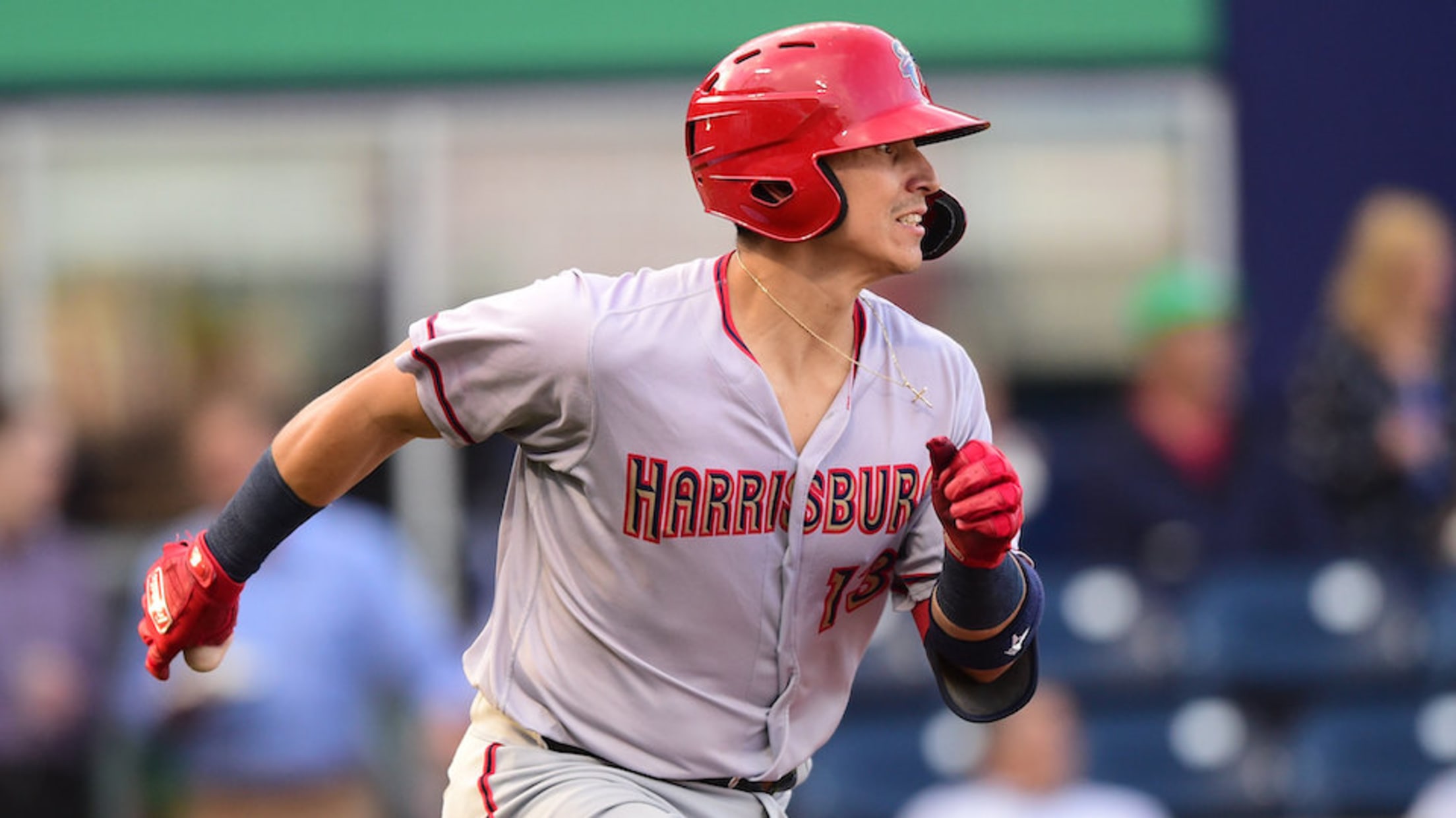 NEW YORK -- Catcher Tres Barrera, the Nationals' No. 19 prospect, has been suspended for 80 games without pay, Major League Baseball announced on Saturday. Barrera tested positive for the performance-enhancing drug dehydrochlormethyltestosterone (DHCMT). After the suspension was announced, he released a statement through the Major League Baseball Players Association.
Cream of the crop opening 2020 in the Majors
Best Minors has to offer ready to take their shots in the bigs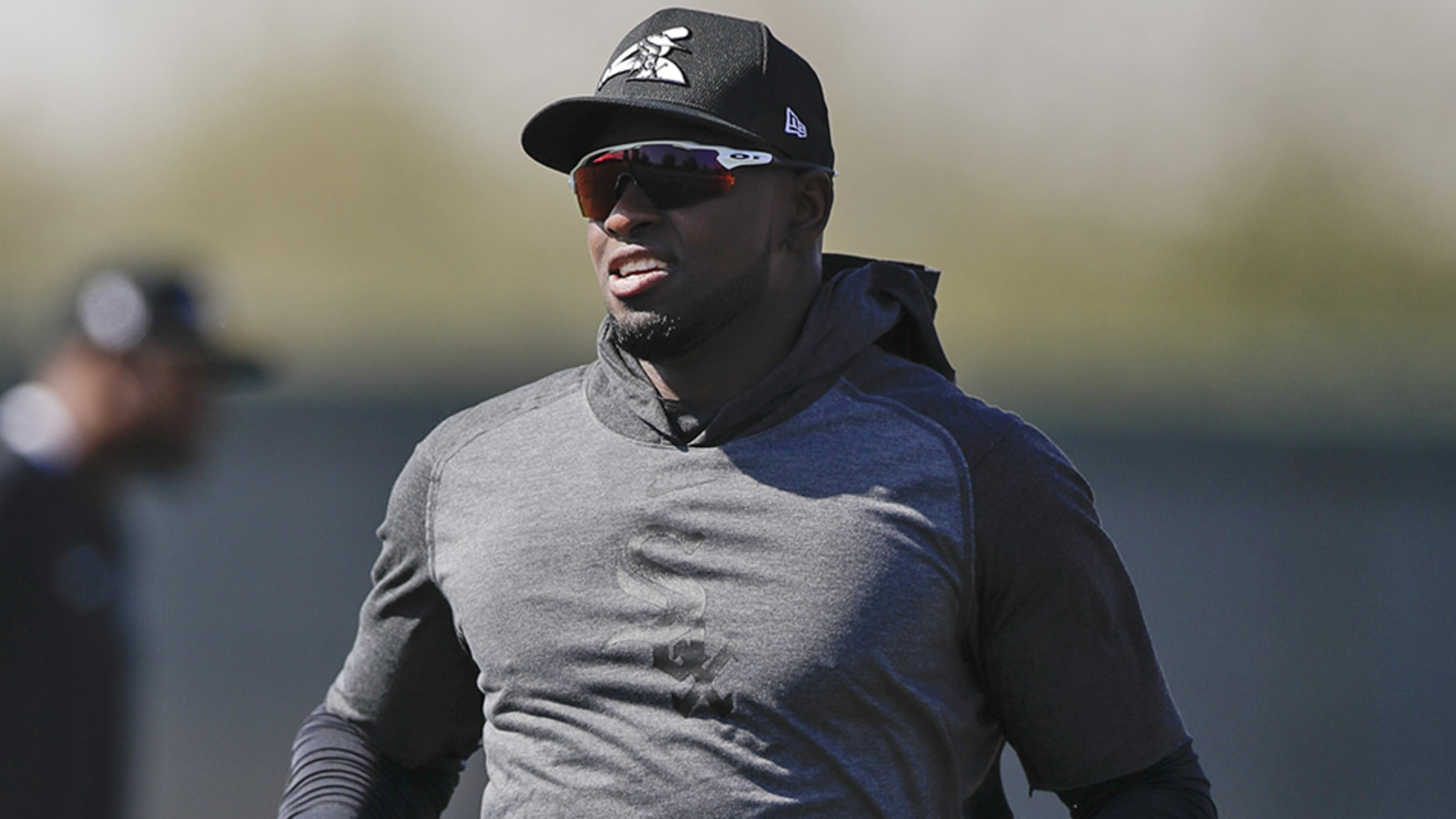 The kids are all grown up. Some of the best and brightest prospects baseball has to offer have found their way onto Major League rosters for the opening of the 2020 season. In a sport in which players are conditioned to pace themselves for a six-month marathon, the 60-game schedule