Norfolk Draws First Loss of Series at Memphis
Díaz' Home Run Lone Highlight For Tides Offense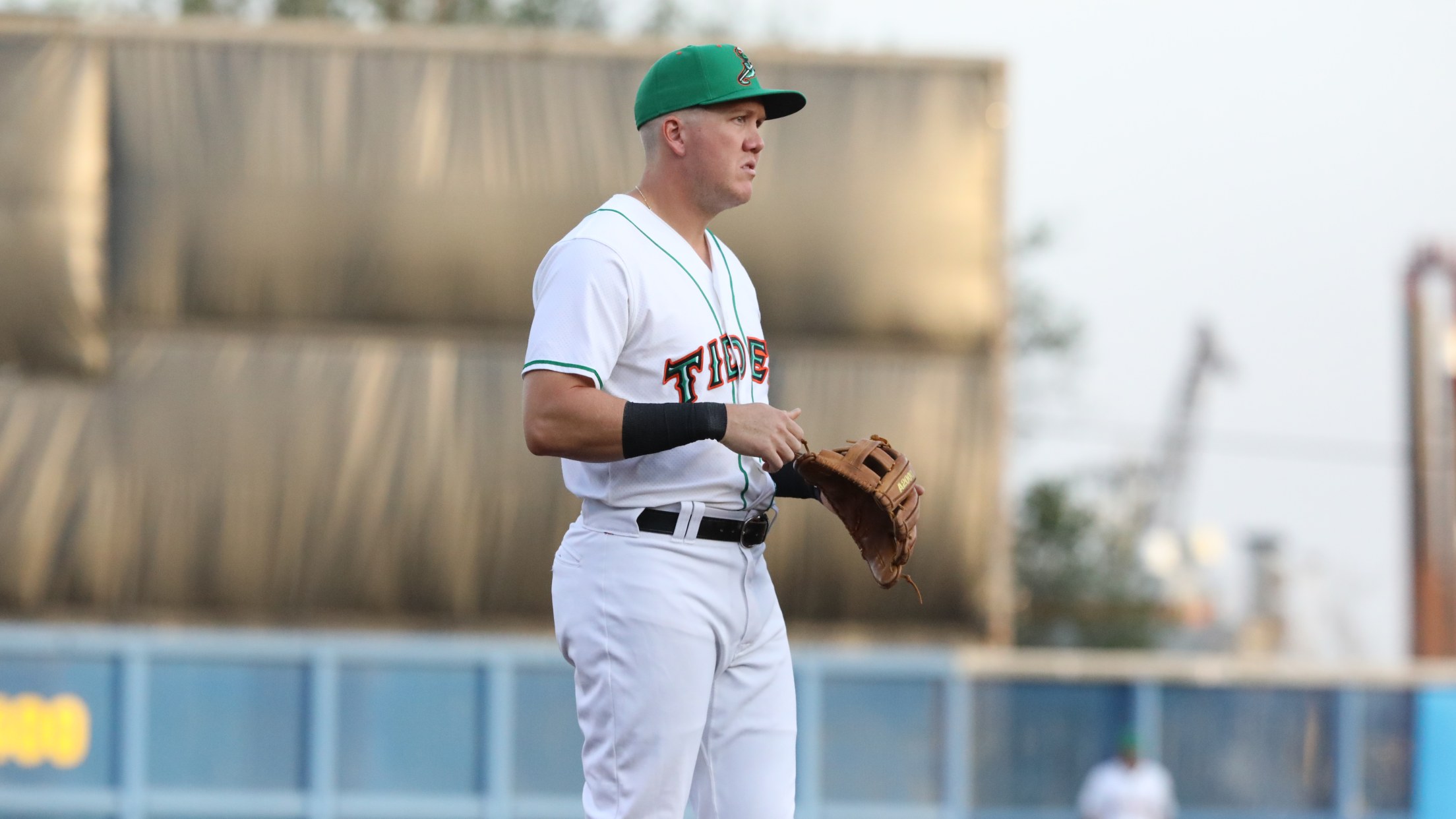 Josh Lester (Isaiah Jones)
MEMPHIS, Tn. --- The Norfolk Tides (33-14) fell to the Memphis Redbirds (26-22), 10-3, on Thursday night at AutoZone Park. It was Norfolk's first lose of the series, but still lead 2-1. Memphis was hot right off the bat, scoring four runs in the first. Moises Gomez got things started
MEMPHIS, Tn. --- The Norfolk Tides (33-14) fell to the Memphis Redbirds (26-22), 10-3, on Thursday night at AutoZone Park. It was Norfolk's first lose of the series, but still lead 2-1.
Memphis was hot right off the bat, scoring four runs in the first. Moises Gomez got things started with a two-run single. Taylor Motter followed with an RBI single and Juniel Querecuto capped the inning with an RBI single himself, putting the Redbirds up 4-0.
They went on to score another two runs in the second. Luken Baker knocked in the first run of the inning on an RBI single, followed by Gomez hitting his third RBI of the game to put Memphis up 6-0.
Norfolk's lone offensive highlight came in the third inning. Anthony Bemboom hit a one-out single to get a base runner. Later that inning, Lewin Díaz launched a two-run homer to put the Tides behind, 6-2.
The Redbirds offense stayed hot in the fourth inning. Jordan Walker joined the run parade with a two-run double. He later scored on an RBI single by Querecuto to go up 9-2.
The final runs of the game scored in consecutive frames. In the sixth, Gomez capped the Redbirds scoring with his ninth home run of the season and his fourth RBI of the night. The Tides scored one more run in the seventh when Daz Cameron knocked an RBI single. That would be all, as Norfolk lost their first game of the series, 10-3.
Game four of the series is tomorrow night with first pitch at 8:05 p.m. LHP Bruce Zimmermann (1-3, 4.65) is set to start for the Tides while Memphis is scheduled to start RHP Dakota Hudson (1-2, 5.31)
POSTGAME NOTES
Lewin Lays In: Going 1-for-4 with a two-run homer was Lewin Díaz...it was his second consecutive game with a home run, totaling nine this season...he most recently did so in Triple-A with Jacksonville on July 7 - 8, 2022 vs, Norfolk.
Daz-Manian Devil: Going 1-for-3 with a run, an RBI and a hit-by-pitch was Daz Cameron...he's hit safely in 21 of 25 games (since April 20), hitting .333 (31-for-93) with 18 runs, eight doubles, six home runs, 21 RBI, 11 walks and three hit-by-pitches, slashing .417/.613/1.030...in that span, he ranks among International League leaders in OPS (7th) and slugging (7th).
Just Joshin': Going 2-for-5 in the three-spot was Josh Lester... since April 20, he's hit safely in 20 of his last 29 games without going back-to-back games hitless, batting .310 (36-for-116) with 24 runs, four doubles, two triples, eight home runs, 32 RBI and 13 walks while slashing .371/.586/.957.